We love analyzing yearly wedding trends. There is nothing we love more than showcasing a trendy wedding here at BTM. However, some of the hottest trends of this year will continue to carry in 2022 and for years to come. From choosing the color palettes, trending cakes, wedding aesthetics, to floral decorations and magnificent dreamy venues, we have compiled a list of all breathtaking 2021 wedding trends for this year, 2022 and beyond under a single roof!
WEDDING TREND NO.1
Outdoor Weddings
Due to the intimate and romantic vibes portrayed by outdoor weddings, they have always been a major trend, but we are seeing 2021 to be an exclusive year for them mainly because of safety purposes. Celebrations conducted in the breath of fresh air always serve to be the best of all the events. Furthermore, taking advantage of the landscape, architecture, and views of outdoor spots and venues is one of the most effective ways to bring your dreamy wedding mood board to reality.
WEDDING TREND NO.2
Surprising and Unique Wedding Venues
Celebrating weddings in unpredicted and surprising venues will definitely leave a statement. The selection of venues out of the blue is ruling the wedding trends in 2021 and will continue to trend for 2022. A museum wedding? Or a cruise one? Do you prefer a beach wedding or an intimate ceremony in the forest? Think outside of the box and awe-inspire everyone with your one-of-a-kind venue.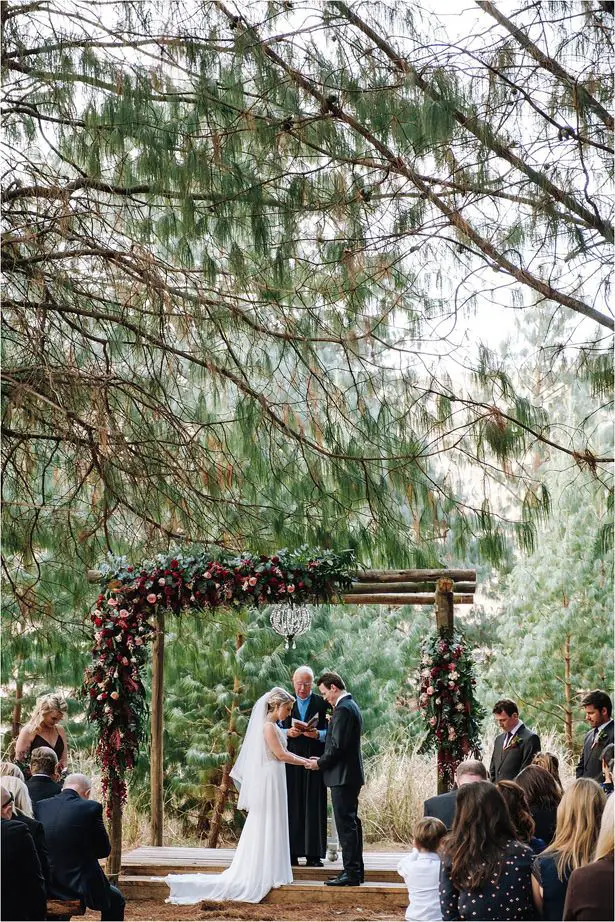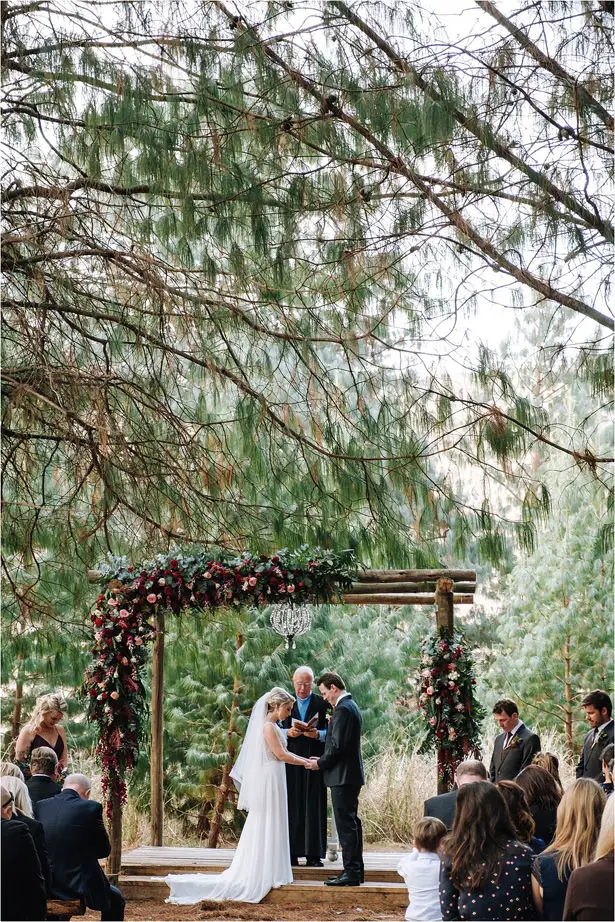 WEDDING TREND NO.3
Mini Wedding Dresses
Brides to be, 2021 is going to be all about mini yet extravagant designer wedding dresses. The perfect lacy hemline, puff sleeves, fascinating textures, and beaming color palettes will serve to be the perfect embodiment of your bridal look. See more of the latest wedding dress trends, right here.
SHOP THE LOOK
WEDDING TREND NO.4
Single-Tier Cakes and Mini Treats
To make your guests feel more welcomed, comfortable and to be on the top of your trending game, we suggest you opt for a mini cake(s). For those brides planning to elope or have a micro-wedding, a single-tier wedding cake is the way to go. This is amongst our top-notch recommended wedding trends for 2022.
WEDDING TREND NO.5
Weekdays Wedding Celebrations
Gone are the days when you would wait around for the weekend to arrive so you can host a wedding reception. Weekday's wedding trend is here to stay for a long time! In 2021 we are seeing a huge increase in weekday weddings and we are all in for this trend to continue for years to come. A huge advantage of hosting your big day during the week is that your favorite vendors' availability and prices could be a lot more accessible.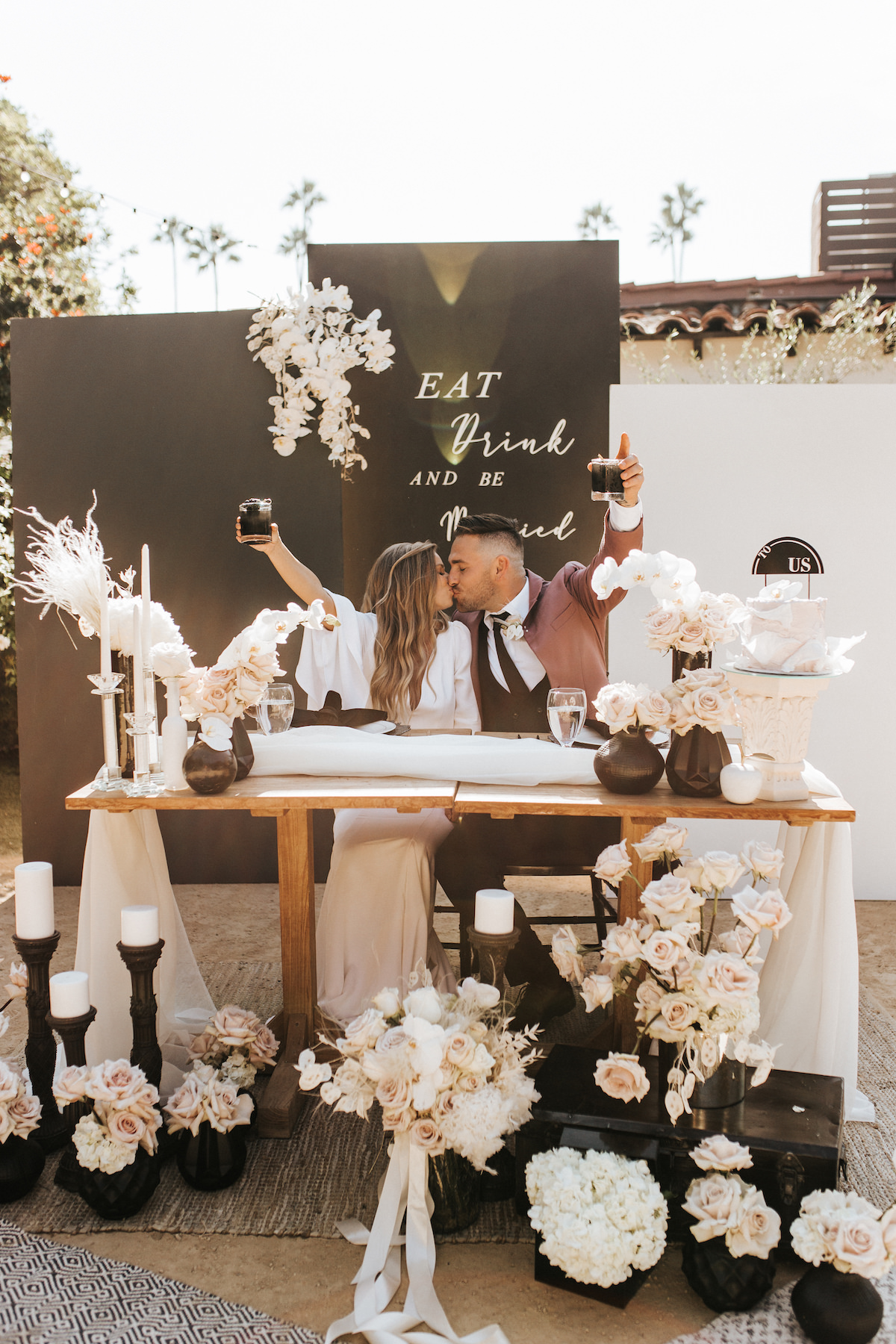 WEDDING TREND NO.6
Micro-Weddings
I had always been a huge fan of intimate weddings. Spending your money on better flowers, better vendors, and a dream dress, what is not to love? But, perhaps the biggest advantage of a small wedding is the fact that your wedding guest list will be composed of friends and family who truly care about the both of you. Micro-weddings are new in trend and include less than 50wedding guests to attend your ceremony and reception. We are loving this trend because it makes the whole event more personal, emotional, and charming.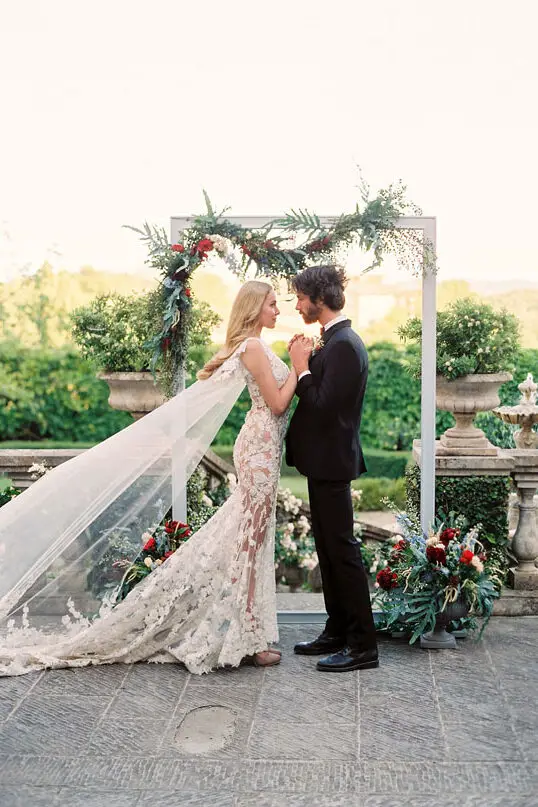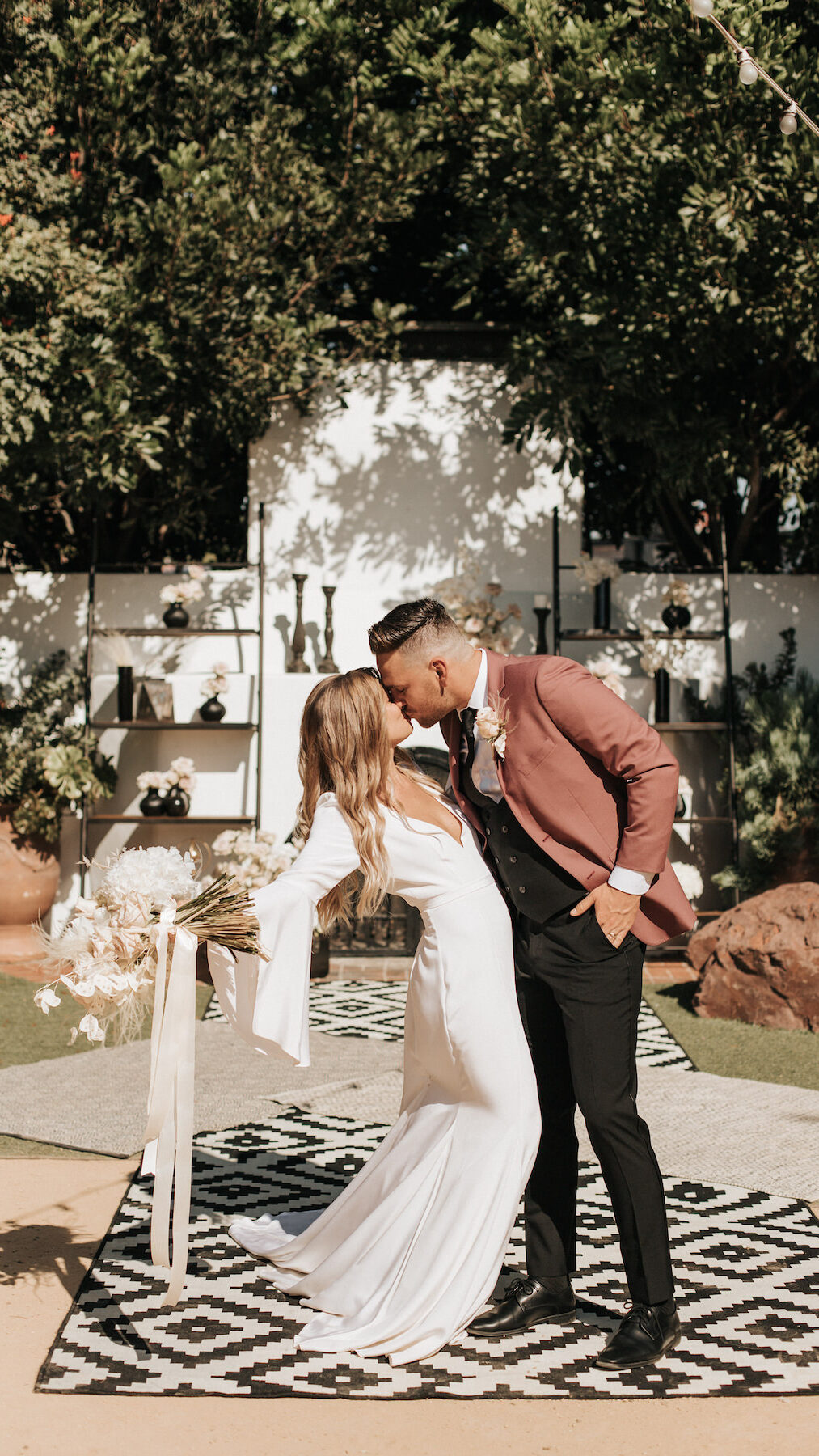 WEDDING TREND NO.7
Canvas Tents and Fairy Lights
Sparkling fairy lights and heavenliness wedding tents with draped ribbons and hanging floral garlands! They are at your service to channel your inner aesthetics and to metamorphose that dreamlike wedding mood board to reality.
SHOP THE LOOK
WEDDING TREND NO.8
Virtual Wedding Parties 
This might be a new thing to hear but let us assure you that it is becoming really "trendy". With the advancement in technology, it's amazing to see all your loved ones who couldn't make it to the wedding, celebrating in full spirits.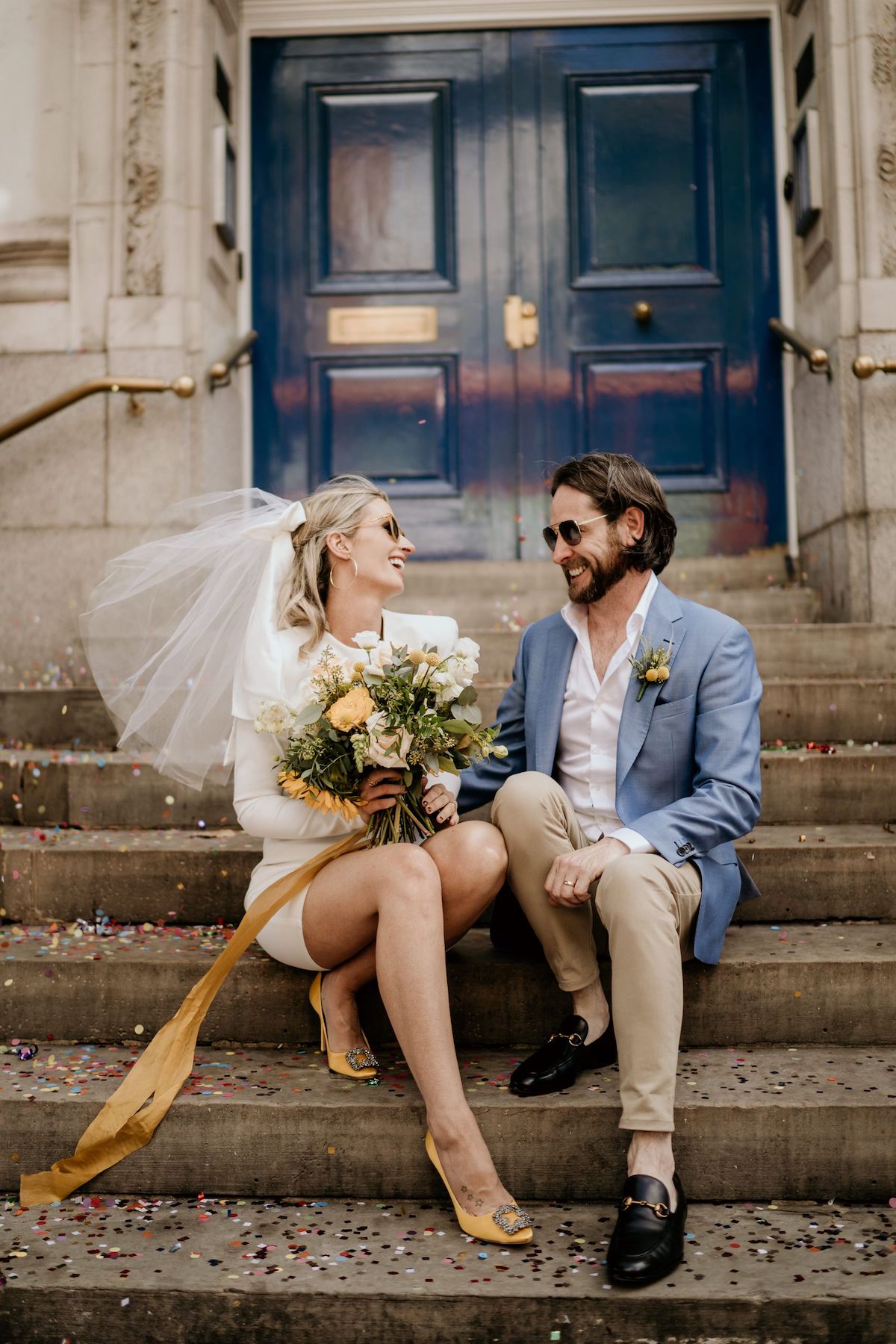 WEDDING TREND NO.9
Sustainable Wedding Ceremony
Modern-day couples are eco-conscious and are opting for environmentally friendly weddings. We are in awe and full support of this trend emerging in 2021. The luxurious and radiant eco-friendly fabrics, locally sourced fresh florals, digital invites, and vintage themes will enhance the beauty of your event.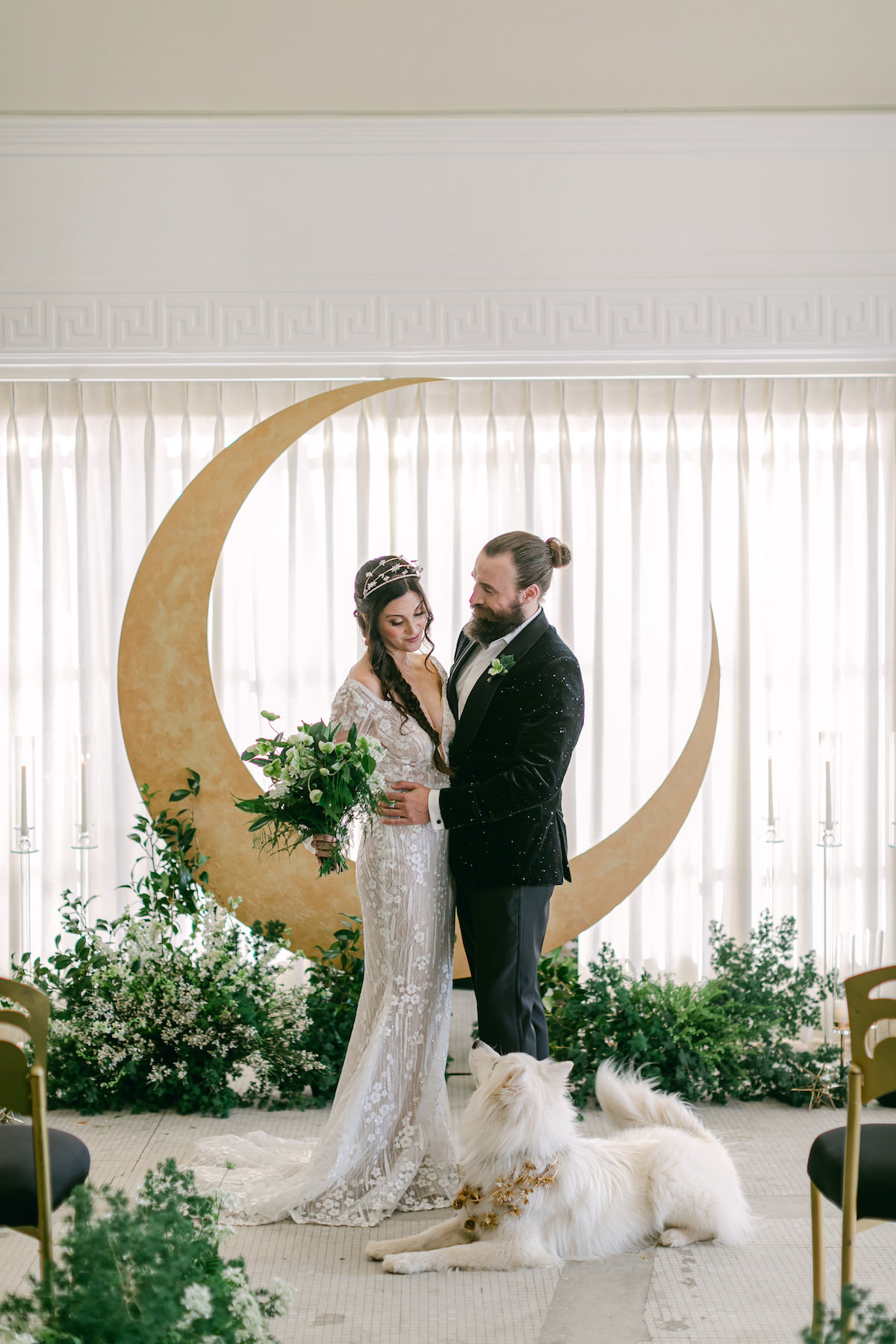 WEDDING TREND NO.10
Colorful Floral Apparel
Fashion gurus are head over heels in love with classic and colorful floral apparel for the wedding season 2021.  Although a full vibrantly colored dress might be a risky decision, yet adding a touch of pastel colors to your motif and pearl-white dress will enchant everyone. This wedding trend will make you look effortlessly elegant at your marriage ceremony.
SHOP THE LOOK
WEDDING TREND NO.11
Off-The-Shoulder Sleeves
Spending an entire year in sweats and PJs, we bet every bride will go the extra mile to get ready for her big day. The latest trending wedding dresses of 2021 include off-shoulder sleeves to make you look elegant and graceful. They can be carried with any dress; from princess ball gowns to flare frocks and mermaid dresses.
SHOP THE LOOK
WEDDING TREND NO.12
Epic Reveal Pictures
With the minimization of the guest list, the urge to find that perfect big spot for your first newly-wed couple picture has become stronger. We are totally in favor of this astounding trending emerging on the top this year. These beautiful pictures will portray your love and romance harmoniously.
WEDDING TREND NO.13
Exclusive Online Shopping
We know you miss dressing up and shopping with your besties. Just because you are at home, laying on the couch right now; that doesn't mean you cannot get your hands on the most lavish and glamorous wedding dresses that will look breathtaking on you. Online shopping has taken a major lead in the newest wedding trends.
SHOP THE LOOK
WEDDING TREND NO.14
Cordinated Aesthetic & Styling
Opting for intimate weddings gives you more control over the aesthetics and the theme of your big day. Well-coordinated color palettes, suits, floral décor, and venues make wedding photography more visually appealing and ethereal.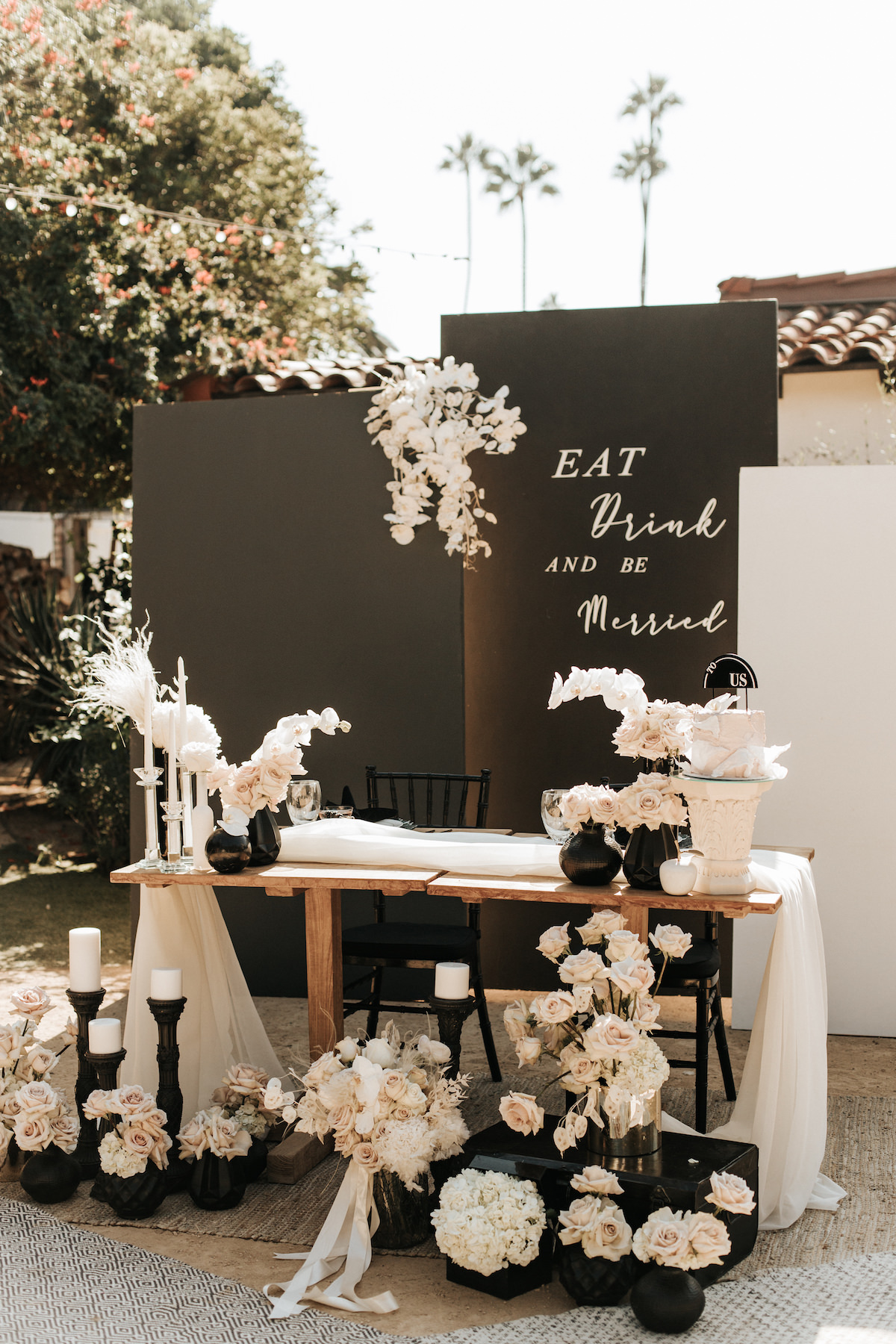 WEDDING TREND NO.15
Dainty Tabletops
Another major trend coming to the fore is the dainty tabletops. Couples are going for the tabletops that add fine art flair to the styling and elevate the exquisite charm of the wedding reception. Customized notes and colors are continuing to make an appearance in 2021.
WEDDING TREND NO.16
Wedding Hashtags
Wedding Hashtags are one of our favorite new trends as social media grows in popularity. Your wedding is one of the most important days of your life, and wedding hashtags ensure you can look back on the memorable moments all in one place! Get creative with adding your wedding hashtag to your photo booth or welcome sign to ensure all your guests know to include it when they are sharing their memories from the day. Need help coming up with a unique wedding hashtag? Let the professional writers at Wedding Hashers help you out!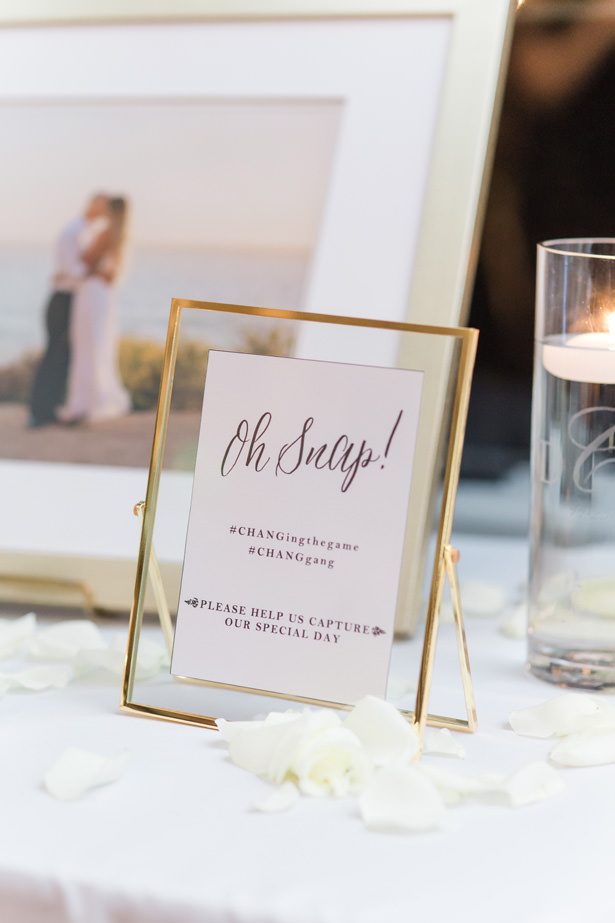 Conclusion
To make your wedding ceremony the most extraordinary event, we always suggest you follow the latest wedding trends. These are just a few glimpses that we have observed for 2021. There are thousands of more ranging from customized cocktails, brunch weddings, floral decorations, eloquent gowns, and masks; to unique and unexpected venues and coordinated wedding attires. If you wish to see more of the sumptuous and brand new 2021 wedding trends, head over to our wedding planning section. We are sure you will be amazed by the plethora of the latest bridal collections!