An Overflow of Romance Makes This Glamorous Barn Wedding Editorial A Total Must-See
Romantic, over-the-top florals and historic country charm collided in this inspirational barn wedding editorial. Leilani Weddings and an incredible team of vendors put their best foot forward with this enchanting design. From the perfect ceremony décor to the reception tablespace every bit is full of pure romance.
The gorgeous Highland Country Barn in Highland, New York set the scene beautifully. It is a historic barn built in the 1850's and updated to serve as an event venue. With an incredible outdoor ceremony option that's simplicity and romance, you'll find yourself saving these arbor photos to your Pinterest boards ASAP. It just goes to show, a barn wedding can be rustic while keeping a luxurious, opulent feel to it.
Really, it's so hard to decide what I love more… the stunning two-piece wedding dress, the subtle neutral color pallet, or the vintage gems hidden throughout the shoot. The goal was to honor the barn's historic, rustic essence while still including fresh modern touches like the gold lanterns, the elegant table settings, and mirrored table numbers. The luscious centerpieces added to the ambiance and paired with the wooden textures, they created a more dynamic feeling tablescape.
Twah Photography did an amazing job documenting every little detail. The closer you look at this beautiful day, the more you'll find to fall in love with it. If this doesn't want to make you go and plan a barn wedding, nothing will! If you want to see more from this incredible editorial, see the FULL GALLERY here.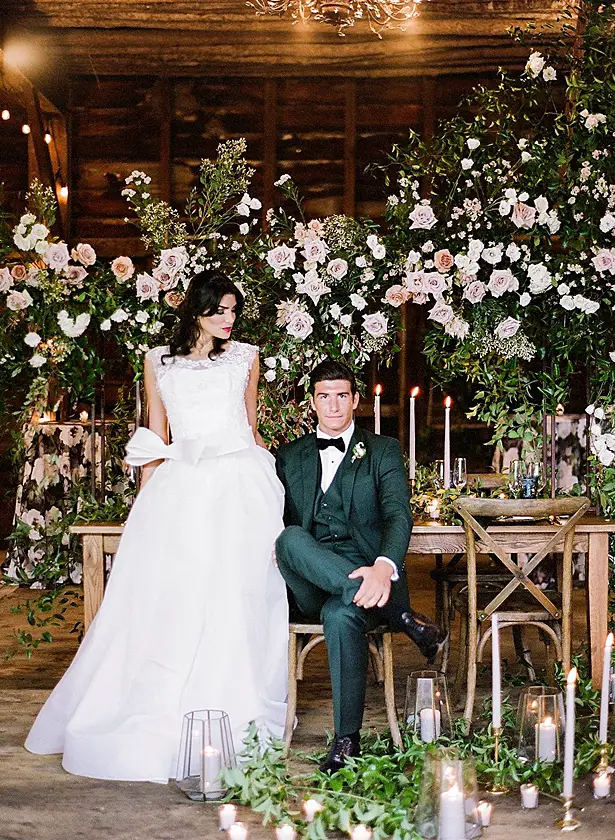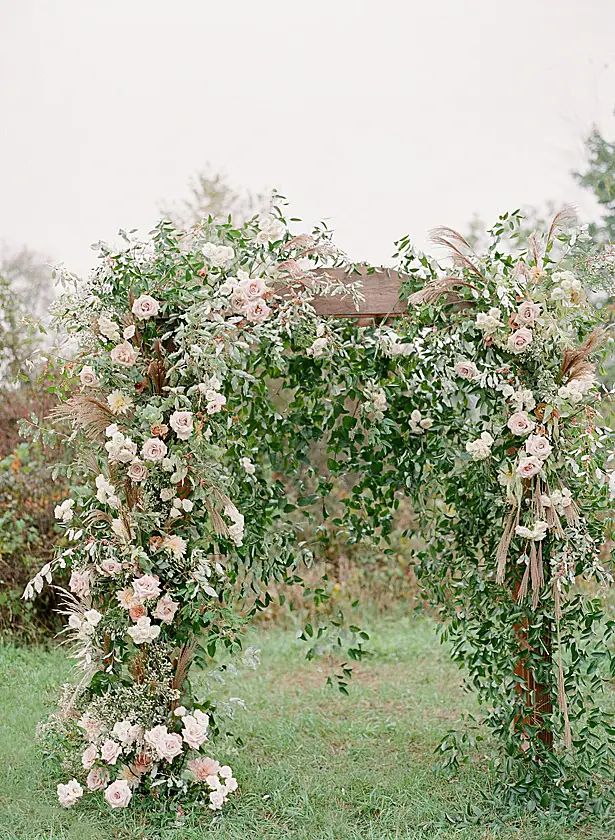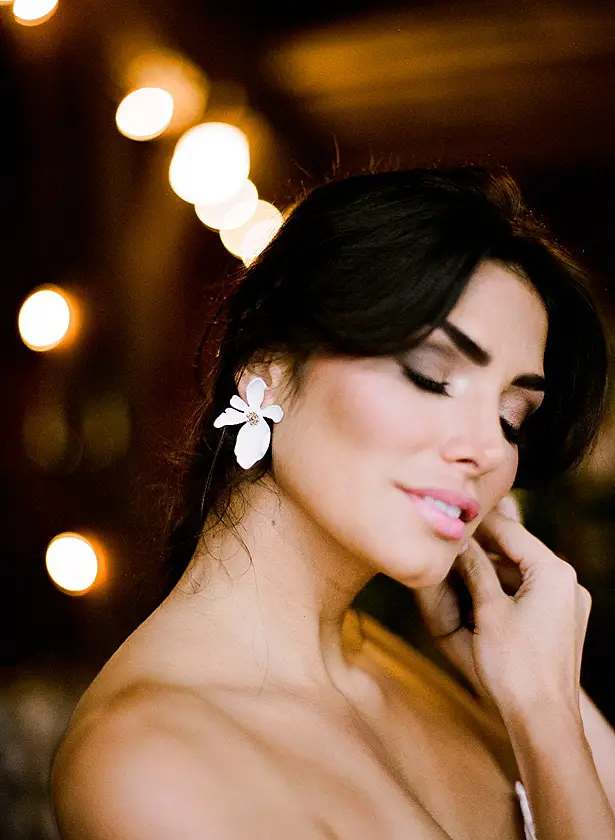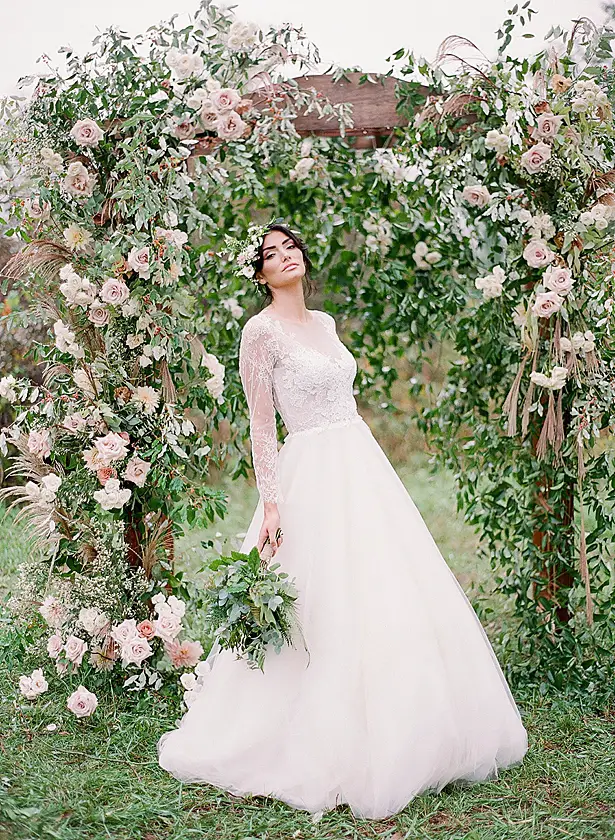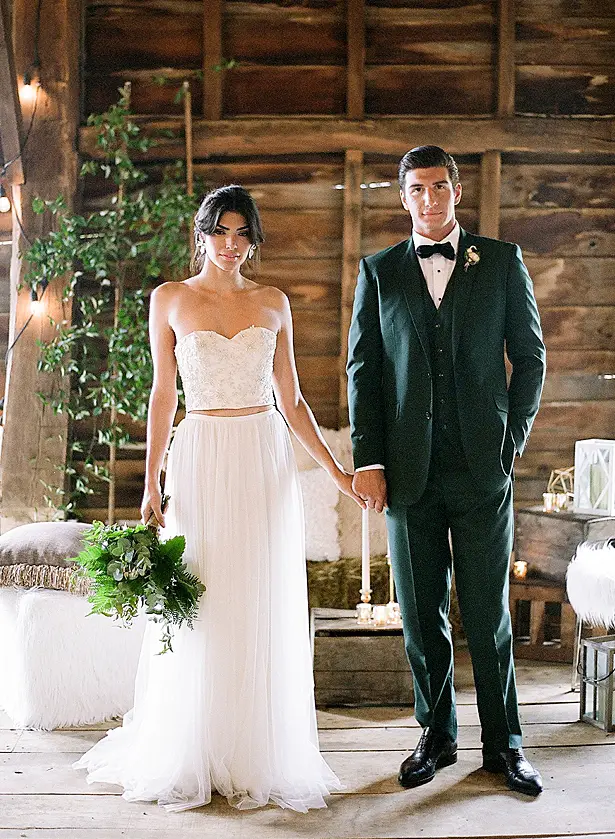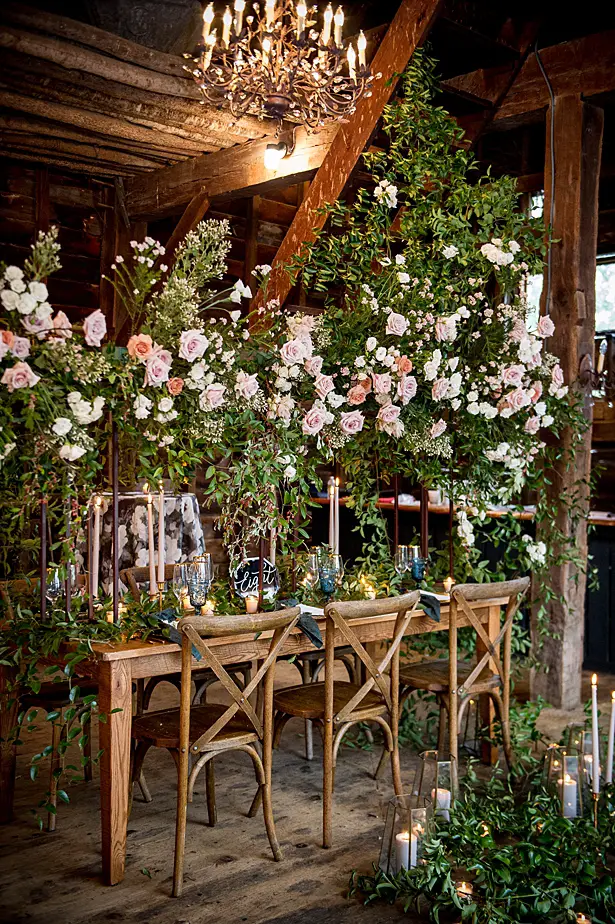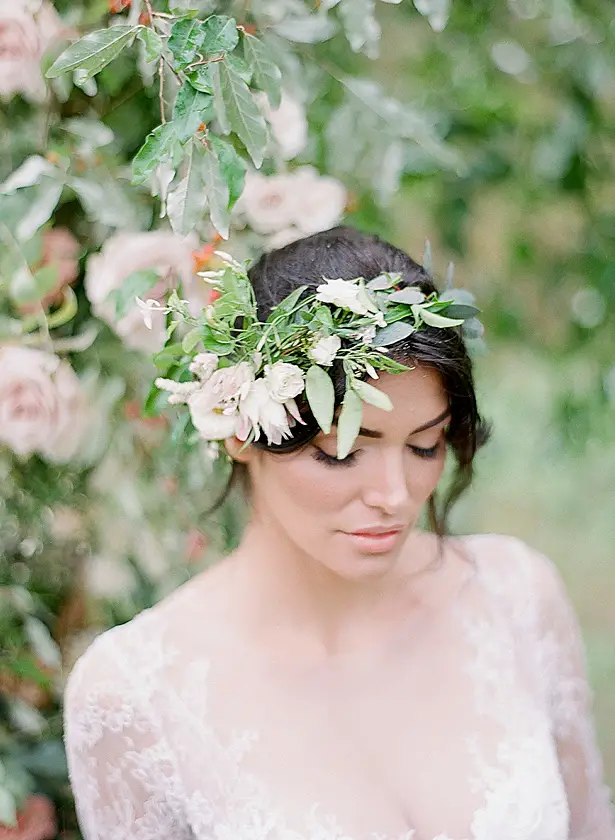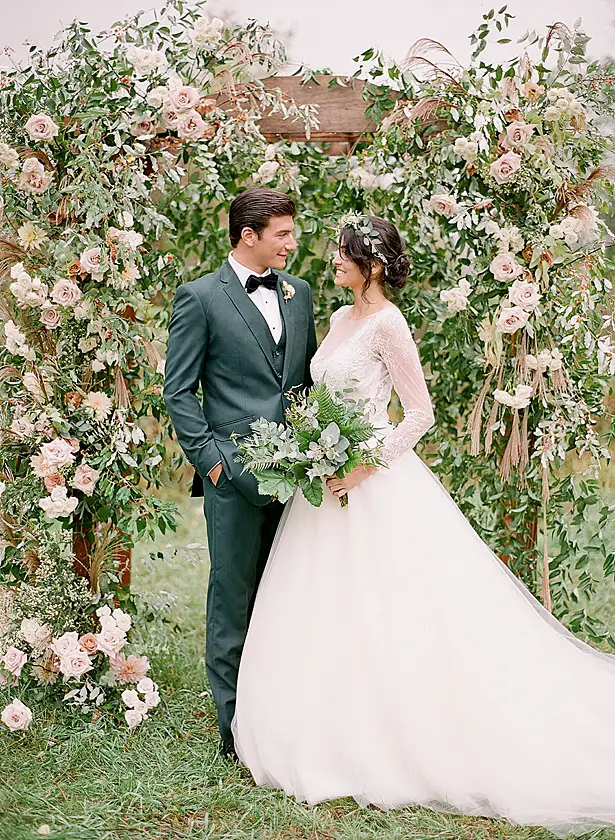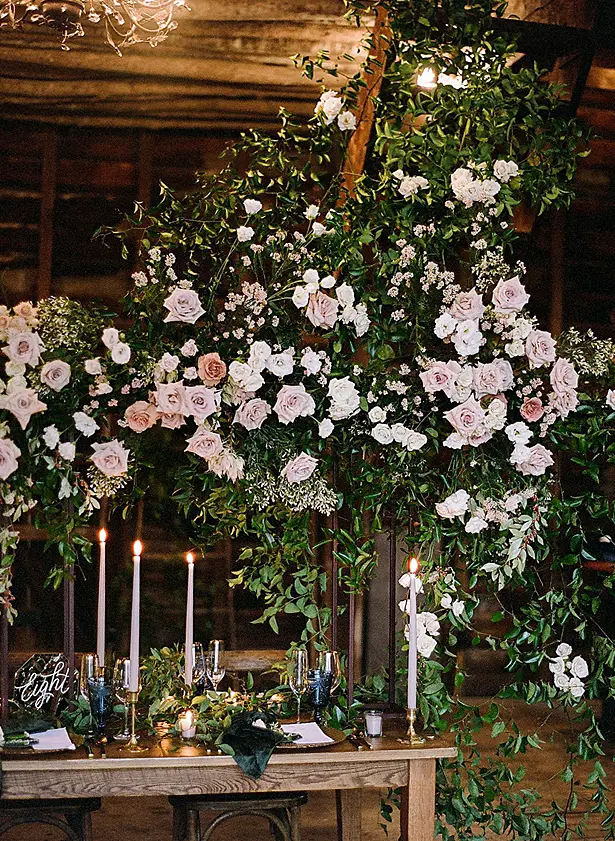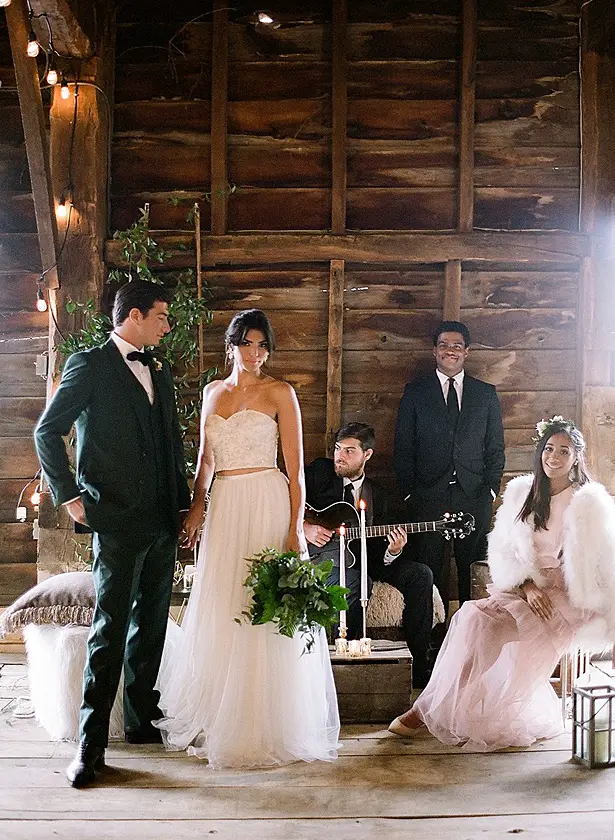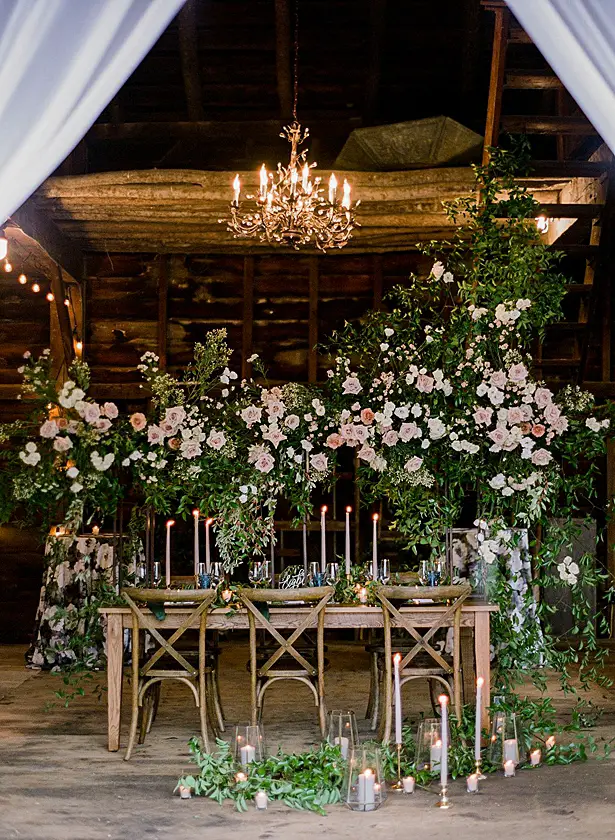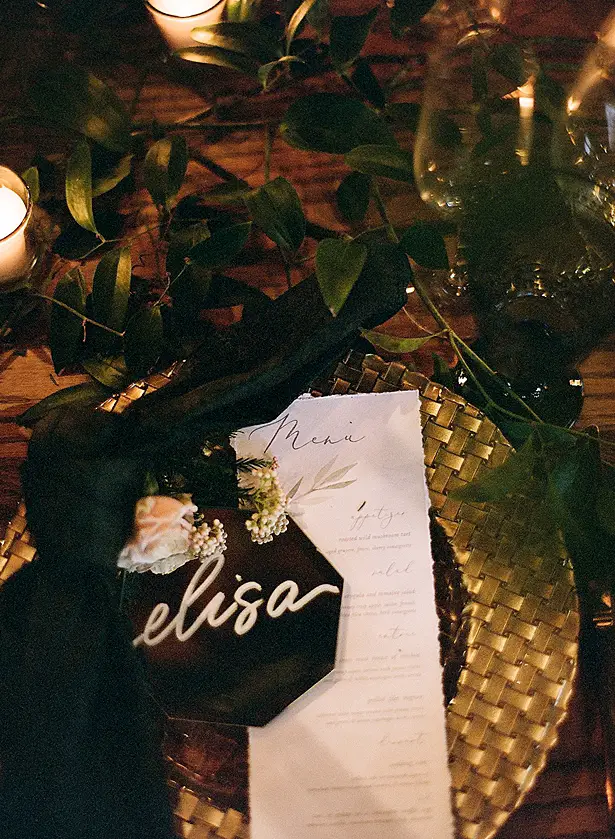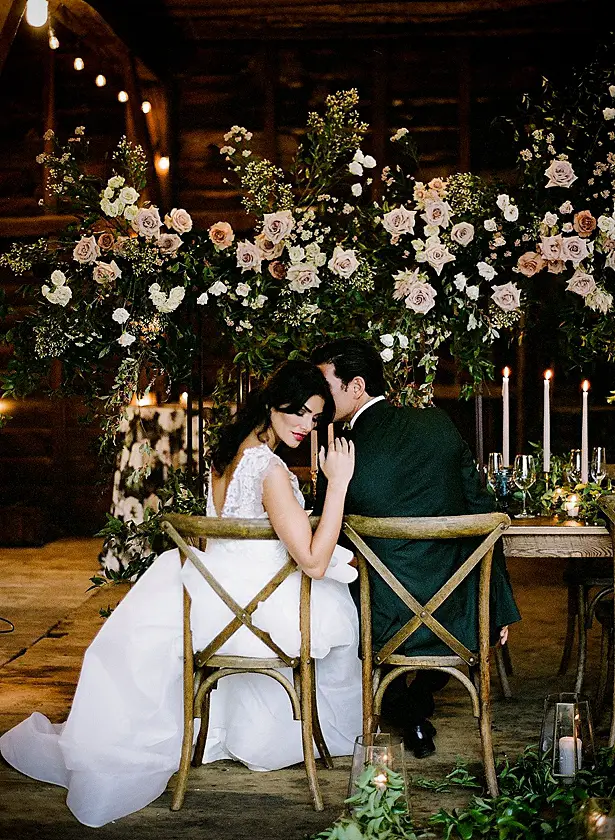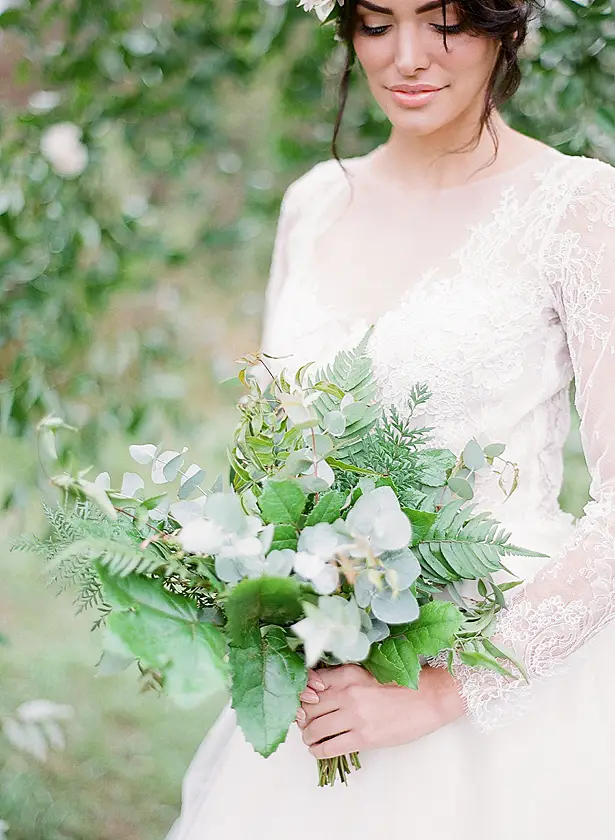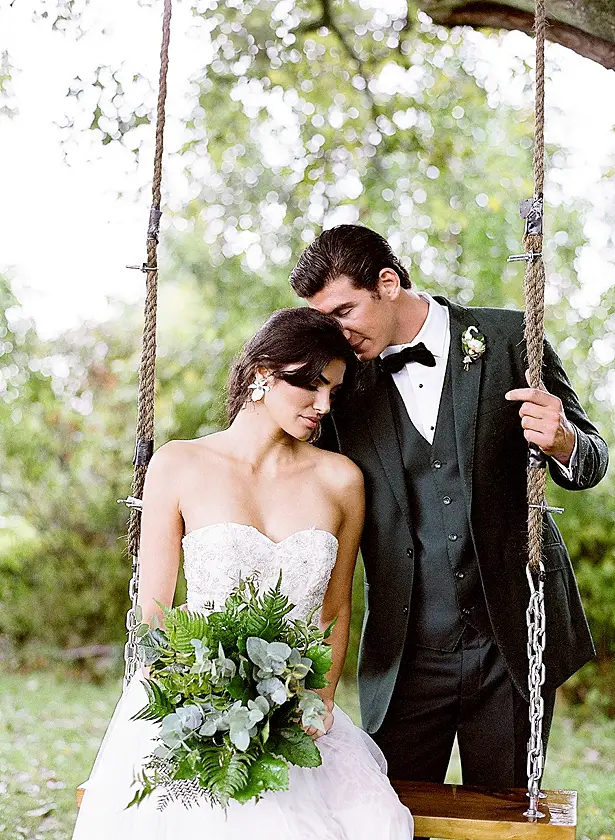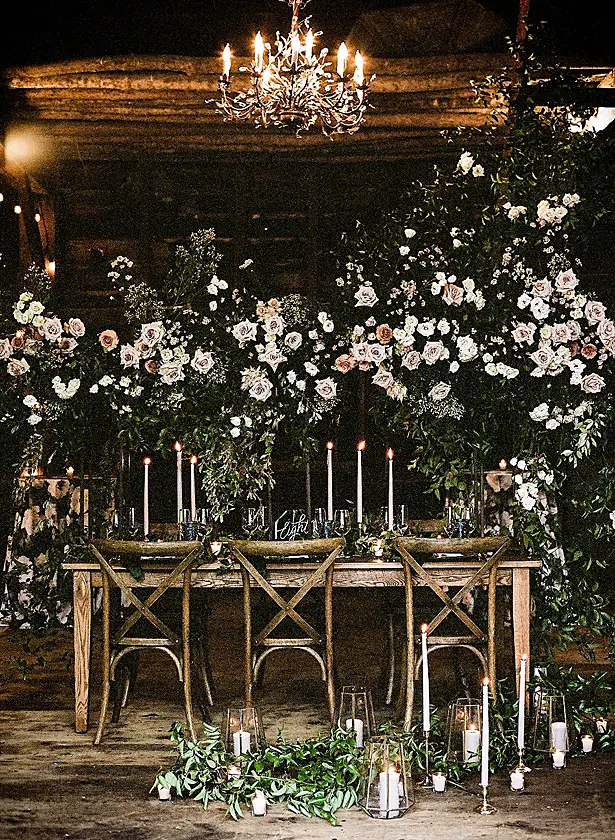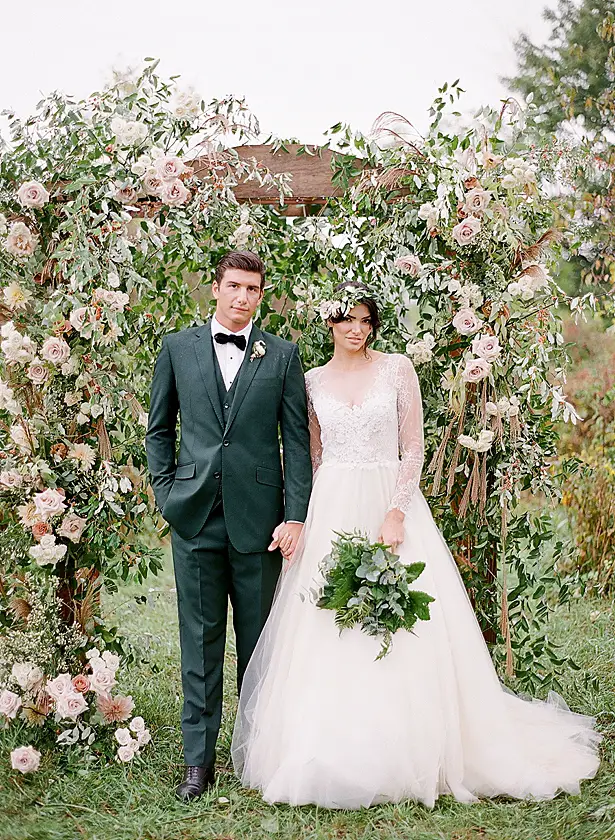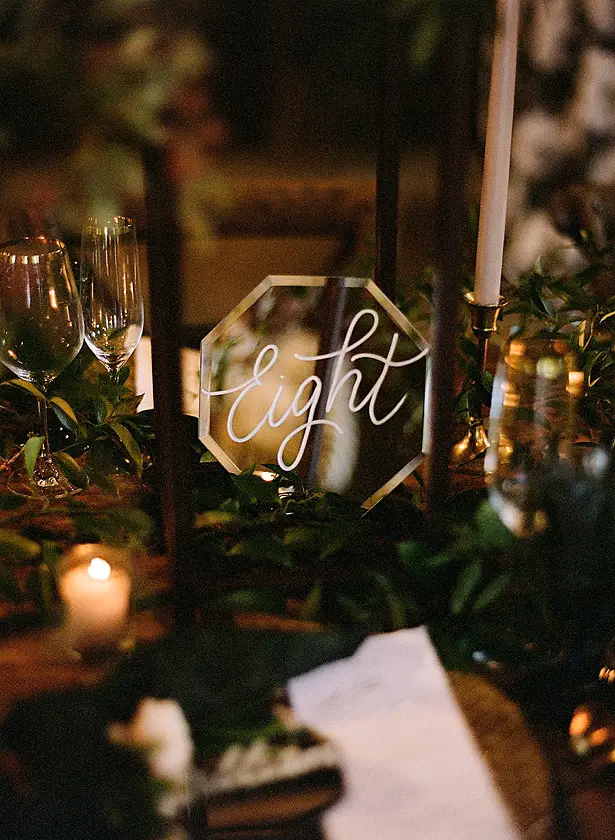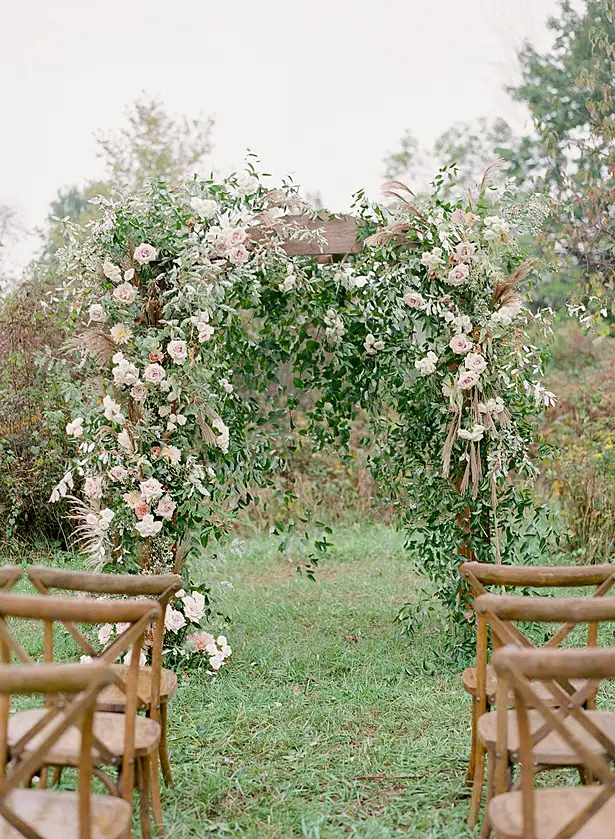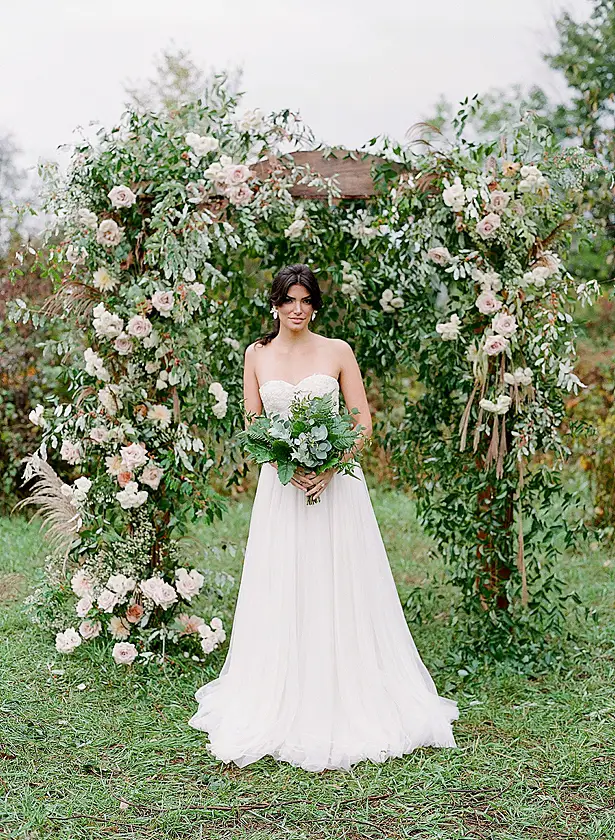 VENDORS
Planning + Design: Leilani Weddings | Venue:  Highland Country Barn | Photographer: Twah Photography | Videographer: N.S.T. Pictures | Florist: Designs by Ahn | Rentals: Durants Party Rentals | Specialty Rentals: Elite Tent & Party Rental | Linens + Napkins: BBJ Linen | Musician: Andromeda Turre | Stationery: Scout Design Studio | Bridal Salon: Jessica Haley Bridal |Tux: Friar Tux | Hair + Makeup: Laura Beckerman/ Elle b Makeup | Male Model: Vinny Pasqua | Female Model: Silmara Ribeiro