BELLE THE MAGAZINE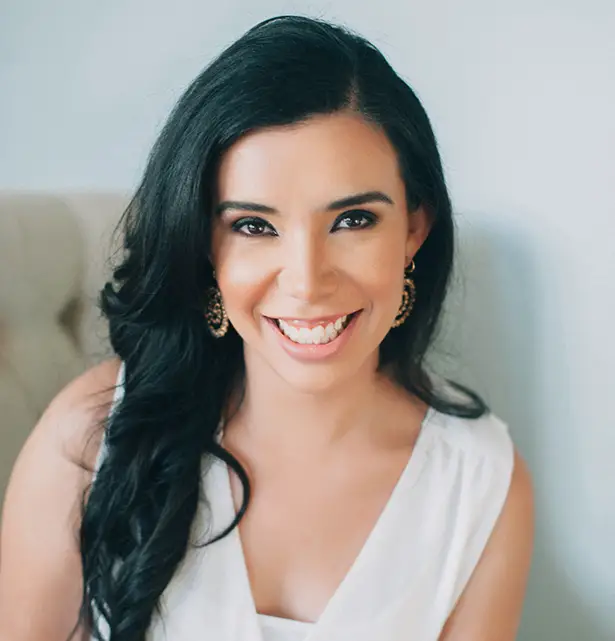 ABOUT BELLE THE MAGAZINE
---
Launched in 2009, Belle The Magazine is the Wedding Blog for the Sophisticated Bride. From stunning real weddings and breath-taking wedding dresses to round-ups of the best in weddings from around the web and everything in between, you'll love our carefully curated collection of advice, ideas and inspiration to create the wedding of your dreams. Whether you are a bride-to-be, a wedding fanatic or an event professional, you can count on us to bring you a daily dose of chic wedding ideas you'll love!
MEET ALEX
Editor in Chief
---
Hi there! Welcome to Belle The Magazine! My name is Alejandra Baca-Rodriguez, but you can call me Alex. I' m the founder and editor in chief of Belle The Magazine. Lover of all things pretty, I can't help myself but to get inspired by every moment of life. From publishing wedding magazines to producing bridal shows, I have about 10 years of experience in the wedding industry. But, I have been fortunate enough to create my dream job, wedding blogger. It is my passion to bring a dose of chic wedding ideas to thousands of brides everyday. #ilovemyjob
I'm originally from Chihuahua, Mexico. But I moved to the United States 14 years ago to attend college. I got a BA degree with a double major in Marketing and International Business, and a minor in French from UT. I was fortunate enough to travel around the world during my college years, but I settled down 9 years ago in El Paso Texas with my husband and our three gorgeous boys + three adorable dogs. I hope you enjoy my take on wedding fabulosity!
Do you have any questions? Or do you just want to say "Hi!"?
Reach me at: [email protected]
Or connect with me on Twitter, Facebook, Pinterest or Instagram
MEET LAURICE
Writer
---
Hello to all! My name is Laurice Yanar and I am honored to call myself a writer for Belle the Magazine. I have loved weddings ever since I was a young girl. My ideal computer time was spent on bridal sites of all sorts. My experience in weddings falls short next to my beautiful editor's, but my passion truly makes up for it! Also, I love to write and share my thoughts with those interested in reading them. So far, I hope you like what you've read!
I'm born and raised with El Paso-Juarez's border town flavor and graduated from The Pride of the Westside, Coronado High School, where I was editor-in-chief of the yearbook my senior year. My writing career continued at St. Mary's University in San Antonio, Texas where I majored in English Communication Arts. After studying abroad in Spain- and seeing a Pronovias boutique in person- I came back to graduate and move back home to El Paso. I was lucky enough to meet the love of my life and am currently planning my own wedding! Don't miss my bridal experience! XOXO!
---