A Wedding Planner and Florist Designs Her Own Dream Wedding Day During COVID Pandemic
Calling all colorful wedding flower lovers! Rachael & Christopher wedding day is going to show you how to flawlessly incorporate bright-colored hues in a classic, yet impactful way. With a stunning floral arch, an oversize wedding bouquet to-remember and no shortage of wow-worthy details, this affair planned by the bride and groom themselves has all the wedding inspo you'll need to plan your very own vibrant affair.
Every detail is so on point that you'll never guess this colorful wedding was completely re-planned in one week due to COVID restrictions. Thankfully the couple themselves are wedding pros and owners of "I Dew" Events and River District Florals, so they called all their talented colleagues and team members to make the celebration a reality in less than a week. "We did all our own rentals, planning and florals with our companies and amazing staff."
With a new venue and a guest list cut in half, this wedding pro duo tied the knot in an affair filled with cheerful blooms and a plethora of unforgettable moments. We are sure loving the teal bridesmaid dresses that perfectly matched the groom's bowtie and the reception napkins. It goes to show you how small-matching-color details throughout the entire celebration can be so important to bring a cohesive wedding day look.
Bohemian Road Photography captured every element perfectly in her eye-catching imagery. Visit the FULL GALLERY for a total swoon fest created by the clever couple.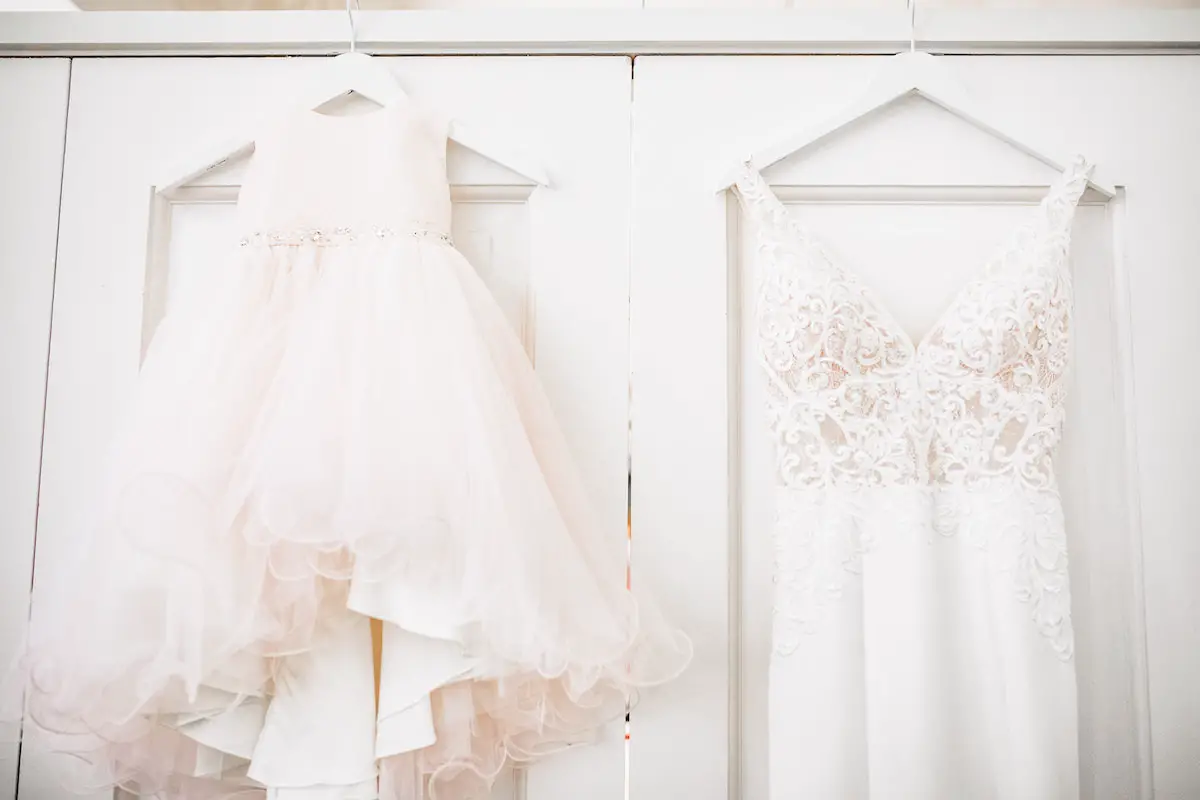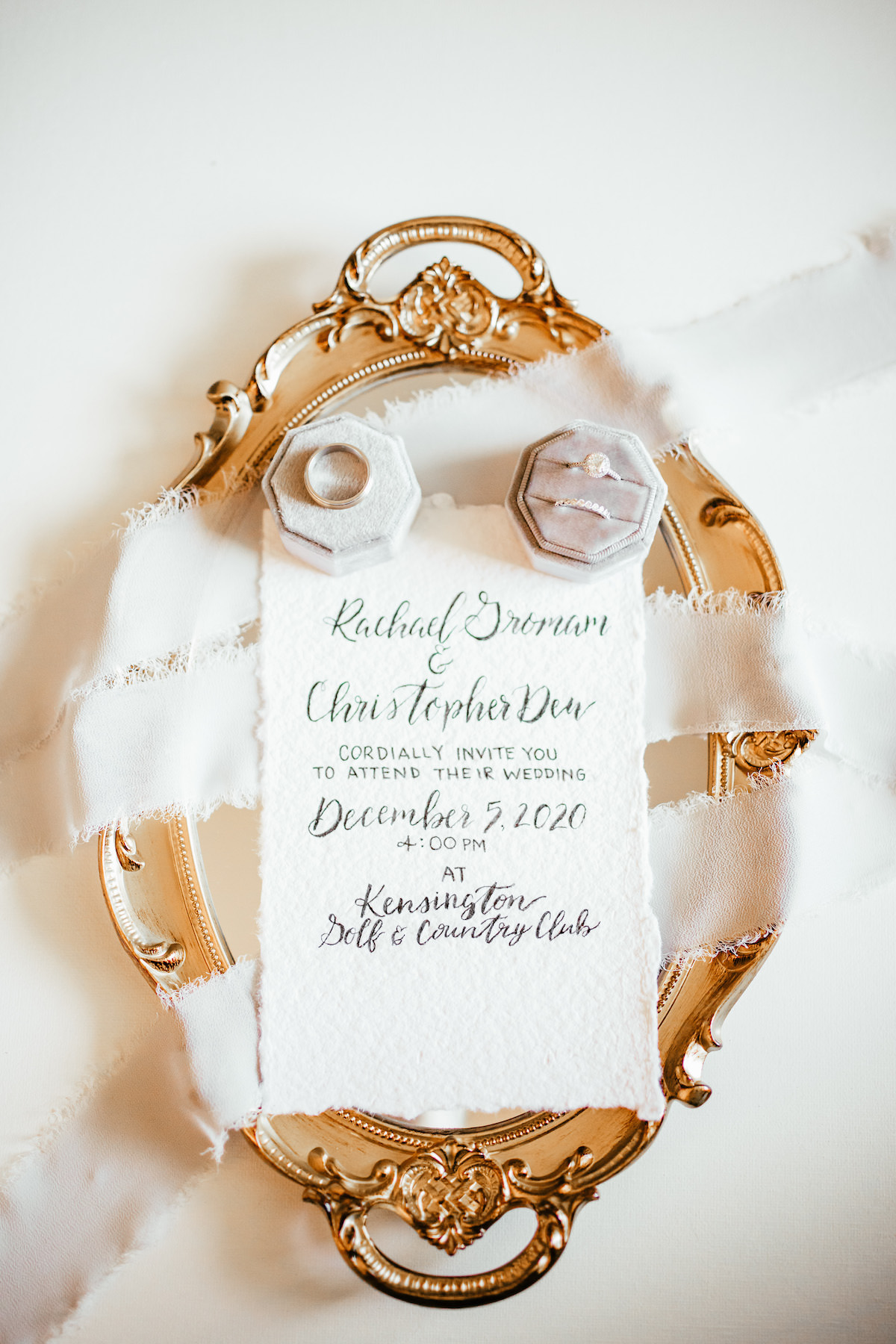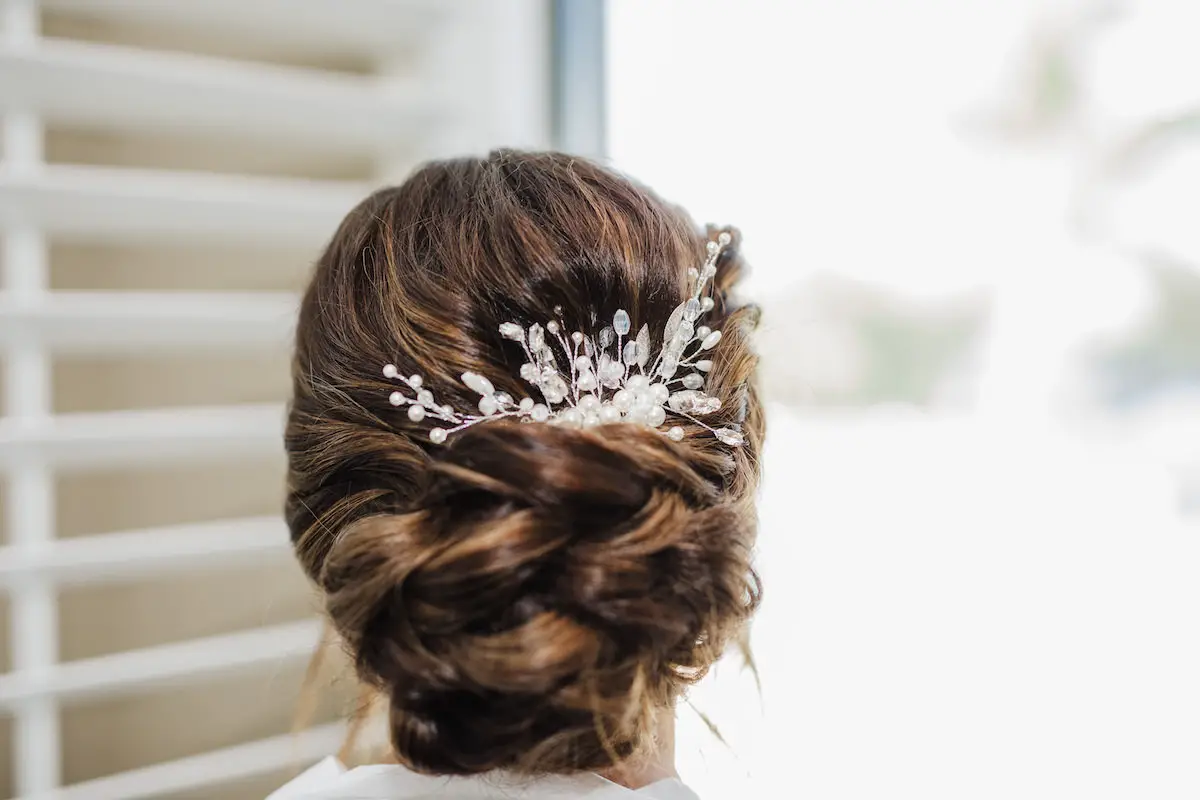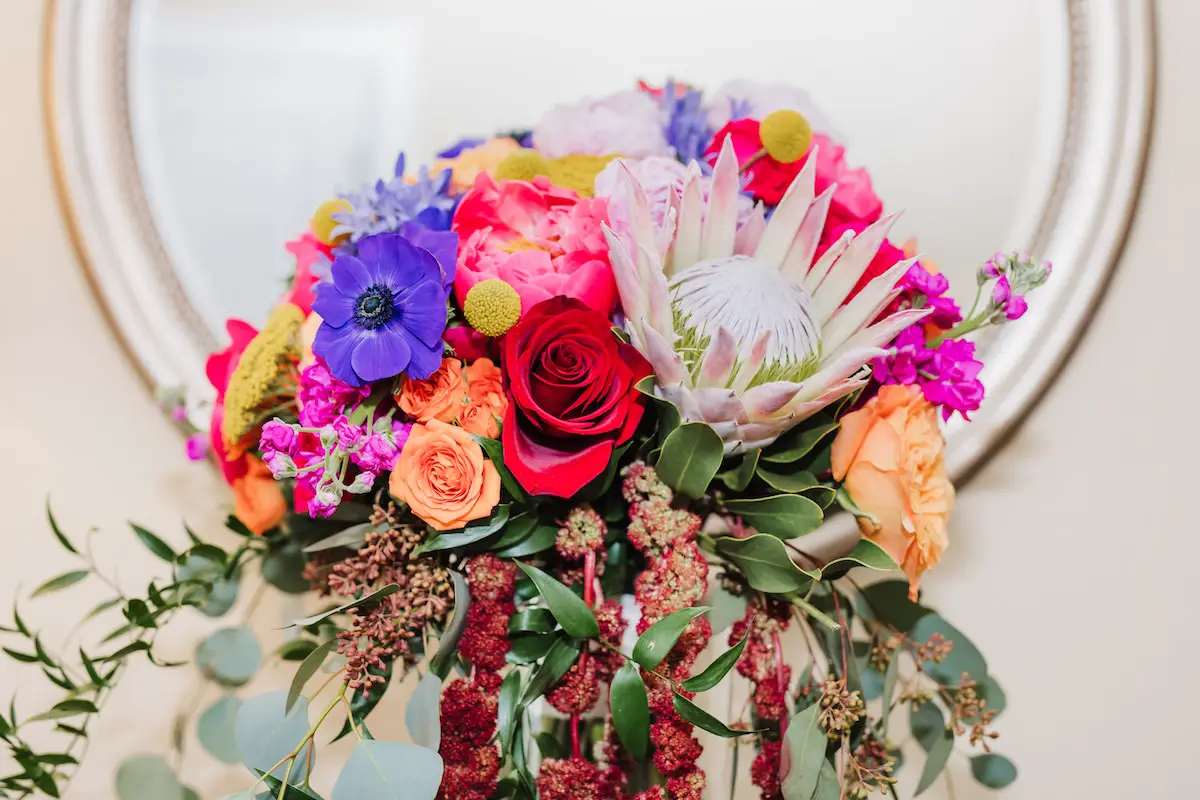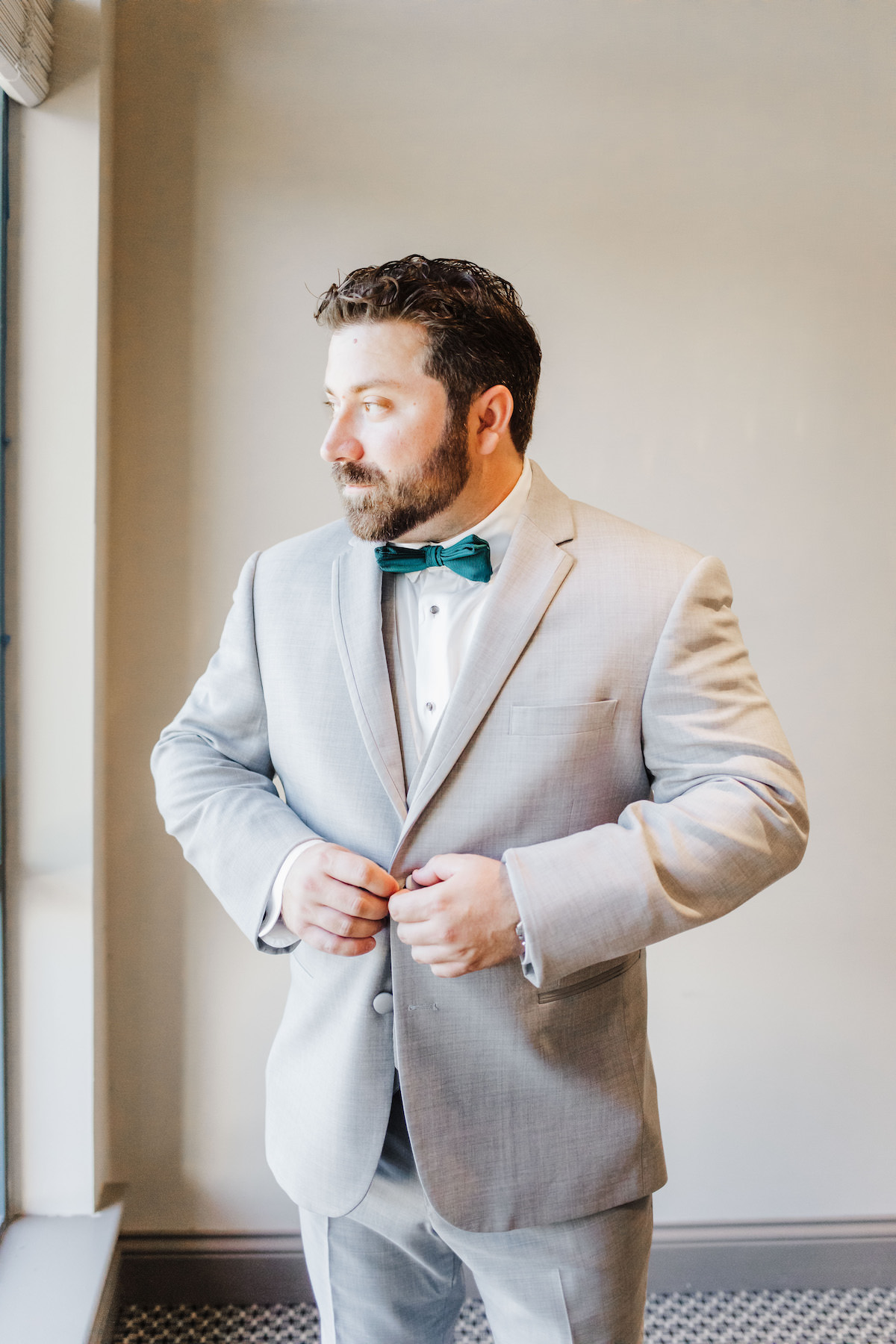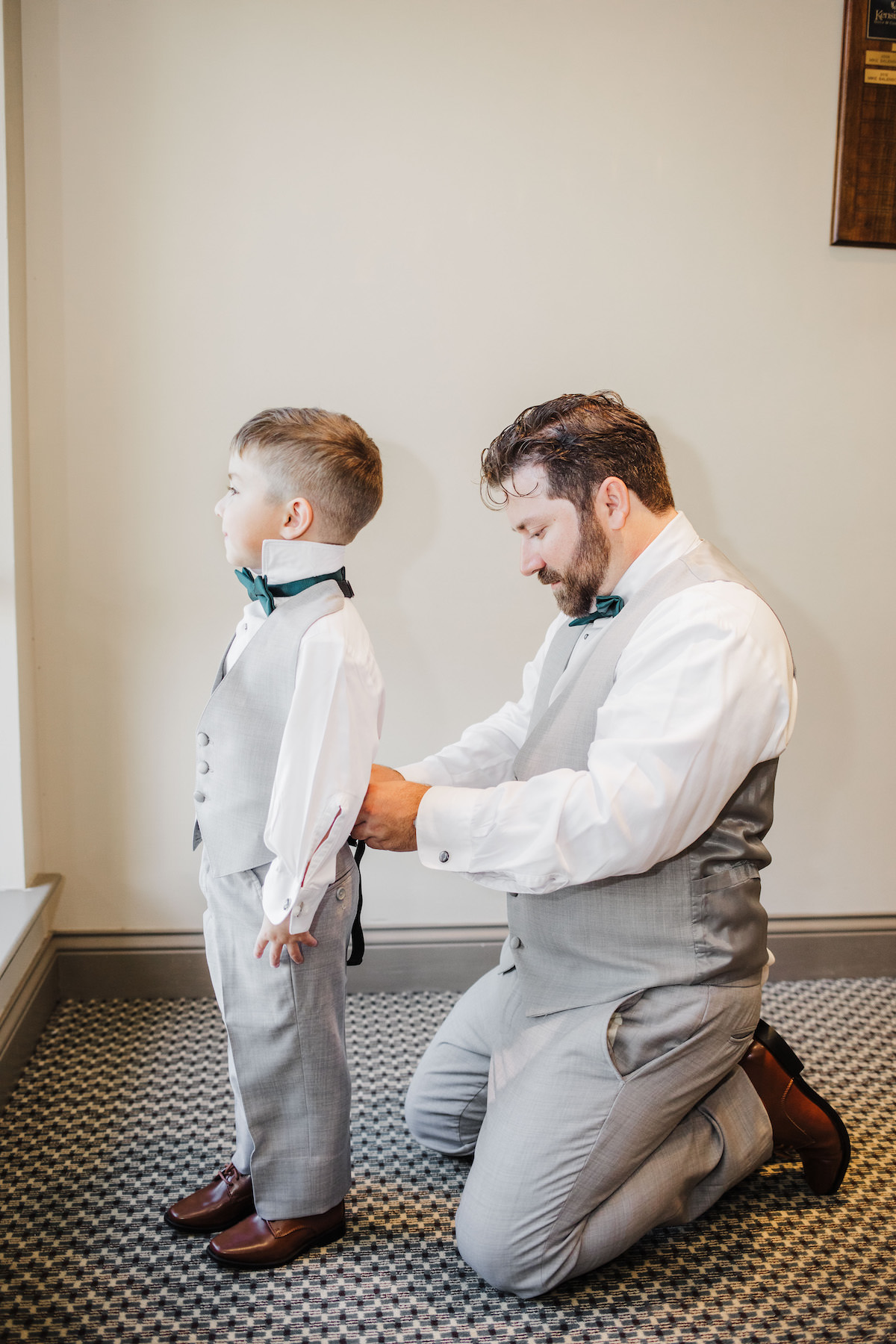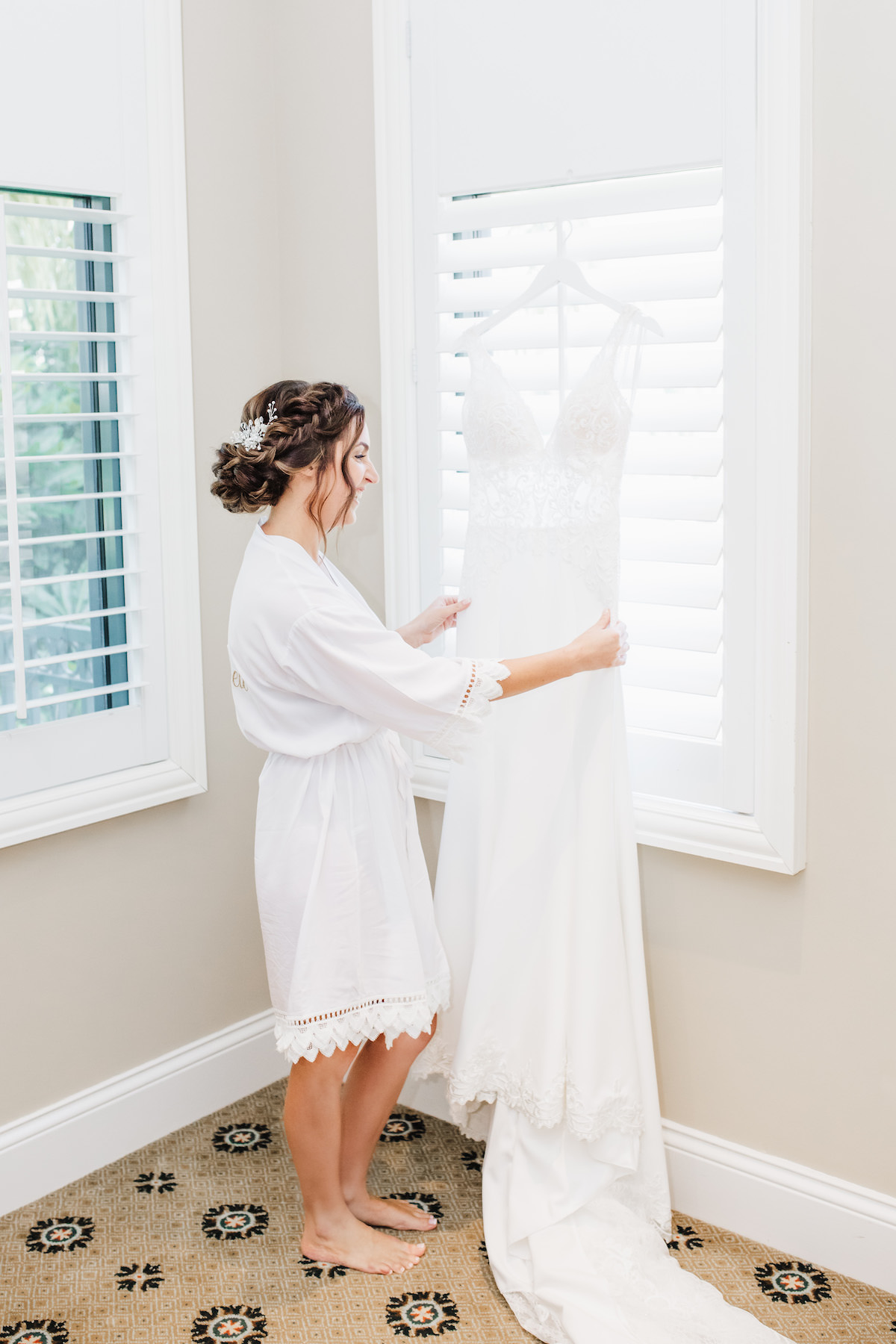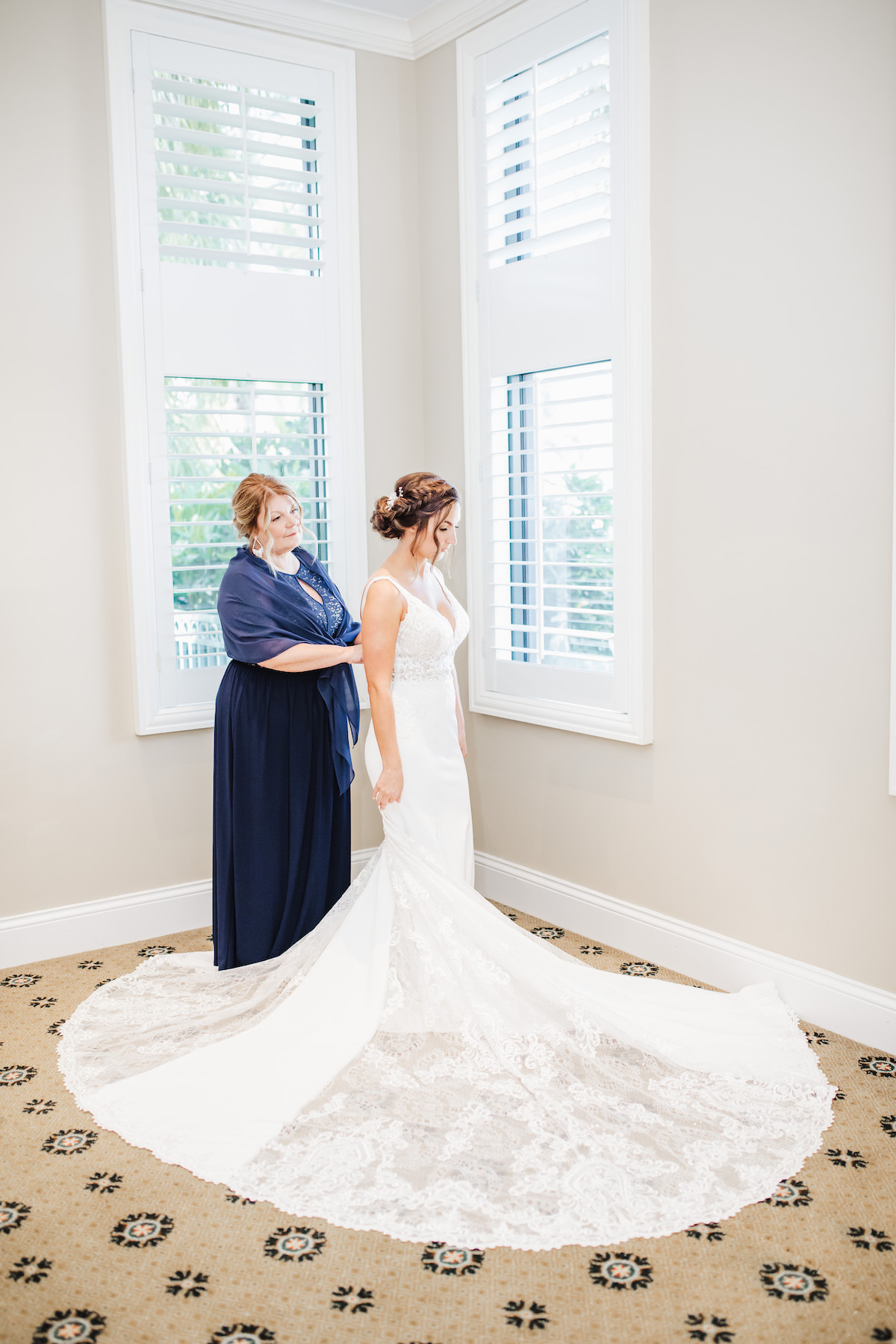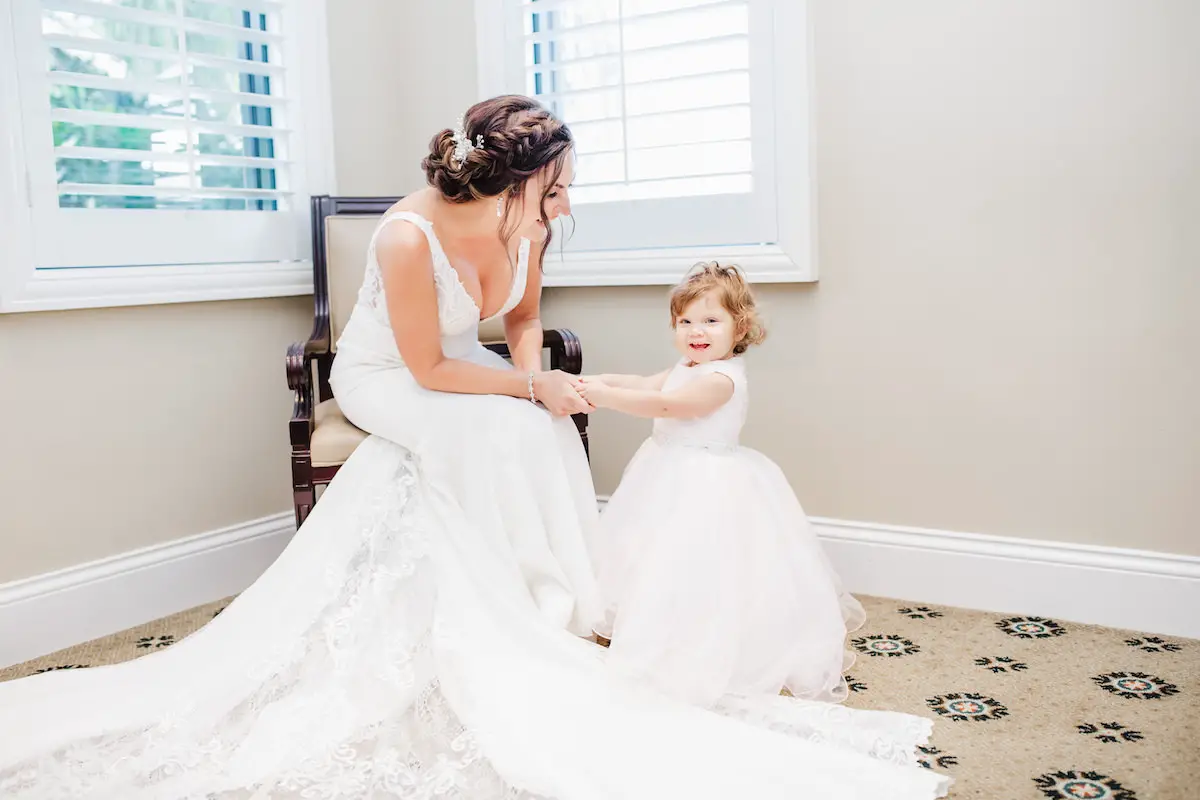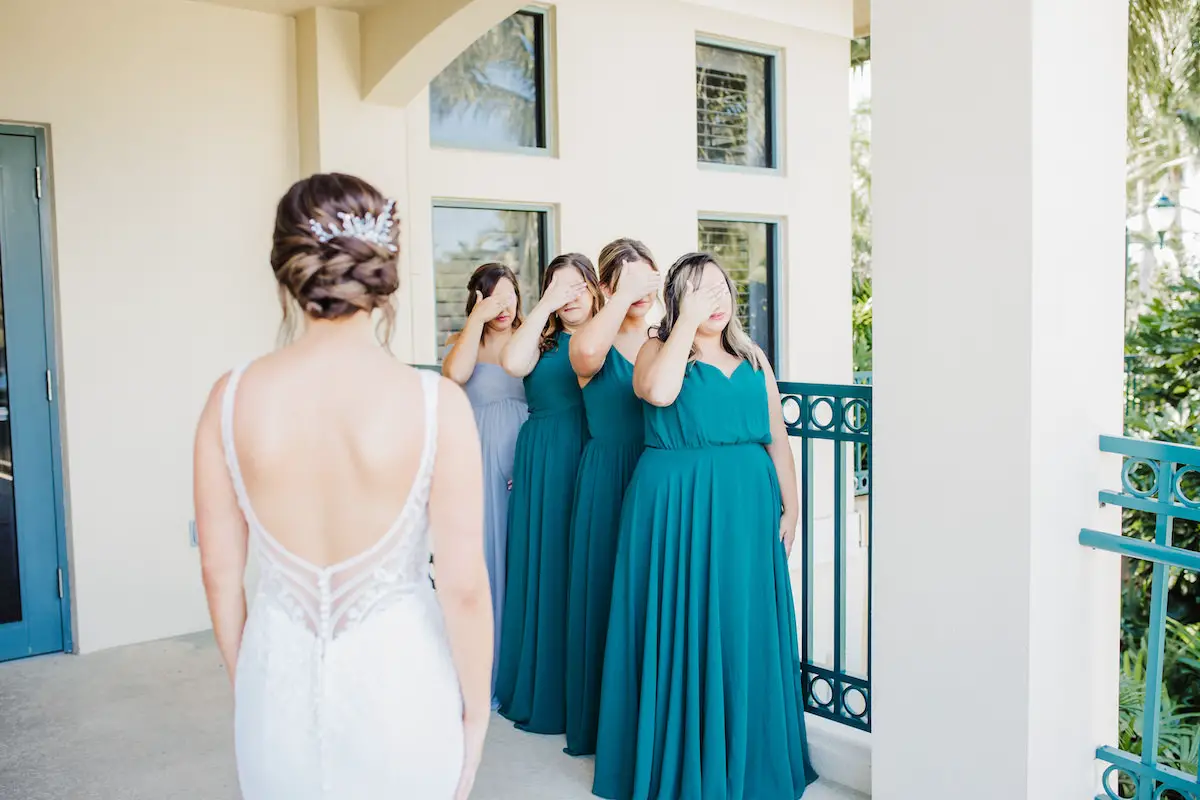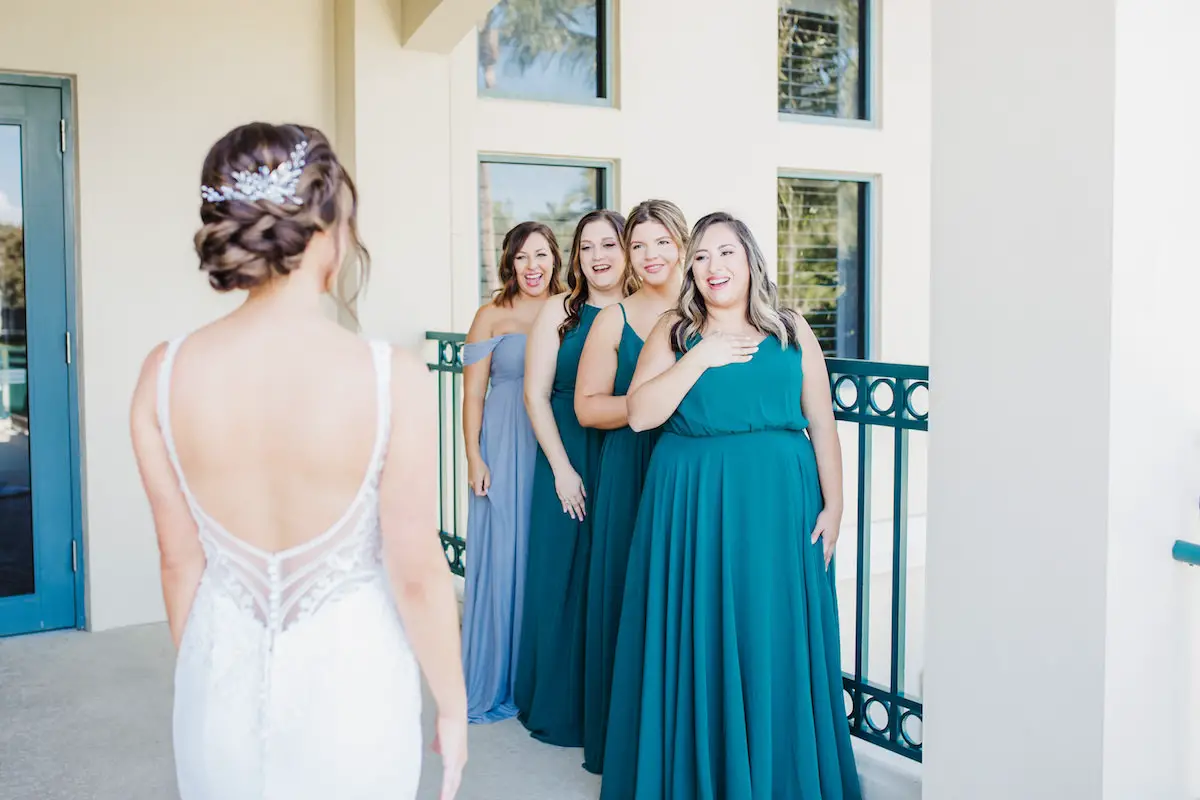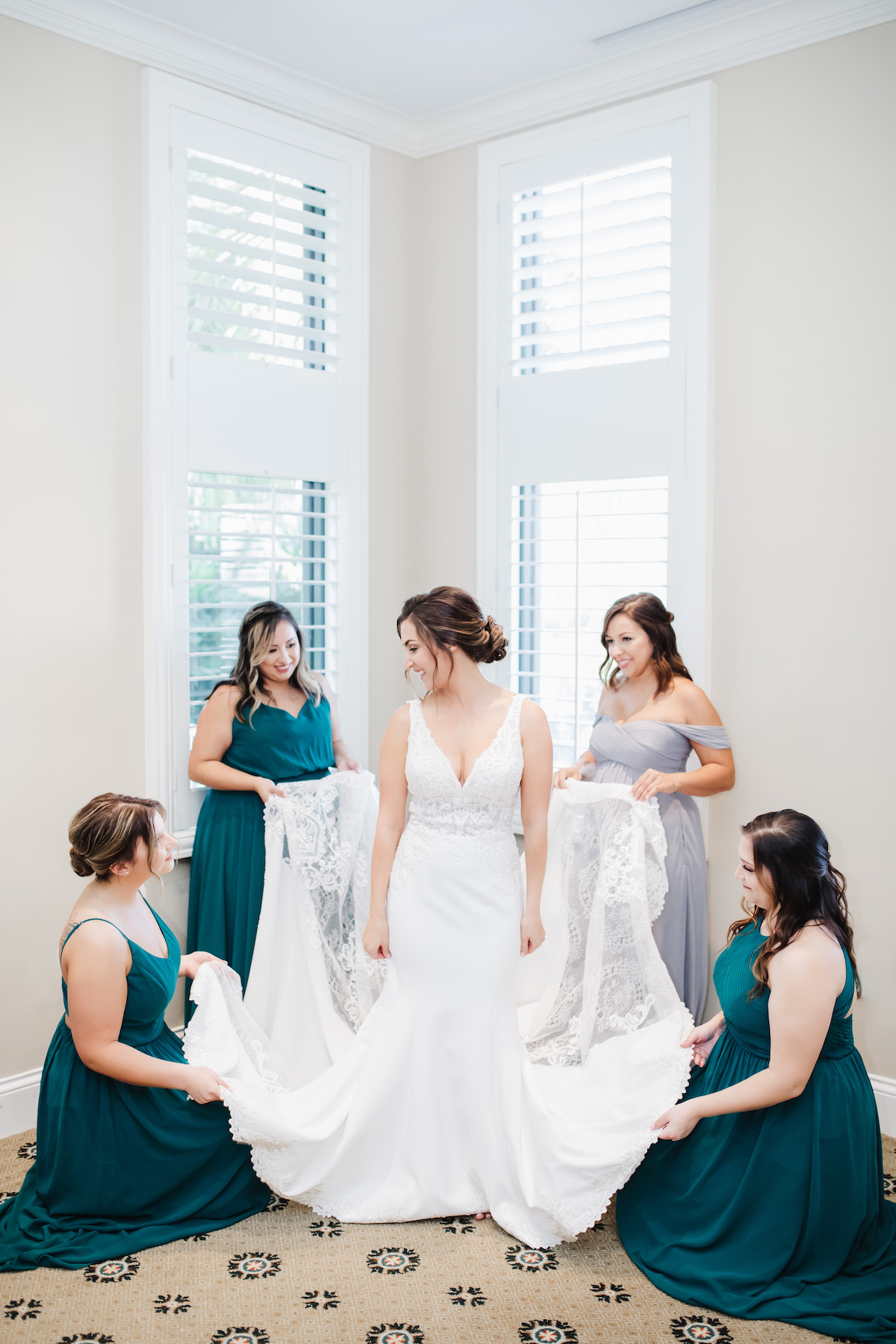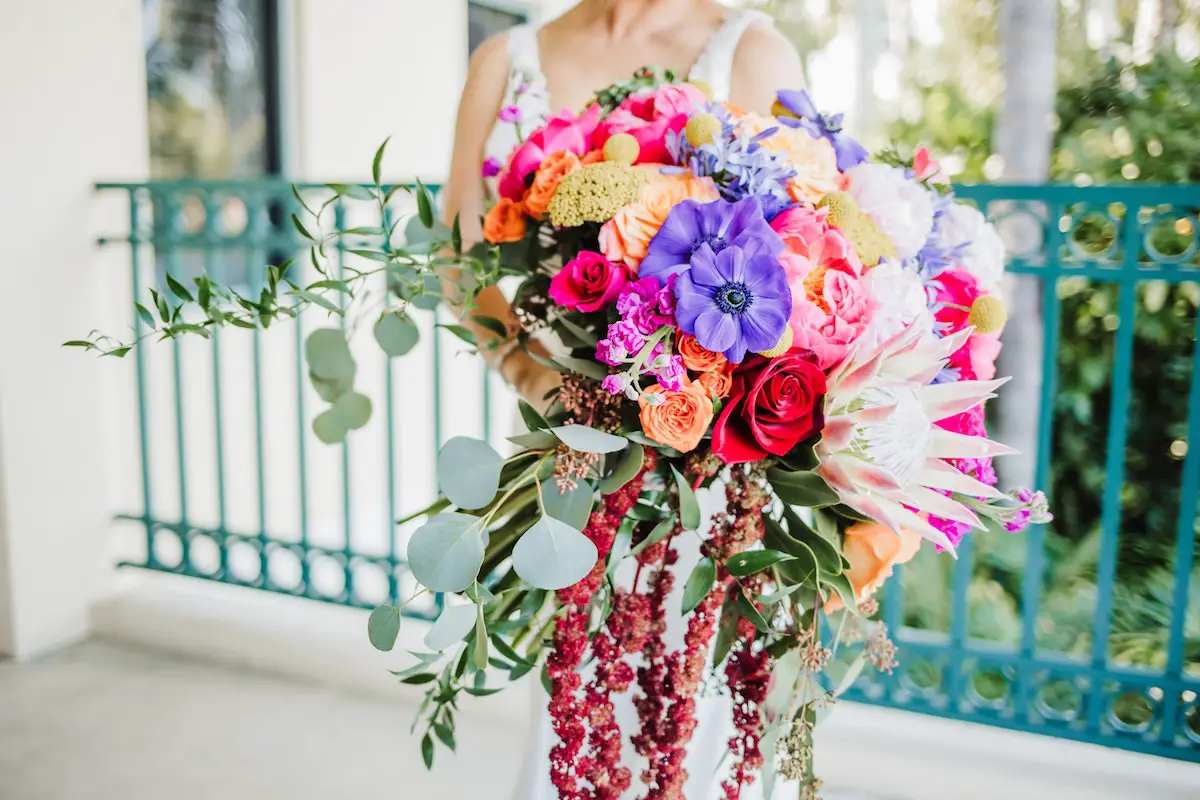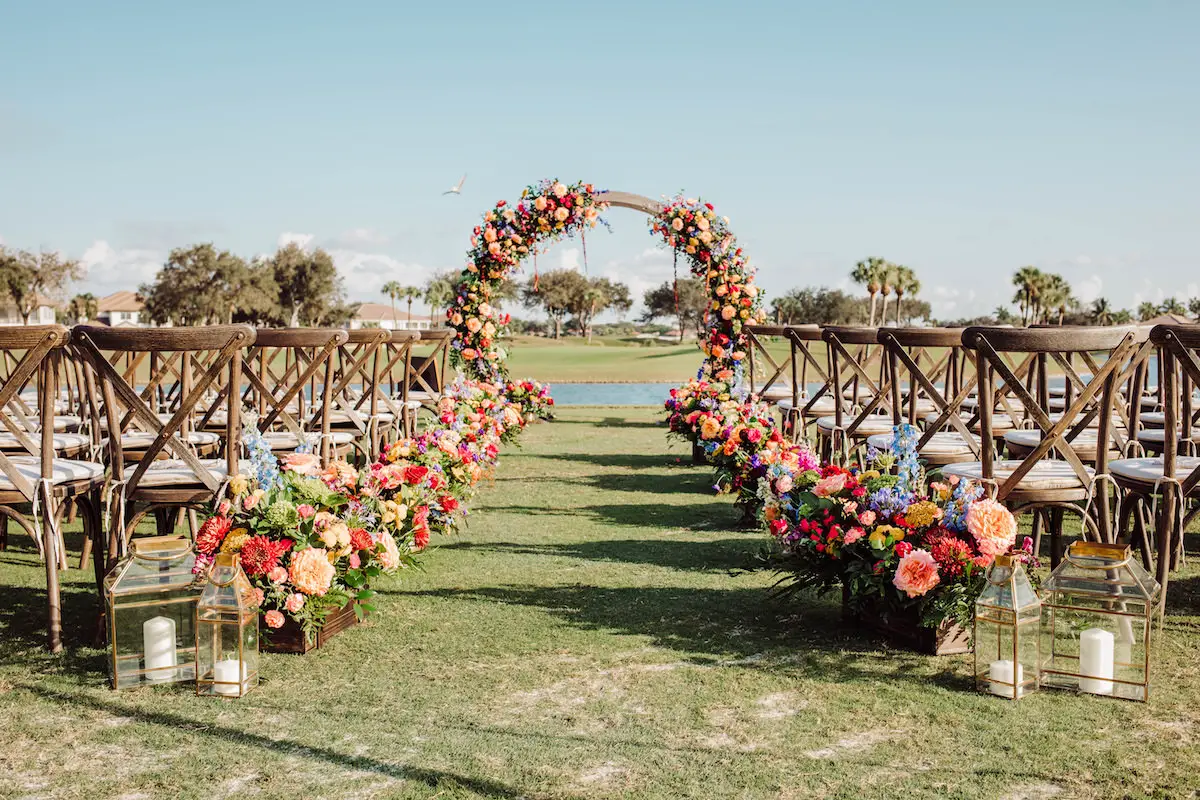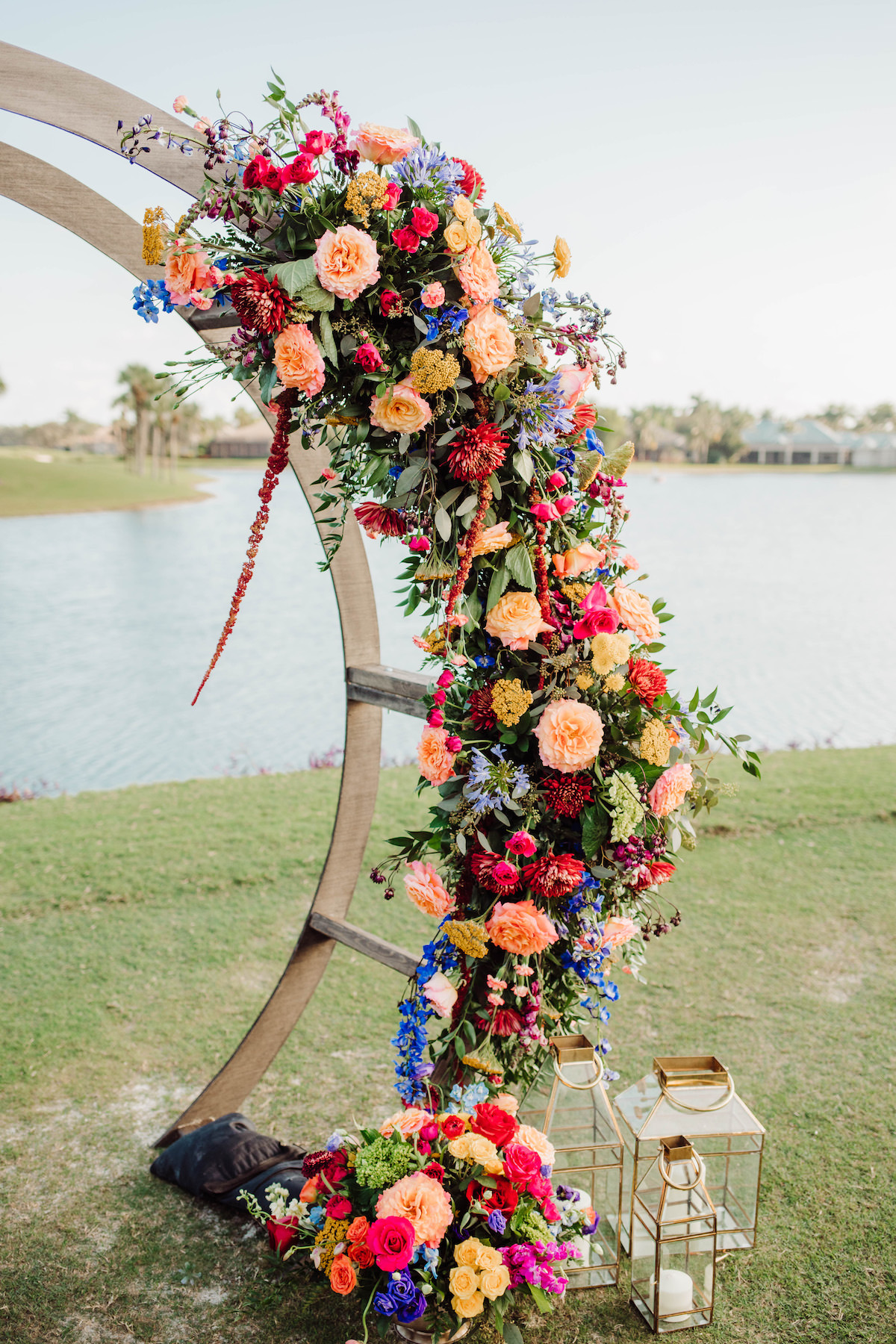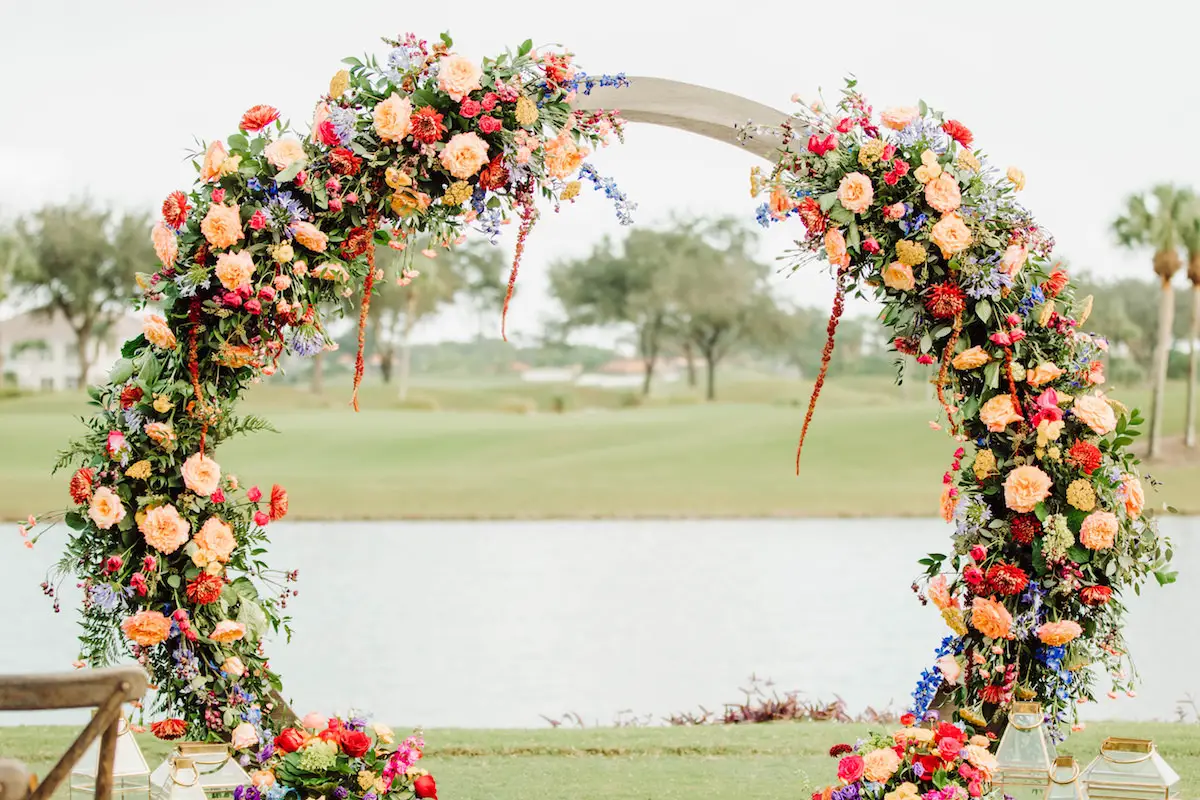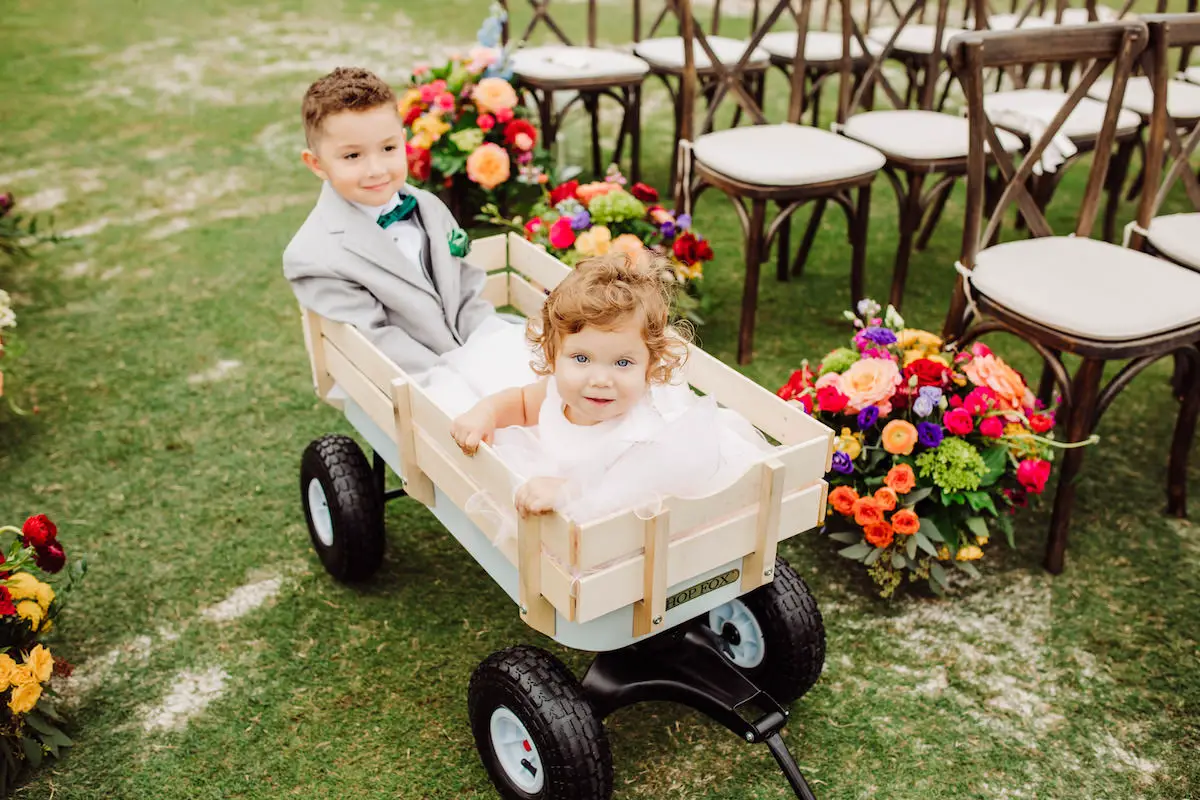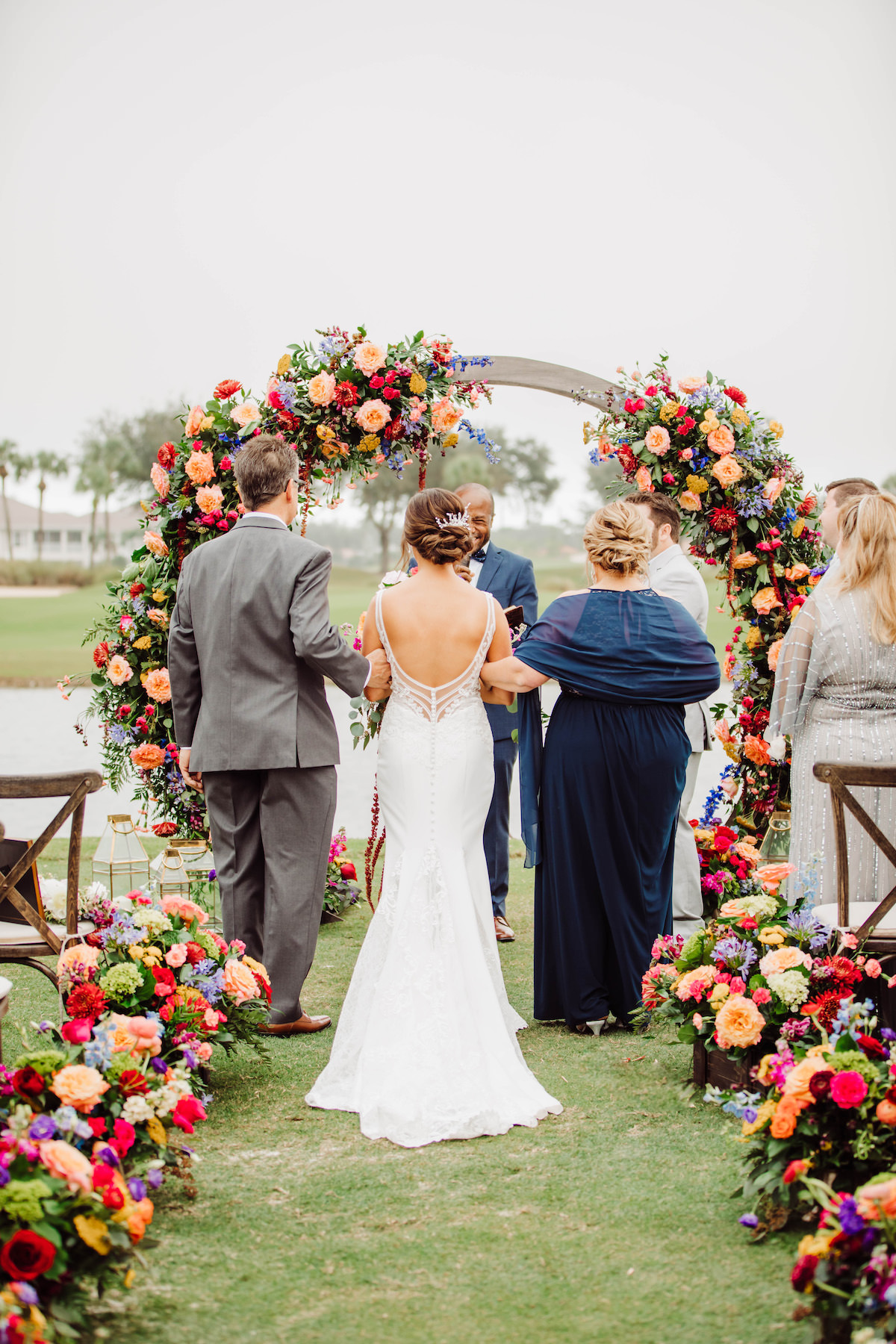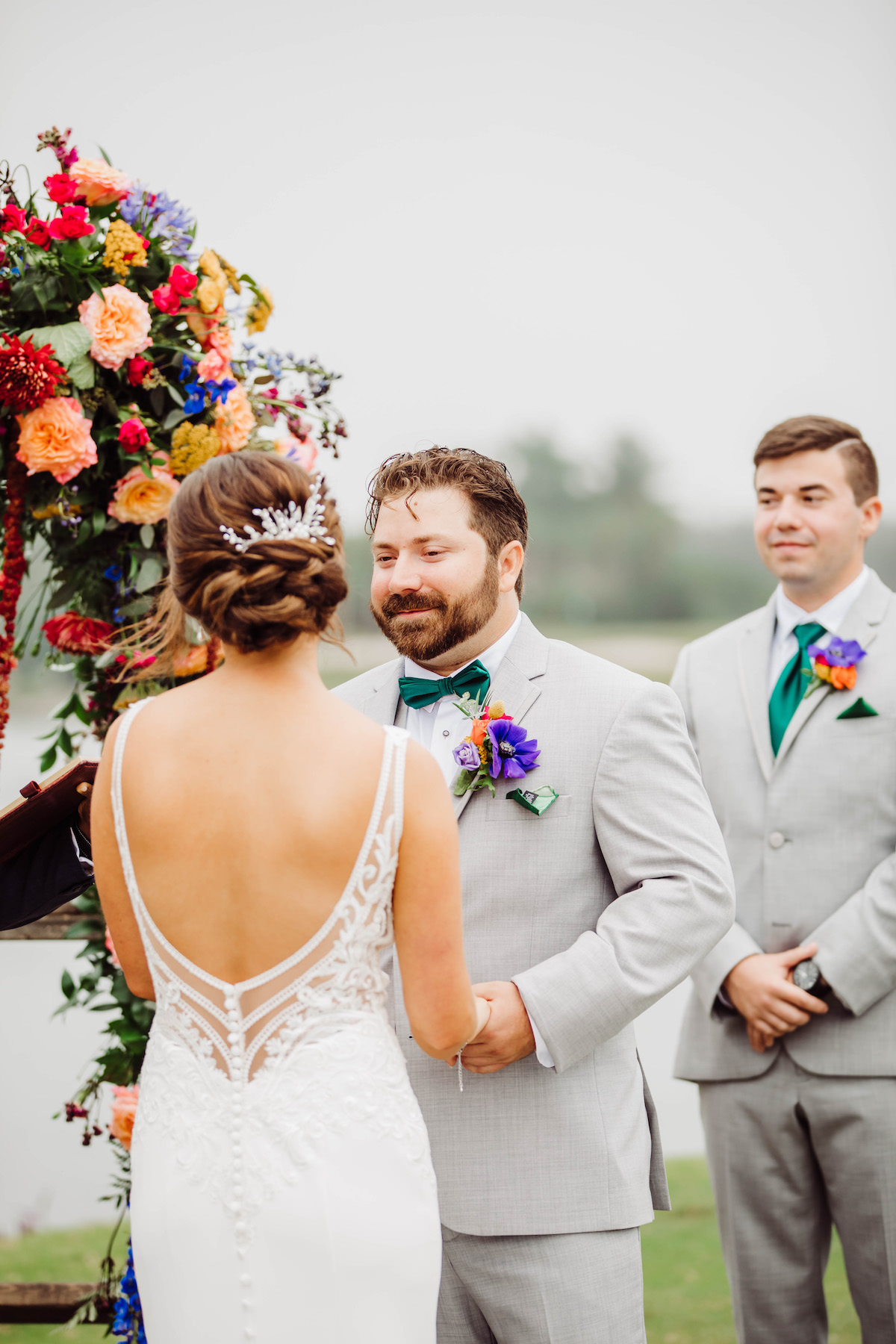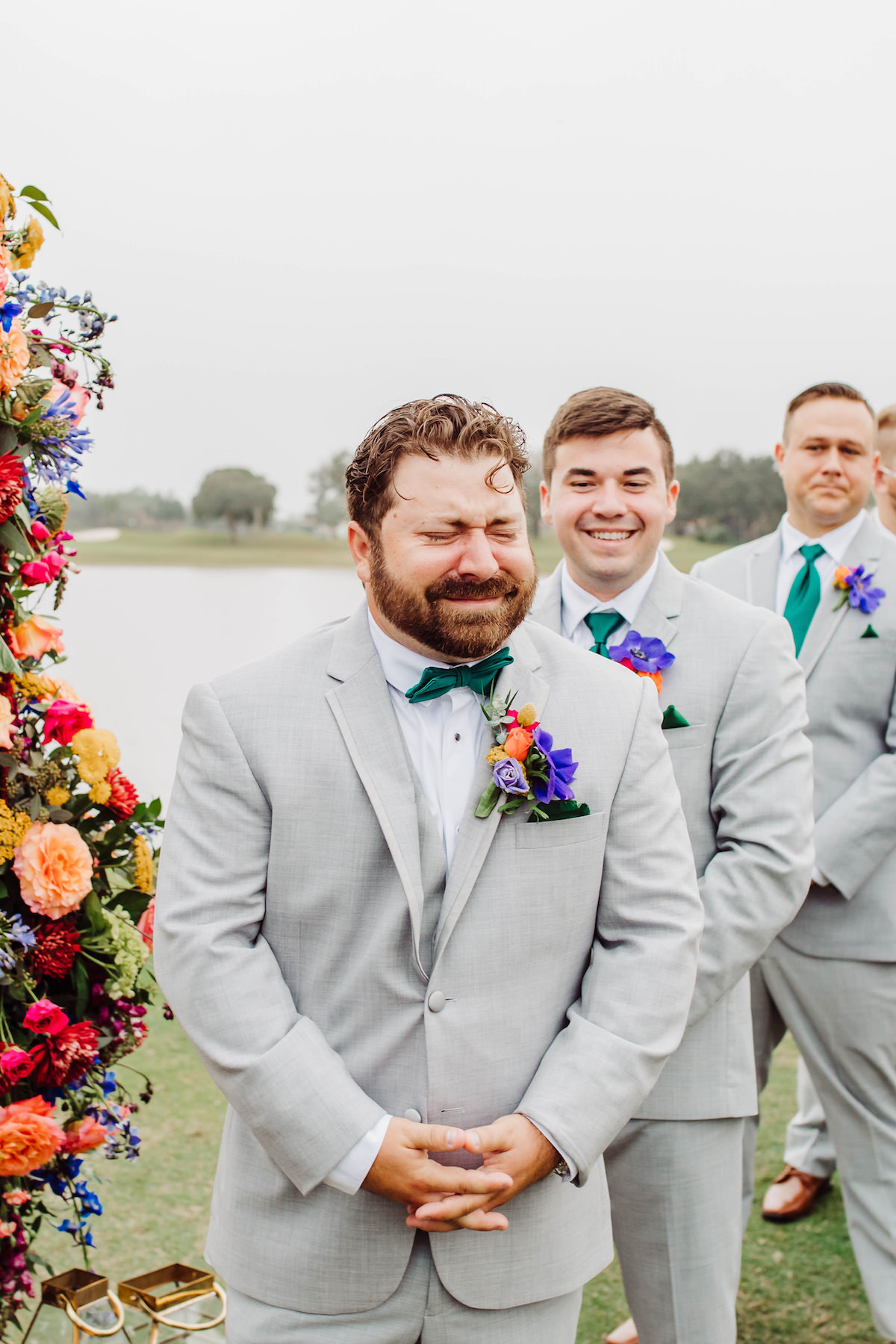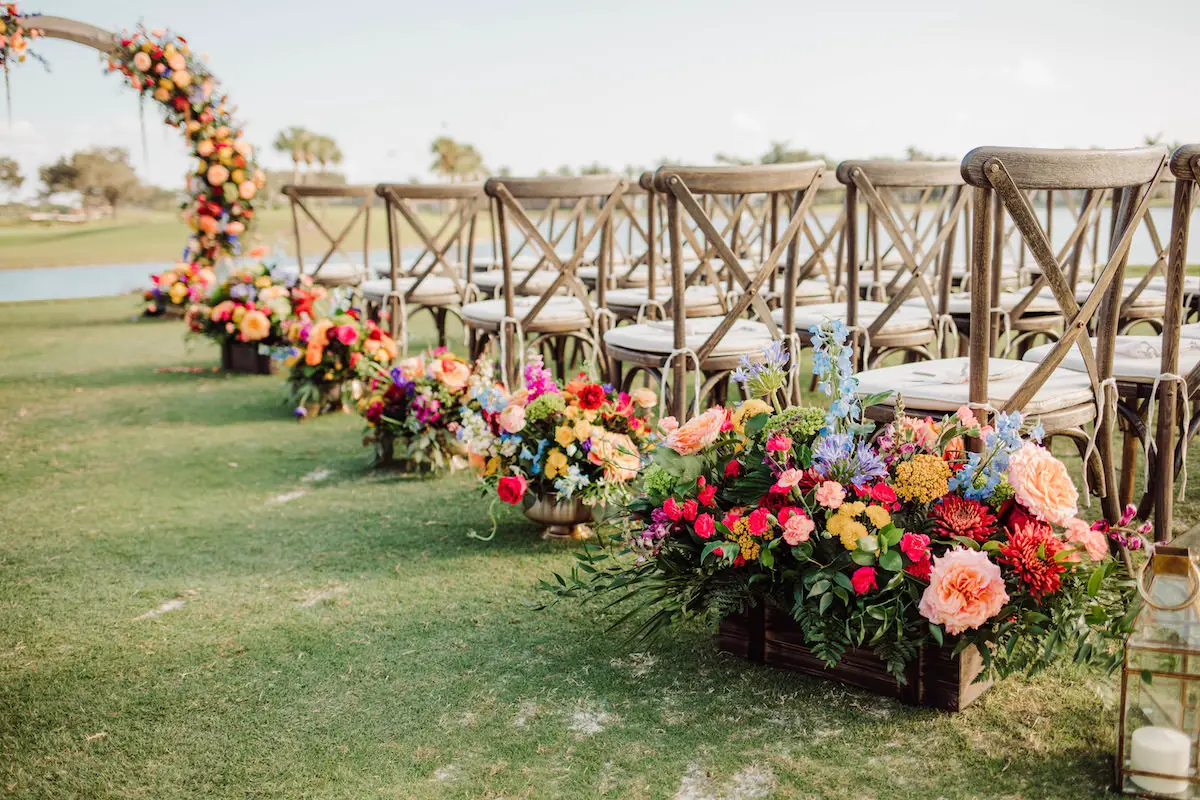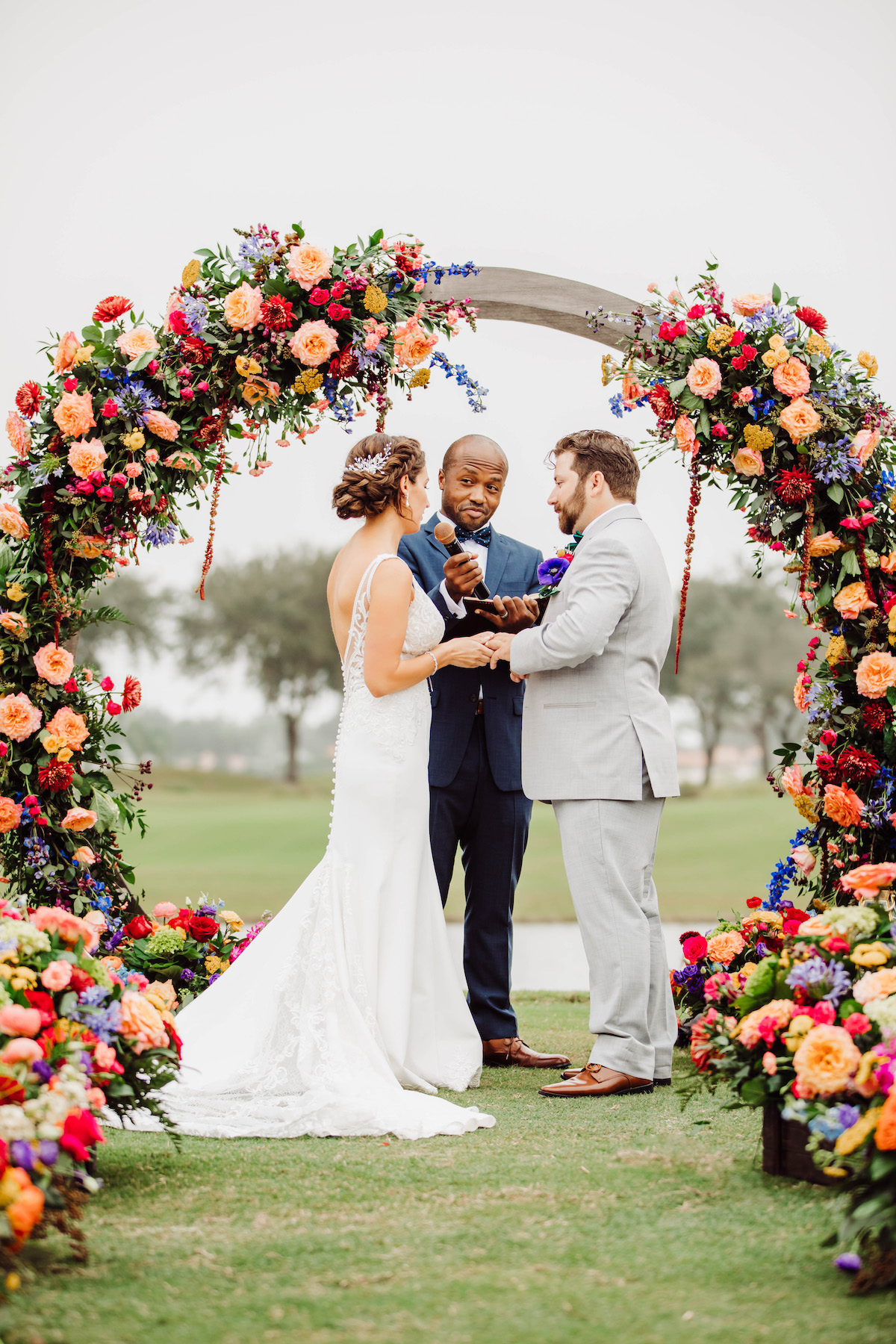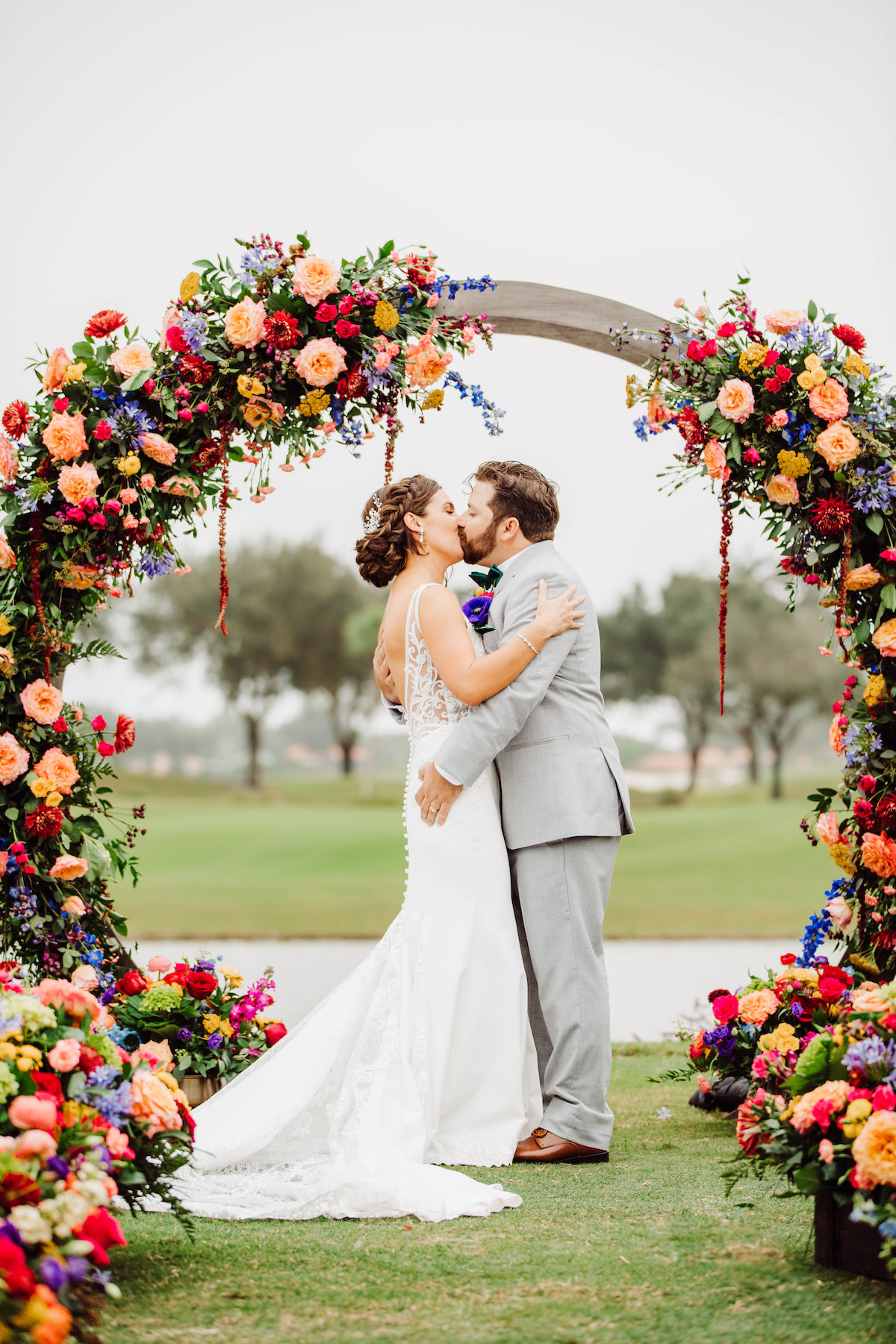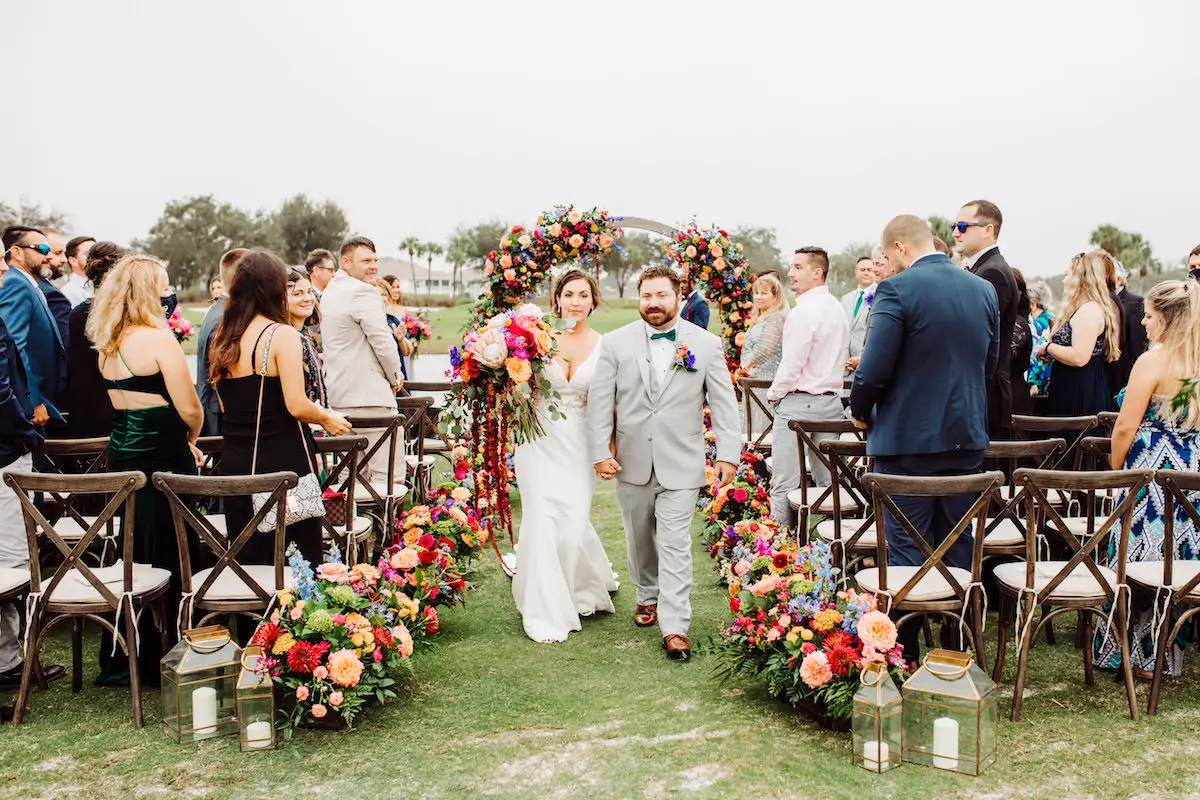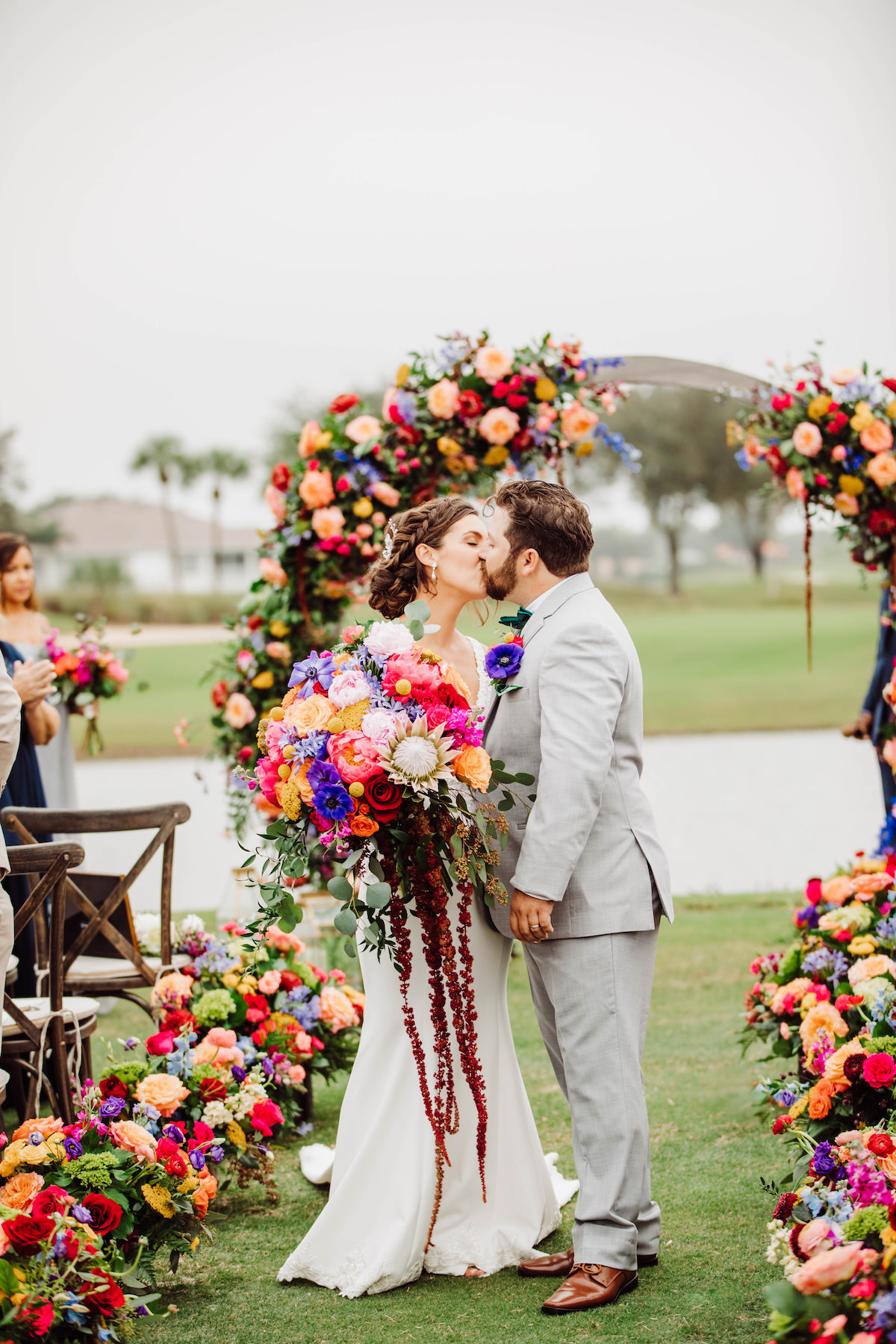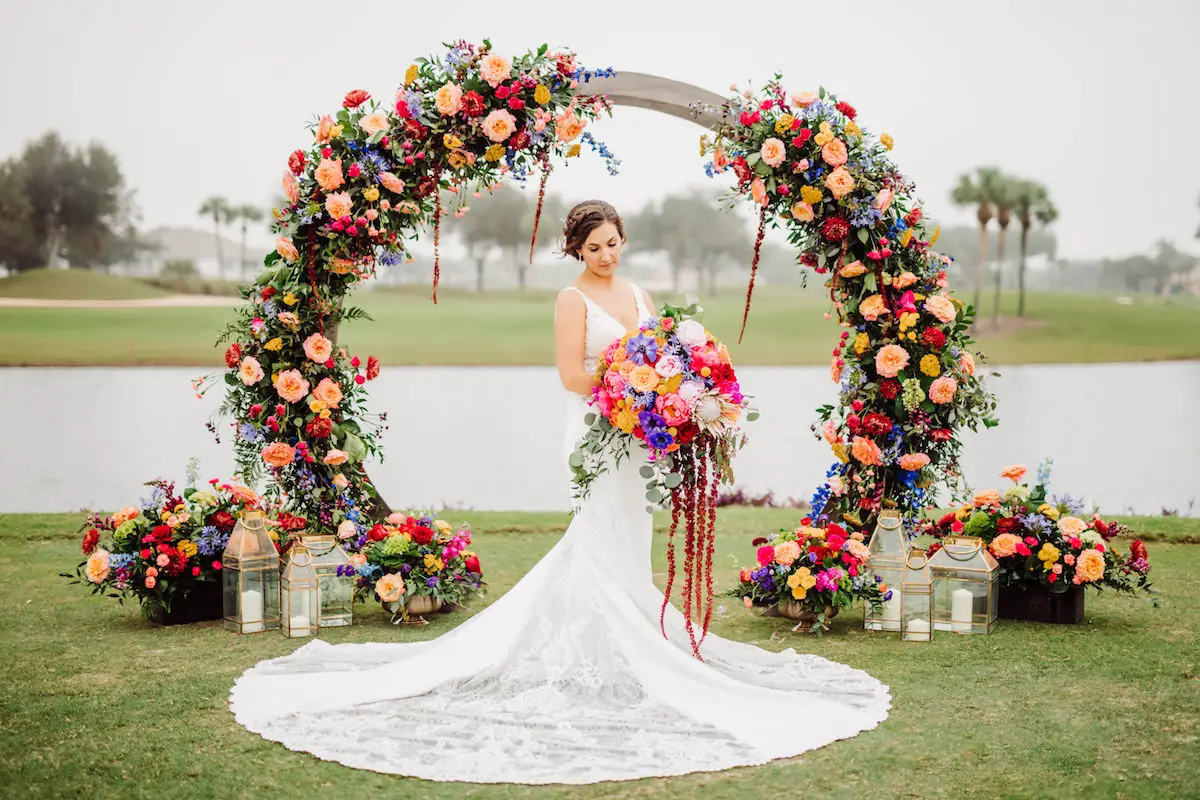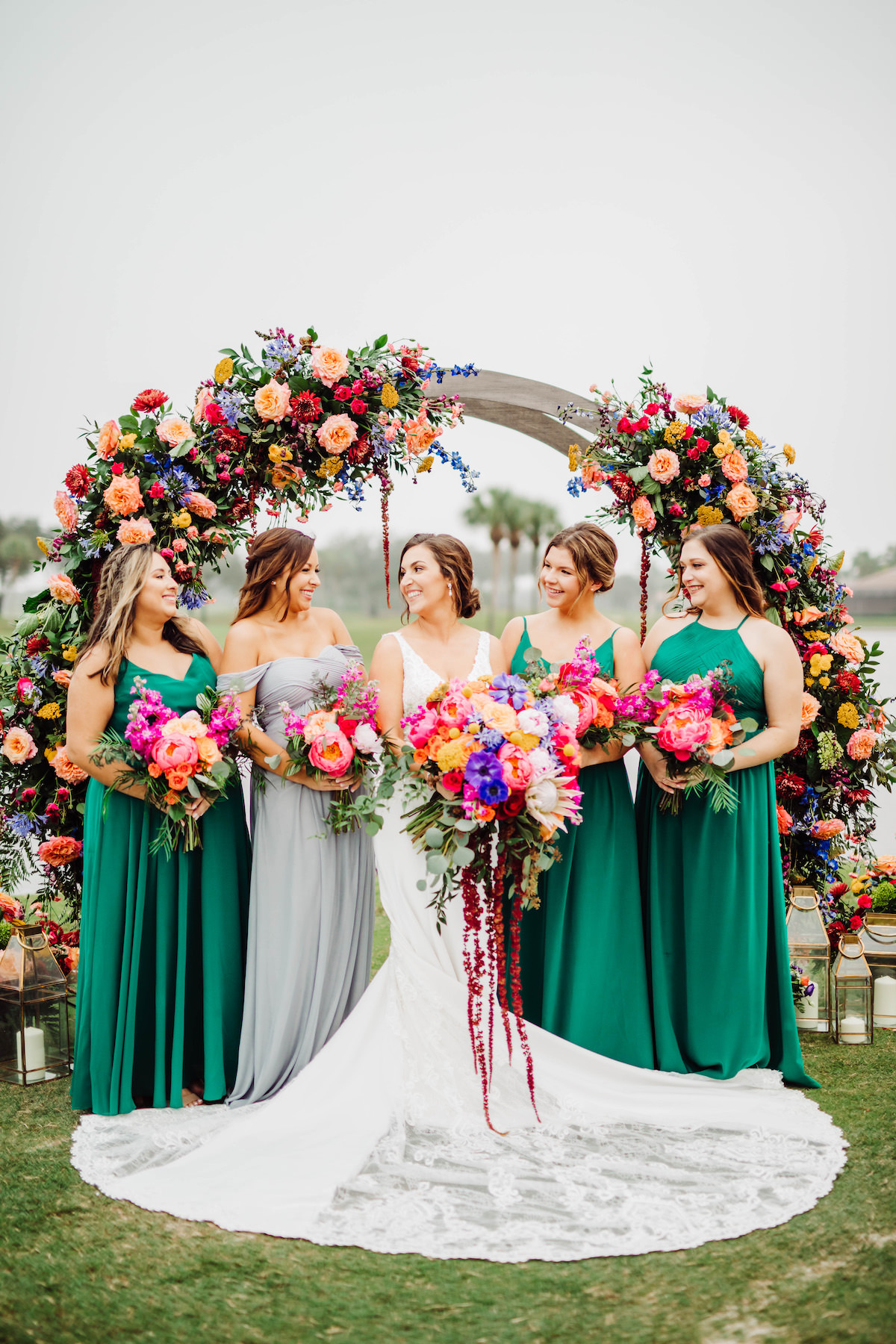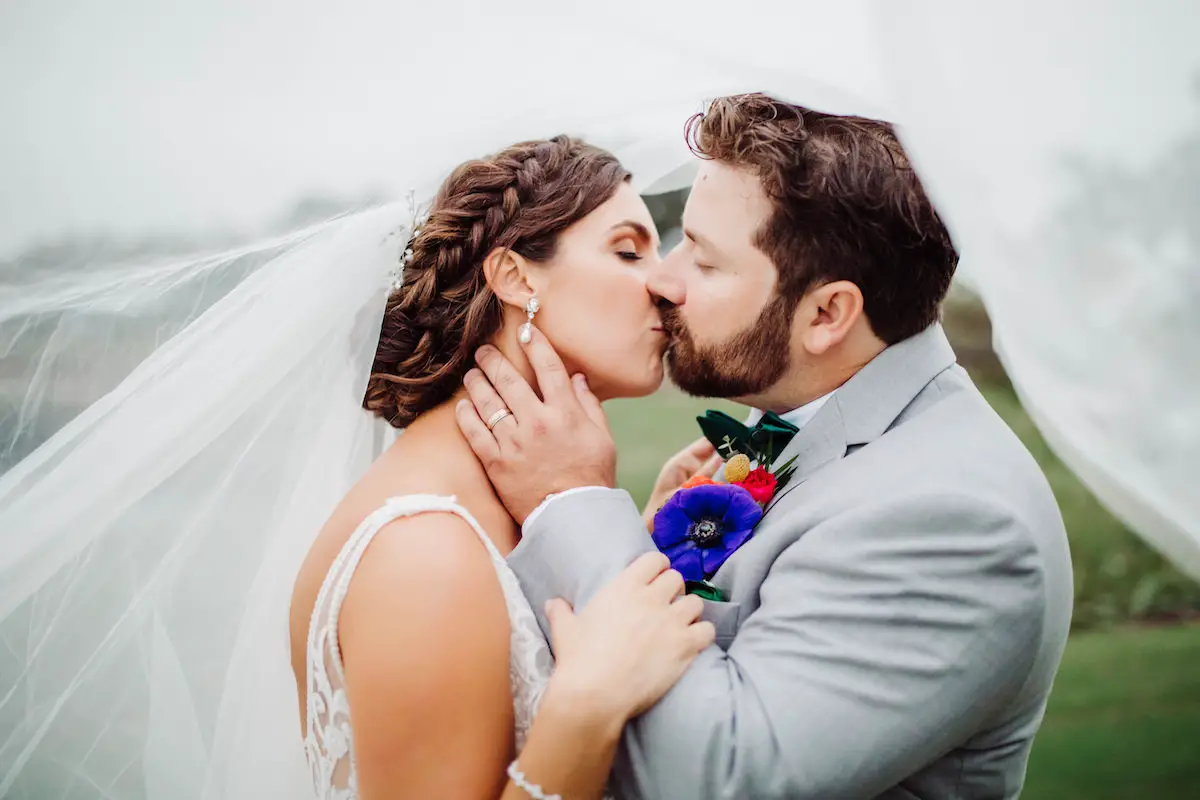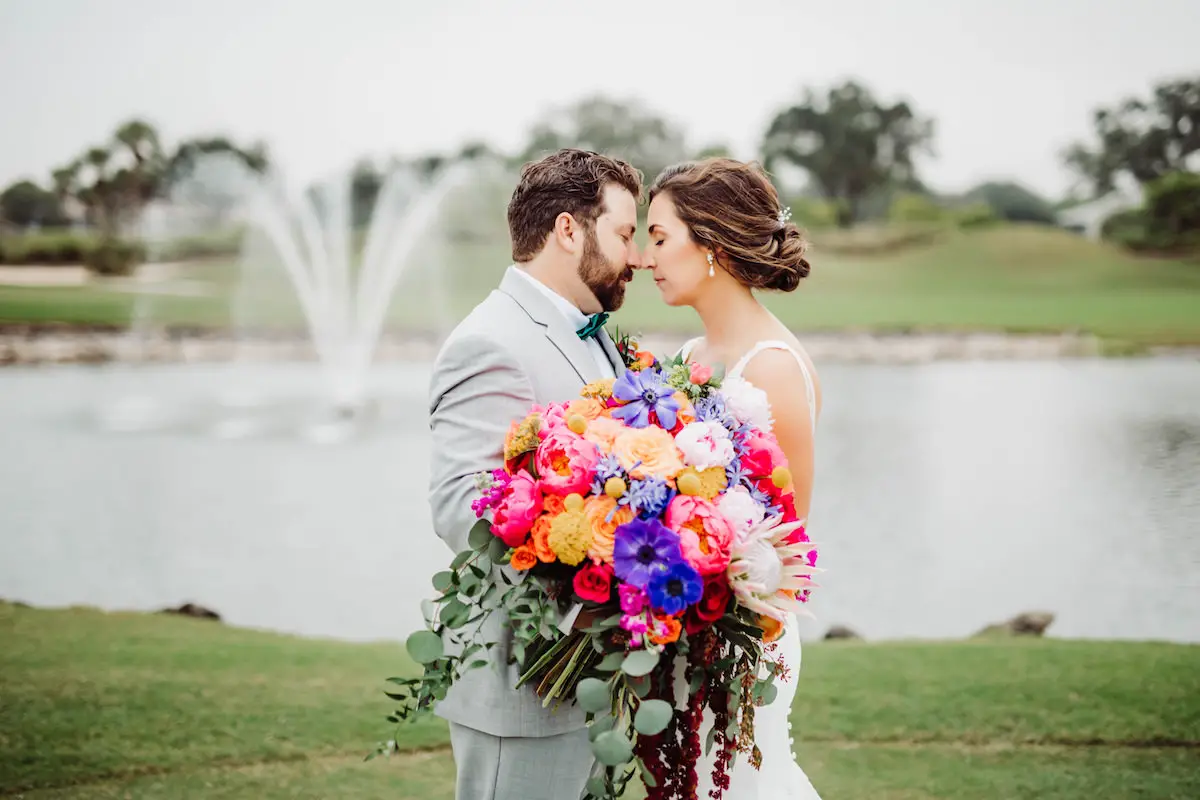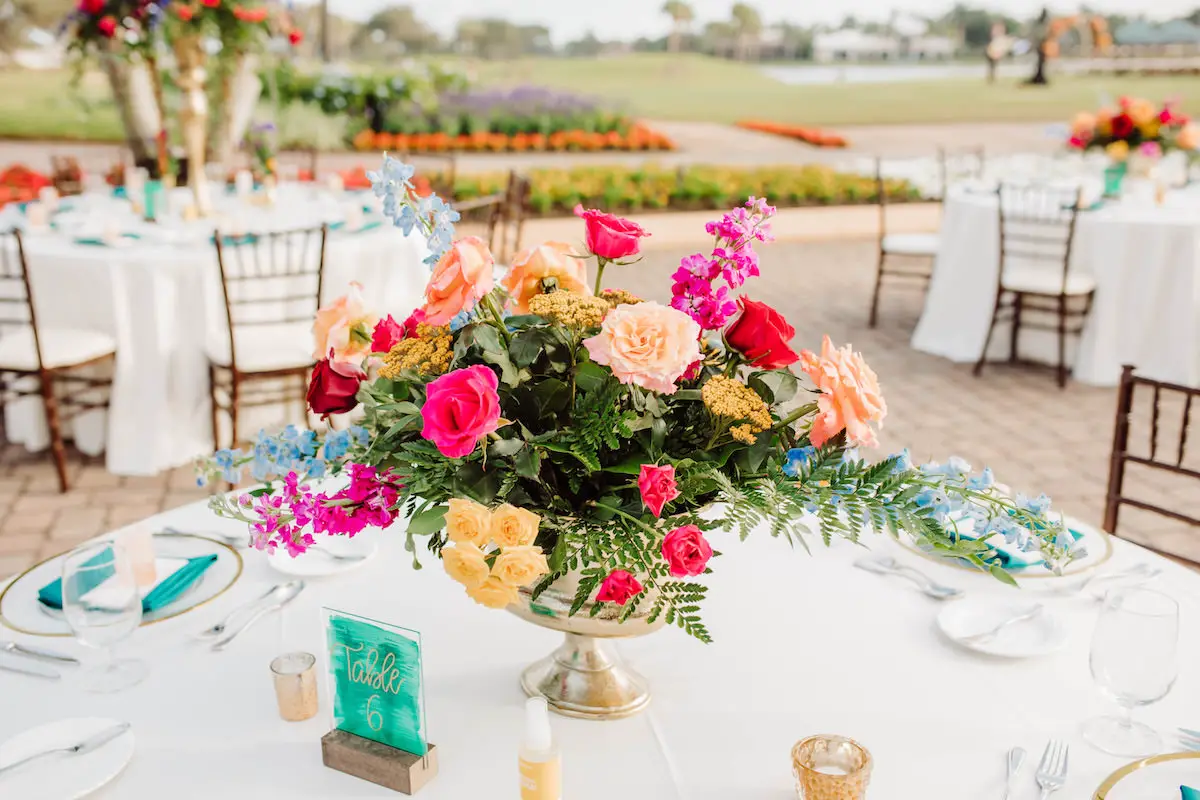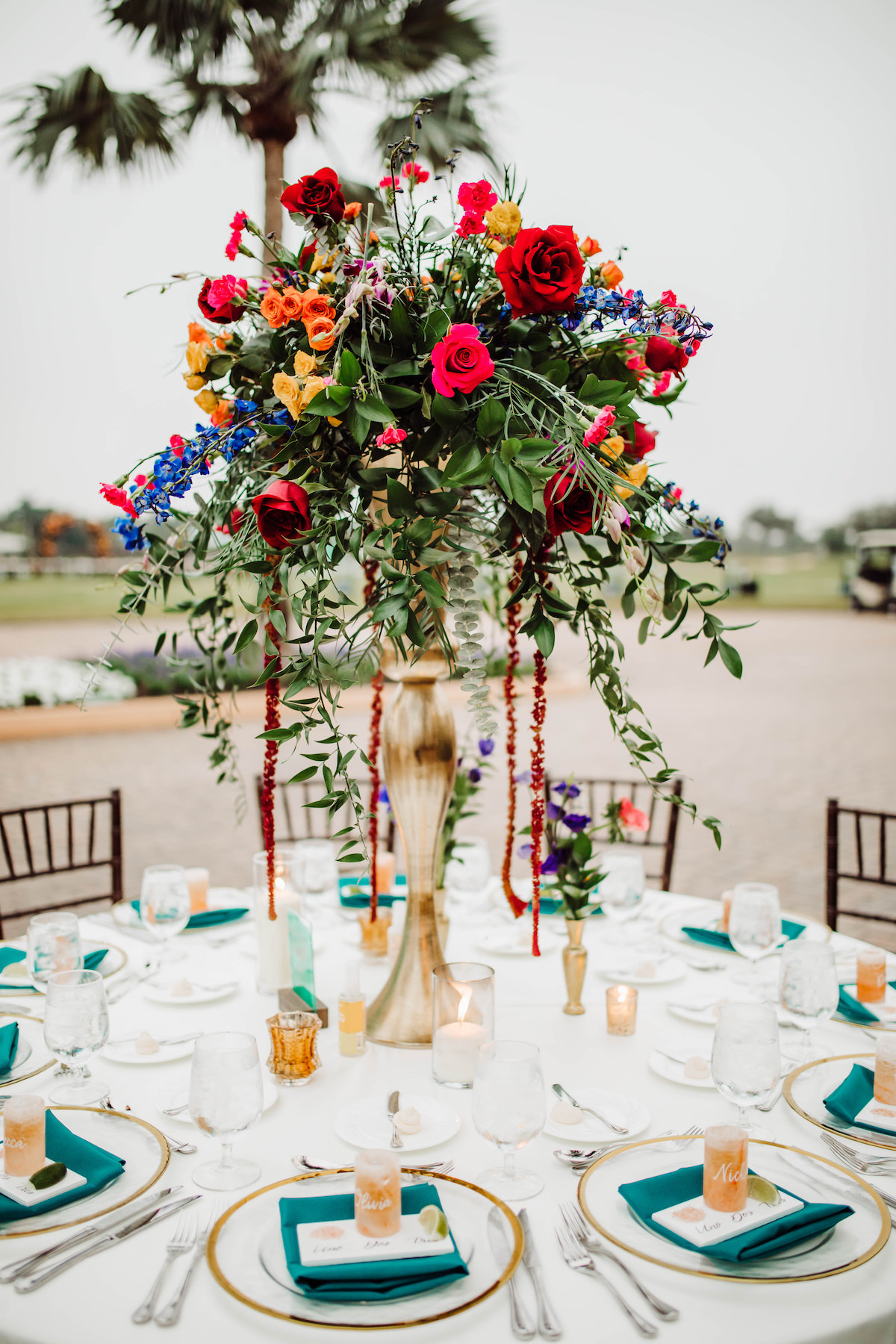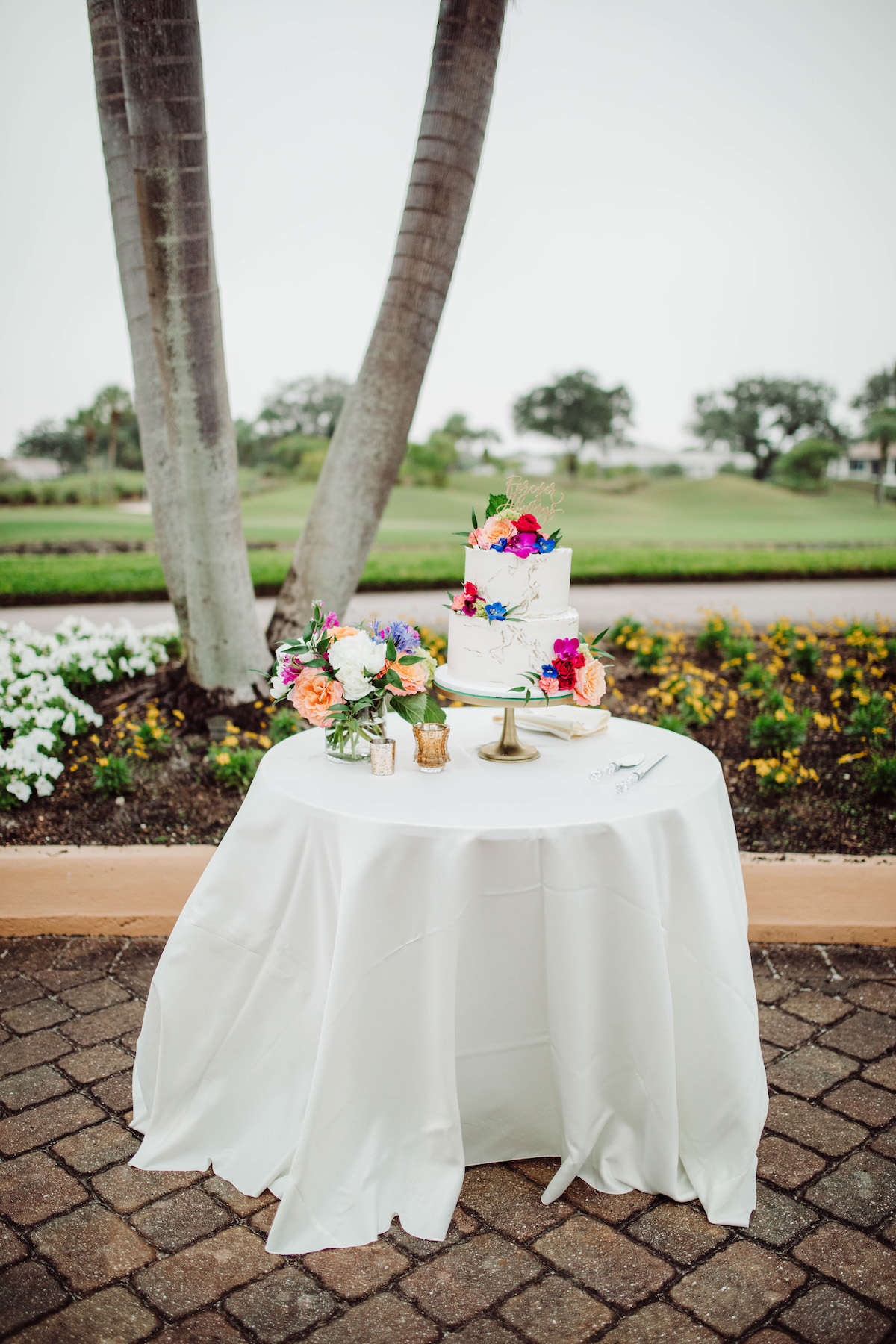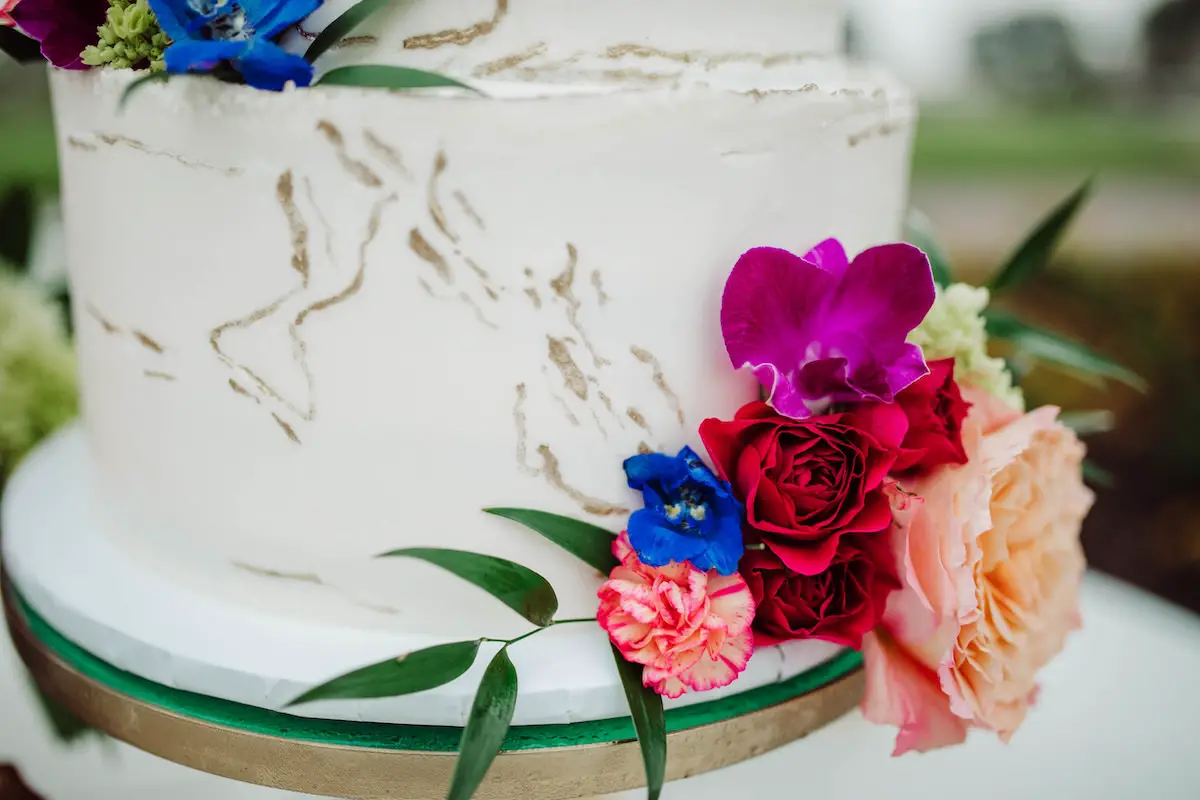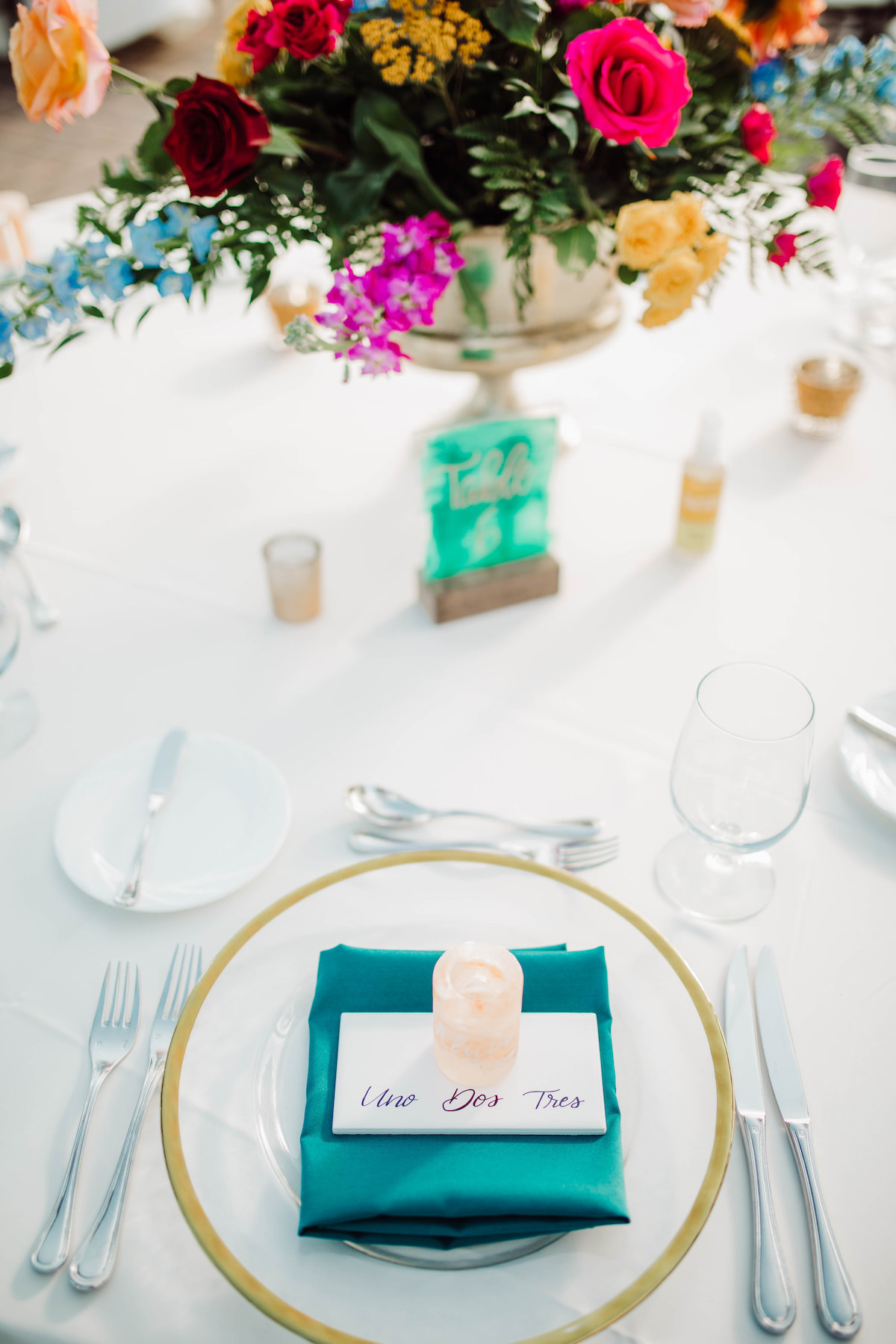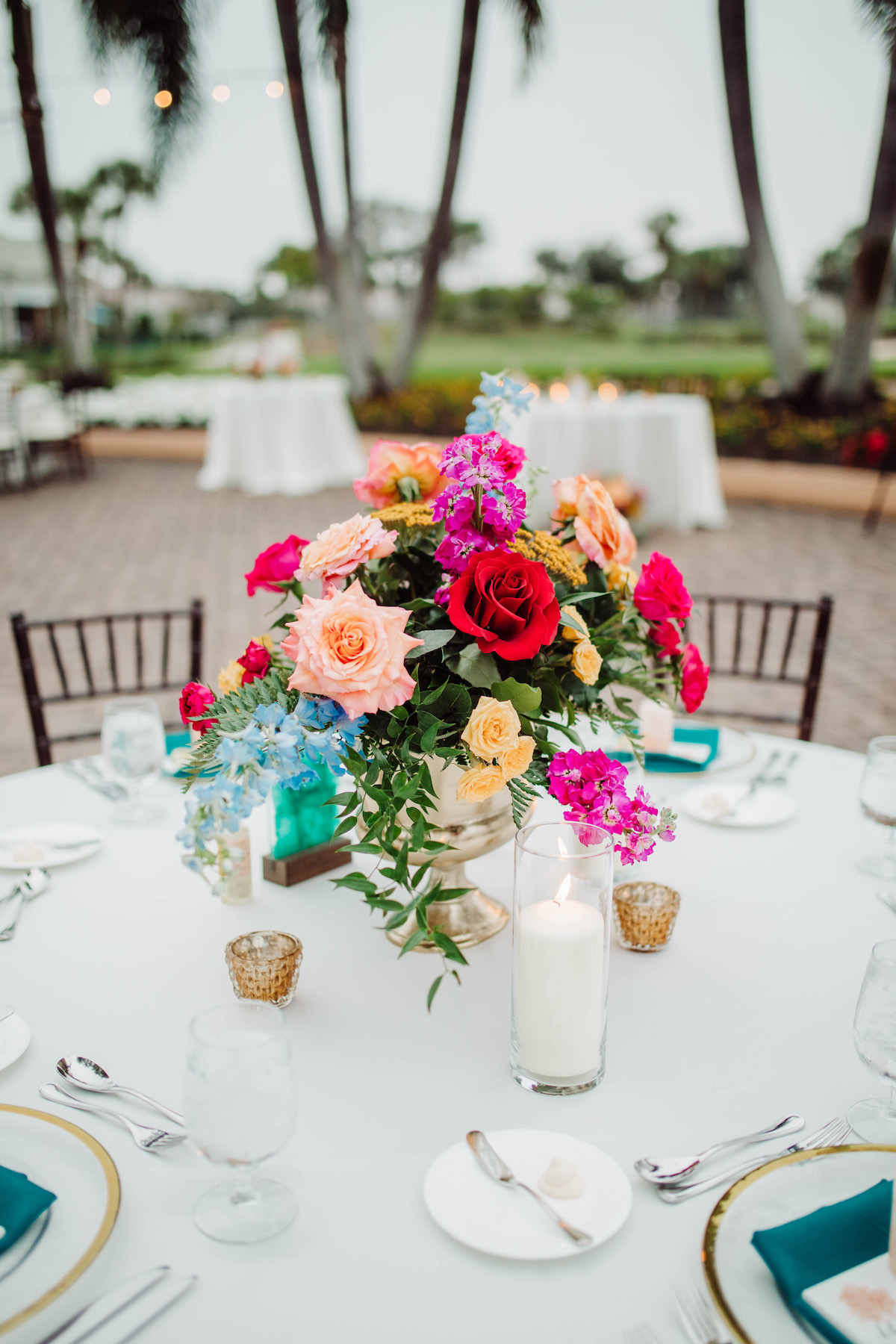 About This Colorful Wedding Day…
The talented bride and planner, Rachel Dew had a magical vision for her wedding day, and although there was a last minute change of plans and a few bumps on the road, everything looked just perfect:
What inspiration brought the theme or décor together? 
Due to being at over 100 weddings a year and owning a planning, rental and wedding floral company we decided we wanted to make it our mission to not use any white flowers. We wanted color and lots of it! We wanted to do all our own planning, rentals and florals and wanted to bring vendors together that new us from the very start. Using all local friends we had the wedding of our dreams. 
Tell us a bit about the event in your own words.
What a roller coaster of fun! We have been together for 8 years on our wedding day. We didn't want to change our day since we waited over 2 years to get there and purposely waited to be on our anniversary since it finally fell on a Saturday. Being in the industry we had to plan way ahead to ensure all our friends could be part of our big day! Waiting so long had its flaws such as loosing my grandma/ best friend only a few months prior as well as well entering a global pandemic! We never saw it coming and oh were there more bumps along the way! Our original venue which is where we meant and started the adventure had a few staff members with COVID with the uncertain if it would get worse it left us picking up our entire wedding and changing venues in less then 1 week before the big day. Family and friends traveled in and yes we went from 135 to 60 in that week we wouldn't have had it any other way! Sunshine, family and close friends, beautiful florals as well as great music and amazing food the wedding went off without a hitch! 
Any unique or interesting elements you want to point out?
Each guest had a tequila shot waiting for them as they entered reception and we kicked off the reception with a quick toast and a shot to get the party started!  We did all our own rentals, planning and florals with our companies and amazing staff.
Featured Vendors
Wedding Pros Who Made It Happened