Pro Writers Who Create The Most Clever Wedding Hashtags for Couples Like You
Who hasn't gone to a wedding and taken photos with the couple, their family, and friends, and posted Instagram stories of them tearing up the dance floor? Social media is such a big part of weddings nowadays, and of course, that means that as a couple, you need a wedding hashtag that your guests can use to document all of the best moments of your big day! Enter Wedding Hashers, a company that creates custom wedding hashtags that make every wedding unforgettable.
Why Do You Need an Awesome Wedding Hashtag?
So why exactly do you need a wedding hashtag? Think of your custom hashtag as a place where all of your best memories will live on social media forever! While you may be too busy on your wedding day to snap a pic or two with your phone, your guests will be able to upload their photos and videos with your custom Wedding Hashers hashtag so that you can look back and remember what a wonderful time you had.
With that being said, there are so many ways to use your wedding hashtag, and they don't only involve your big day! You can start using your hashtag when you get engaged and use it to document everything from your engagement photos to your bachelorette or bachelor party, bridal shower, rehearsal dinner, and more. Just make sure you have a way to let guests know to use your hashtags as well. A popular idea is to have a sign letting your guests know to share photos and videos using your custom hashtag. You can include it on your invitations or ceremony program as well.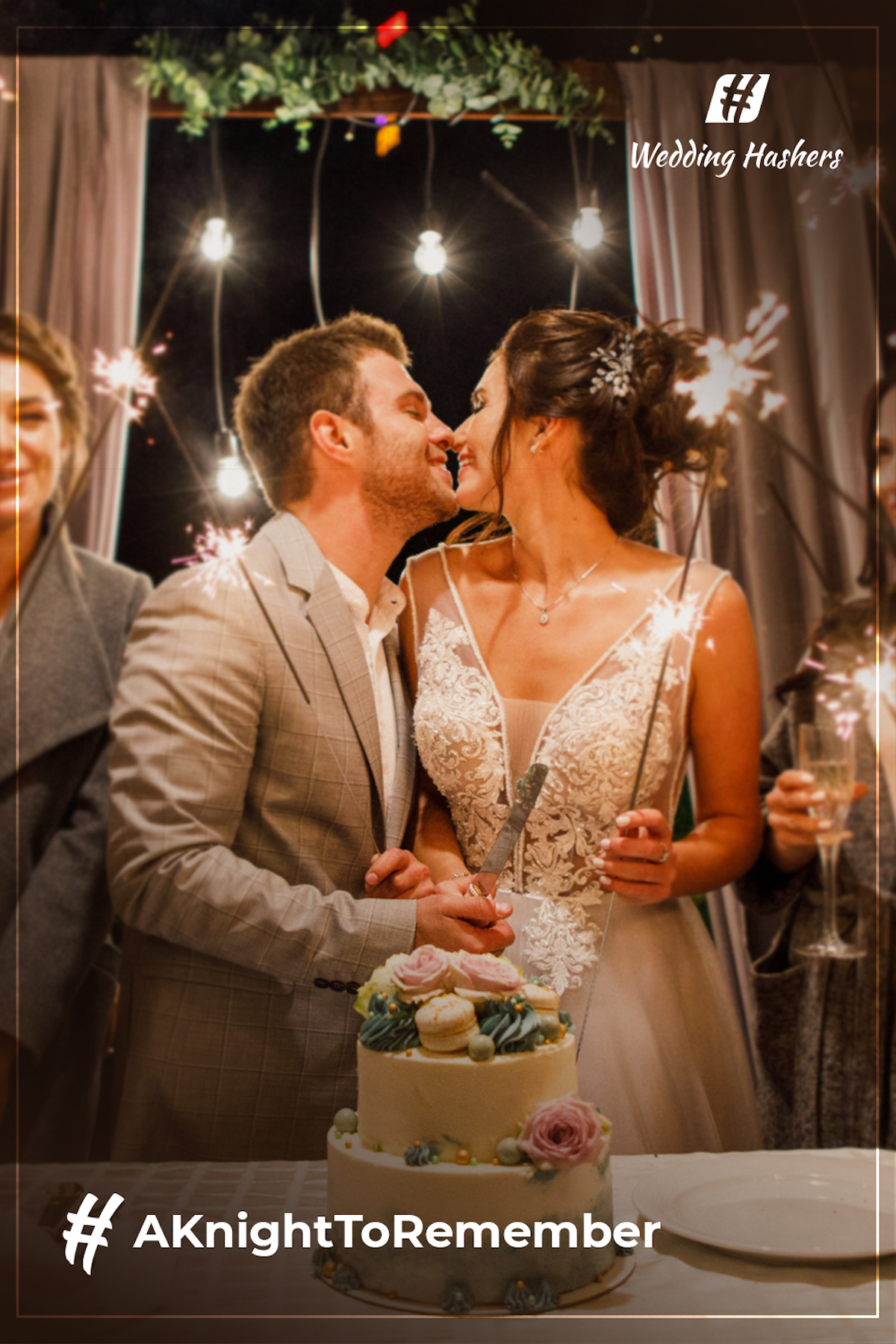 What is Wedding Hashers
So how exactly do you go about creating your very own wedding hashtag, and what exactly is Wedding Hashers? Wedding Hashers has a team of professional writers who have experience providing hashtags to hundreds of thousands of couples! They take the time to get to know you, asking questions about how you met, where the wedding is, things you like, and more. This allows Wedding Hashers to create a hashtag that is tailored specifically to you as a couple, unlike those automated algorithms, which can often leave you with generic hashtags that lack meaning for you and your partner. After all, technology can't replace human creativity and years of experience!
The team at Wedding Hashers is truly so grateful for having the opportunity to have an impact on one of the most major moments in a couple's life. Just as it's important to research and select your venue, photographer, and other vendors when planning your big day, choosing Wedding Hashers is a step towards choosing something that will last even after you say "I do." The team at Wedding Hashers is truly excited to celebrate this milestone with you and be a part of this beautiful moment in your life, and with that, they will deliver the best hashtags possible to make your day unforgettable!
To get a head start on choosing your wedding hashtag and to learn more about the process, check out some of the best wedding hashtags, and then find your get your wedding hashtag today with Wedding Hashers!
This post was sponsored by Wedding Hashers. All opinions are our own. Thanks for supporting our sponsors!