Modern Meets Classic for an Elegant Ballroom Affair
The beautiful intimate wedding of Sheila and Michael Mensah in the classical Hyatt Regency, Baltimore, adorned with glamorous shades of blue and white décor, left us awestruck. The breathtaking picturesque city views, magnificent halls, and wonderful modern architectural design were the perfect embodiment of luxury winter weddings.
The classic intimate event was planned by Enchanted Events and Weddings, who skilfully turned the couple's dream aesthetics into reality. We were filled with wonder upon seeing the striking combination of pearl-white and cerulean blue of the interior design. The magnificence of the Regency Halls and the stunning views of Baltimore leveled up the glam factor. From the luxe décor to the heavenly flowers and aesthetics – everything radiated PERFECTION! Every moment of this intimate winter wedding deserved to be admired because it was truly that magical.
Sheila's all-white full-skirted ball gown wedding dress by Milla Nova, adorned with delicate lacy details and twinkling sparkles was the star of the whole event. The bride radiated princessy vibes and stole the show with her elegance, grace, and exquisite fashionable style. What a true princess indeed! The splendid venue, her flattering dress, lavish décor with a touch of indigo azure blue was the epitome of a winter fairytale wedding.
The spectacular views offered by the venue, the exchanging of the vows, the virtual presence of 350 guests from all over Europe and Ghana, the couple's first dance, and all the other special moments of the ceremony were captured by Tunji Studio Photography perfectly. The photographer made sure to commit these memories to digital film so that Sheila and Michael could cherish these beautiful #MeantToMensah (we love their hashtag) moments forever.
There is something so special about getting married to the love of your life in an intimate wedding surrounded by astounding city views, right? The beauty and charm are phenomenal! If you loved Sheila and Michael's #MeantToMensah moments, head over to the FULL GALLERY right now!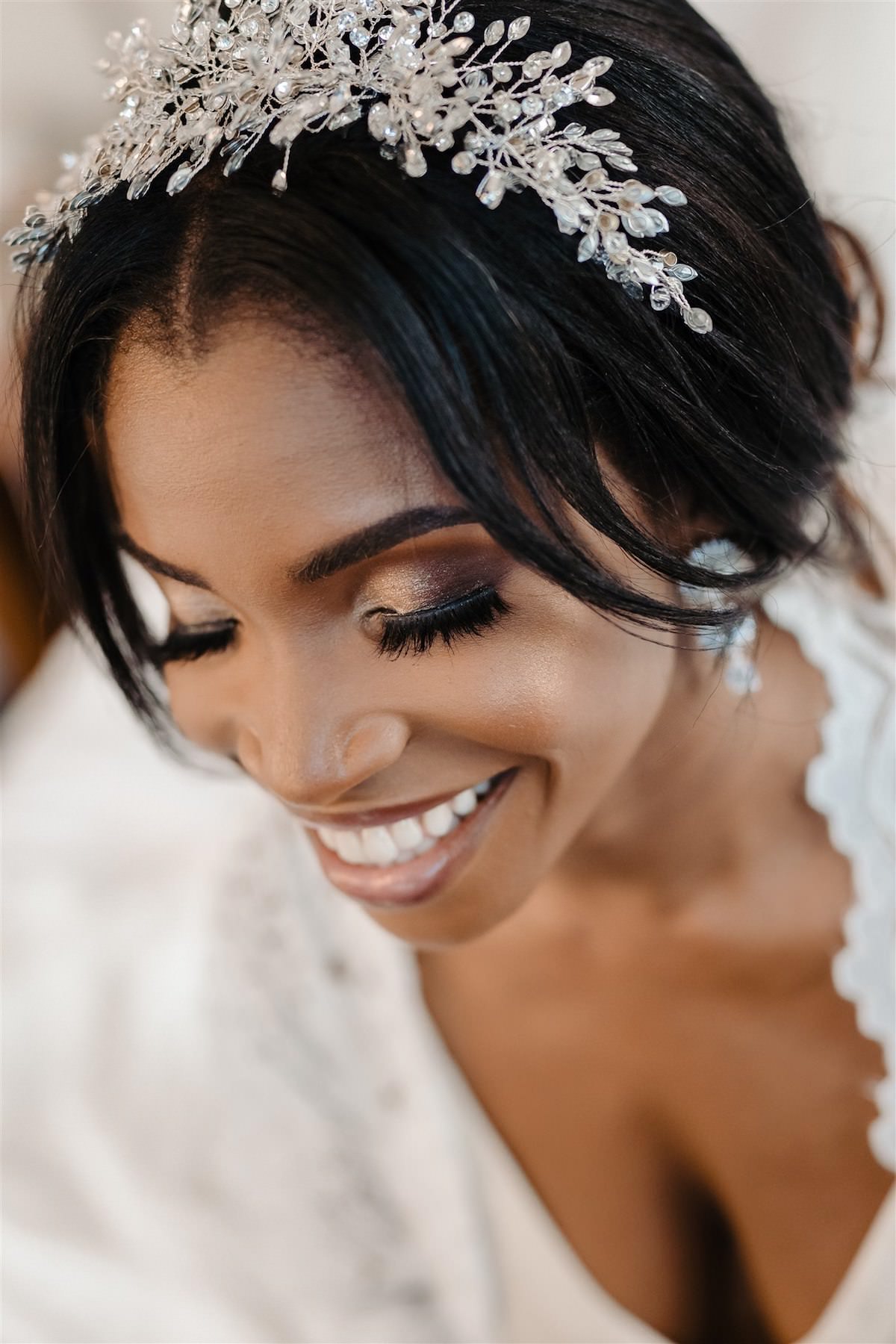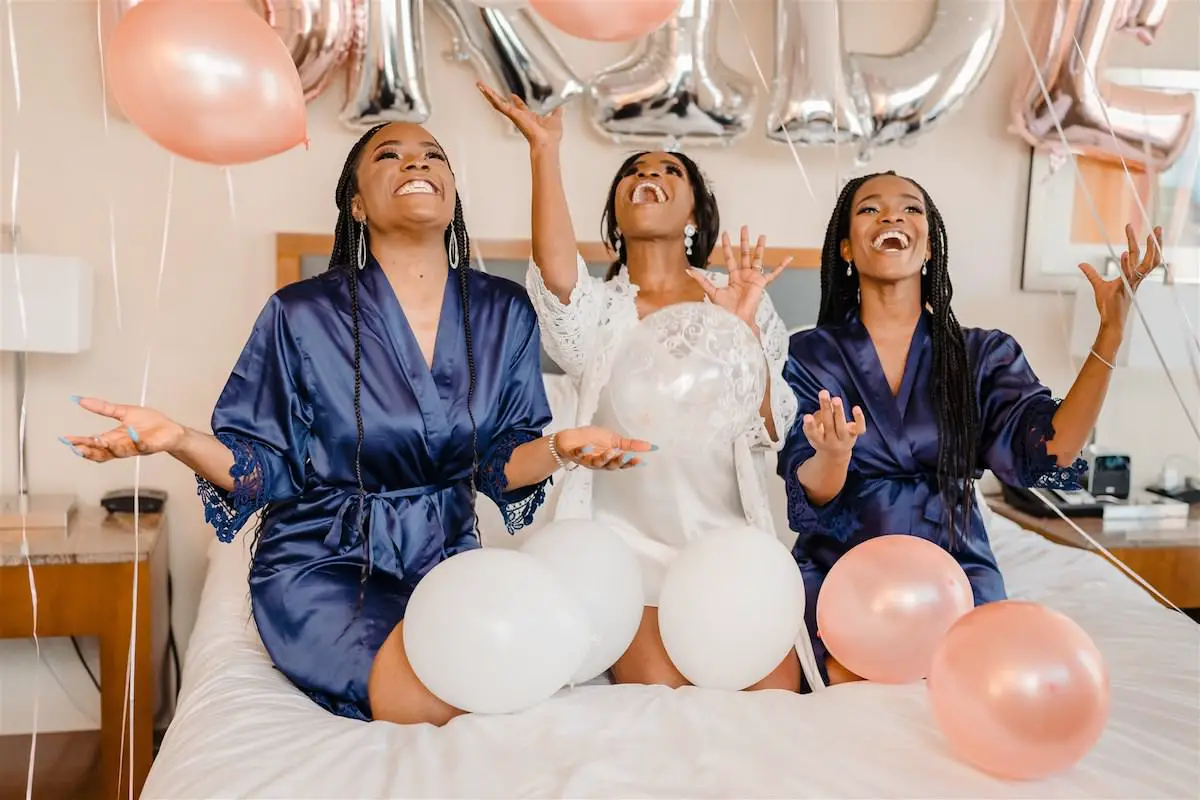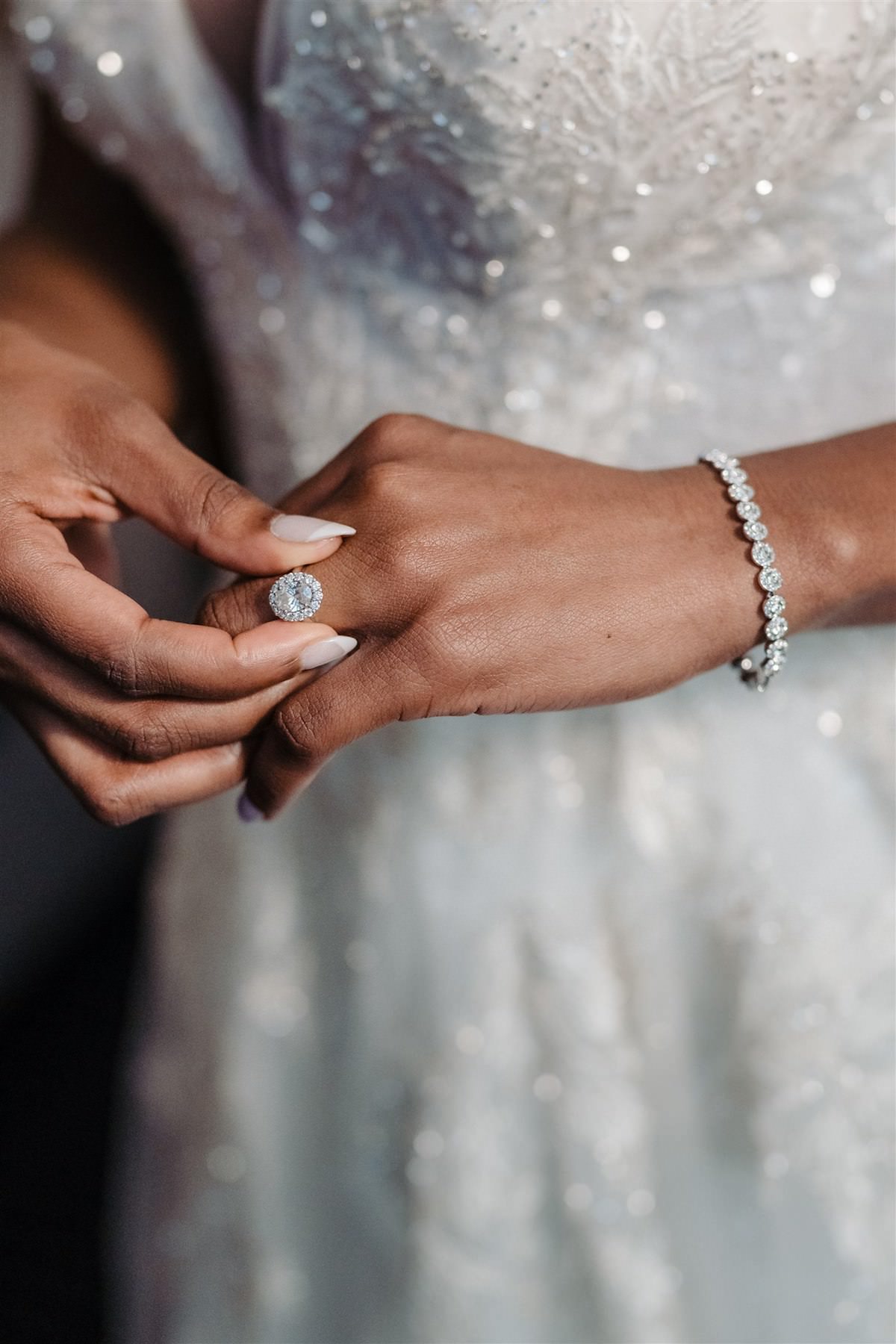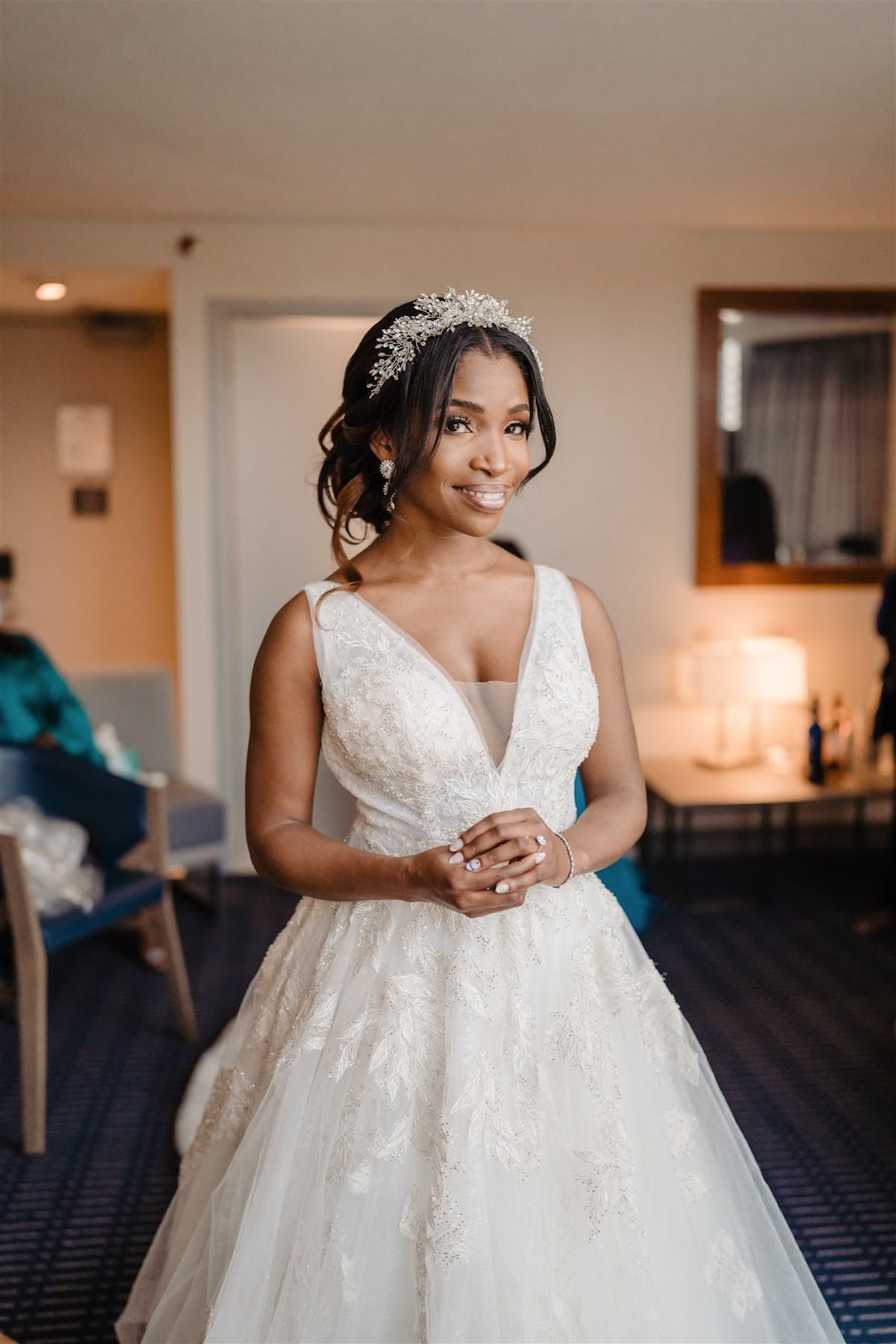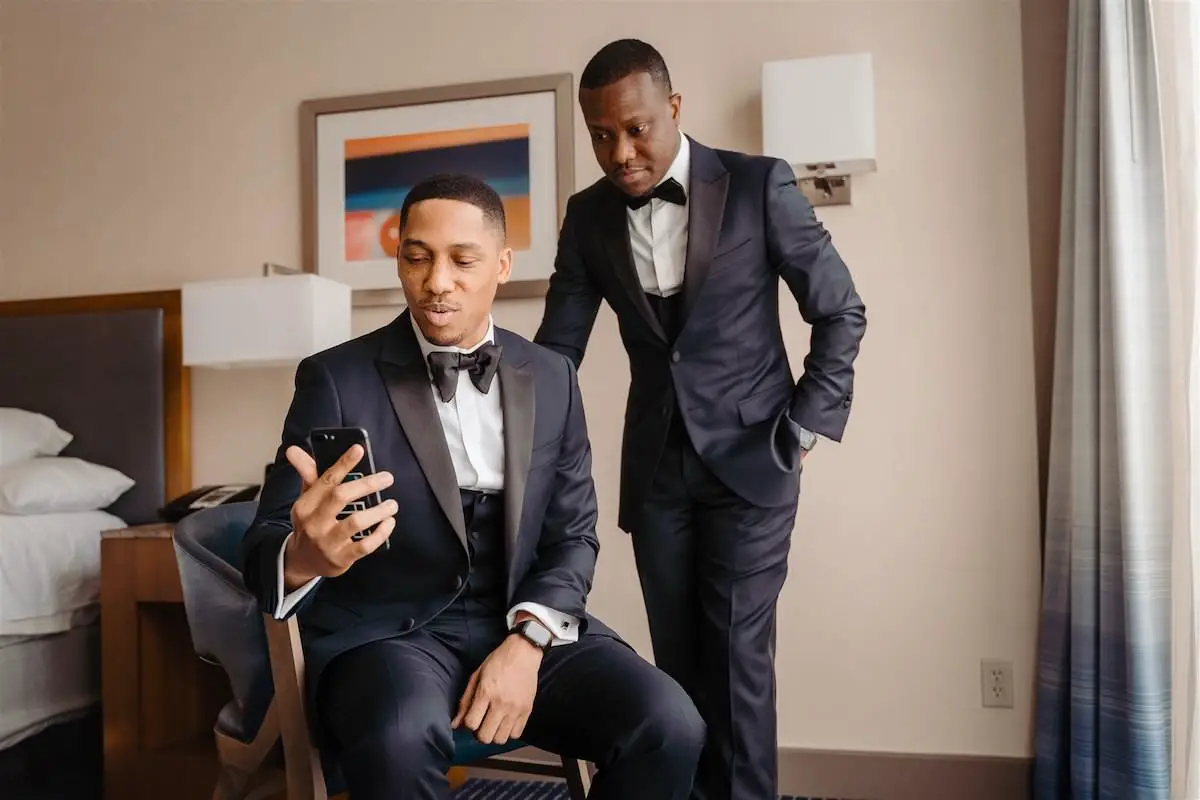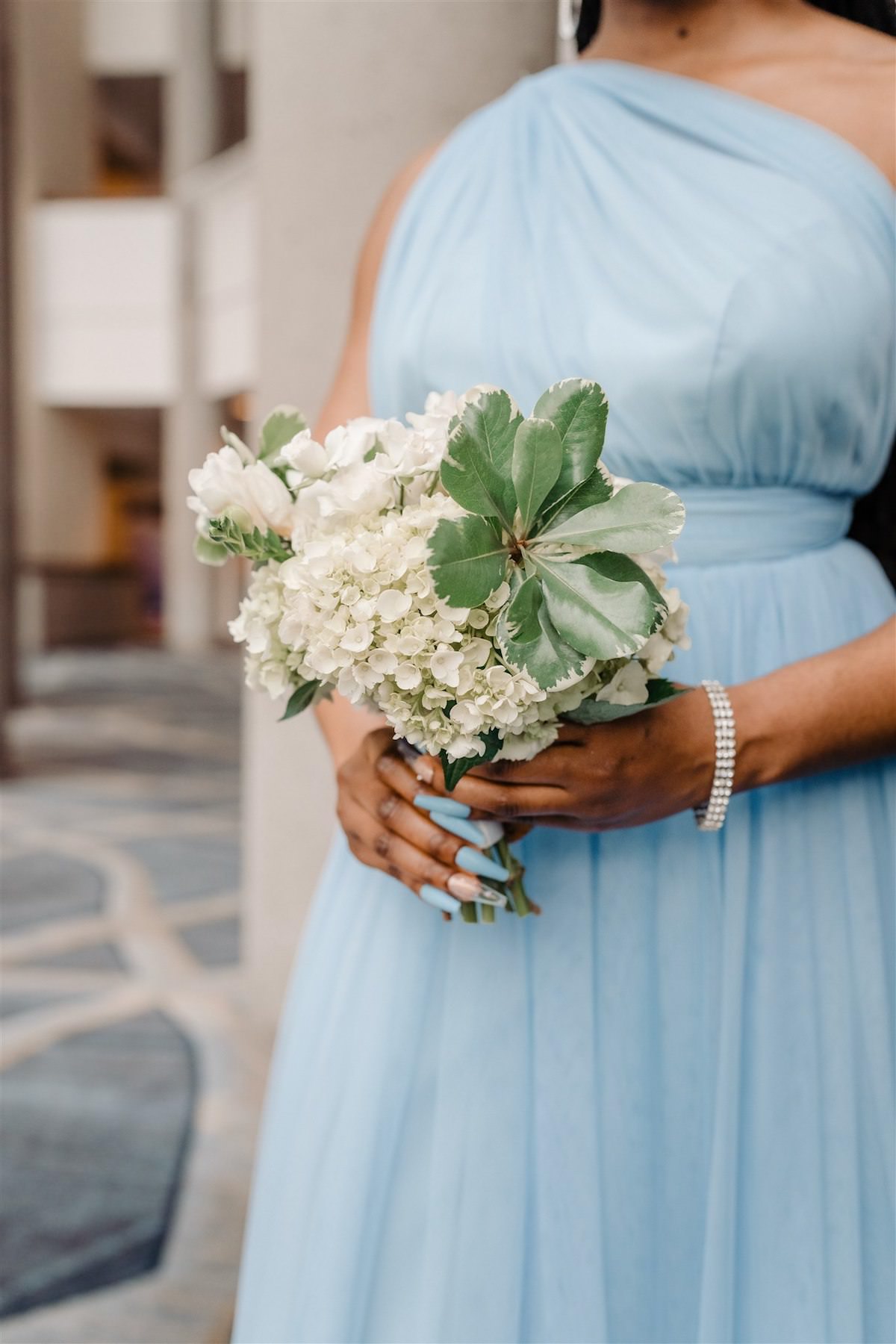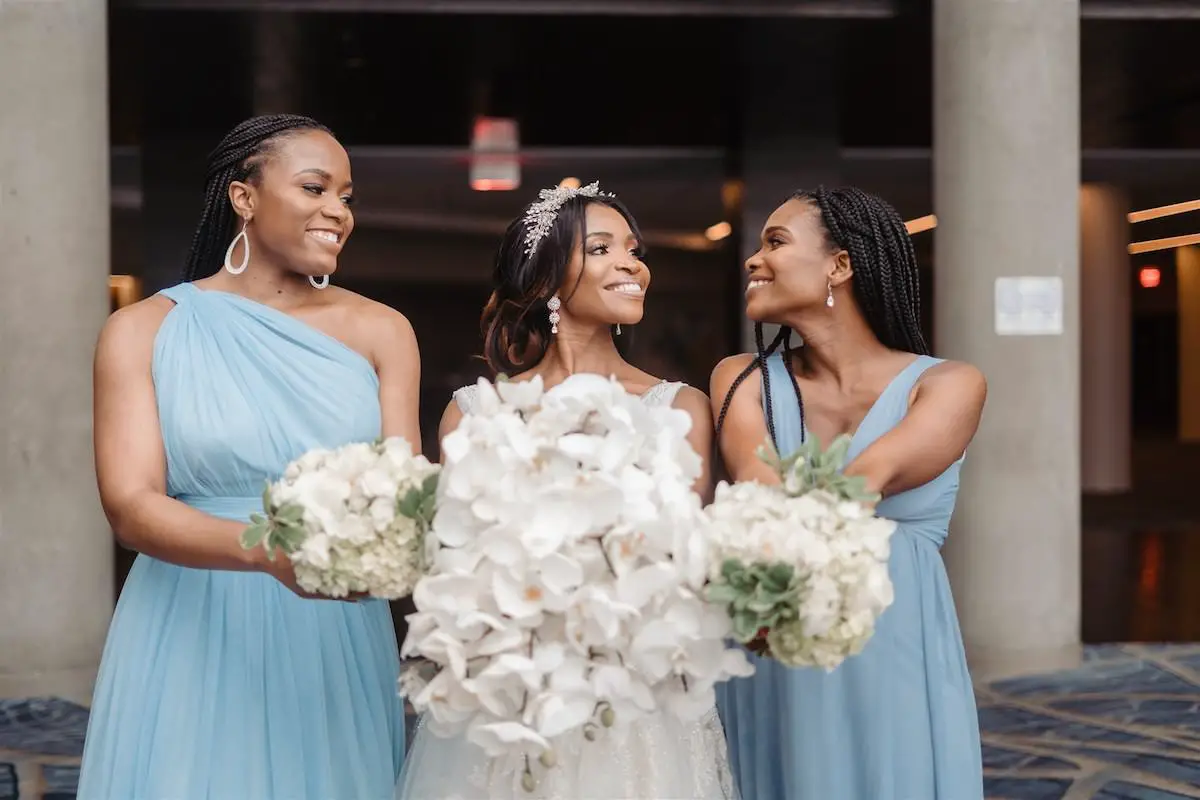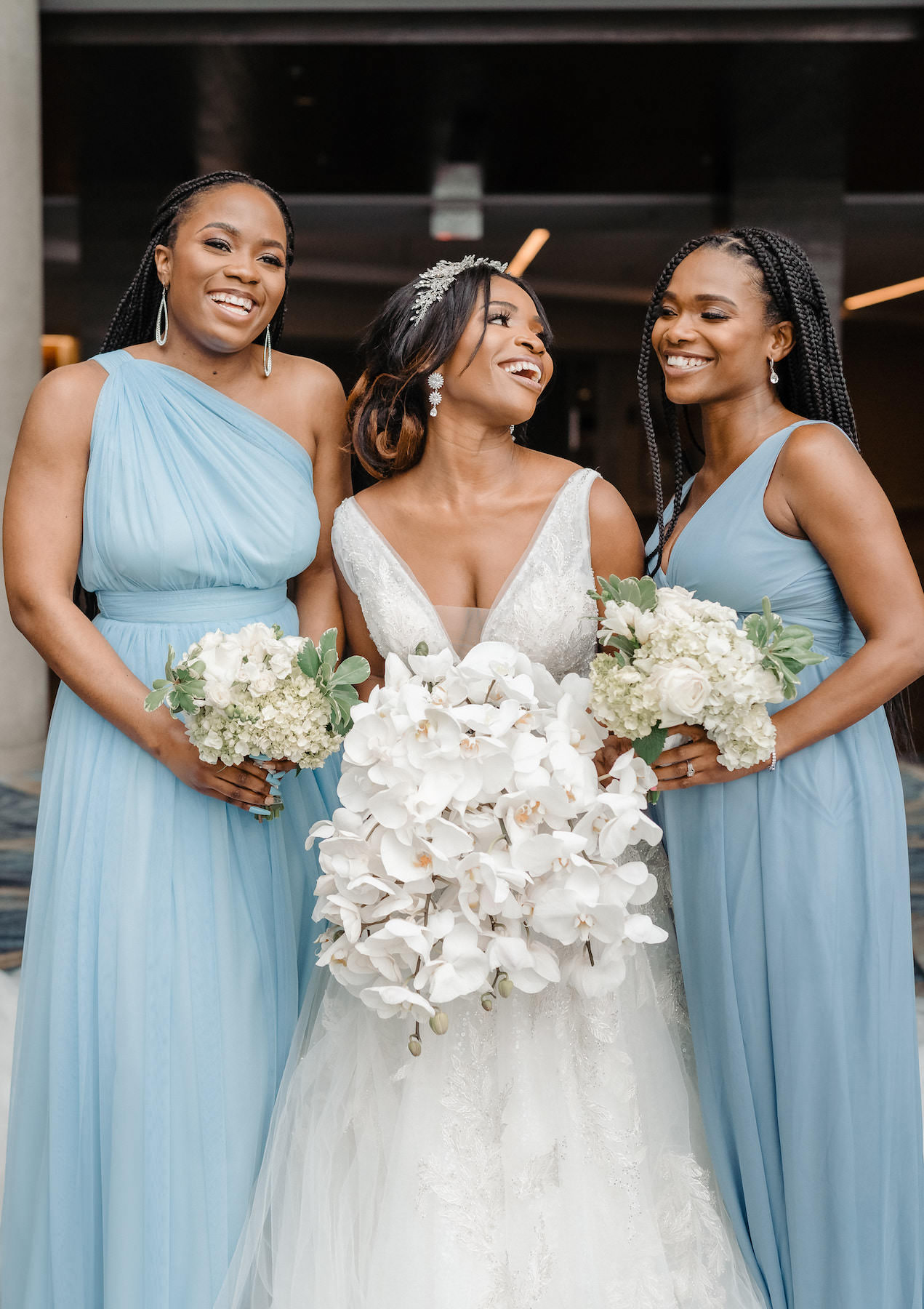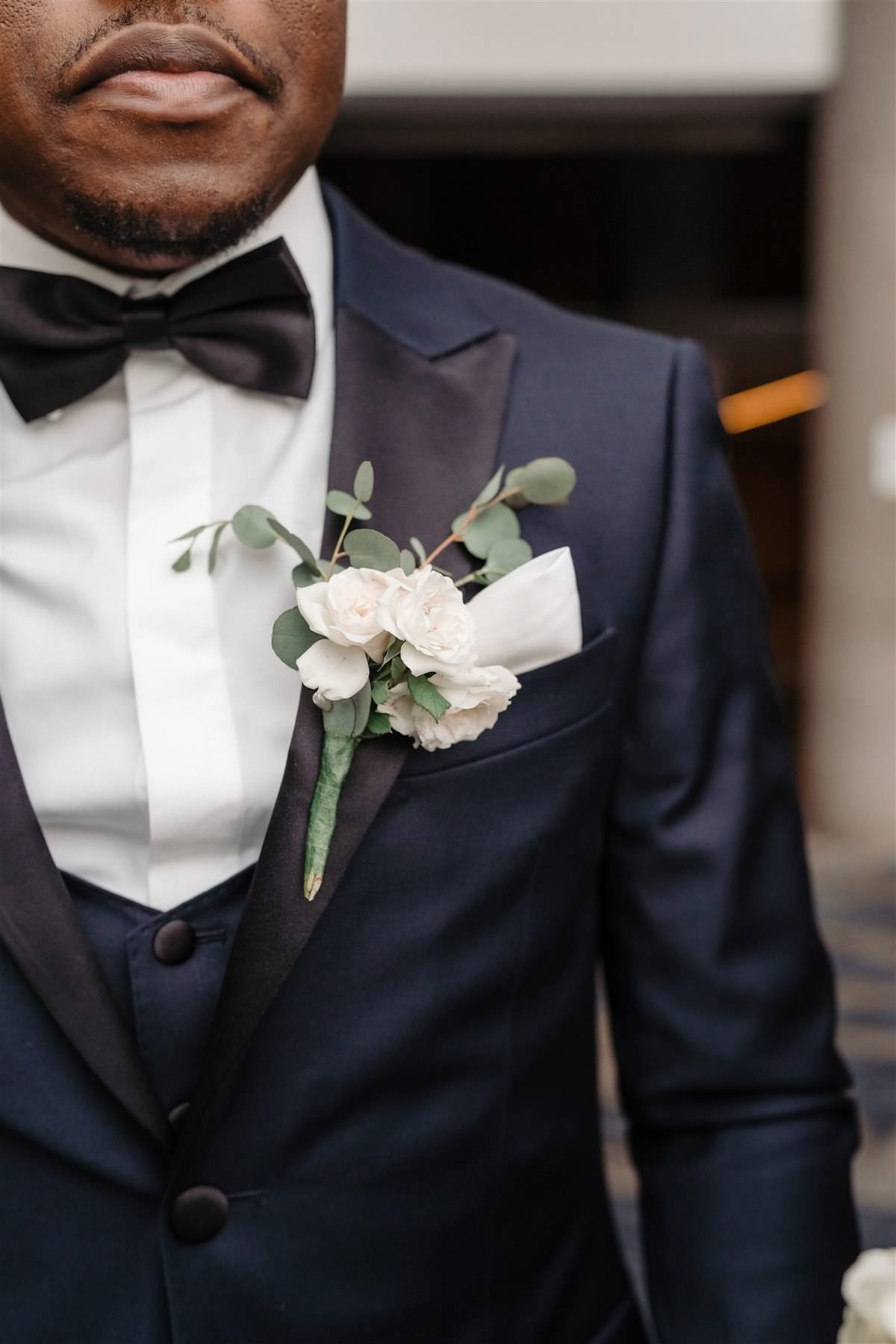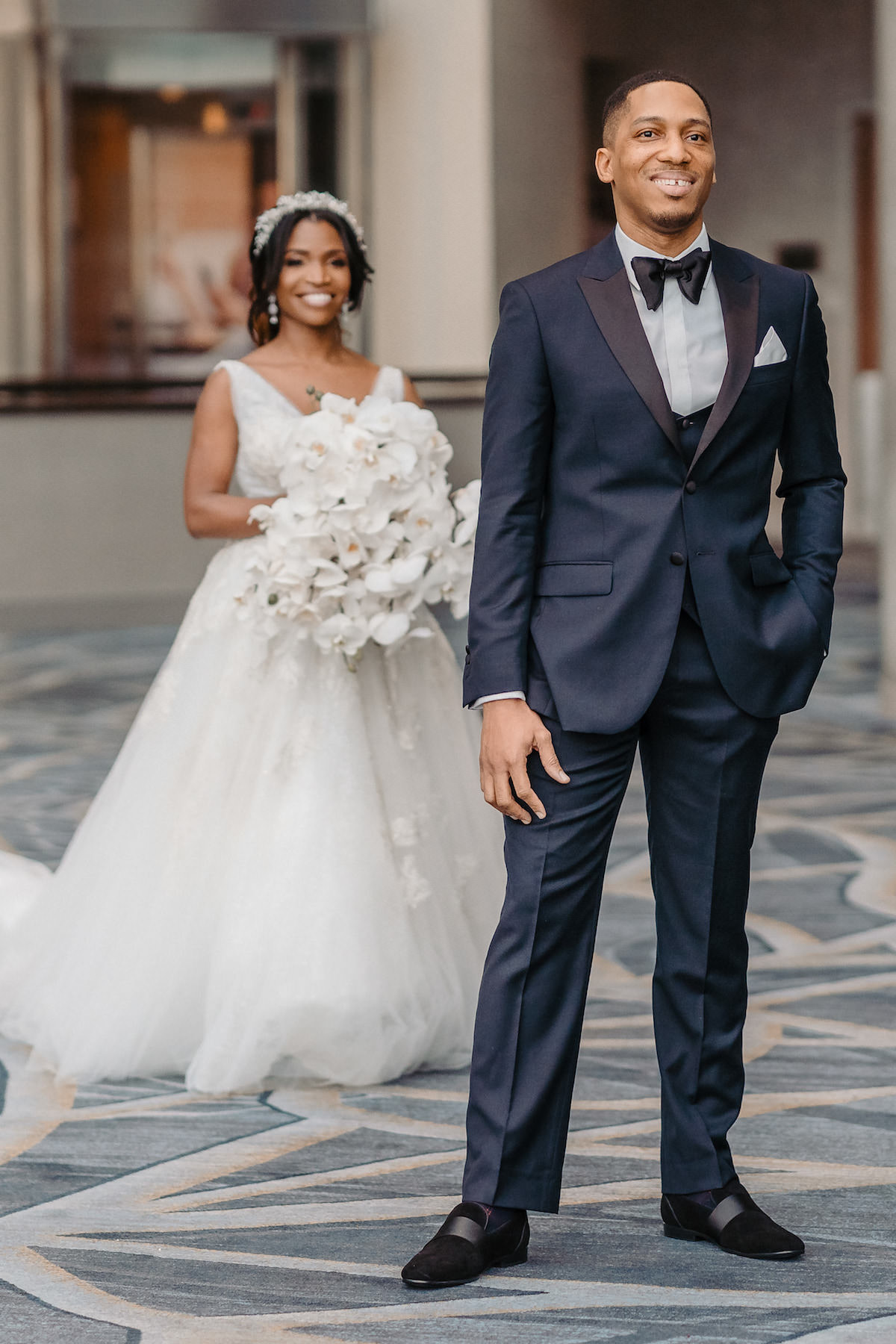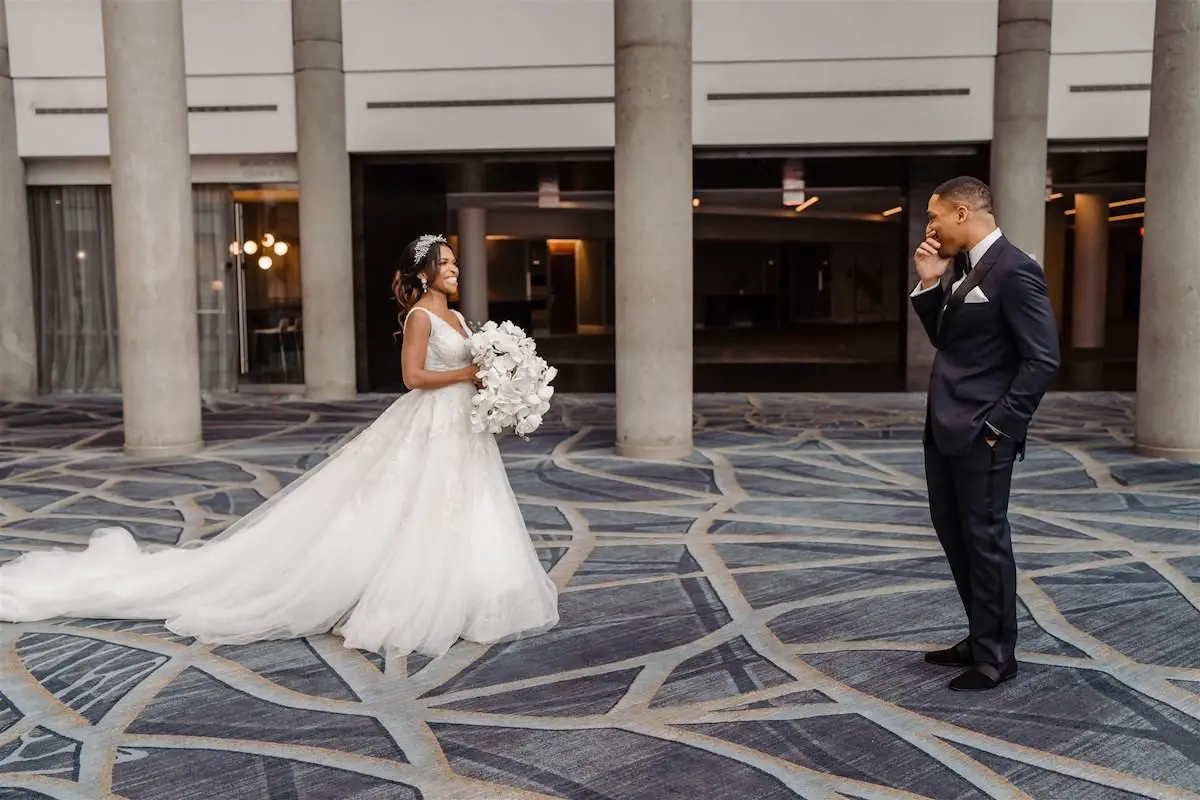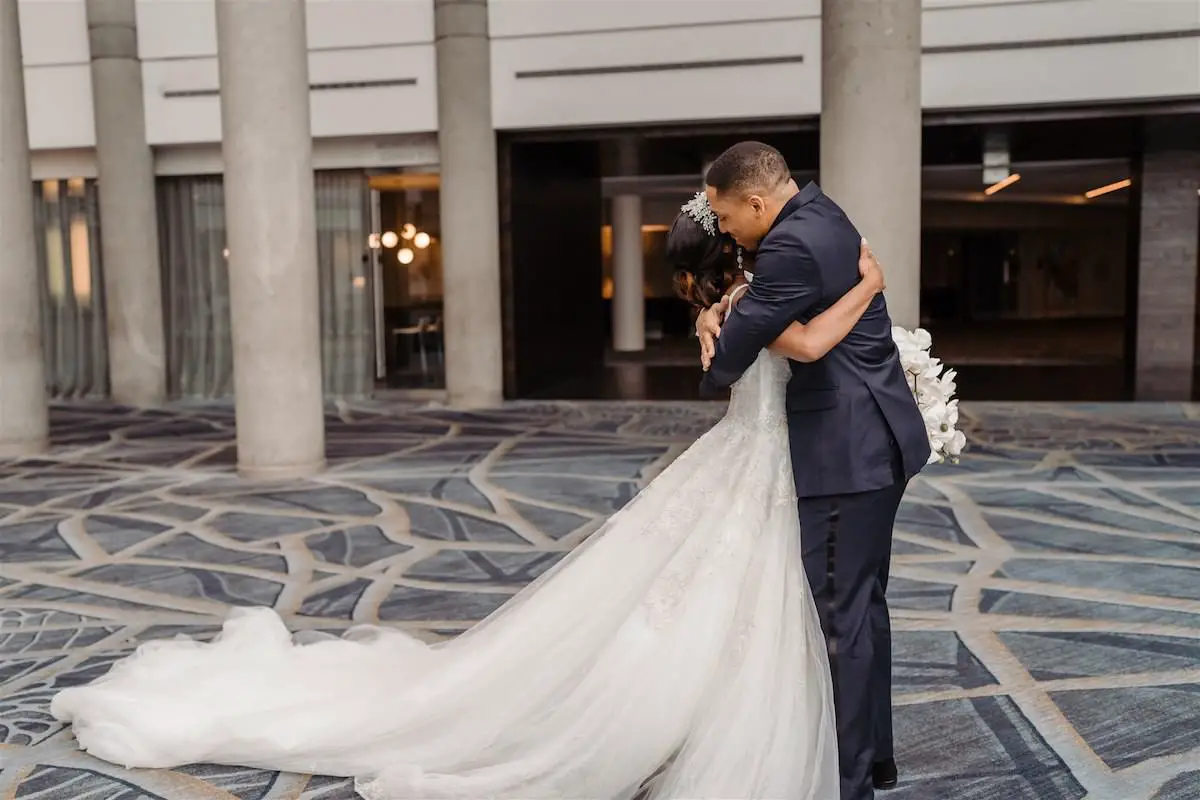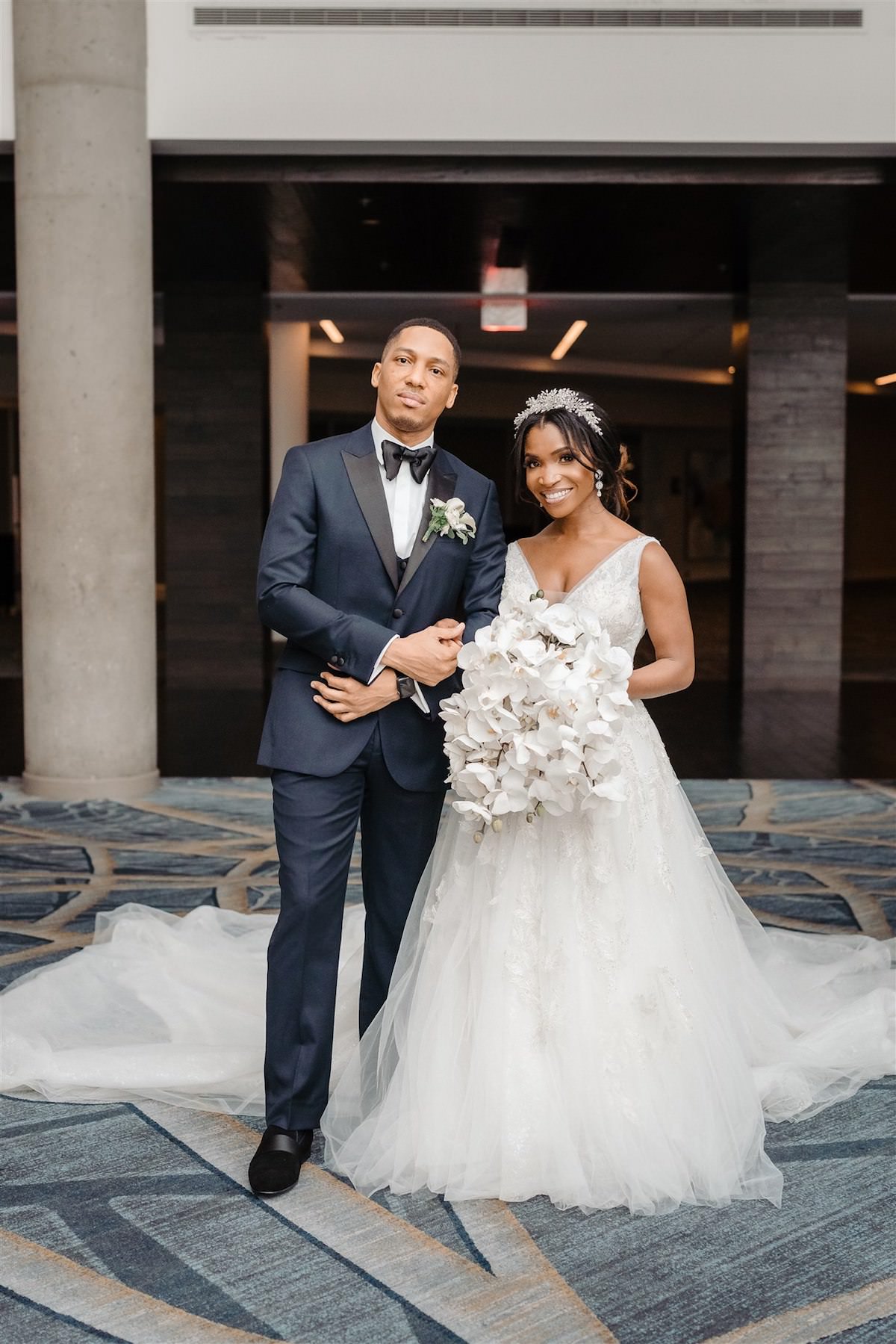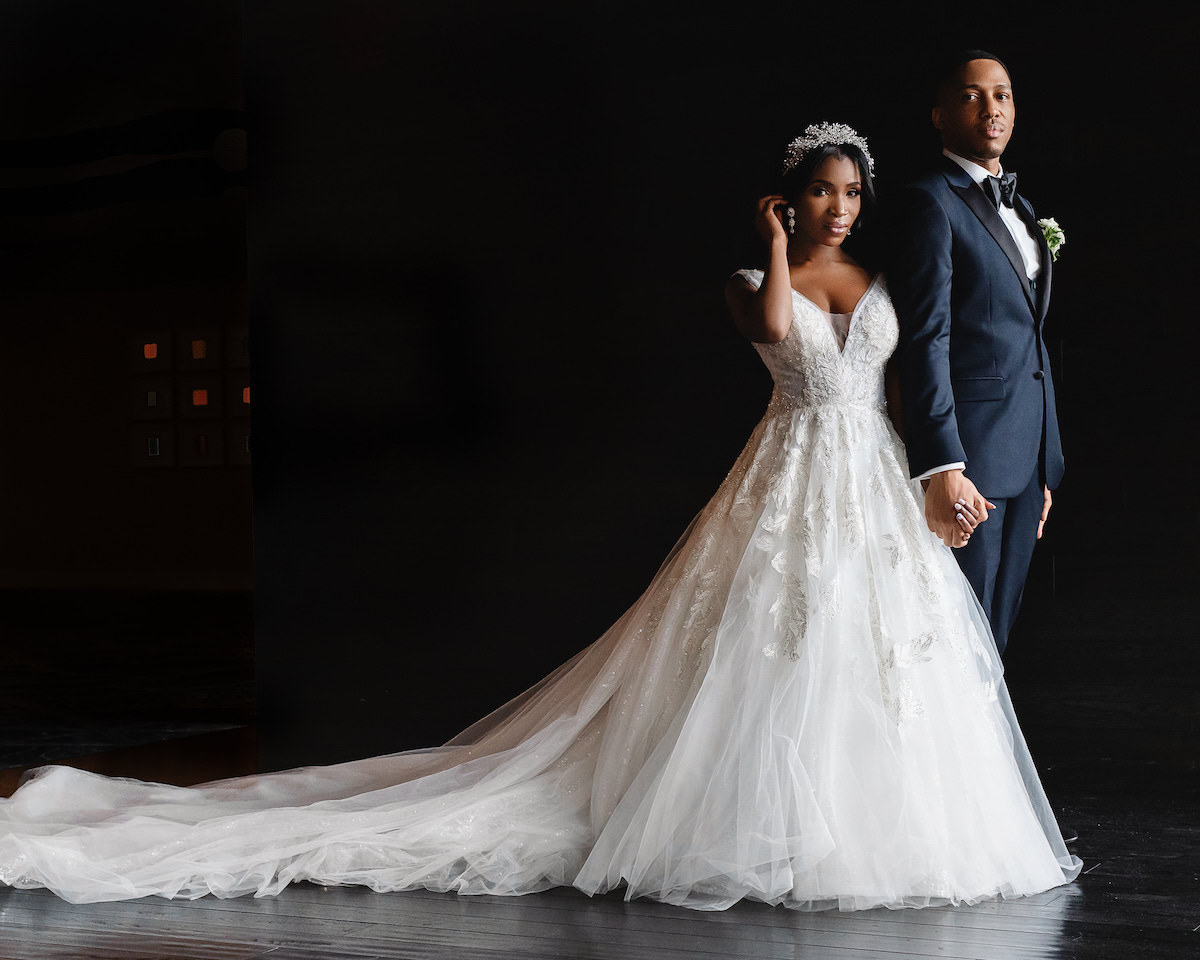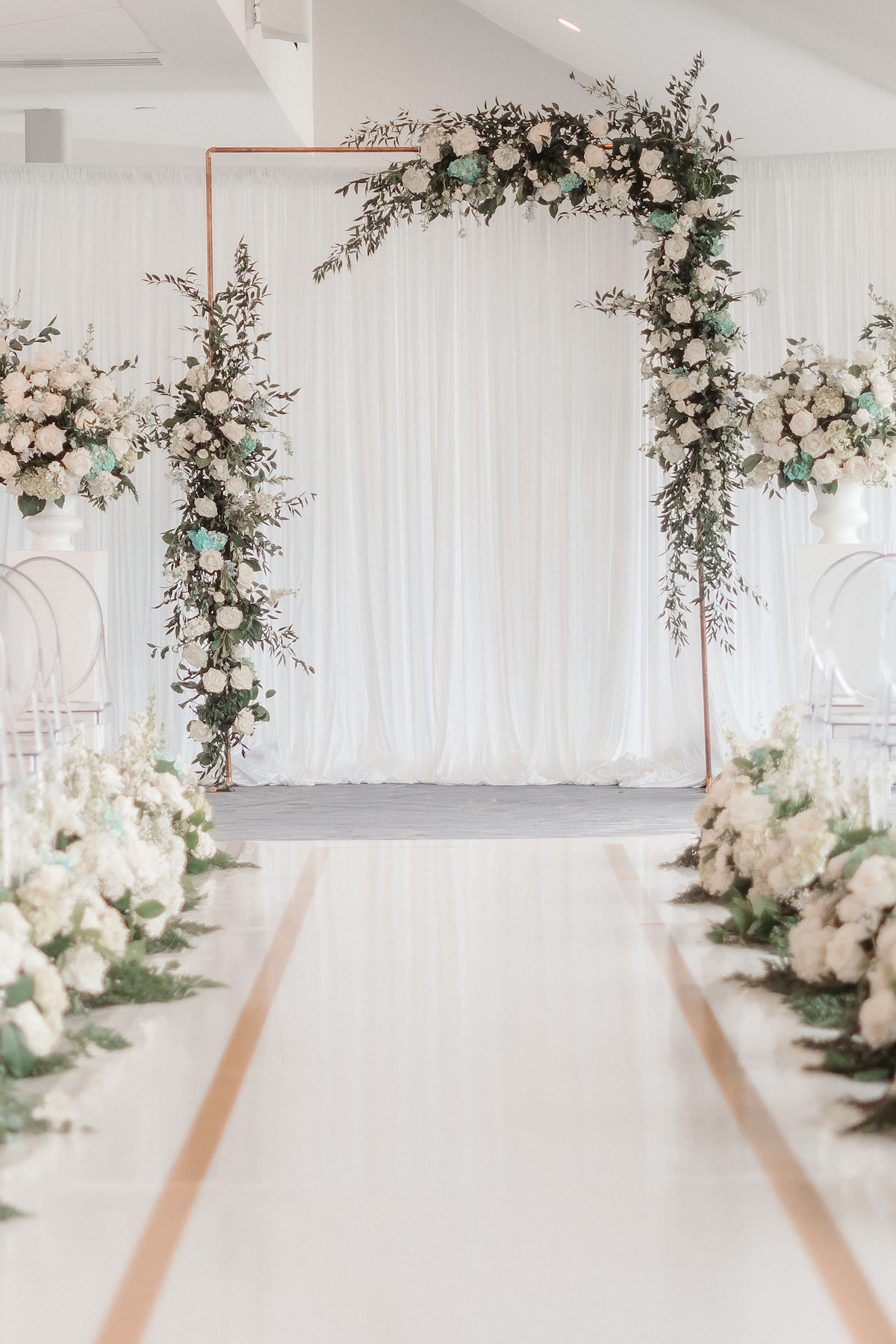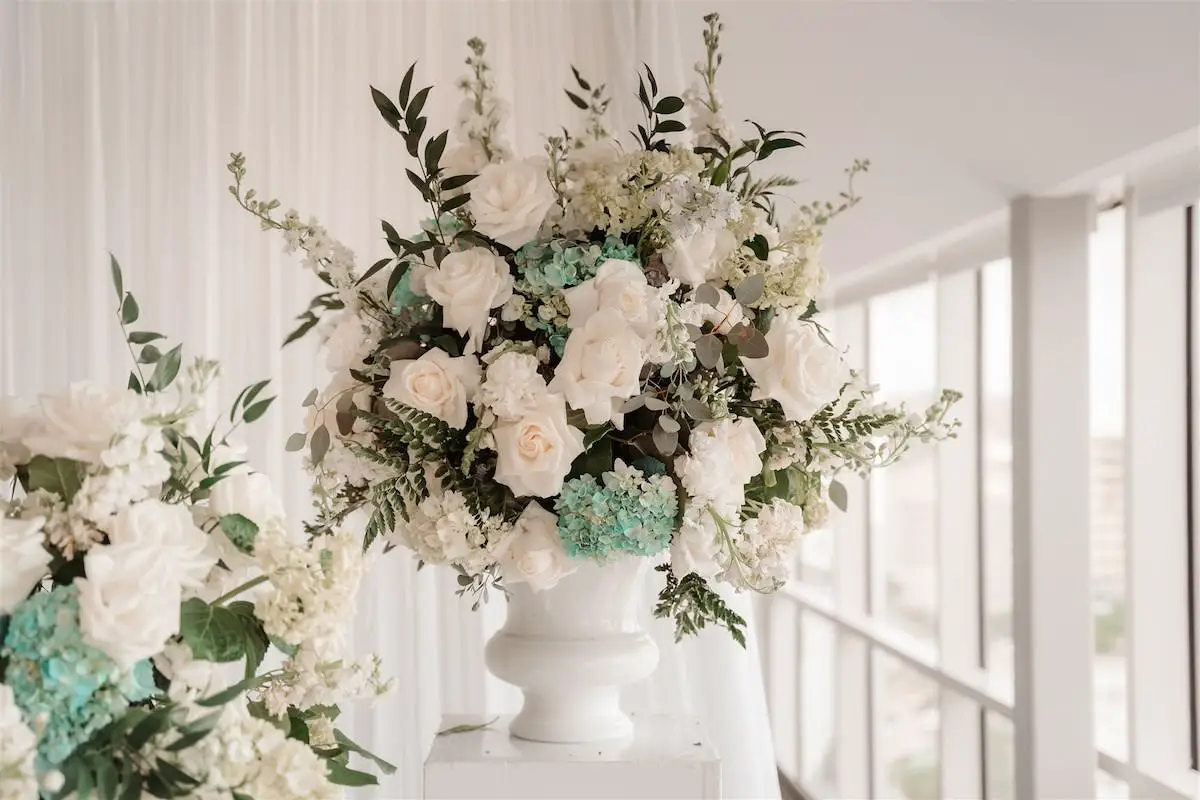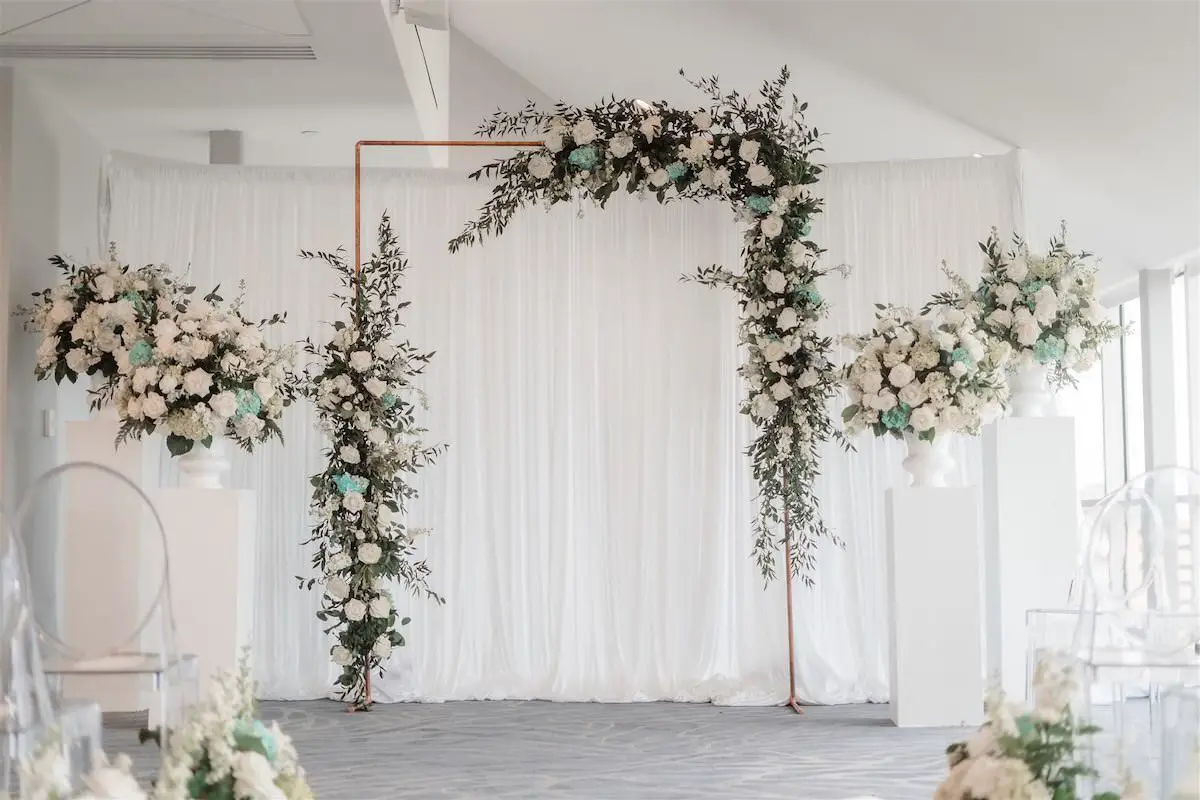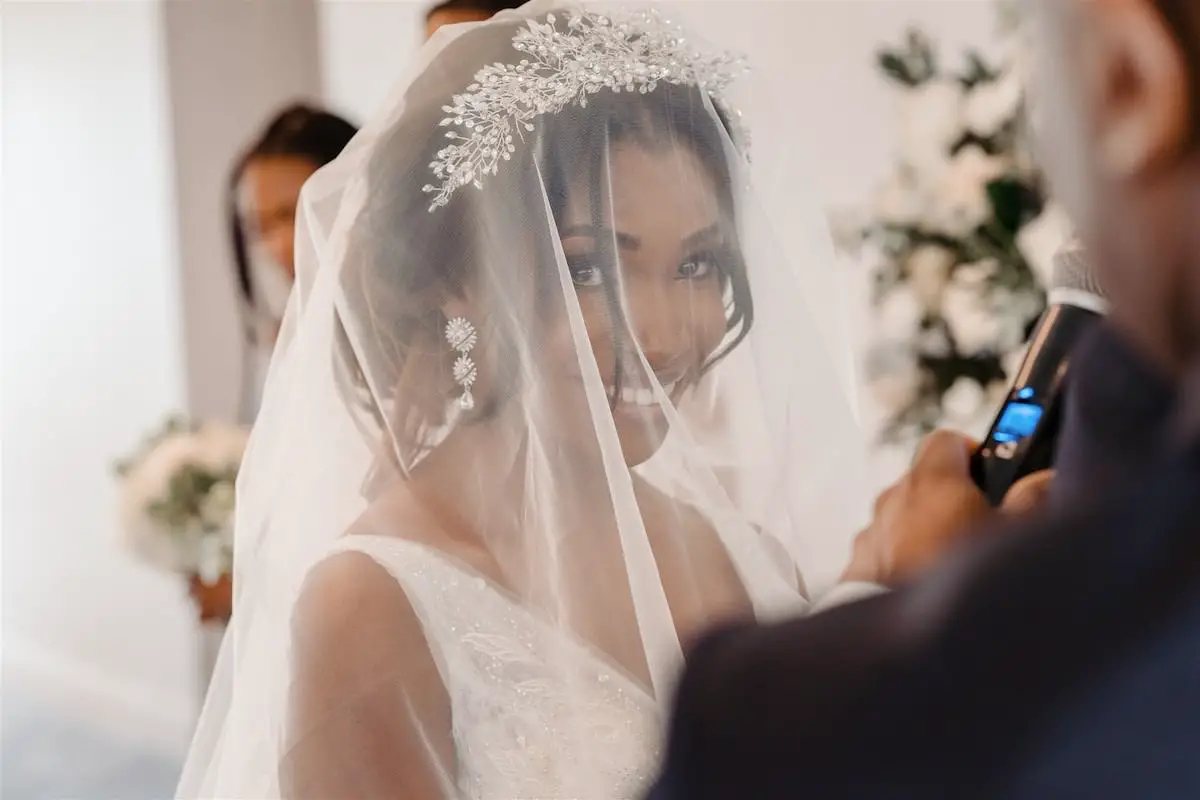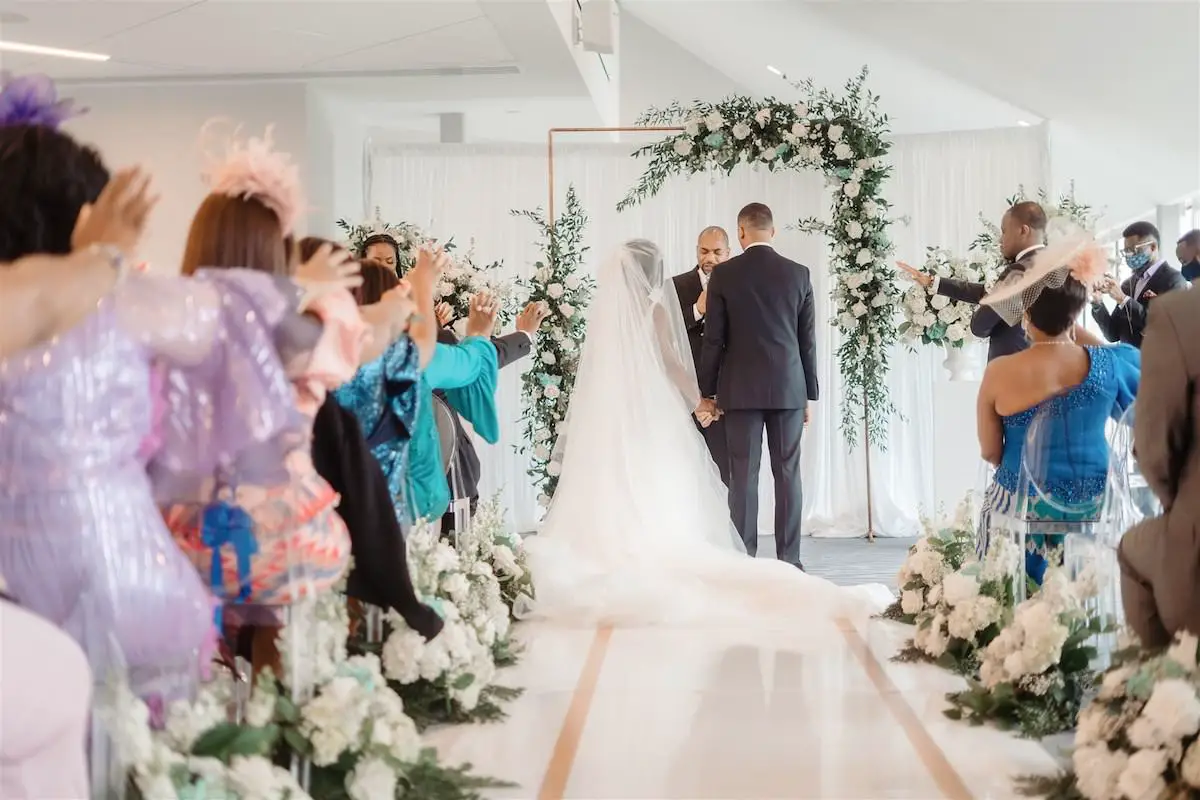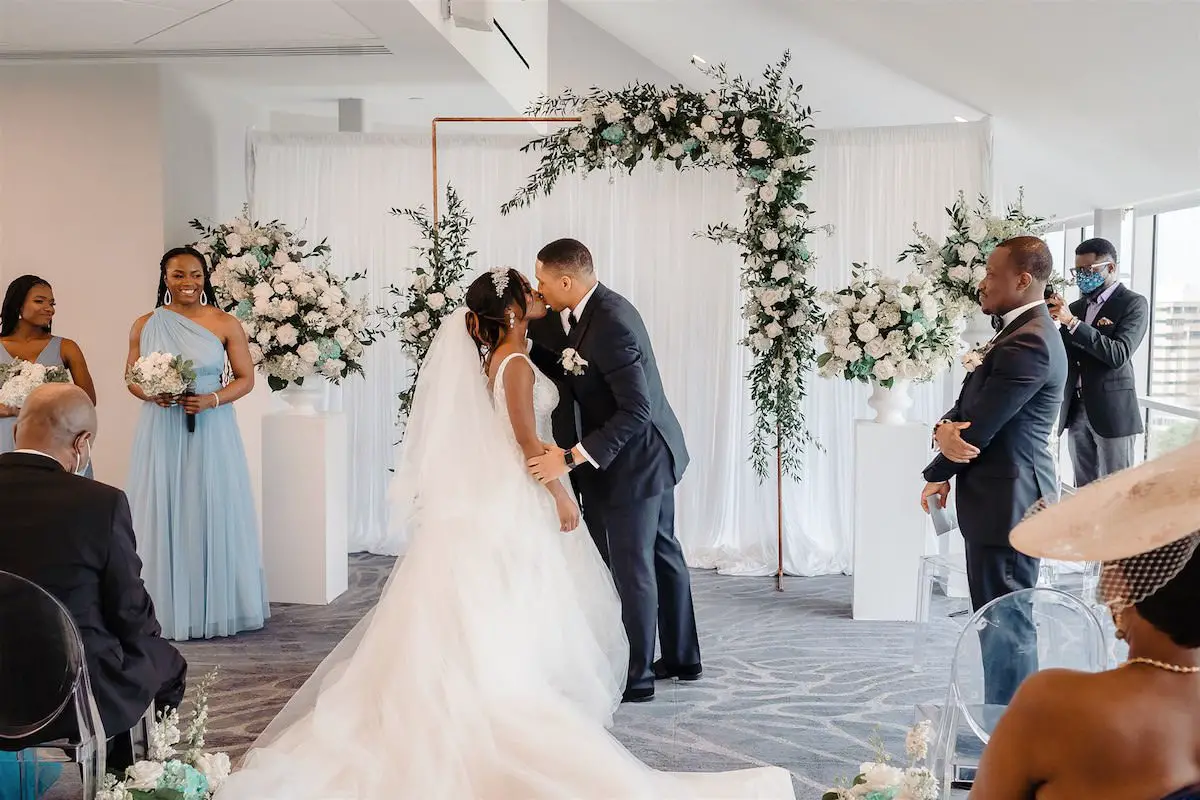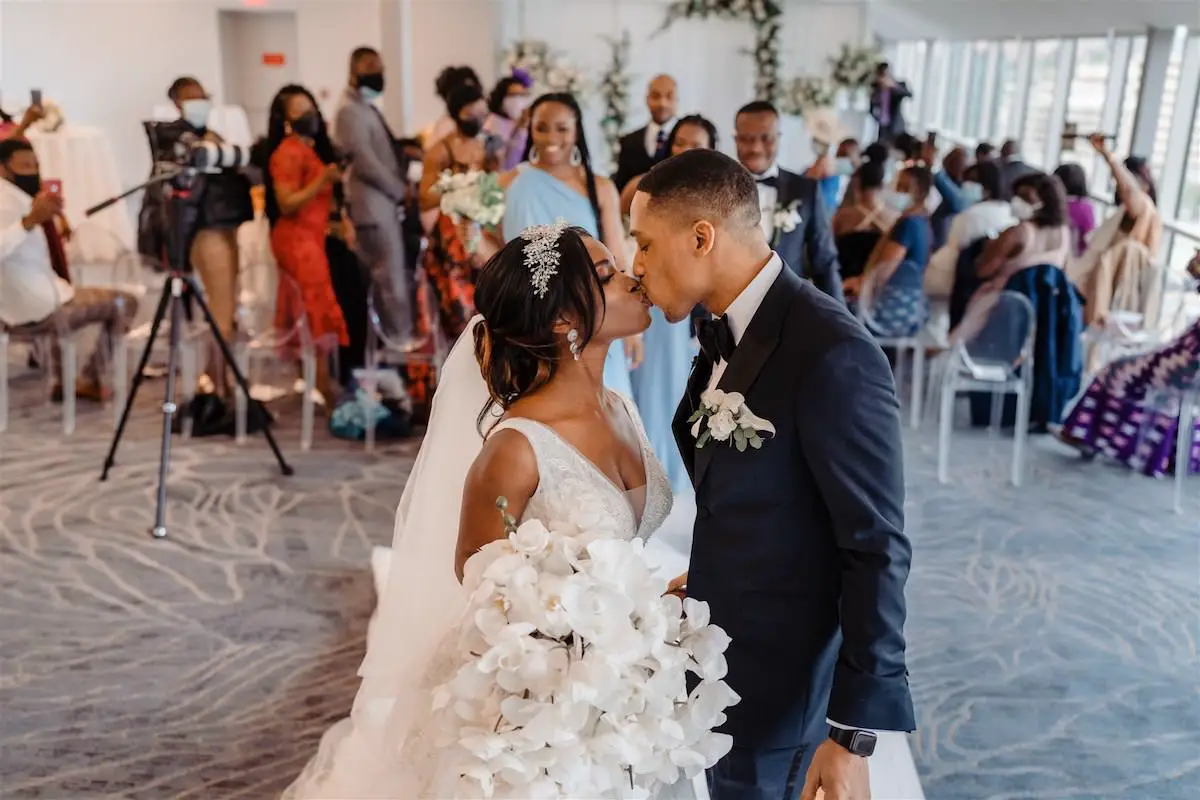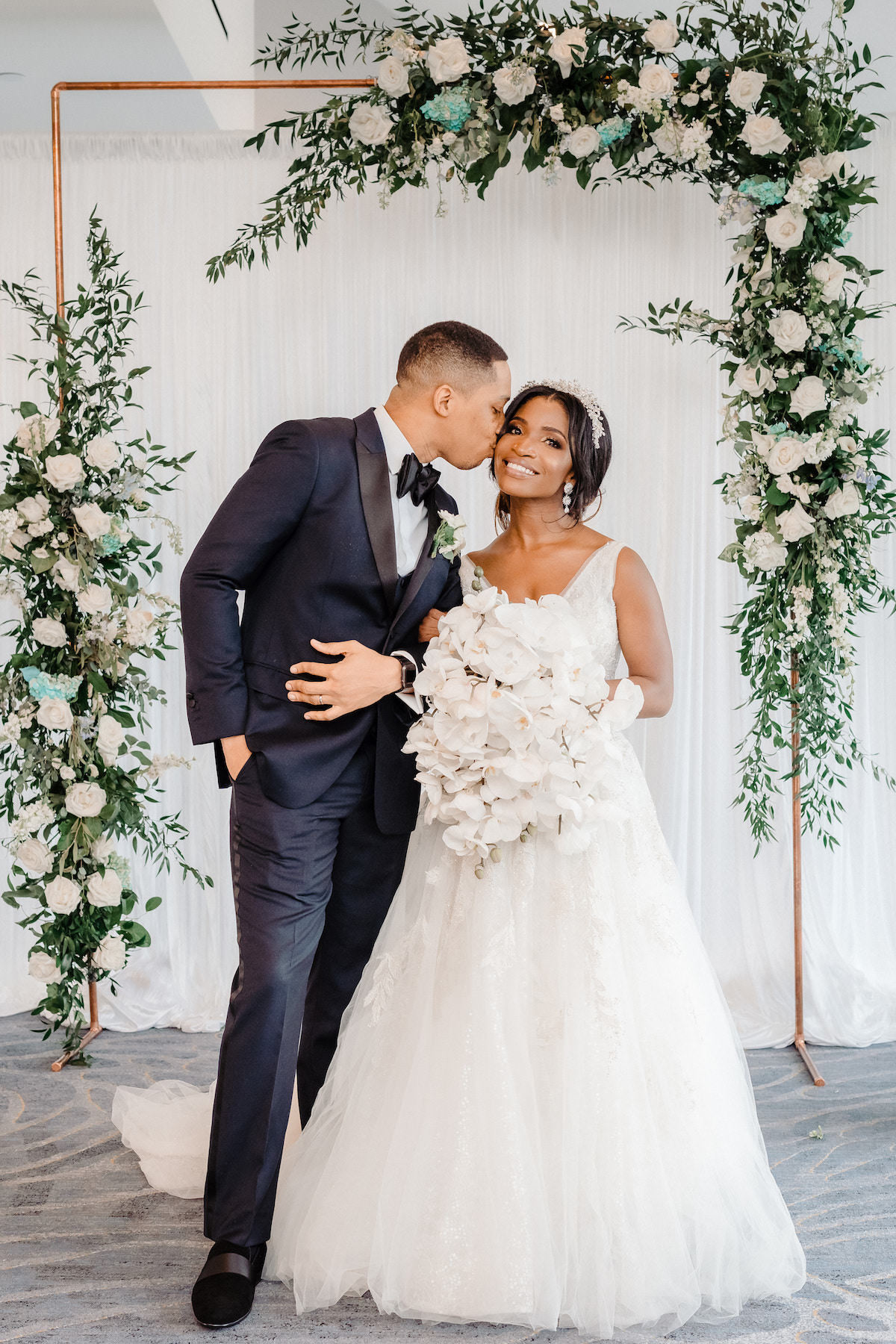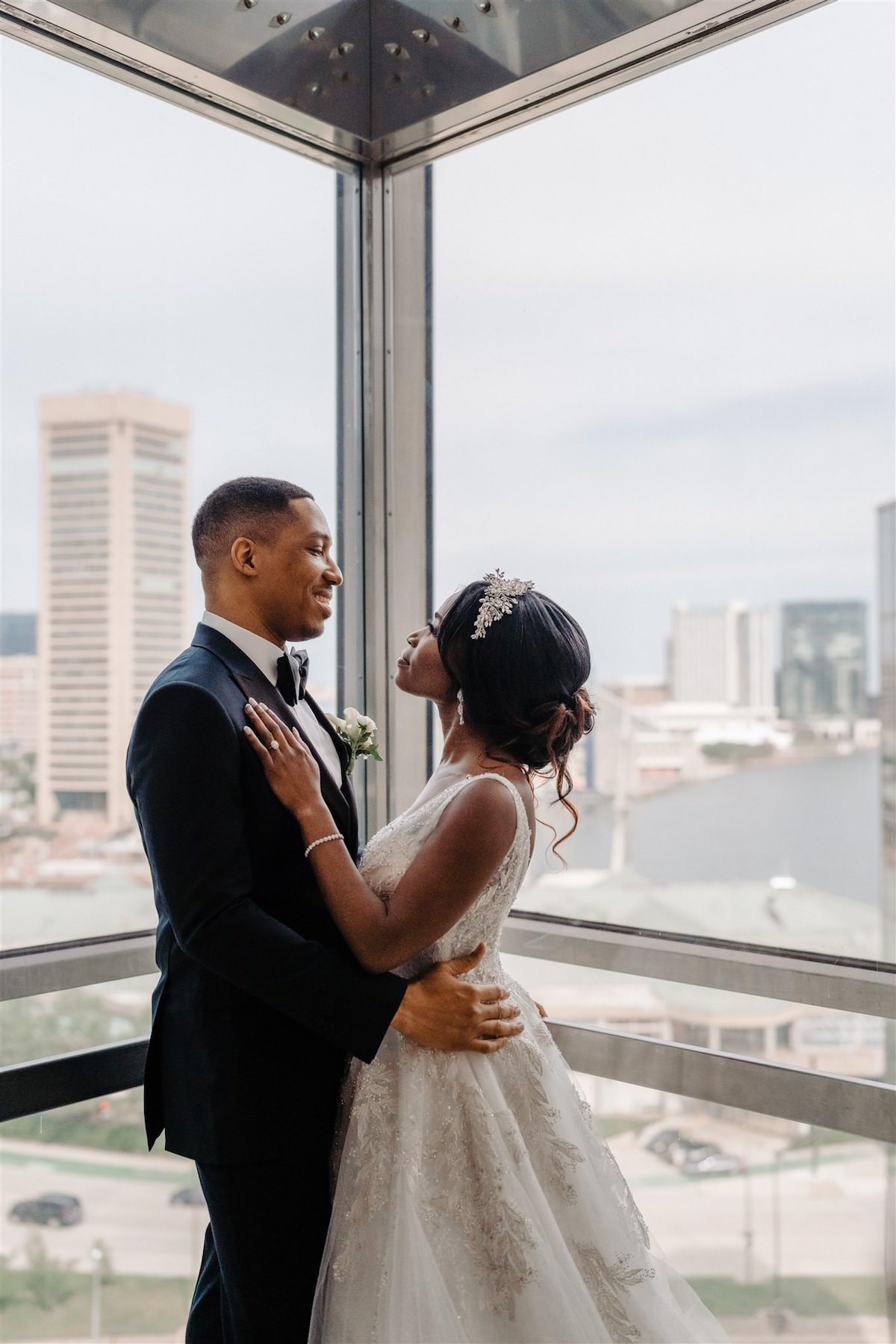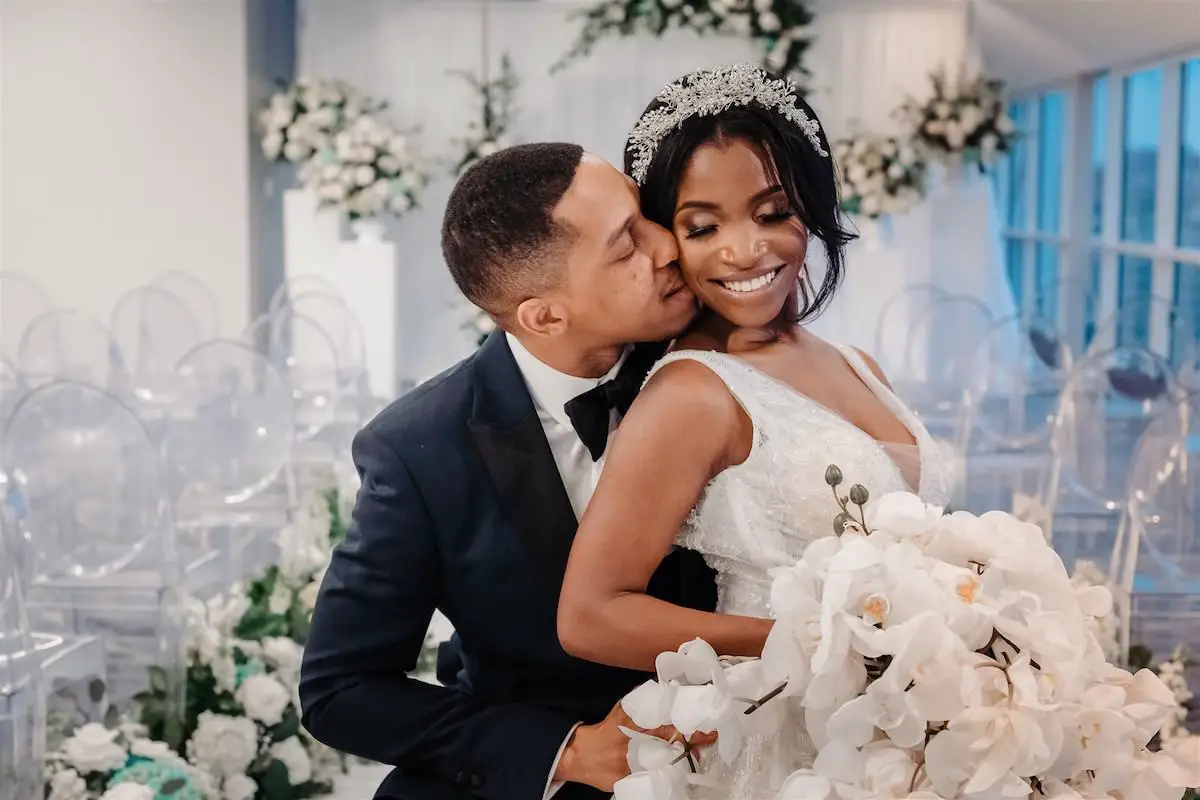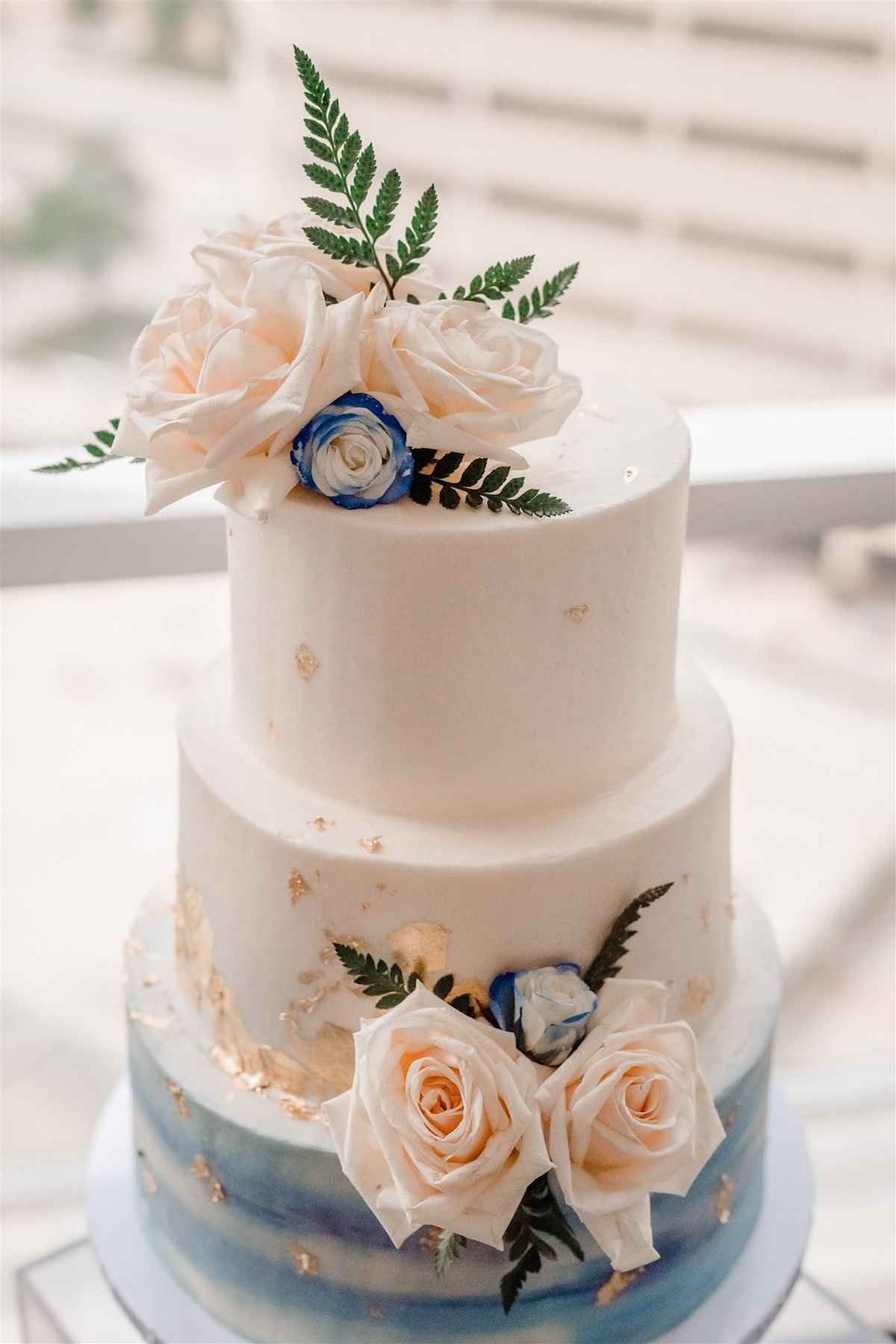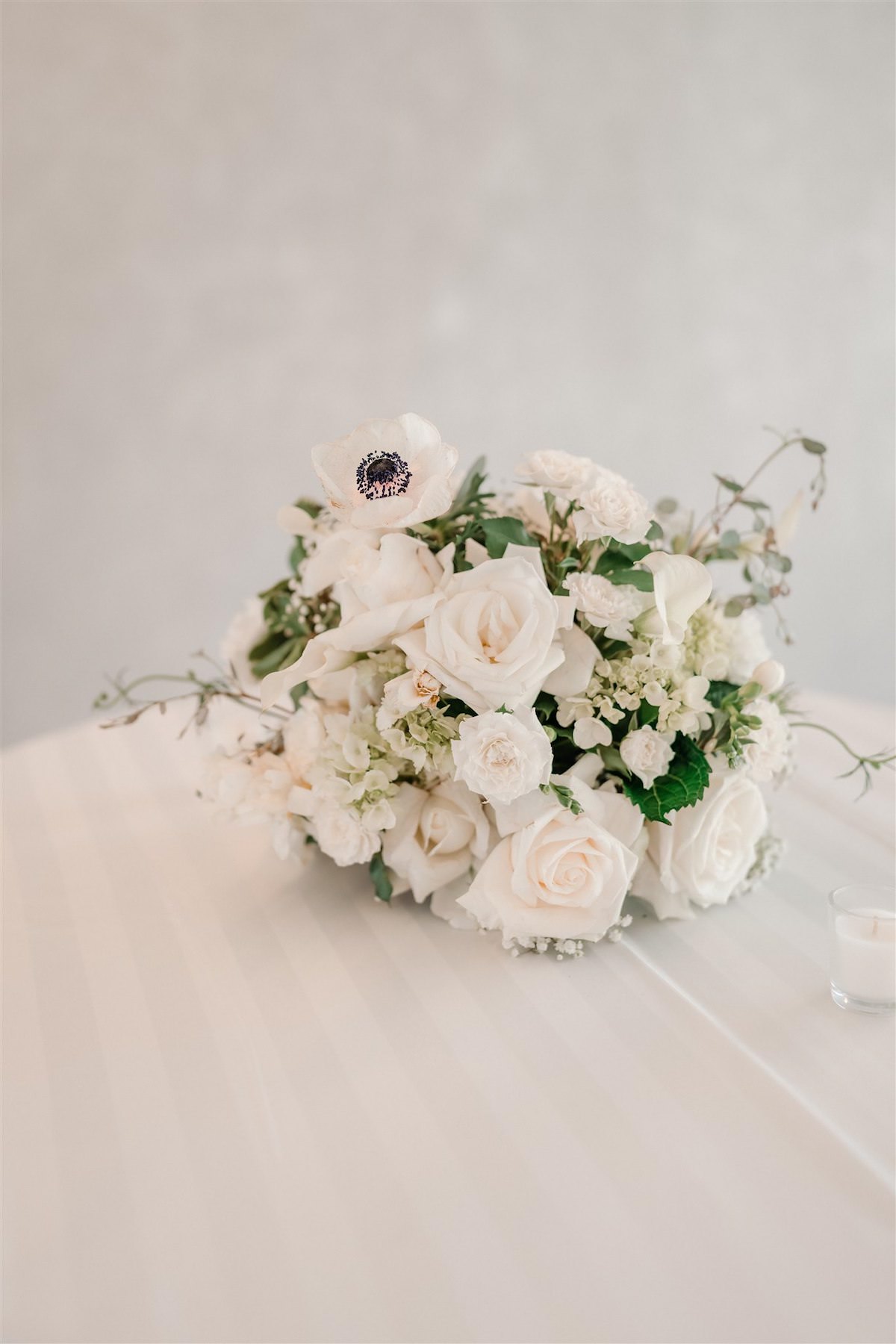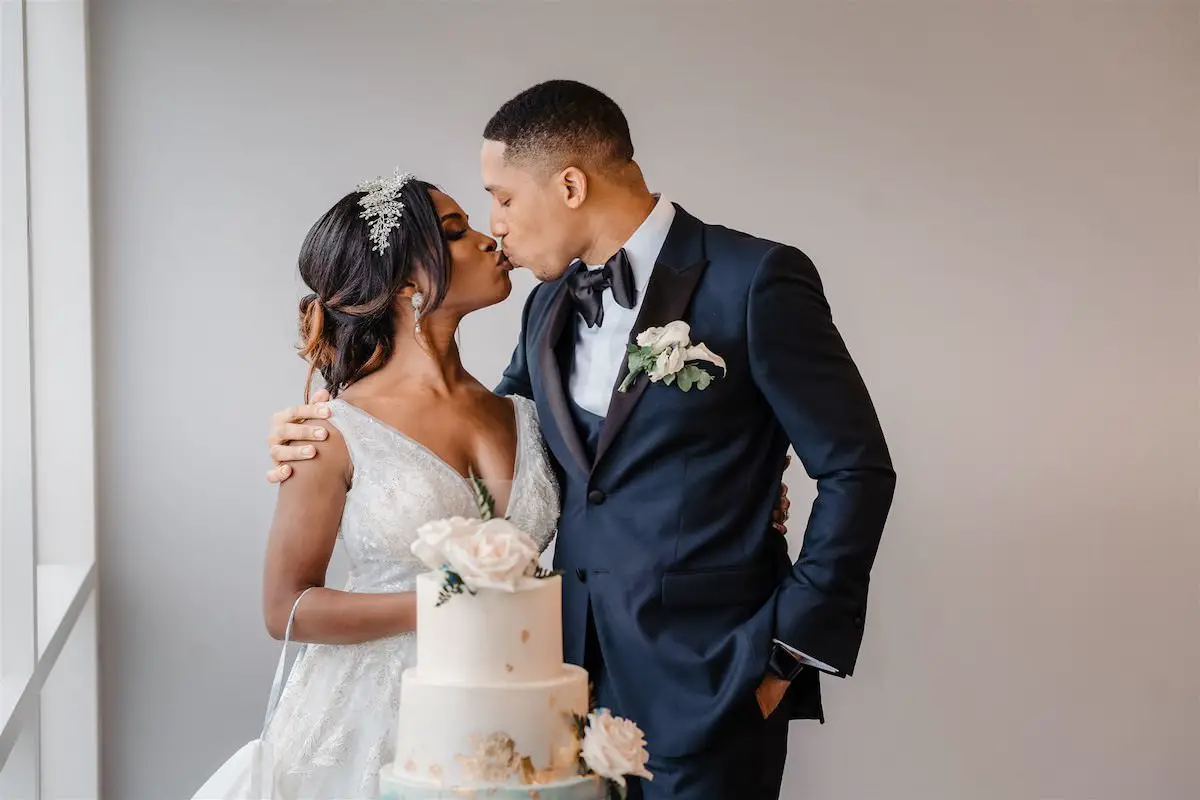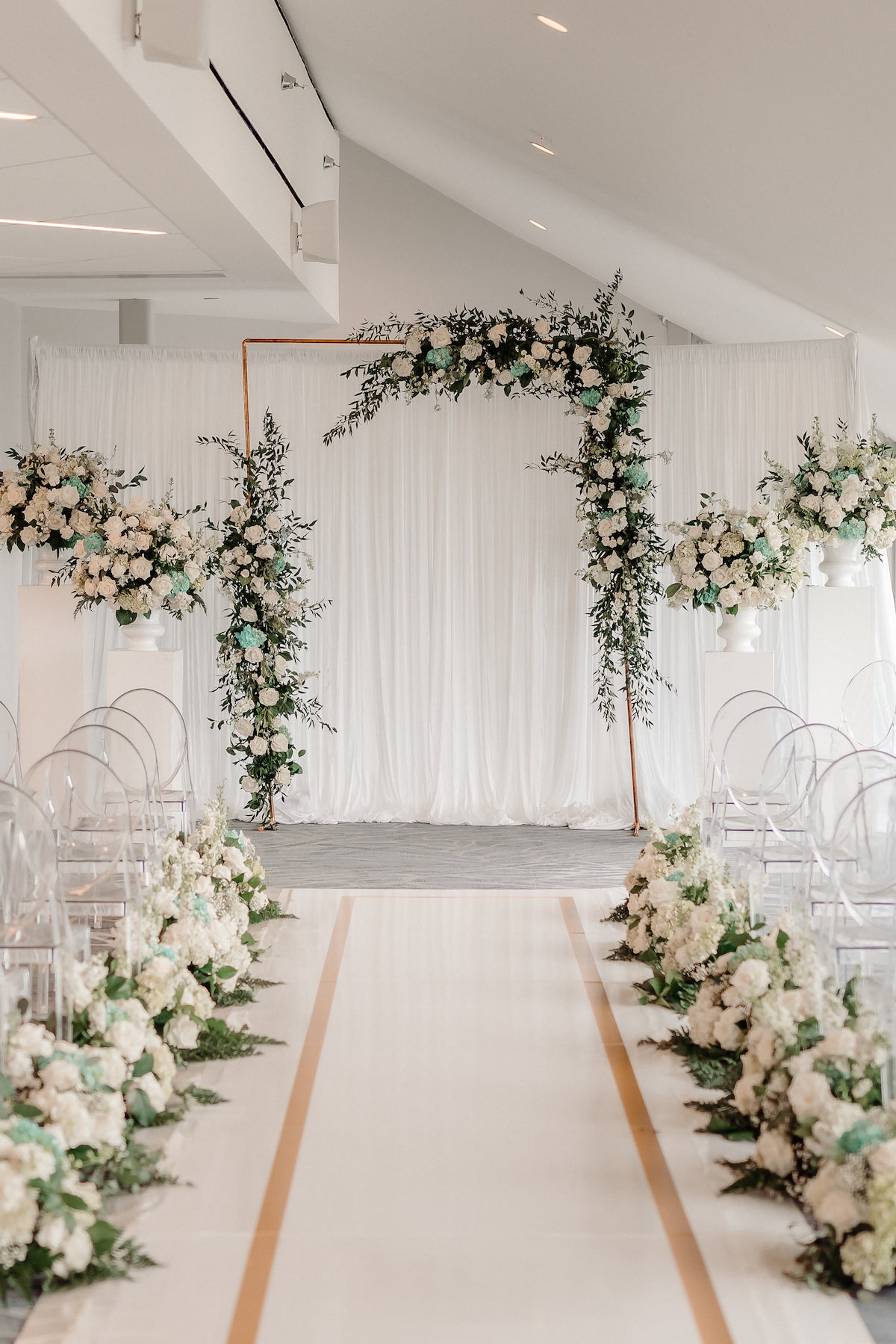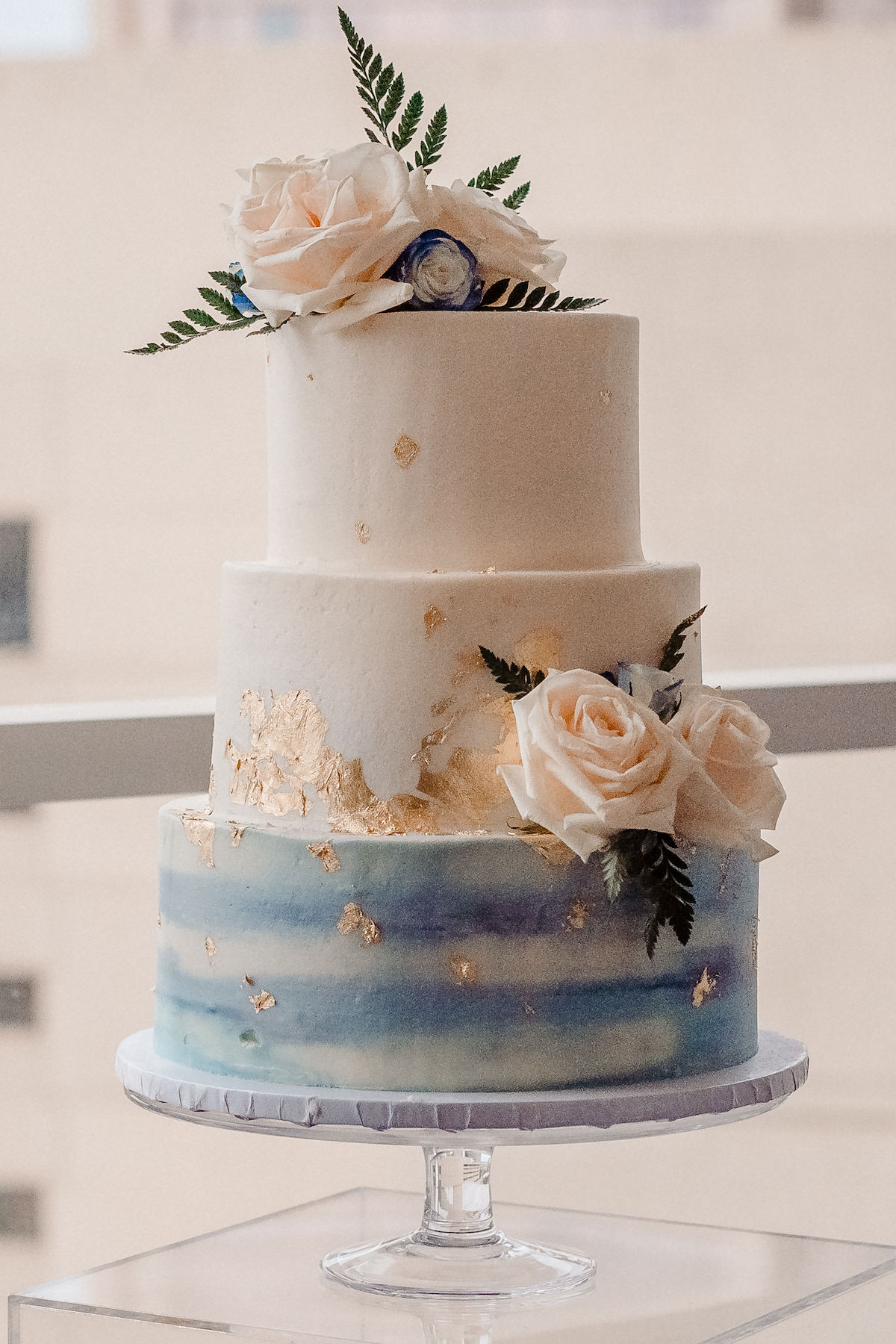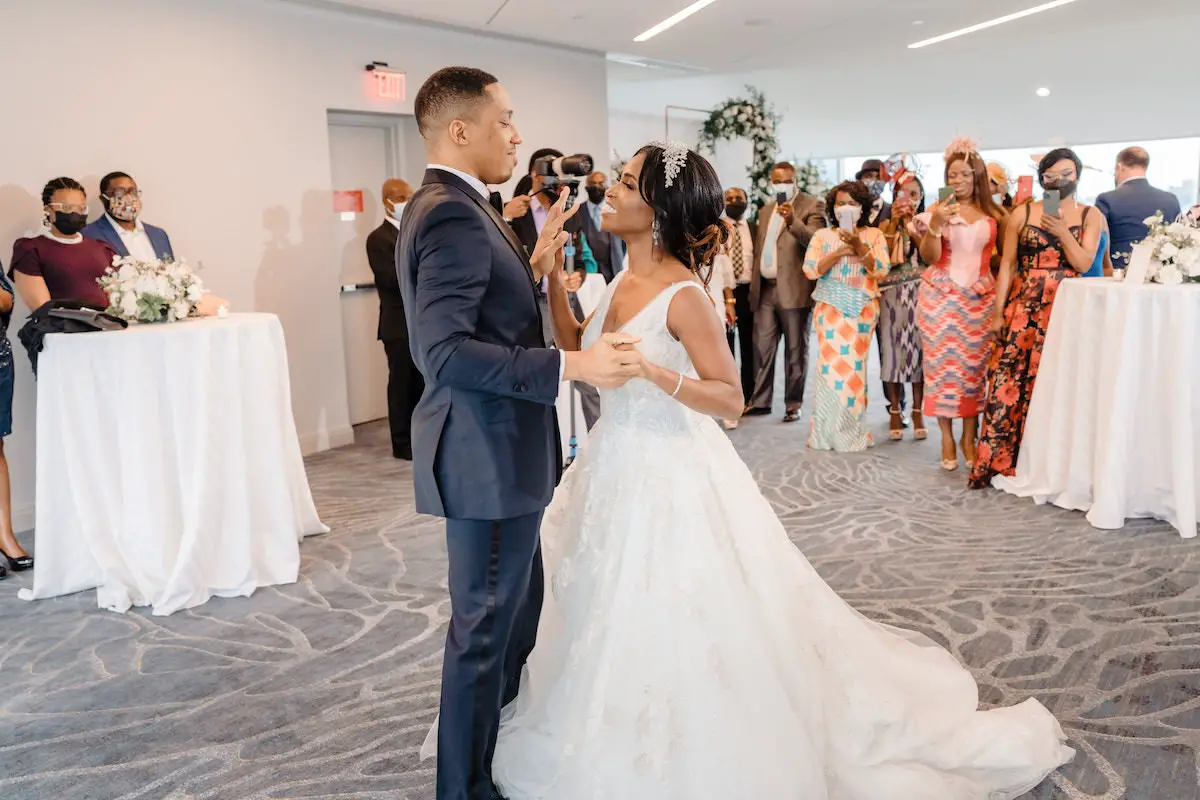 From event planner, Enchanted Events and Weddings…
"We planned their wedding in the midst of the pandemic. We were optimistic and remained hopeful that things would get better within six months. An intimate wedding was a safe option, and so we began the planning process for a micro wedding. While touring venues, we just knew that the Hyatt Regency in Baltimore would be a hit! Overlooking the Baltimore Harbor, tied to the couple's love story since their first date was in Downtown Baltimore. For the decor, we incorporated periwinkle blue, which went perfectly with the venue's interior and aesthetic. 

When we plan intimate weddings, we scale back the number of guests, but the overall vision is consistent with the original plan. For Sheila and Michael's wedding, we kept the element of open room concept, intimate indoor cocktail reception, luxury decor, and a beautiful love-filled wedding vibe with 50 family members and close friends. 

We initially planned and hoped that family members would travel from outside the country, specifically from Europe and Ghana, to celebrate with Sheila and Michael. Due to COVID-19 travel restrictions only a few international guests were able to attend. We ensured guests who could not attend physically were not left out by providing a virtual celebration option. Over 350 guests joined in the love, fun, and experience by joining virtually from around the world streamed via Youtube. To enhance our virtual guest experience, we incorporated a Virtual Photobooth, and guests could partake in fun, as part of the couple's lifetime memories.

Keeping the COVID restrictions in mind, we opted for a mini-cocktail and gave the guests an option to eat their dinner in the comfort of their homes. So after the beautiful ceremony, we transitioned the guests into the cocktail area for toasts, cake cutting, father-daughter dance, and our absolute favorite part of the evening, the couple's coordinated first dance! Sheila and Michael danced to their favorite song – "By your Side" by Sade. It was truly magical. We had watched the couple practice their dance at the rehearsal the night before, and we noticed that Michael practiced all morning while his bride got dolled up.

At the end of the evening, we surprised the couple with a group shot of all their guests. With an elevated near panoramic view, guests and our couple took pictures to capture moments of the couple's joy and love.  We asked all the guests to go to the second floor and wait for the couple. We later took the couple there and placed them in the middle of their guests. 

Everything was so beautiful and came together perfectly. We ensured an overall seamless experience and transition. We couldn't have asked for more; we are blessed to work with an incredible team of passionate and hardworking professionals to create this magic. Sheila, Michael, and their guests are delighted with their experience! The couple attested to it that all of their expectations were met and exceeded!"
Featured Vendors
Wedding Pros Who Made It Happened