We're not trying to be dramatic, but…you have never seen winter wedding colors like these. Cold weather weddings are always a hit (and it's very clear as to why), but this editorial is romantic, vibrantly elegant, and includes the most modern winter wedding colors to date!
Shades of red, teal, and gold dance across the pretty rentals provided by Chance Productions. From the tablescape to the ceremony decor, every décor element was on point. The white drape arch decorated with greenery and the twinkly lights under the wood canopy brought a whimsical and fresh vibe to the styled shoot, and we are just loving it!
But perhaps our favorite aspect is the bridal look. We are obsessed with the bride's lush bouquet paired with that simple chic wedding dress… totally pin-worthy!
5th Fine Art Photography captured the chic romance of it all. If you didn't want a winter wedding before, you will now. Check the full gallery for even more winter wedding inspo.
The talented Kristin at Natural Elegance had quite the vision for this: This shoot was going to take place in the middle of a Wisconsin winter, at the beautiful Carriage House at Lac La Belle. The white snowy backdrop on the golf course would only emphasize this gorgeous neutral venue. We see a lot of couples gravitate towards "matching" their venue, in the sense of choosing a neutral palette in a neutral-colored space. However, choosing a bright and bold color palette can add a layer of dimension and make the venue shine in a whole new light.
Showing off this concept became the inspiration behind our shoot. The color palette is based on the primary colors: red, yellow, and blue. We were the most inspired by the color red and its intensity against our neutral backdrop. To feature this color, we chose all monochromatic red florals and added pops of teal and gold (our versions of blue and yellow) into the decor to tie in the rest of the palette. We added wood elements to tie the more formal design back into the rustic character of the venue. The final design aspect we needed to incorporate was a touch of winter romance. To do this, we added in-season winter fruits, snowy white chiffon accents, and a winter-inspired signature cocktail.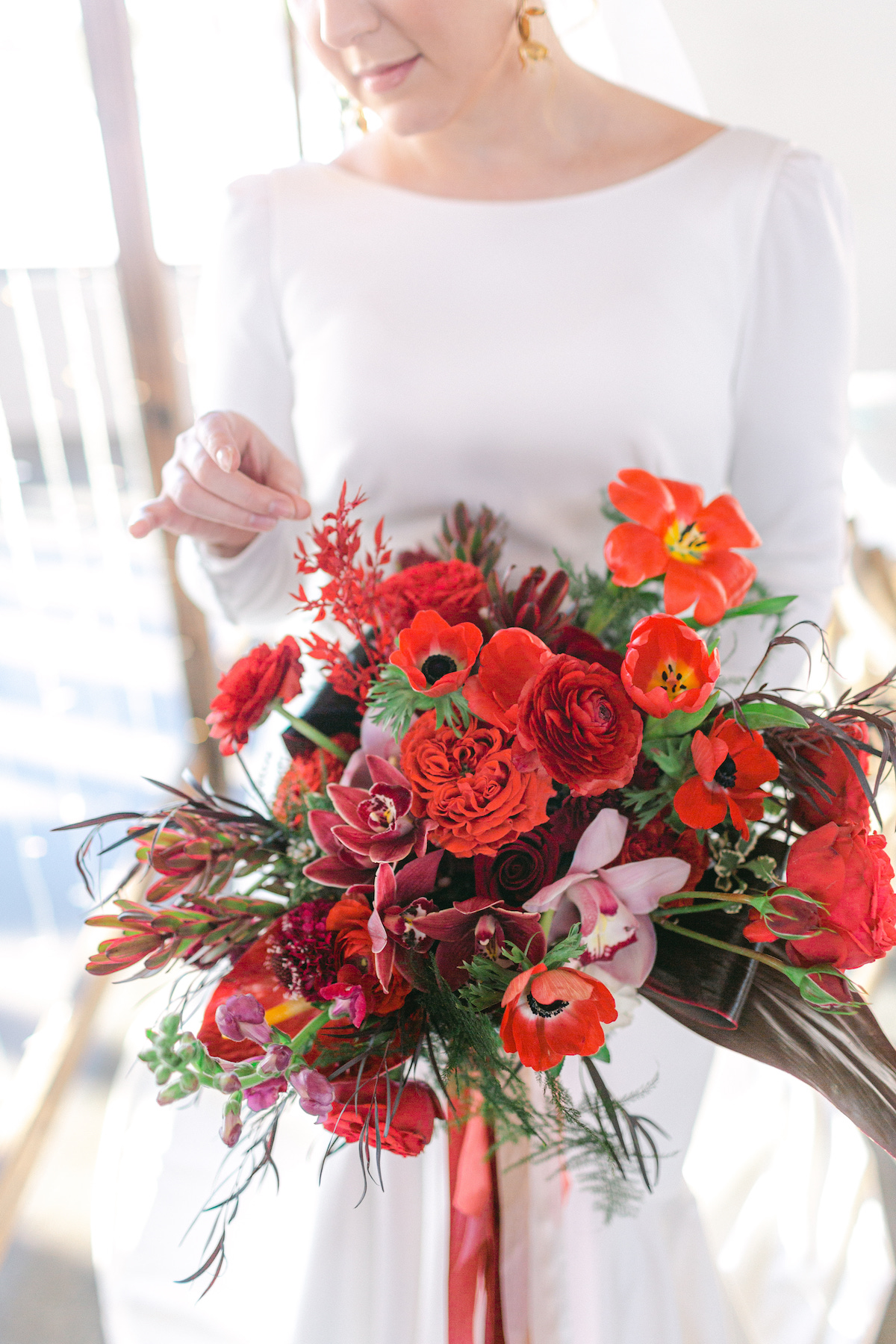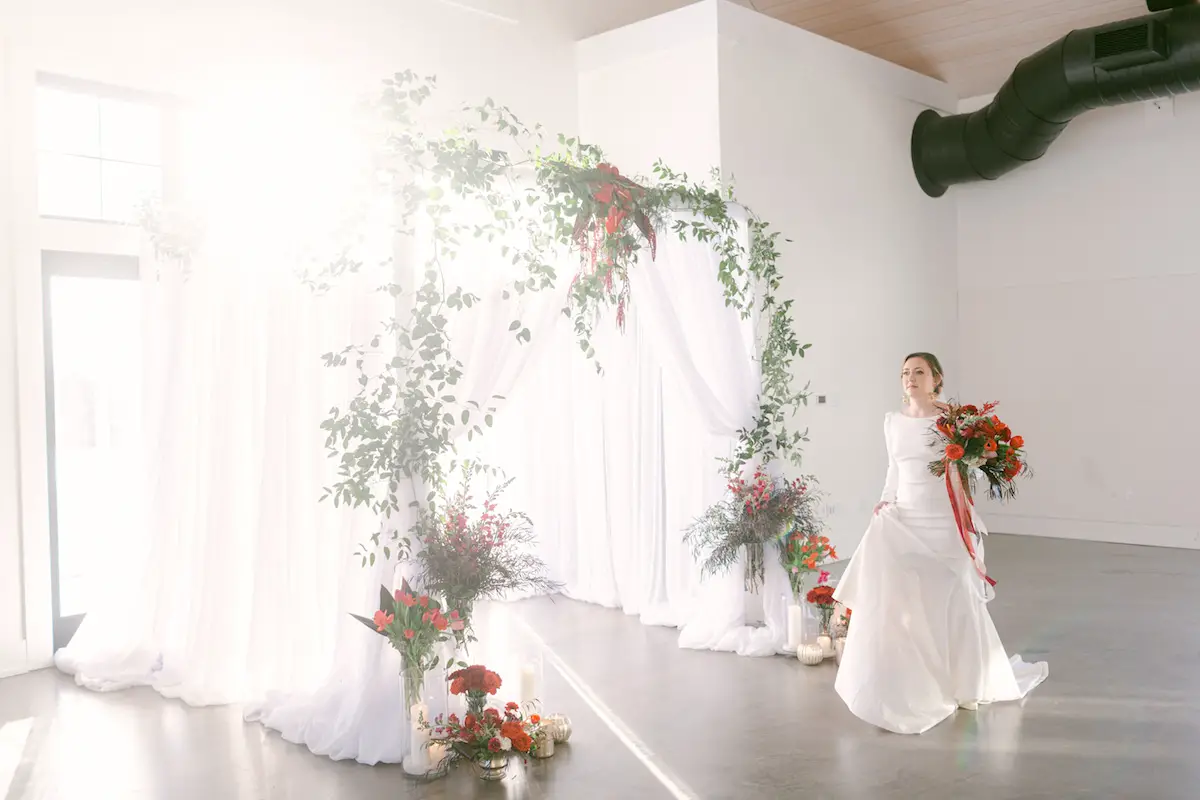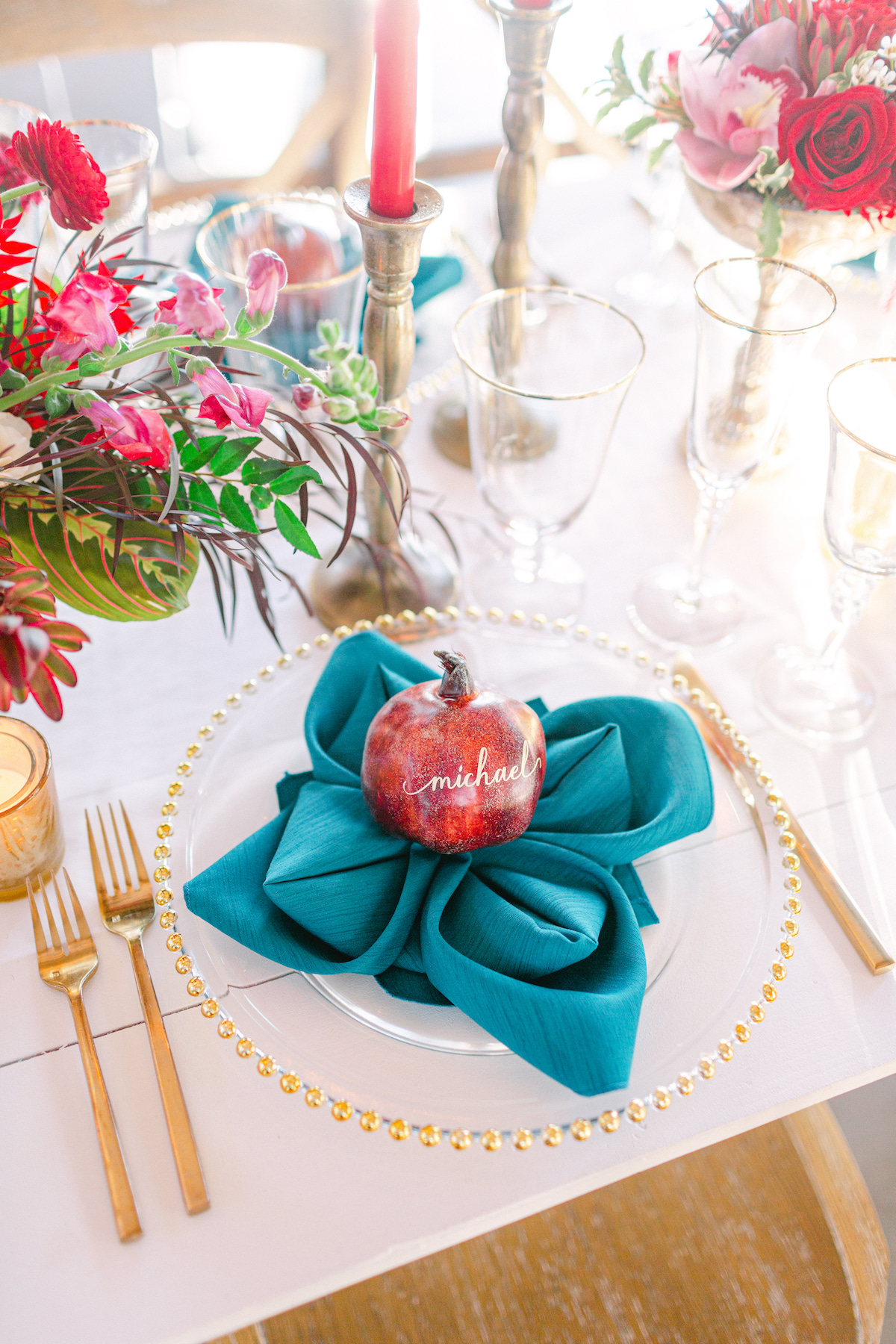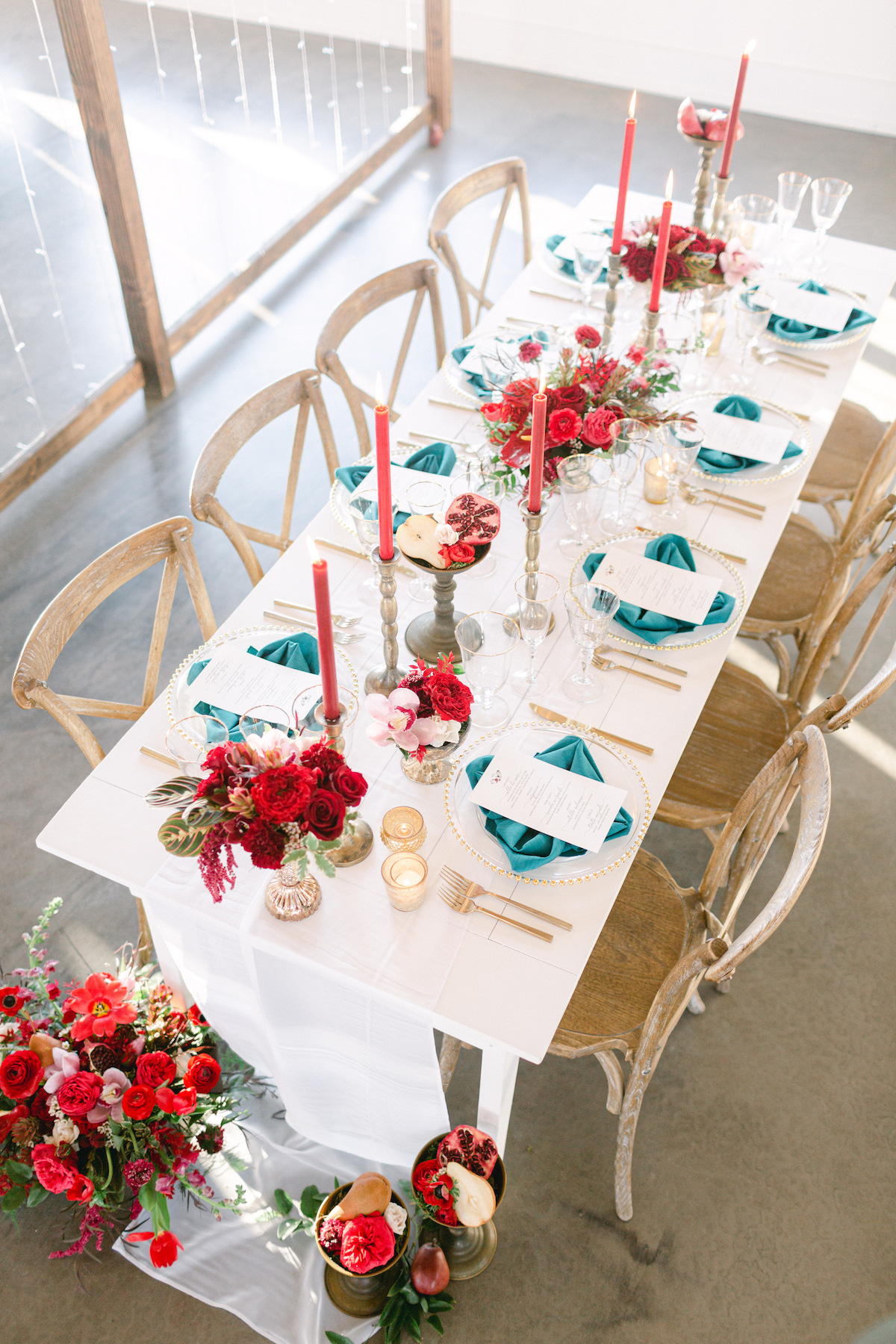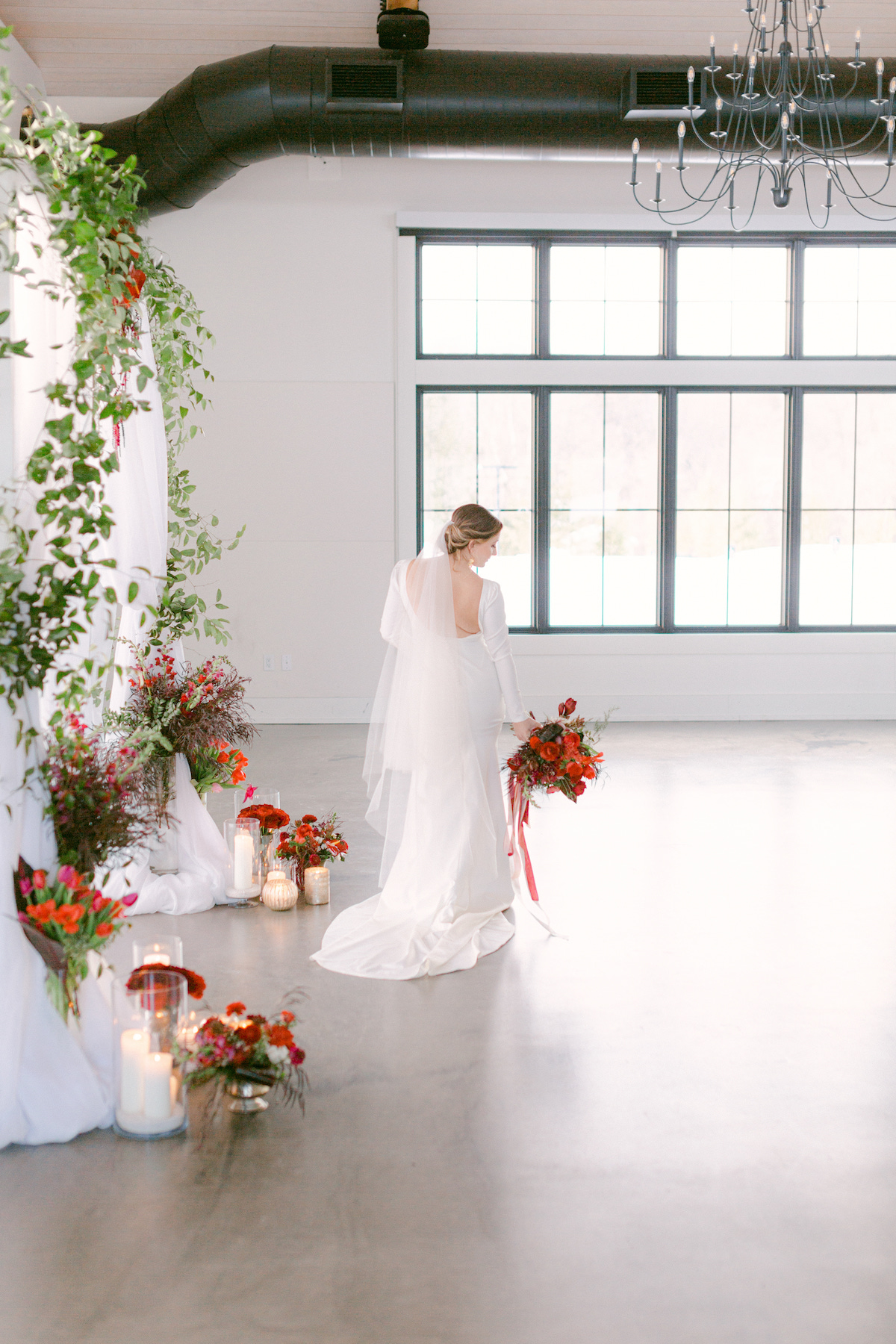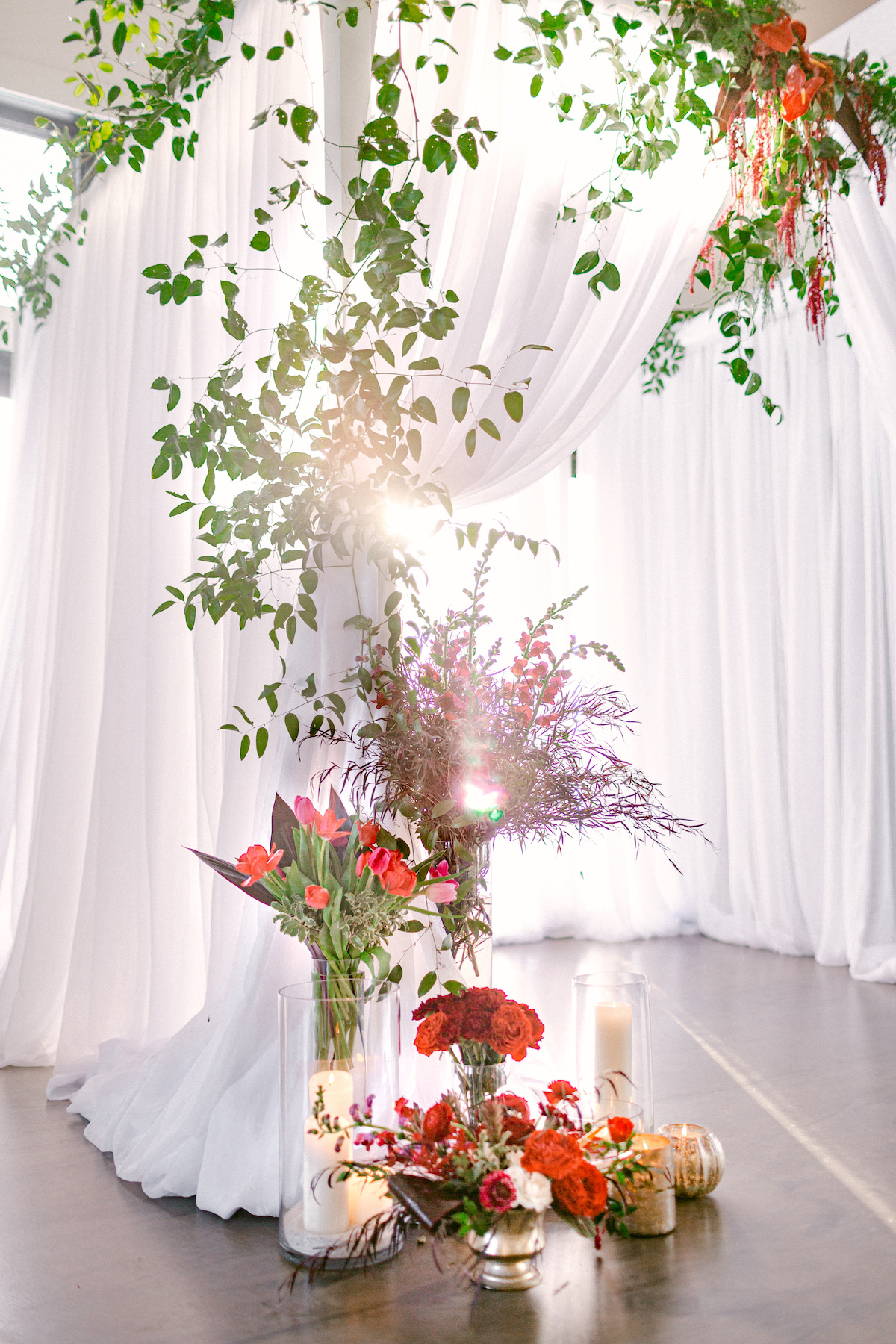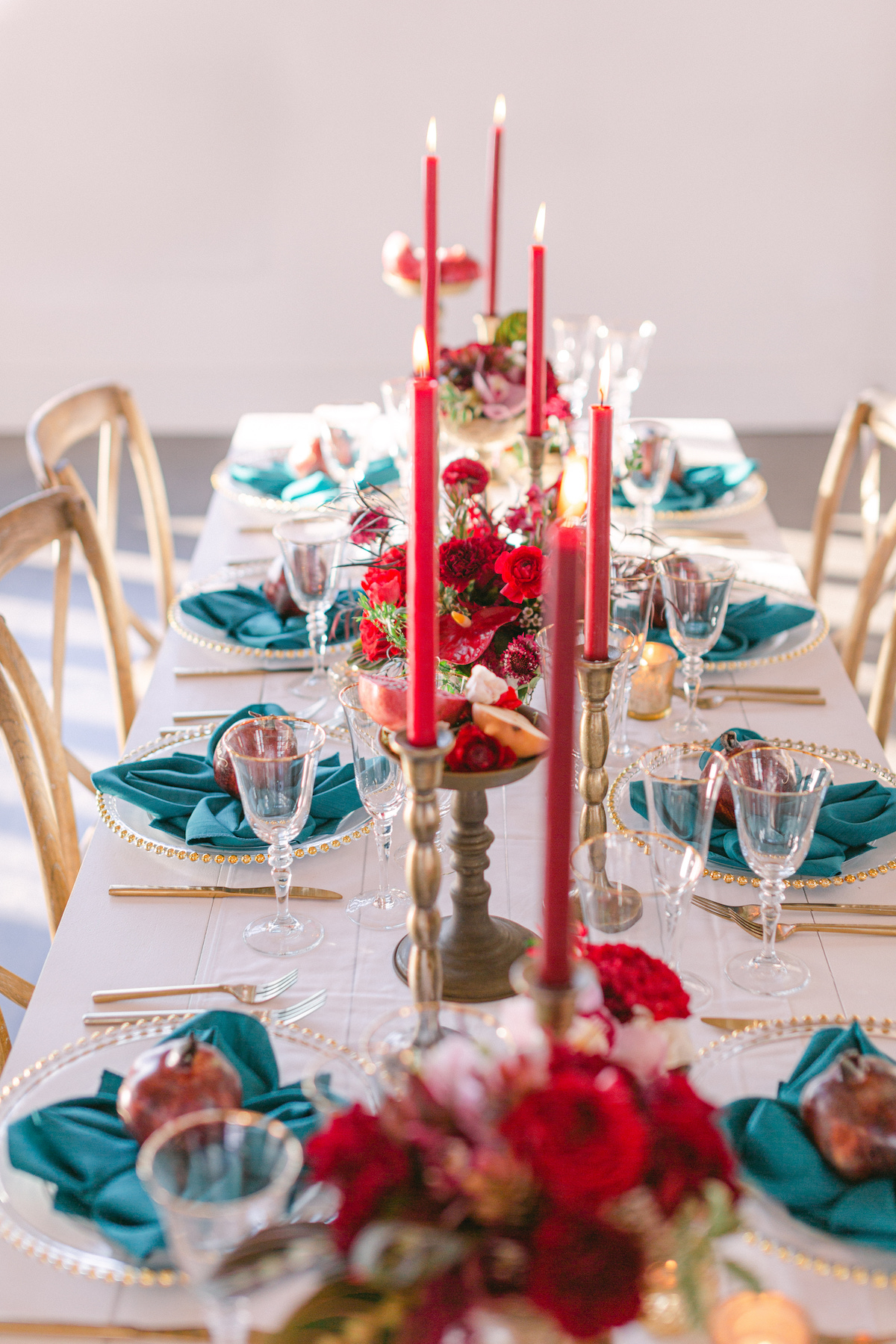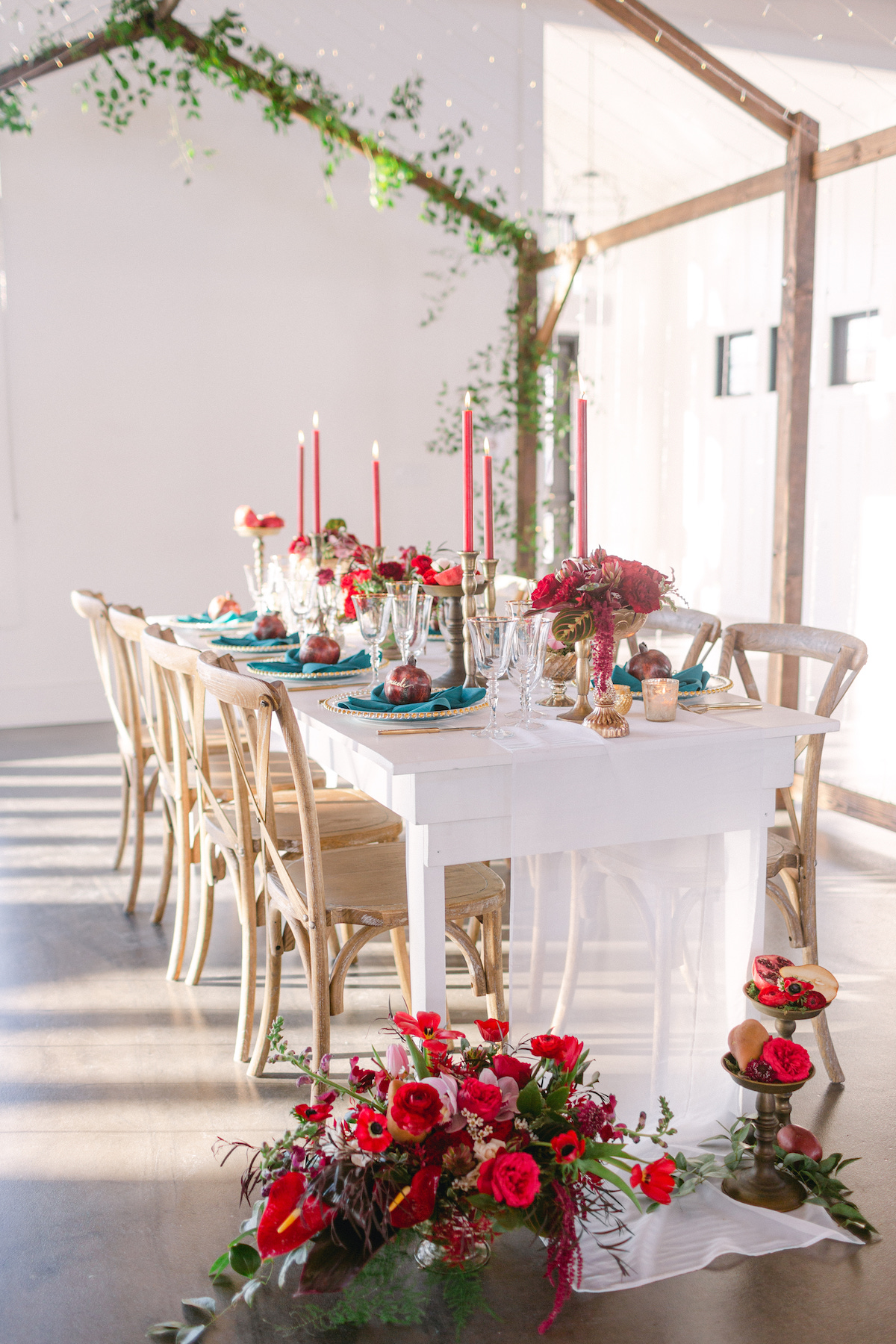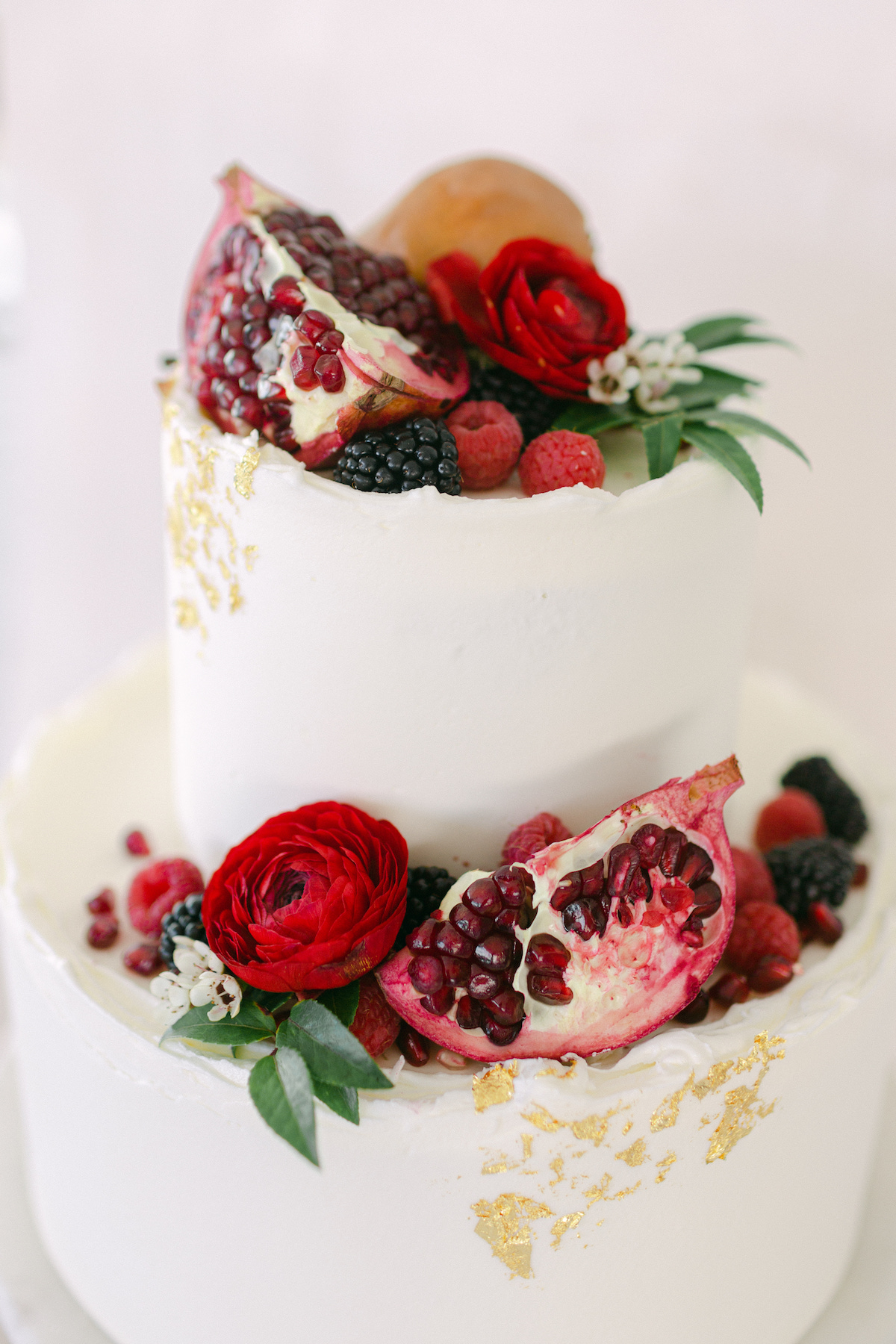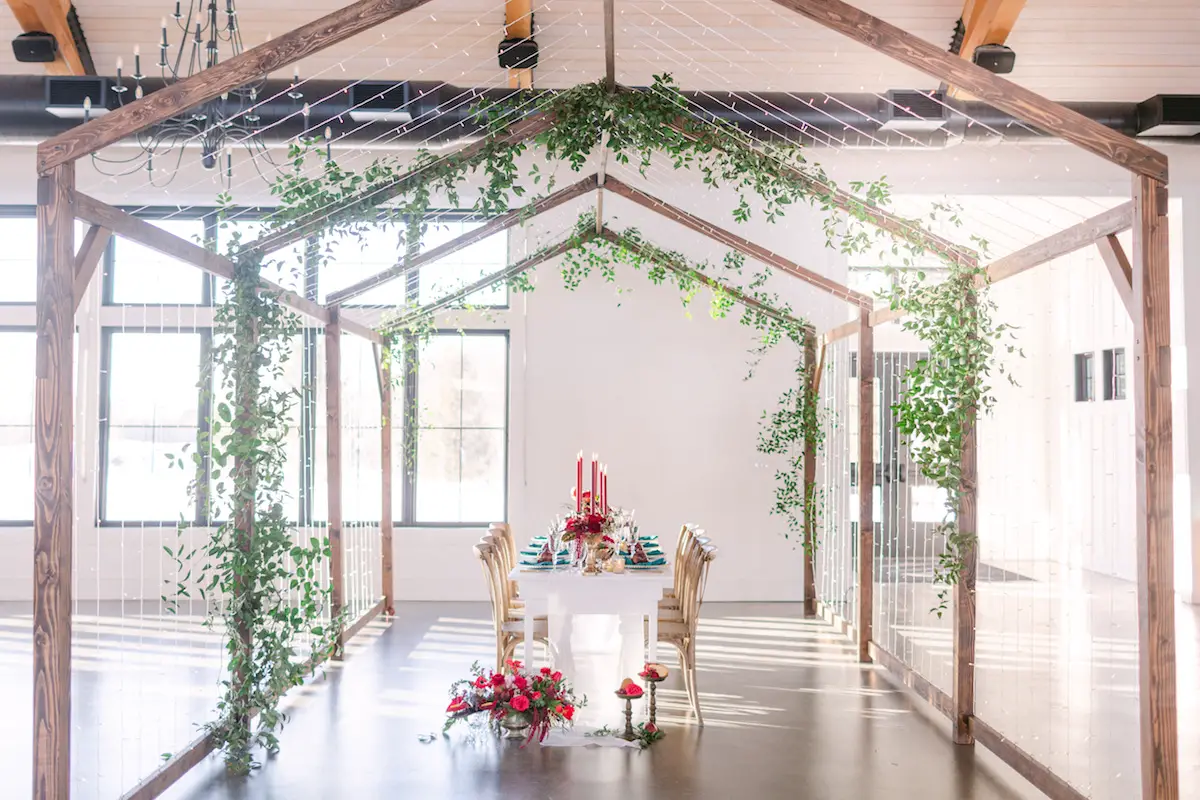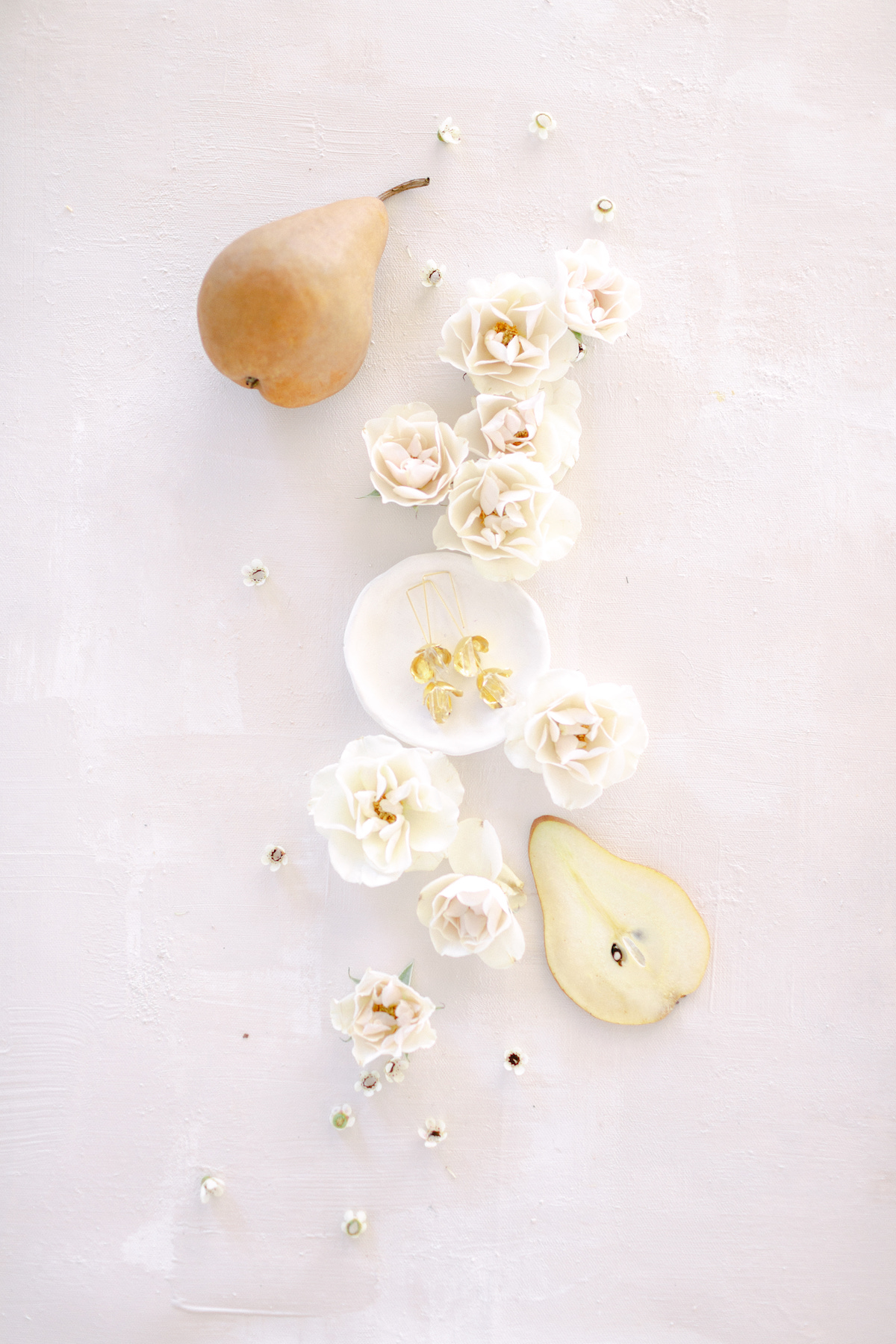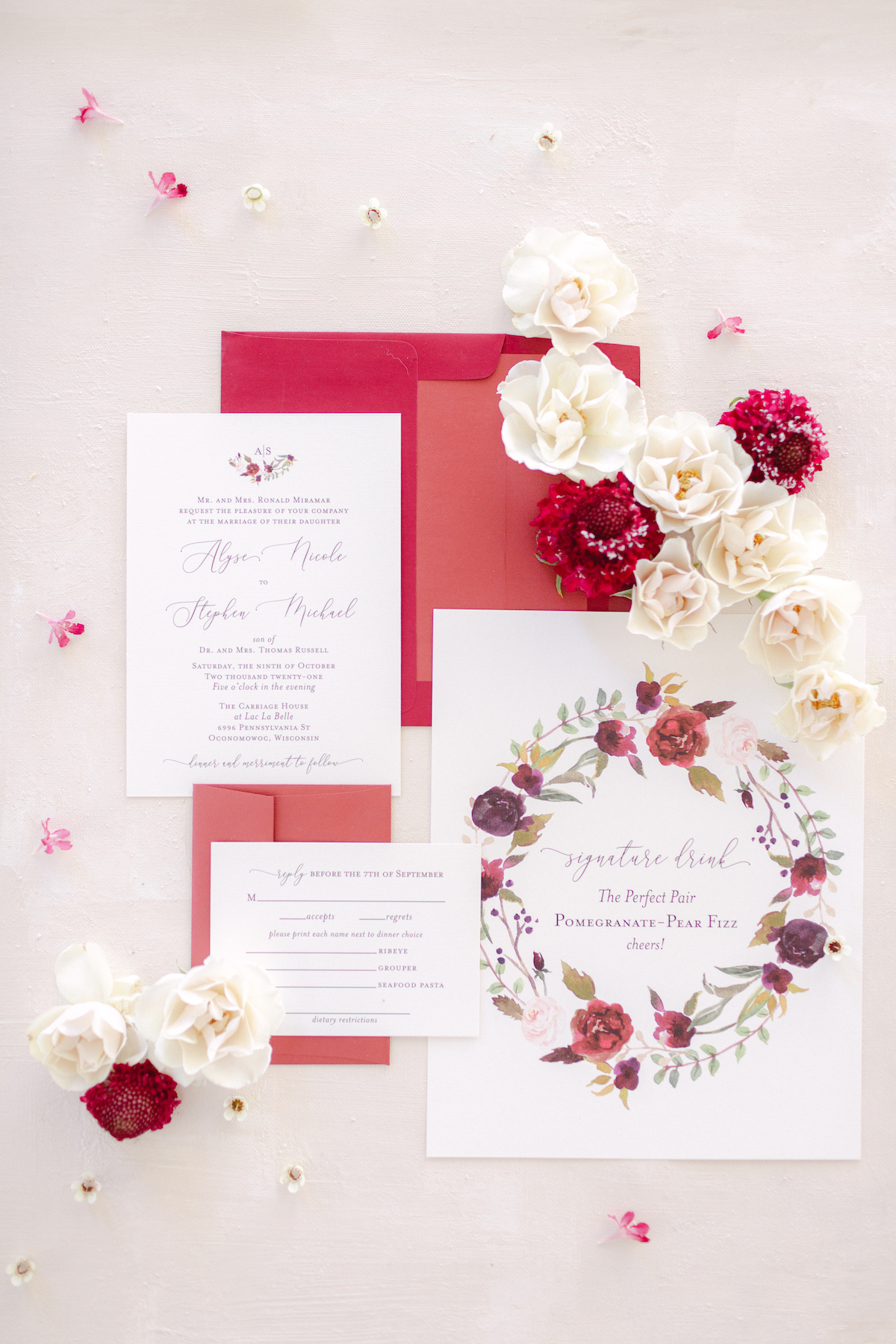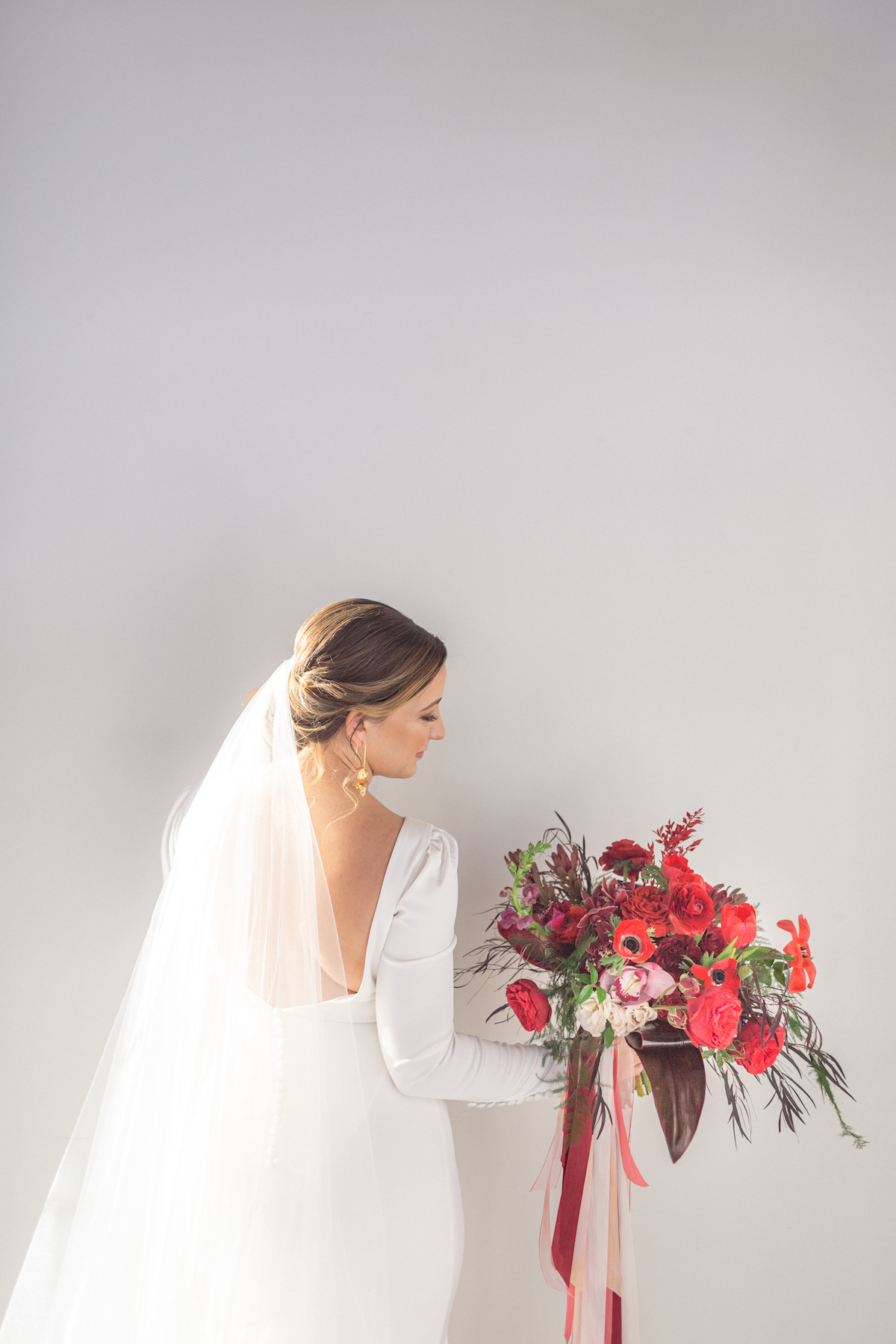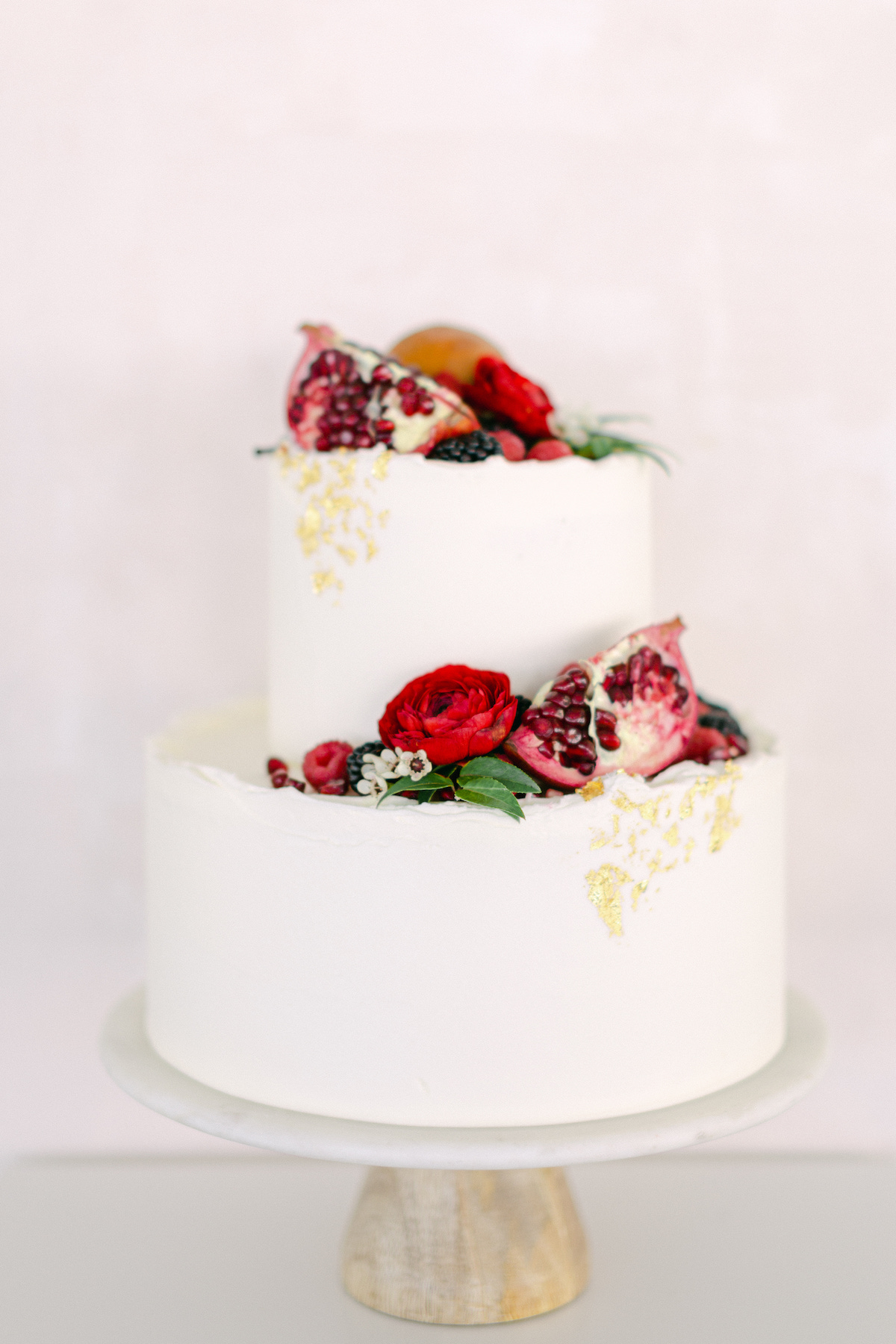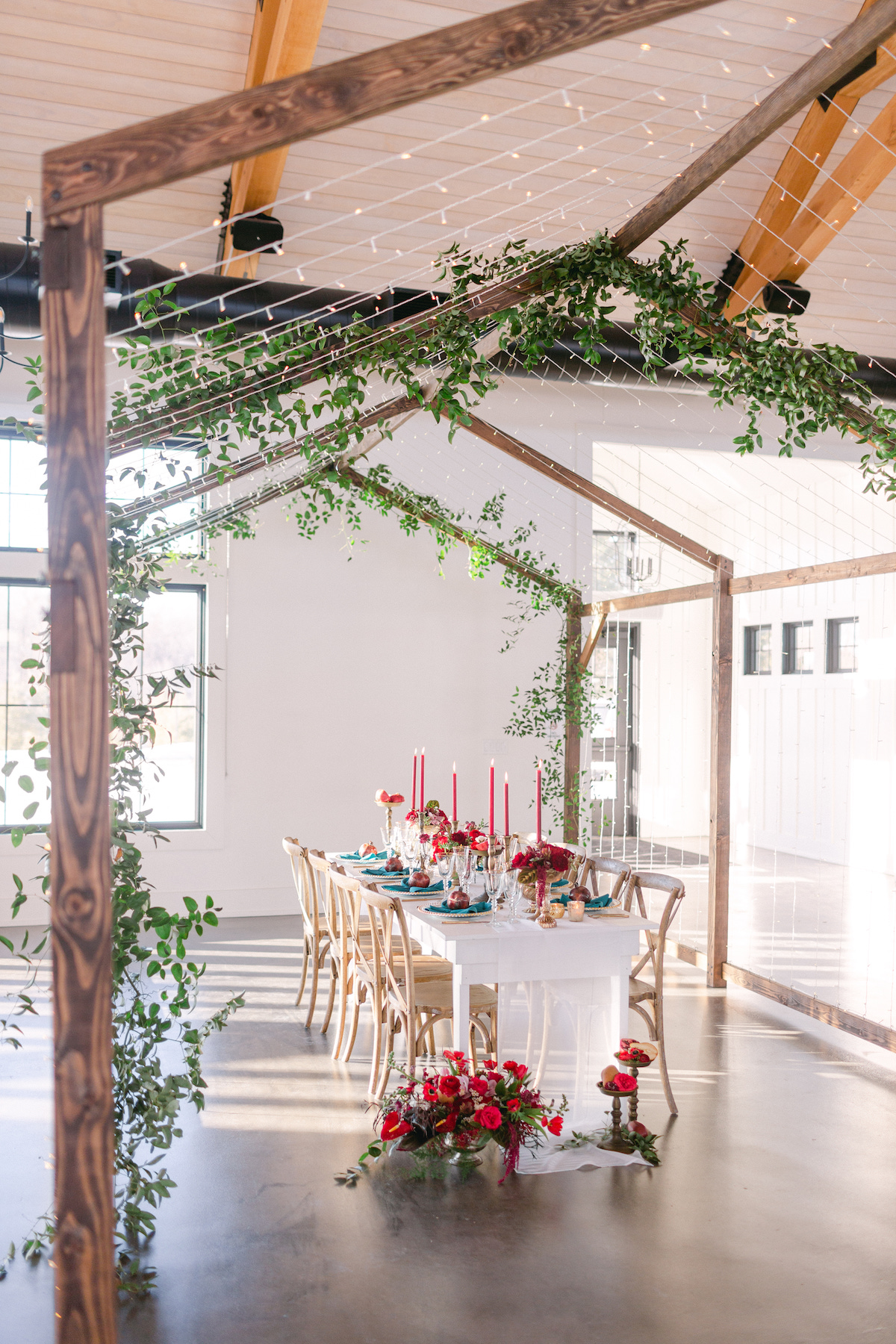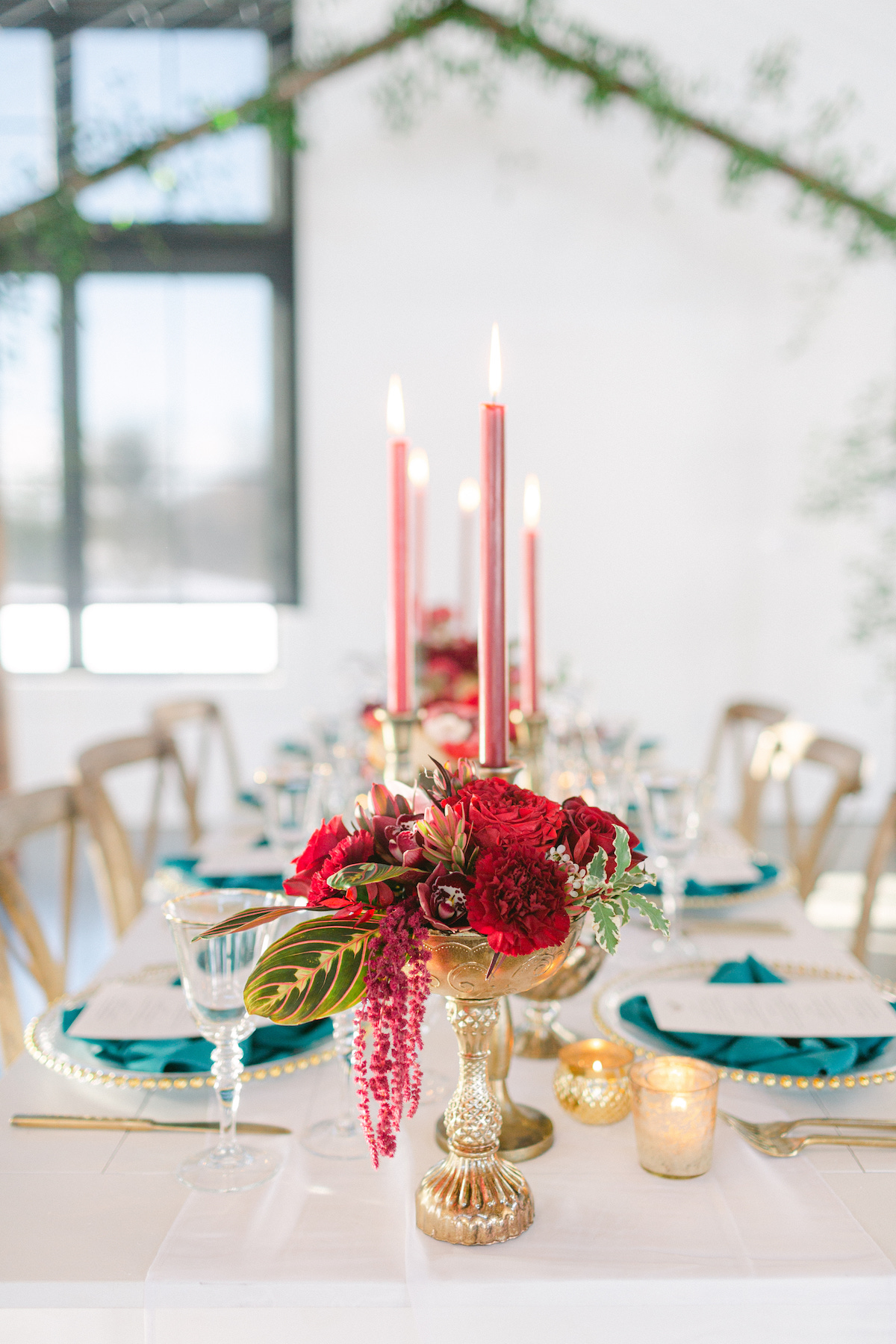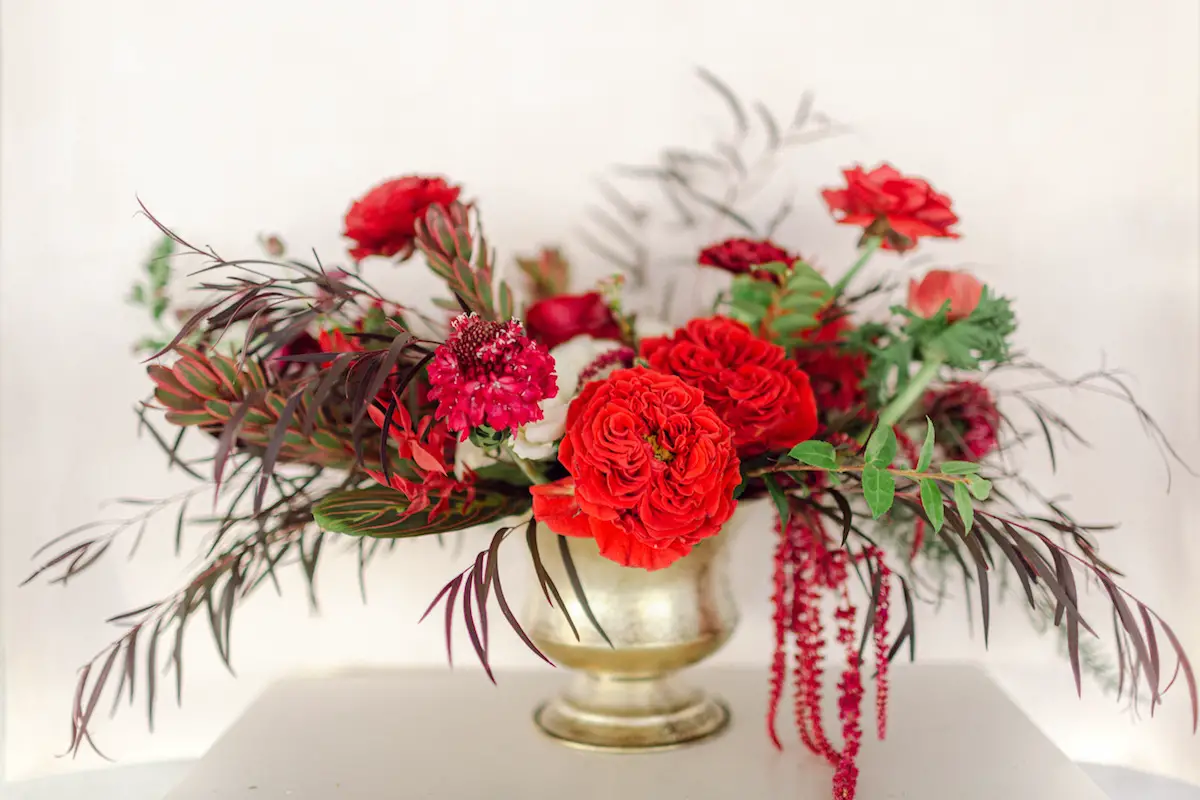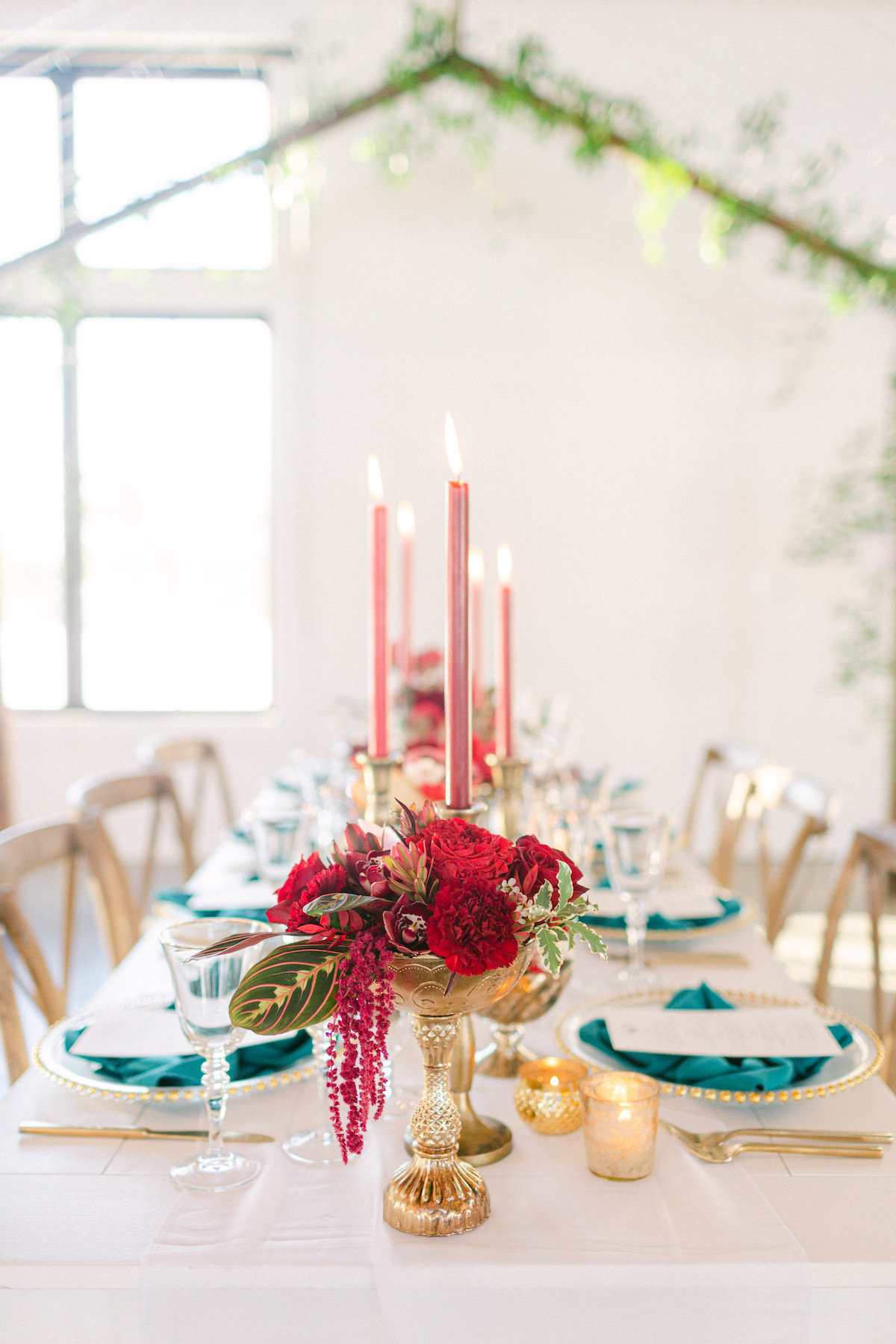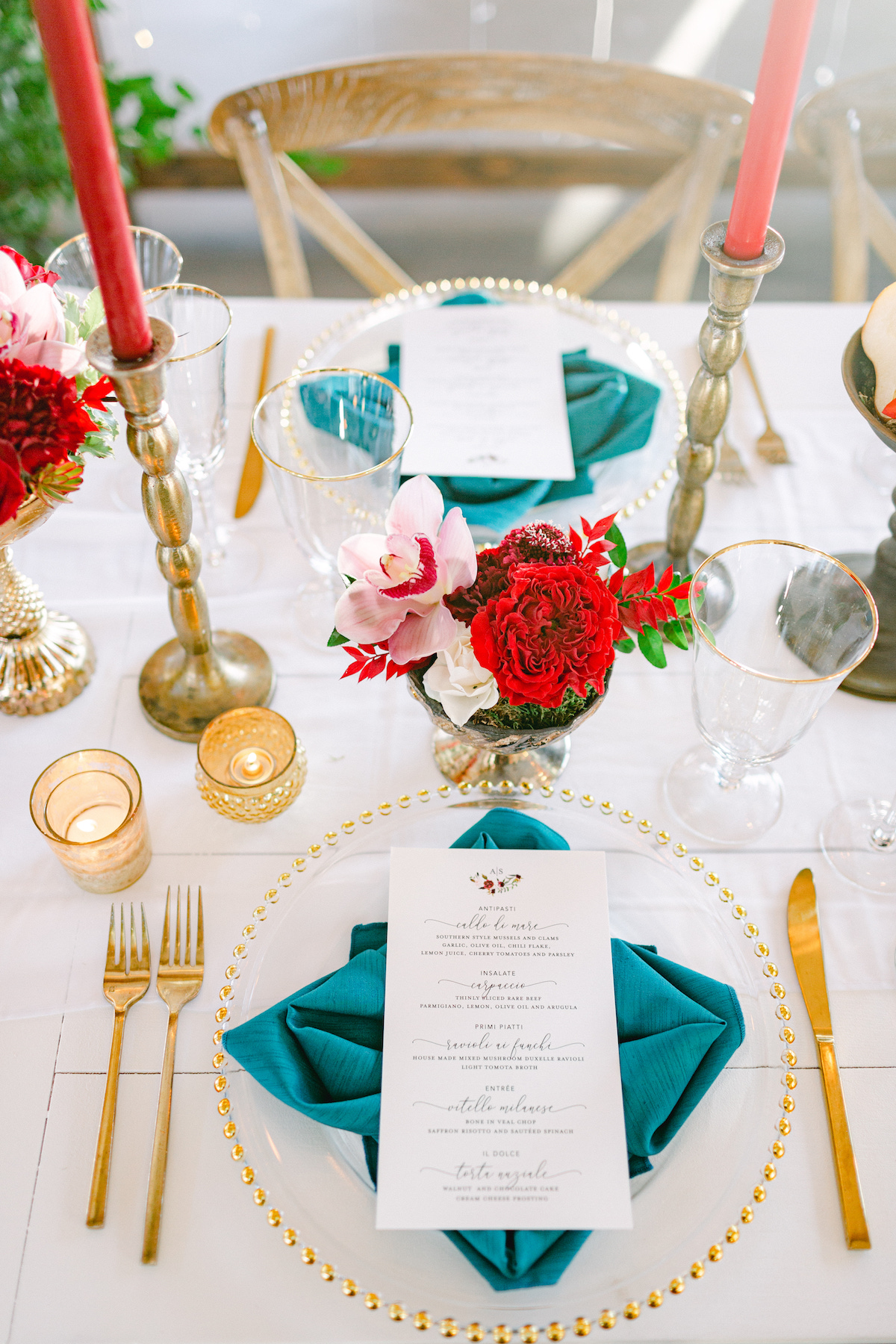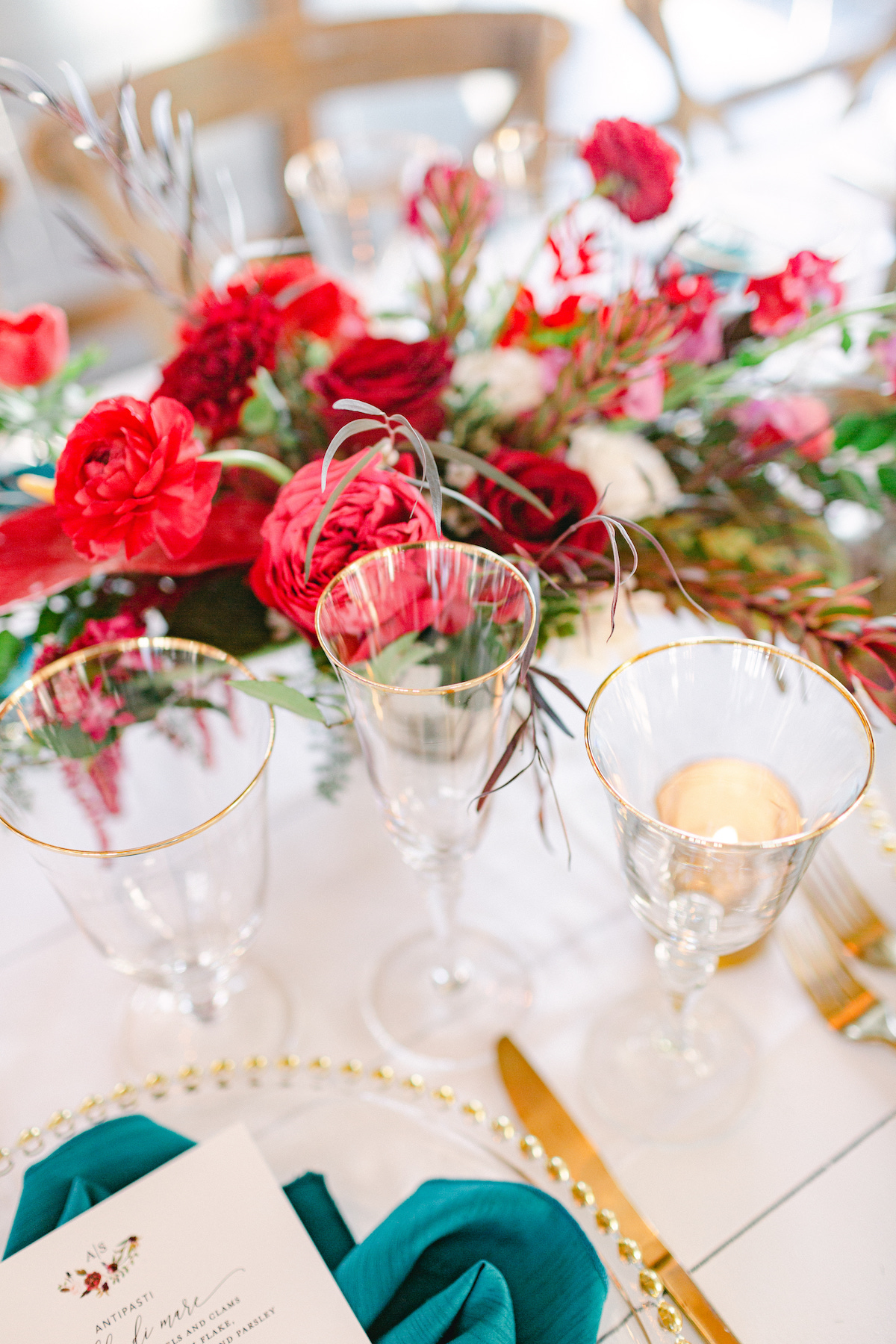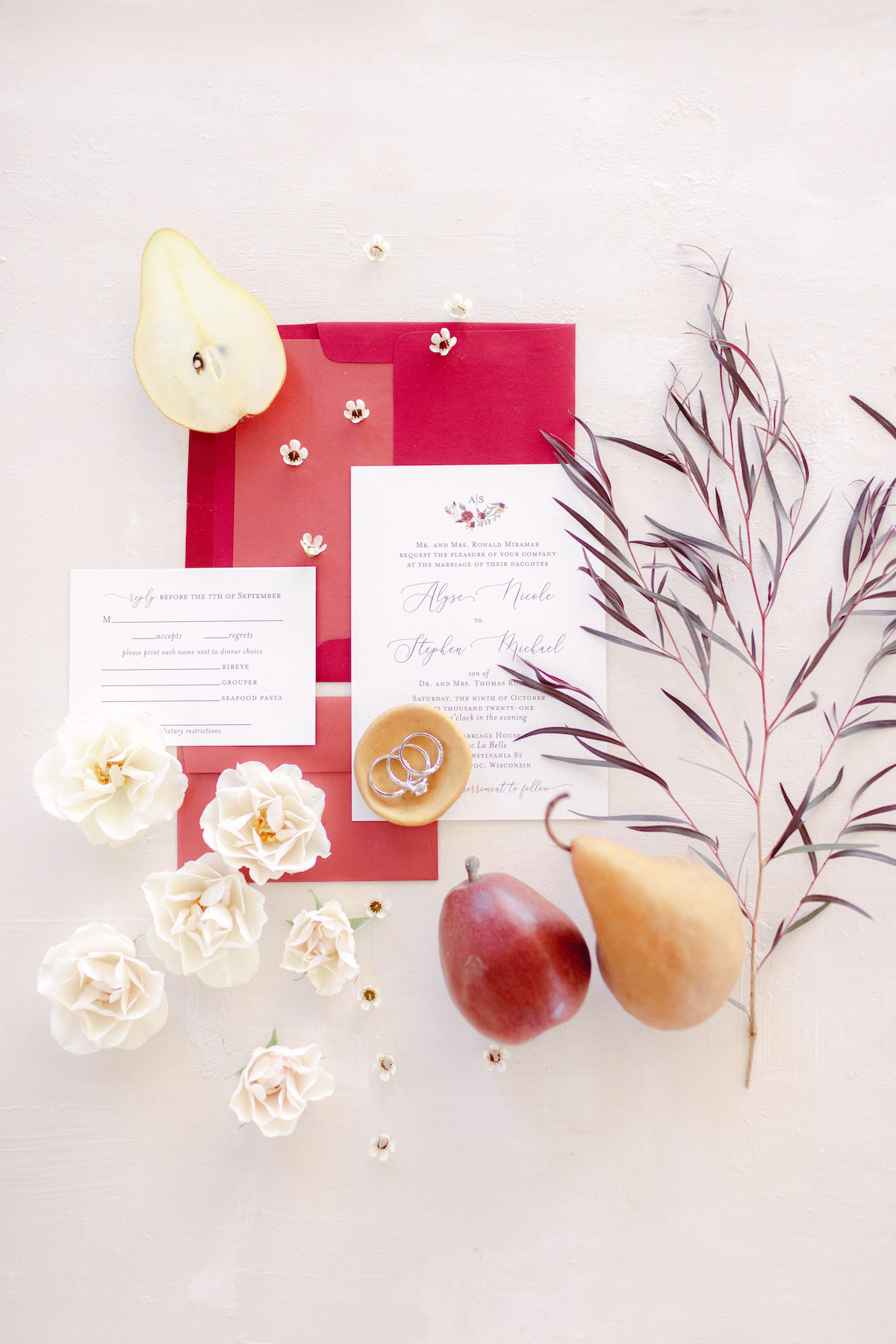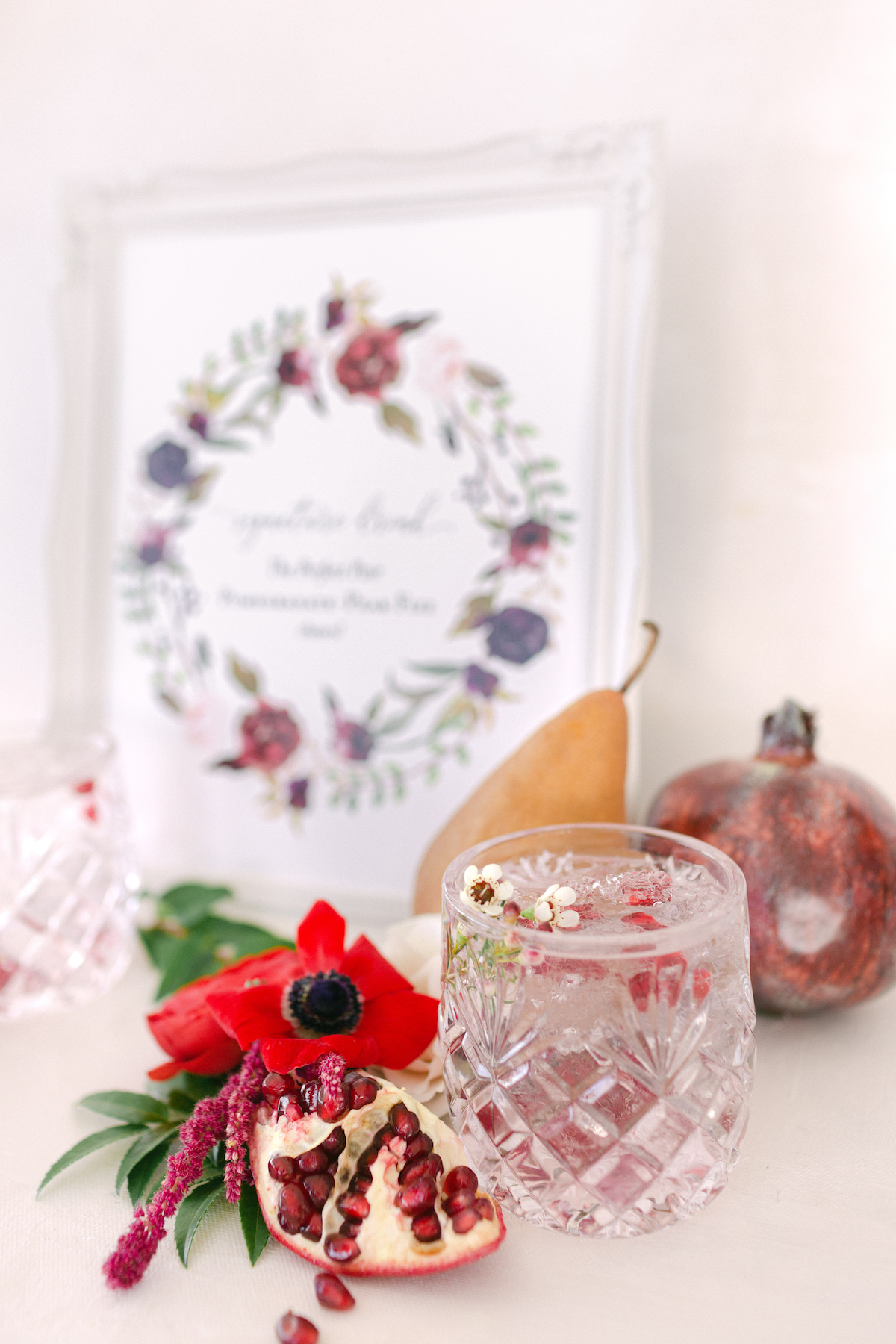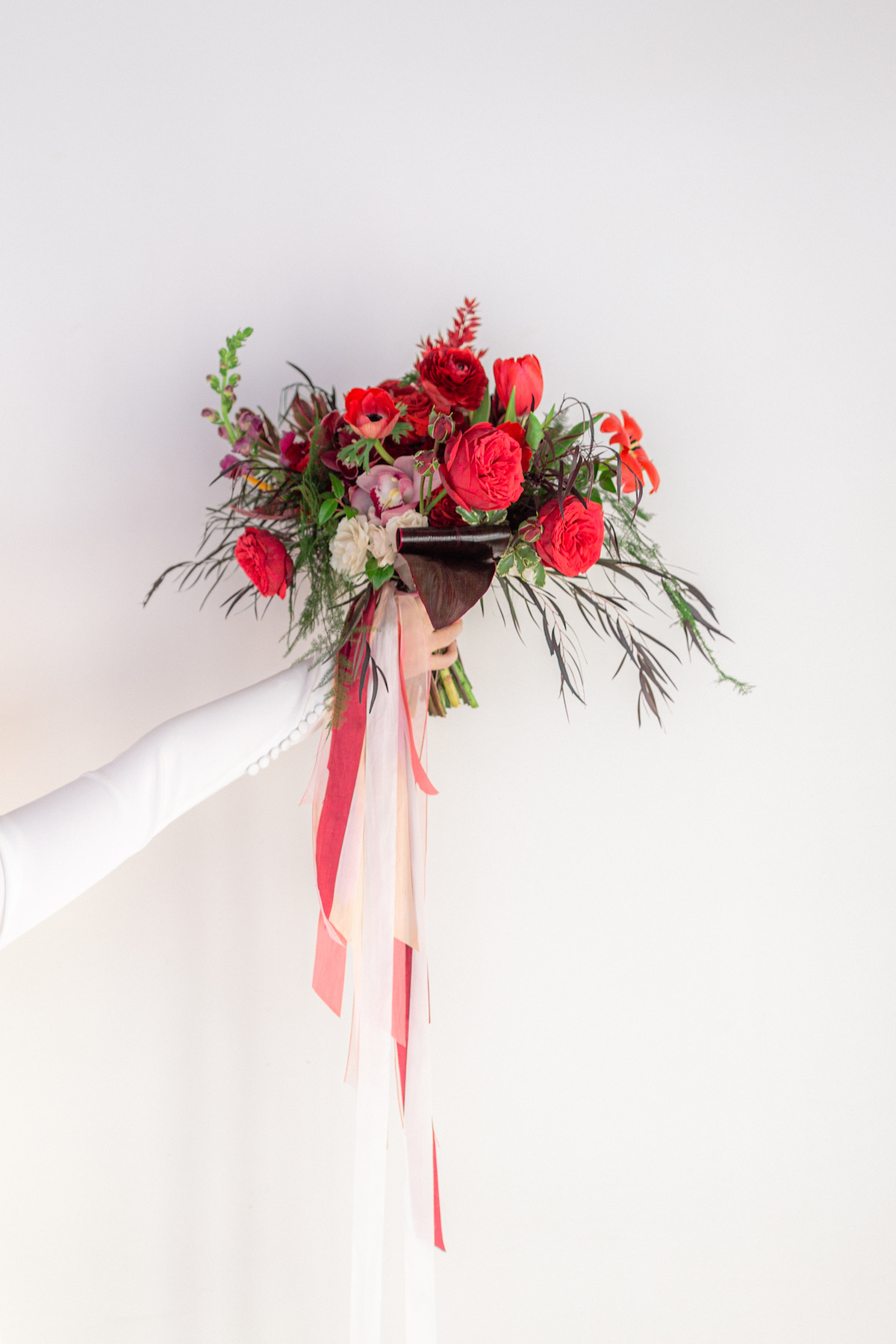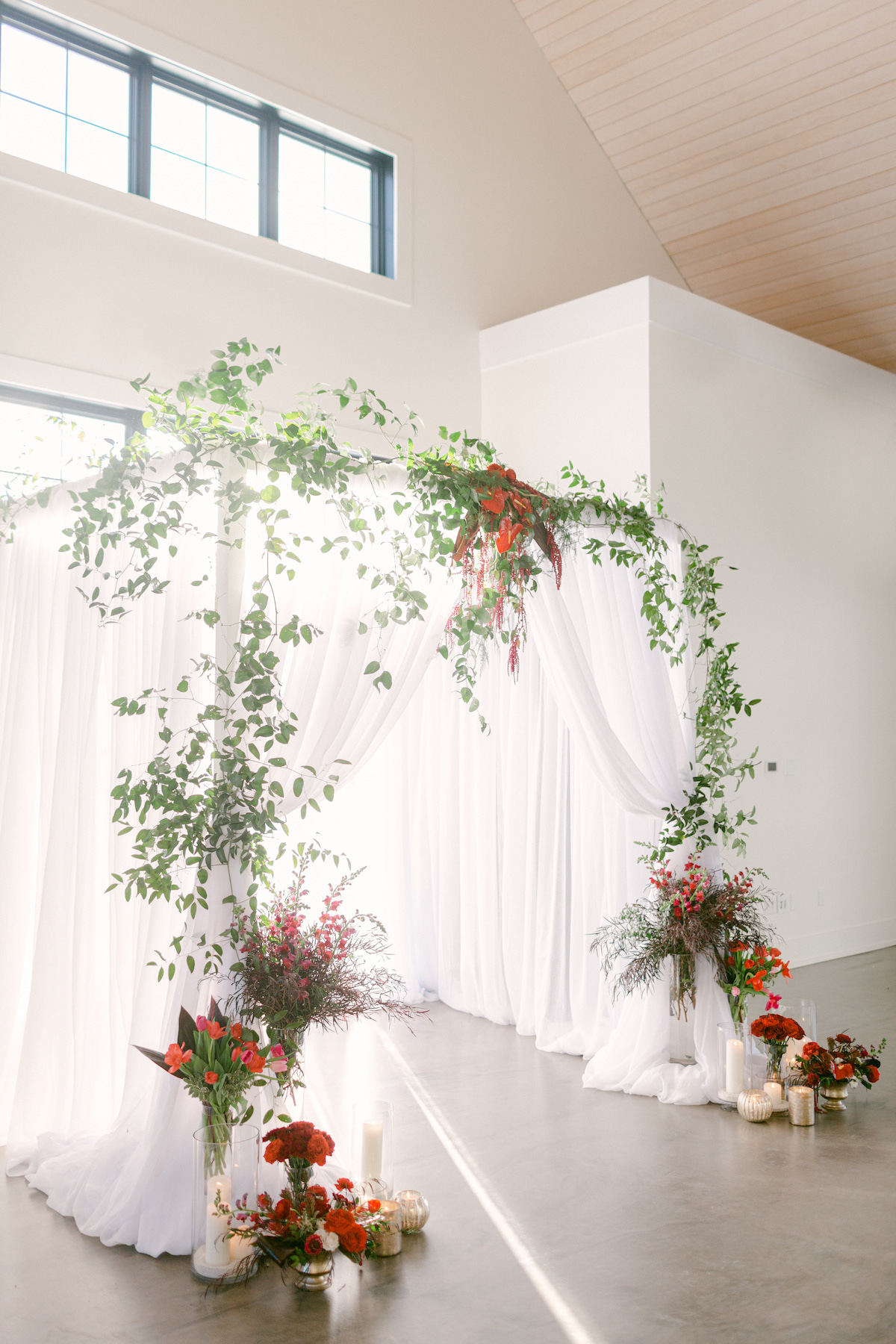 Featured Vendors
Wedding Pros Who Made It Happened