"Mirror, Mirror On the wWll" Who Has The Prettiest Wedding of Them All?
Magical. That's the word that describes this editorial with a lush and elegant wedding theme. And truly, what other word could you use to illustrate a day that takes place in an Italian village as beautiful as this?
Anna Bernardini, planner & owner of AnnaB Events, sent us this ethereal-styled shoot. Featuring mirror details and lush florals, the talented team of vendors developed a classic and romantic vibe for this editorial that is a testament to how much little details can elevate your day. Even if you have a small guest list – or the event isn't "the big day" – things like handcrafted stationery, immaculate table styling, and timeless fashion can make your wedding day feel grand.
We can't stop starring at the dreamy designs and the imagery artfully captured by Linda Nari Photography . Check out the full gallery for all the lovely moments that we just can't seem to get over!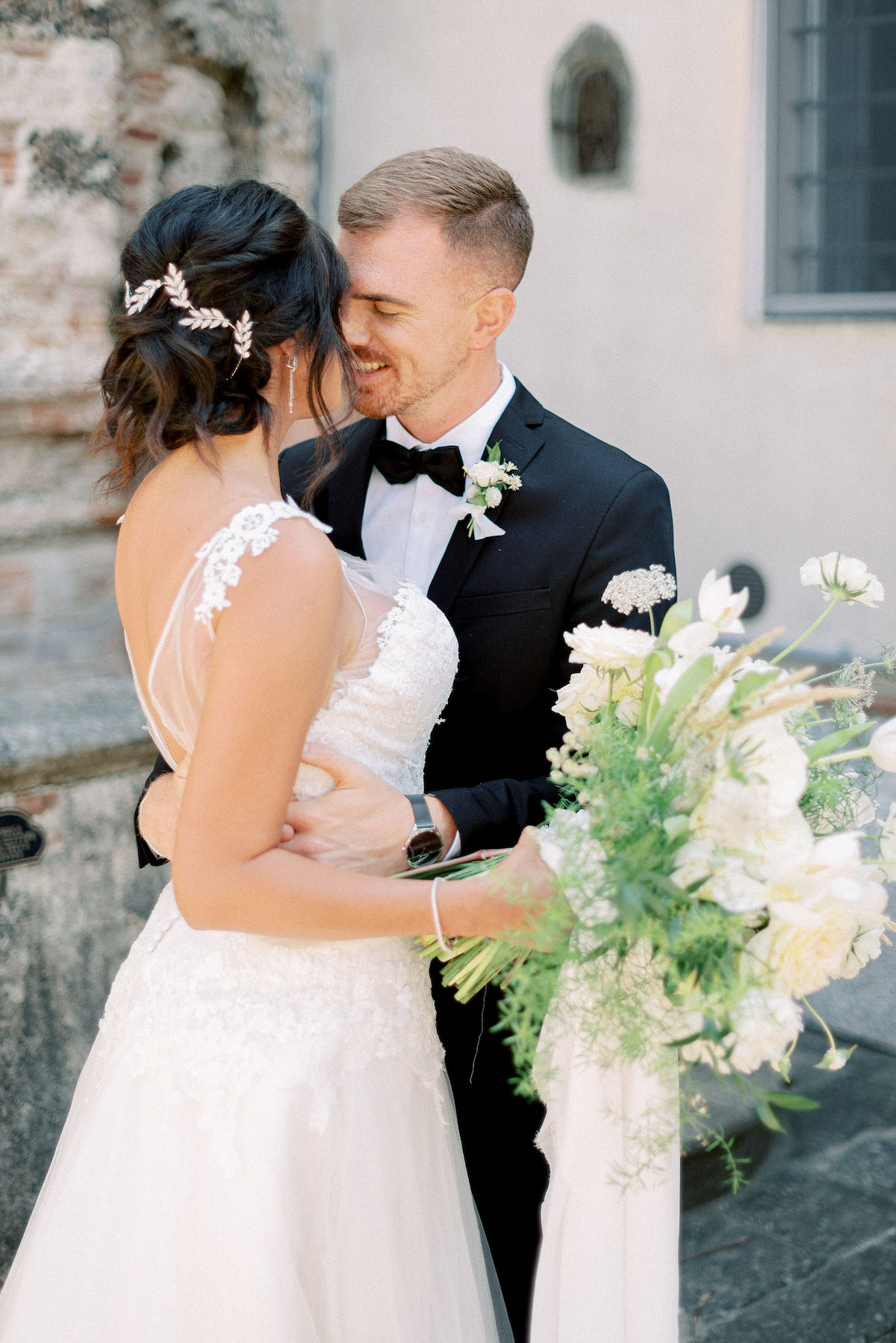 About this Elegant Wedding…
From Anna at AnnaB Events…
With the styled shoot to whom I gave the name "Mirror, mirror on the wall", I wanted to create an extremely refined and elegant setting, rich in decorations. I was inspired by design, dominated by clean lines, games of transparency and reflections.
 The crystal and the mirror are the main elements, precious but very minimal materials that I wanted to make unique and less severe through a real explosion of fresh and fluffy flowers.
The shooting began in an enchanted corner of Villa Scorzi, in front of the seventeenth-century cave in rocaille style from which emerged a sumptuous fountain: crystal cylinders were the support to lush floral decorations that recalled white vaporous clouds.
 In the lush Italian garden of the historic Villa, located at the foot of a hill in the Tuscan countryside, the set-up was designed in front of the facade: all the elements, whose image was reflected on the mirror surface, tended towards the blue sky, typical of a pleasant summer afternoon: the chandeliers with a soft wavy line and the majestic vase that collects a cascade of fragrant hydrangeas and regal orchids, were the protagonists.
The tablescape was composed of simple elements, besides the overall look gives a WOW effect: white tulips and lush native flowers gave refinement to the crystal and silver component of the table.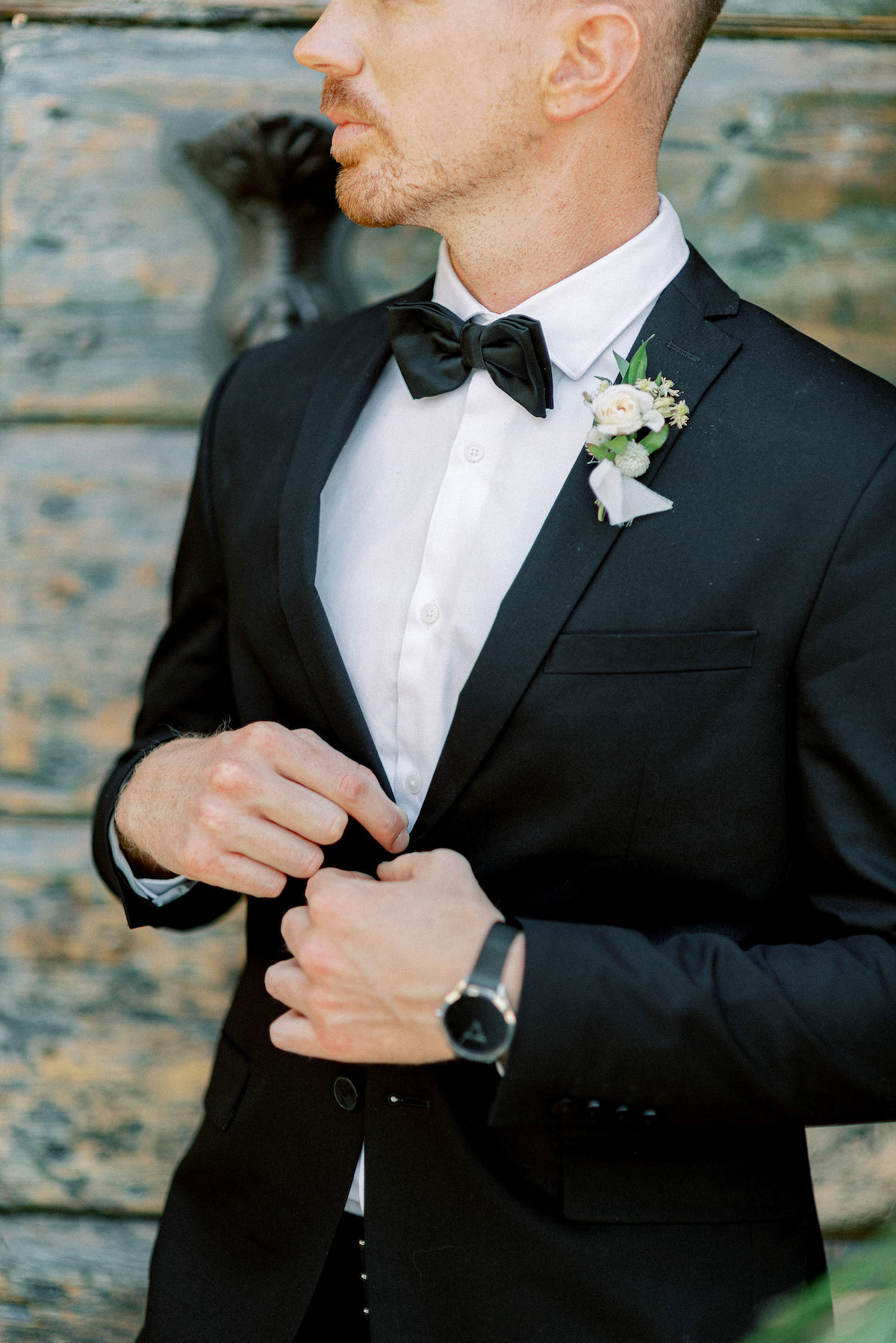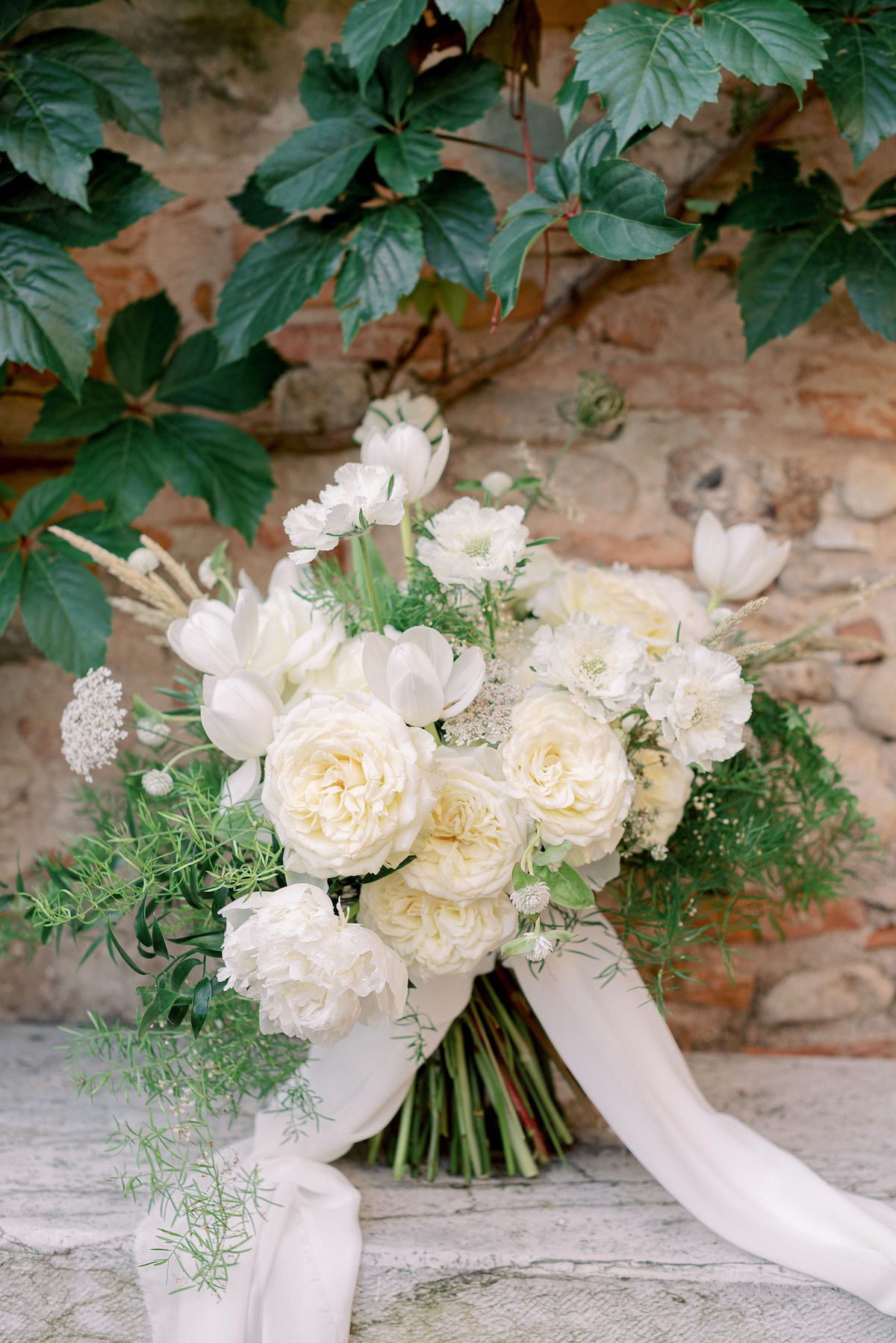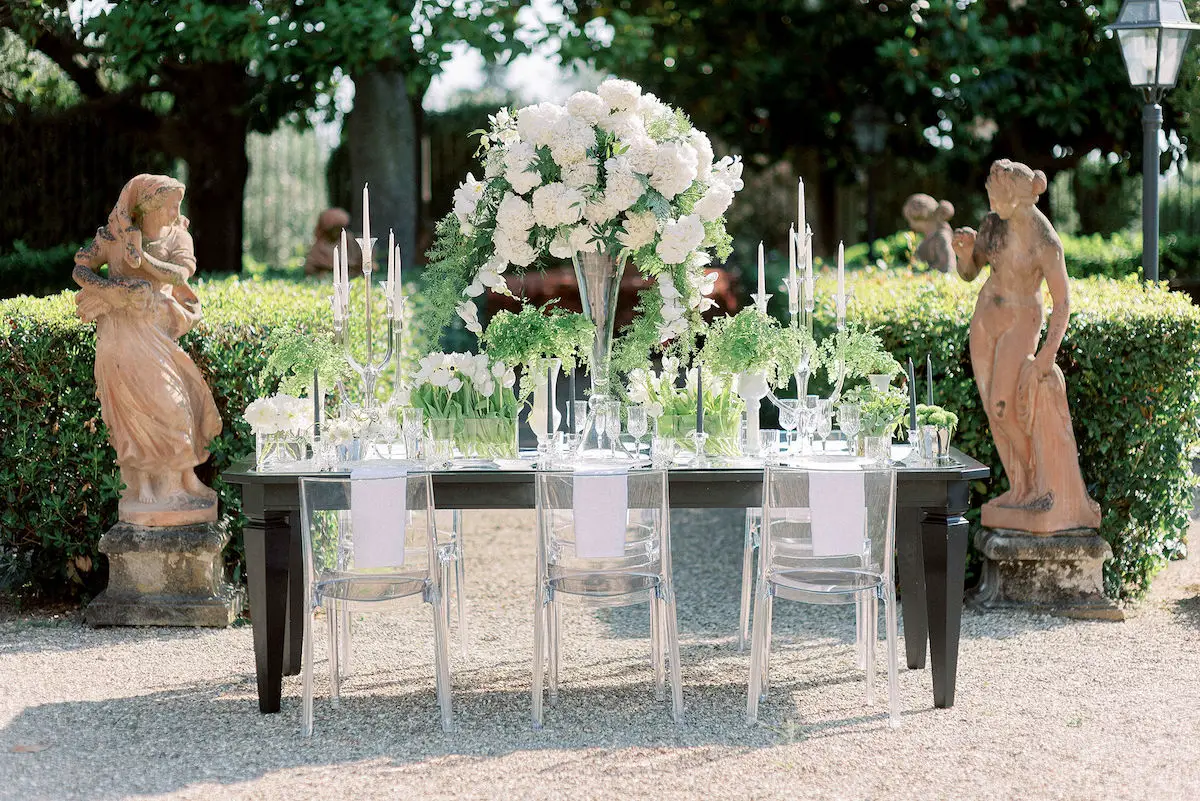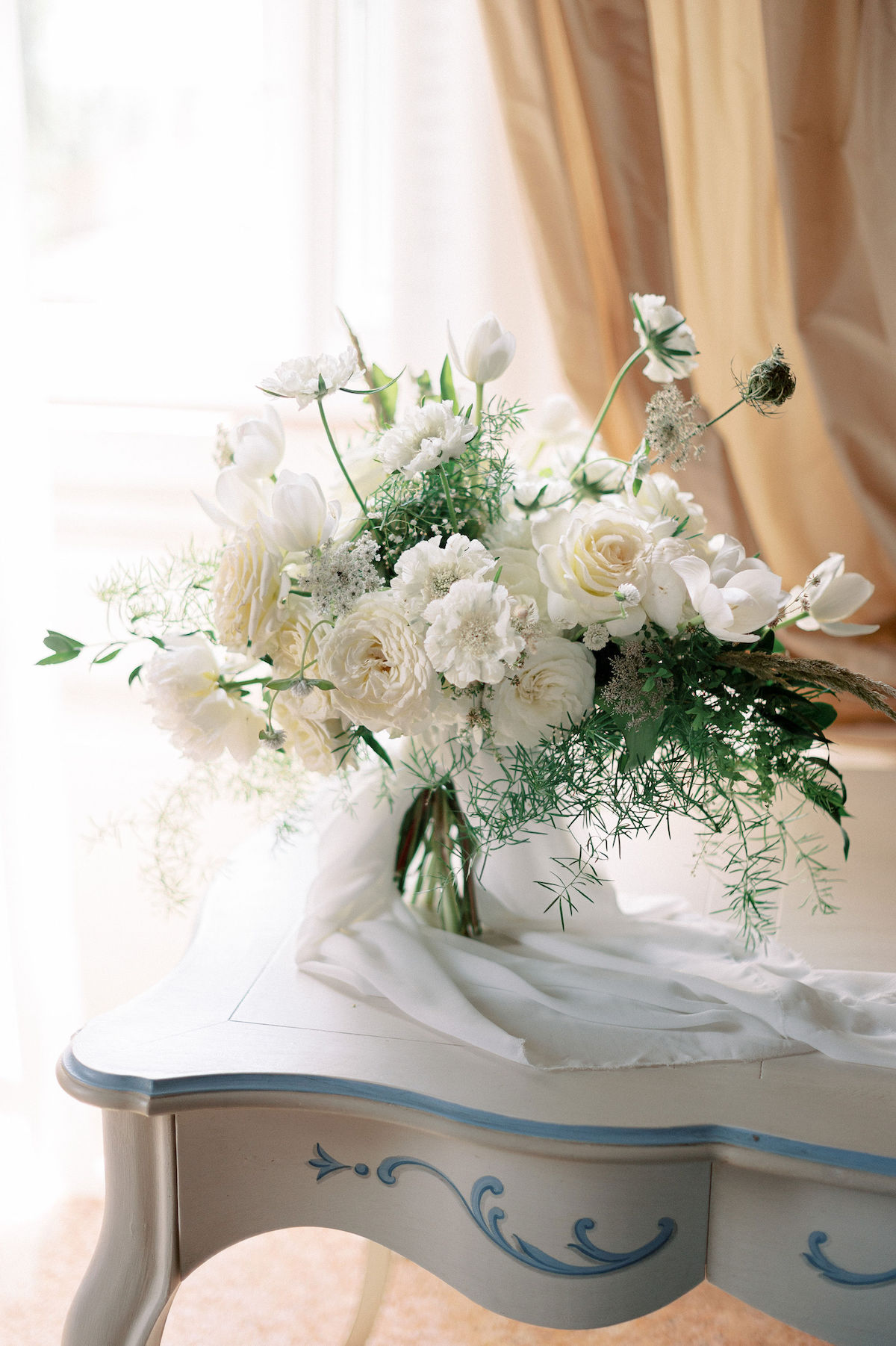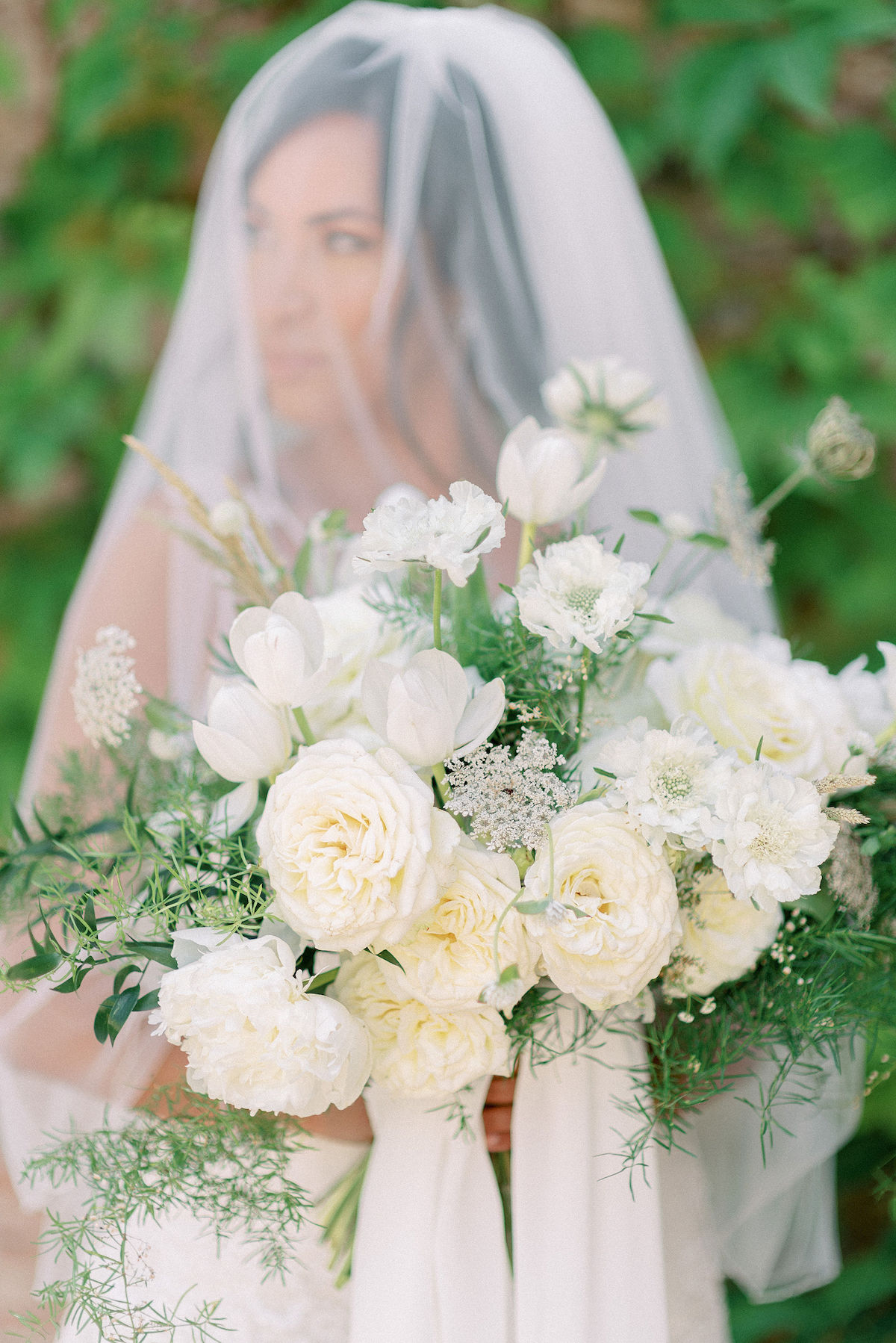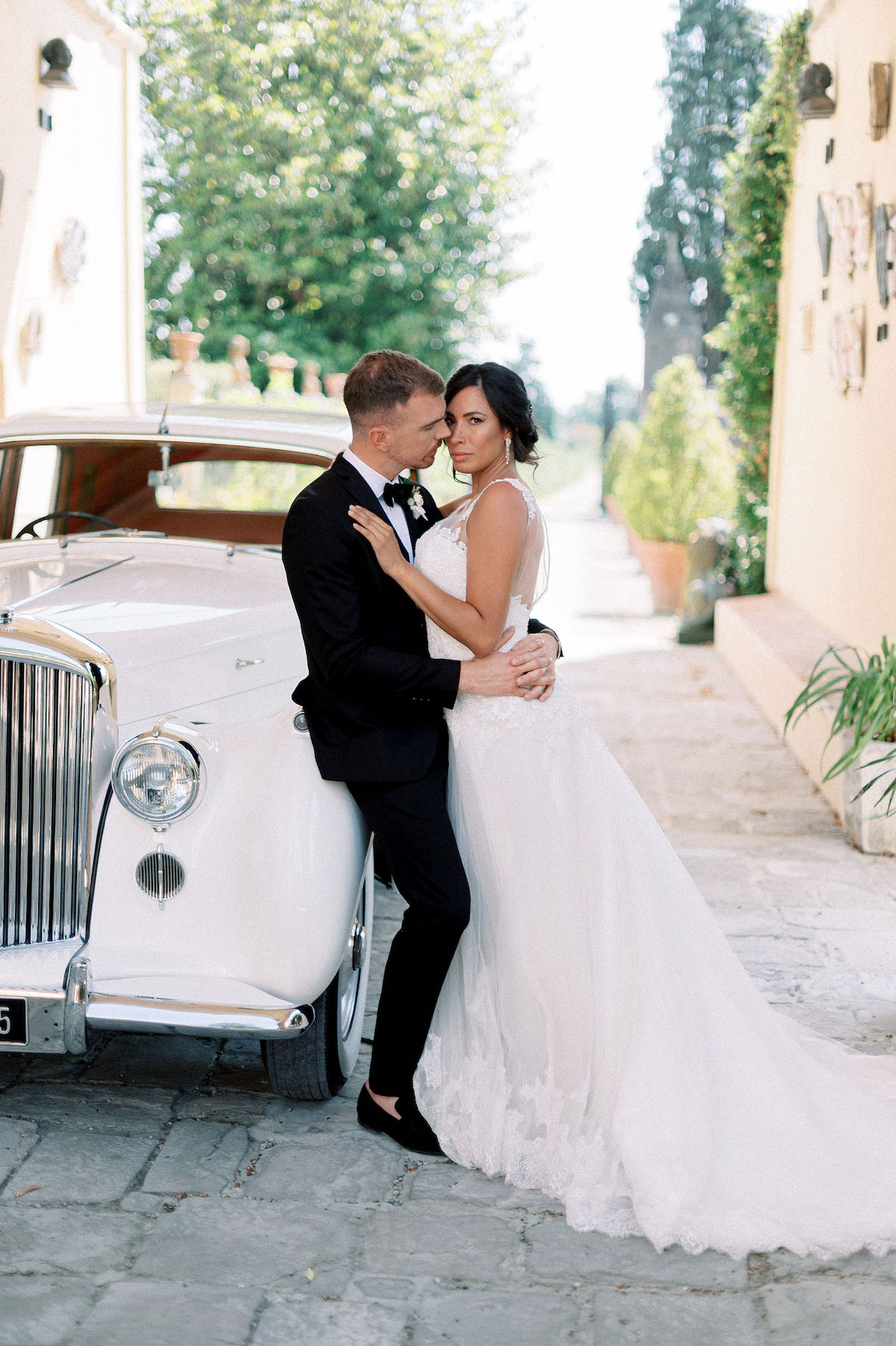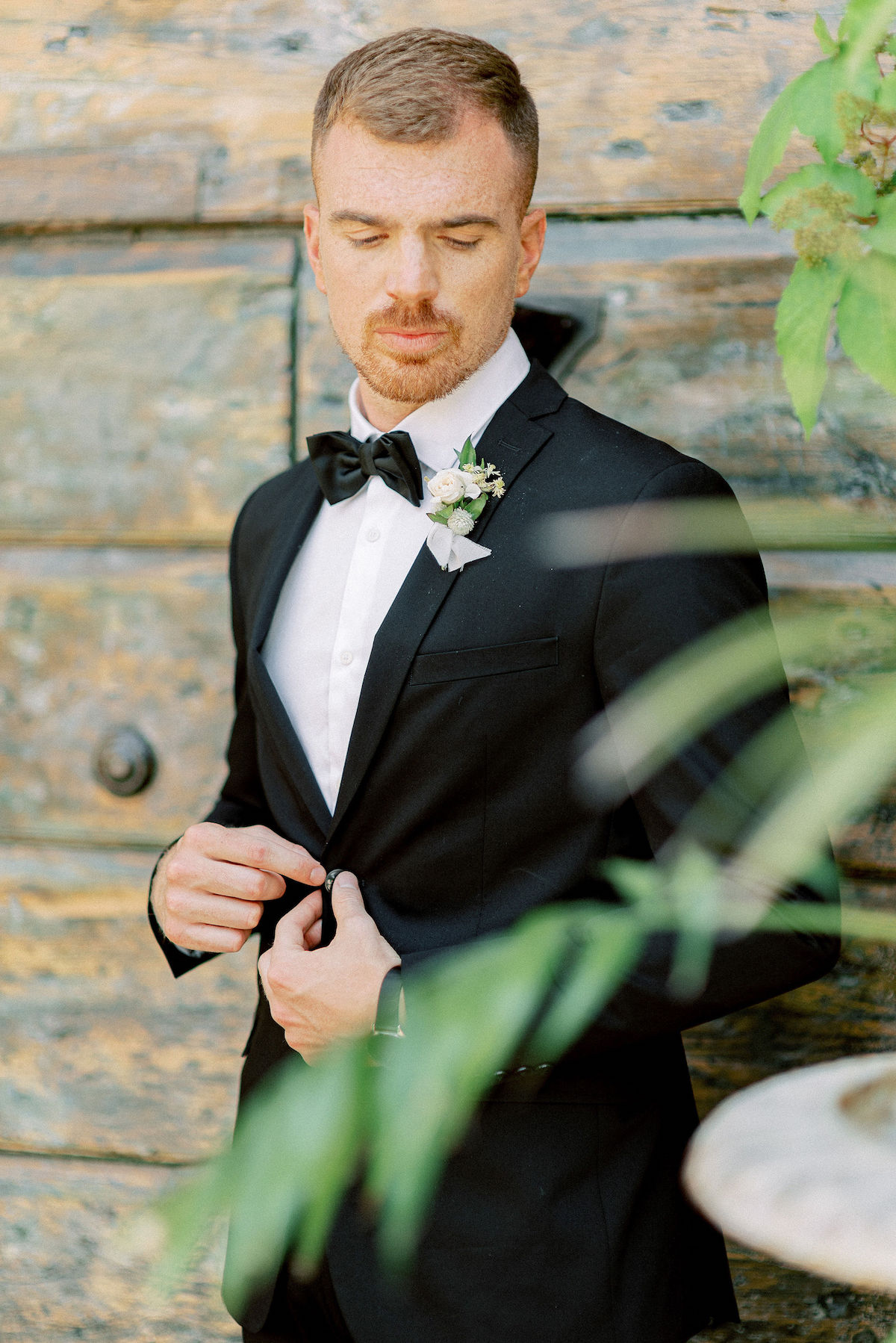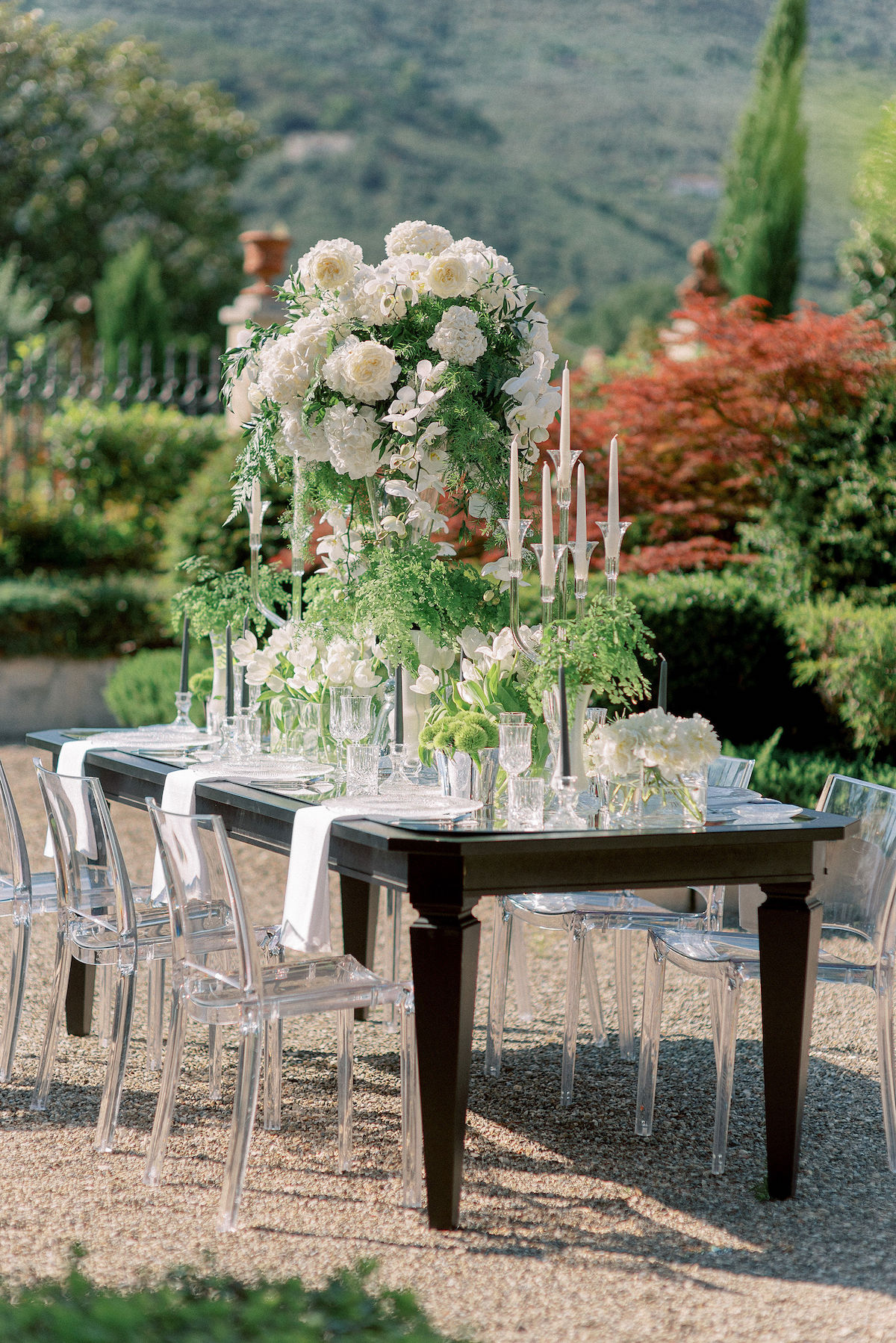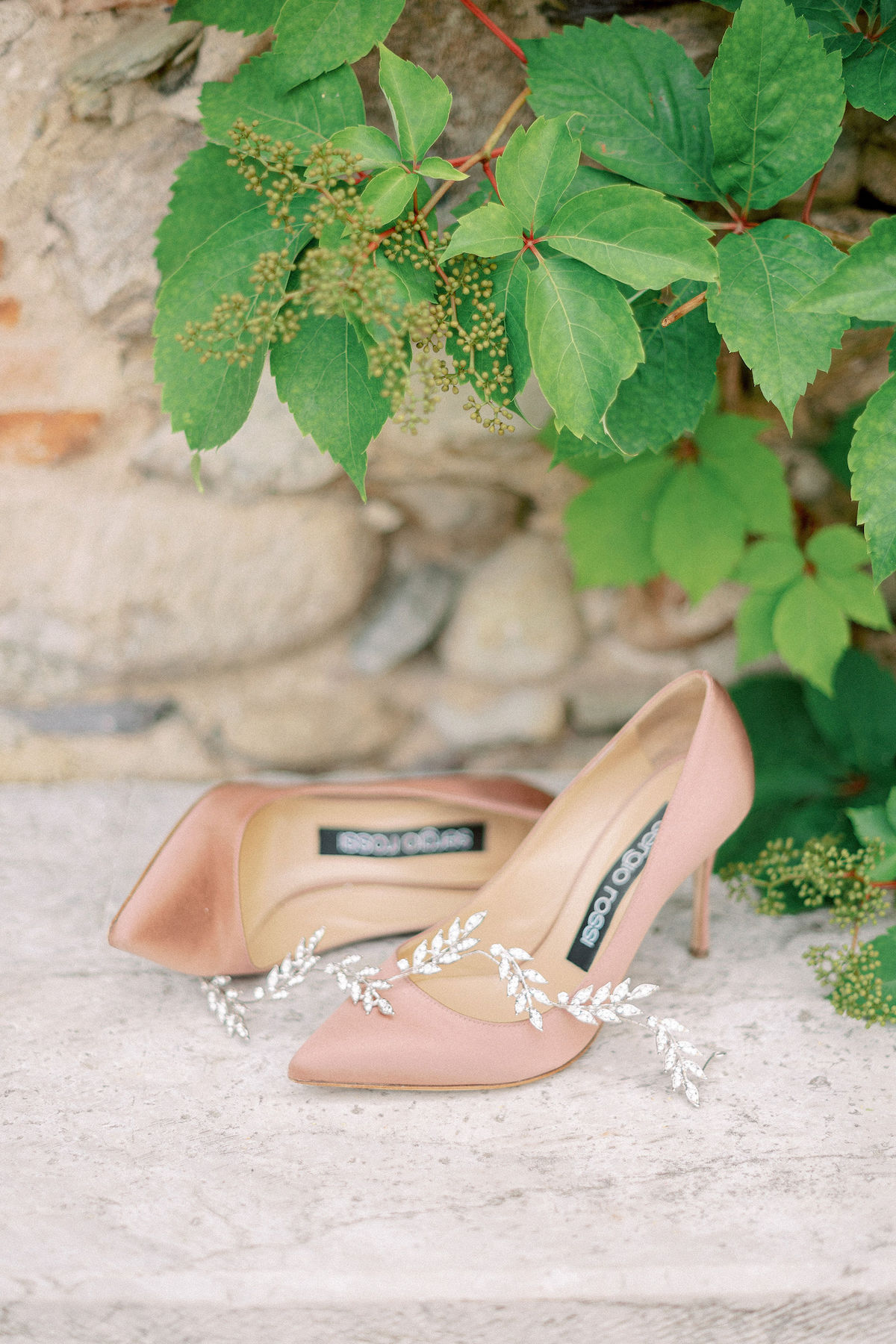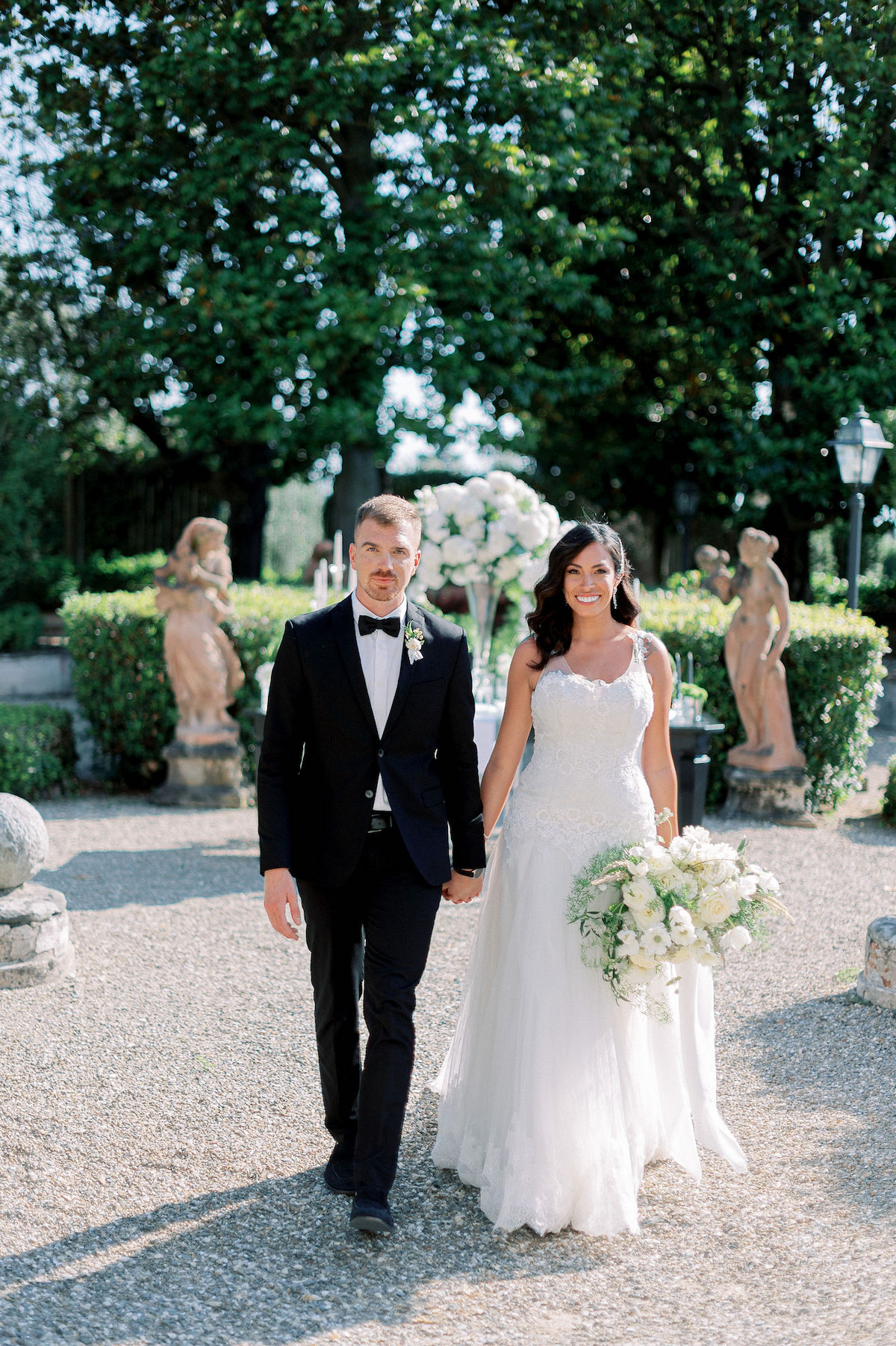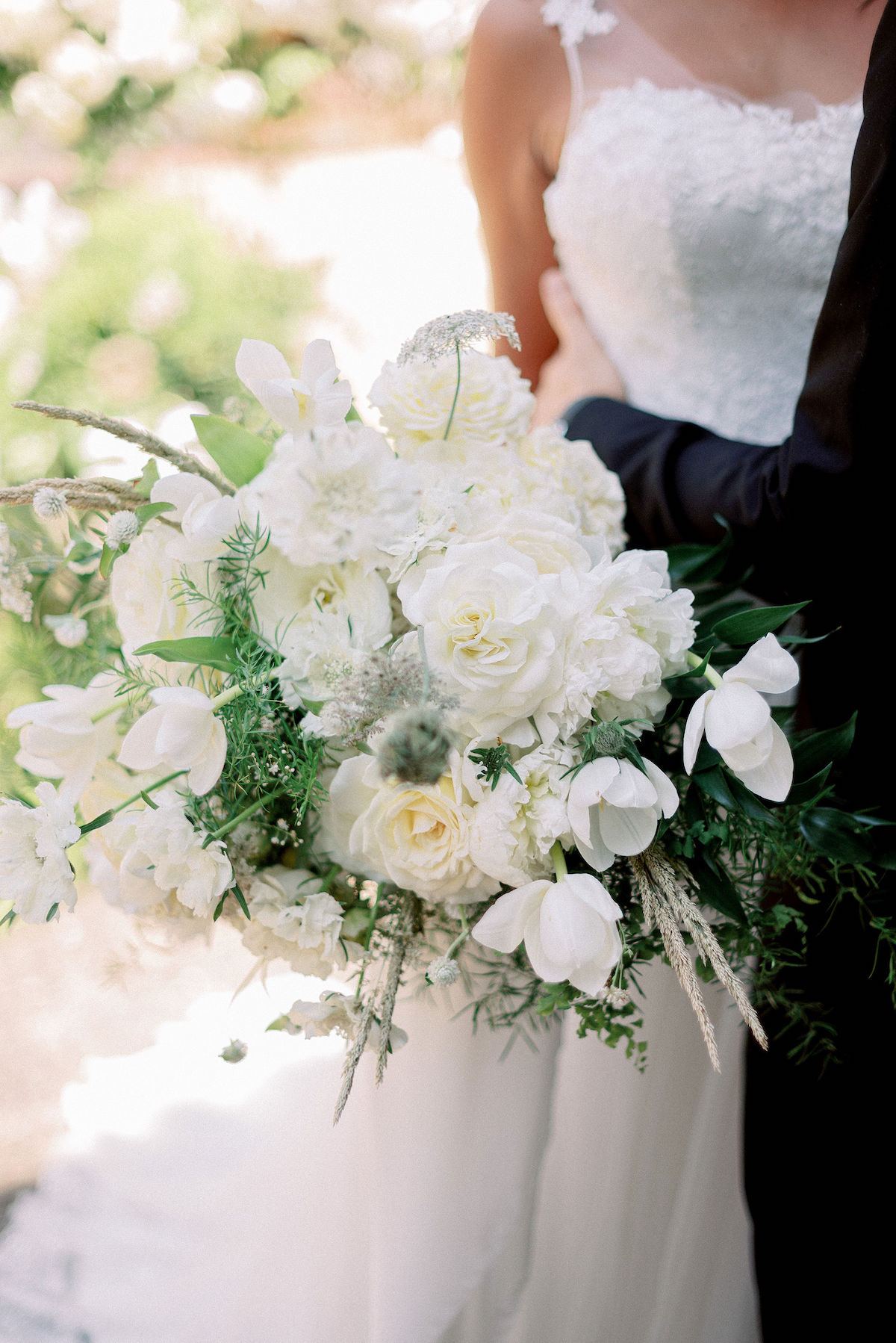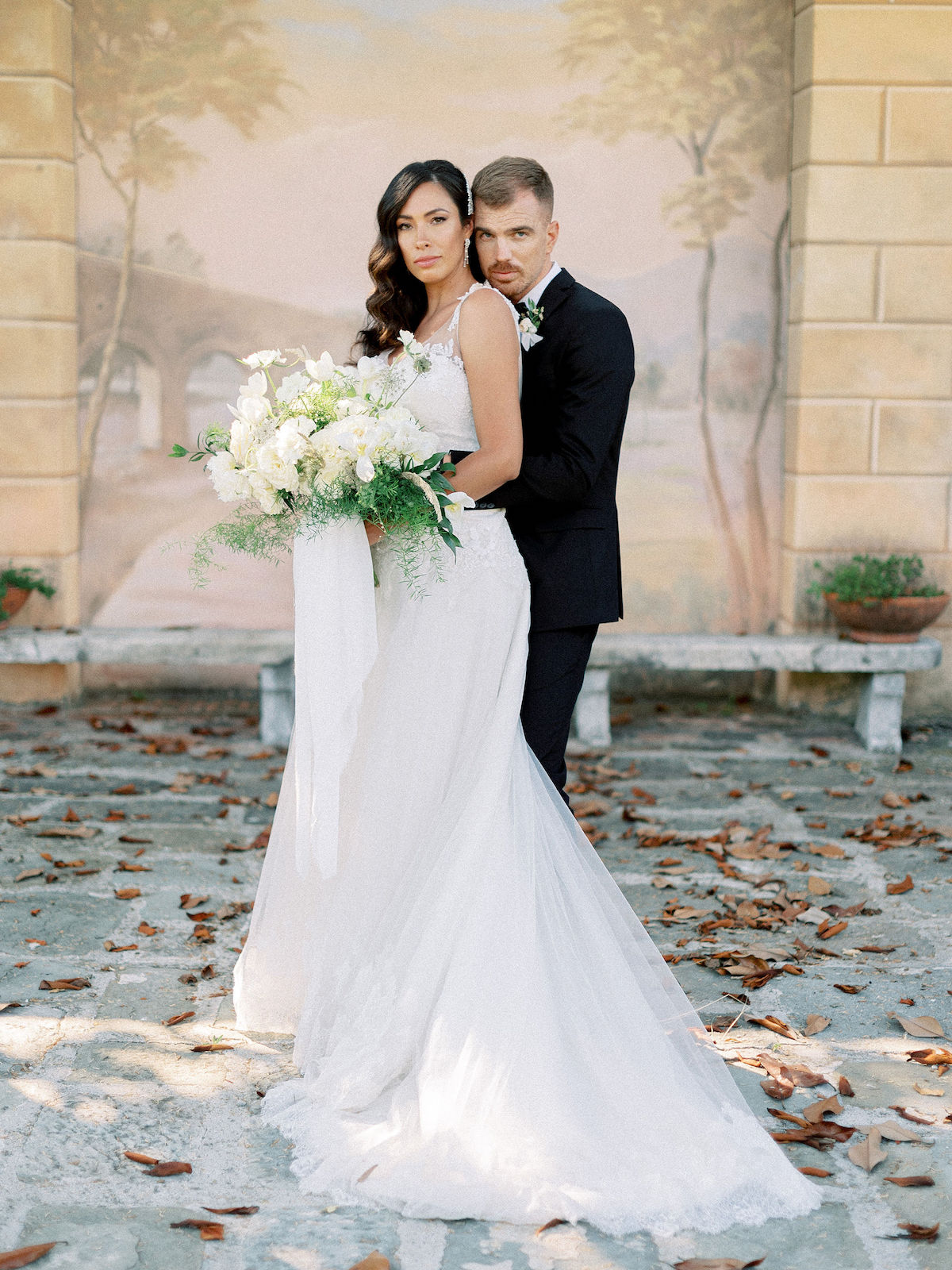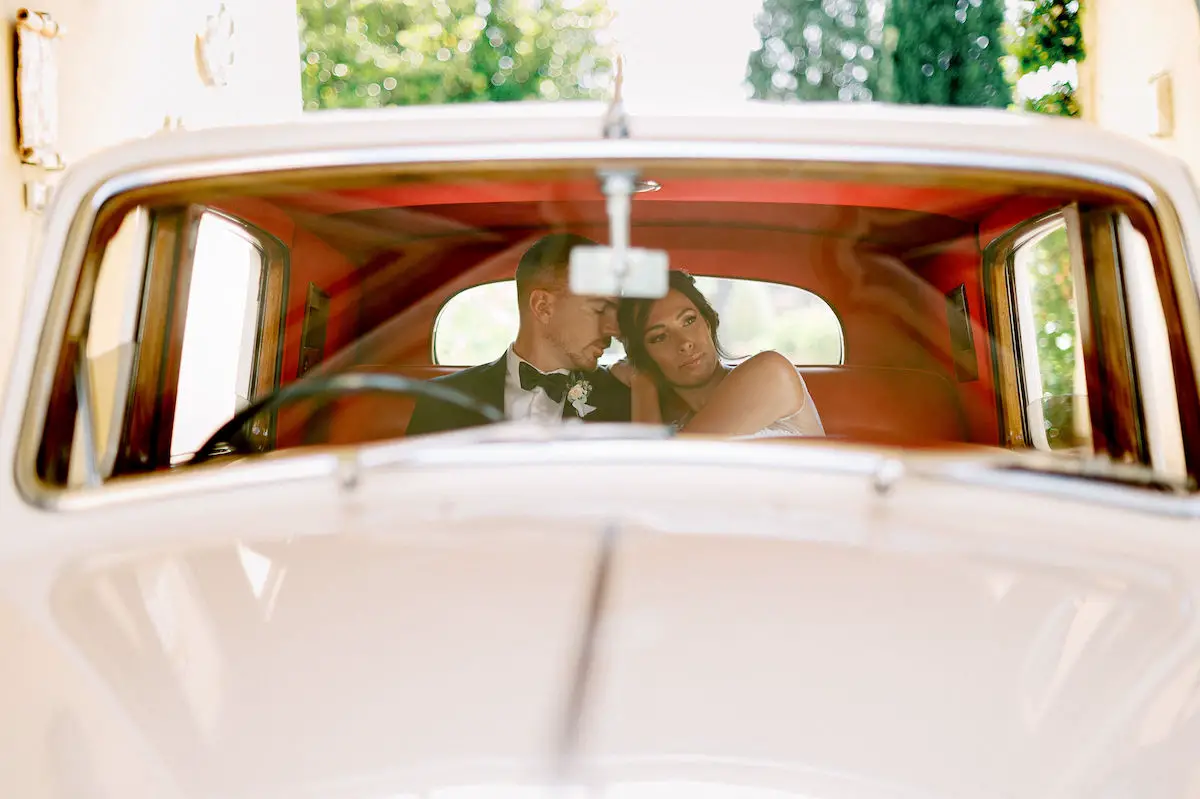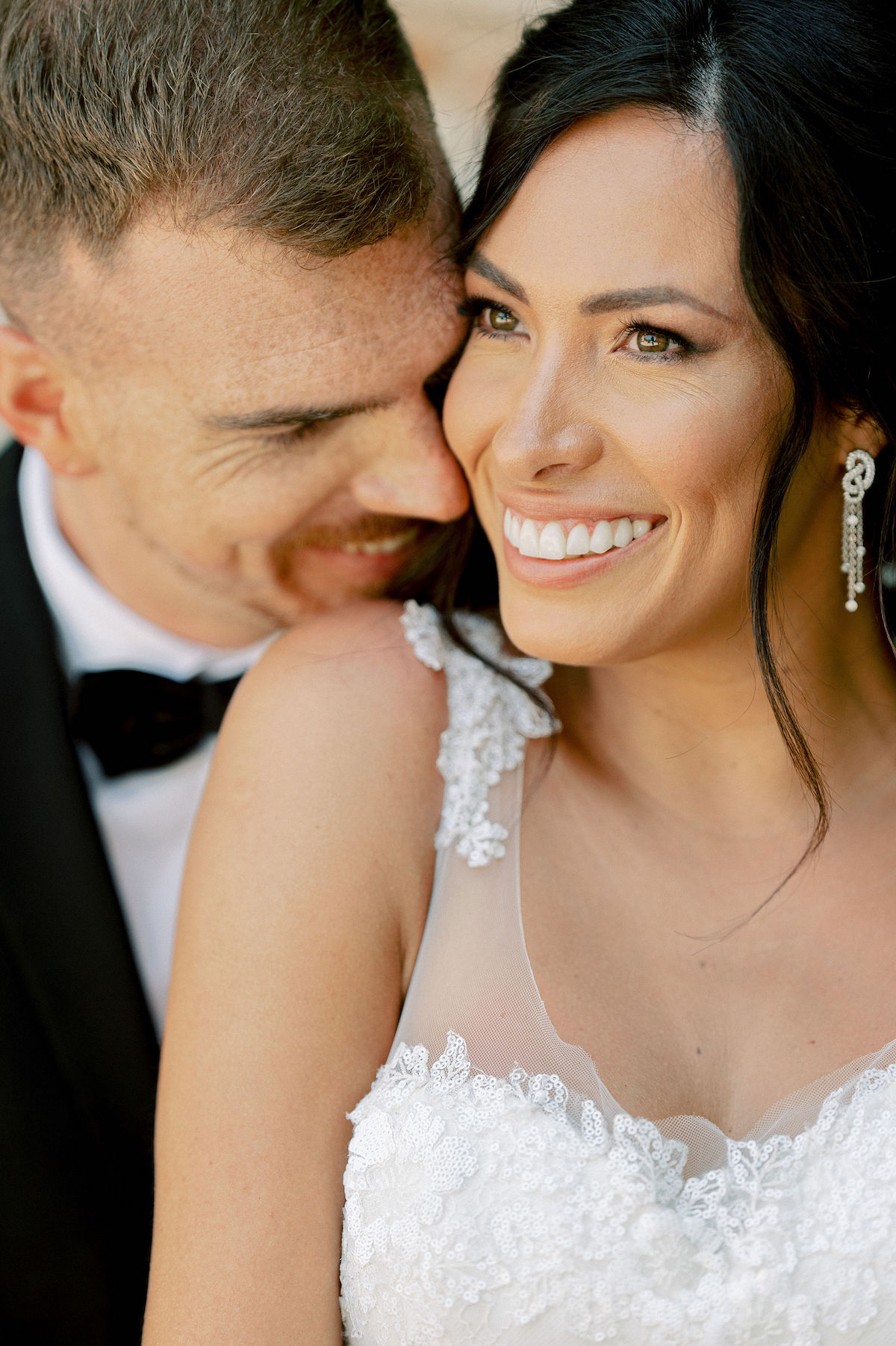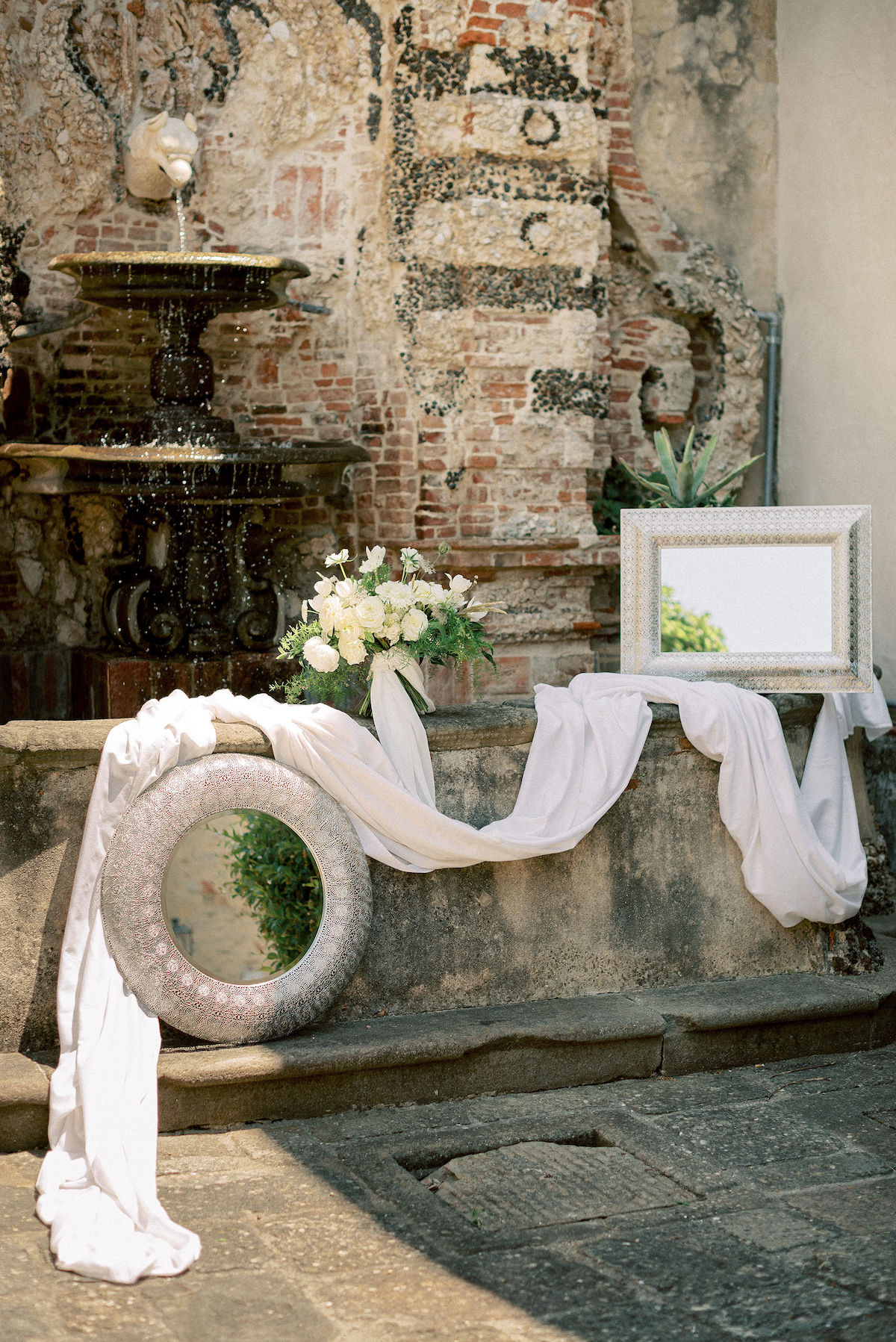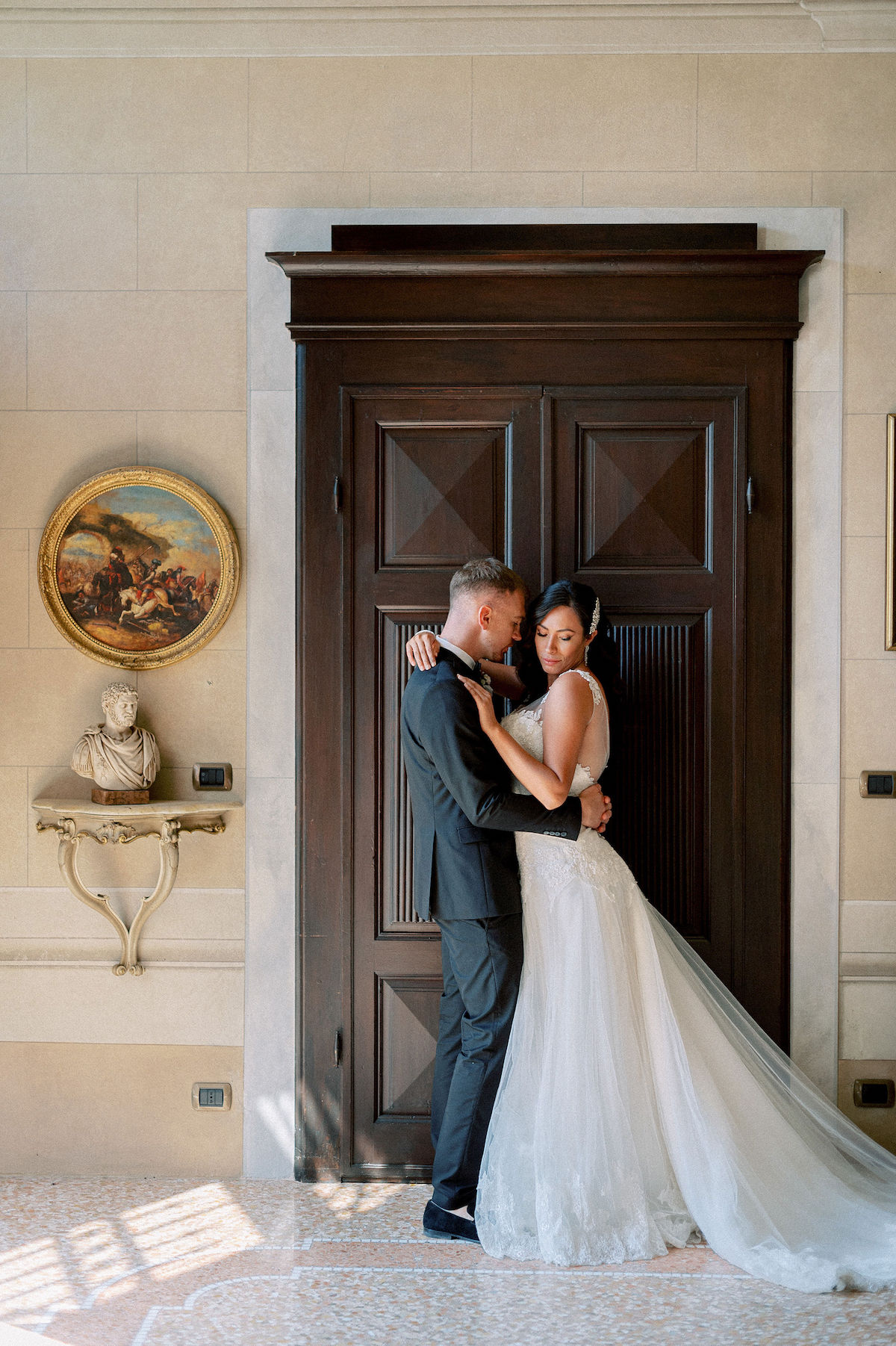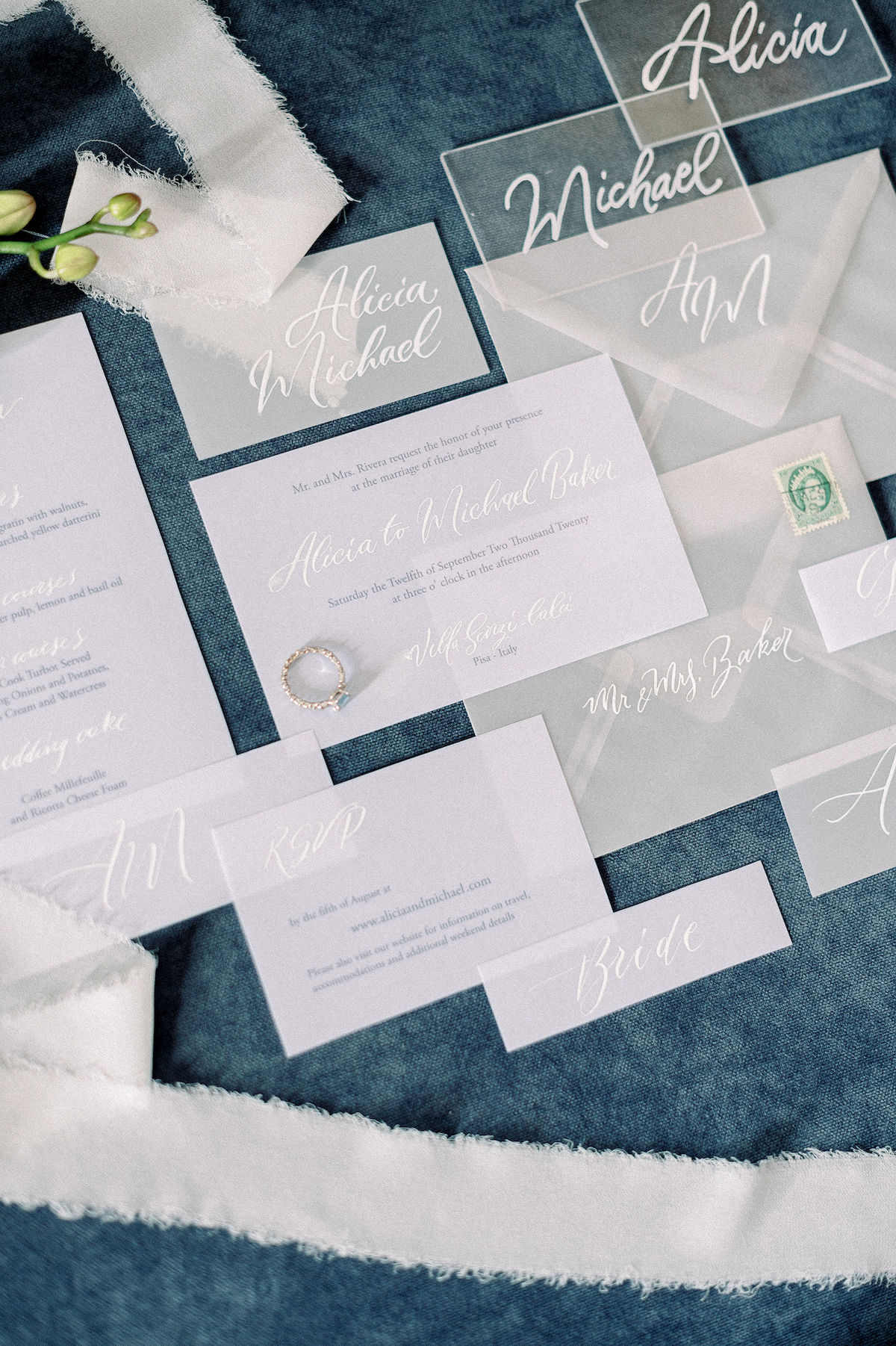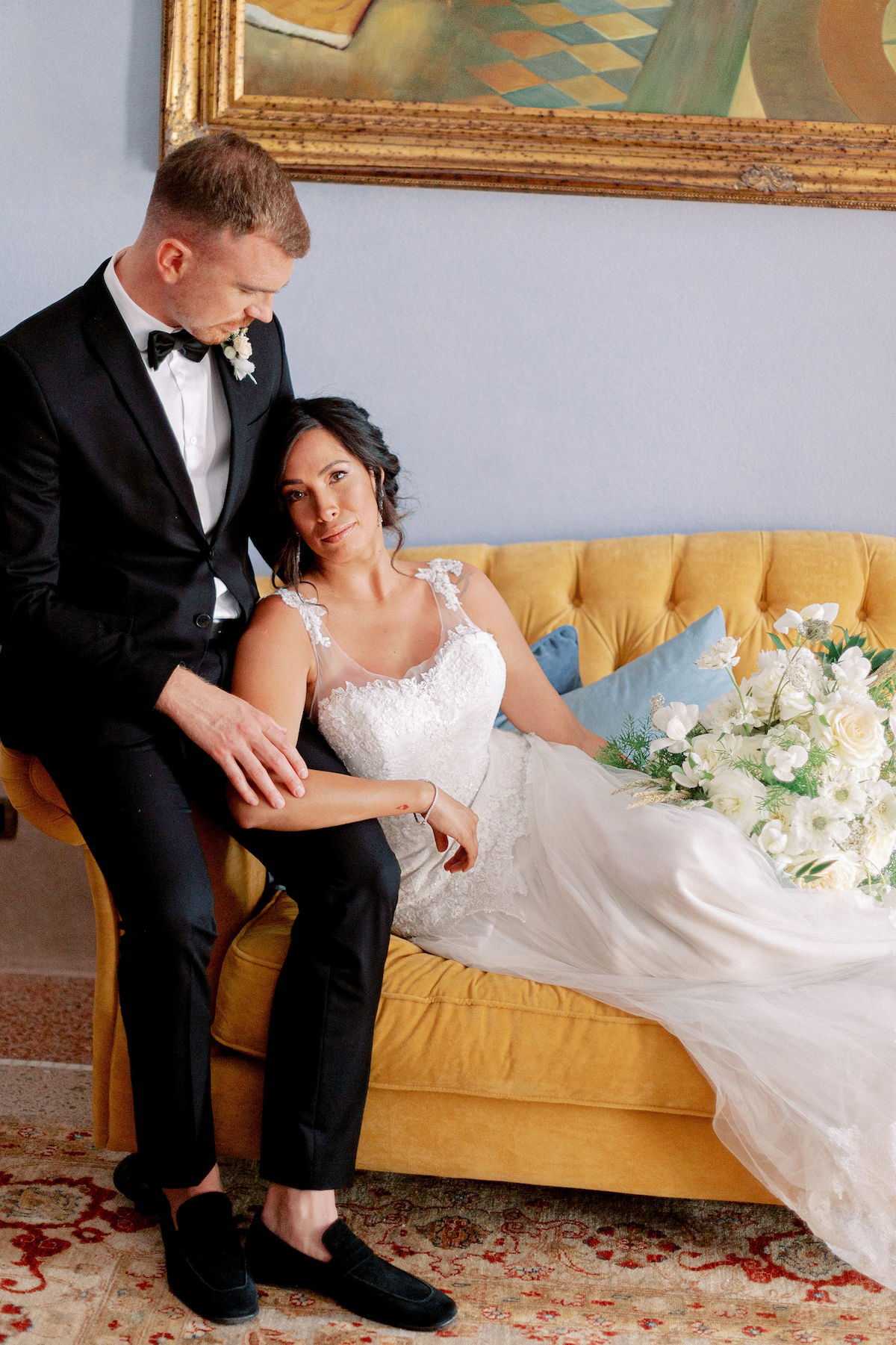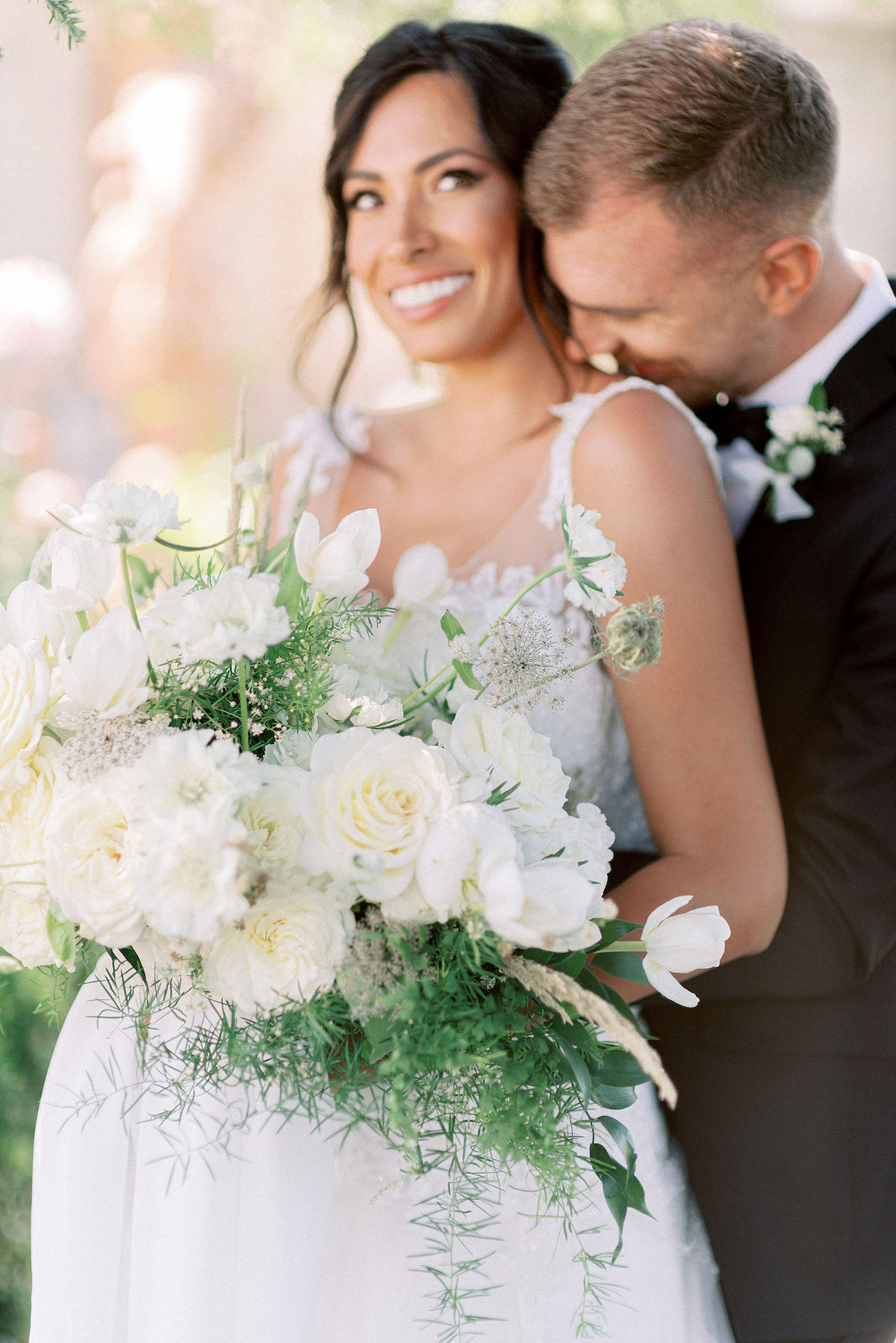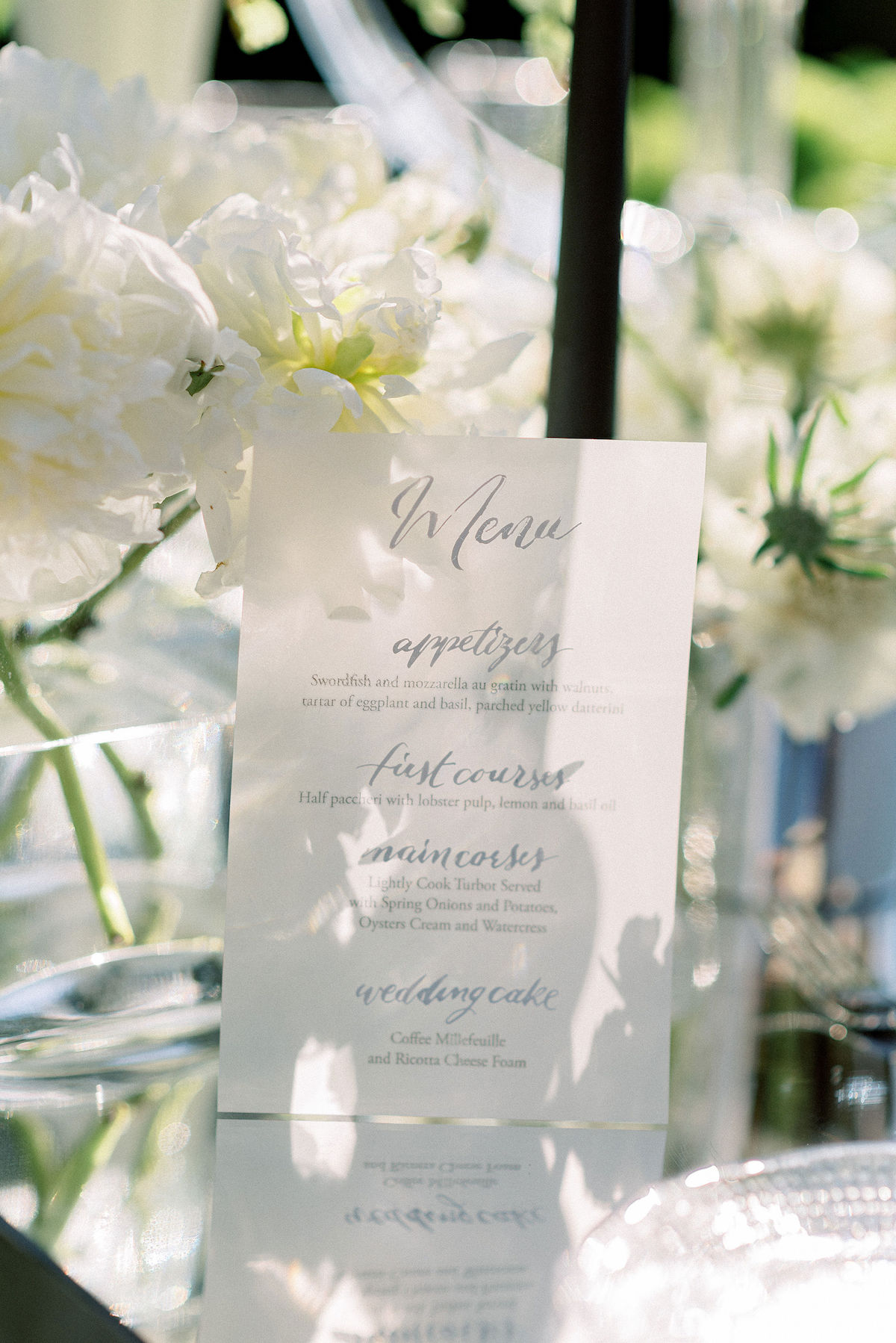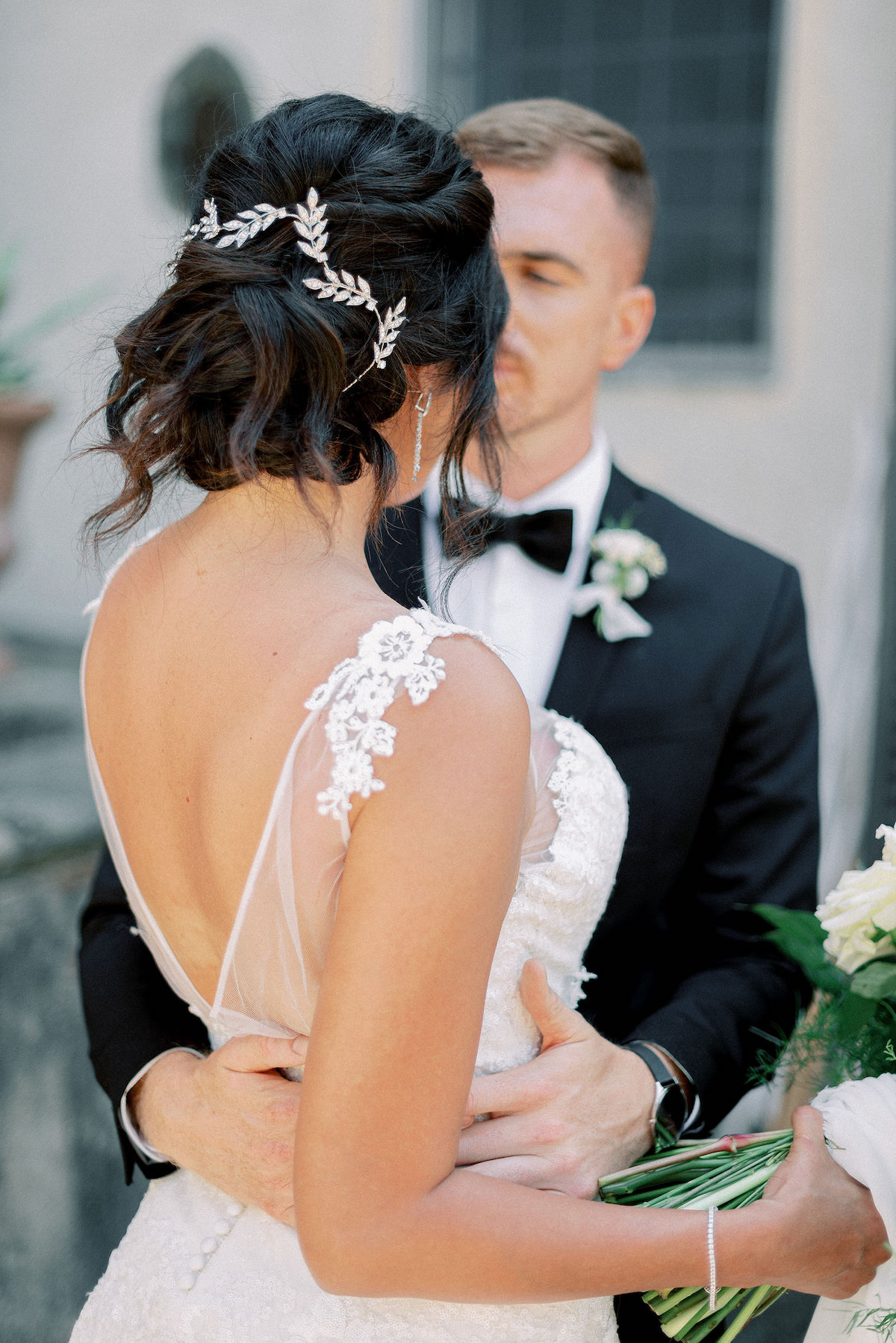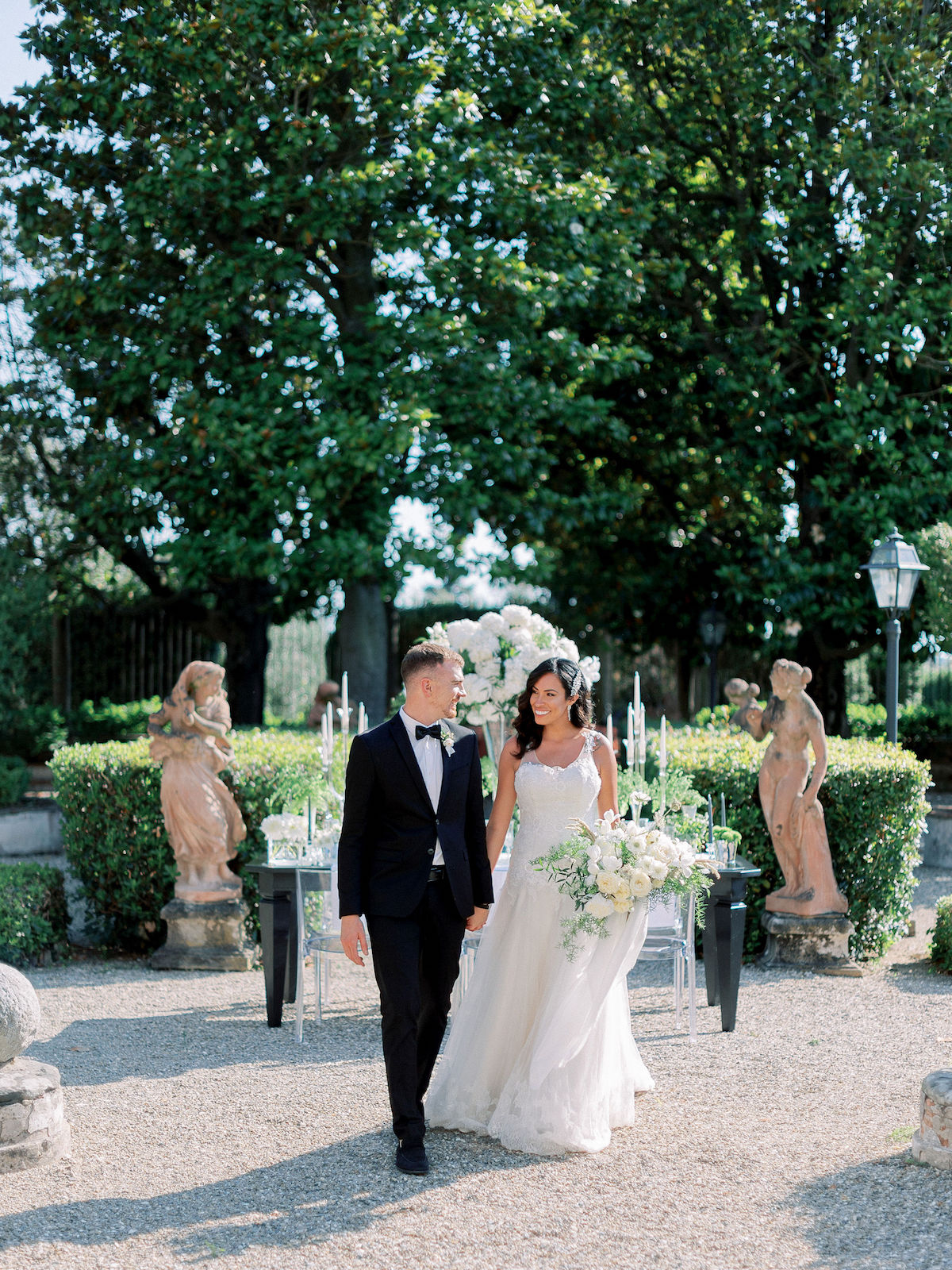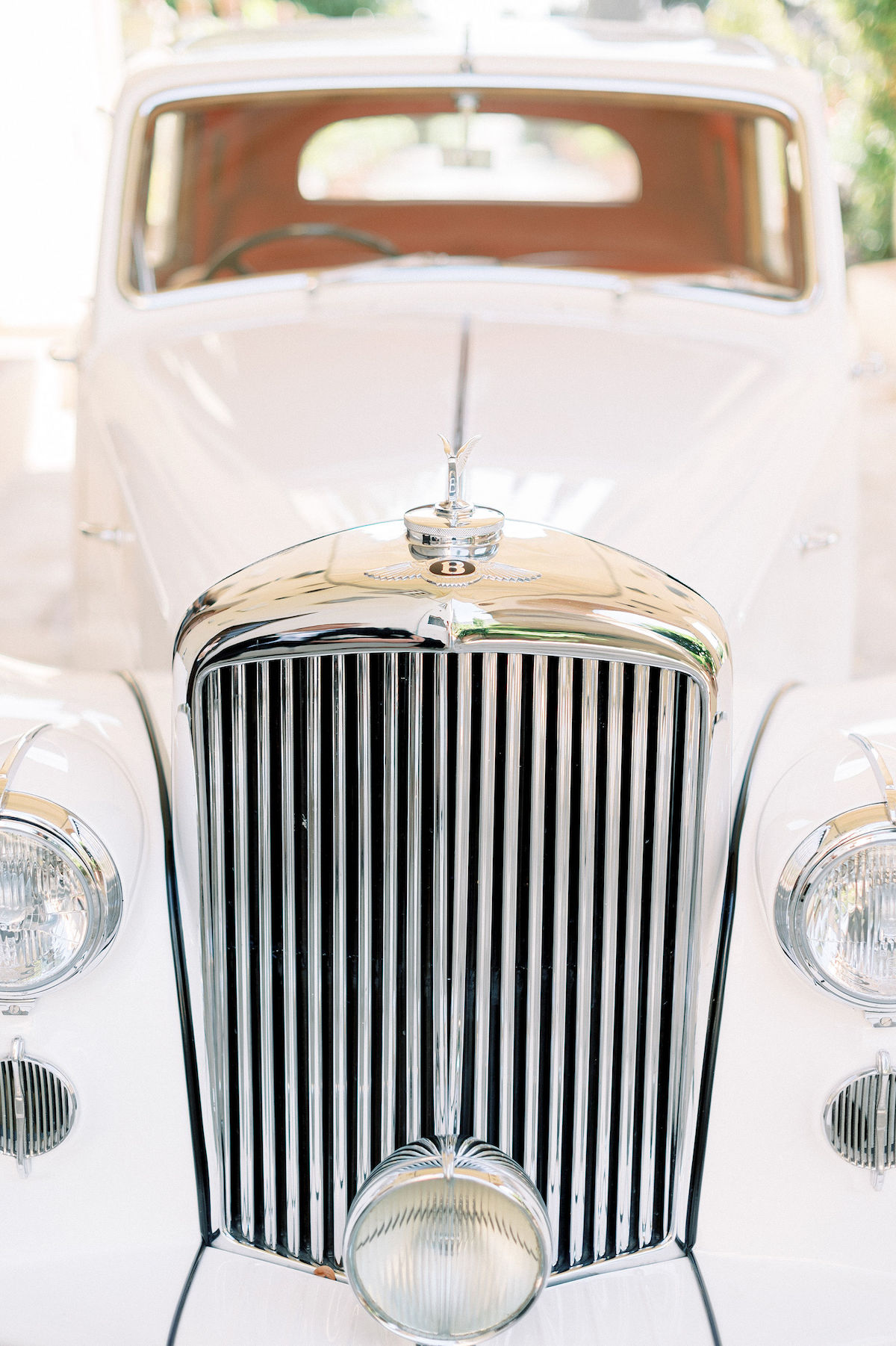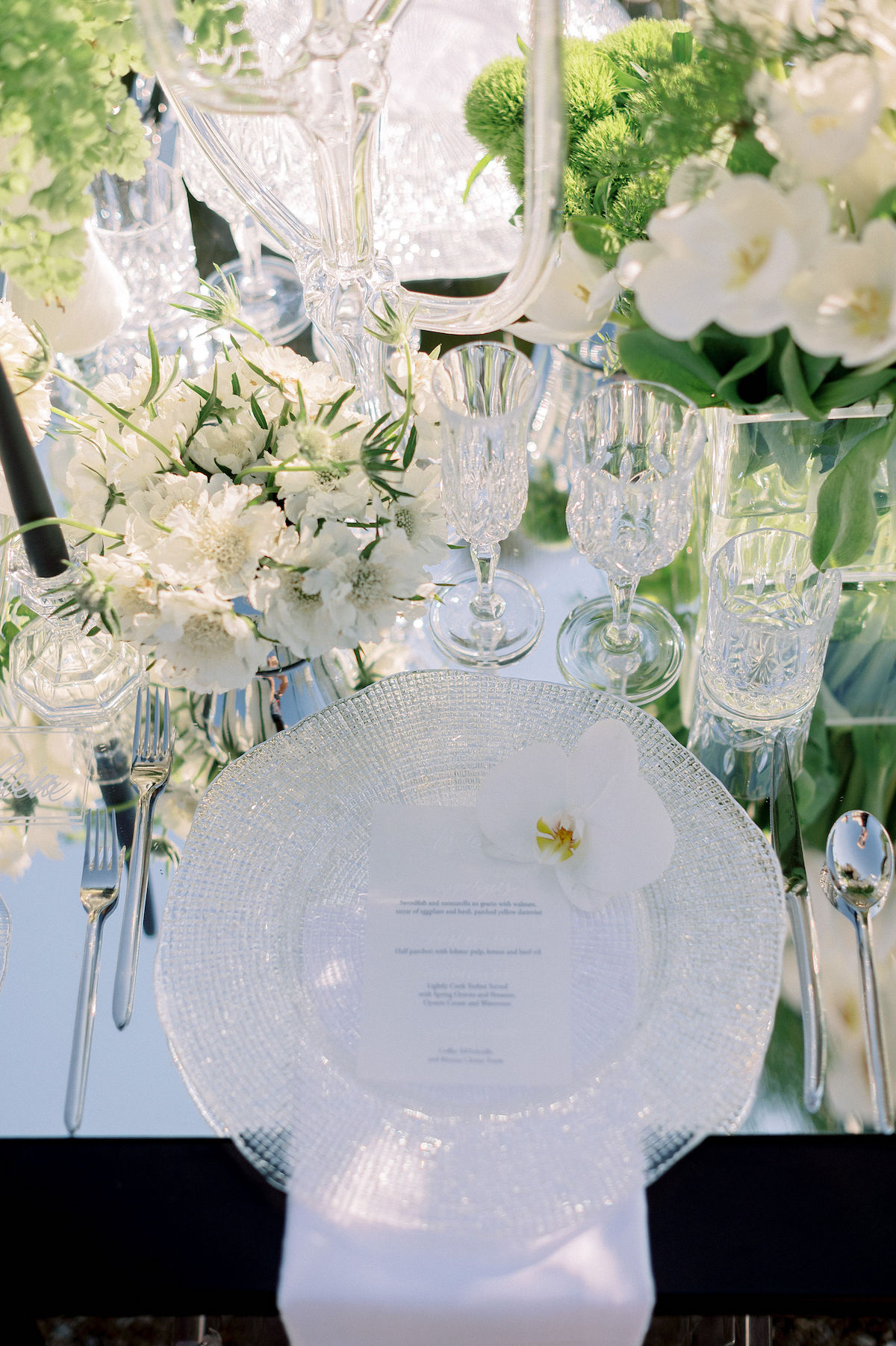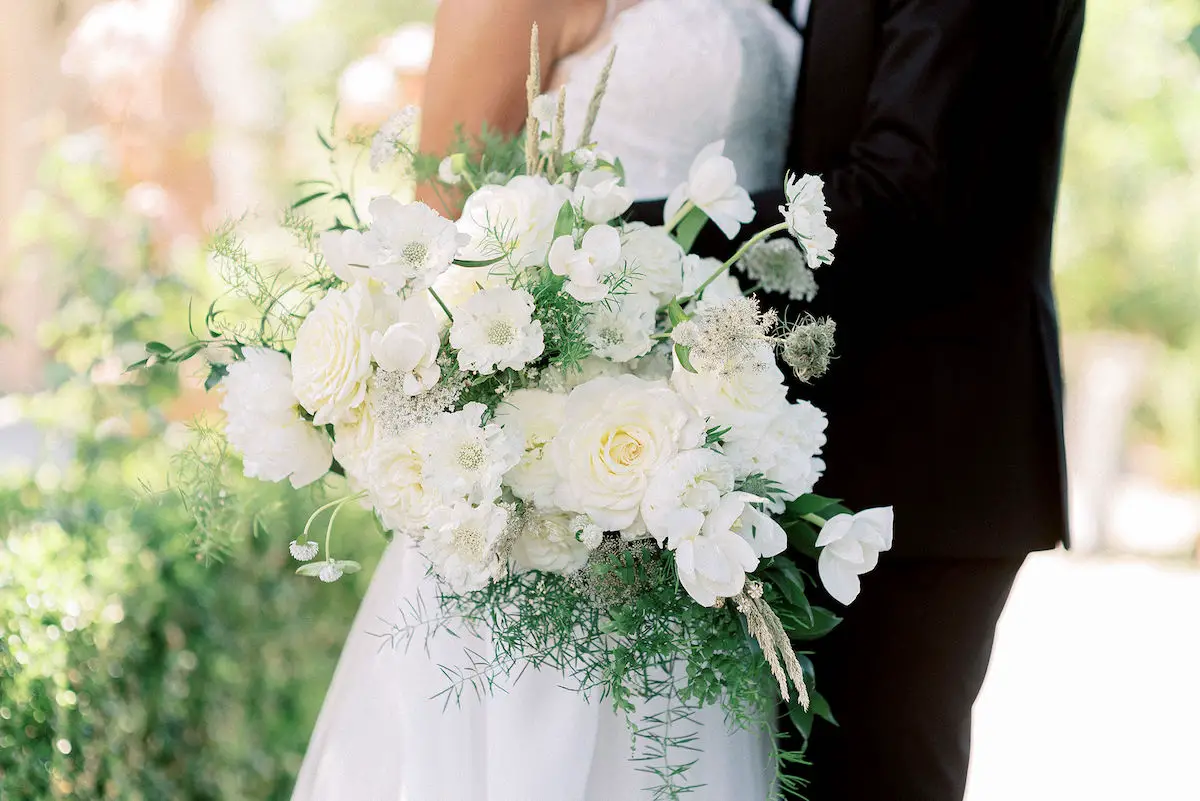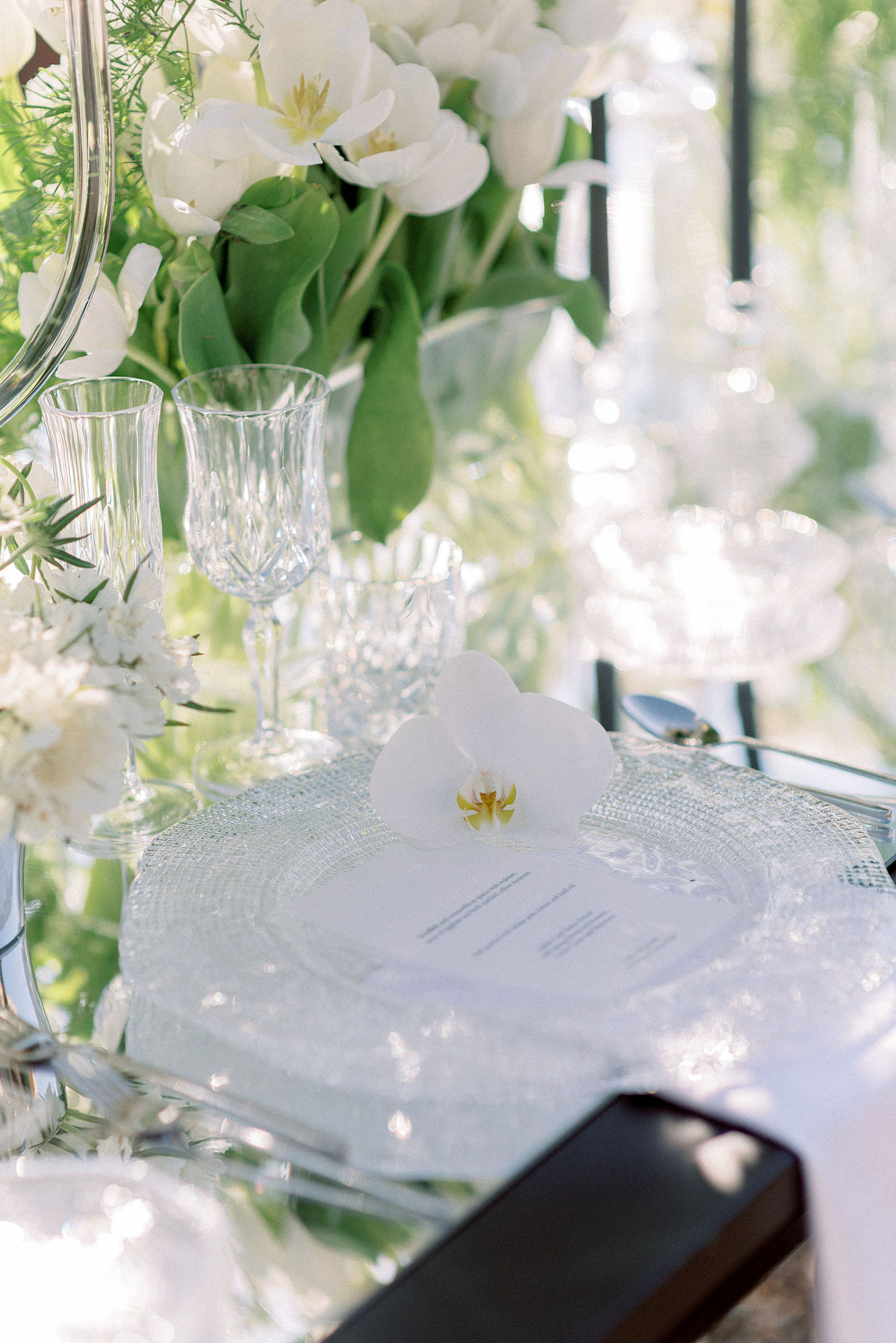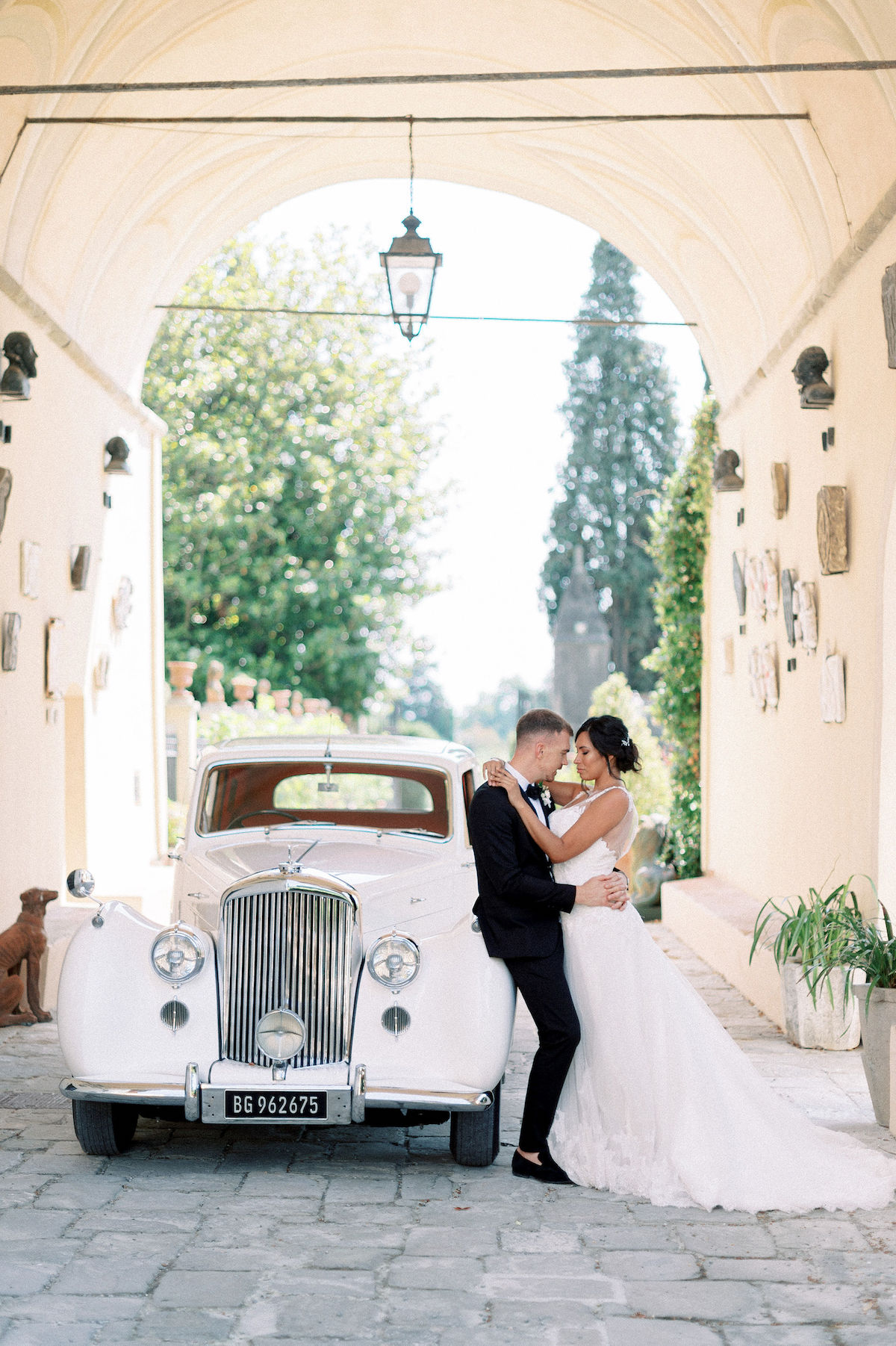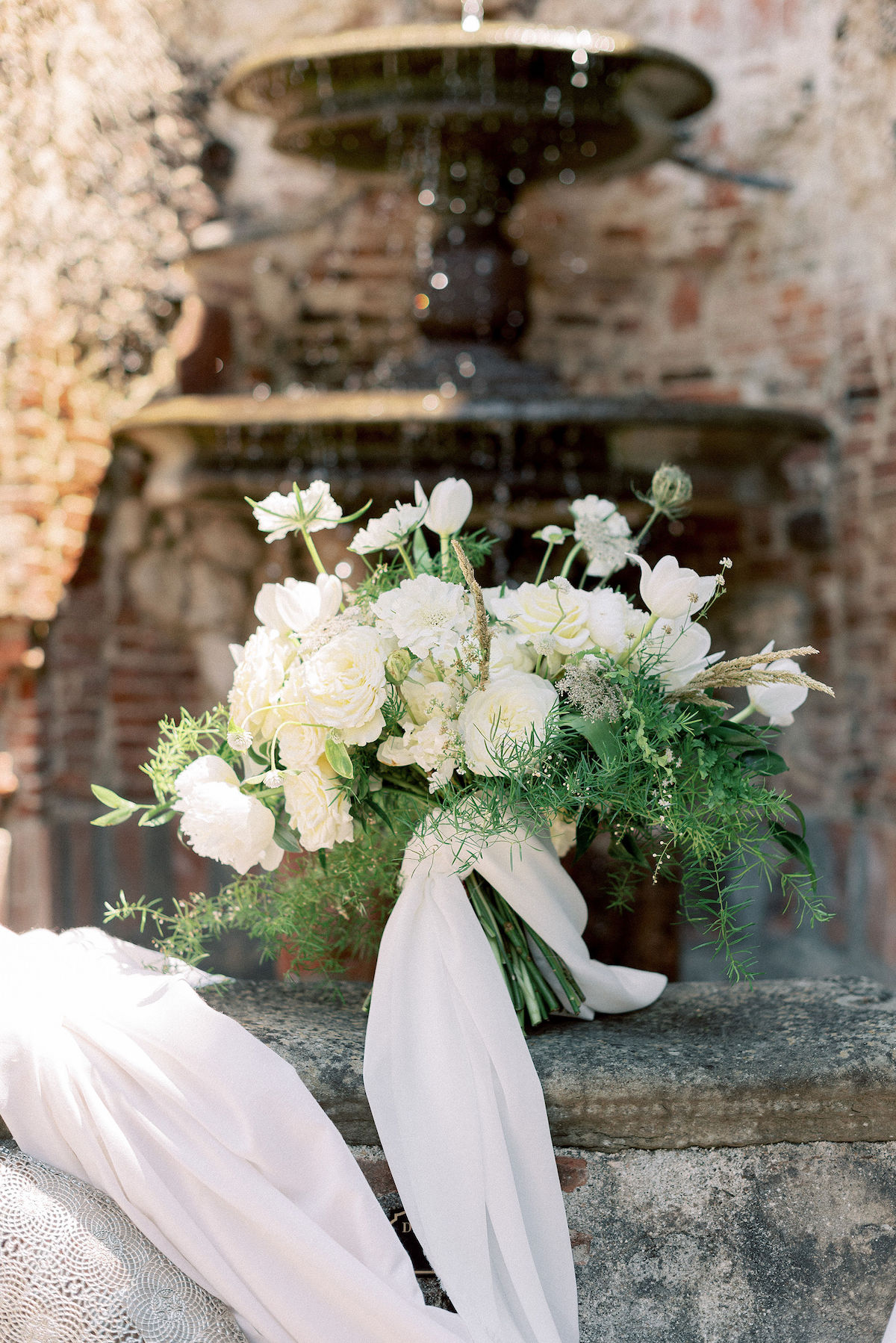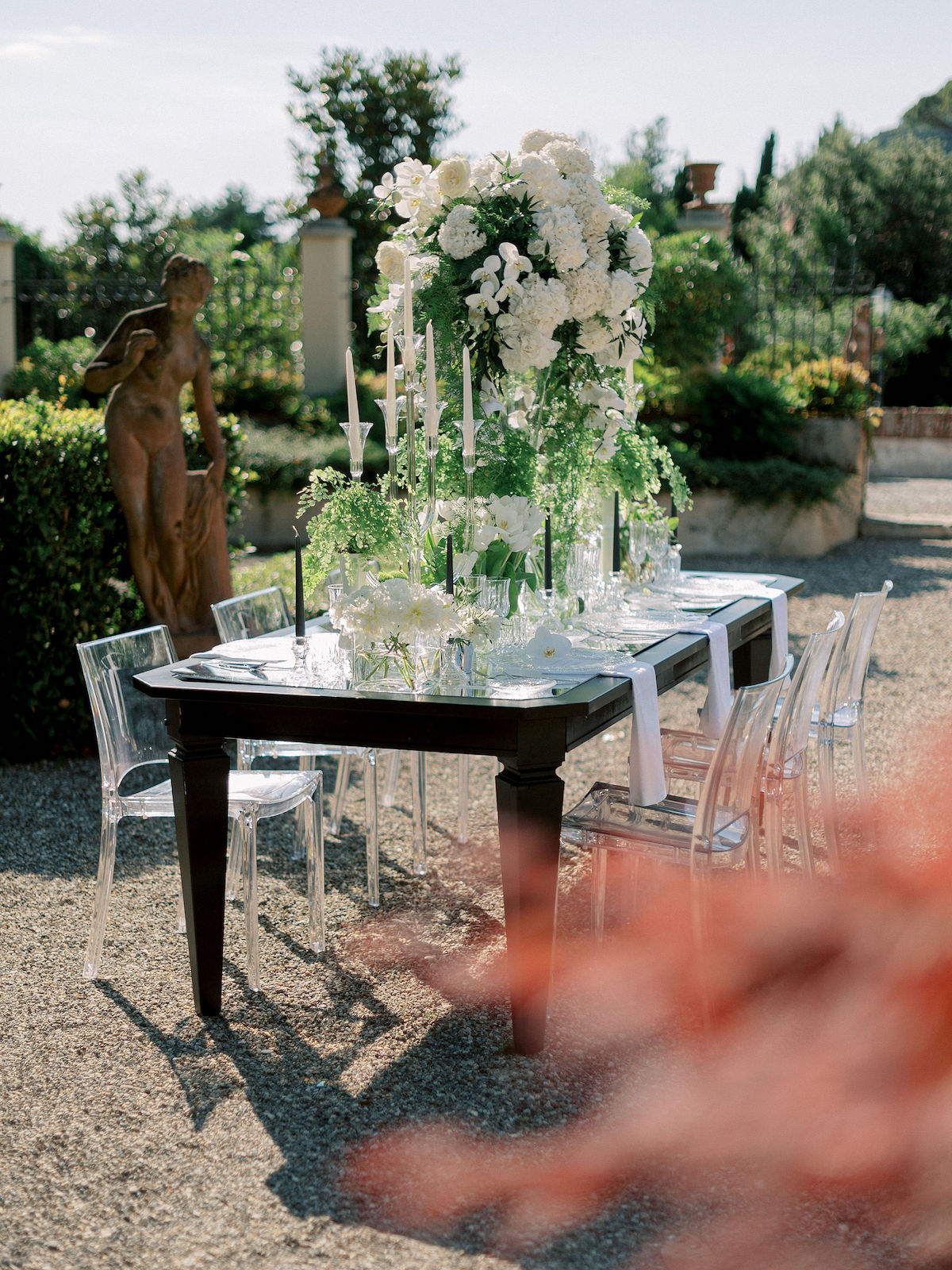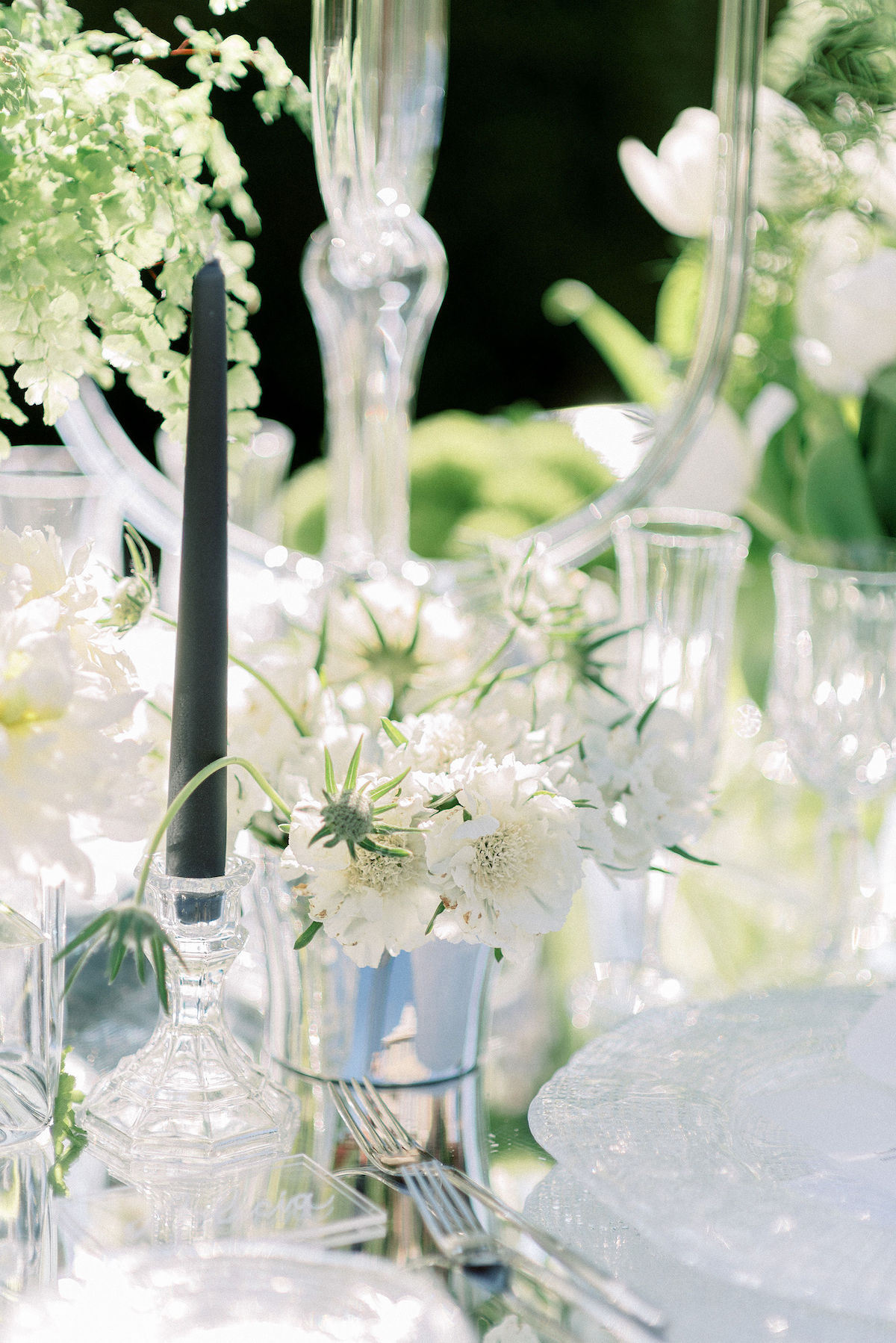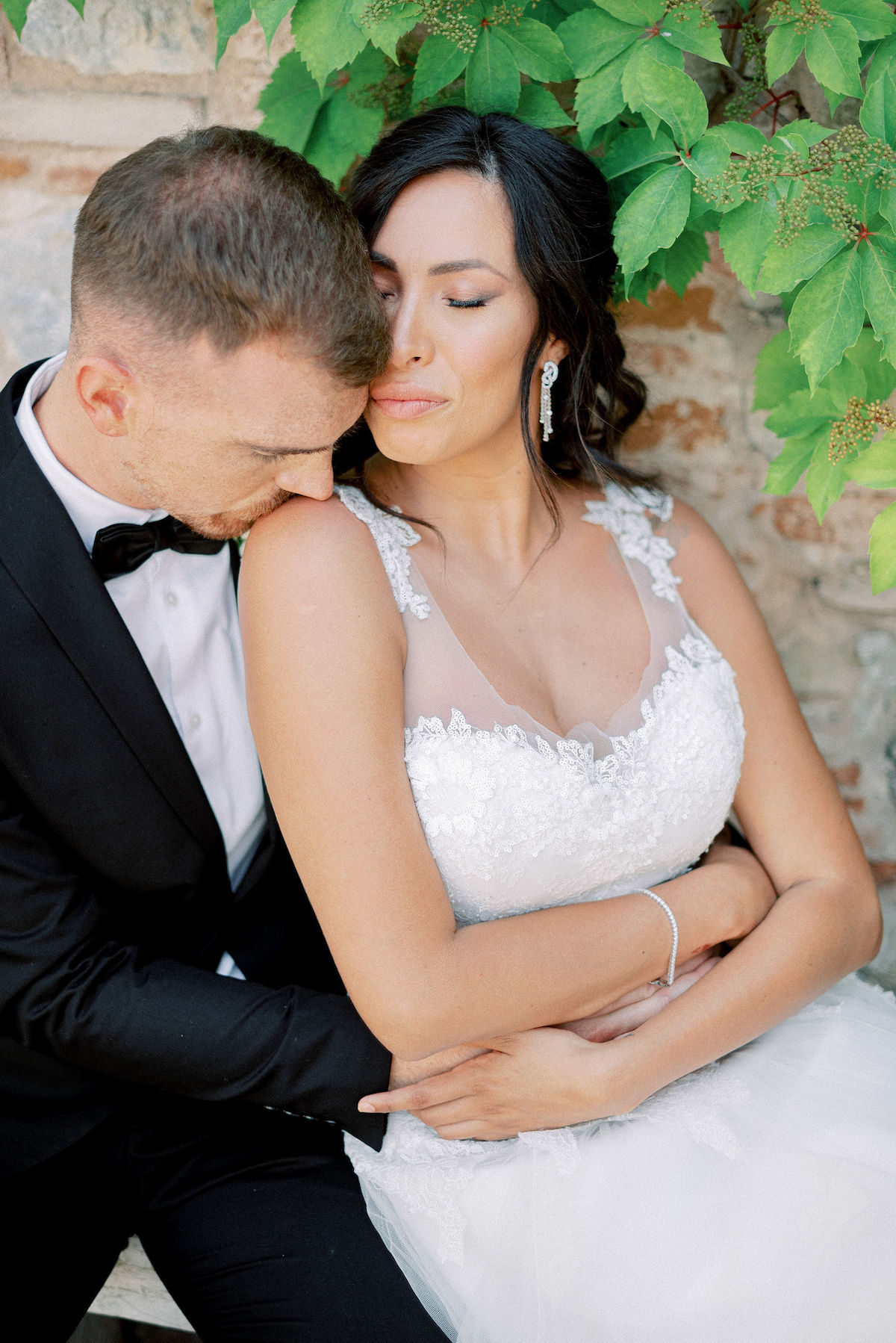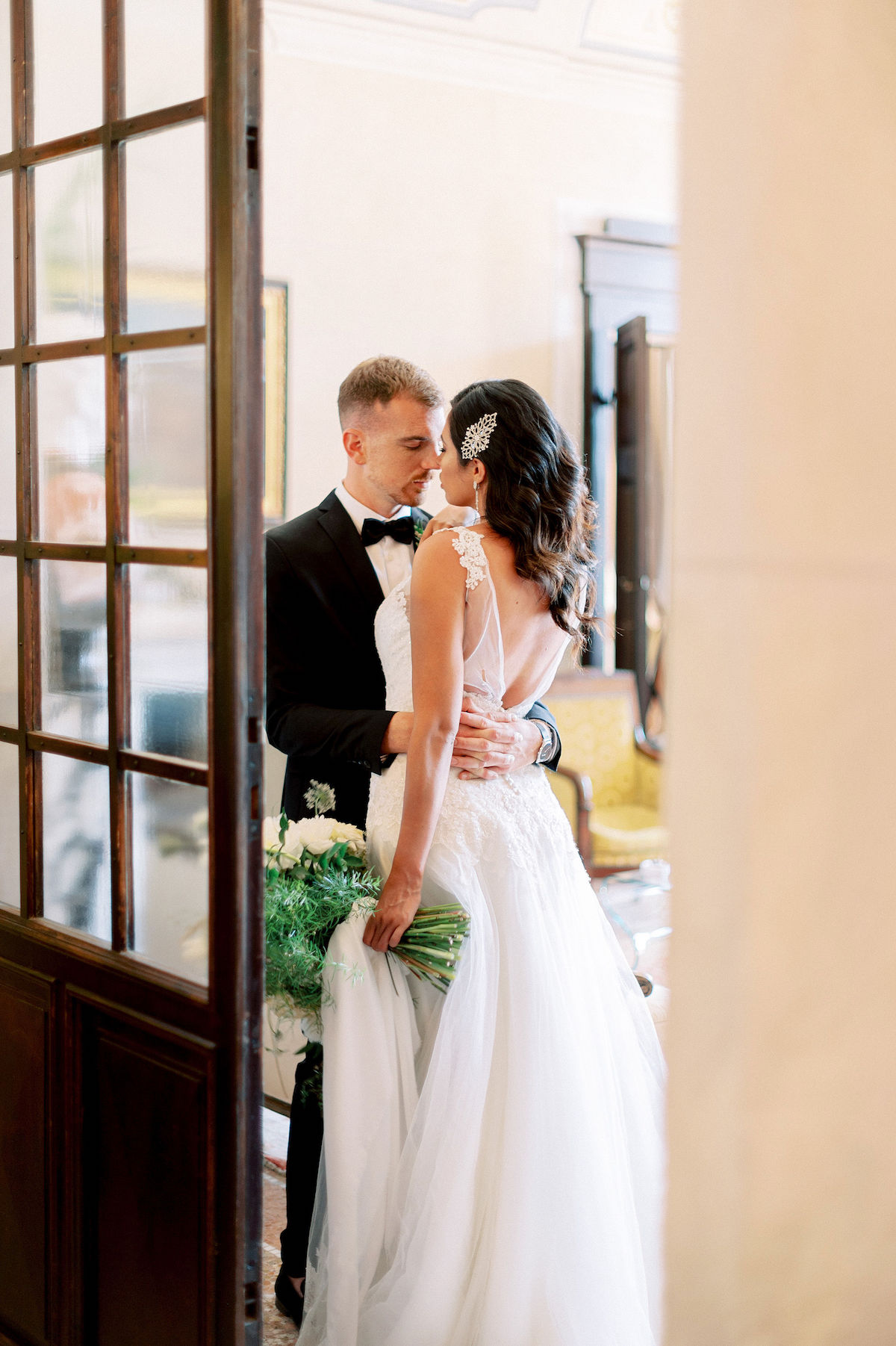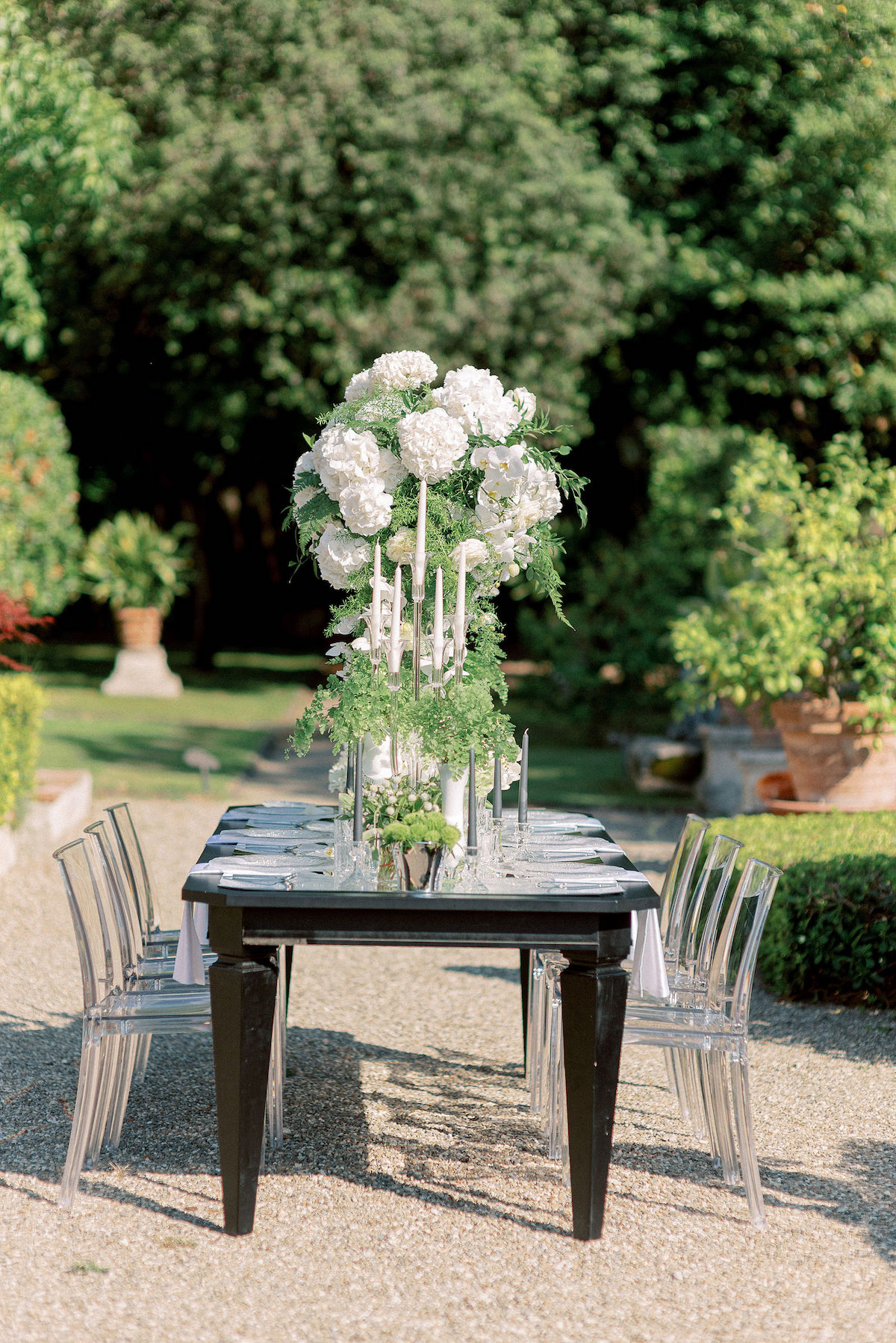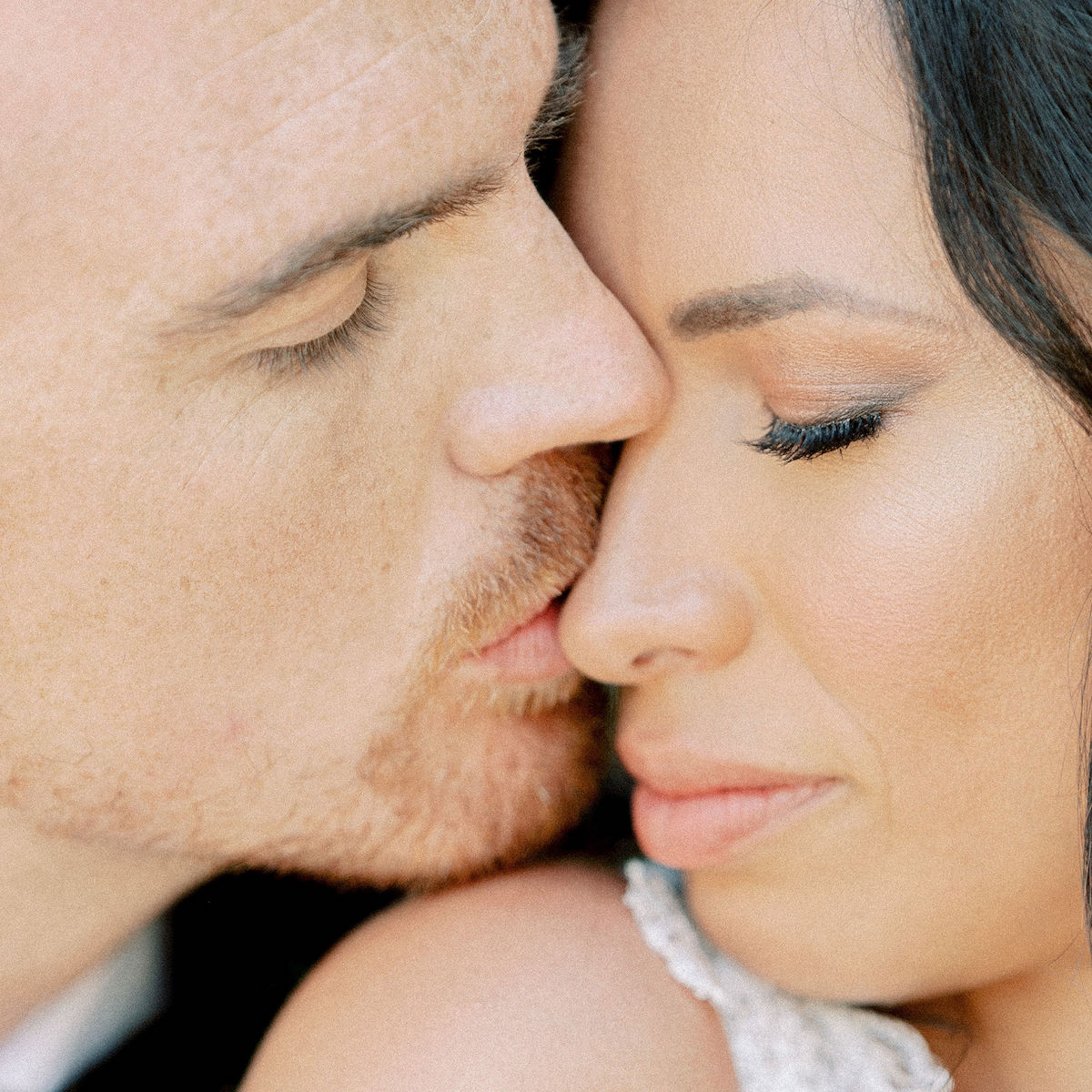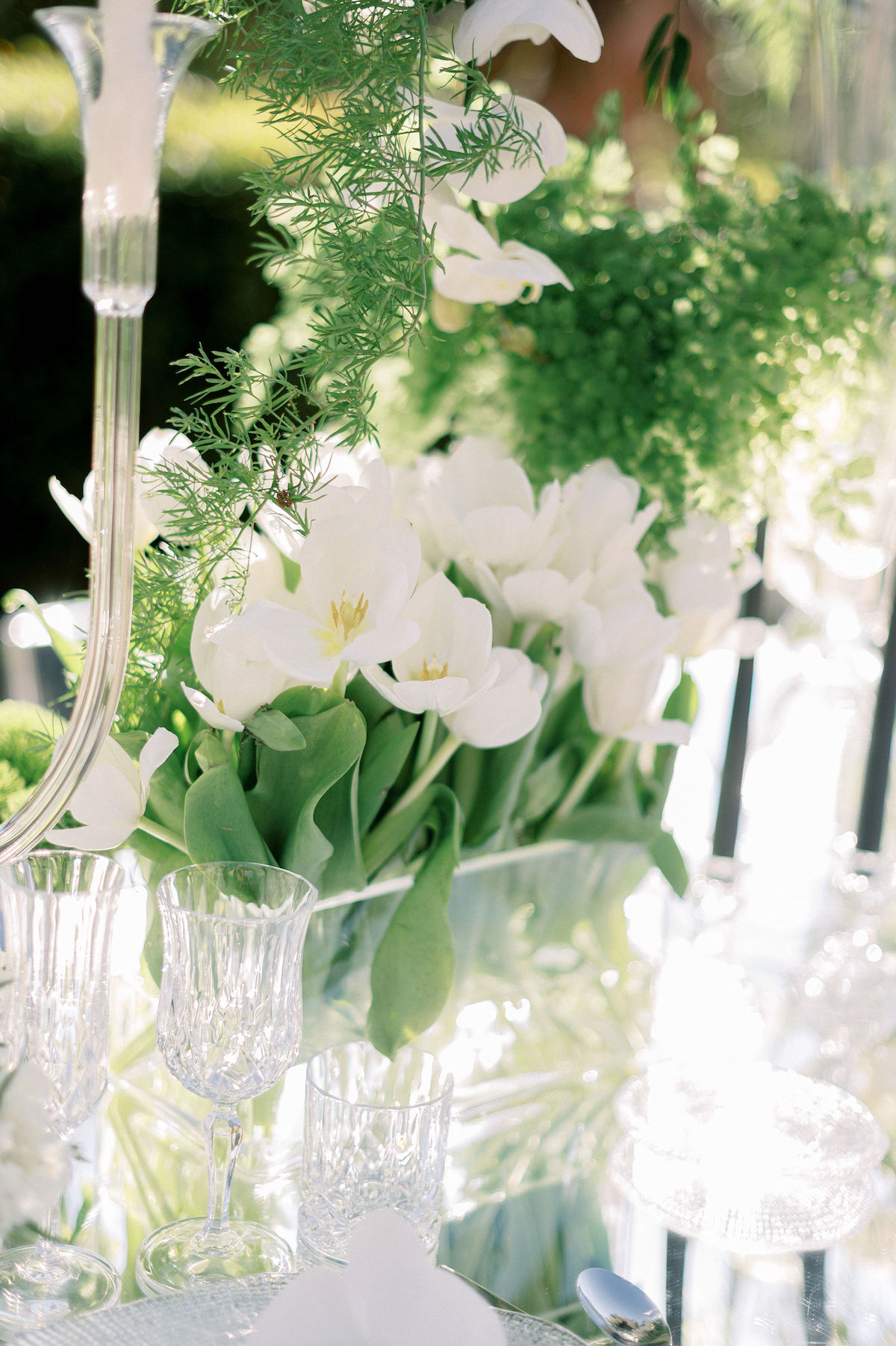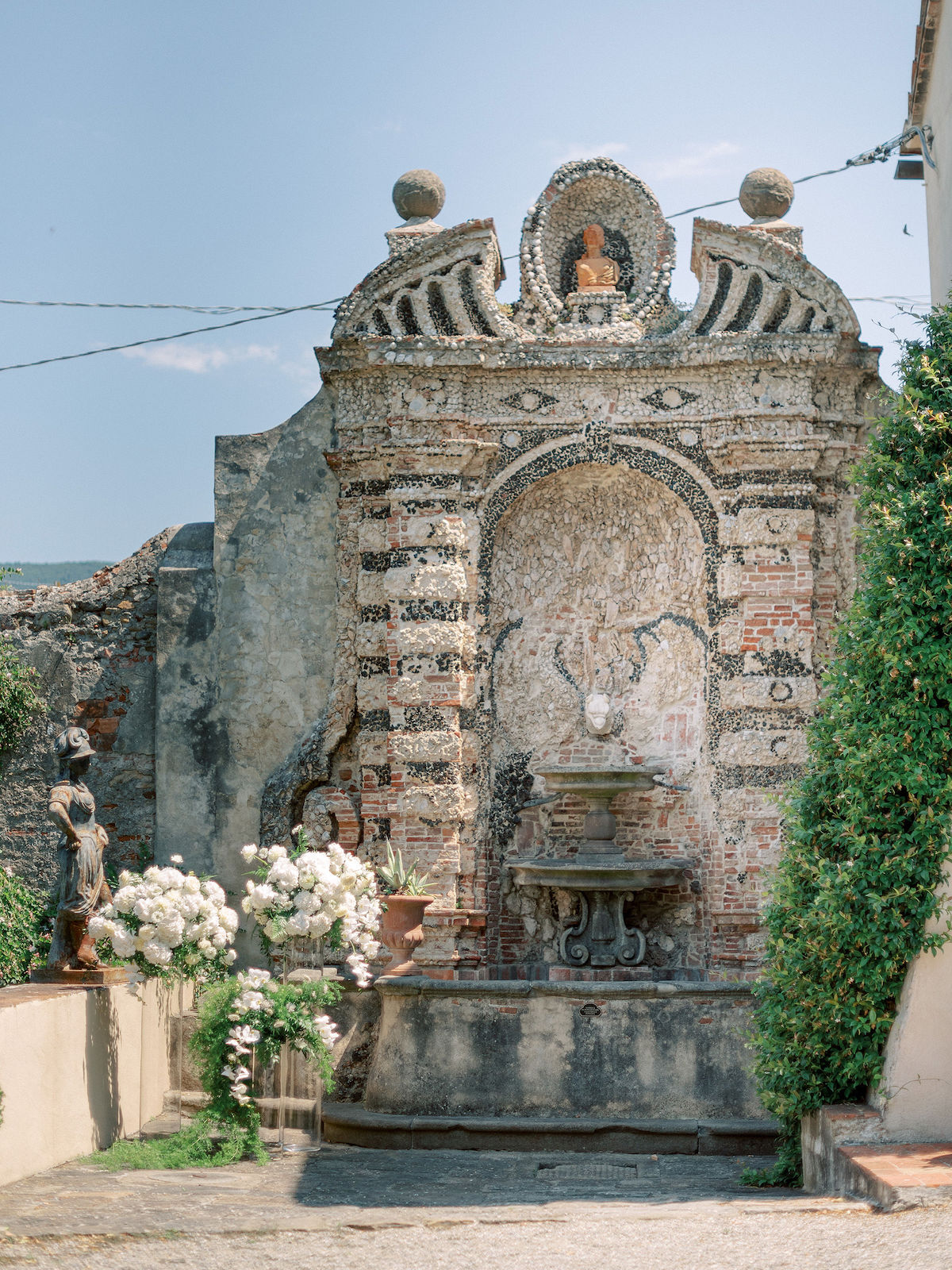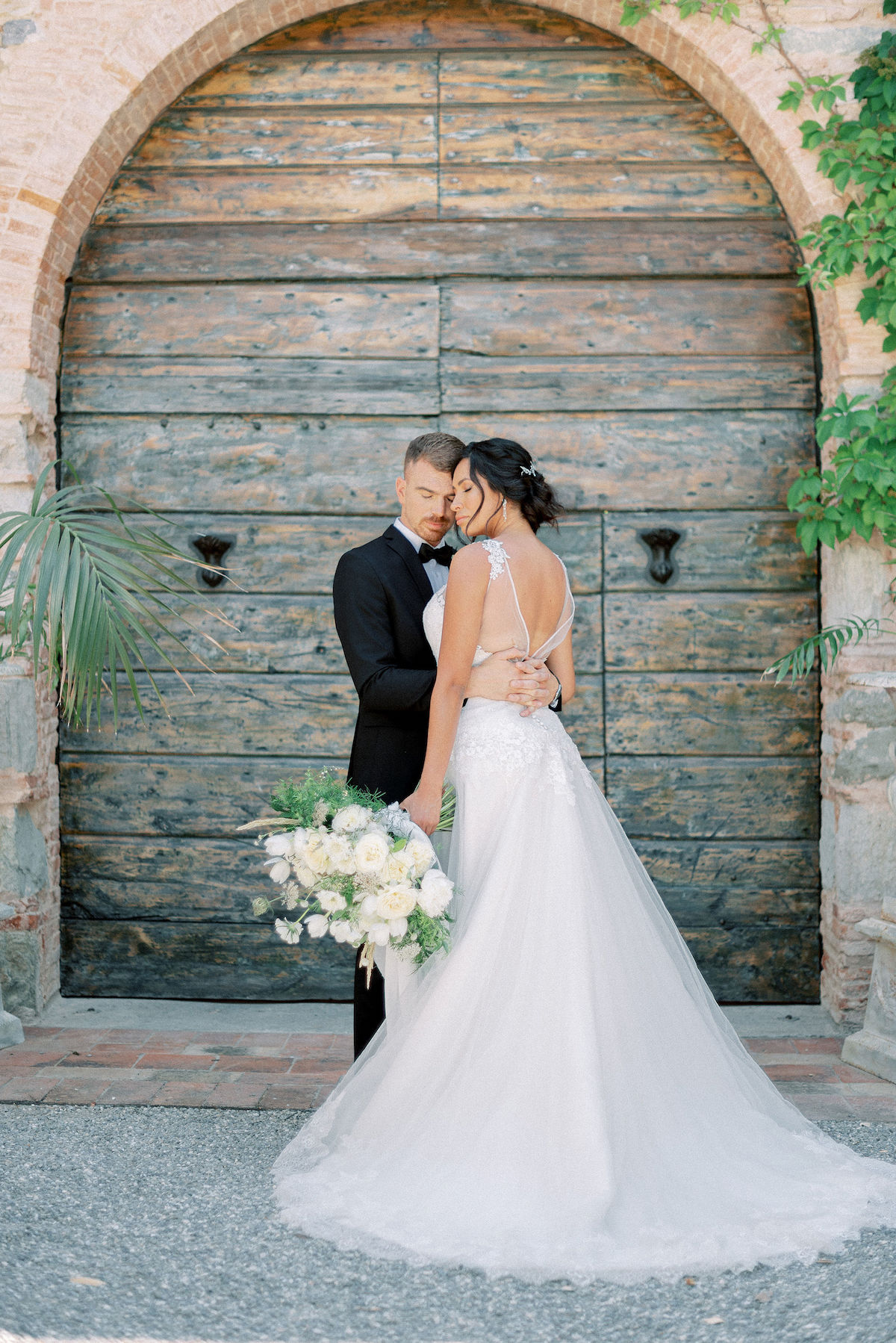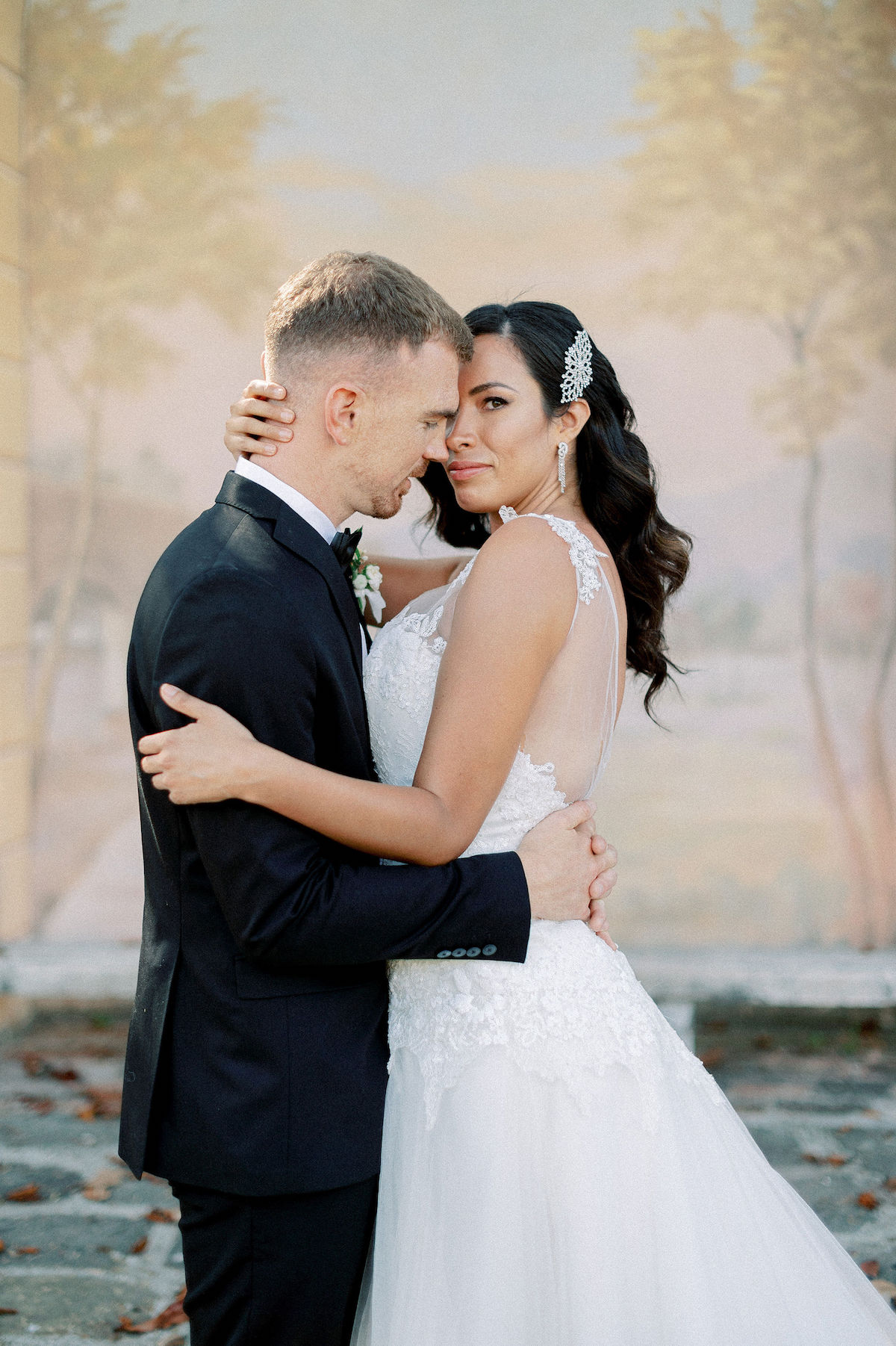 See every element of this stunning styled wedding day in action on the video below..
Featured Vendors
Wedding Pros Who Made It Happened