Impress the Newlyweds With These Chic Custom Present Ideas That Are Not In Their Registry
The wedding season is in full swing, and you might be attending a wedding or two, which means you need to come up with something to gift to the newlyweds. So, if you are looking for the best and most unique wedding gifts for modern-day couples, this is the right place for you!
The perfect way to showcase your love and appreciation for the bride(s) and grooms(s) is to get them well-intentioned, precious, and effective gifts. Why? Because these thoughtful gestures will forever own a special place in their hearts. However, coming up with the ideal and quintessential gift isn't always easy – different couples like different things. There are a plethora of aspects you need to consider, especially if you are planning to purchase an off-registry present, right? But you don't have to worry anymore! We have cherry-picked some of the most popular and thoughtful gifts for newlywed couples. Have a look at this year's favorites:
Under Lucky Stars                            
If you are looking for unique wedding gifts that will make a big impression – this is the one!
Under Lucky Stars creates a personalized Star Map for any special occasion. The wedding day holds a special and memorable significance in an individual's life. What can be a better way than this to symbolize their love and relationship? The couple will forever be in awe of this beautiful star map that will remind them of their special day. It will also remind them of their exceptional memories and how lucky they are to have found each other whenever they will look at the map on the wall. [GET THEM HERE]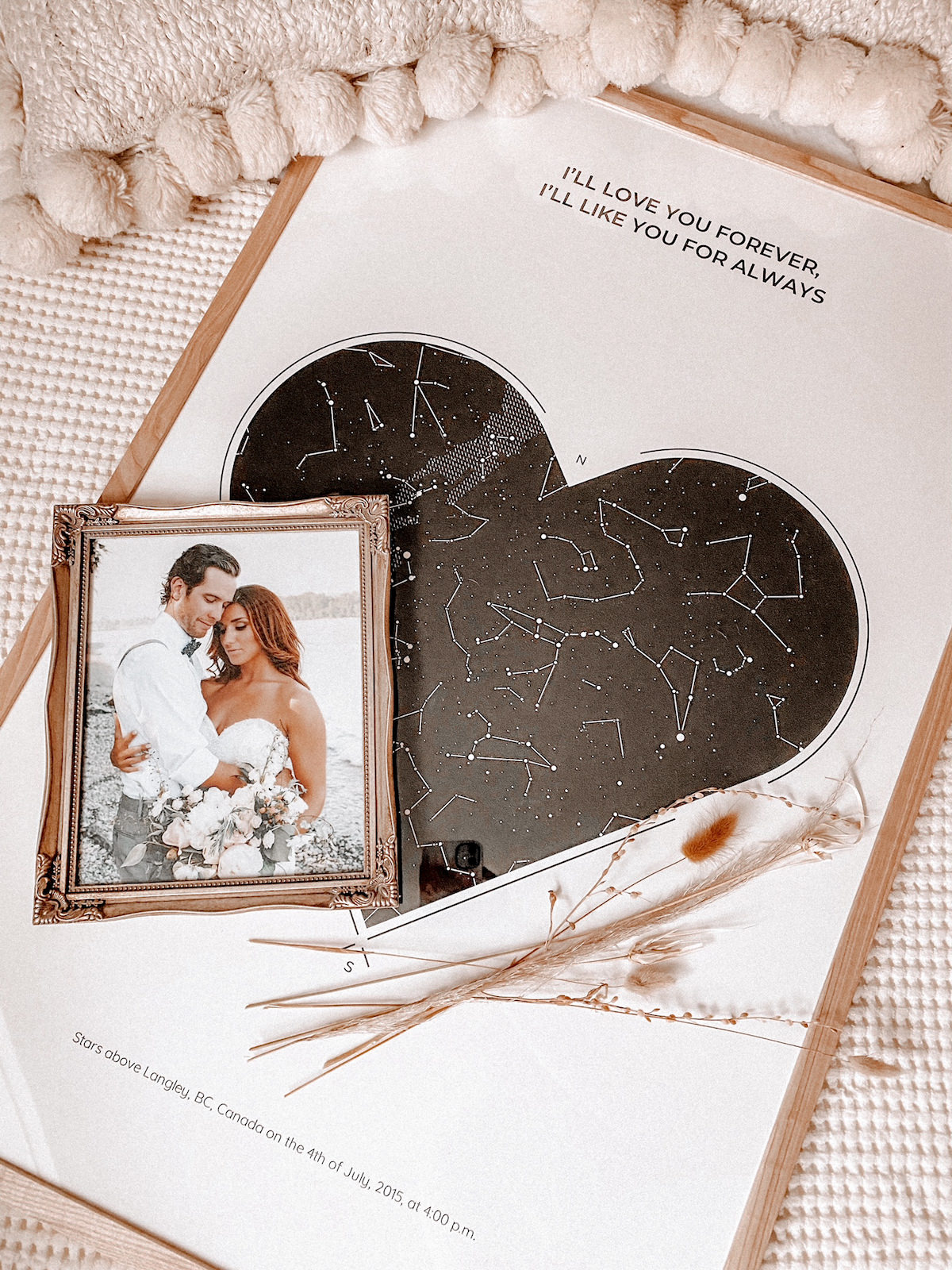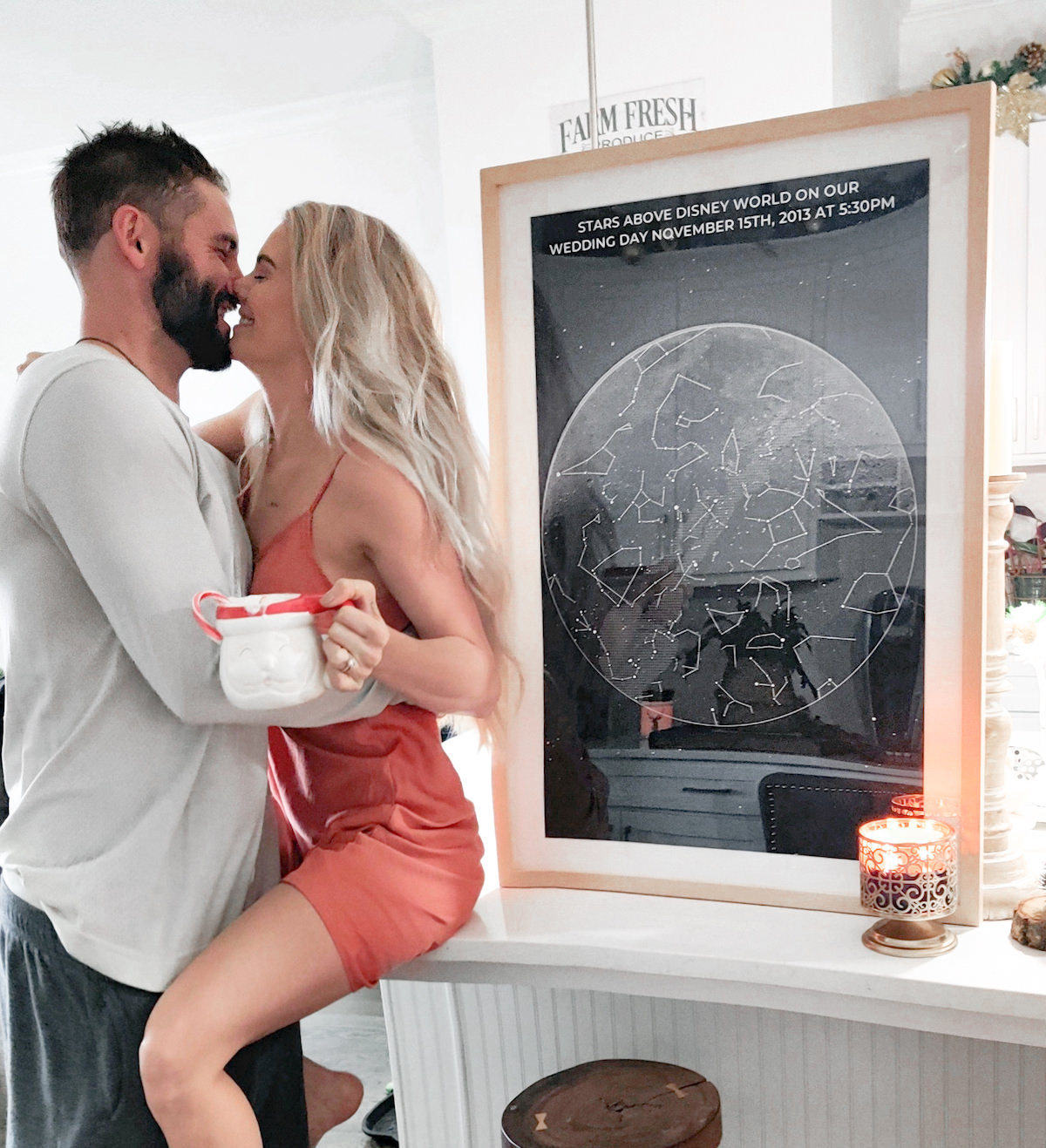 Custom Wedding Gift: Personalized Cutting Board Set
A customized cutting board set is the perfect way to celebrate the union of two lovebirds. Yes, you heard that right! This handmade custom set engraved on solid bamboo is available in beaming natural color palettes that make it a lovely and functional wedding gift.
It can be customized with the bride and groom's names along with the wedding date that makes it even more thoughtful. The incredible intricate details followed by stunning personalized designs will leave the foodie couple awe-struck. Trust us on this! [GET THEM HERE]
Unique Wedding Gift: Acrylic Song Plaque
Impress the newlywed couple with a personalized acrylic plaque of their first dance song. It is amongst those unforgettable, unique wedding gifts that the couples will treasure forever. The glass-like elegance, smooth texture, and clean look make it an ideal nuptial gift. The bonus point is you can even customize the size and font of the text, add hashtags and choose the color from a vast variety of different palettes available. Sounds amazing, right? The song and picture engraved on the plaque look exceptionally unique.
On a completely different note, we also love this gift for the father of the bride. Gifting your dad a son plaque to remember your father-daughter dance could be a super heartwarming gift your dad would treasure forever [GET THEM HERE]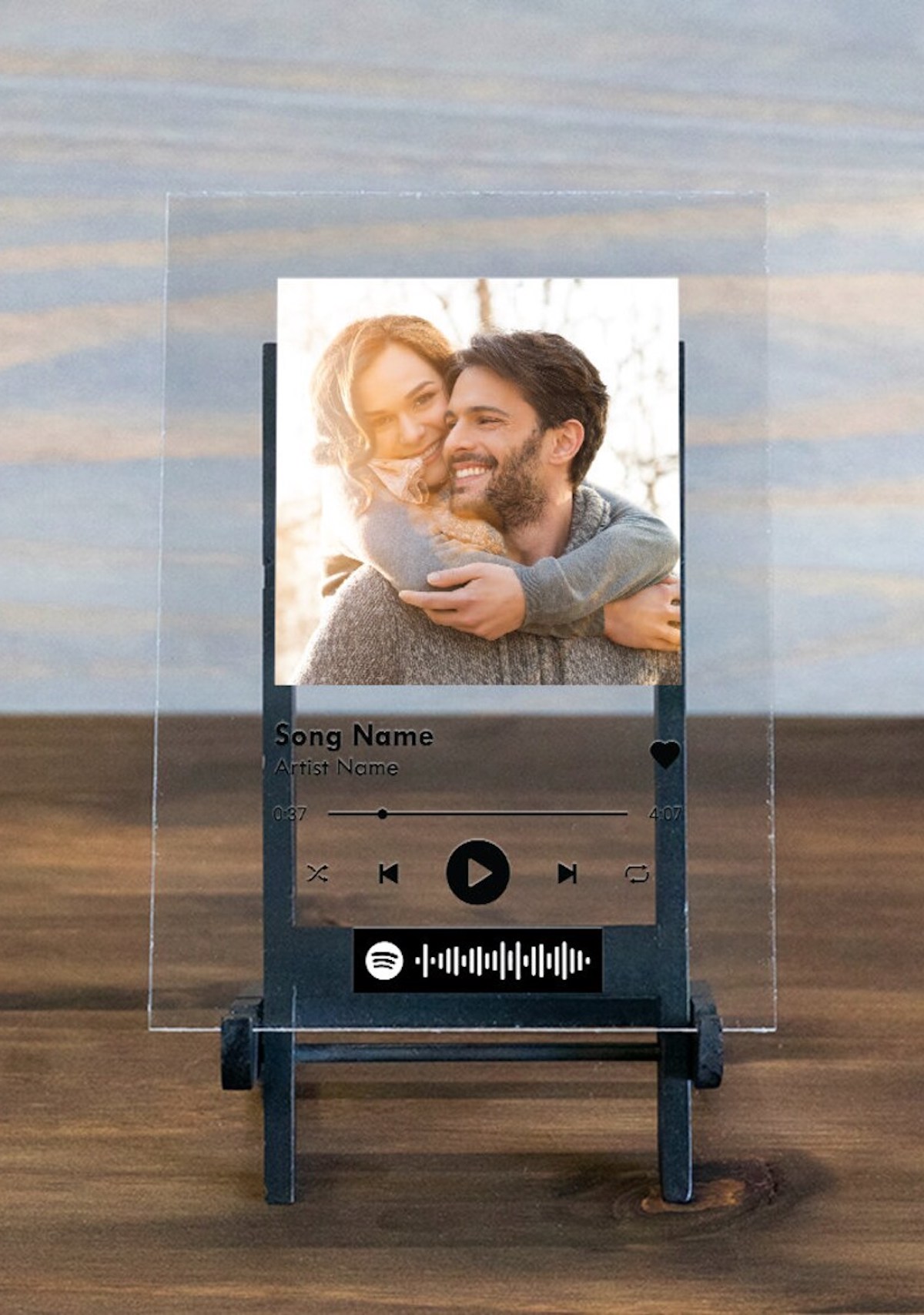 Cute Wedding Gift: Customized Couples Pillowcases
Gifting a personalized pillowcase is the best way to celebrate the couple's marriage.
If you really want to take your gift game to the next level, getting your hands on these customized pillowcases will be the best decision ever! These pillowcases perfectly showcase the celebration of new beginnings in a very unique and distinctive way by engraving the names and important dates. Ahh, we are truly in awe! The intricate details look ethereally beautiful. Plus, the natural color scheme of these pillowcases compliments every décor. If you are planning to give something to the couple that stands the test of time, consider adding these personalized pillowcases to their collection. [GET THEM HERE]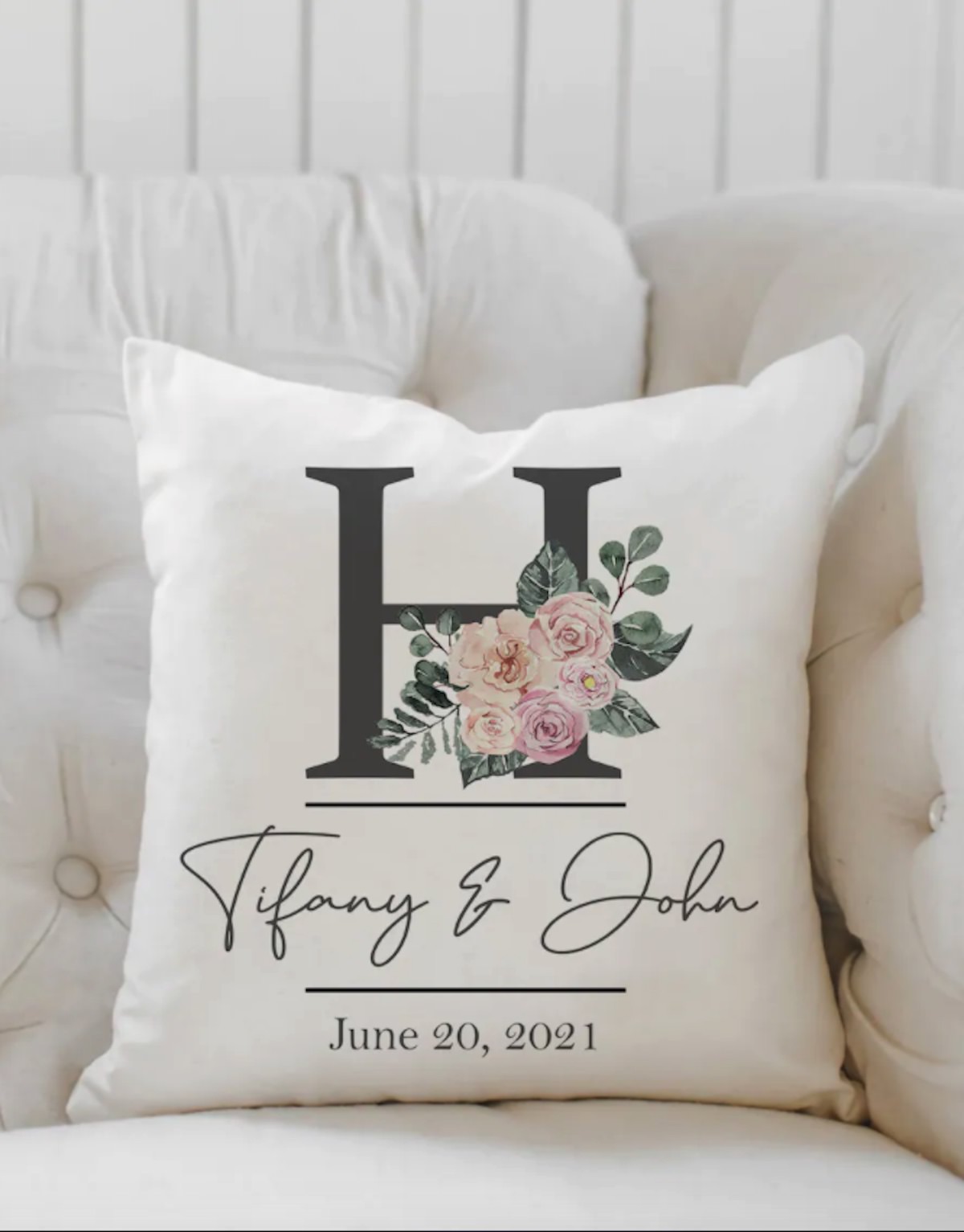 Unique Wedding Gift: Ceramic Family Platter
Say hello to a beautiful, functional, and super unique wedding gift. This ceramic platter features the couple's names and the year in which they got married. The best part? It can become a family heirloom that they can use it for special occasions like anniversaries and holidays to reminisce the memories of their special day. The thoughtfulness behind curating this wedding gift will amaze your newlywed friends! [GET THEM HERE]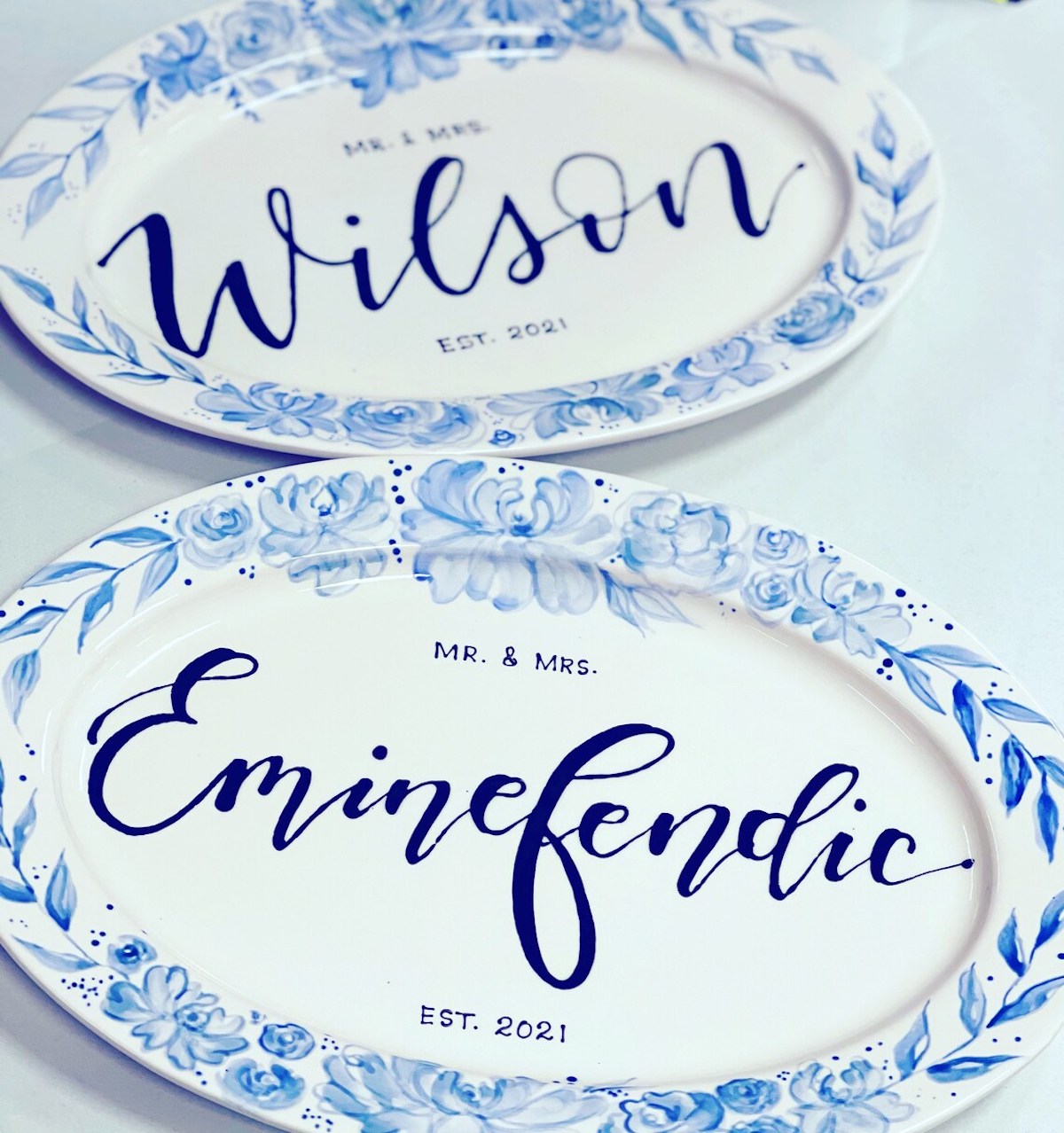 Romantic Wedding Gift: Personalized Portrait
What to give a couple who has everything? Here is a fab idea: a personalized work of art. One of the coolest things I've seen lately is the portrait painting trend. Whether you decide to give the couple a custom painting of their engagement session (this is what I am doing for my cousin's wedding… I hope she's not reading) or get them a  painting based on their wedding day photos, this is a gift that they would treasure for years to come. [GET THEM HERE]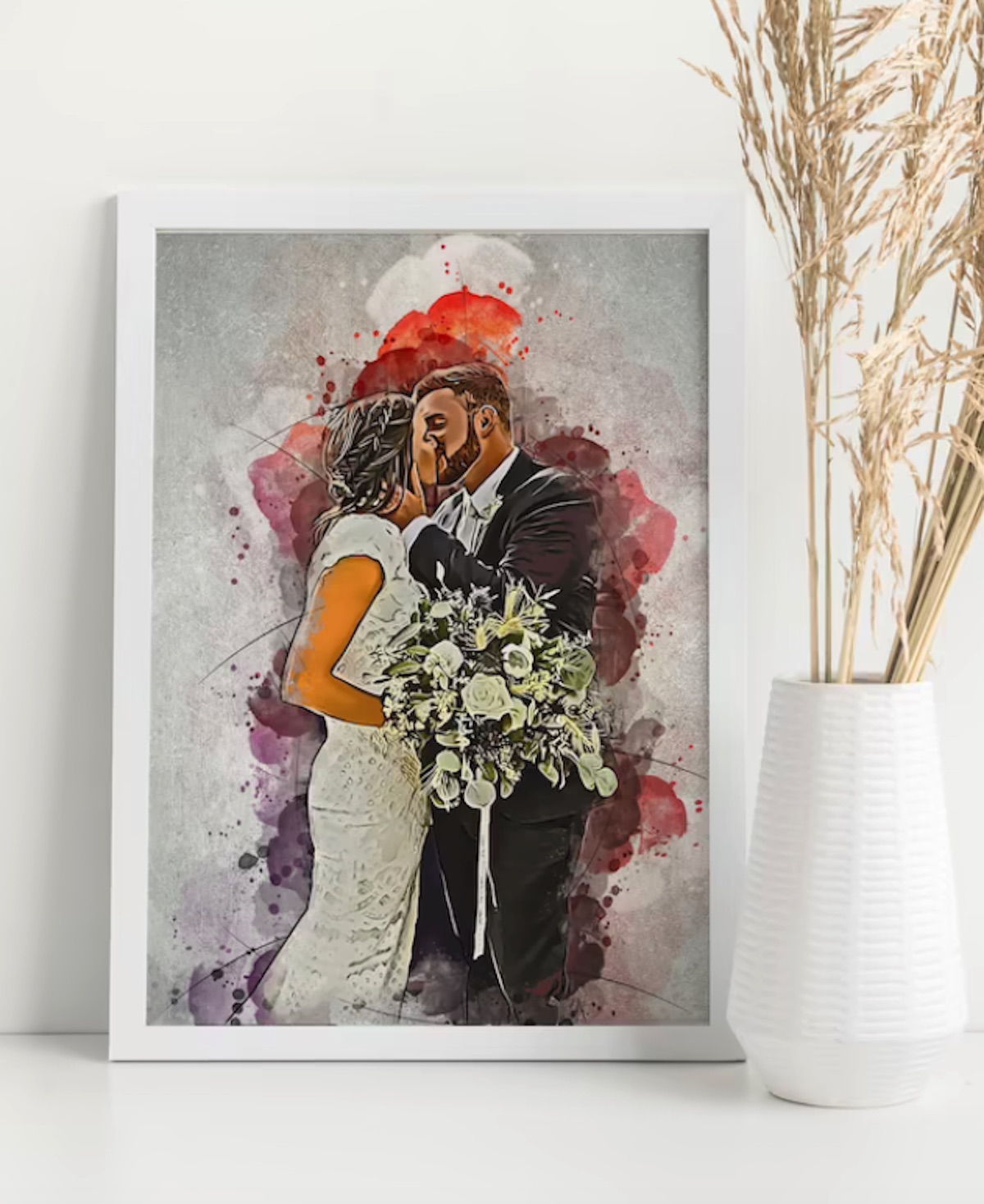 Modern Wedding Gift: Heart Map
Surprise the couple with this beautiful Heart Map wedding gift that embodies sheer elegance. Honor the place where the heartthrob lovers are getting married and exchanging their vows by customizing and printing it on this marvelous piece of fine art. Exchanging vows is one of the most surreal and intimate experiences in one's life. This amazing heart map wedding gift will always help them to cherish their beautiful memories forever. Furthermore, this serves to be a great décor piece for their new home together, too. If the newlyweds are moving to a new place after marriage, and you want to make their house feel like home, this is the perfect option! [GET THEM HERE]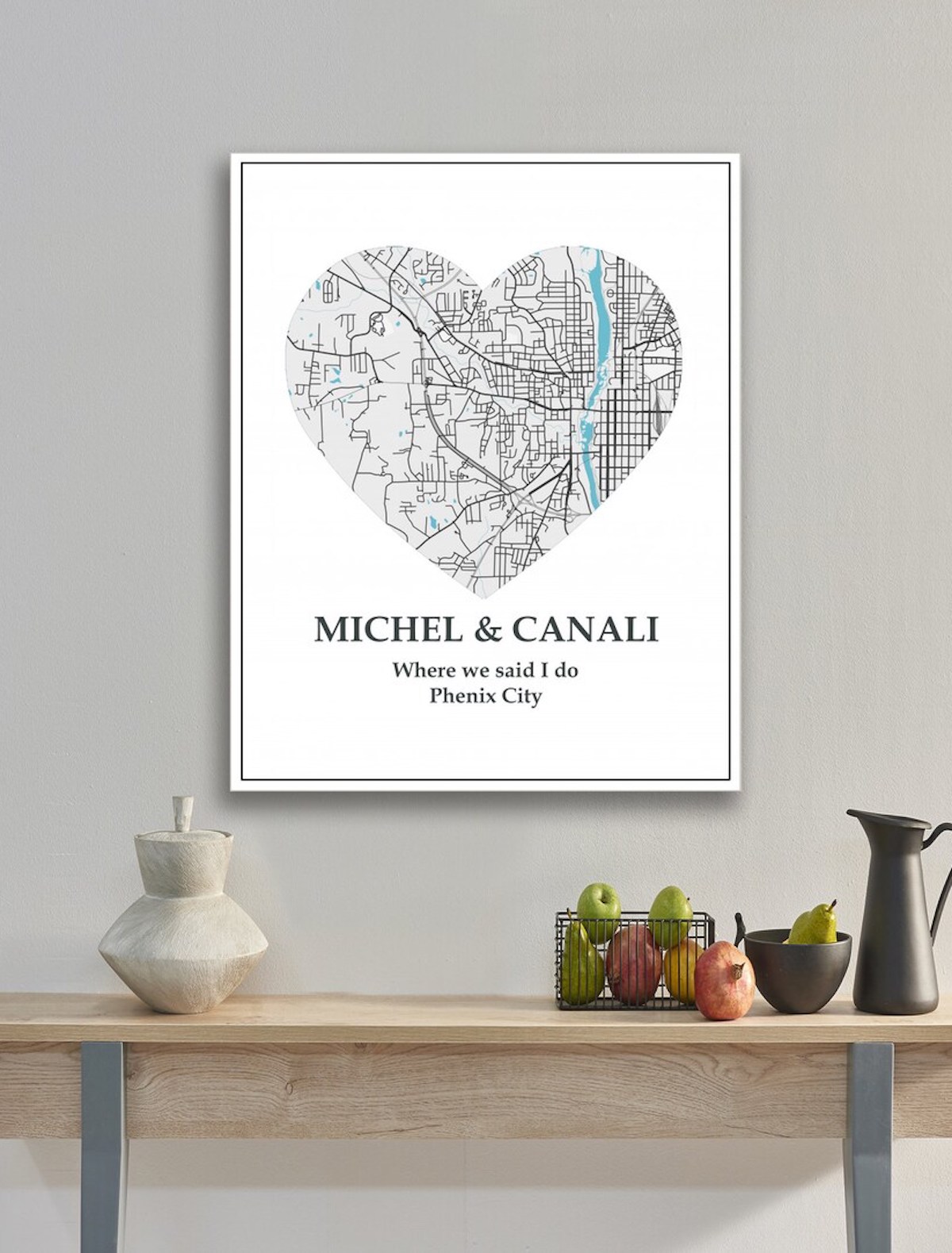 Shop More Unique Wedding Gifts for the Modern Couple