The 3 Most Over-The-Top Moments from the 'Crazy Rich Asians' Movie Wedding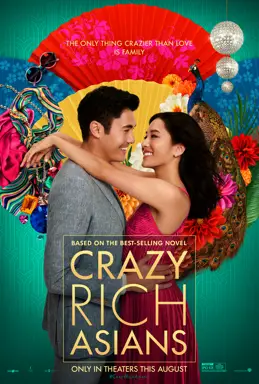 One of the most exciting parts (especially for us!) of the upcoming blockbuster film, Crazy Rich Asians, is the glamorous Singapore wedding! As you can probably imagine, it's an incredible celebration with so many over-the-top elements that it's hard to narrow it down. BUT we've done just that, and picked the 3 most over-the-top moments from the 'Crazy Rich Asians' movie wedding! Read on for the details to look forward to when the movie hits theaters on August 15th!
1.
We'll start from the beginning. The first over-the-top moments from the wedding are the Bachelor and Bachelorette parties! The groom and his men head to… A boat in the middle of the ocean that has been transformed into what can only be described as a Vegas pool party x10. Fireworks, performers, live music, you name it! The bridesmaids instead make their way to a private island, and spend the weekend going on all-expenses-paid shopping sprees and indulging in a variety of luxe spa treatments. It isn't all fun and games though… You'll have to watch to see the drama unfold!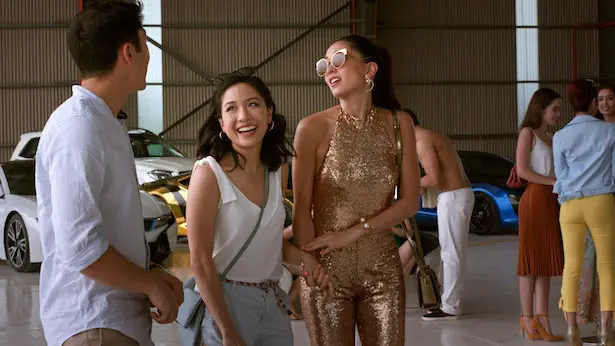 2.
The second most over-the-top moment from the 'Crazy Rich Asians' wedding is the ceremony. The interior of the traditional ceremony space was transformed into a secret garden with a greenery lined aisle and LED butterfly lights that the bride walked through to meet her groom. As the bride walked out, the aisle literally filled with water, and the bride walked barefoot "on water!" It was a stunning moment that you seriously can't miss!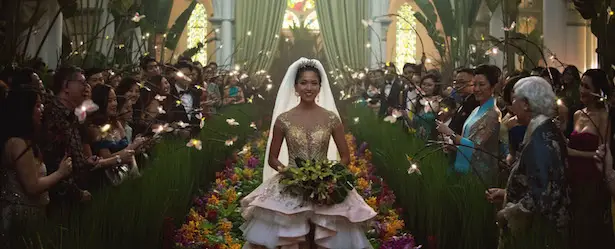 3.
Finally, the third most over-the-top moment from the wedding was the fashion! The bride's gown was custom-made for the movie with thousands of gold crystals, but the guests shone in their high-fashion looks, too! From Marchesa, Elie Saab, Calvin Klein, and Max Mara, this movie is almost as much fashion inspiration as it is wedding inspiration.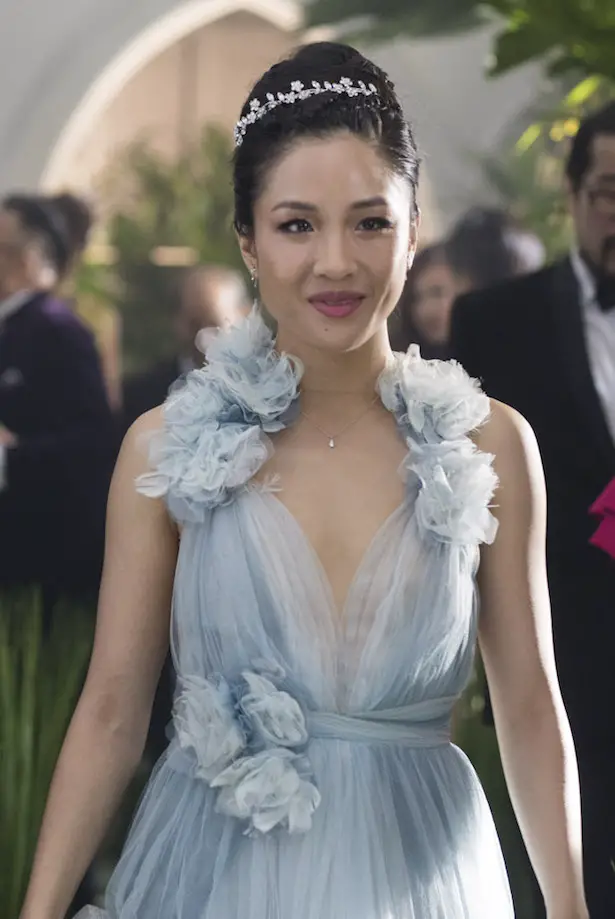 To see the rest of the over-the-top moments (because we promise this isn't all of them!), go see the film when it comes out later this month!
Images courtesy of Be Inspired PR