Elegant Destination Vibes Meet Opulent Florals
Spring has sprung! And we are celebrating this blooming season with a gorgeous Santorini wedding inspiration that is perfect for Spring. Proving that destination weddings, or even elopements, have to be neither simple nor tropical to be wonderful, this gorgeous styled shoot will put you in the mood for some classic elegant style.
From the amazing views of the Mediterranean sea that you expect from Santorini to decadent floral installations, every decor detail of this stunning affair is a work of art. It was sent to us by the fabulous team at DW Events, who planned every element to perfection and it was photographed by the oh-so-talented Eva Rendl Photography.
The fashion is classic with a touch of destination feel and modern vibes. The bride wore a mermaid-style backless wedding dress featuring lace from top to bottom and paired with glammy bejeweled white stilettos. And the groom is rocking a classic black tux and bowtie with no-socks plus loafers, keeping his look beachy yet classic. Lately, I have been obsessed with veils, which I haven't liked in over a decade, so I am totally loving the bride's cathedral tulle veil. It makes for some stunning photos and brings a very romantic touch to the bridal look, don't you think?!
Placed on a terrace overlooking the port of Santorini, there is a ceremony arch built of greenery and white roses that later is elevated with two opulent floral columns and luxurious crystal chandeliers to serve as the background for the sweetheart table… the perfect dinner or reception setup if you ask me. The wood table and the vintage chairs paired with the lanterns bring an understated touch of rustic to make the decor luxurious, but approachable.
Browse our favorite photos of this Santorini wedding shoot below, and don't forget to visit the full gallery to see more images of the contemporary stationery, the three-stone engagement ring, and the fabulous couple in love.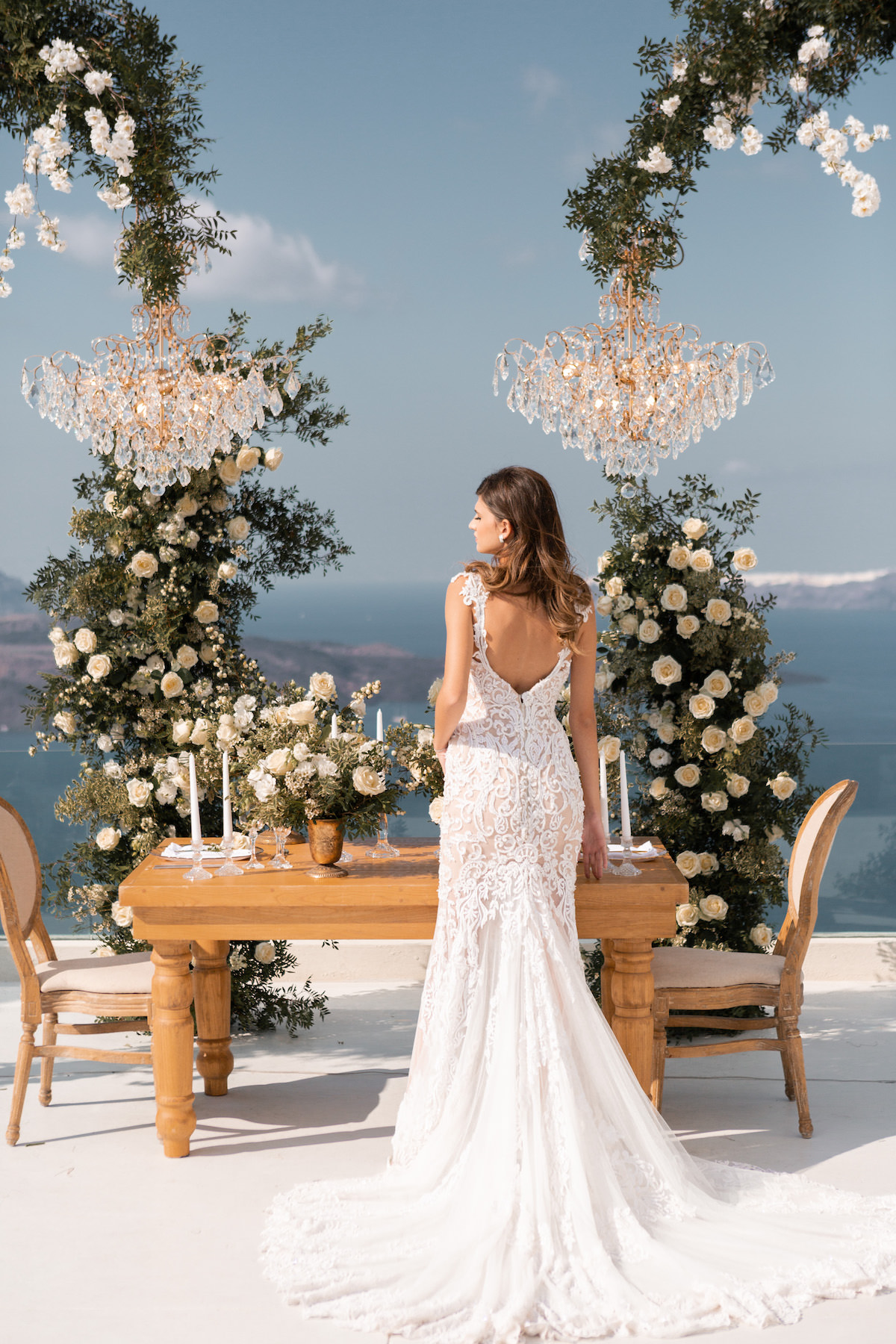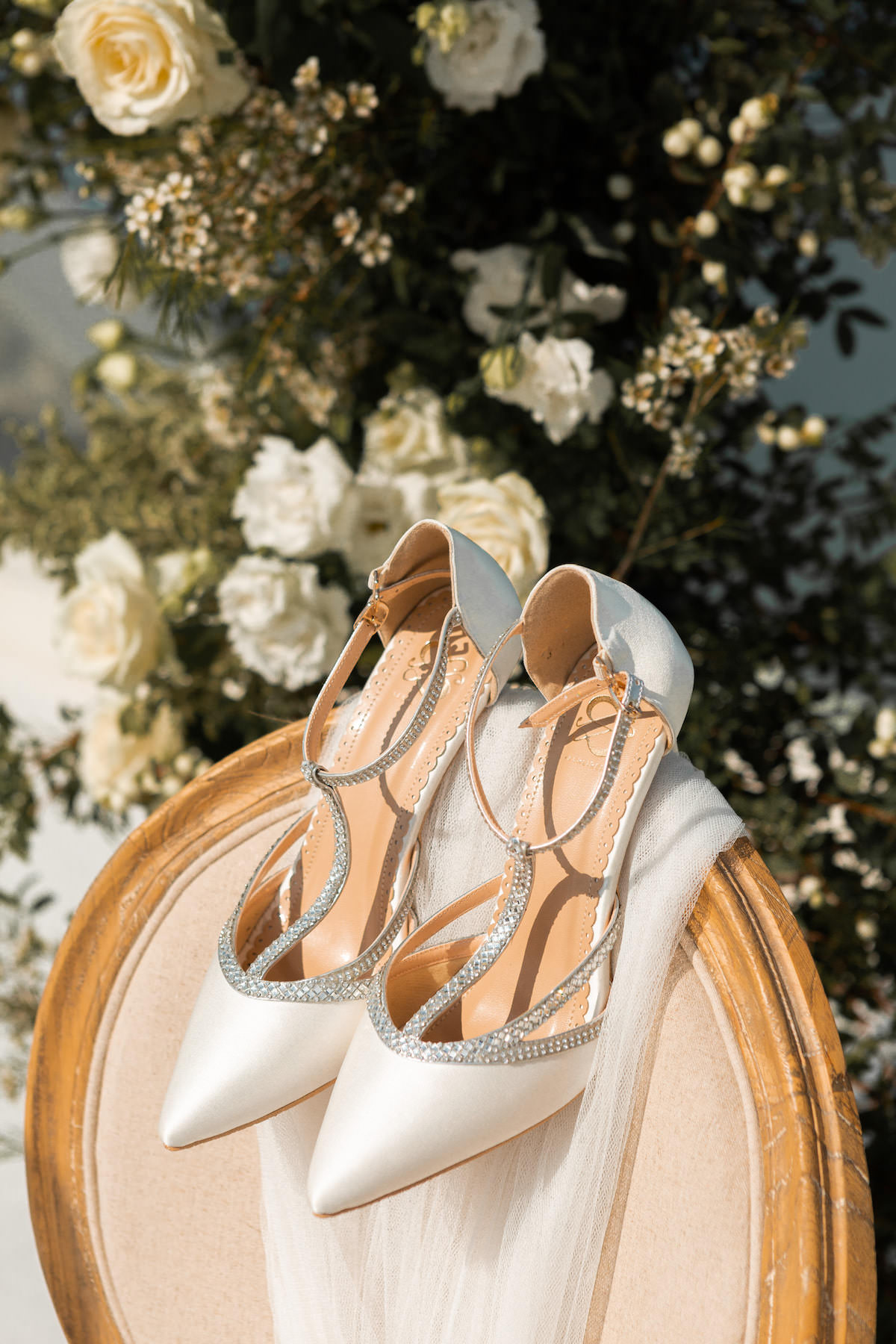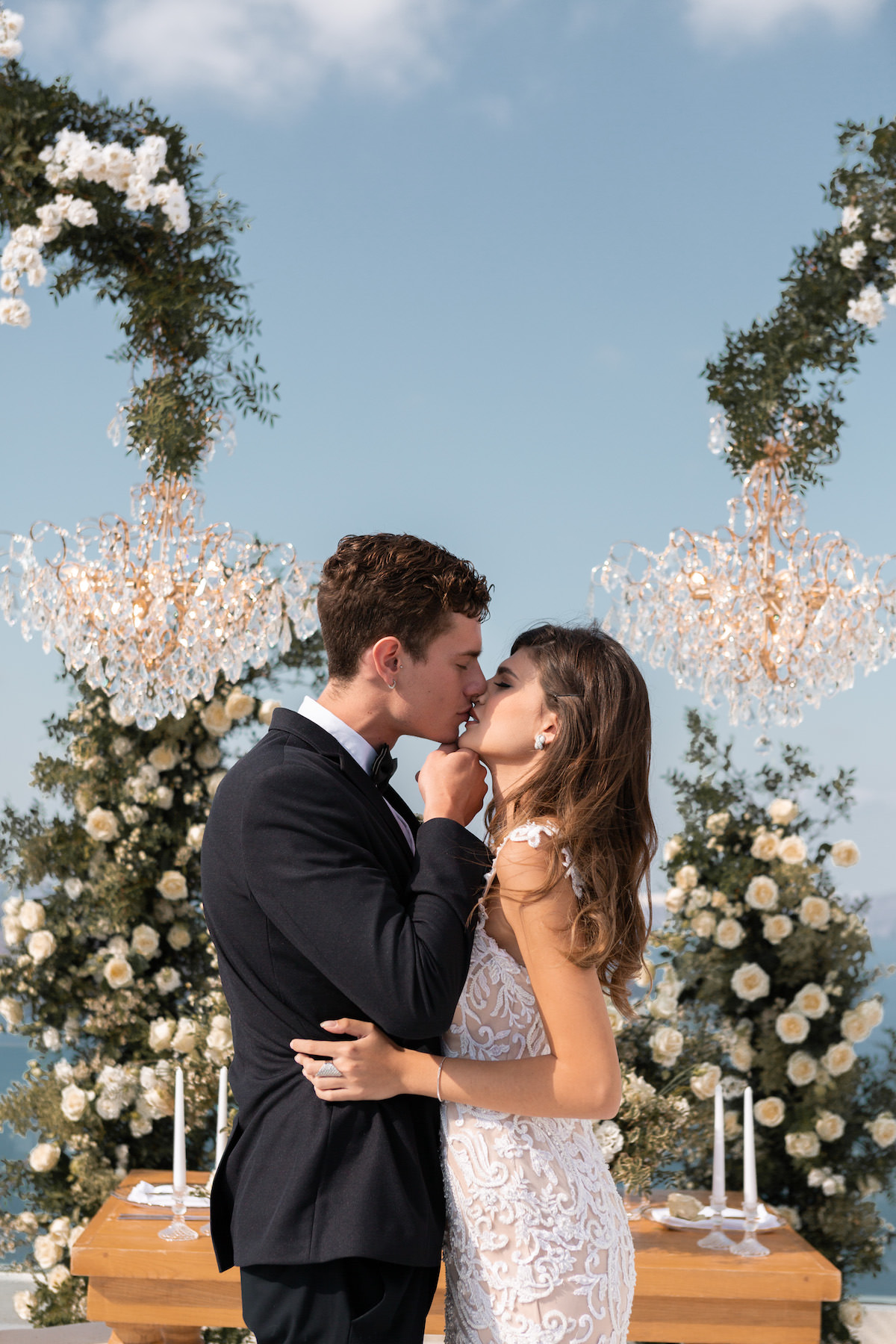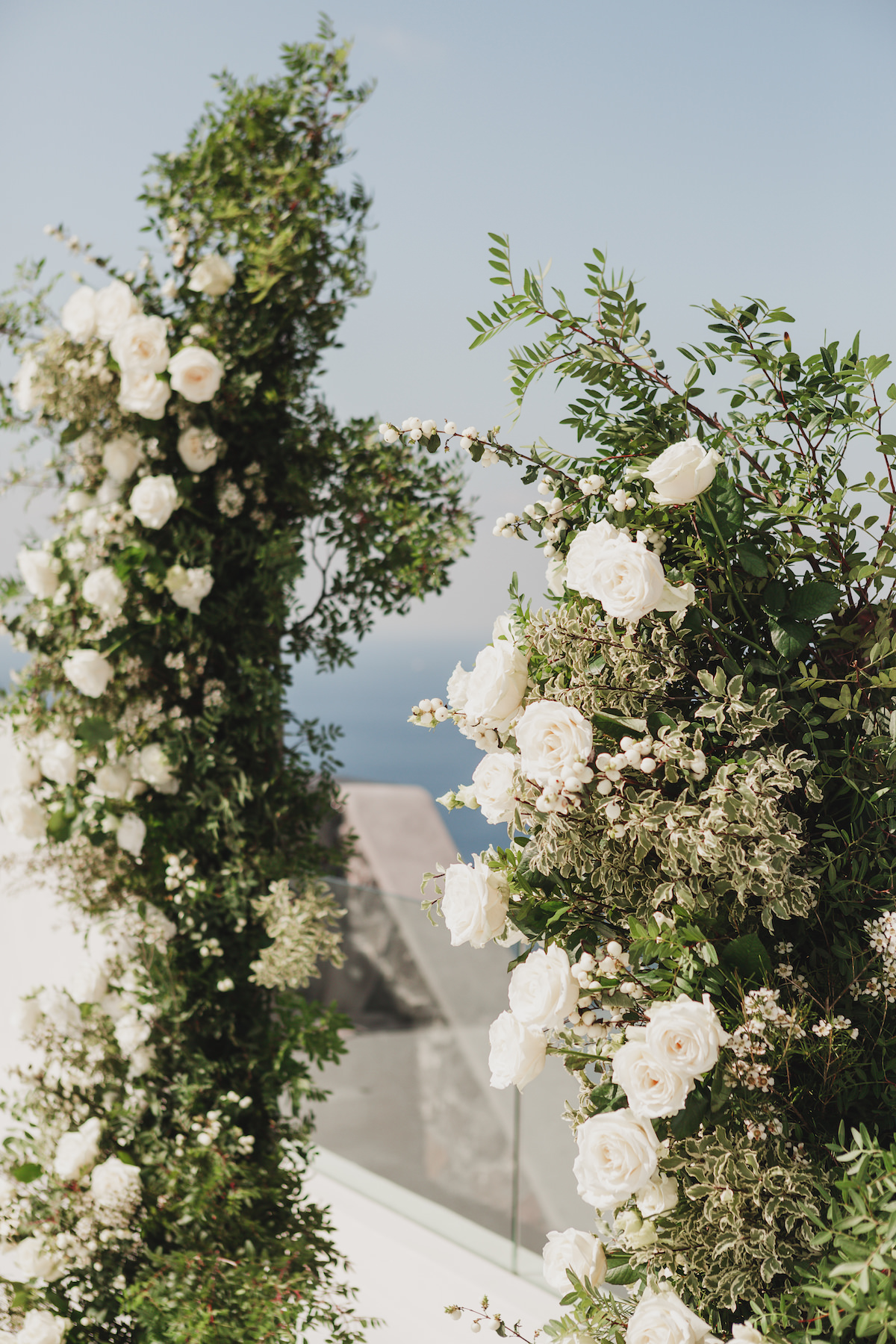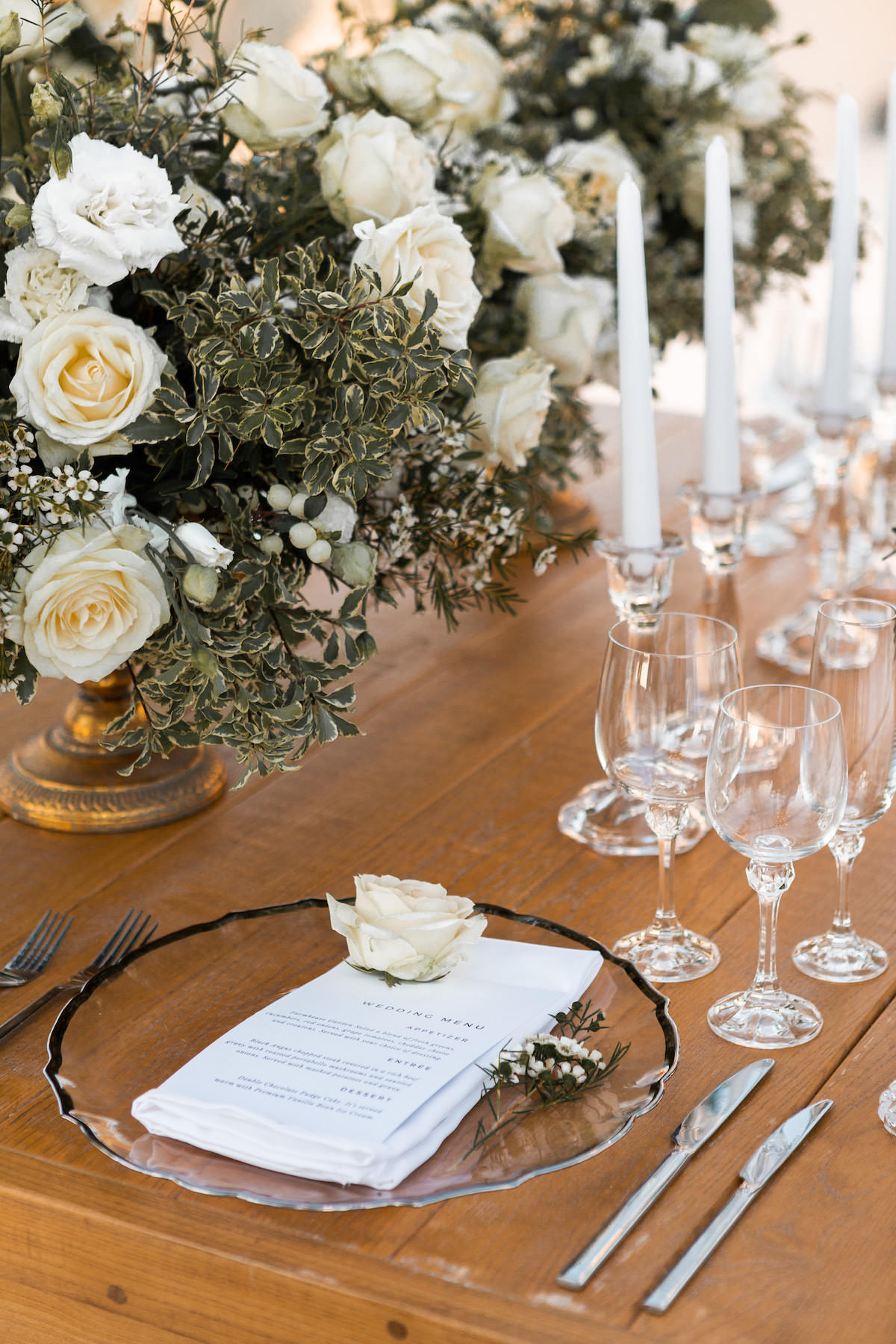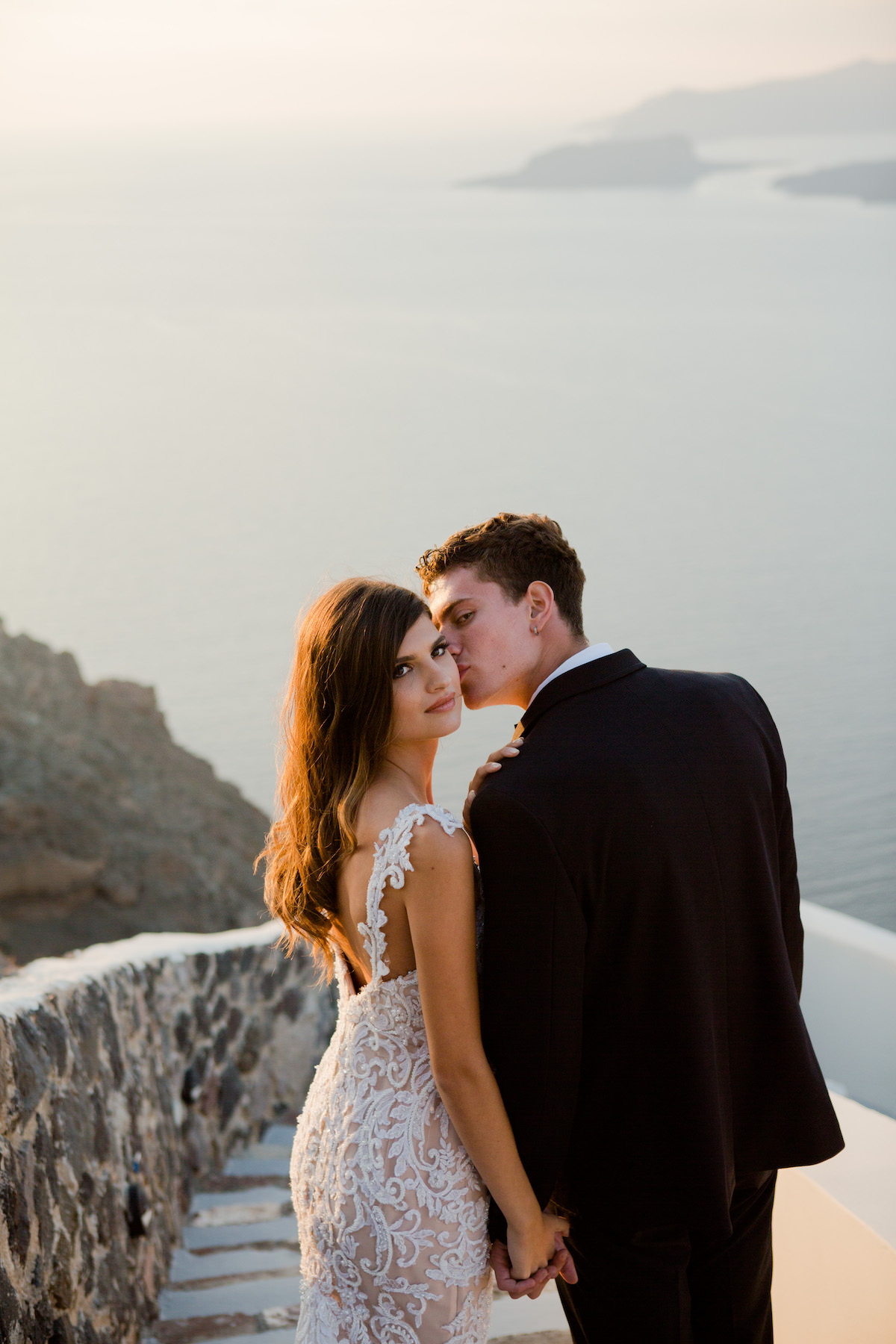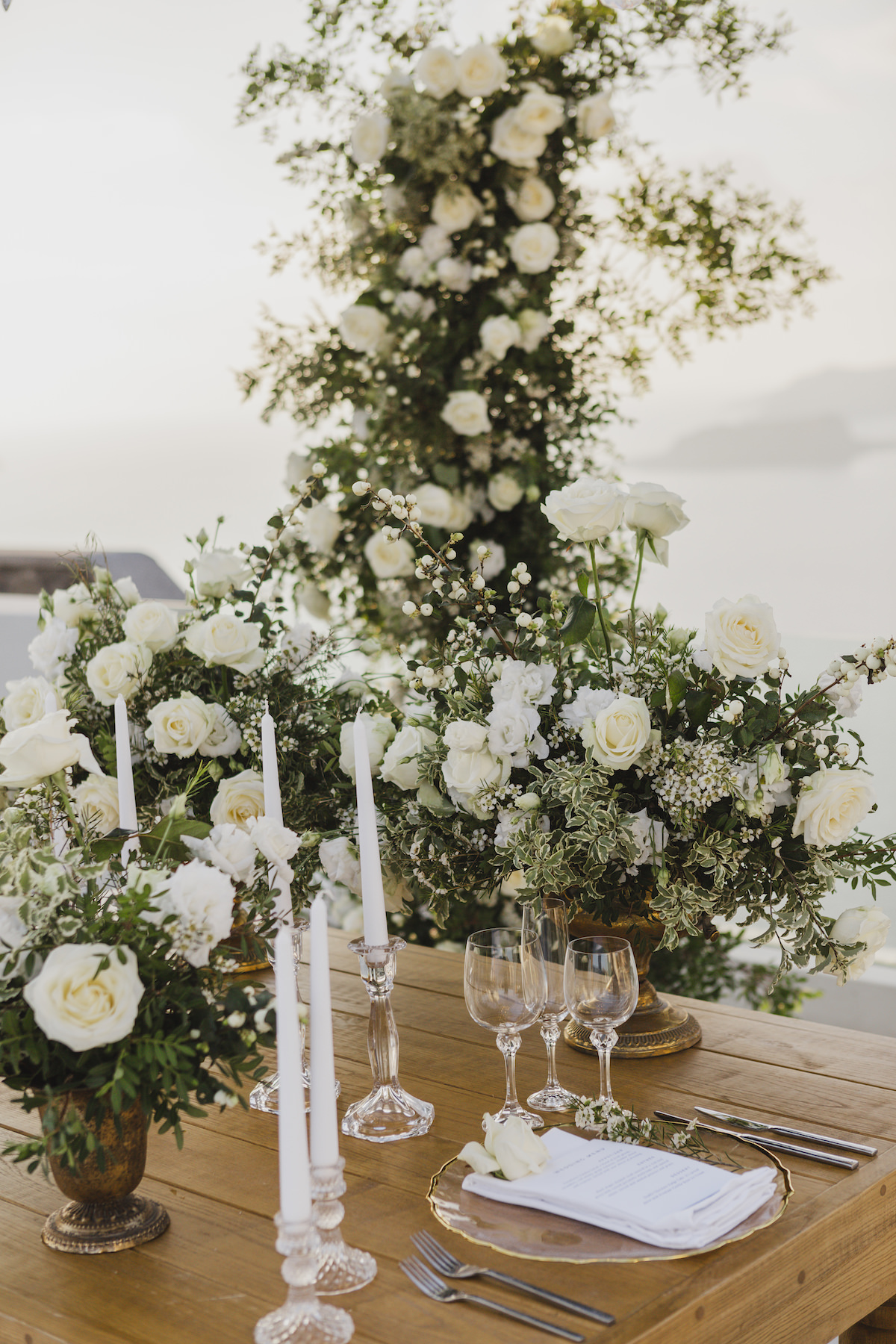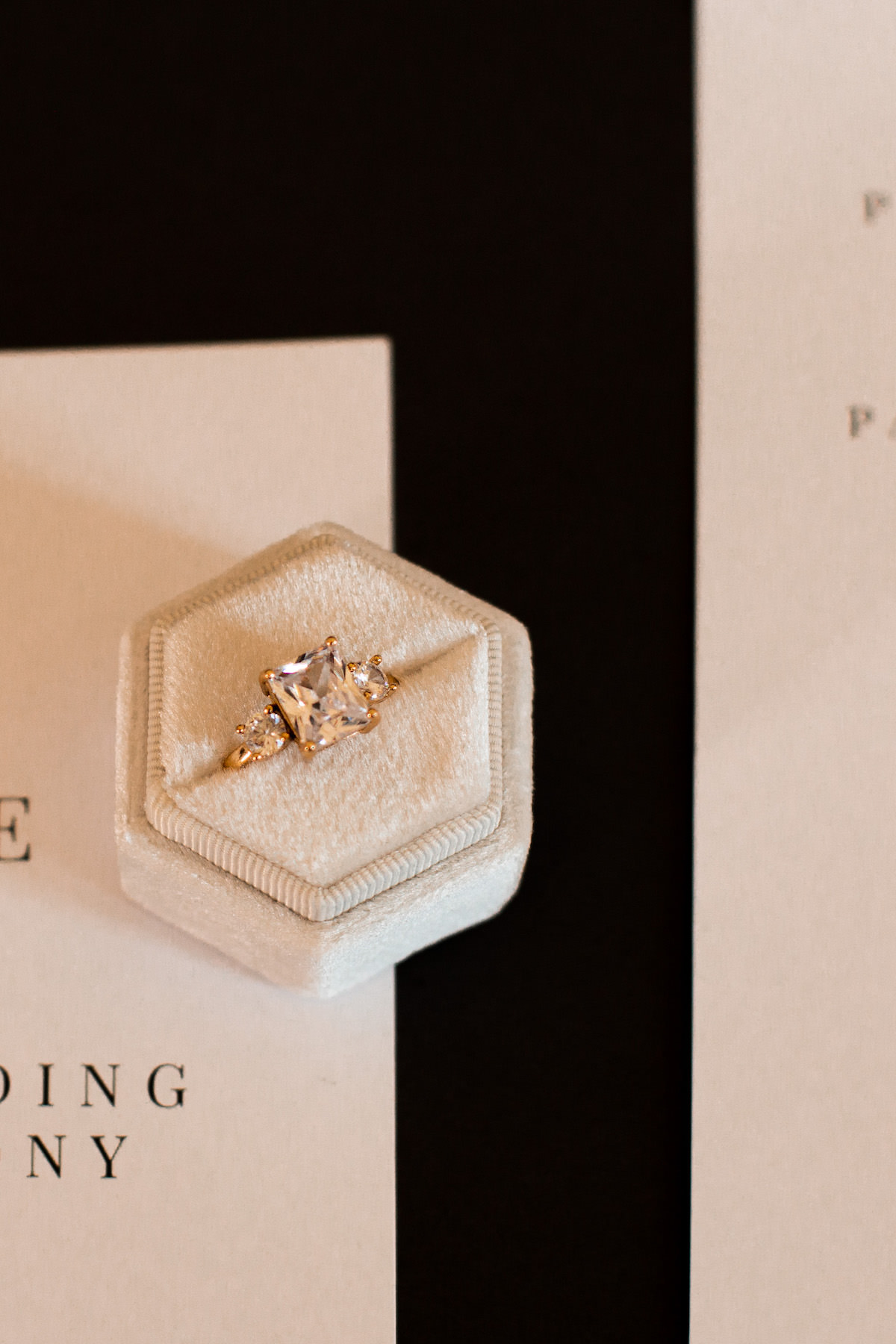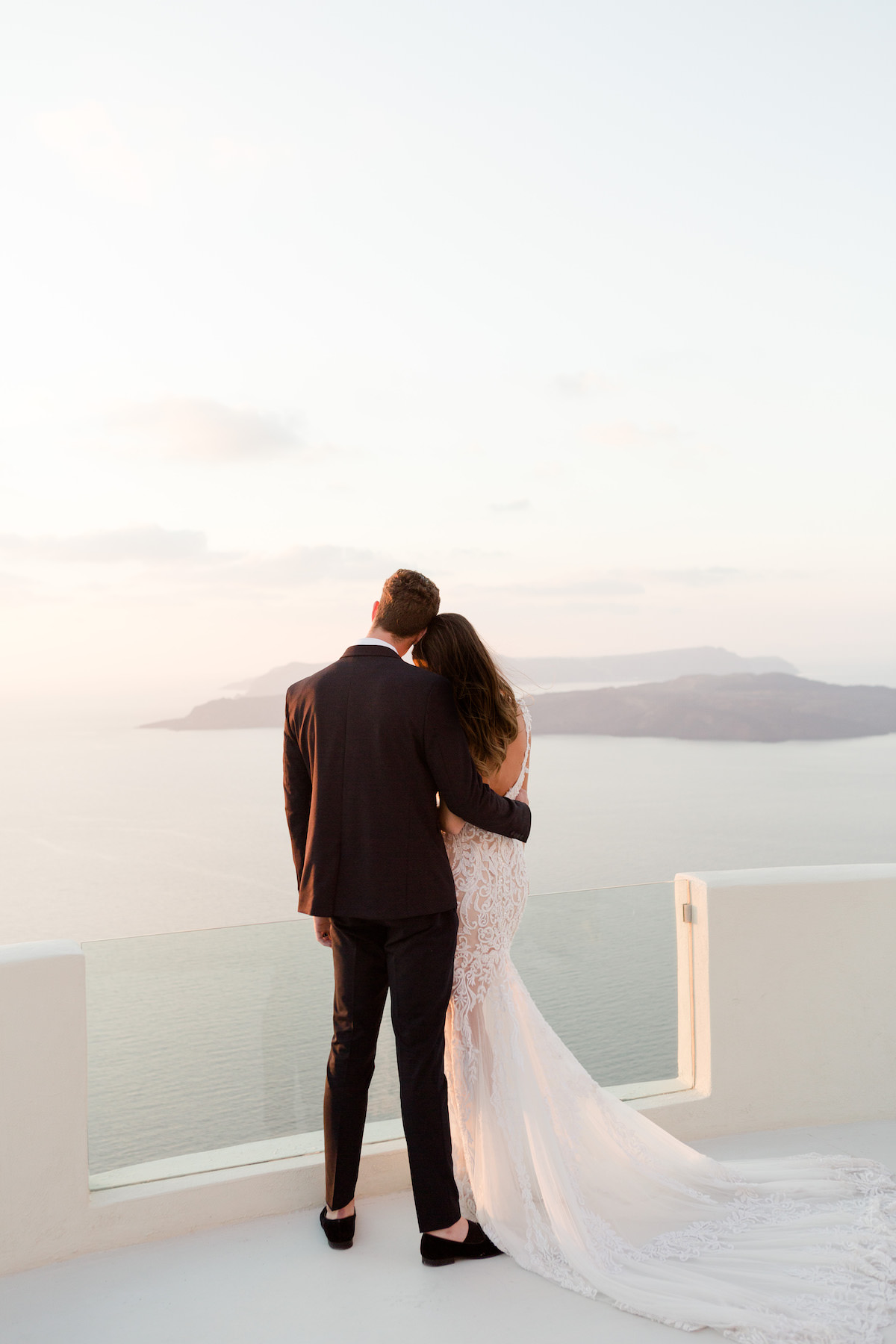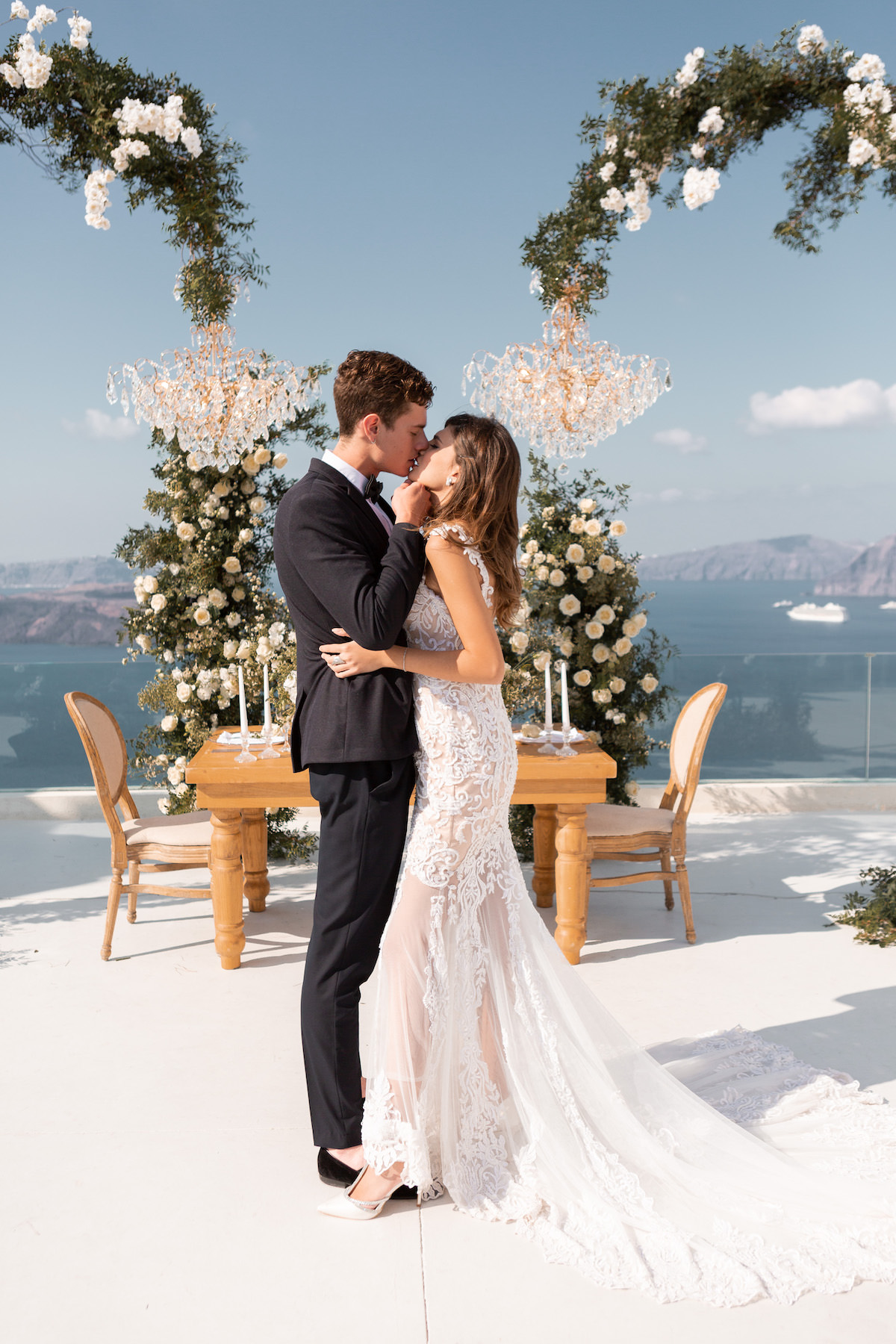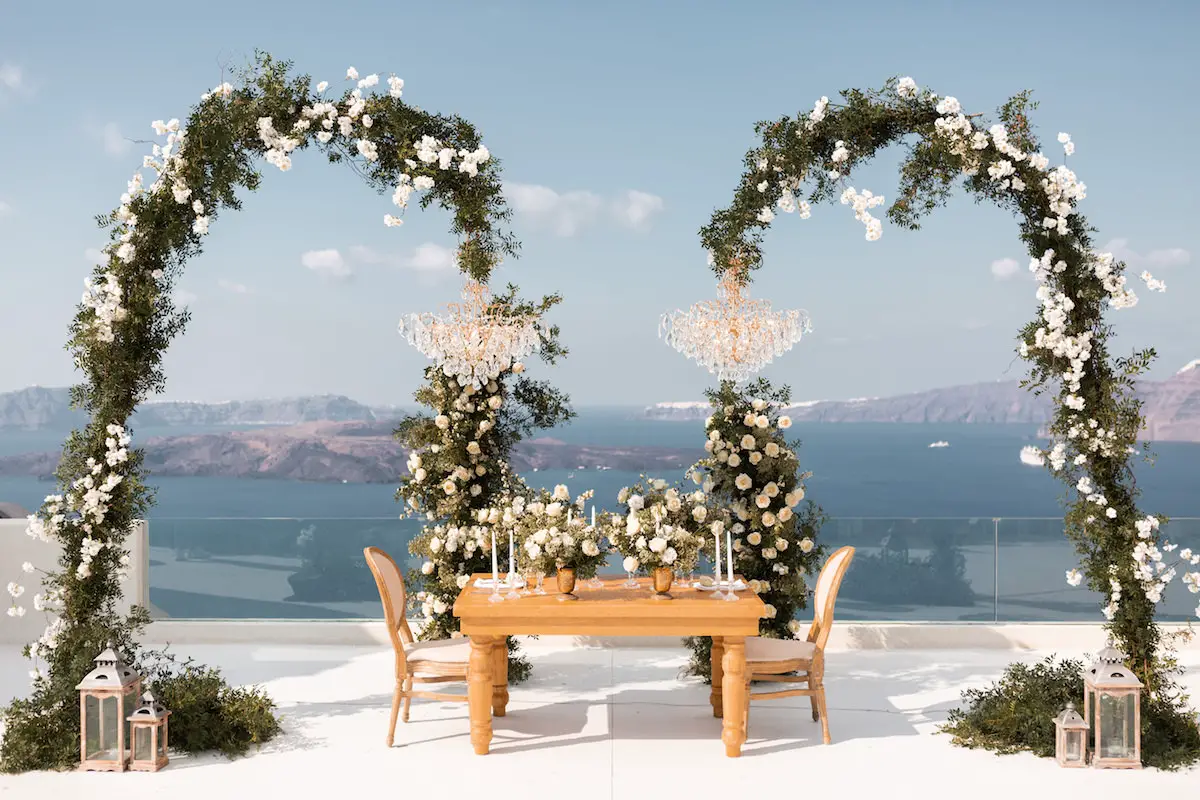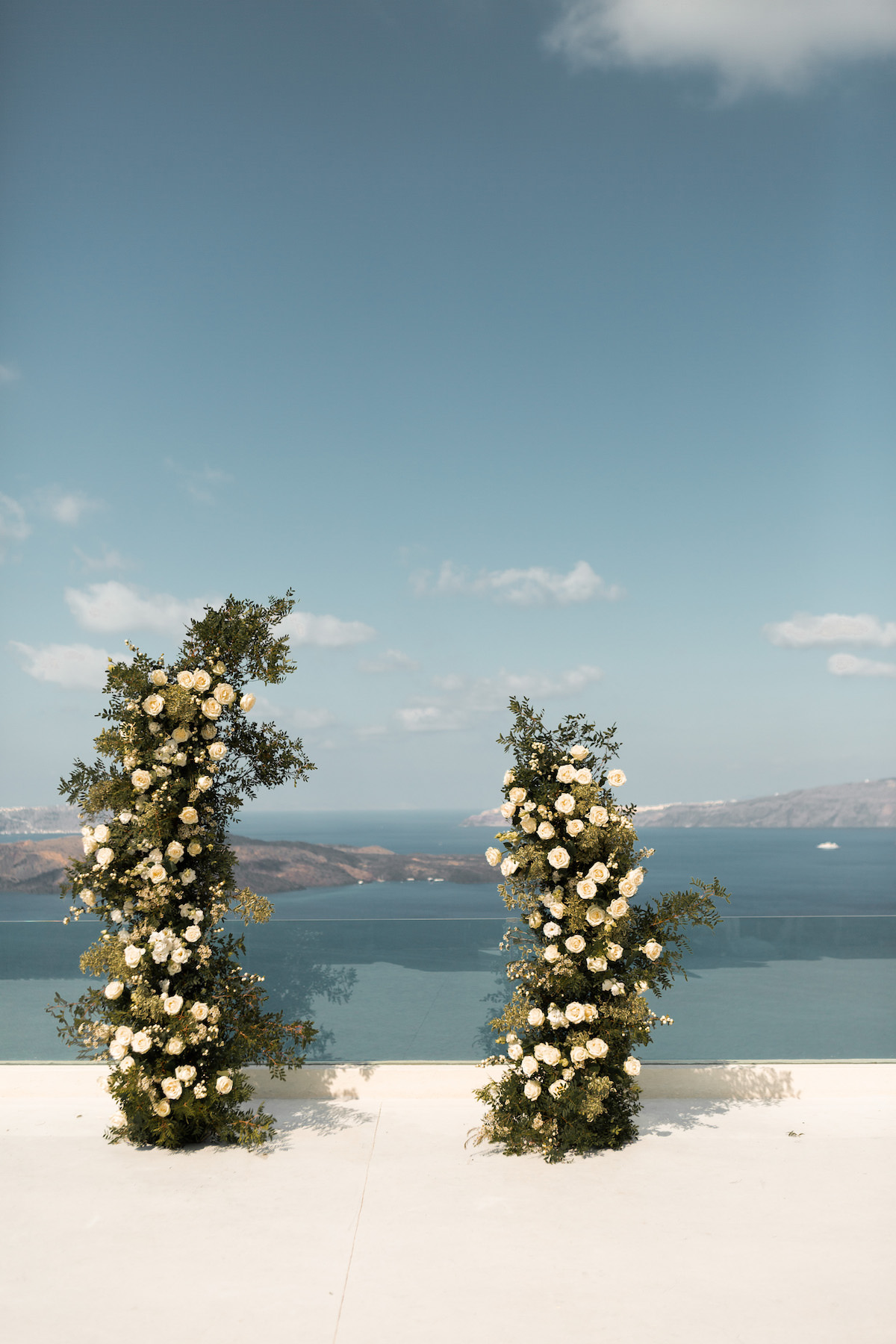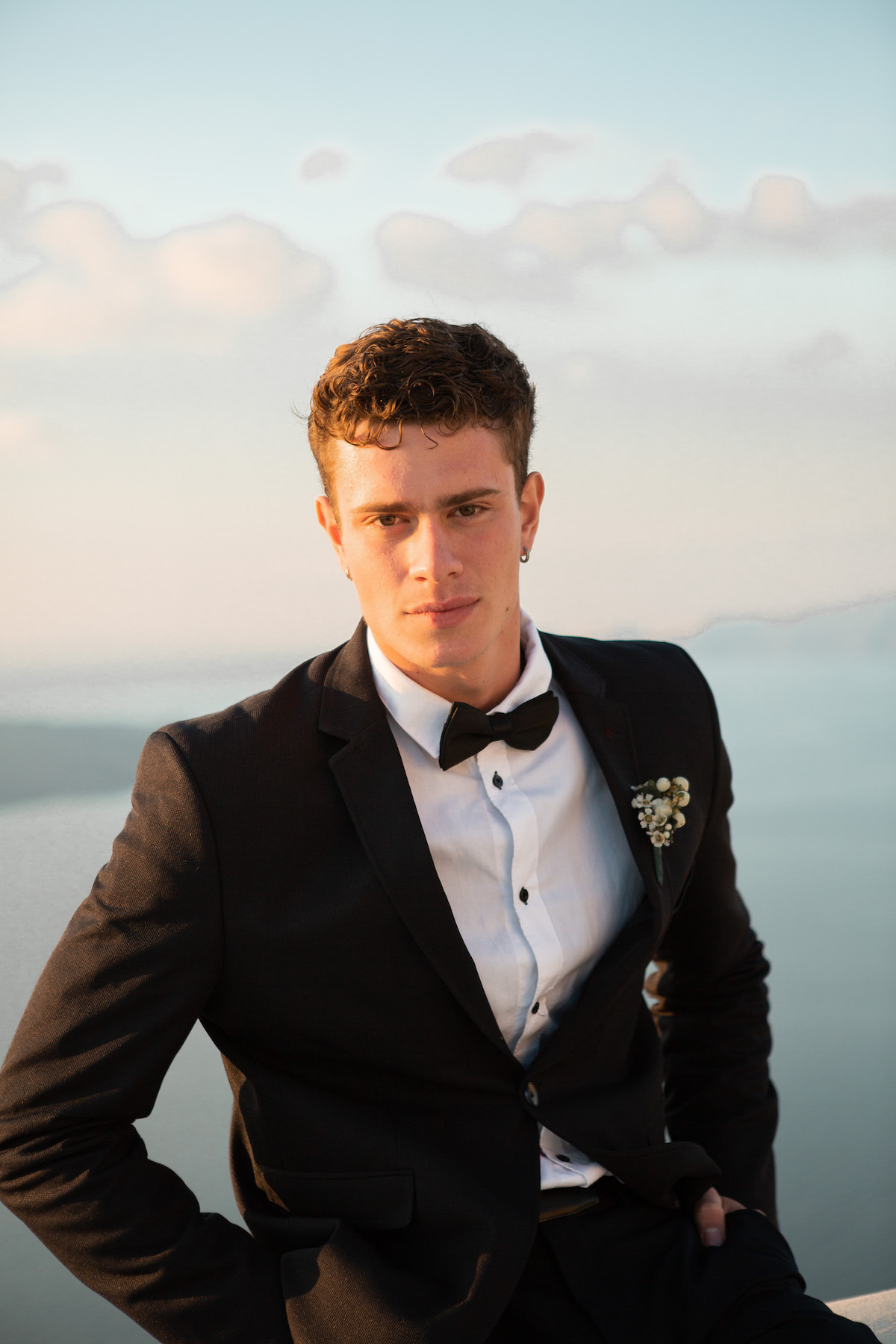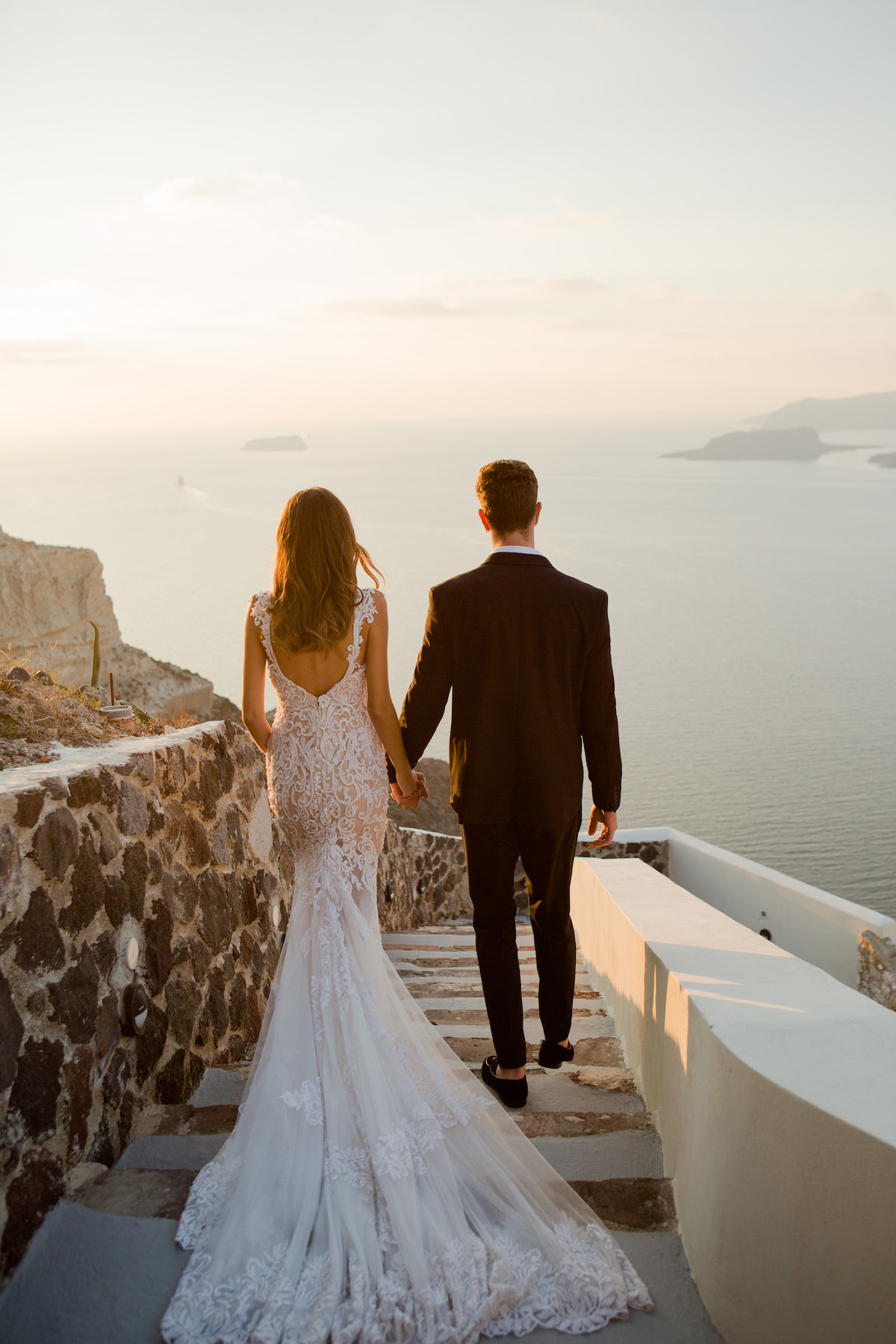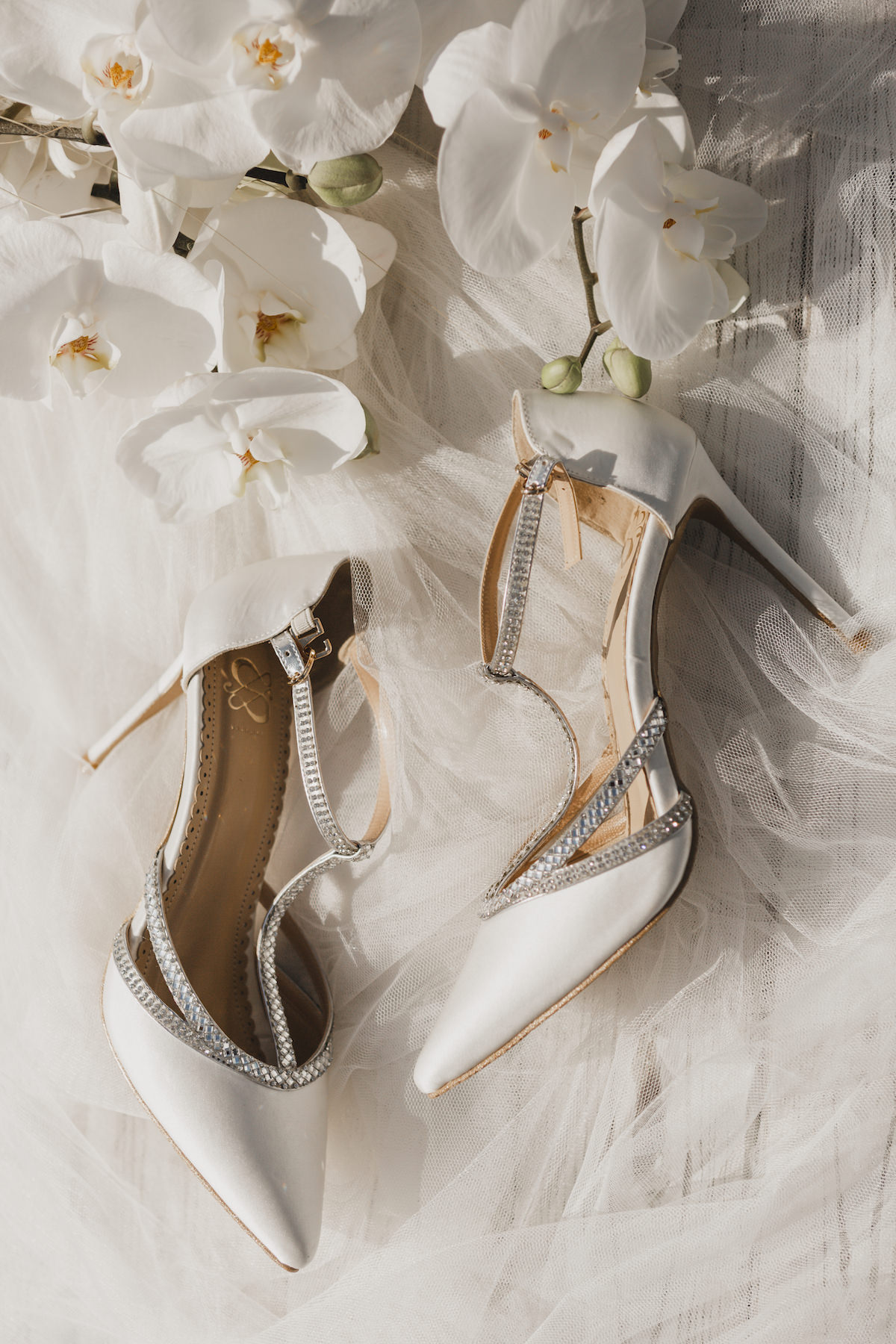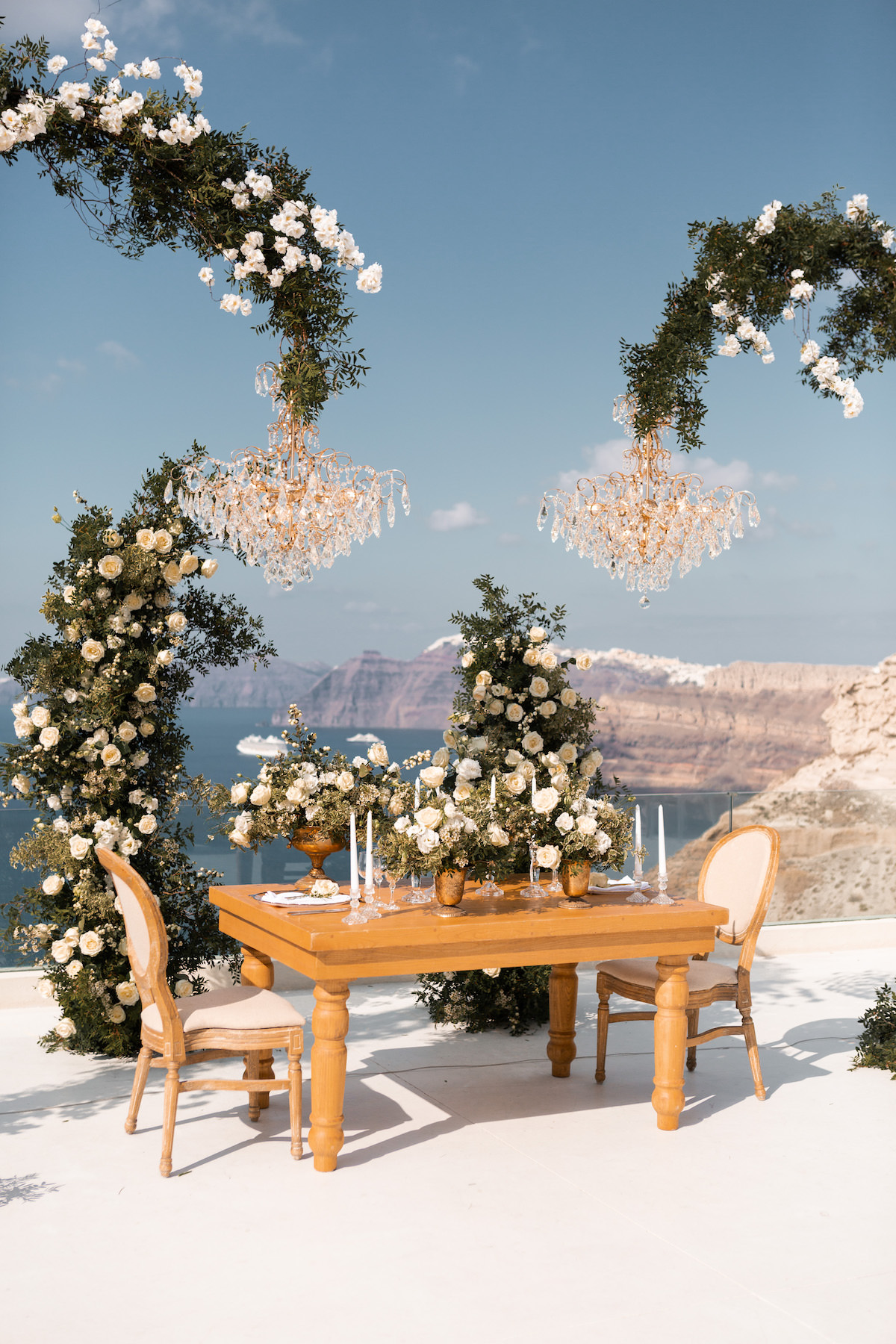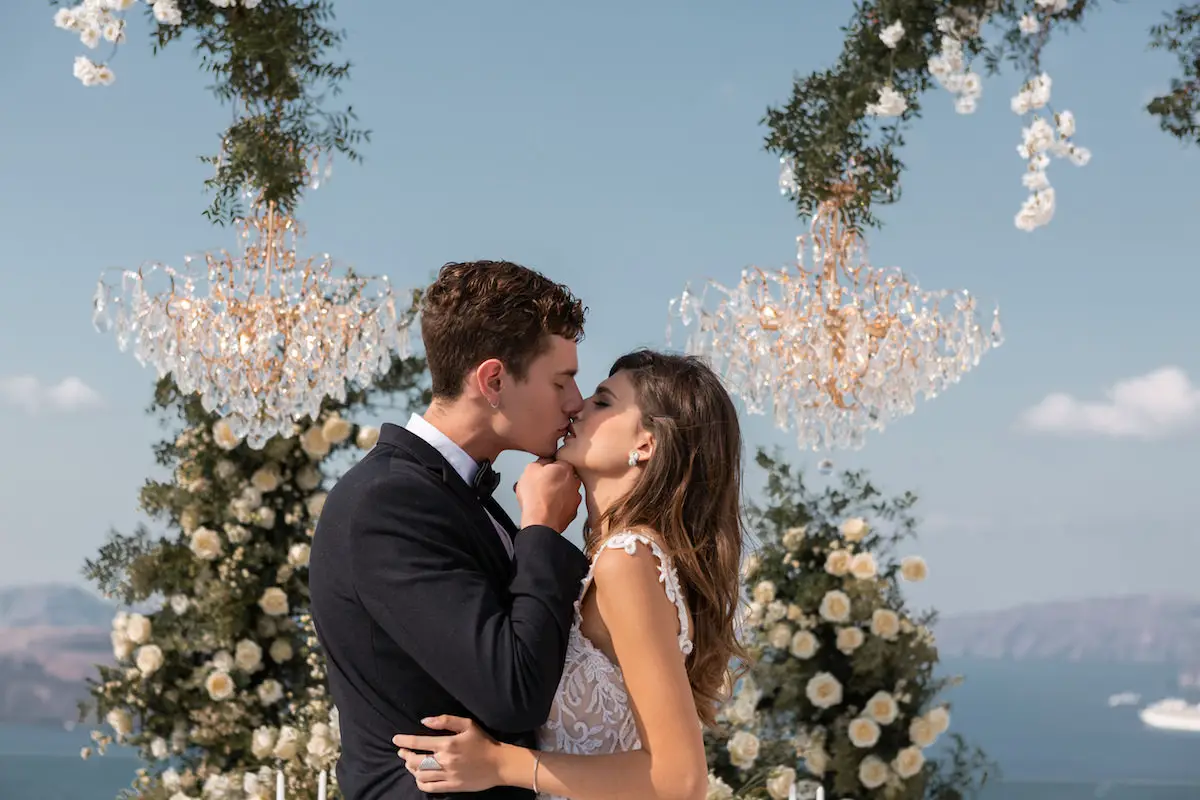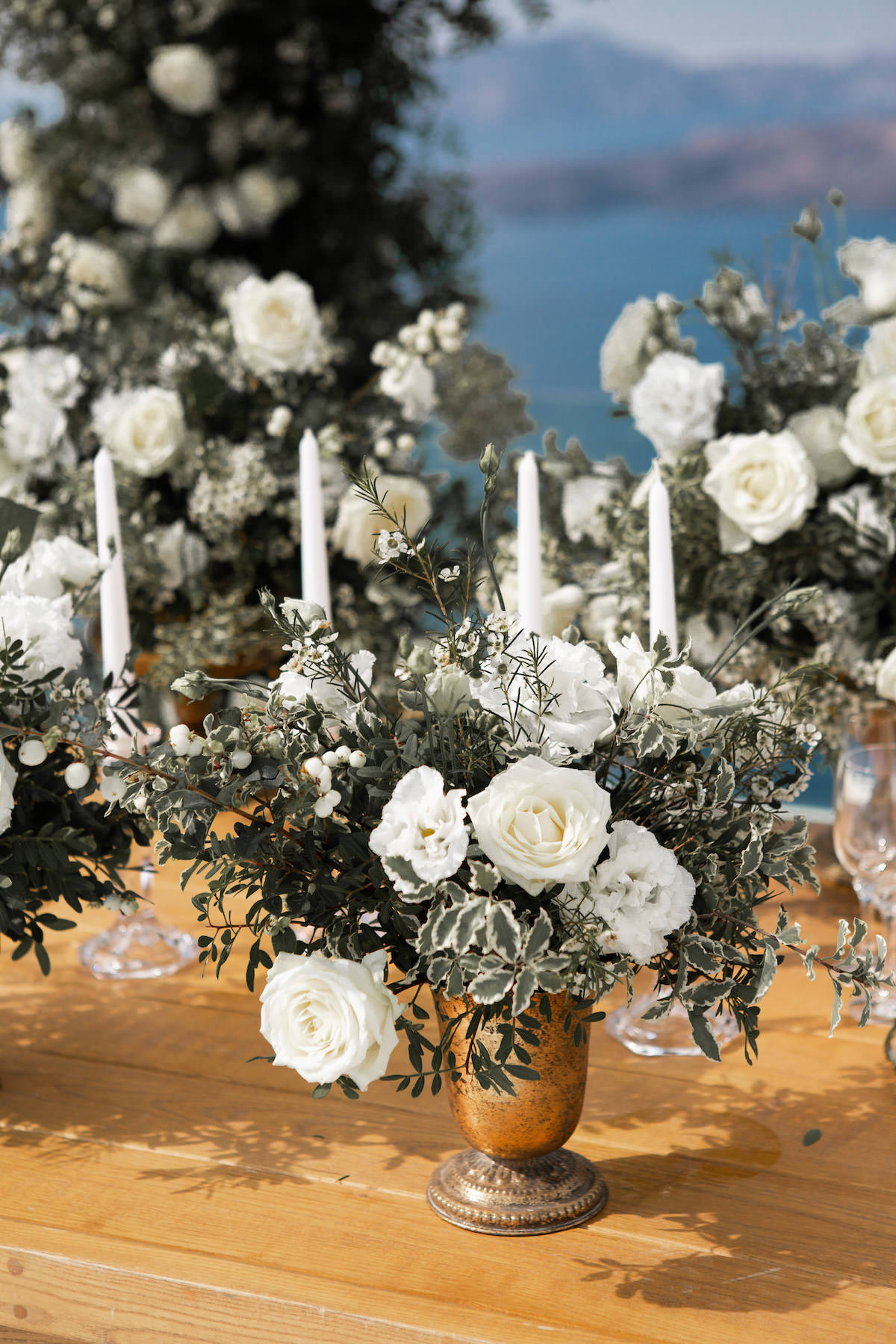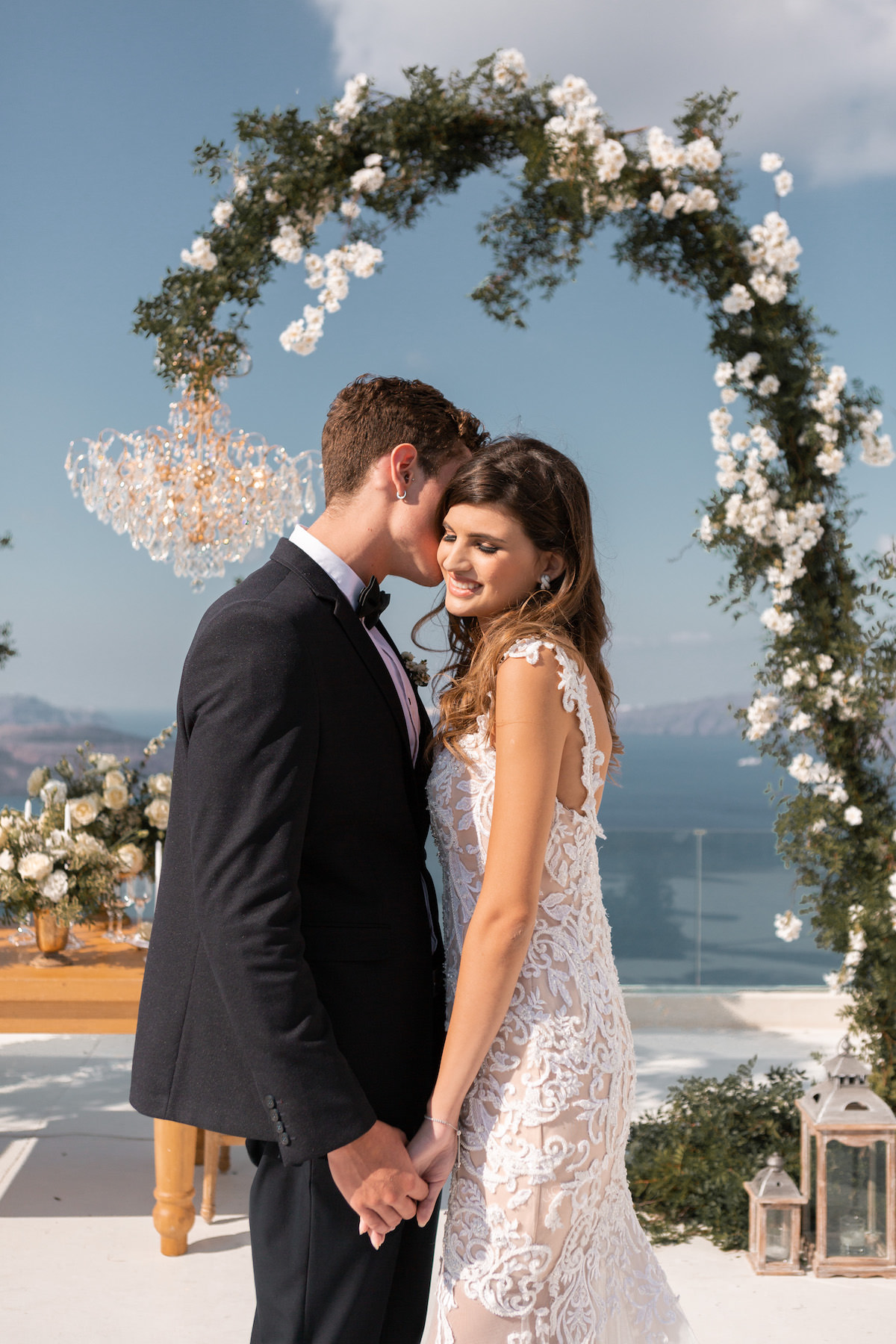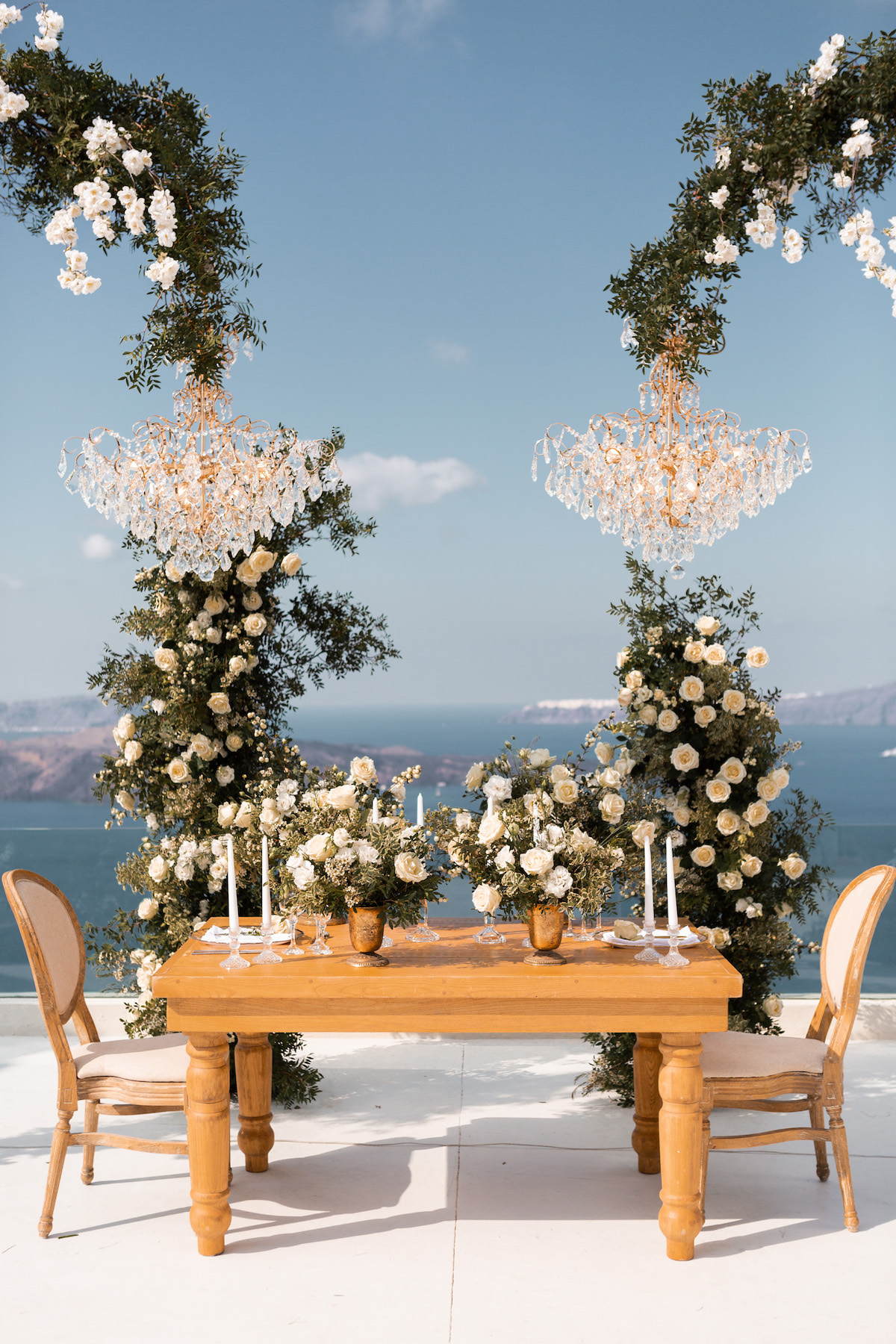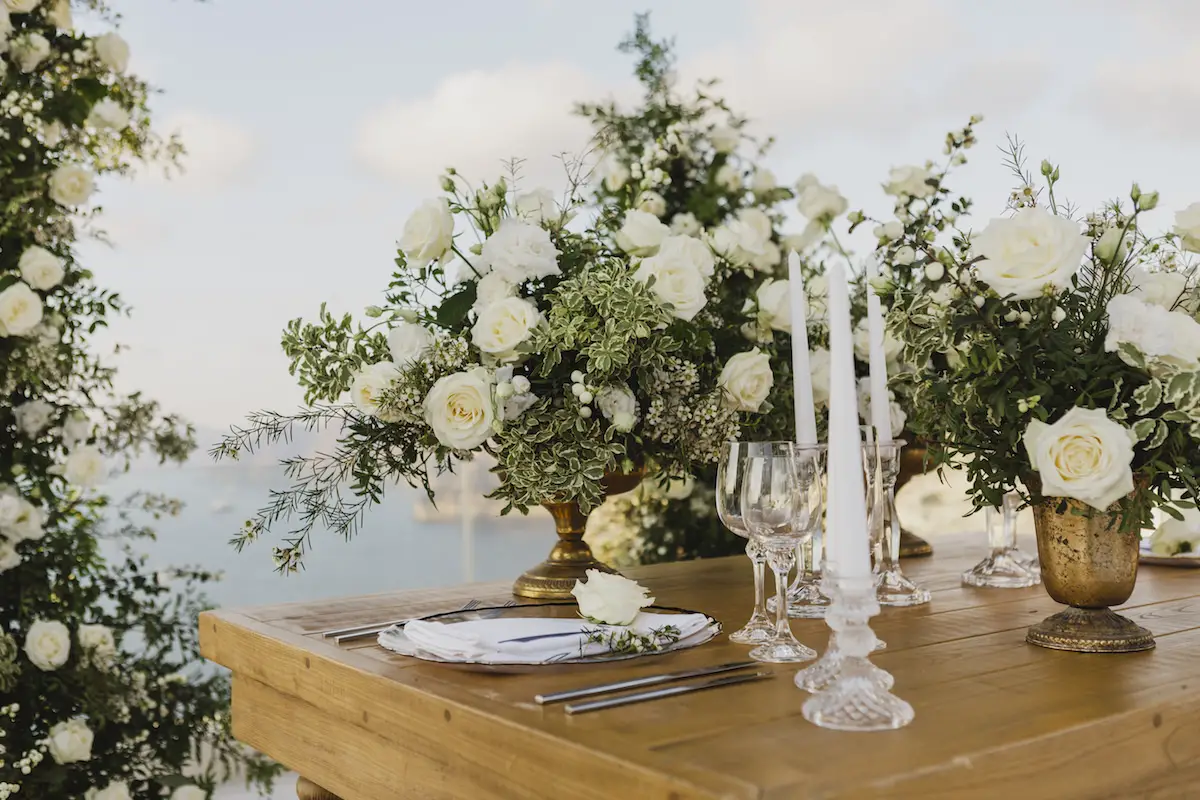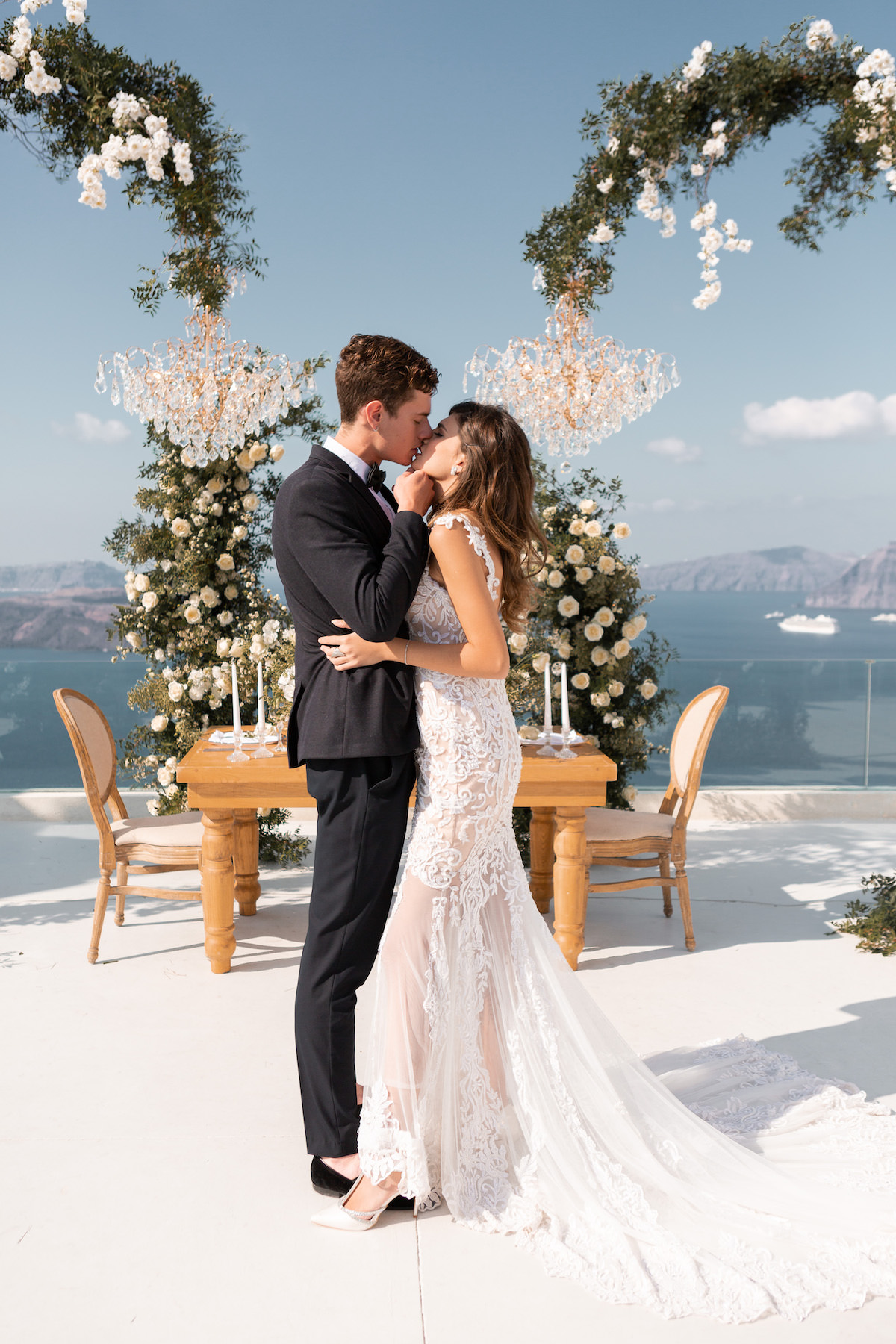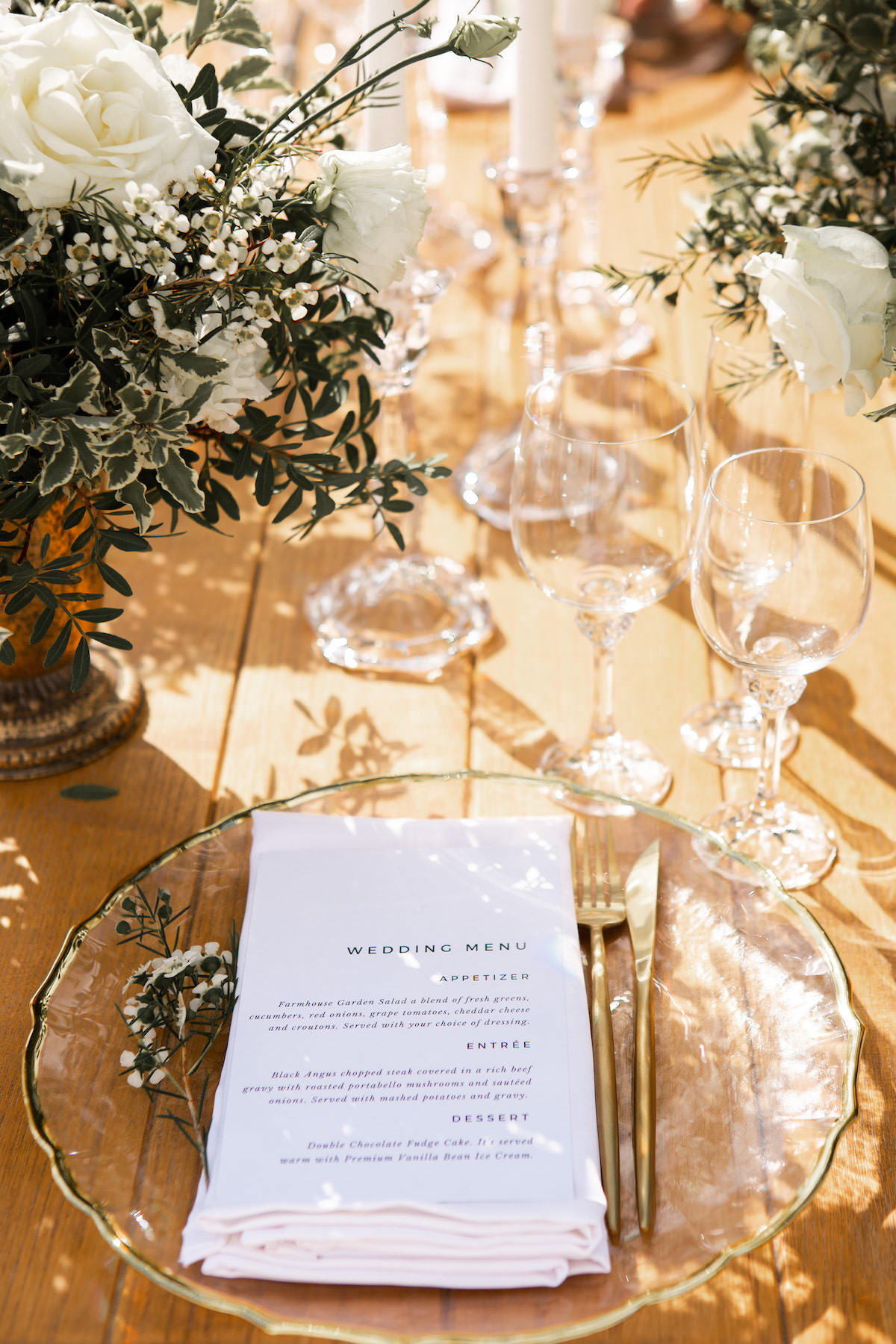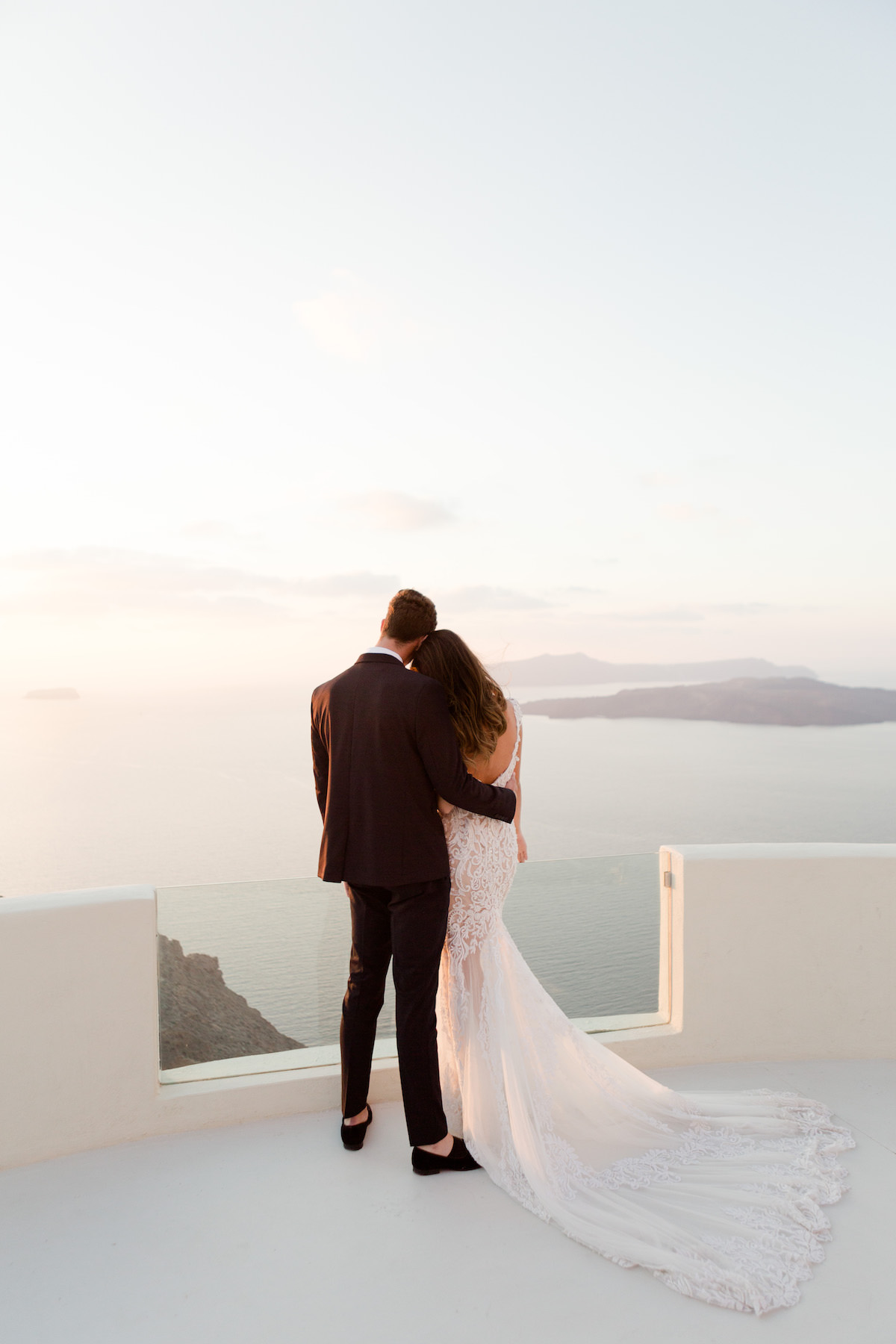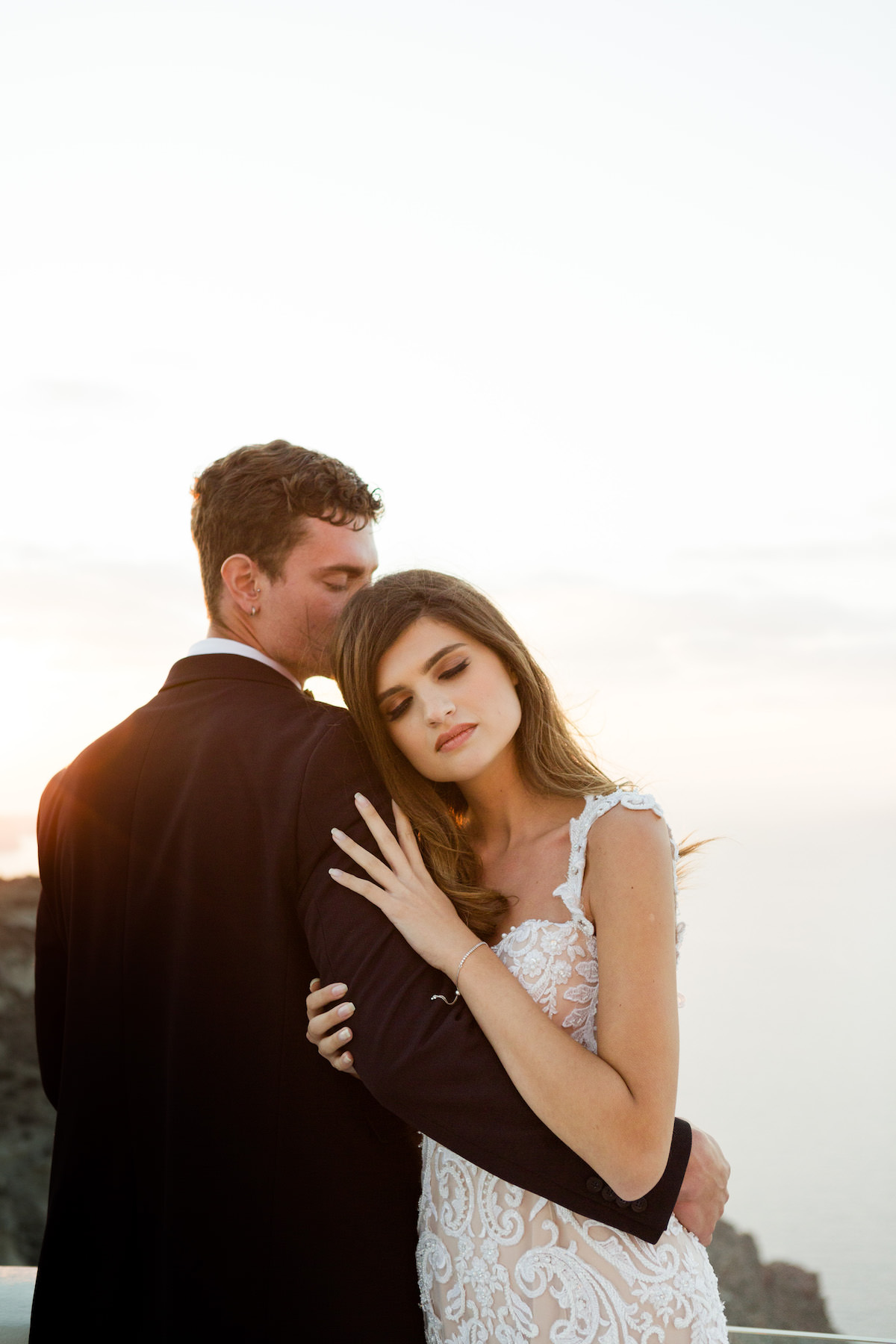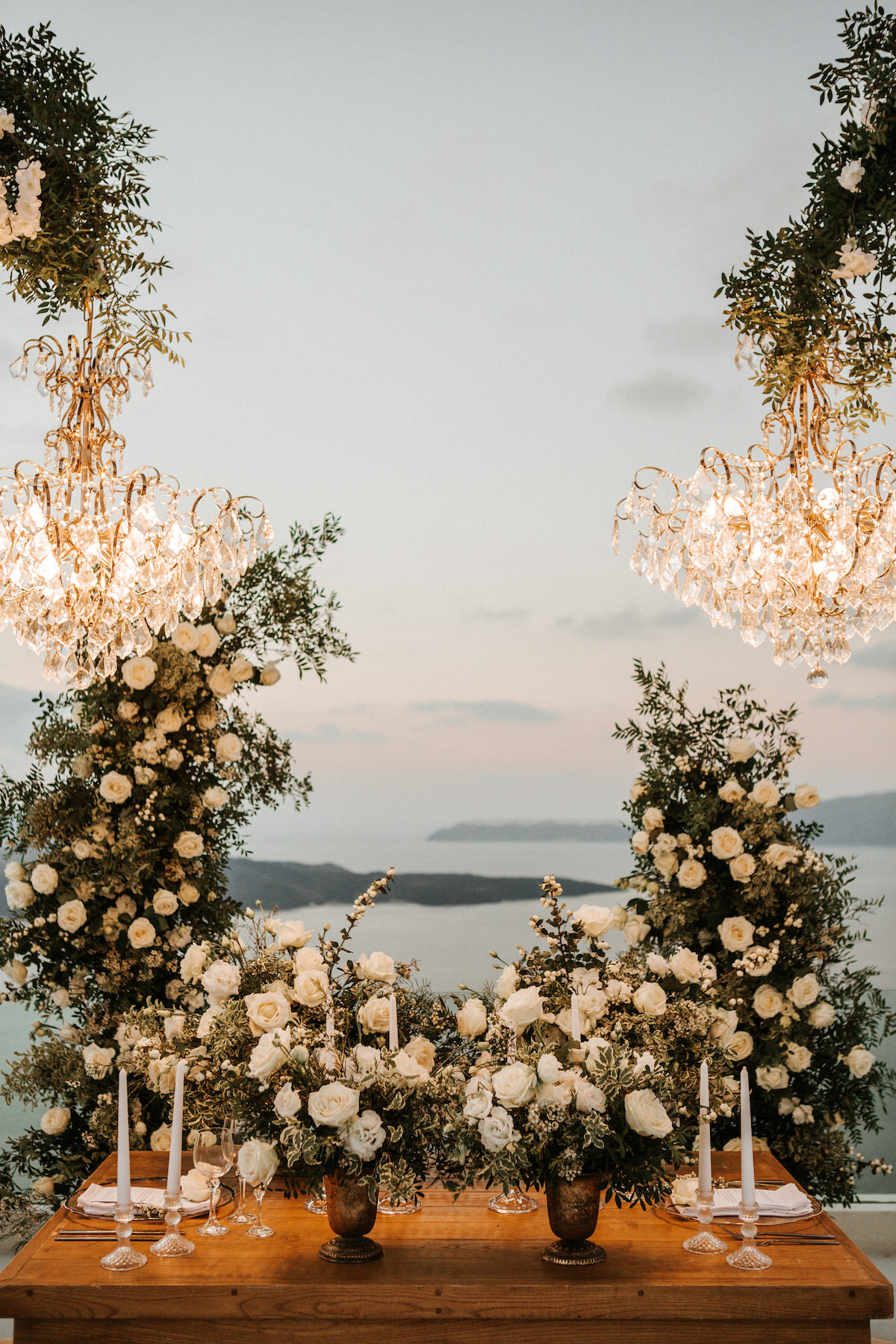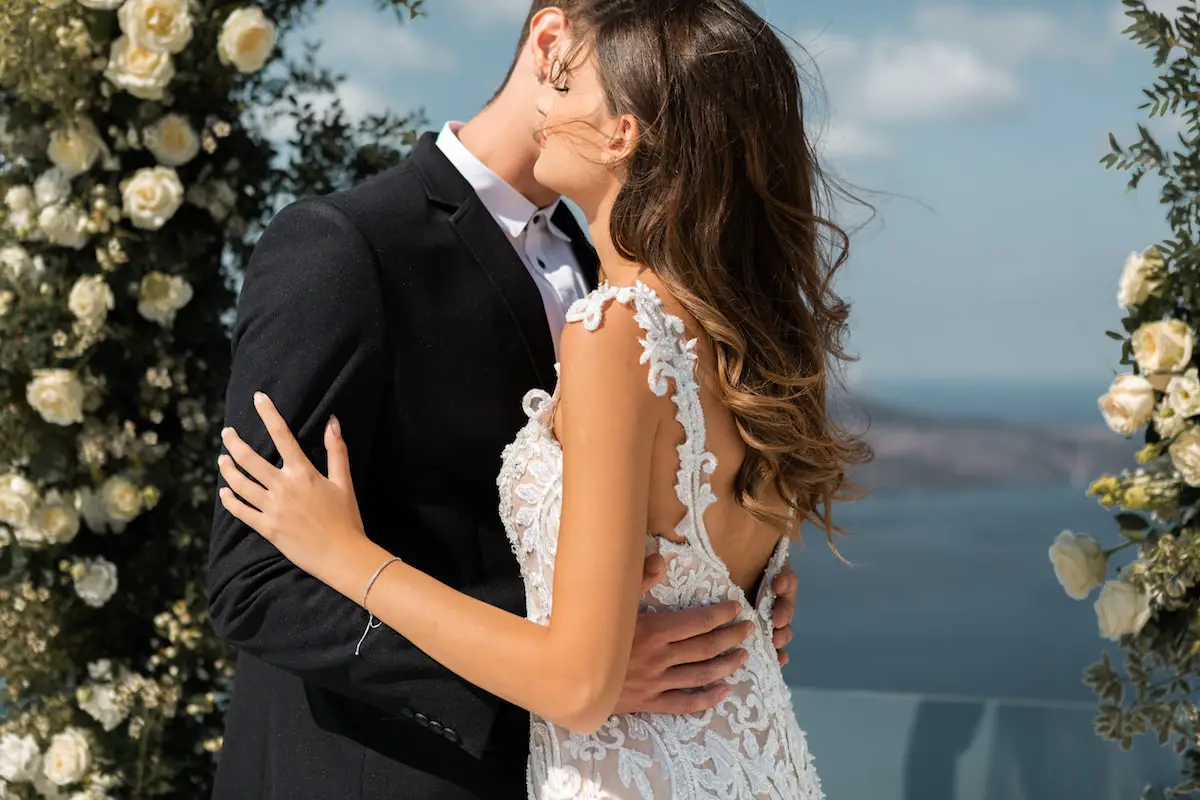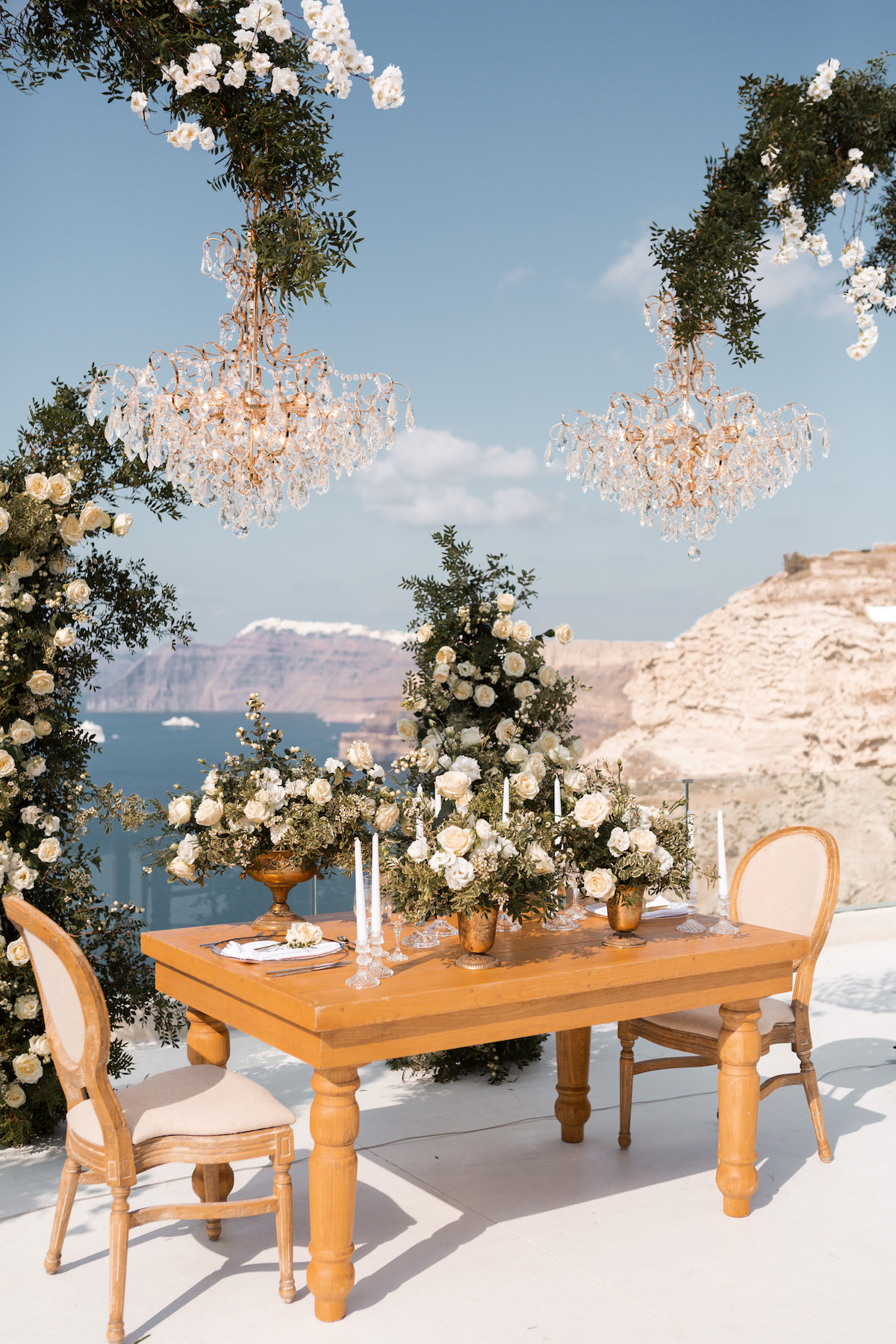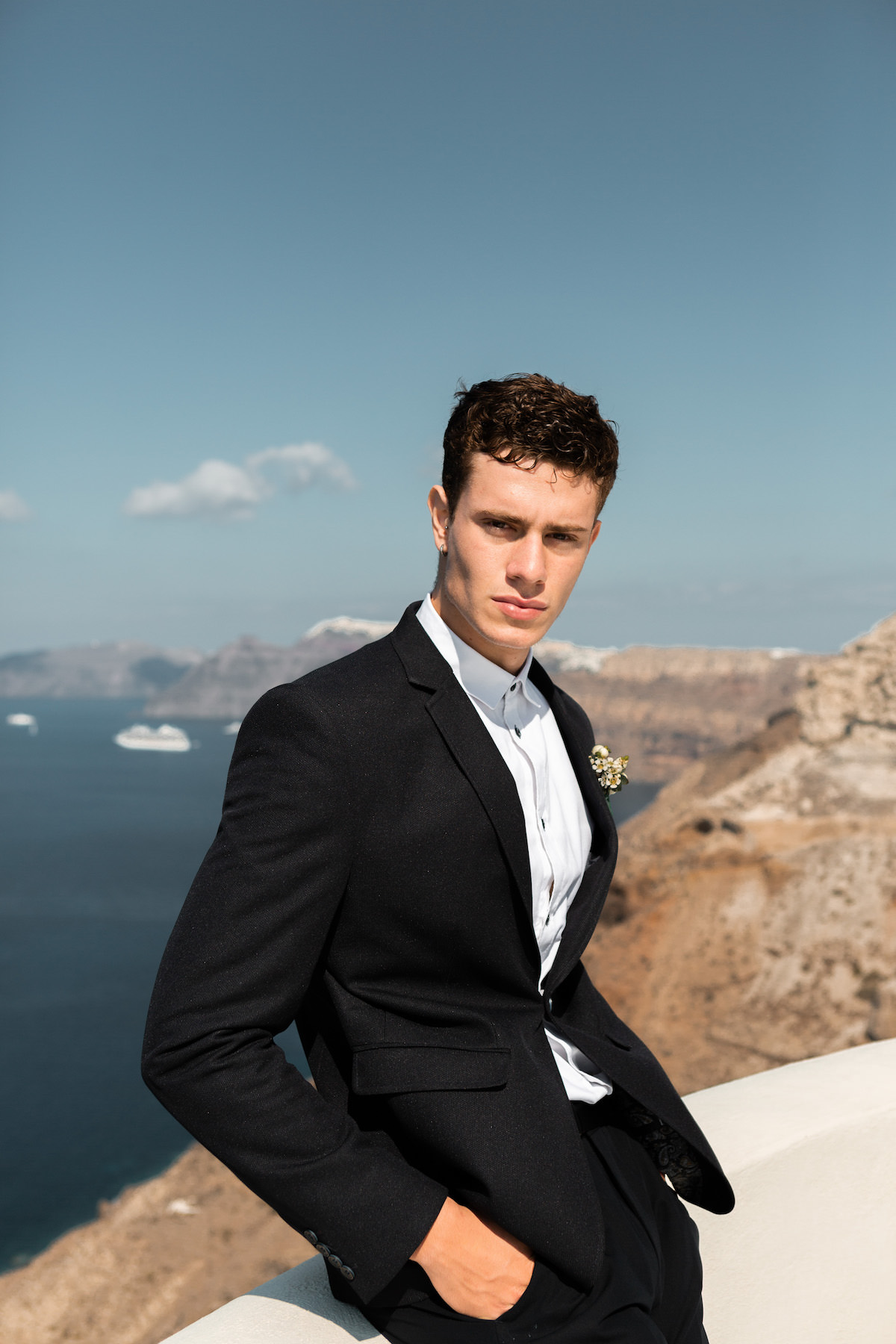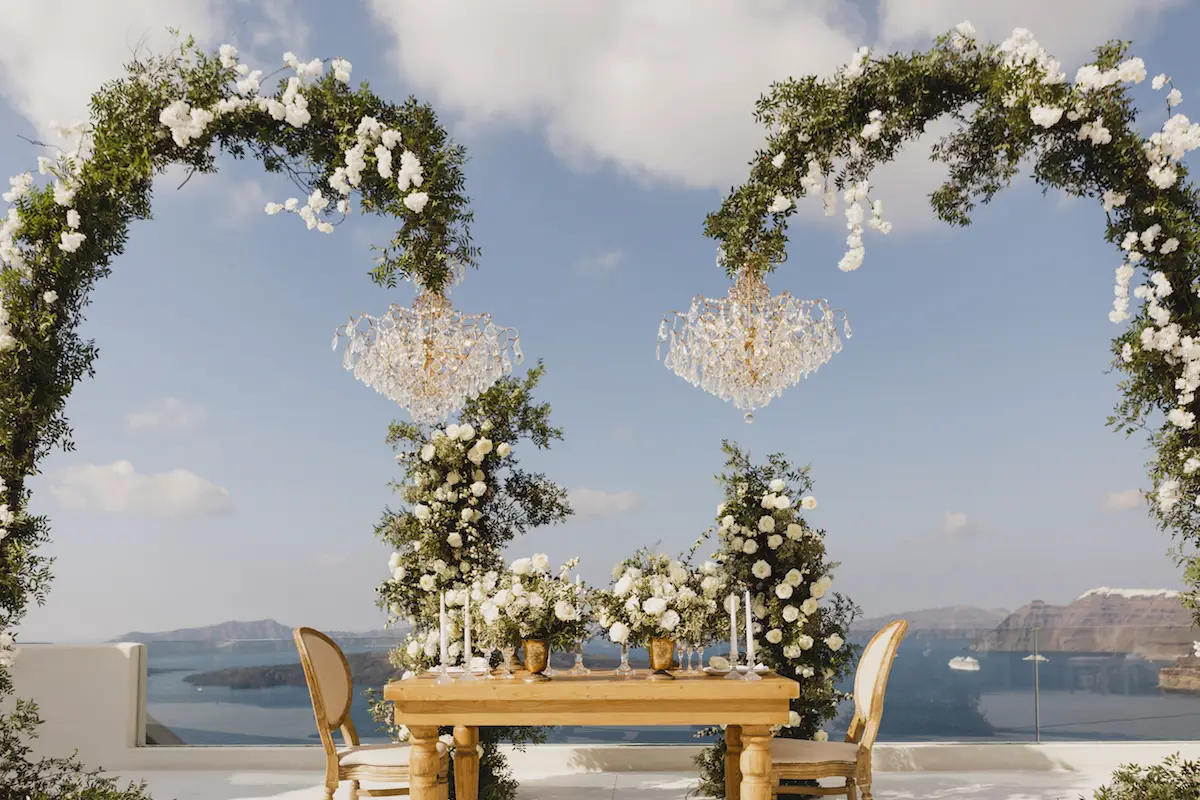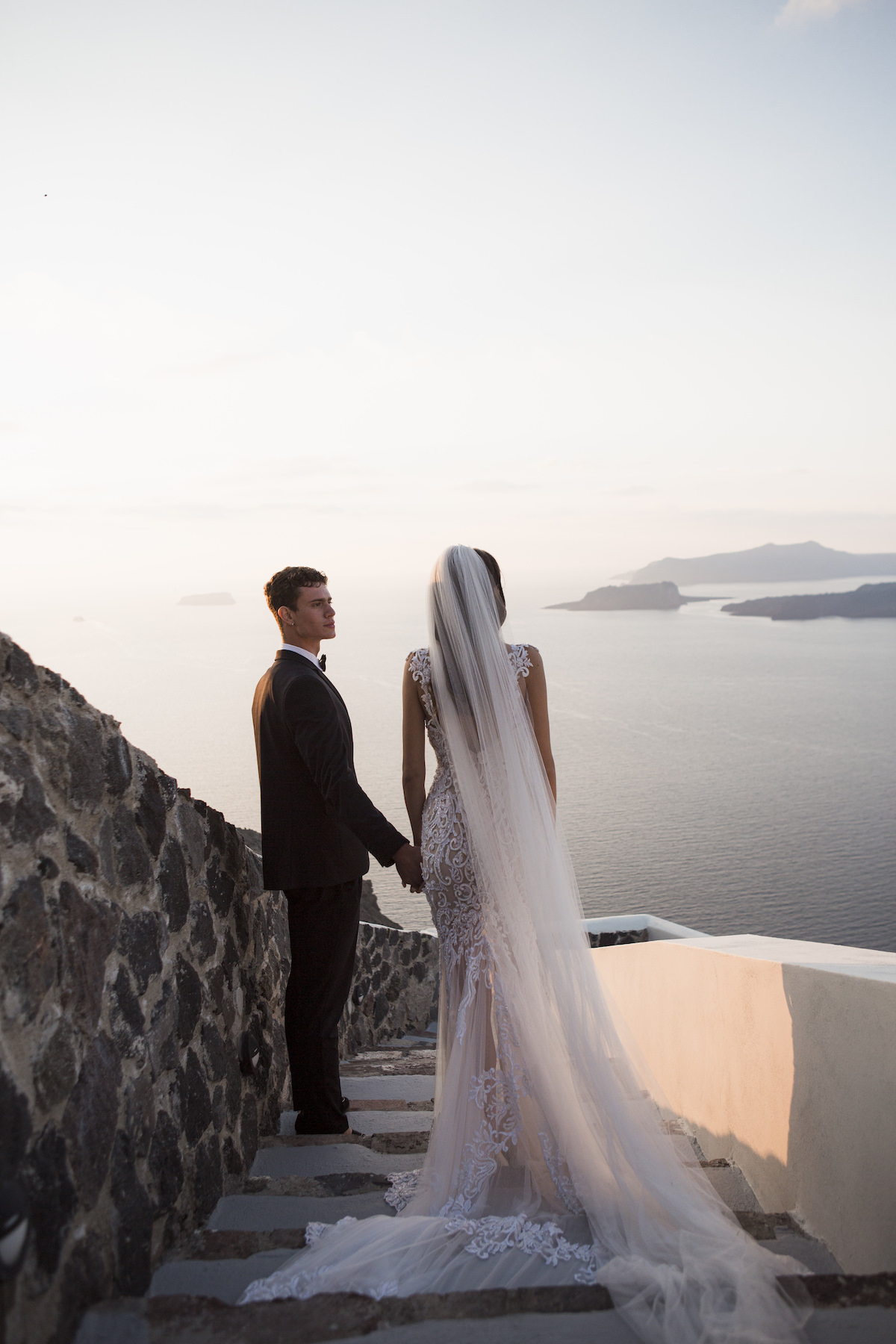 Featured Vendors
Wedding Pros Who Made It Happened