You've found the one, now it's time to build a life together and the perfect place to start is your wedding registry. Curating your registry is, hands-down, one of the most exciting parts about planning your Big Day  – like a shopping spree for your new home together!  While there are literally thousands of amazing items to choose from, good kitchen essentials are a MUST HAVE for a comprehensive wedding registry, and our friends at Cuisinart have the best! So we've created a carefully crafted list of some of our favorite kitchen finds from Cuisinart for you to get inspired and create your perfect wedding registry.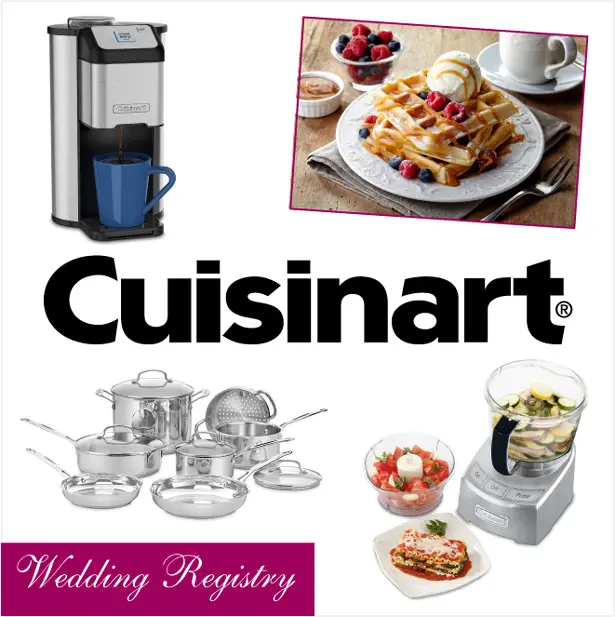 We are head over heels for this gorgeous stainless steel cookware set that boasts stunning design and quality. The kitchens of France were the inspiration behind the elegant Cuisinart® Chef's Classic™ Stainless Cookware Collection. Prepare yummy meals for you and your soon-to-be hubby with this sophisticated cookware set that will last for a lifetime. And to simplify all your food prep, Cuisinart has an innovatively designed food processor. This phenomenal kitchen appliance chops, mixes, shreds, dices, and slices. The Cuisinart Elite Collection™ 12-Cup Food Processor will minimize your prep work and time practically to half. How fabulous is that?! With these two essentials, you'll be totally set to throw your first dinner party as a couple! Yay!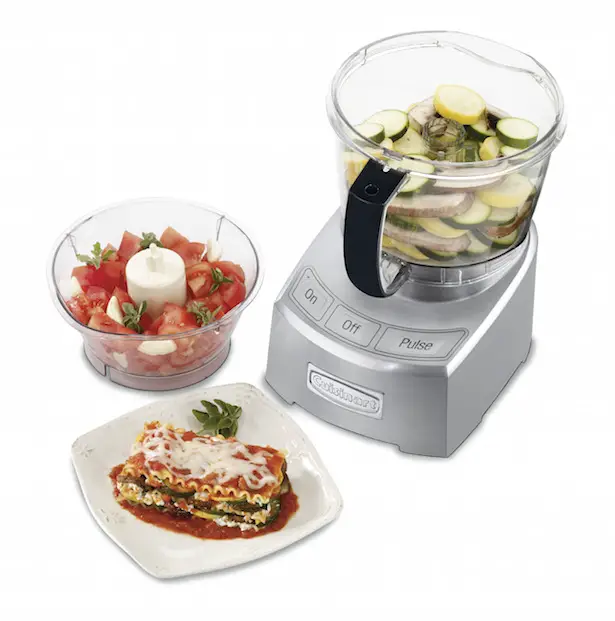 I need at least 2 cups of coffee everyday to carry on with my day. So when I discovered that Cuisinart came up with the perfect single serve coffeemaker that brews a fresh cup of coffee every time, I couldn't be happier! If you or your husband-to-be are into caffeine, Cuisinart's Single Cup Grind & Brew™ Coffeemaker should be at the top of your list. Imagine waking up together every morning to the perfect cup of coffee… a dream come true!!!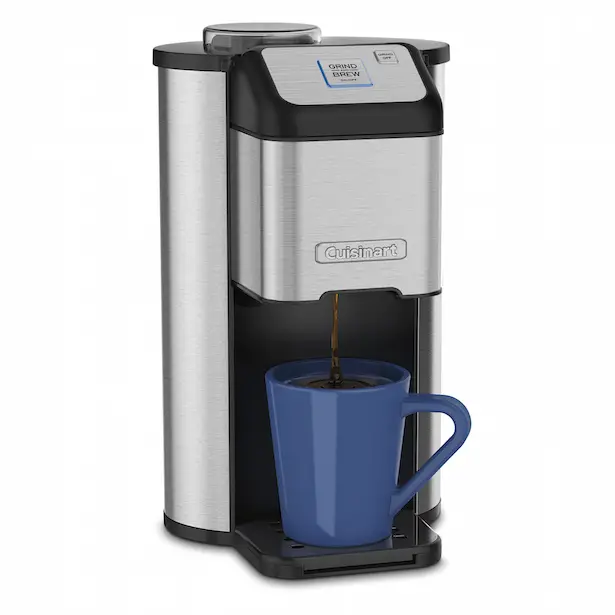 Pair that ideal cup of coffee with something equally amazing: Belgian waffles. These two are like a perfect match made in breakfast heaven! Cuisinart will help you create delicious waffles that go beyond breakfast with its elegant, with high-performance 4-Slice Belgian Waffle Maker. It bakes deep pocket waffles that can hold more toppings and has a 5-setting browning control allows full customization.
From crazy cool waffle makers to fabulous cooking appliances that will really get that yummy meal going, Cuisinart  is the way to go with your wedding registry.  Makes sense, really, since Cuisinart is all about preparing you and yours for life as newlyweds with amazing products that your home seriously can't do without. Happy registering!
This post has been sponsored by Cuisinart, but concerns our own opinion. Thank you for supporting our partners.