Let's talk about wedding registries for a moment, shall we?  Or more specifically, let's talk about MyRegistry.com, the first and only registry that allows you and yours the ability to create a wedding wish list with items from ALL the major retail stores with just a click of your handy little mouse or phone. Get appliances from Macy's, bedding from Target and kitchen ware from Sur La Table, all in one place. Revolutionary?  We think so.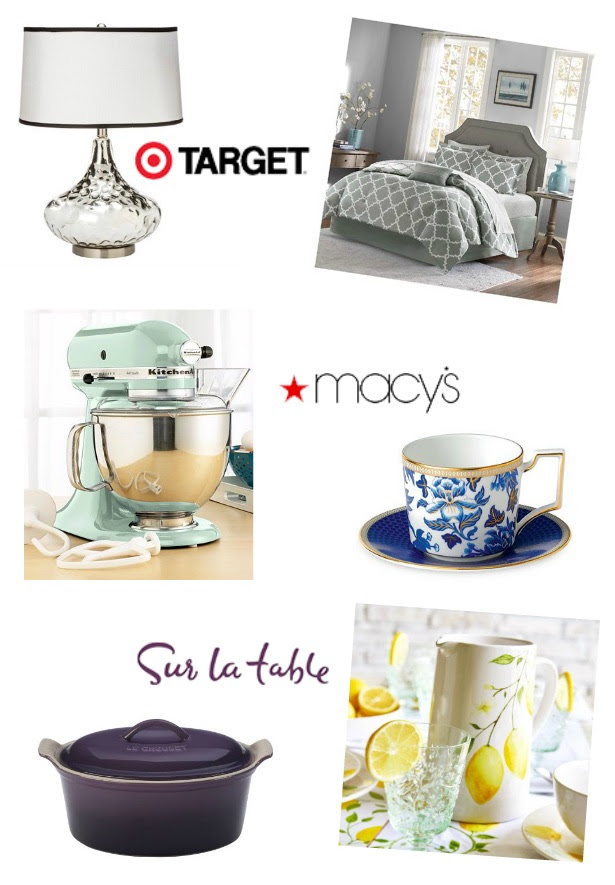 But the groundbreaking convenience doesn't stop there. MyRegistry's Universal Wishlist with Barcode Scanner allows you to register for pretty things on-the-go, even when you're away from your computer. Their super useful + free iPhone and Android apps allow you to utilized your phone as a barcode scanner to add any item you might see while window shopping to your wedding registry. You can even add items from stores that do not have websites by taking a picture and adding a few details about where the item can be purchased. Don't you love it?!.. We sure do!
MyRegistry also lets you:
Sync and Display existing store registries to manage all of your gifts in one location.
Tastefully register for cash gifts by creating a cash gift fund —Use it for your honeymoon, your down payment on your new home or anything you can think of!
Easily announce & share your registry by sending beautiful eCards, share your gift list to all your social networks, or go the traditional way and download and print beautiful registry announcements!
So what are you waiting for, m'dears?  Head on over to MyRegistry.com to start your journey to one seriously gorgeous + seriously amazing wedding registry.
Partnered Post: This post was brought to you by MyRegistry.com, but concerns our own opinion. Thank you for supporting our partners.