What do you get when you bring two Russians in love and Gigi Noelle Events to South Carolina's magnificent Litchfield Plantation? A charming and oh-so intimate bohemian wedding you will never forget! Come forth and be wowed, Darlings! These images captured by Pasha Belman Photography will have you swooning and gushing in no time- scroll down, down, down and check out the full gallery!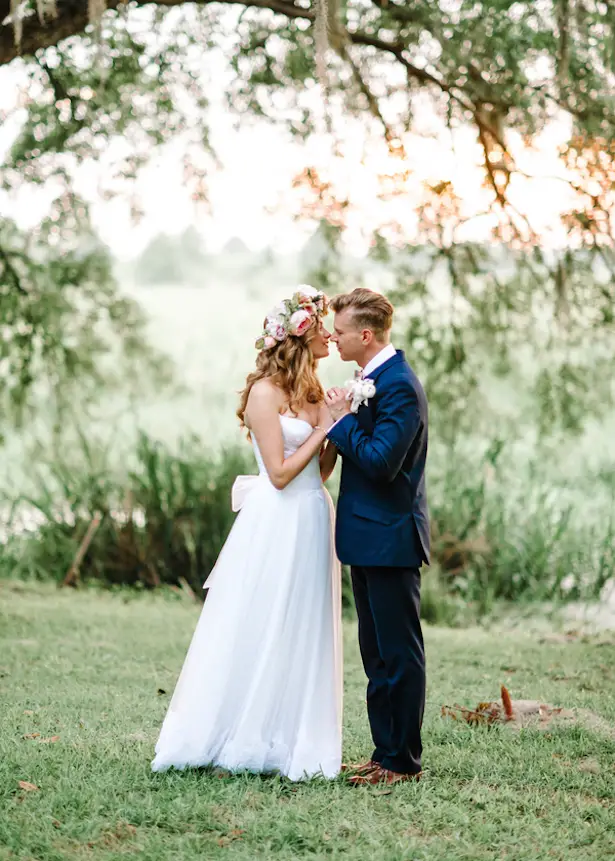 The Style
The Bride, fashionable as can be, wore a custom made Russian gown that hugged her bodice then dropped gently from her hips molding her figure beautifully. Her grace was juxtaposed with the bohemian flair of her gorgeous floral crown and the casualty of her sandals. Though somehow her loose curls and natural makeup worked harmoniously with the crispness and freshness of the flowers from her crown and bouquet with the theme of the evening- relaxed southern charm full of bohemian vibes.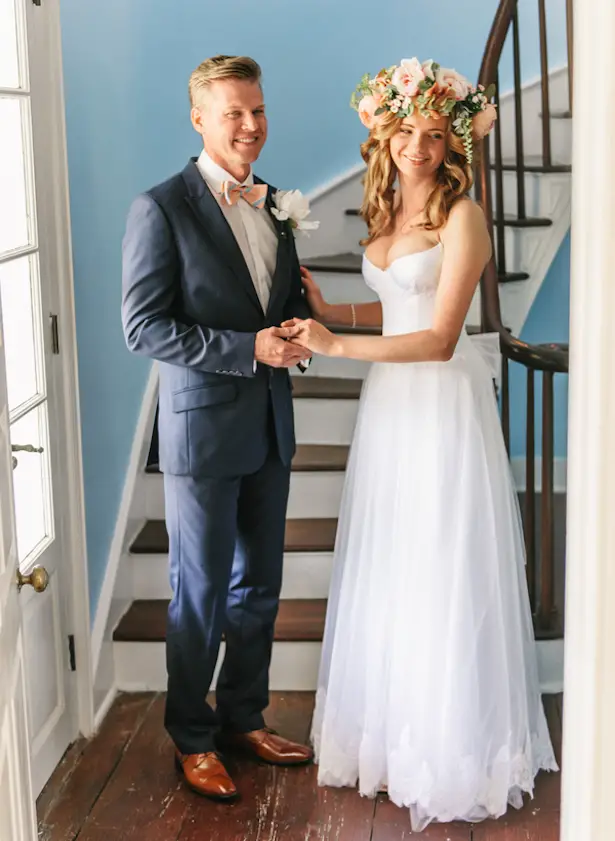 The Ceremony
The ceremony was very down-to-earth, quite literally, as the B&G were accompanied by their eight guests in a meadow-like area. They stood below drops of willow leaves that glided around them, dancing romantically as the couple exchanged their vows as if enclosing the already private service even more. The pictures resonate the love the two share. We can almost feel the silence and softness with which they promised to have & to hold each other till death do them part.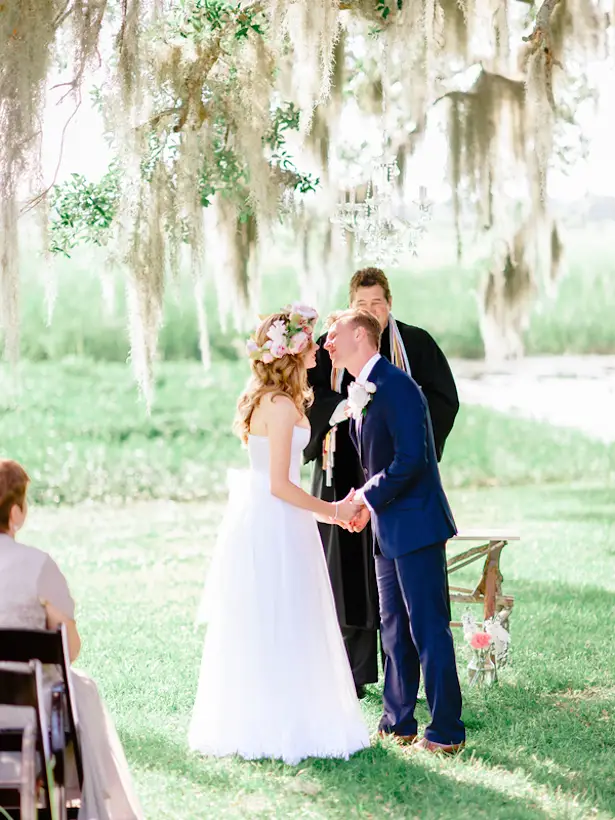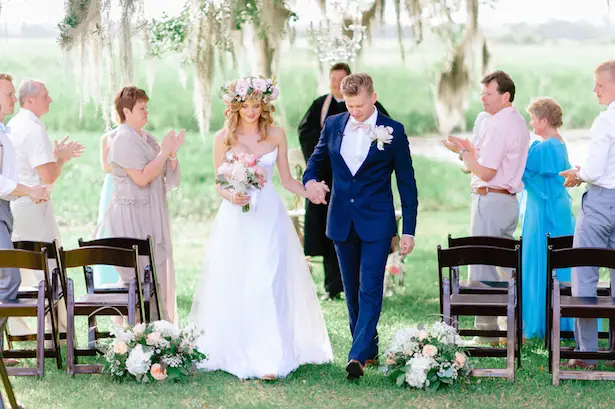 The Reception
Not very different from the ceremony, the dinner and dance that followed continued the intimacy with a round table set for only ten people. Birdcages and candles made the tablescape a lovely vision for the attendants, but I do declare- the "Sweets Station" caught my eye! The cake was well accompanied by different sweets in a tea time styled array of Russian cookies and candies. With piles of mixed and matched china its playfulness and delicacy came together melodiously.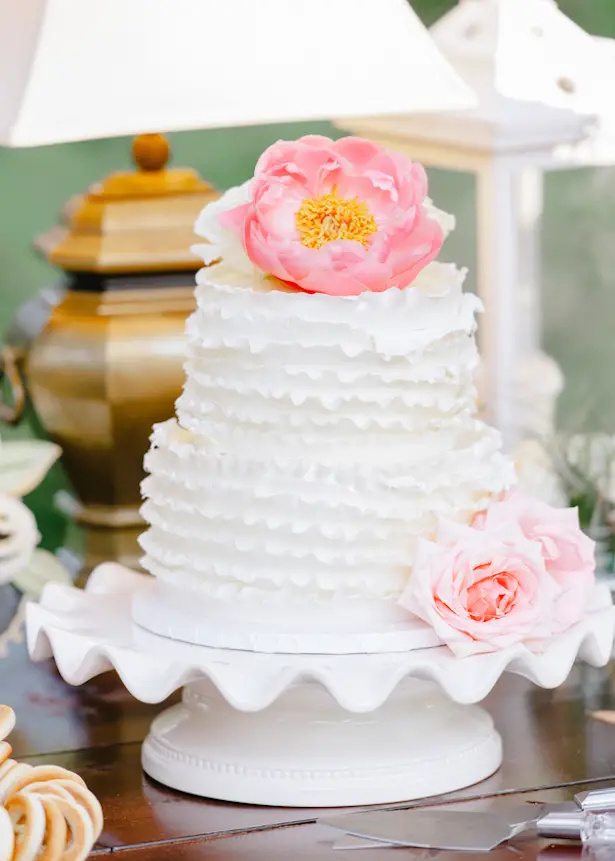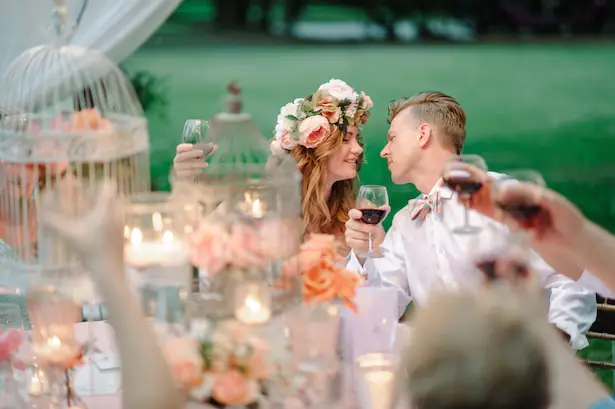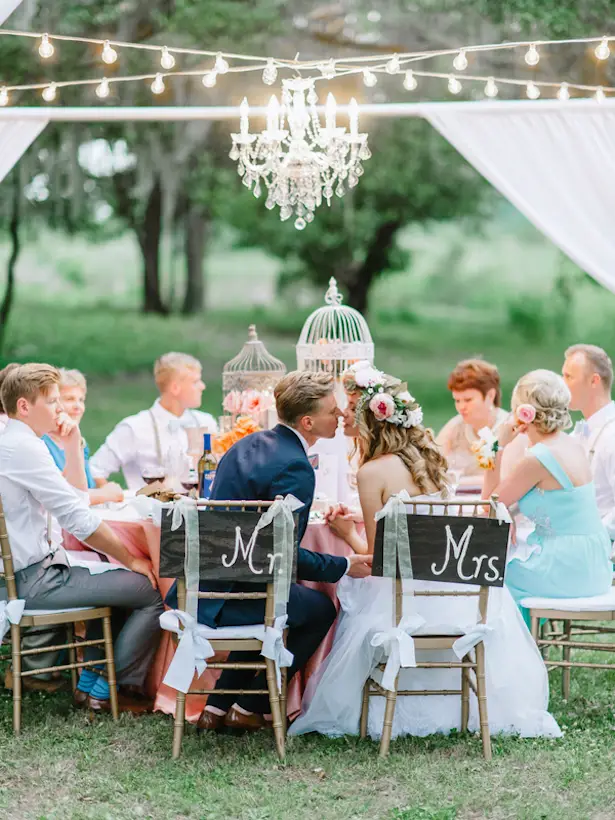 Unforgettable
The newlyweds danced to "Unforgettable" under a crystal chandelier that hung from a 300 year old oak tree overlooking the rice marsh. The bride described the night as being "magical and dreamlike." We know it really was an unforgettable night!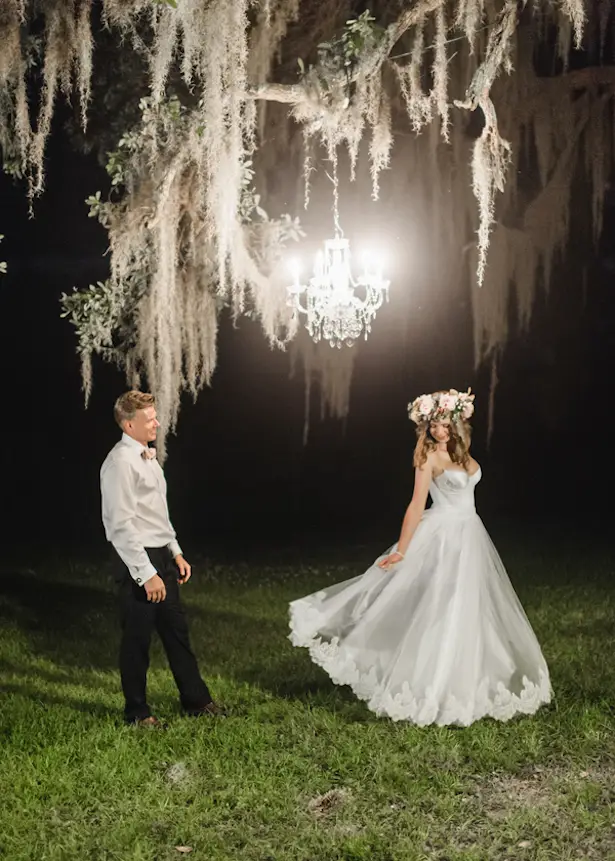 VENDORS
Photographer: Pasha Belman Photography // Hair Stylist: Ami Creations // Caterer: Creative Catering // Cake Designer: Croissants Bistro and Bakery // Event Planner: Gigi Noelle Events // Ceremony Location:Litchfield Plantation // Event Venue: Litchfield Plantation //DJ: Paul Matthews Entertainment // Cinema and Video: Reel Weddings // Submitted via Two Bright Lights
Creative Direction by Alejandra Baca-Rodriguez , Written by Laurice Yanar