Sparkle and Shine with Sweetv
As you embark on your journey to say "I do," there are a million and one things to consider. From the dress to the cake, the flowers, and the decor, every little detail adds to the magic of your big day. One important accessory you shouldn't forget in your list is your bridal earrings. That's why we've teamed up with Sweetv, one of the leading jewelers of bridal accessories, to help you choose the perfect pair of earrings that will make you look and feel like a royalty on your wedding day.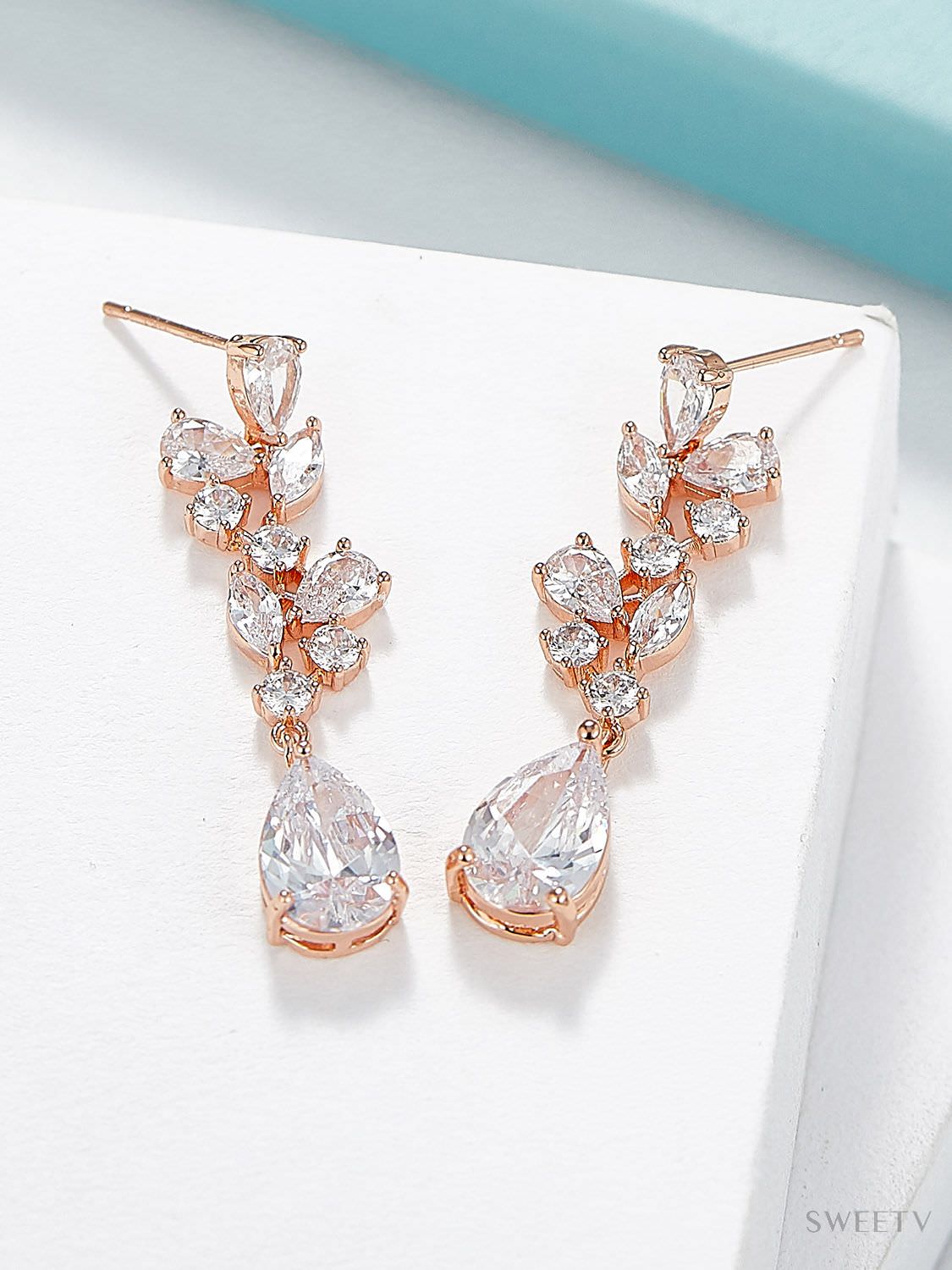 Consider Your Style
Your bridal earrings should reflect your personal style and complement your wedding dress. Are you going for a classic and timeless look or a modern and edgy vibe? Your earrings should match the overall theme of the event too. If you're having a beach wedding or a bohemian garden party, you may opt for more natural-inspired pieces like pearl drop earrings or floral studs. But if you're having a grand ballroom celebration, you can go for more extravagant pieces with ornate embellishments, crystal dangles, and chandelier settings. The new bridal earrings | Sweetv collection offers a wide range of bridal earrings in different styles and colors, so you're sure to find something that speaks to your taste and vision.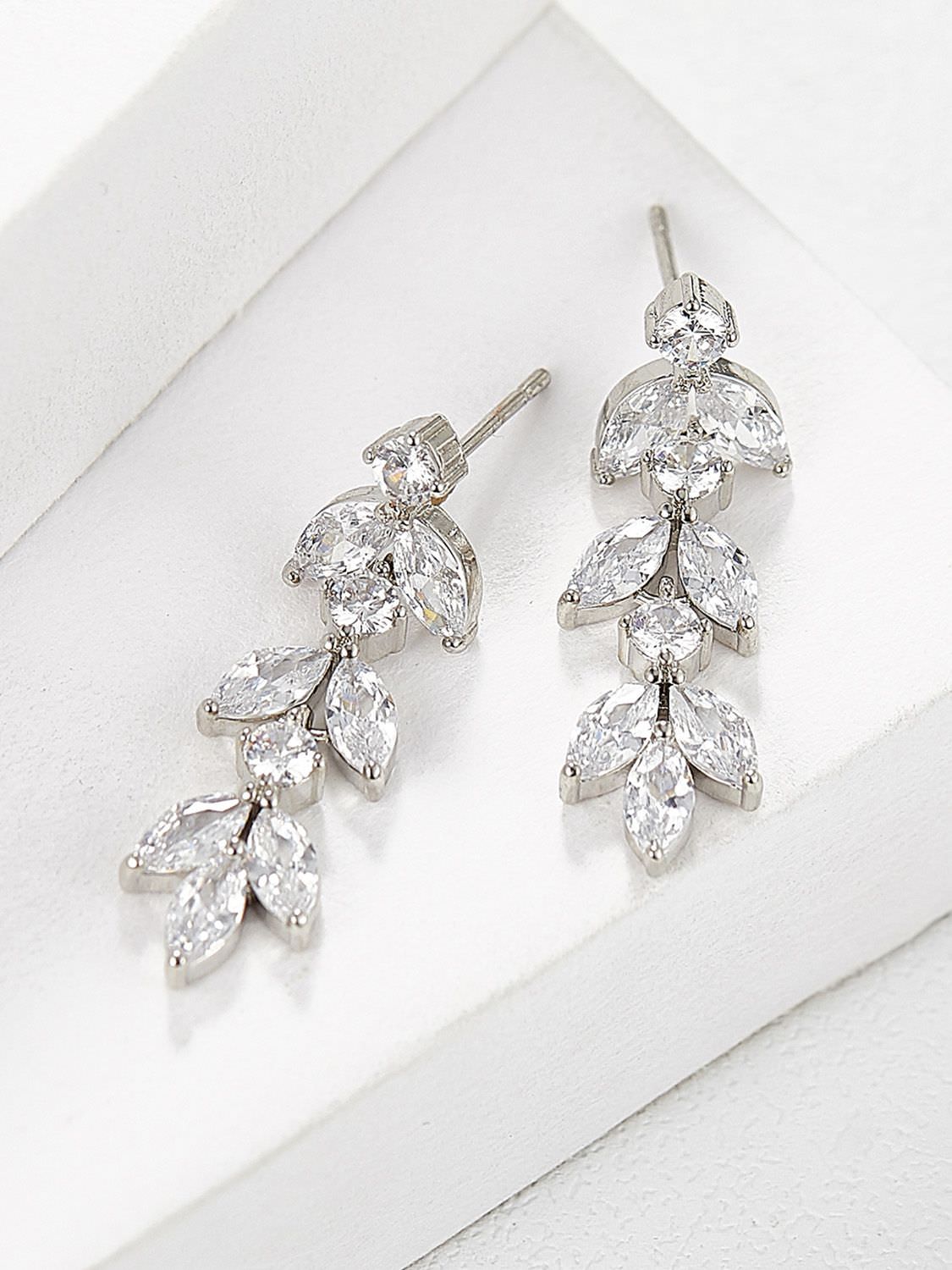 Think About Comfort
Your wedding day is going to be a long and exciting day, and the last thing you want is to feel uncomfortable or irritated by your earrings. That's why you should choose a pair that are lightweight and easy to wear. You don't want your earrings to distract you from enjoying the moment or interacting with guests. Sweetv's earrings are made with high-quality materials and designed for maximum comfort and durability. They are hypoallergenic and won't cause any allergic reactions or skin irritation.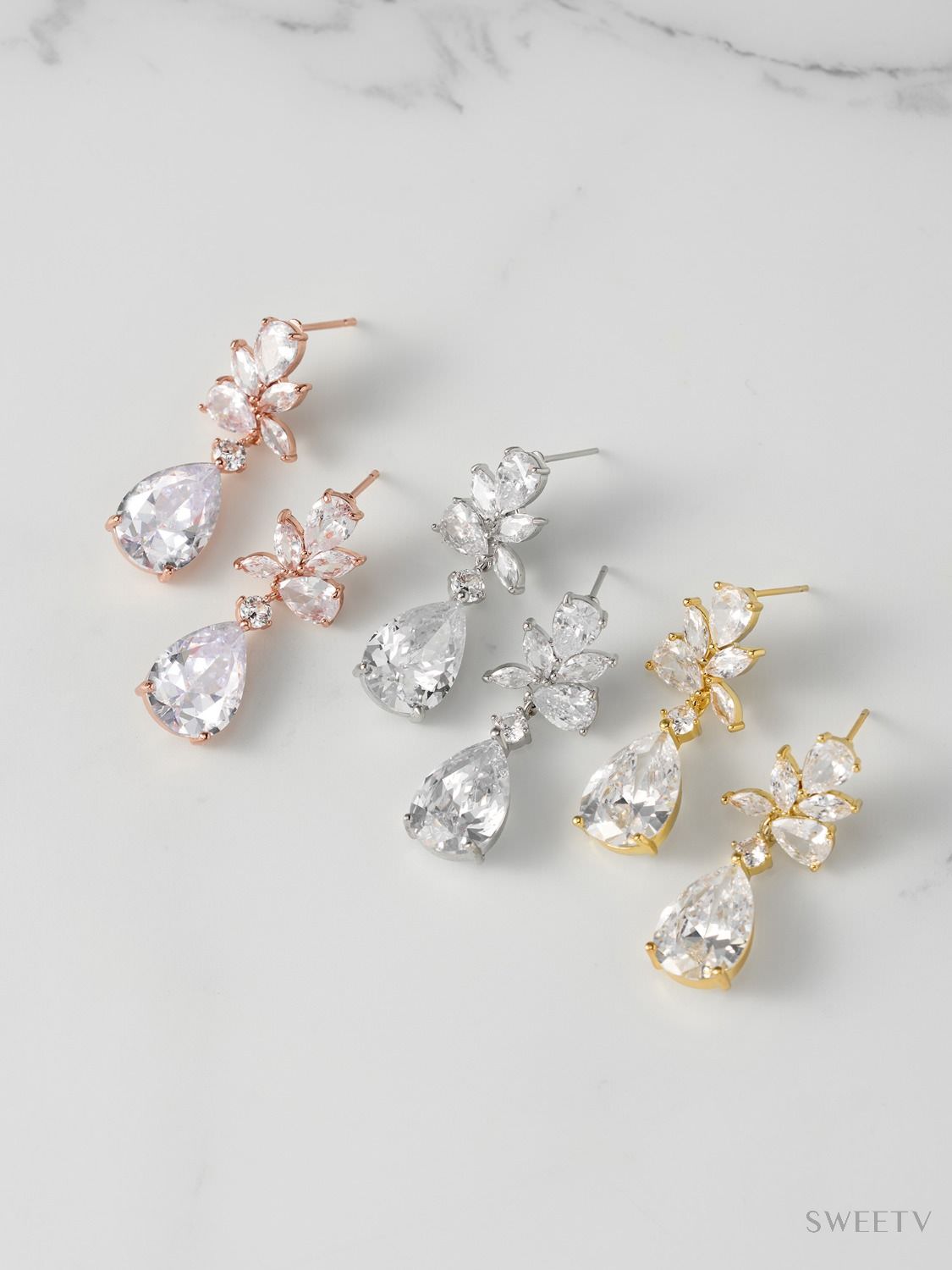 Match Your Other Accessories
Although your earrings are the focal point of your face, you should also consider how they will match with your other wedding accessories such as your veil, hair piece, or necklace. You don't want your earrings to clash with other pieces or look overcrowded. Consider the color, length, and size of your other accessories and choose earrings that will complement them well. If you're going for a minimalist look, you can wear small studs or hoops. But if you want to make a statement, you can choose longer, more dramatic earrings with cascading crystals or pearls.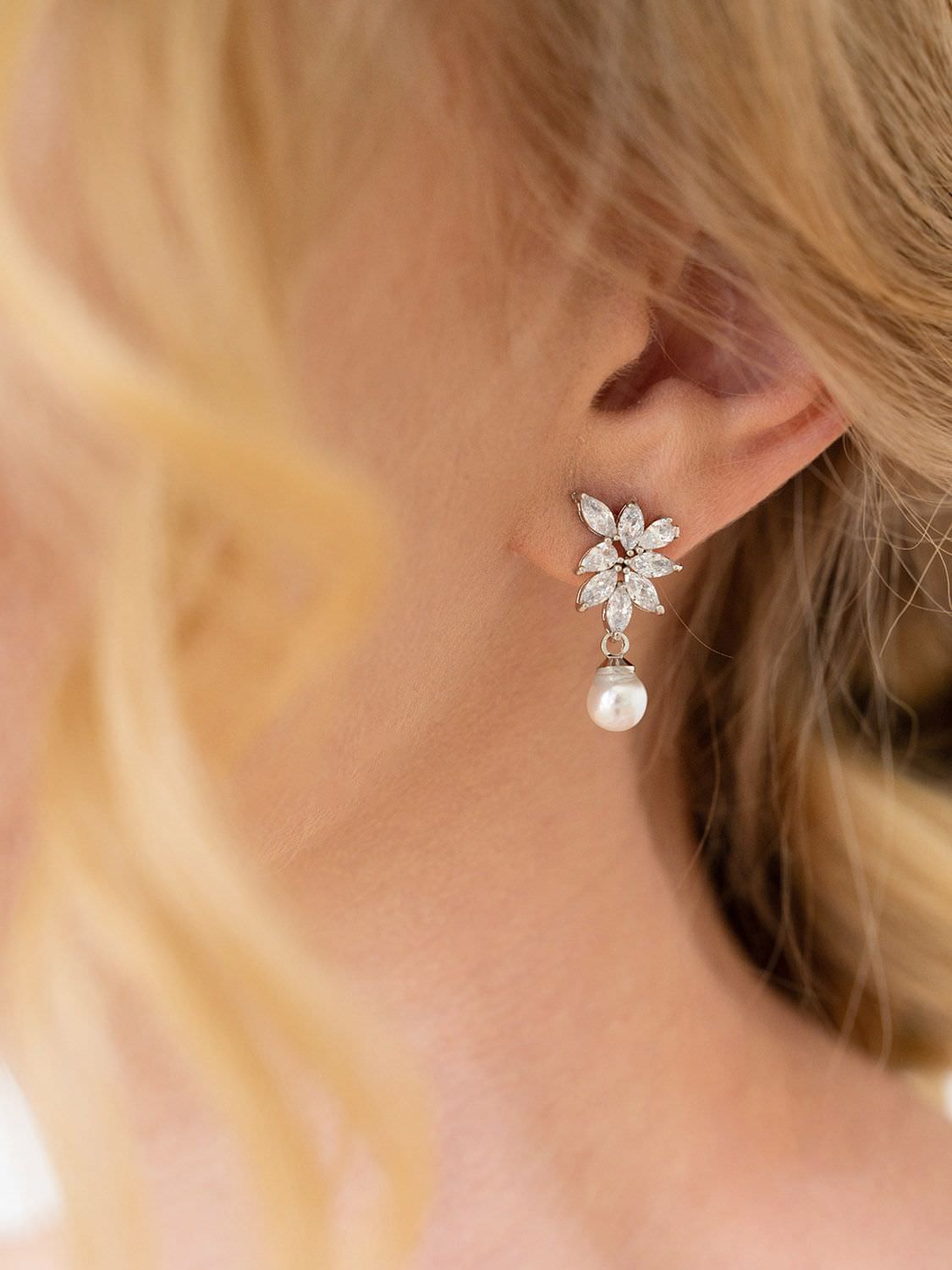 Stay True to Yourself
At the end of the day, your wedding is about celebrating your love and personality. Don't feel pressured to conform to any trends or traditions that don't reflect your true self. Choose earrings that make you feel confident and beautiful, and that express your unique style. Sweetv offers customizable options where you can add your own personal touch to your earrings, such as changing the color, the length, or the materials. You can even coordinate your bridesmaids' earrings with yours for a cohesive look.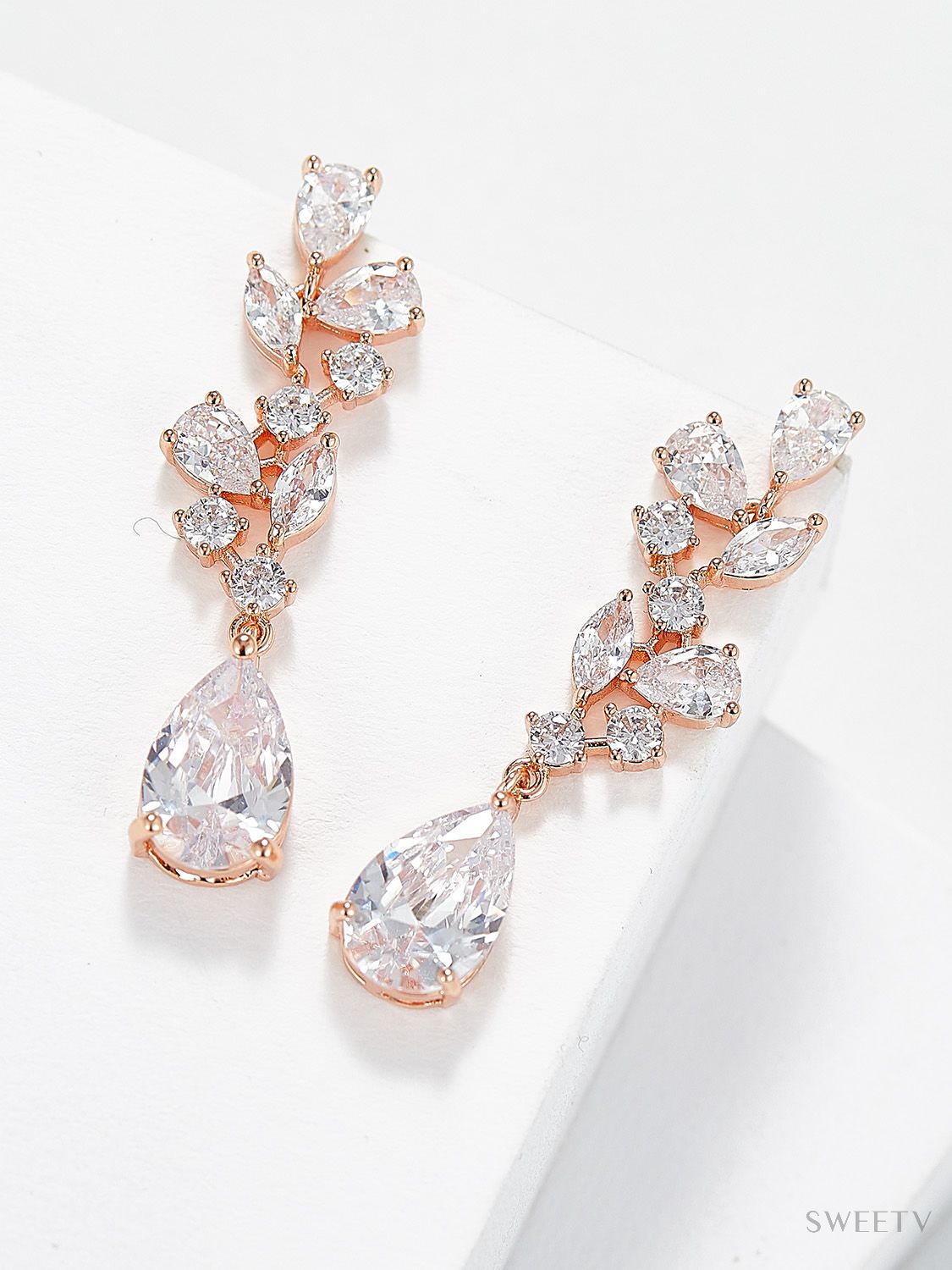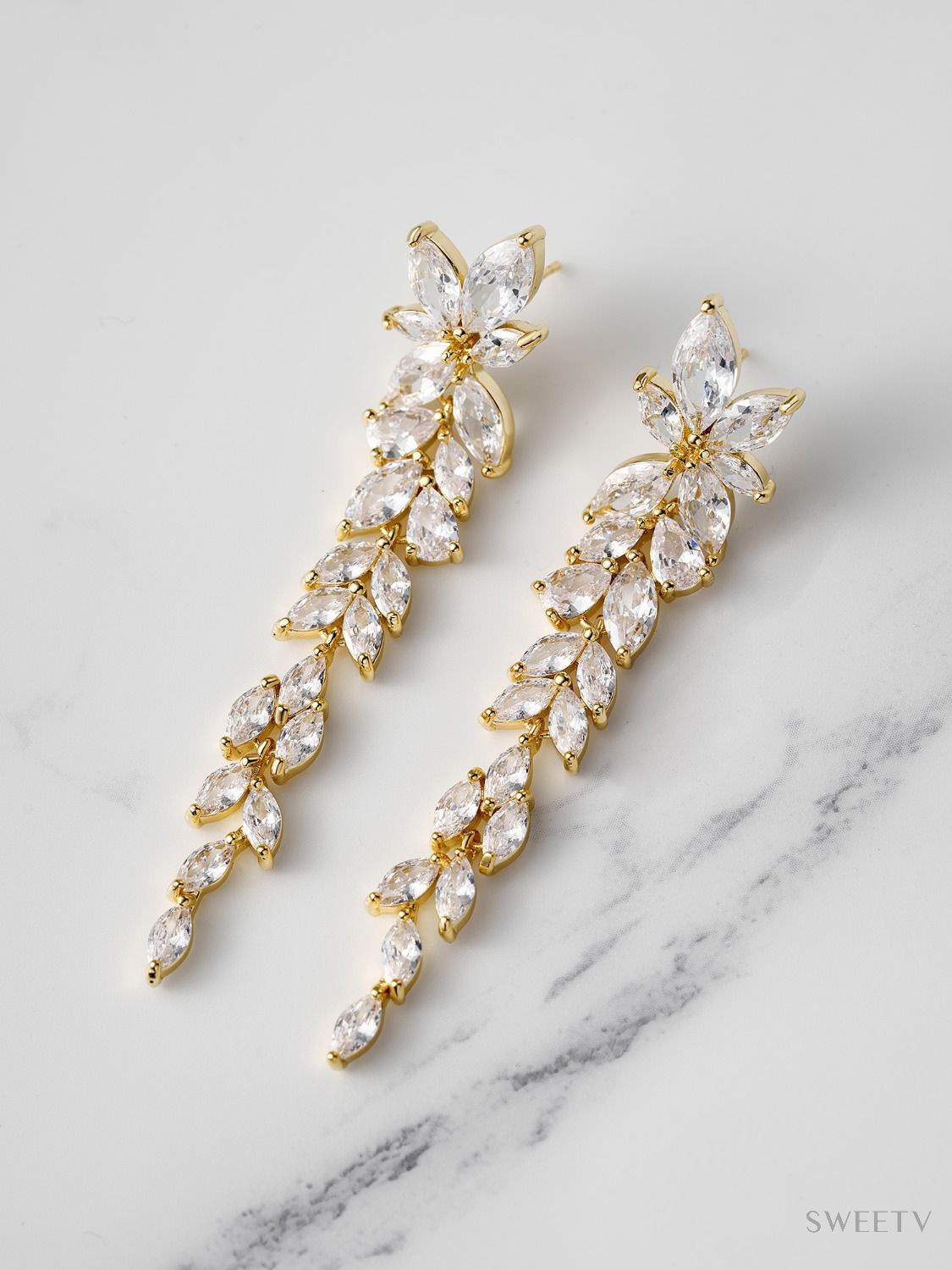 Trust Your Instincts
When it comes to choosing bridal earrings, there's no right or wrong answer. You should trust your instincts and follow your heart. Go with the earrings that make you feel giddy and excited, the ones that make you say "I can't wait to wear these on my big day!" Sweetv's earrings are designed to evoke that exact emotion. They are meticulously crafted with attention to detail and passion for bridal fashion. Whether you choose a pair of simple studs or a pair of sparkling chandeliers, you can trust that your Sweetv earrings will make you feel like a stunning bride on your wedding day.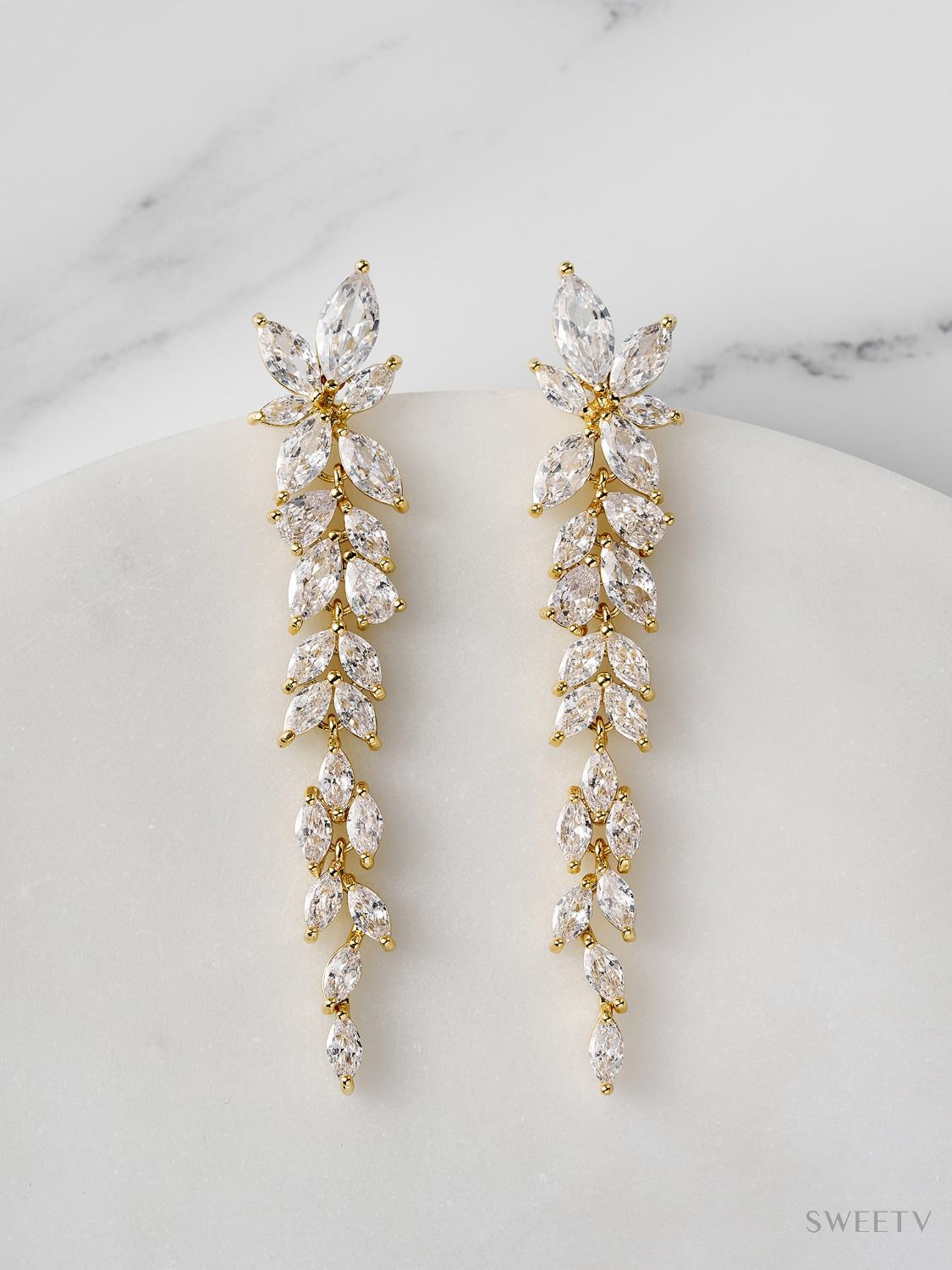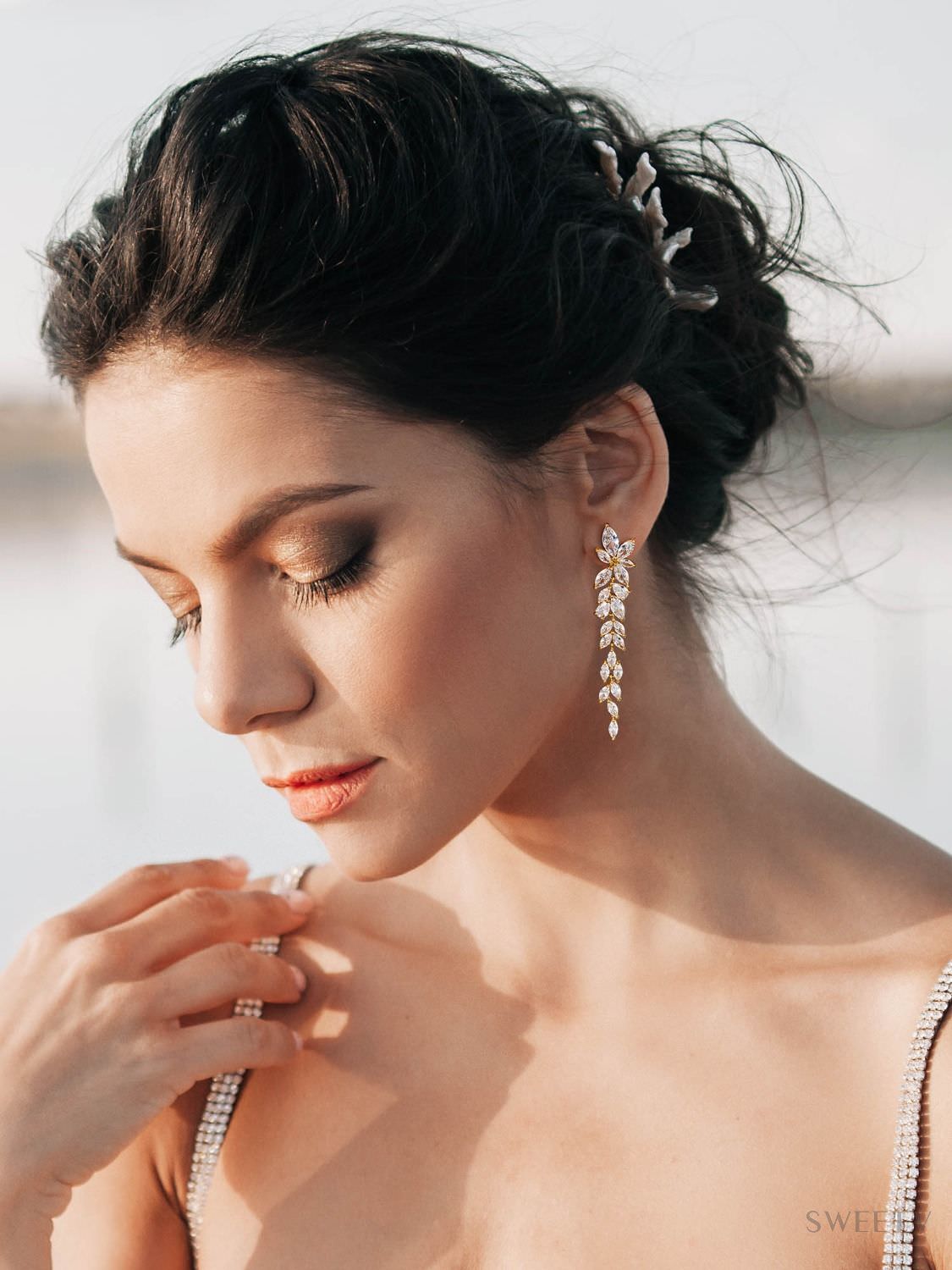 We hope this guide has helped you in your quest for the perfect bridal earrings. Remember, your earrings are not just pieces of jewelry, they are symbols of your love and commitment. On your special day, you want every detail to be perfect, and Sweetv can help you achieve that.
Check out the new bridal earrings | Sweetv collection, and you'll be dazzled by the beauty and elegance of each piece. Happy shopping, and congratulations again!