This post has been sponsored by Bel Aire Bridal, but concerns our own opinion. Thank you for supporting our partners.
Not sure about the veil? Well, I am committed, alongside my friends at Bel Aire Bridal, to change your mind about this wispy piece of white fabric by the time you finish scrolling down to this post. Are you ready?
Well, for starters, let's get something out of the way about this iconic piece of bridal fashion. A few years ago I heard Joan Rivers (fashion icon) say something like, "You can't wear a veil to your birthday party. Your wedding day is your only chance. Wear the damn veil." And, you have to admit, Joan Rivers had a point.
Ask any of your married friends about the moment they first felt like a bride, and they'll tell you it was the moment they put on their veil. That veil is like fairy dust. It can turn even the baddest chick out there into a vision of grace. The veil literally completes the transformation from your daily persona to…The Bride.
Do I really need to give you another reason as to why you need a veil? Well just in case, I reached out to our friends at Bel Aire Bridal, the authority of all things bridal veils, to give us the expert advice on why girls these days need veils on the biggest day of their life. Here is the scoop:
1.The Veil is Figure Flattering: Did you know that a veil can lengthen your torso or balance the fullness of your wedding dress? Yup, in a nutshell, wearing a veil can make you look slimmer on your wedding day. Not only that, but the correct veil will complement your gown silhouette, making it look even better.
2. The Veil is Face Flattering: Whether you have a round face or a slender face structure, the veil will be your best friend.  For curvy girls, wearing a veil will create a slim down effect from head to toe. A veil will not only elongate your body, but it will also elongate a round face. On the other hand, if you have a slender face, a veil will produce a fill out effect and will frame your face so all the eyes are on you on your wedding day.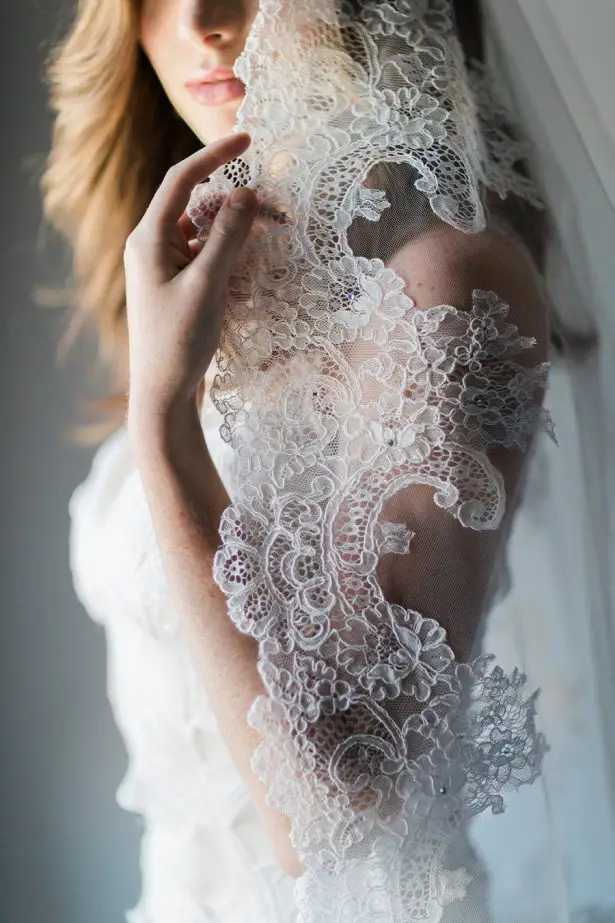 3. Photo enhancing: Whether they're wrapped around you in a romantic cocoon, or blowing freely in the breeze, veils are a gorgeous addition to your wedding day photos. Your photographer can capture creative moments using your veil as a prop for magical moments to remember – just look to Pinterest for inspiration.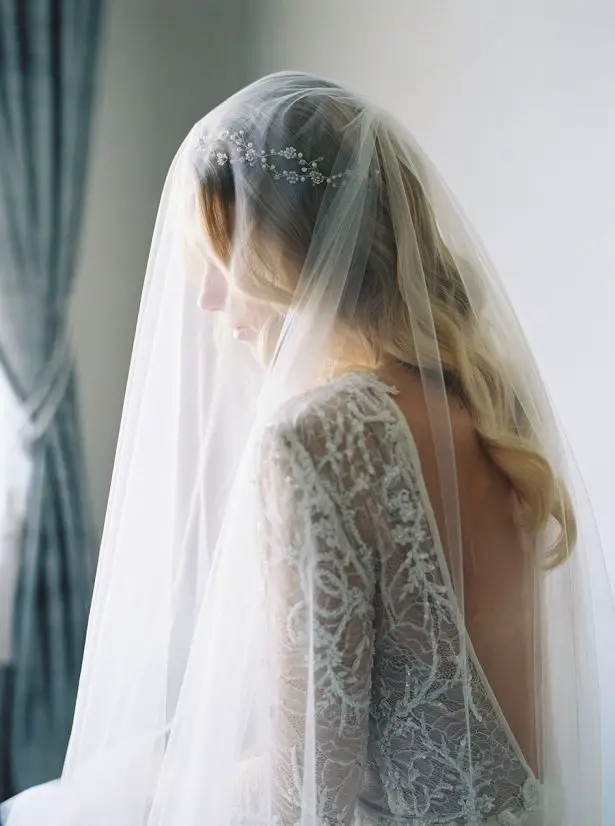 4. Personalize your look: With a wide variety of trims and lengths, modern veils give brides the opportunity of personalizing their bridal look. Whether you choose scattered lace or shimmering rhinestones, three layers or just one, a veil will complement your wedding dress and will take your wedding day look to the next level. Today's most popular lengths are fingertip and cathedral with waltz length veils on trend this season, as well.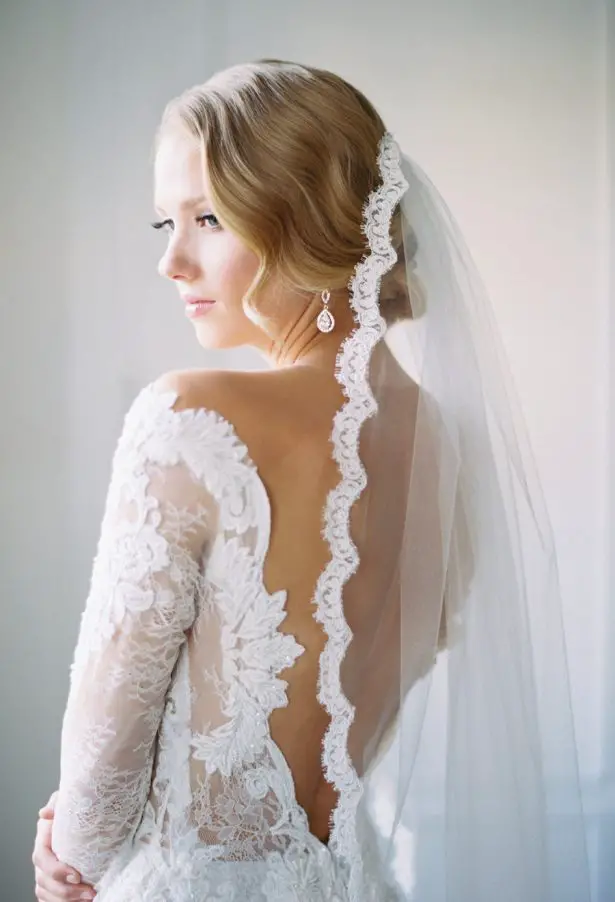 5. Captivating: That captivating moment when a bride walks down the aisle in her wedding veil is irreplaceable. Everyone from your mother and father to your groom and best friend will get teary-eyed. A veil adds utterly magical bridal beauty.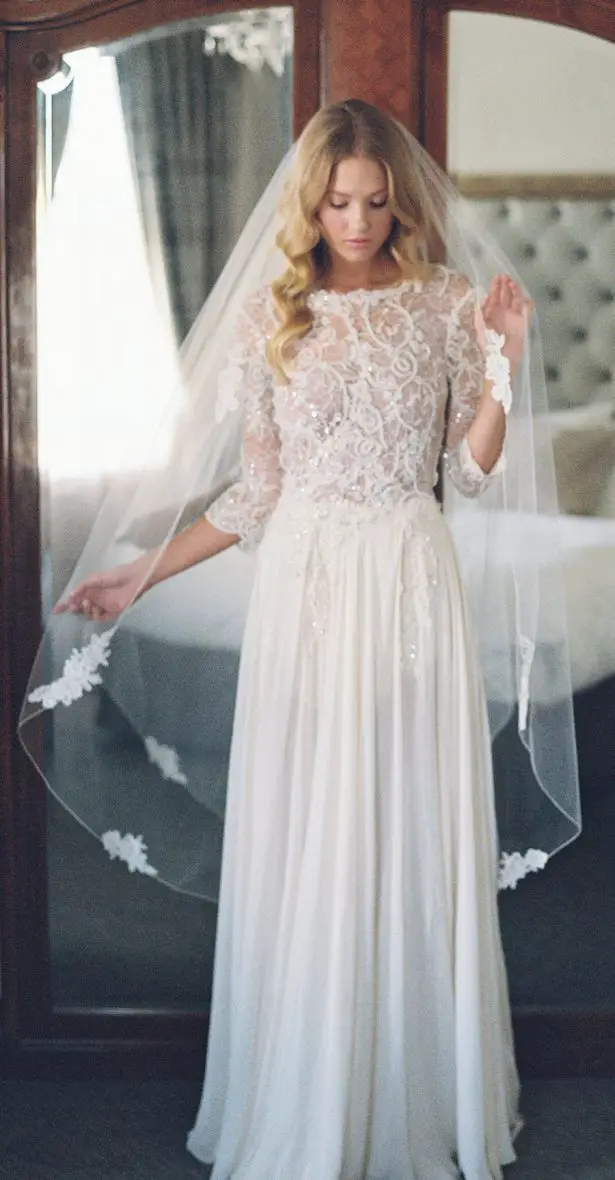 Convinced? I thought so! Now that you are all about the veil, it is time to choose the right one for your bridal style and personality. Whether you feel like royal and are considering a cathedral-length stunner like a princess, or are aiming for something more hip and modern, Bel Aire Bridal has the perfect veil choice for you.