Horses and Snow for a Rustic Winter Affair
Bohemian vintage style, beautifully paired with warm tones and lovely furniture lent rustic charm, with a little touch of the western vibe composed this unique winter celebration of love. In short, this stunningly styled shoot has everything that you need for your ranch wedding inspiration!
The picturesque views of The Farm nestled within The Firefly Ranch in the spectacular Pagosa Springs, and the majestic beauty of the sunset completed the boho aesthetics.  From the gorgeous flower crowns of the well-trained horses to the bride's Cheyenne boots and the country setting – as winter wedding inspiration this shoot was nothing less than magical. The creativity of Lauren Finch, who made sure to capture all the whimsical details, left us in awe! And not to forget the free-spirited vibe – a little piece of boho heaven, delivered exquisitely by the horses.
We love how the décor provided by The Perfect Touch Event Planning merged beautifully with the rustic setting. It definitely had us under the spell of a boho ranch wedding, as did the stunning, golden-hued backdrop of the surrounding countryside.
Elegant and flowy wedding dresses are the epitome of bohemian weddings. The ethereal style of these gowns harmonizes perfectly with the nuptial décor. We were filled with wonder by the striking details of the bride's bromantic bridal gown. Adorned with intricate lace, graphic designs, and wispy tulle – it was the perfect mix of elegance and sophistication. The bridal look was completed with a gorgeous flower crown, which added the perfect touch of fey glam.
All the bohemian-inspired floral decor was beautifully created and managed by Lady Southwest florals. From the cascading bridal bouquet to the luscious foliage decorating the seating area – everything looked magical and made for a cohesive design! The shapes, tones, and colors of these blooms were carefully selected to contrast with the bohemian style, offering the most perfectly charming winter wedding inspiration.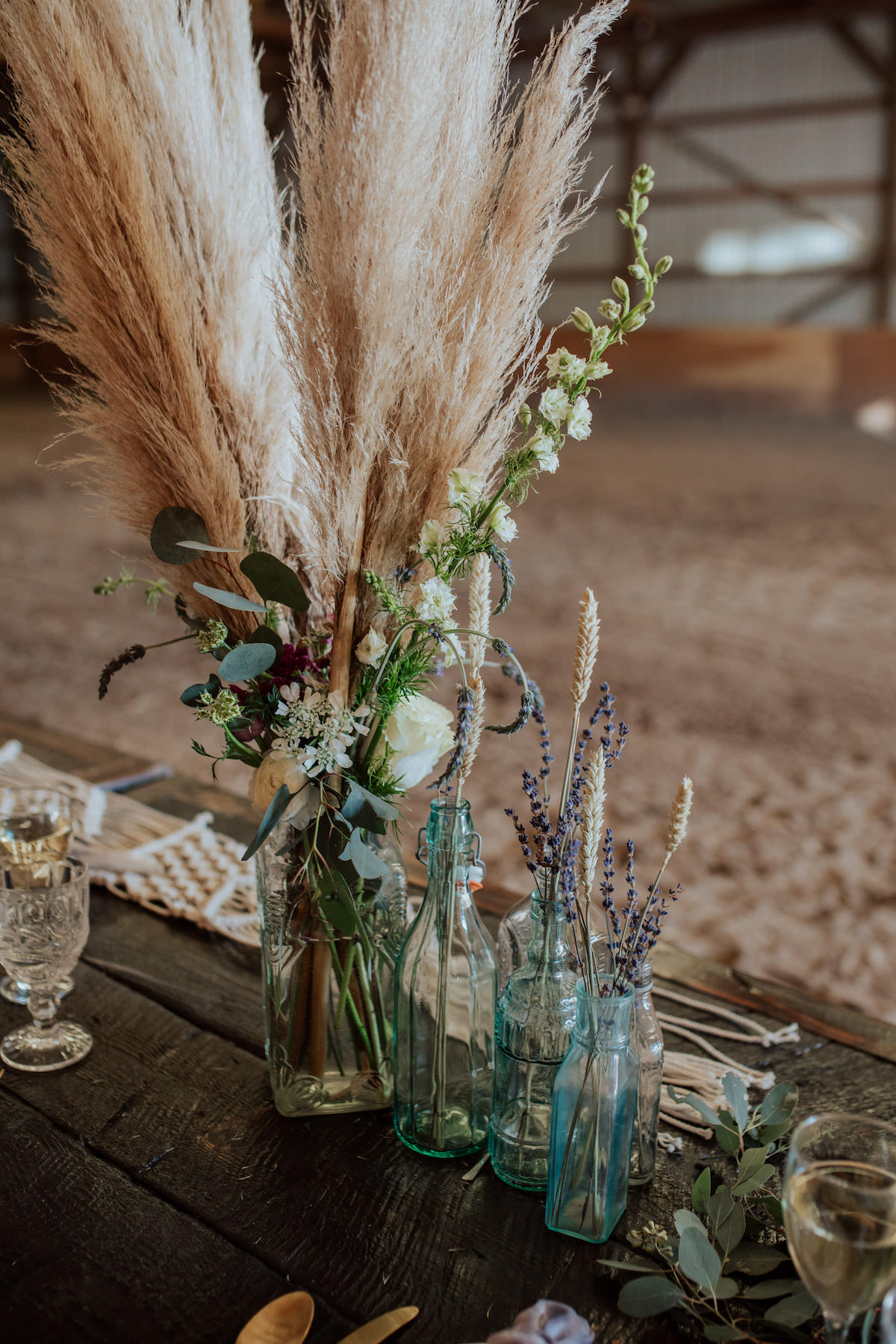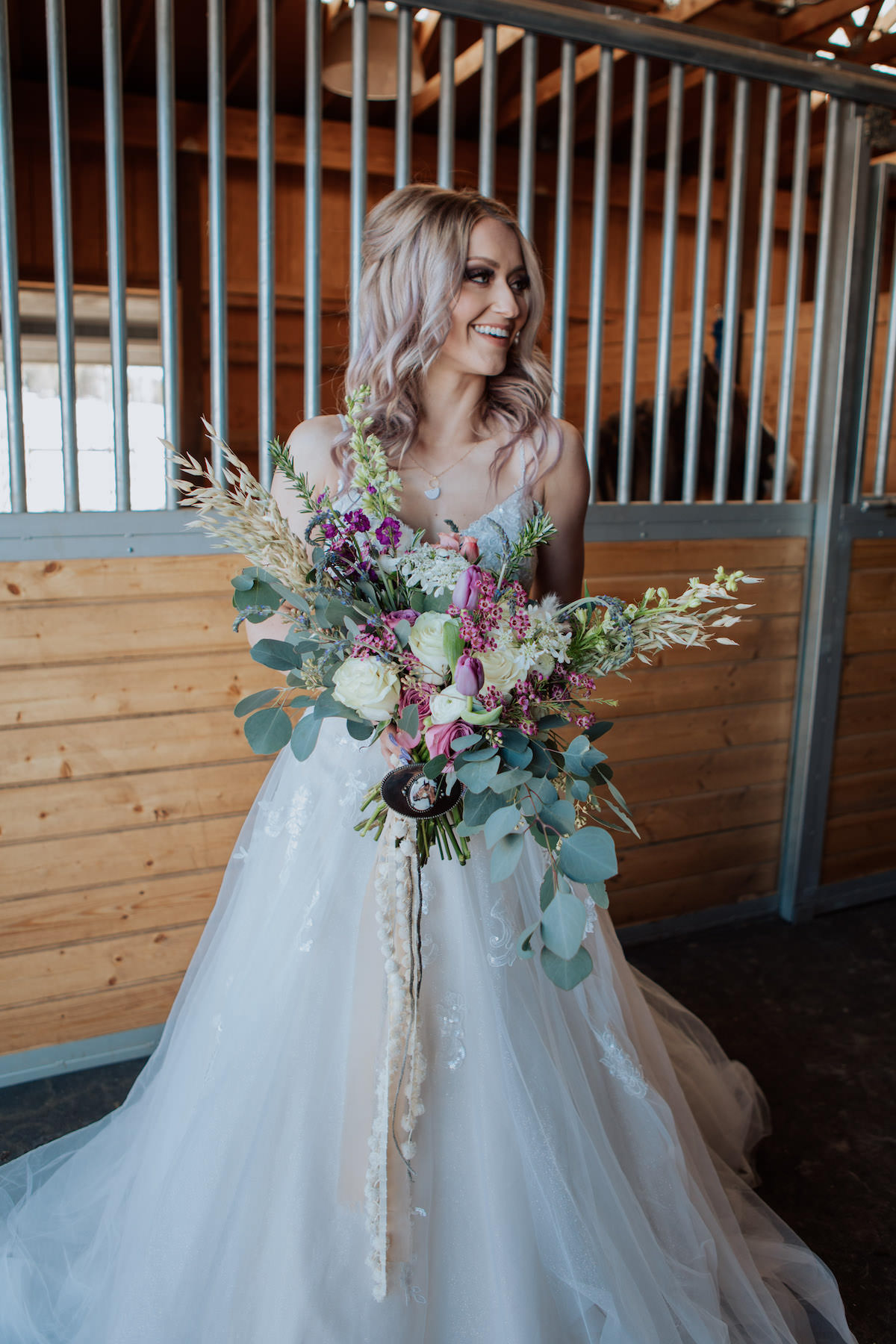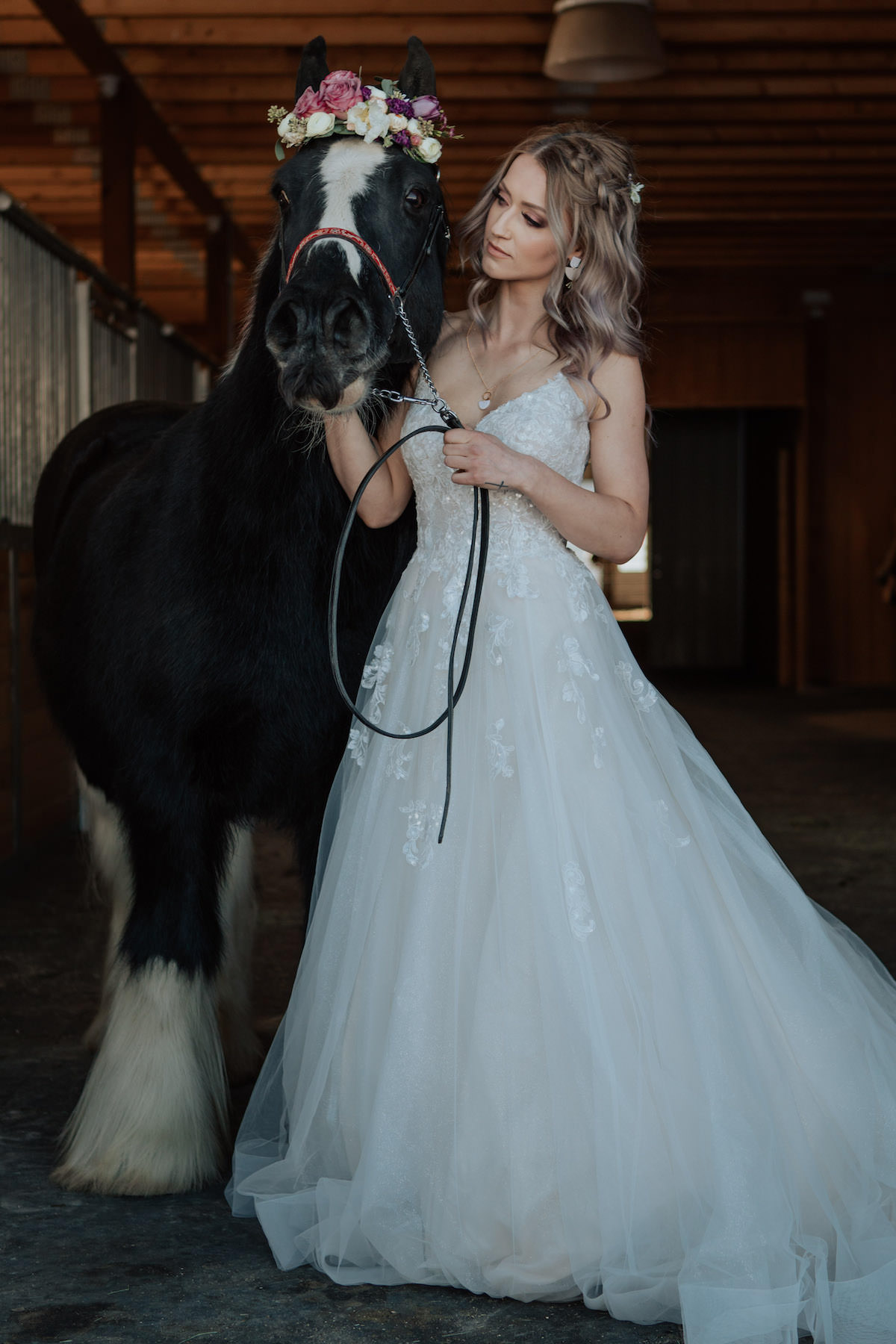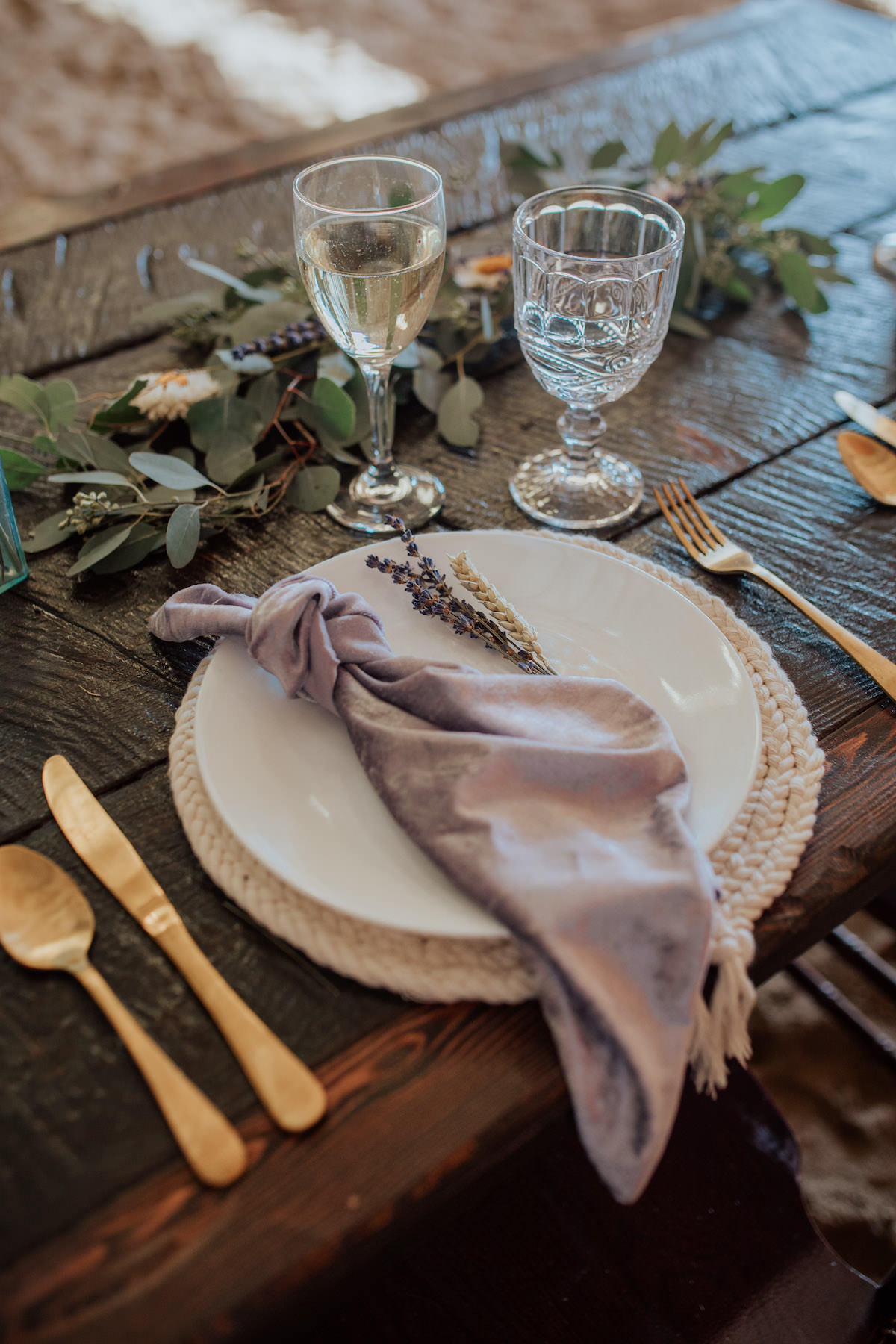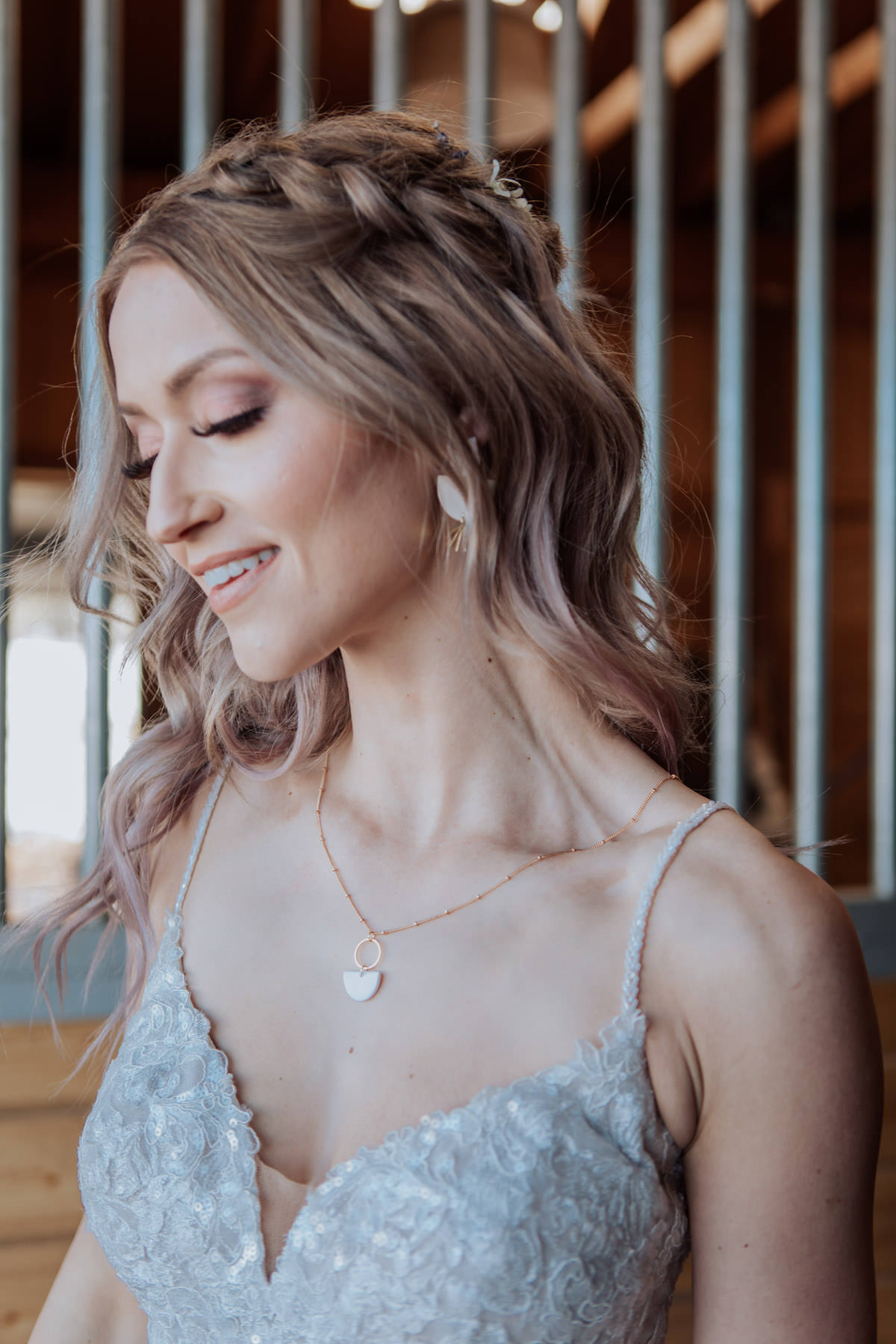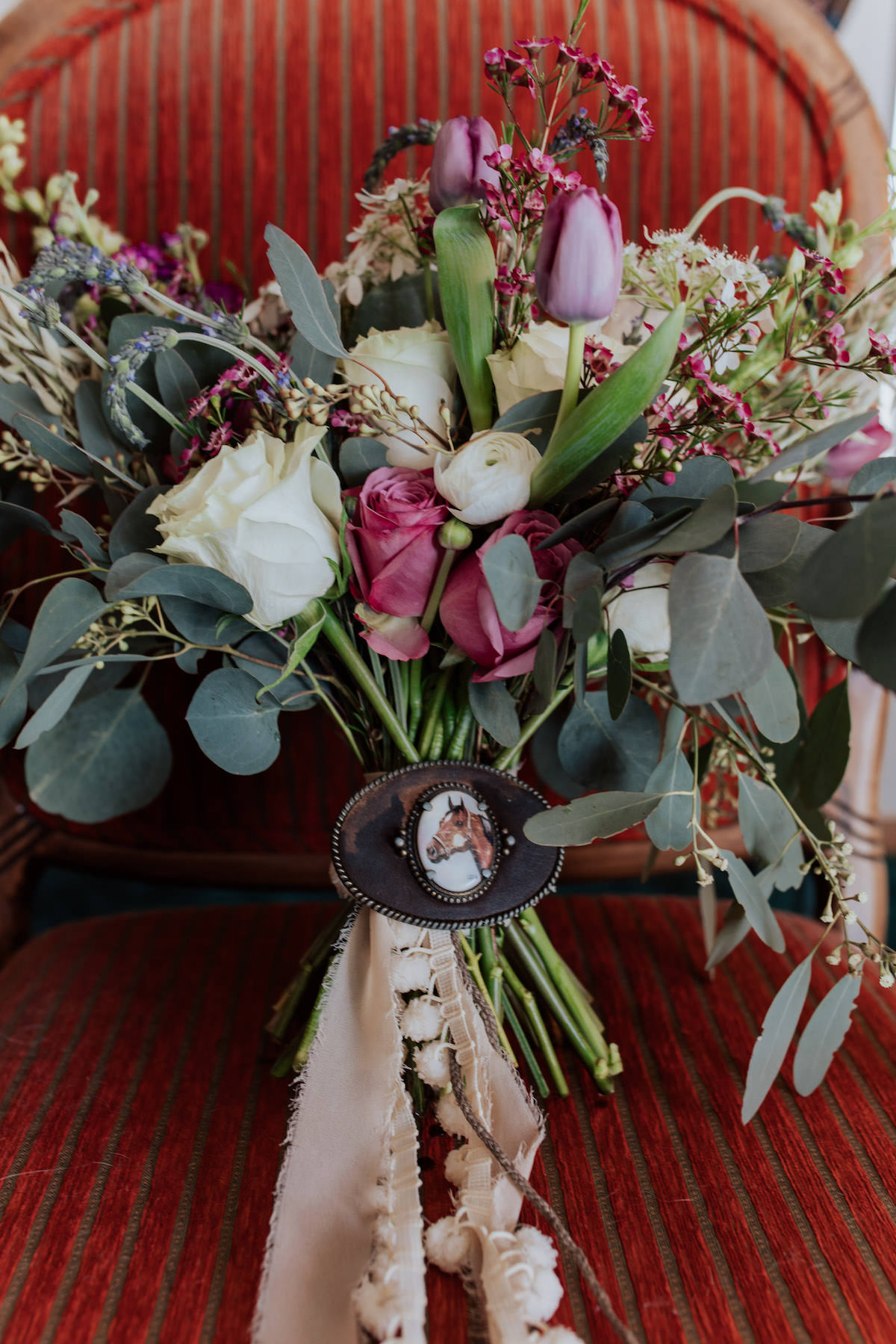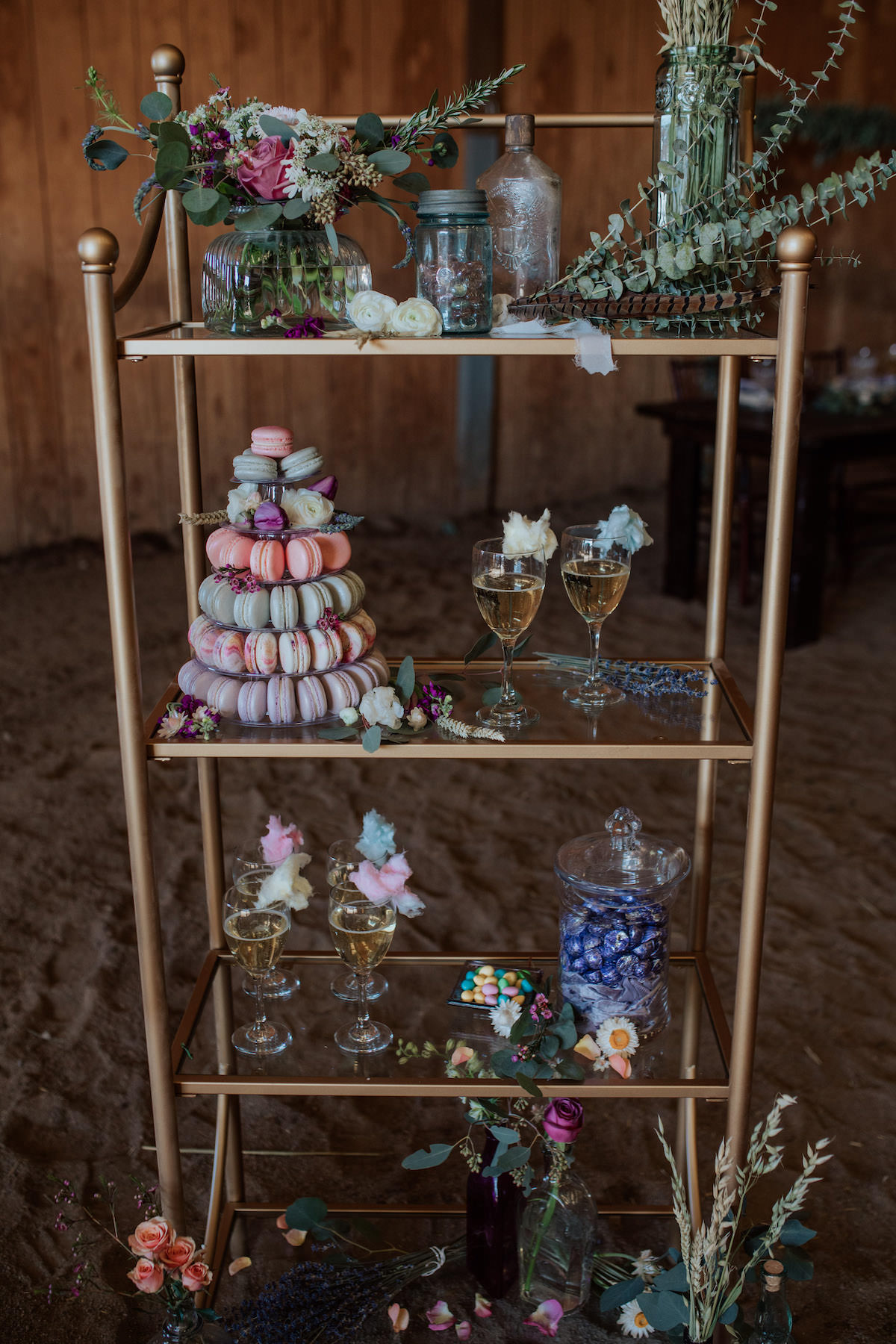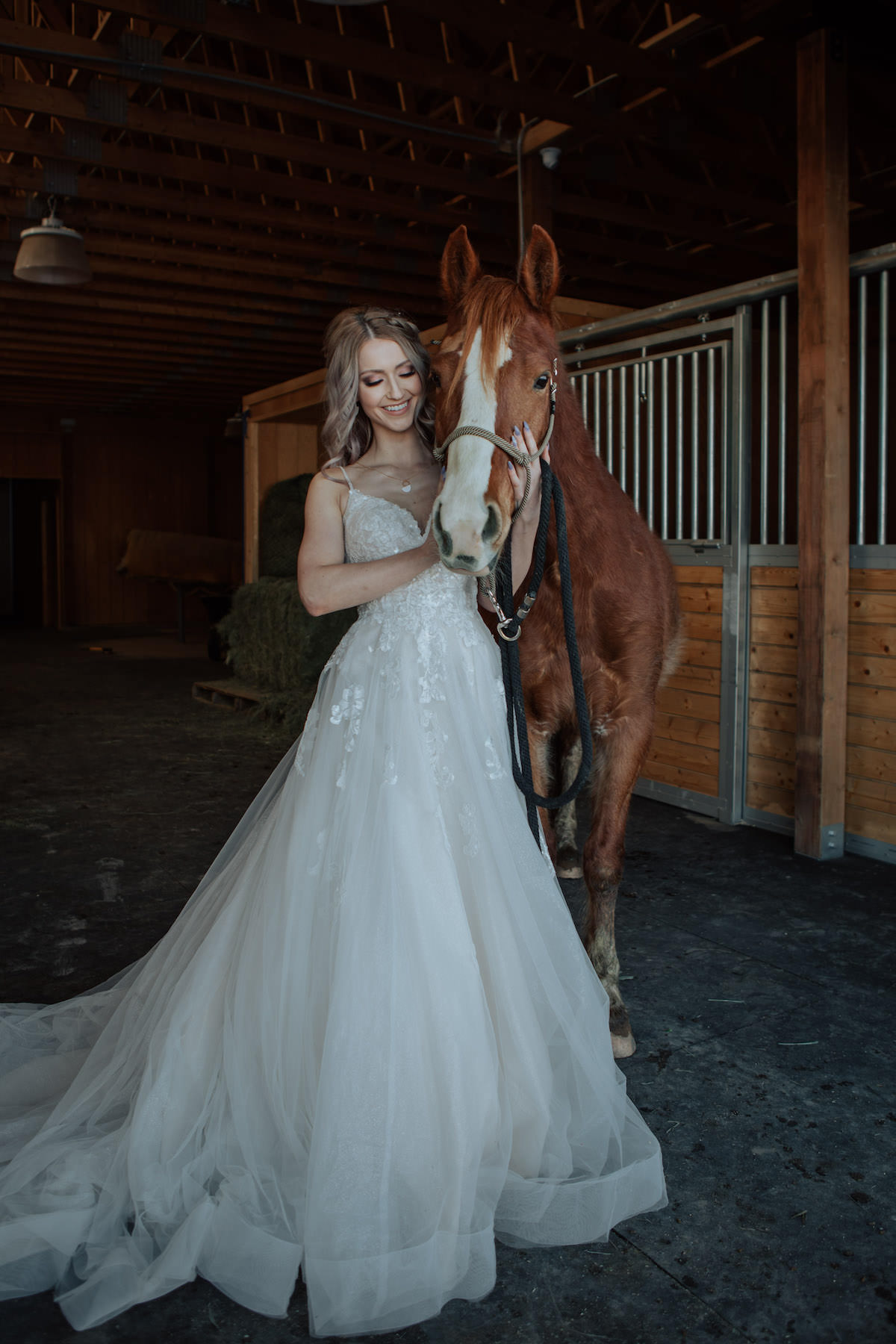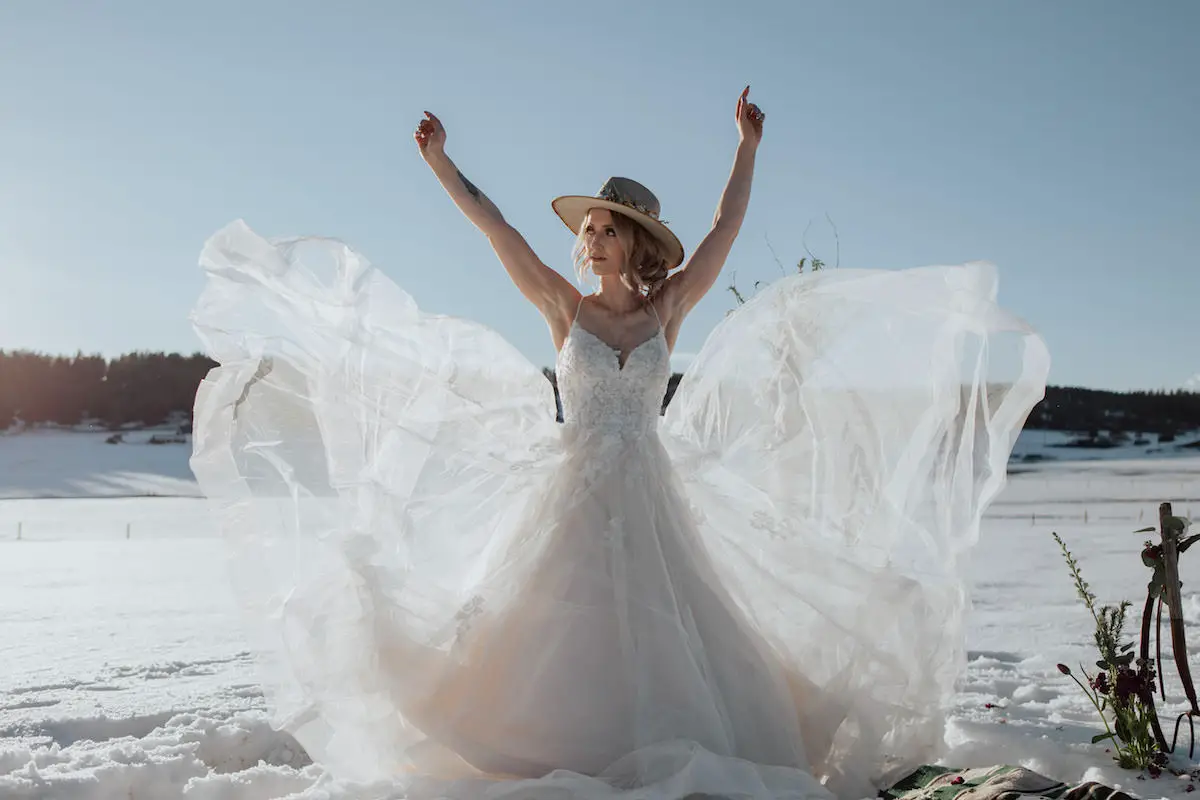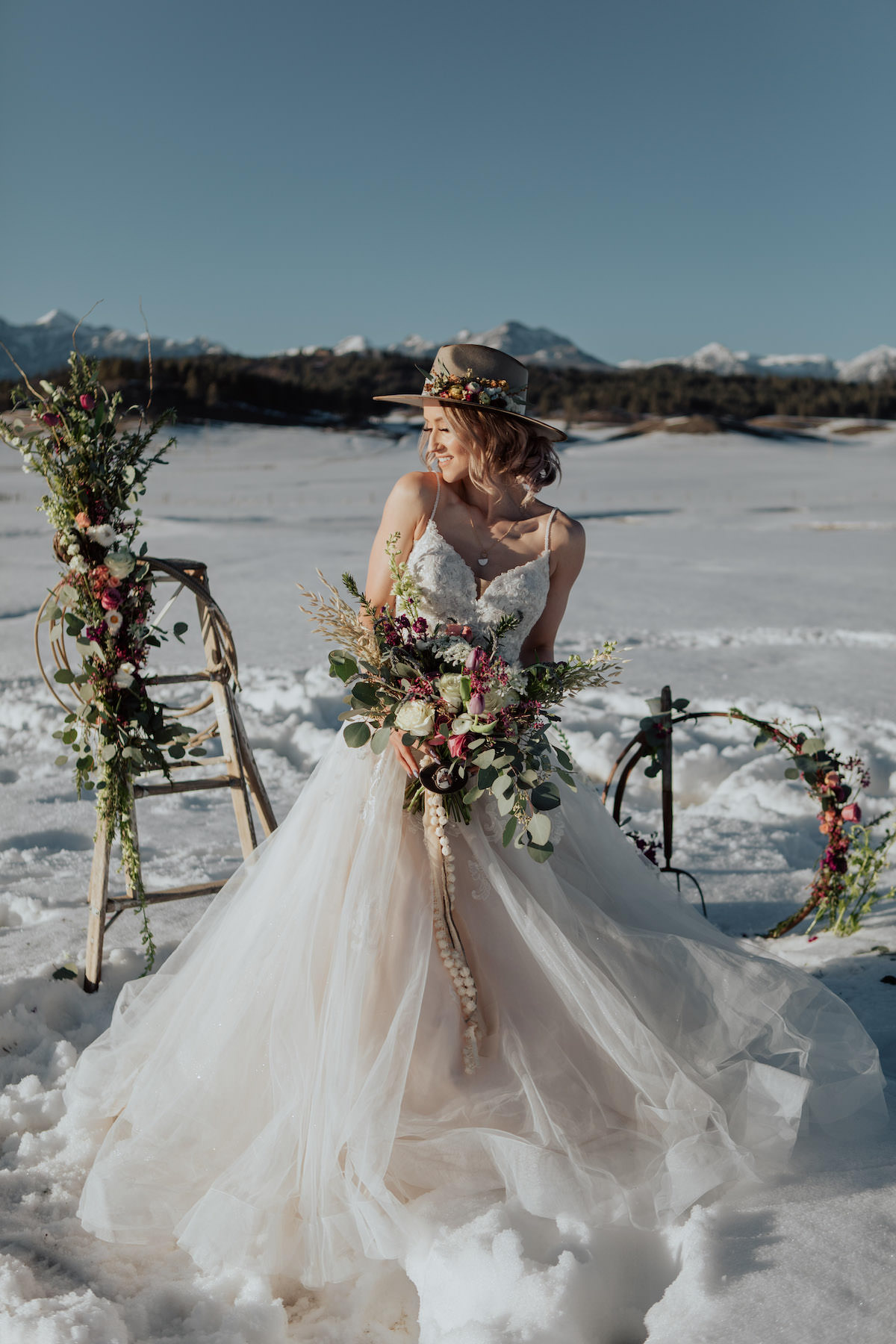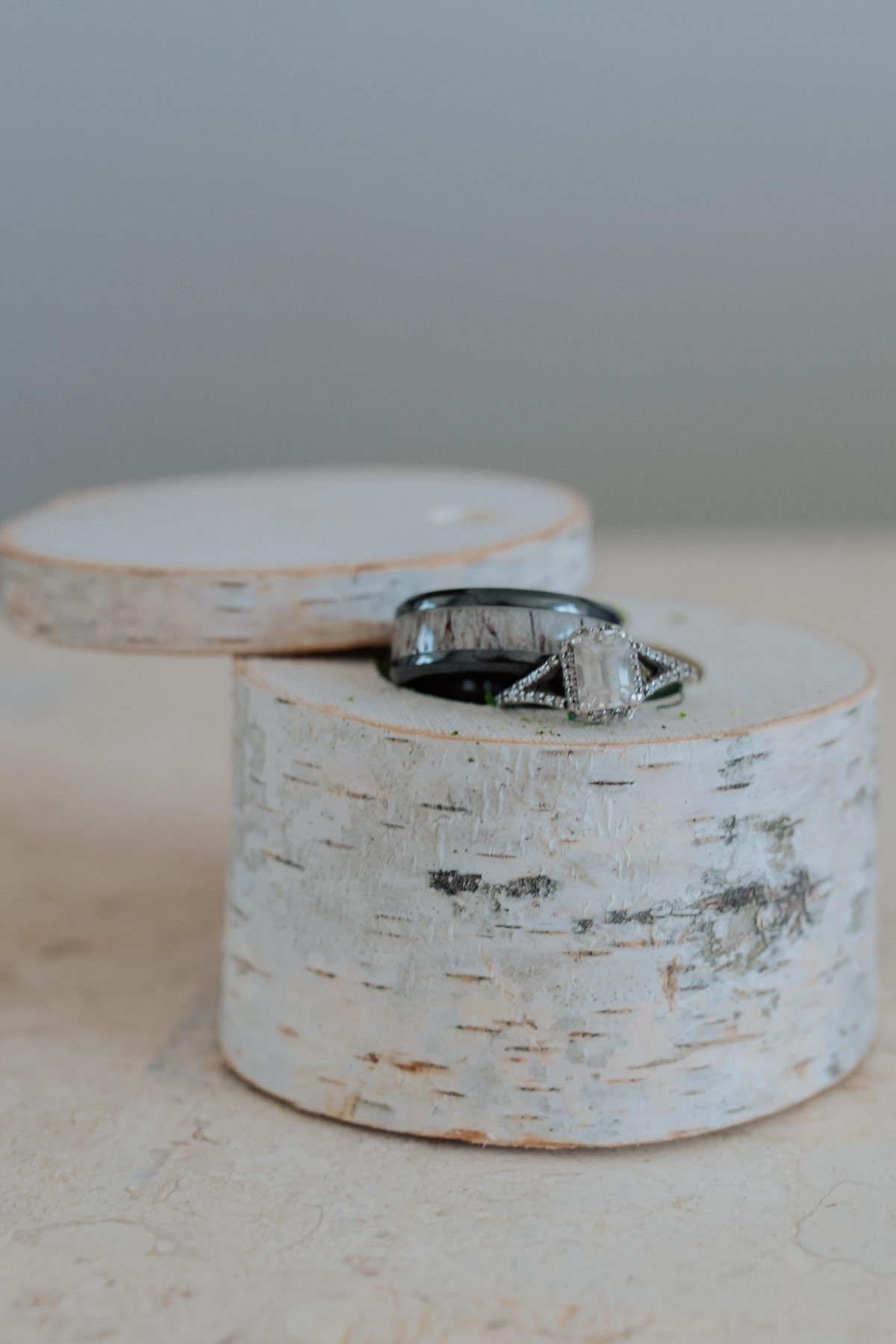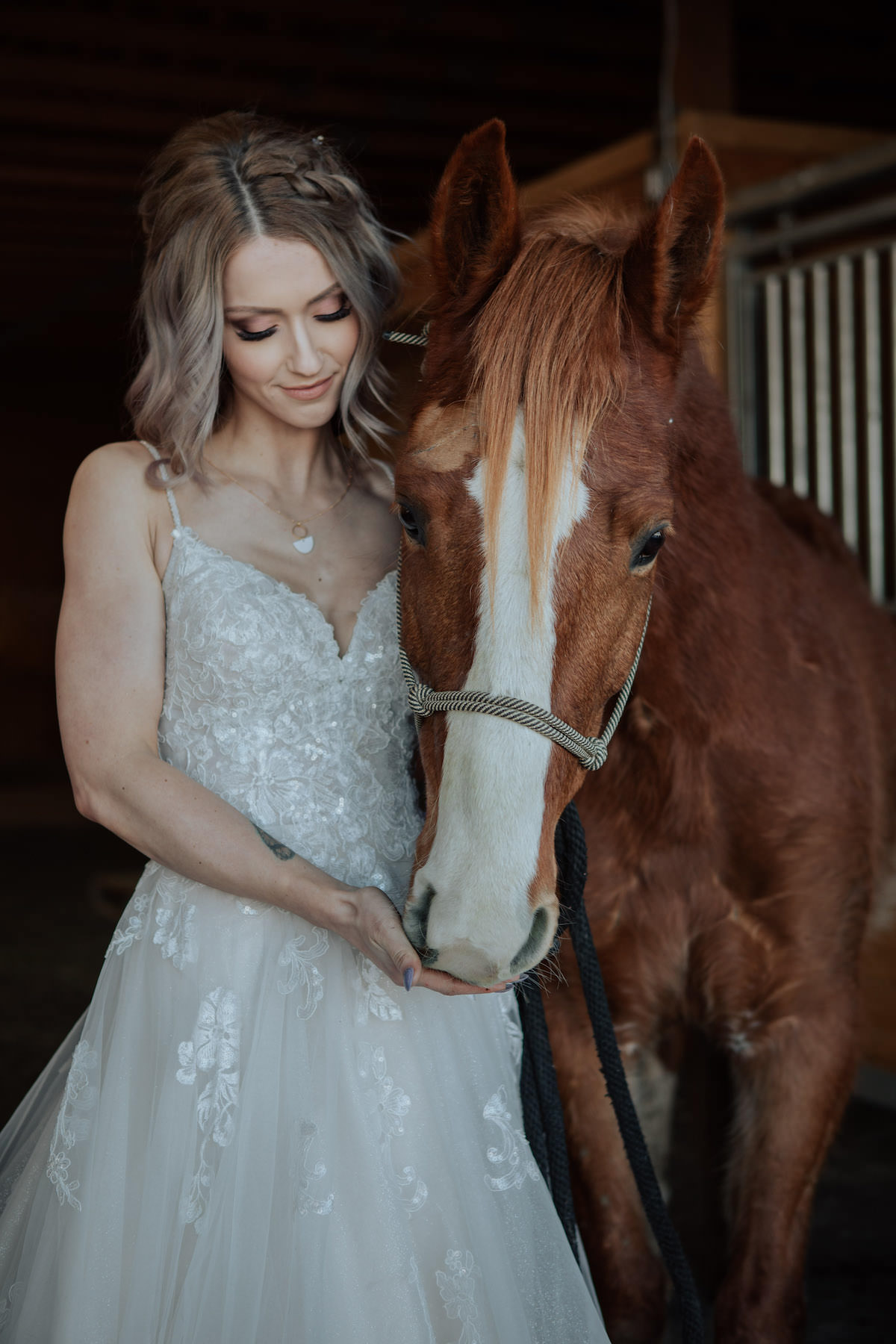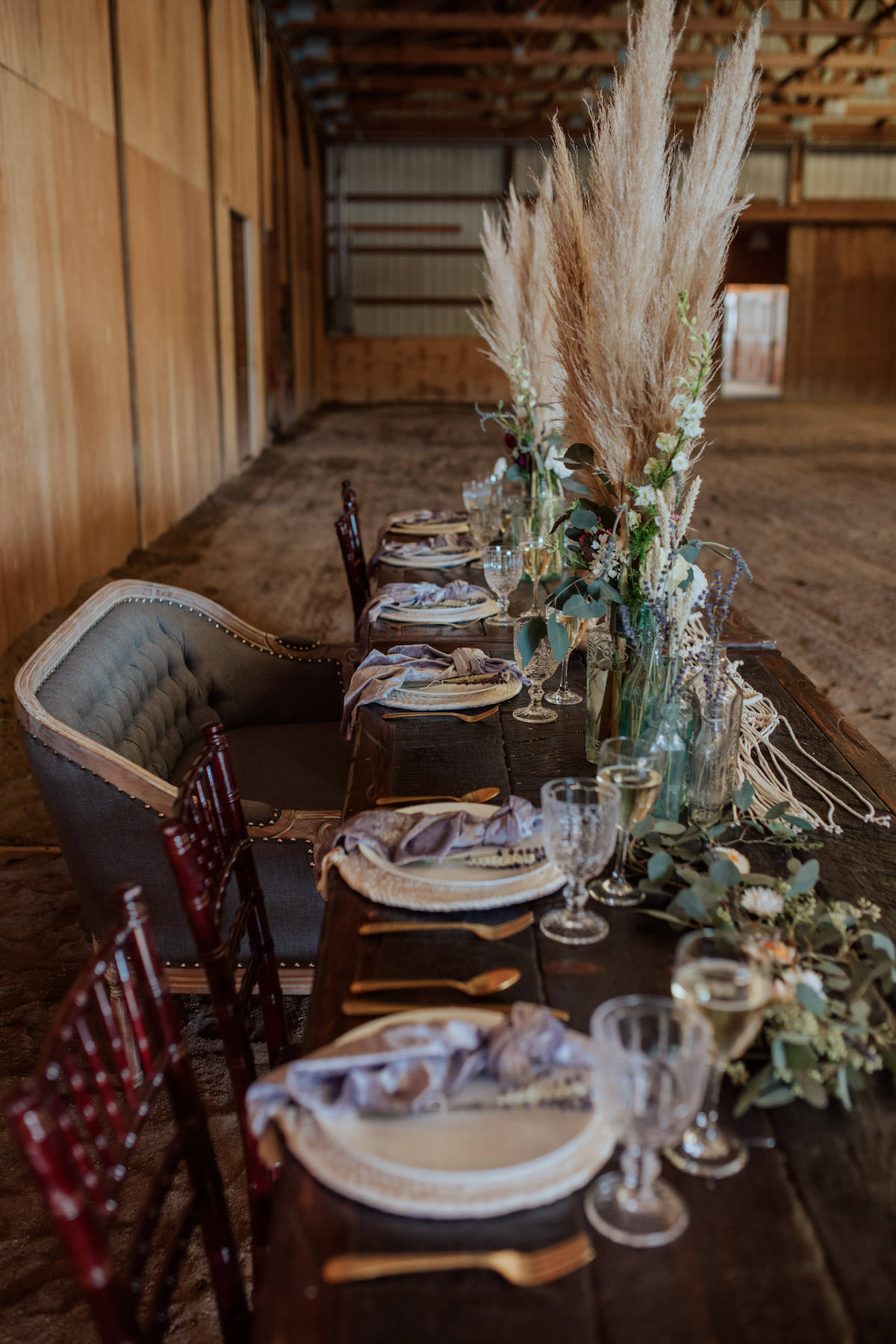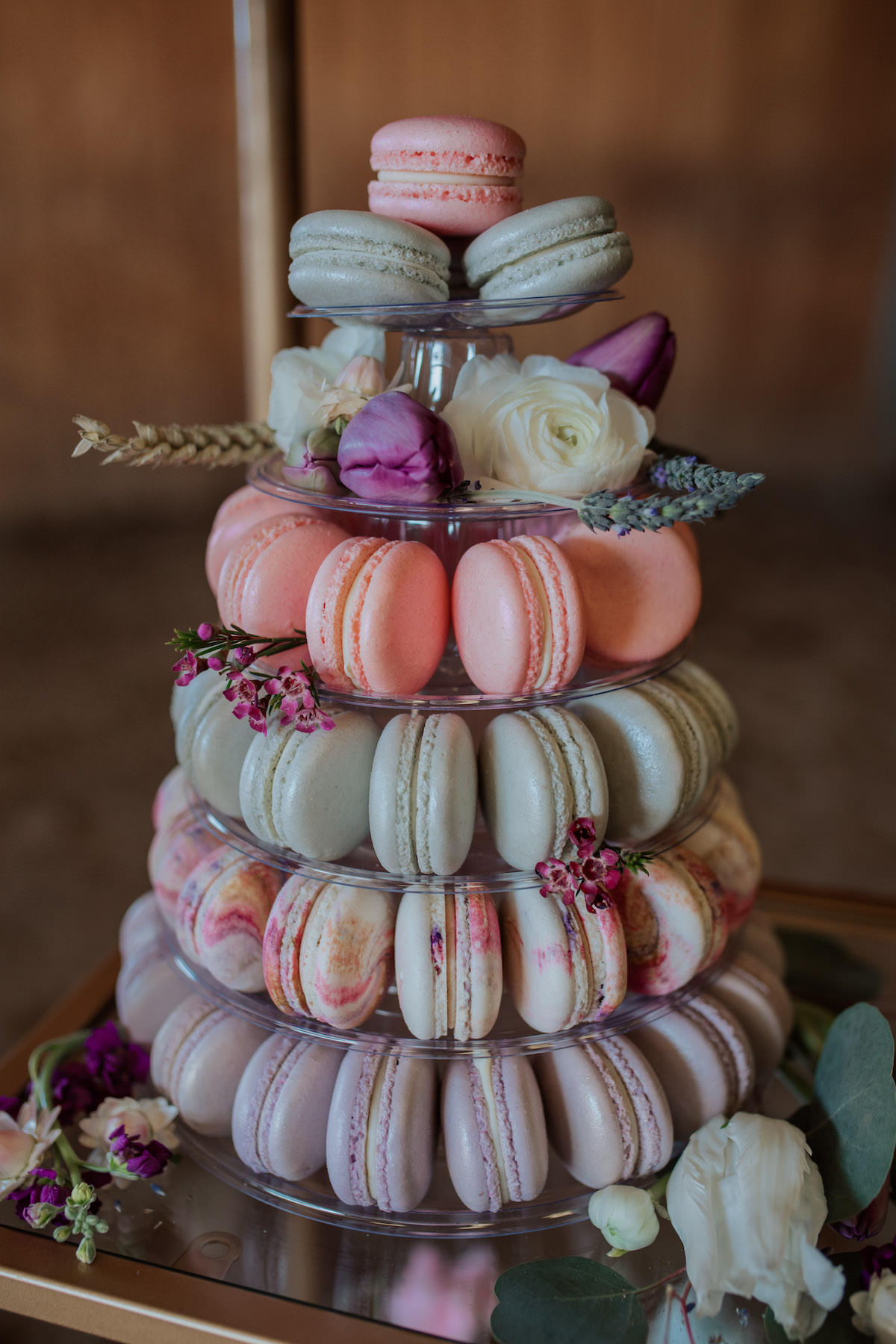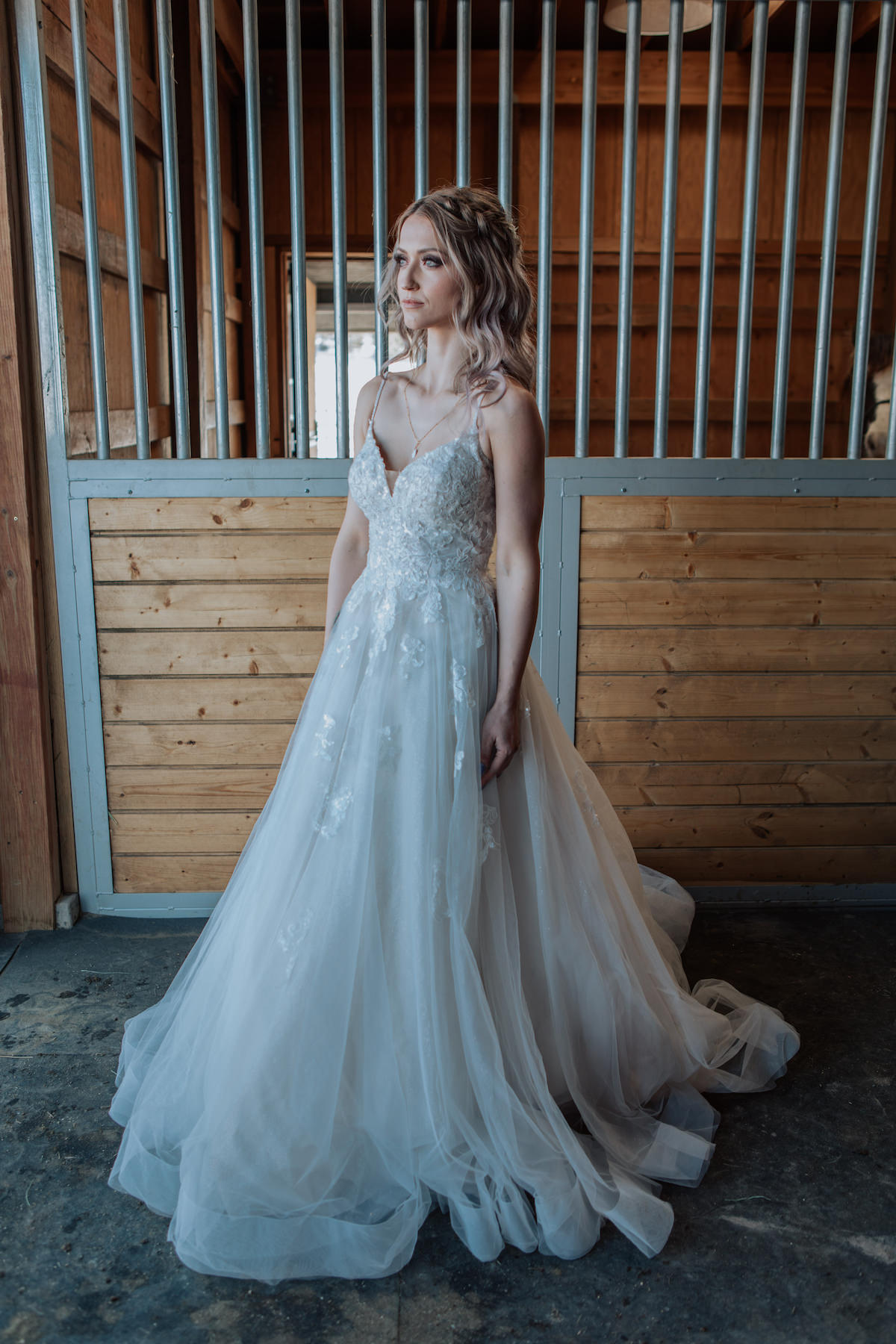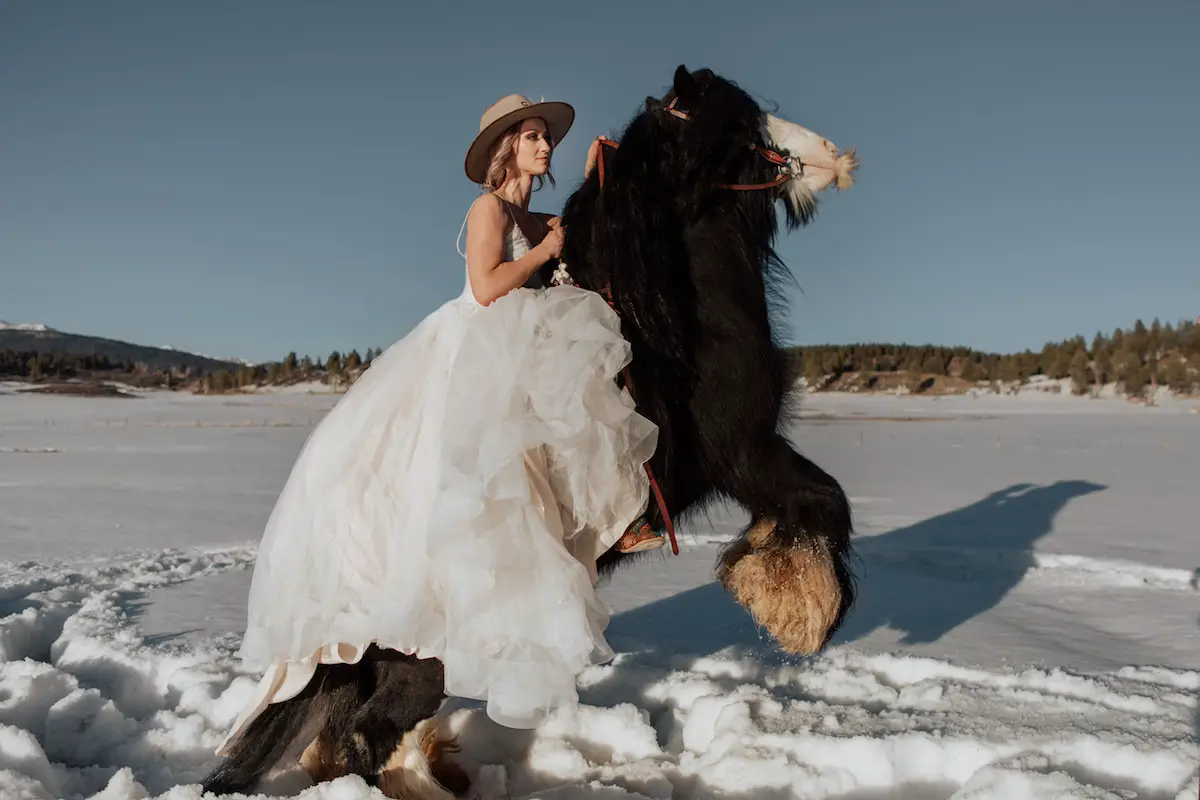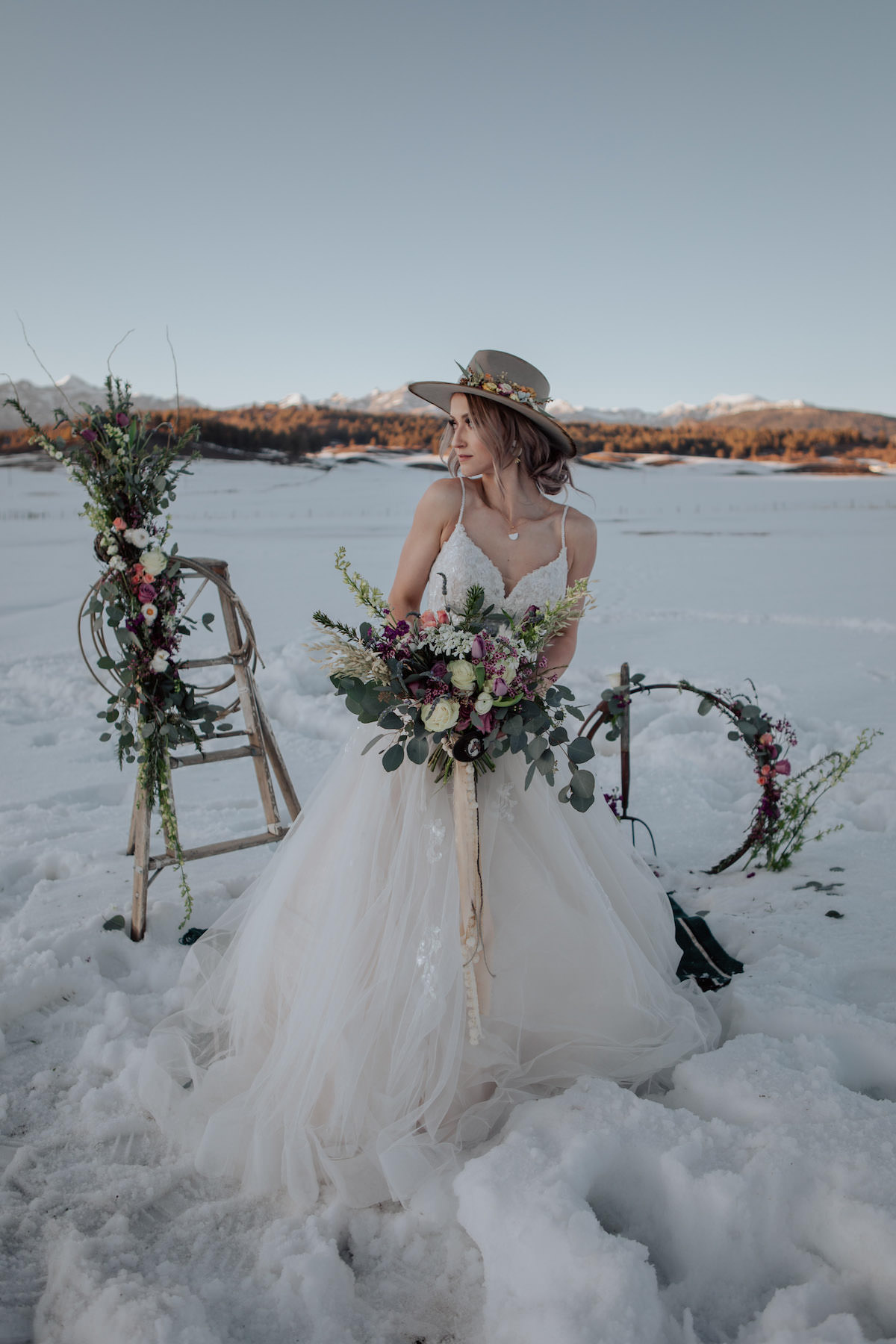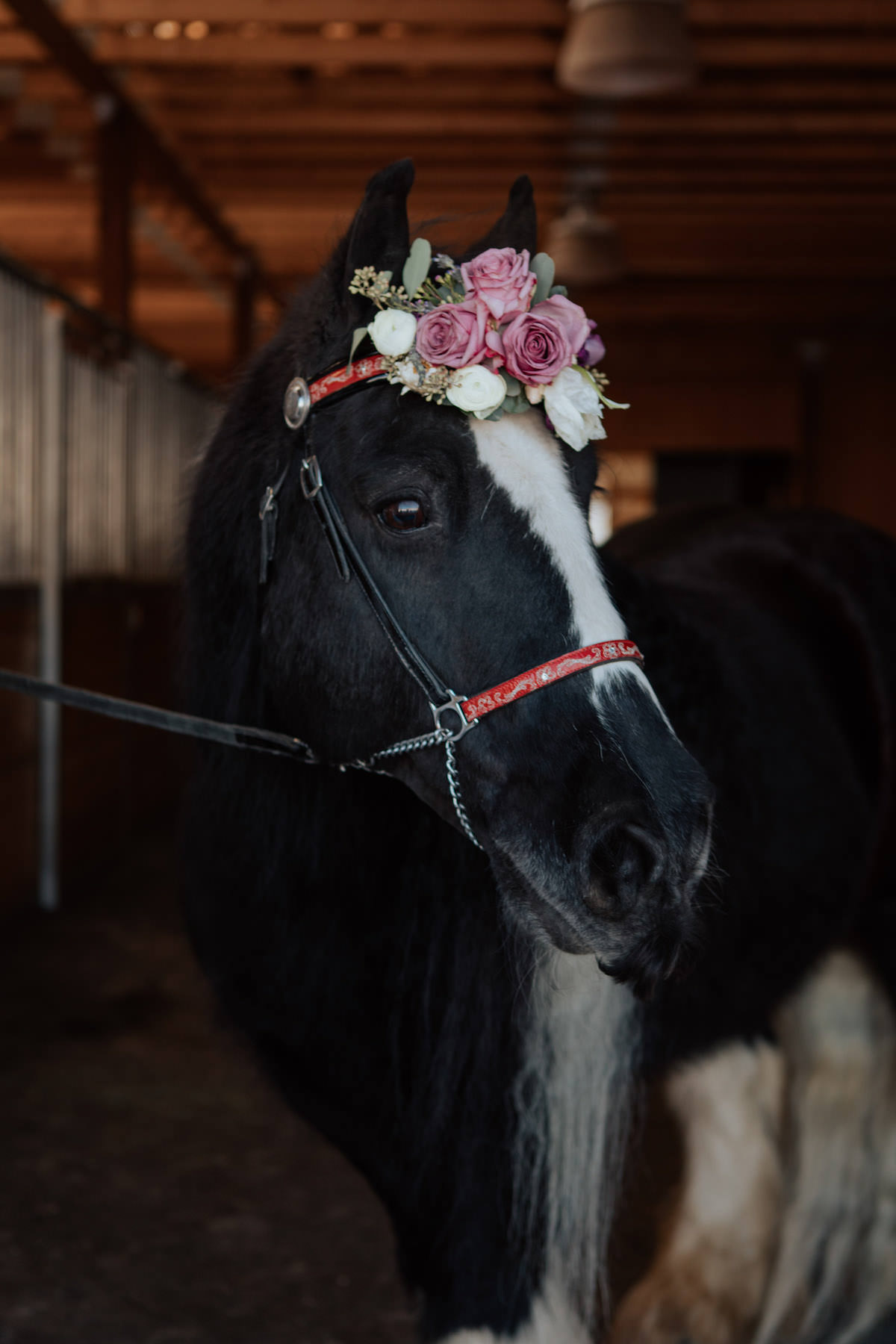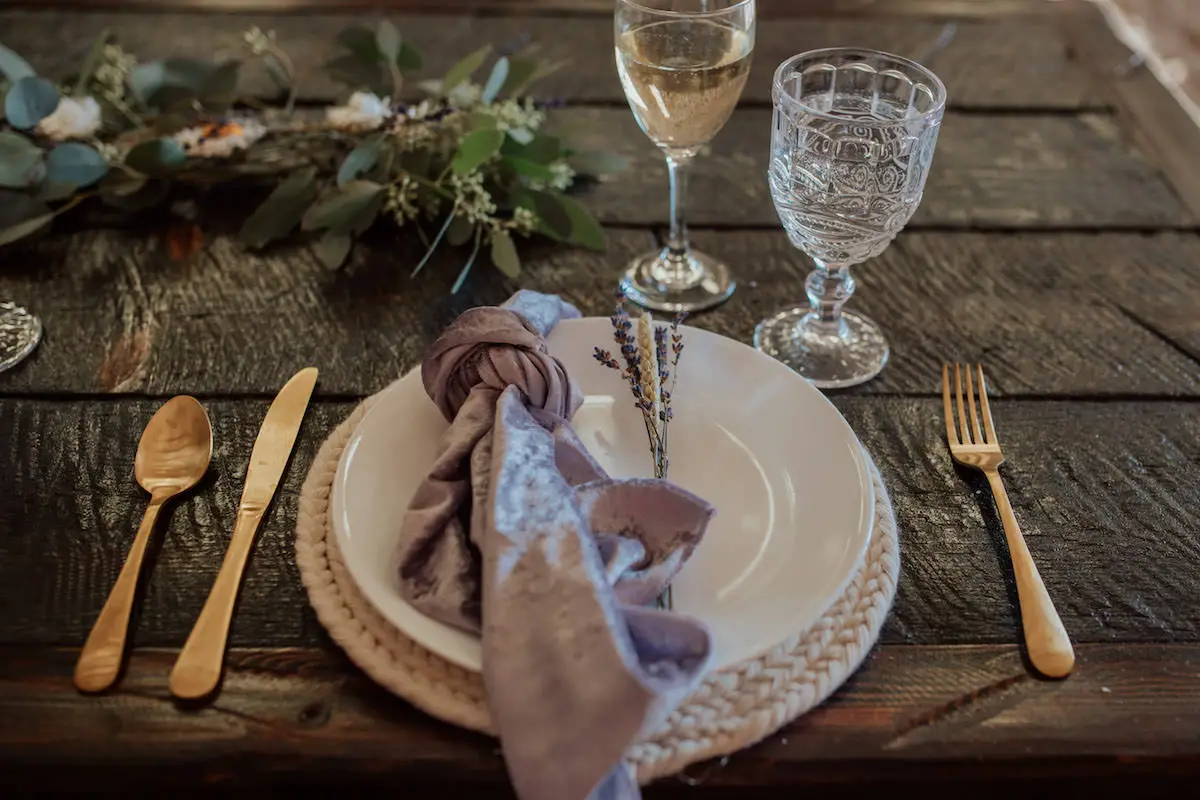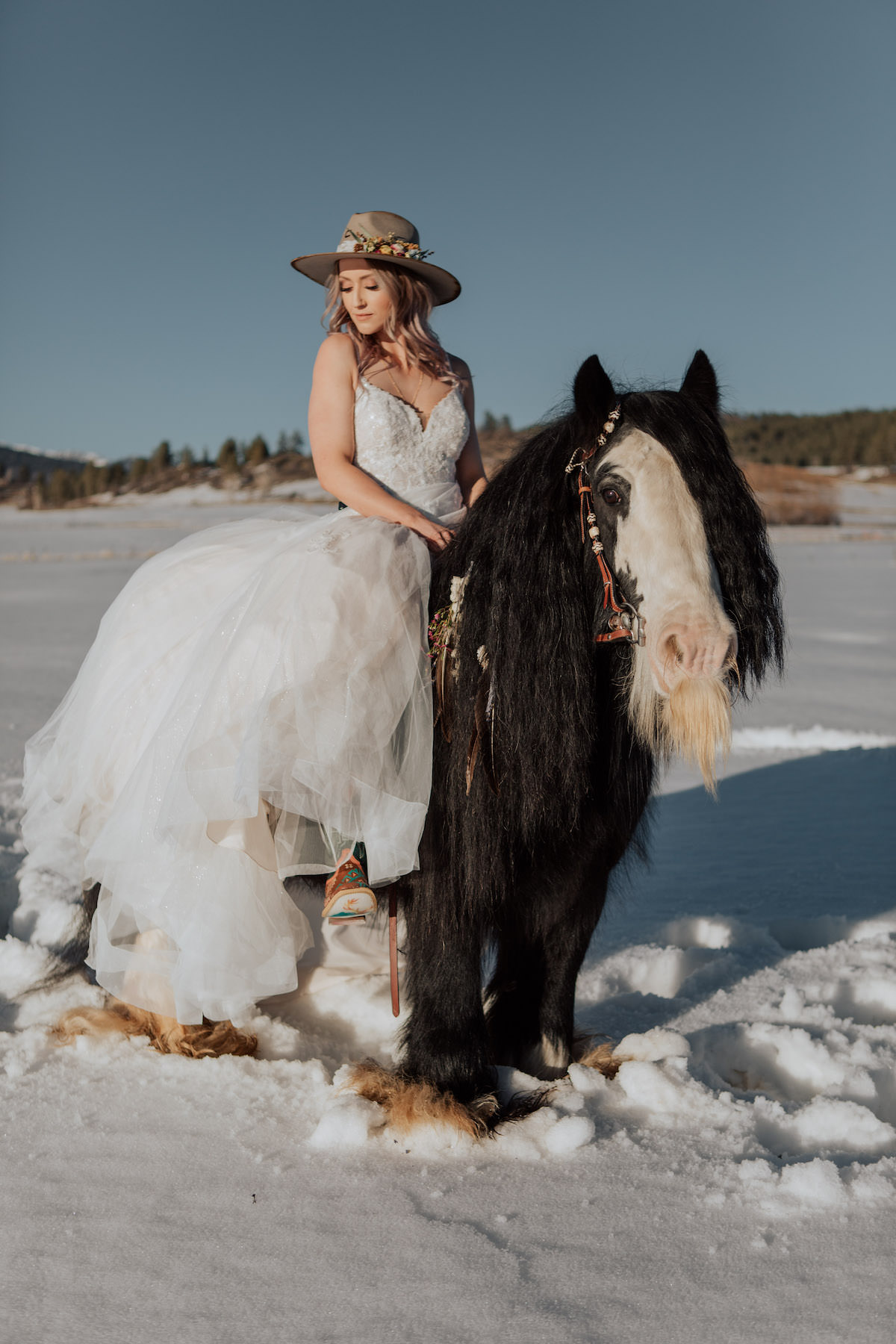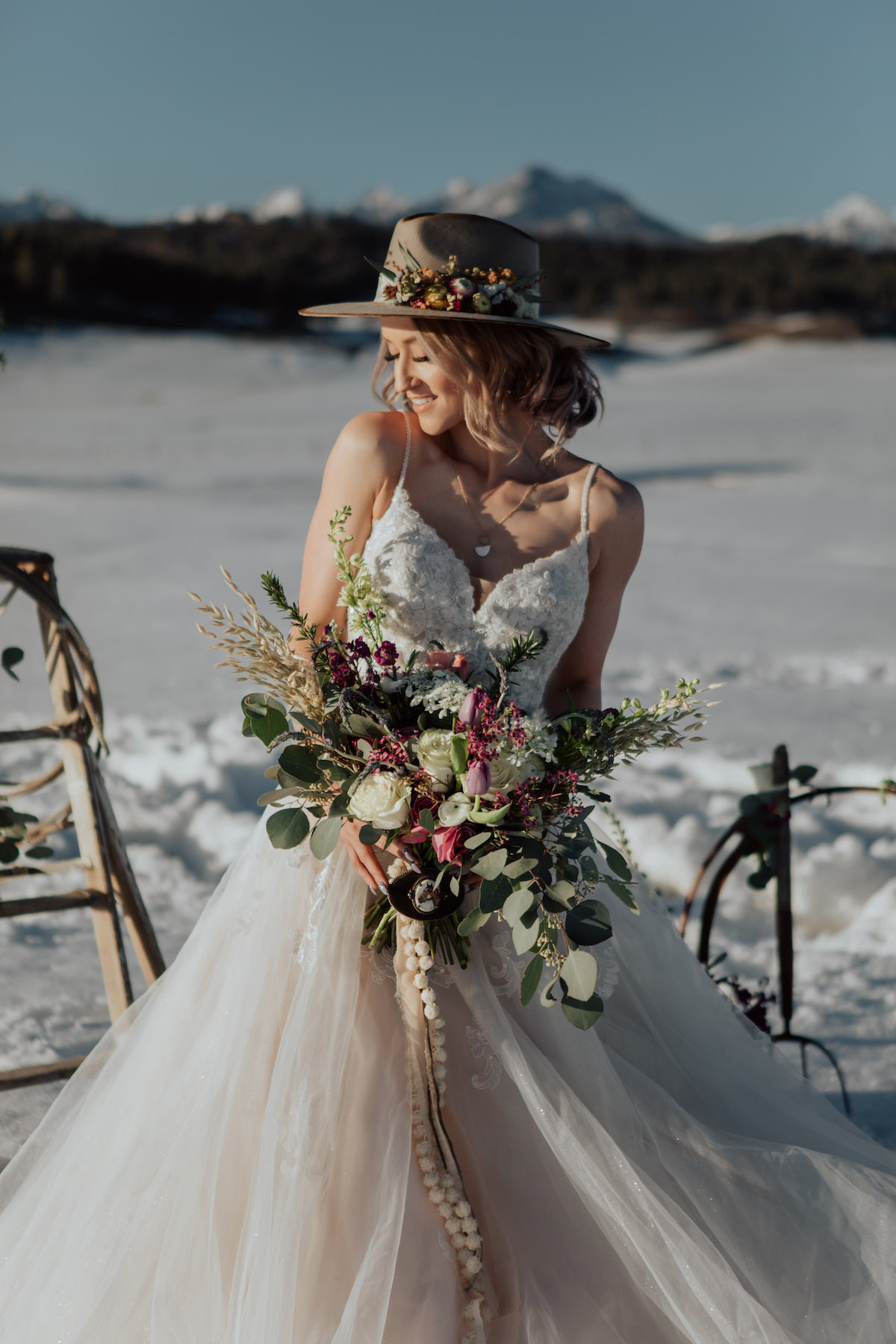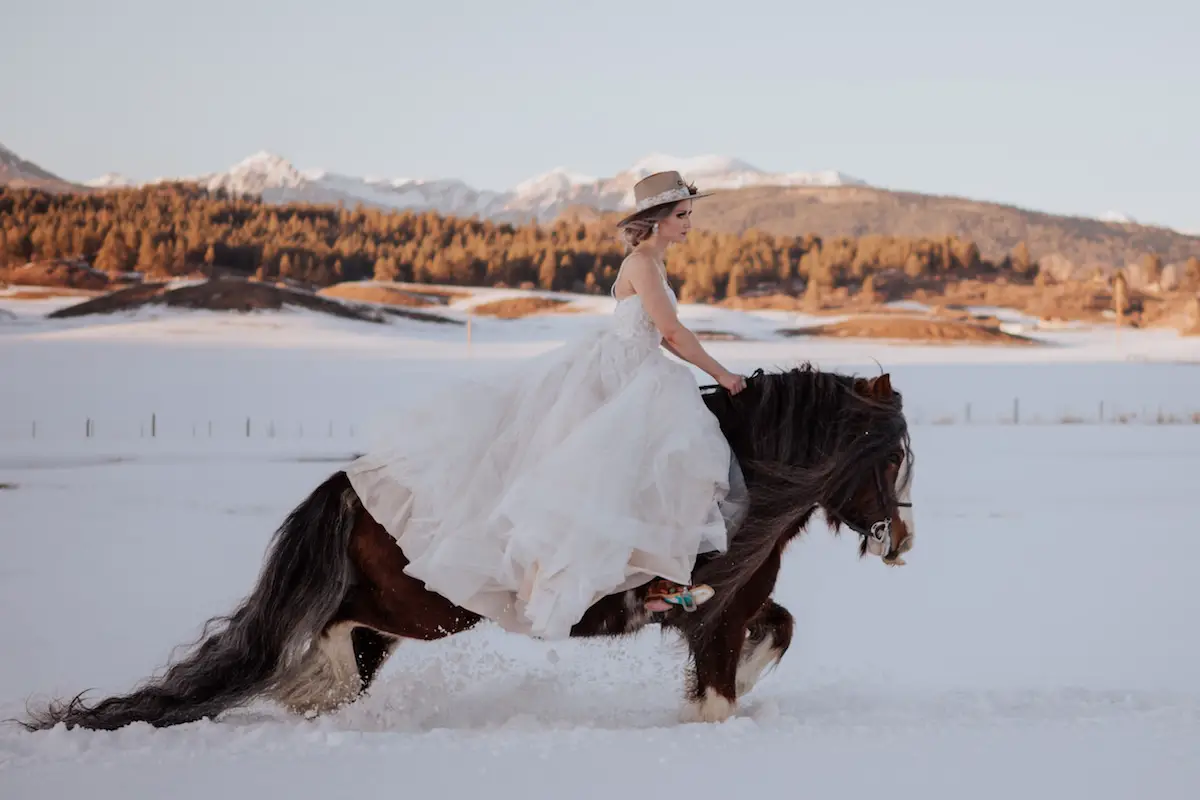 Featured Vendors
Wedding Pros Who Made It Happened