"Will You Marry Me?" Editorial For a Modern Happily Ever After
Getting married is undeniably an emotional time! But being able to tie the knot with the love of your life after being denied the right to do so brings a whole new meaning to the big day. We may still have a long way to go in marriage equality, but there's no denying that we have made some serious progress. That is why we are so excited to share with you this amazing gay wedding proposal styled shoot.
While proposing marriage is unique for every couple, this proposal is for the couple who wants something modern, yet romantic. With a bright color palette plus blue and orange-colored suits for the couple, this surprise "Will you marry me?" editorial is set in a super out-of-the-box, jungle-themes sushi restaurant in northern Italy. That right there should give you a clue of how unique and magical this inspiration is.
I am obsessed with the chic paper stationery, but perhaps our favorite detail is the gorgeous garland centerpiece featuring greenery and roses paired with taper candles and votives. It just takes the sweetheart table to a whole new level of intimacy with its warm candlelight atmosphere.
We love the addition of the passionfruit cocktails to toast to love and happiness… the perfect beginning of a happily ever after and a reminder that it is the small detail that truly makes an occasion feel special (even at a restaurant)
Every element of this colorful restaurant affair has a cheerful, contemporary, and classically romantic vibe that will take your breath away. Scroll down for all the beauty of this gay wedding proposal editorial shoot, planned to perfection by Irene Racca di Isi Eventi and beautifully photographed by Giada Joey Cazzola.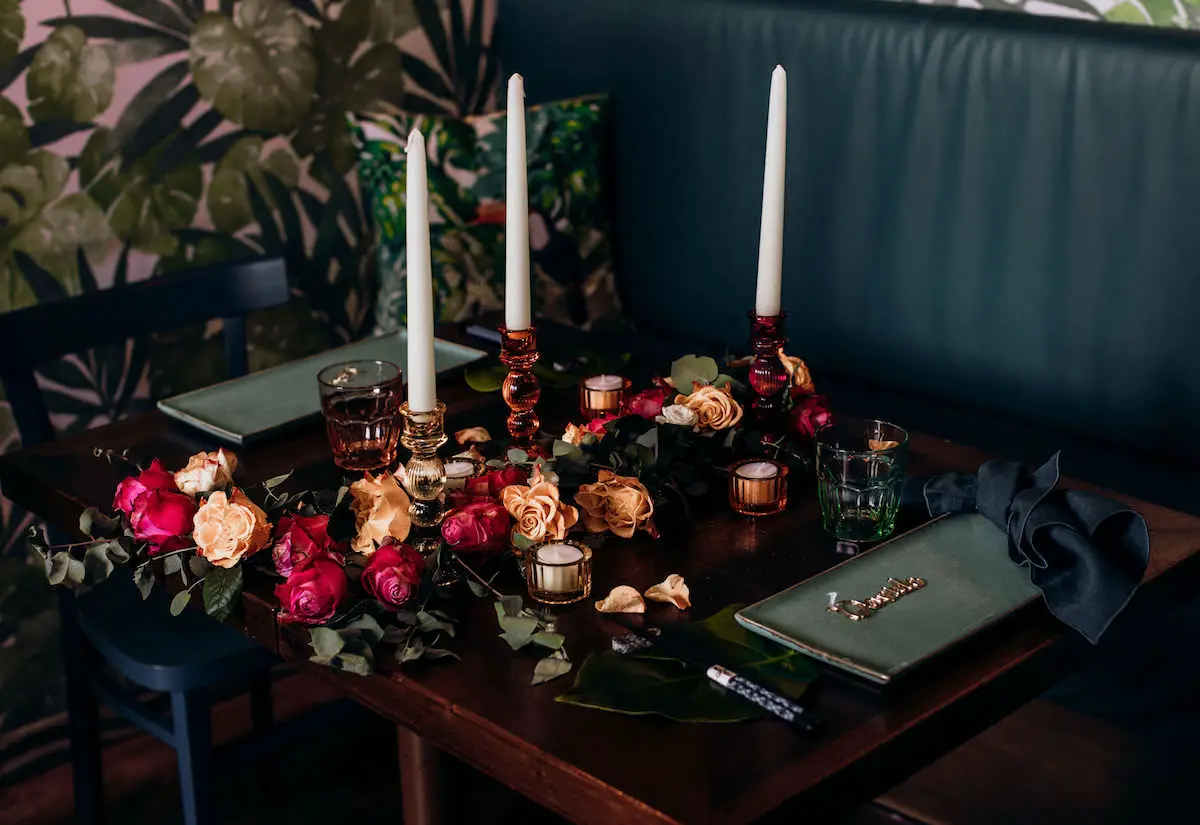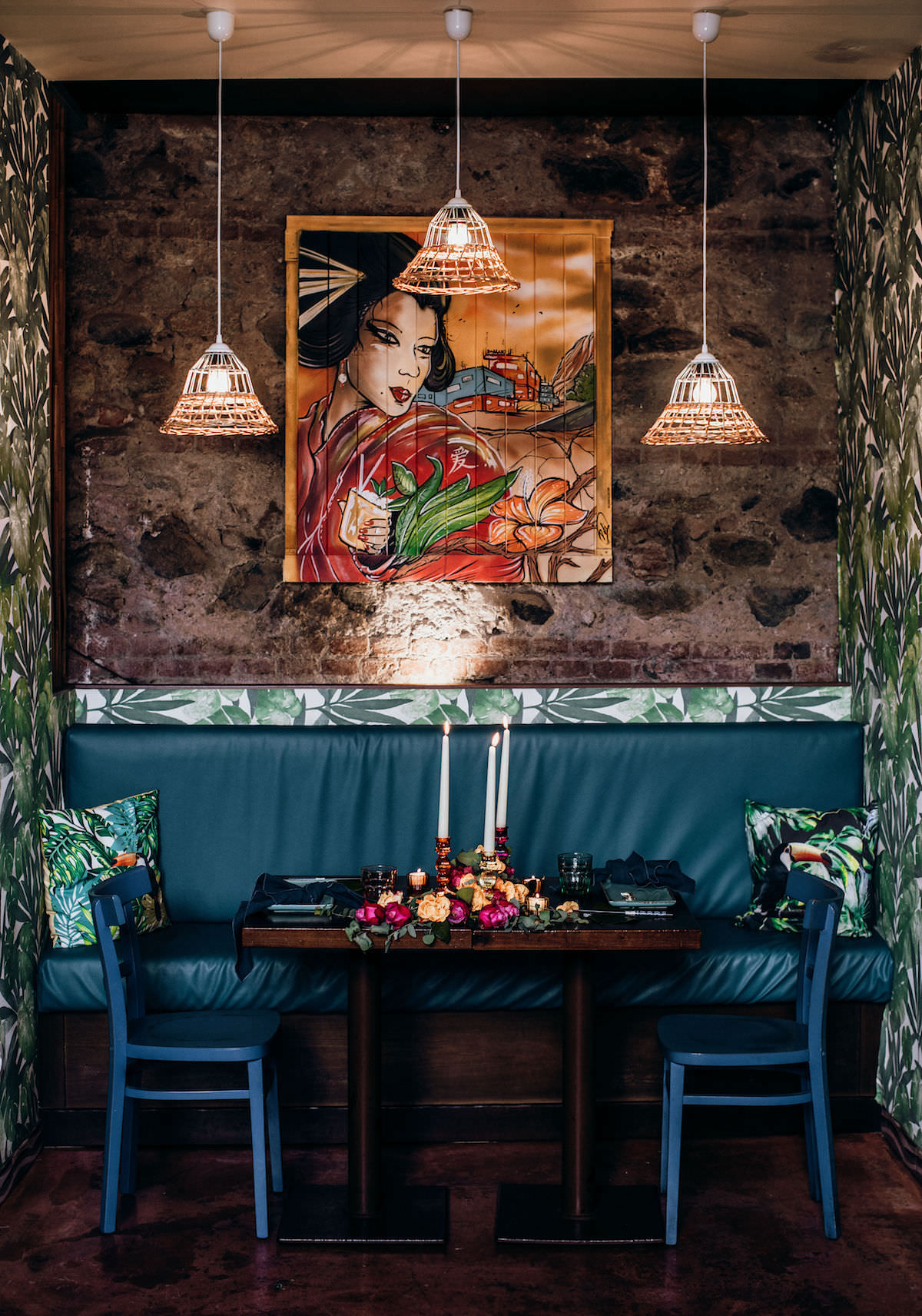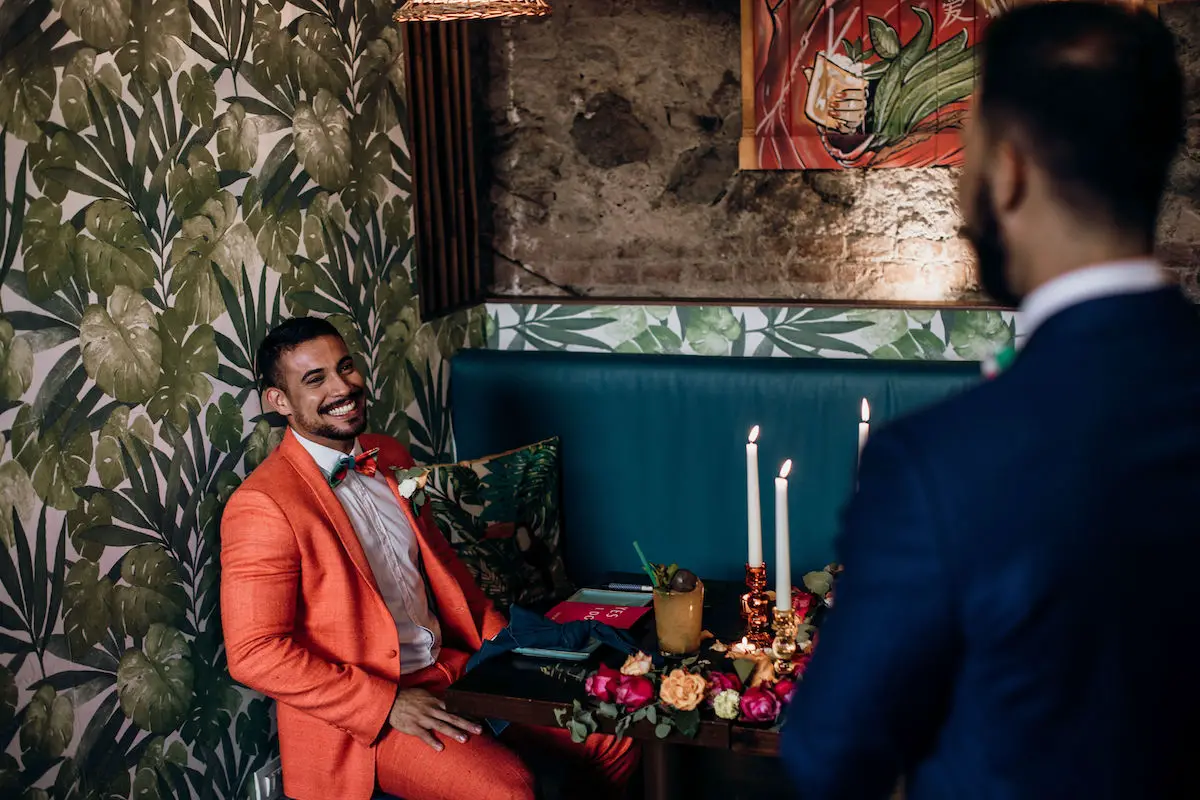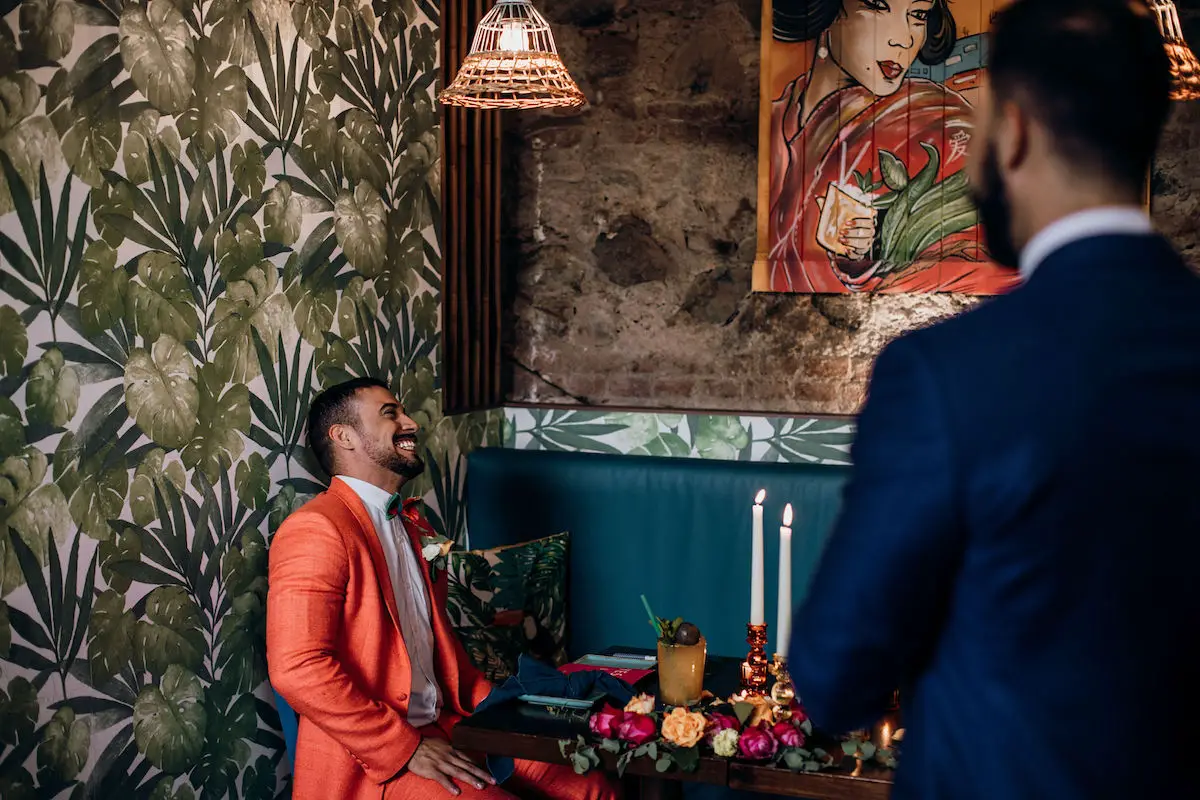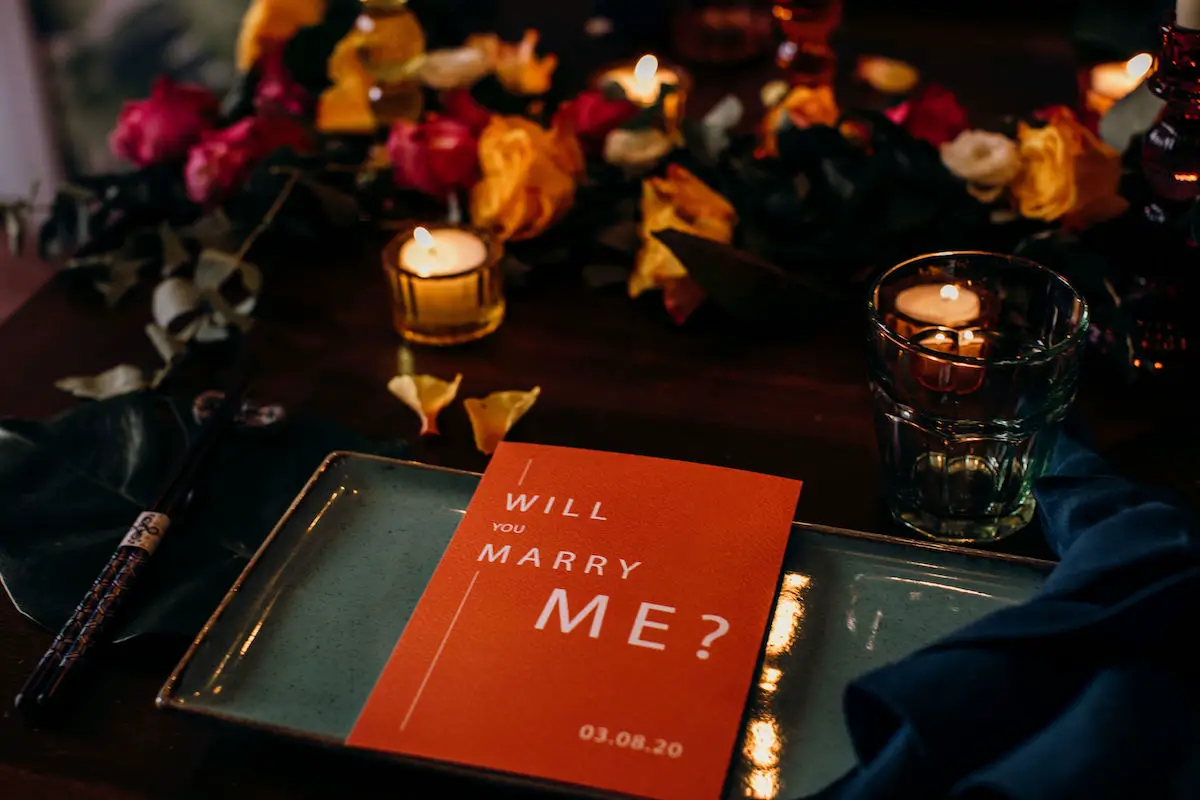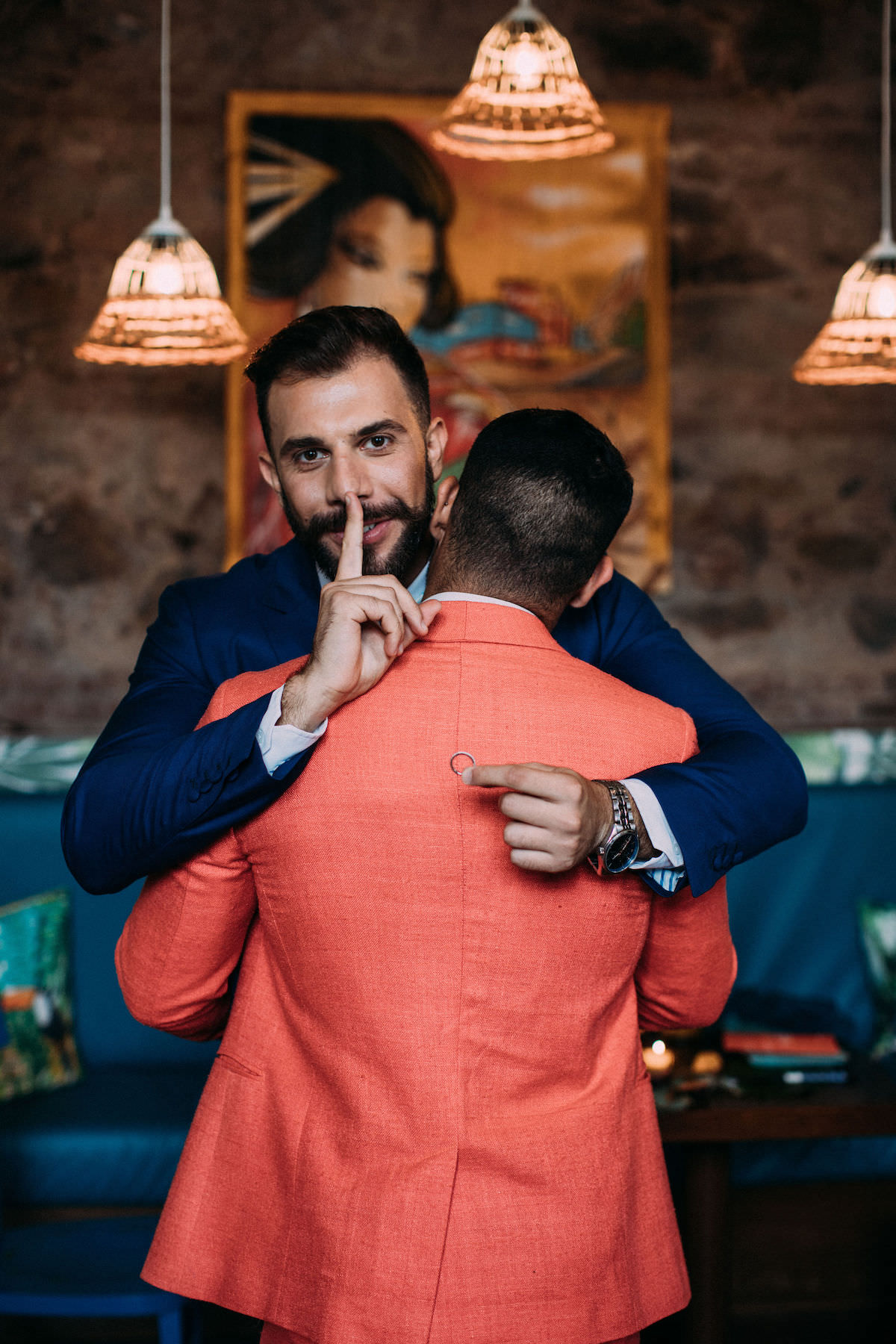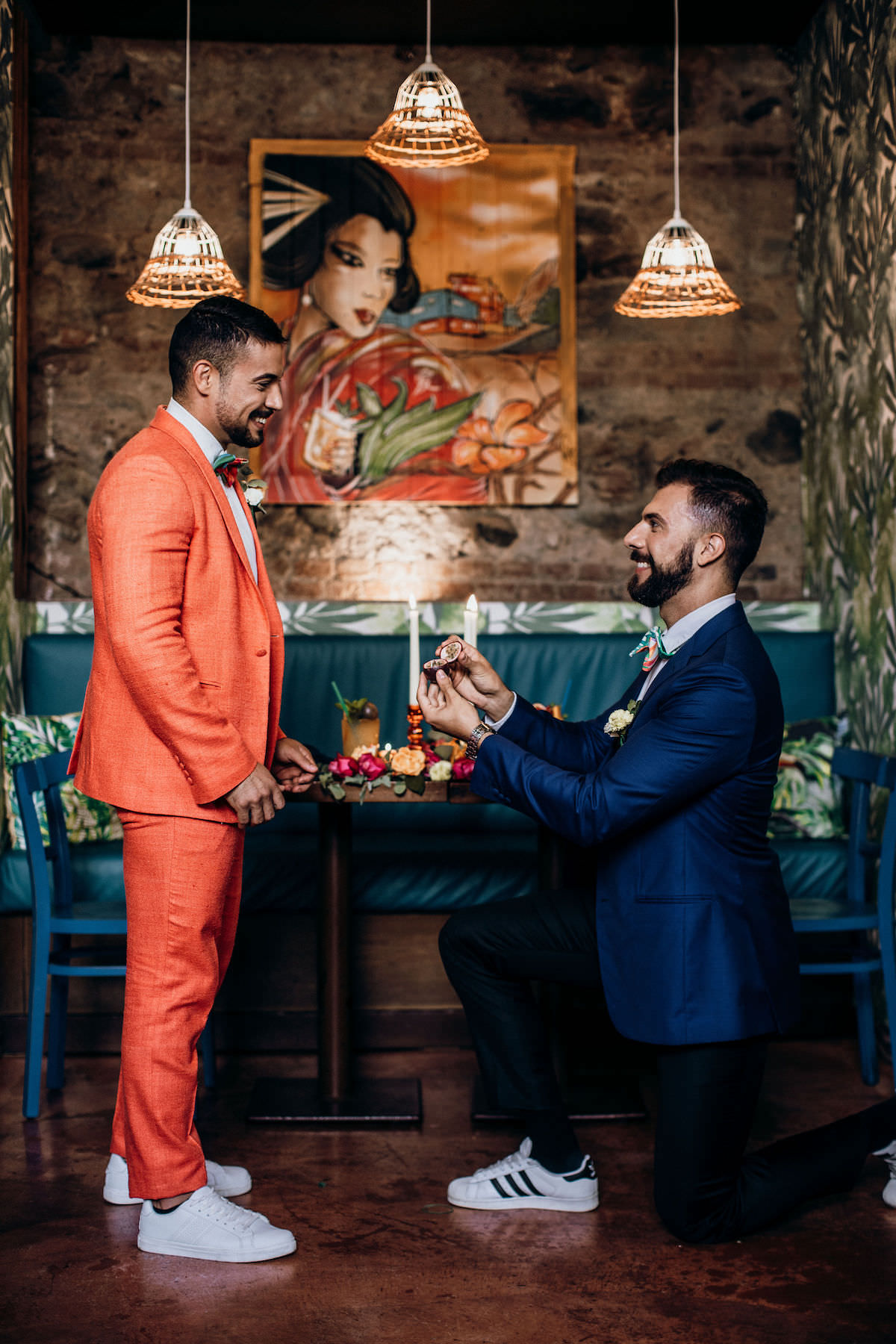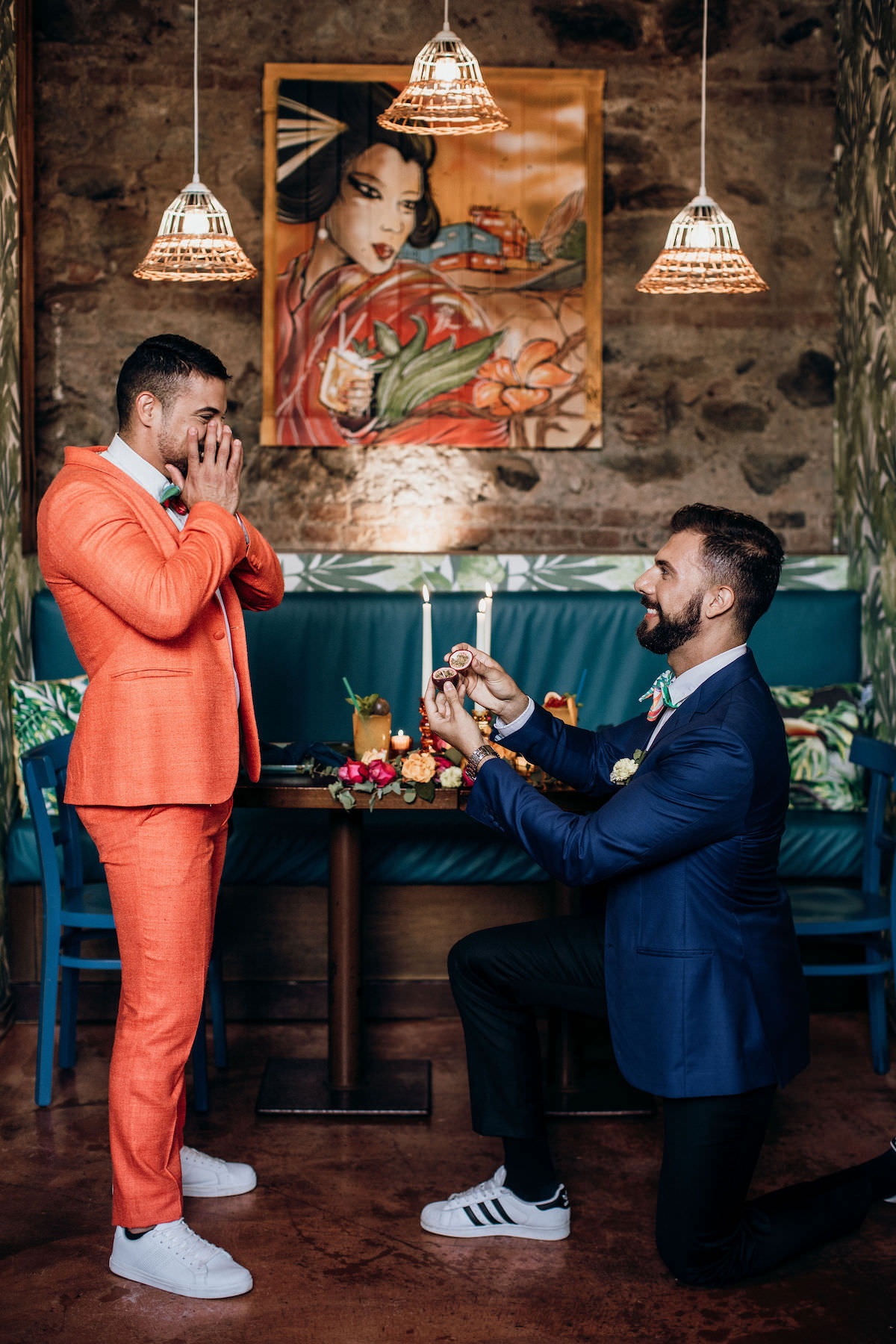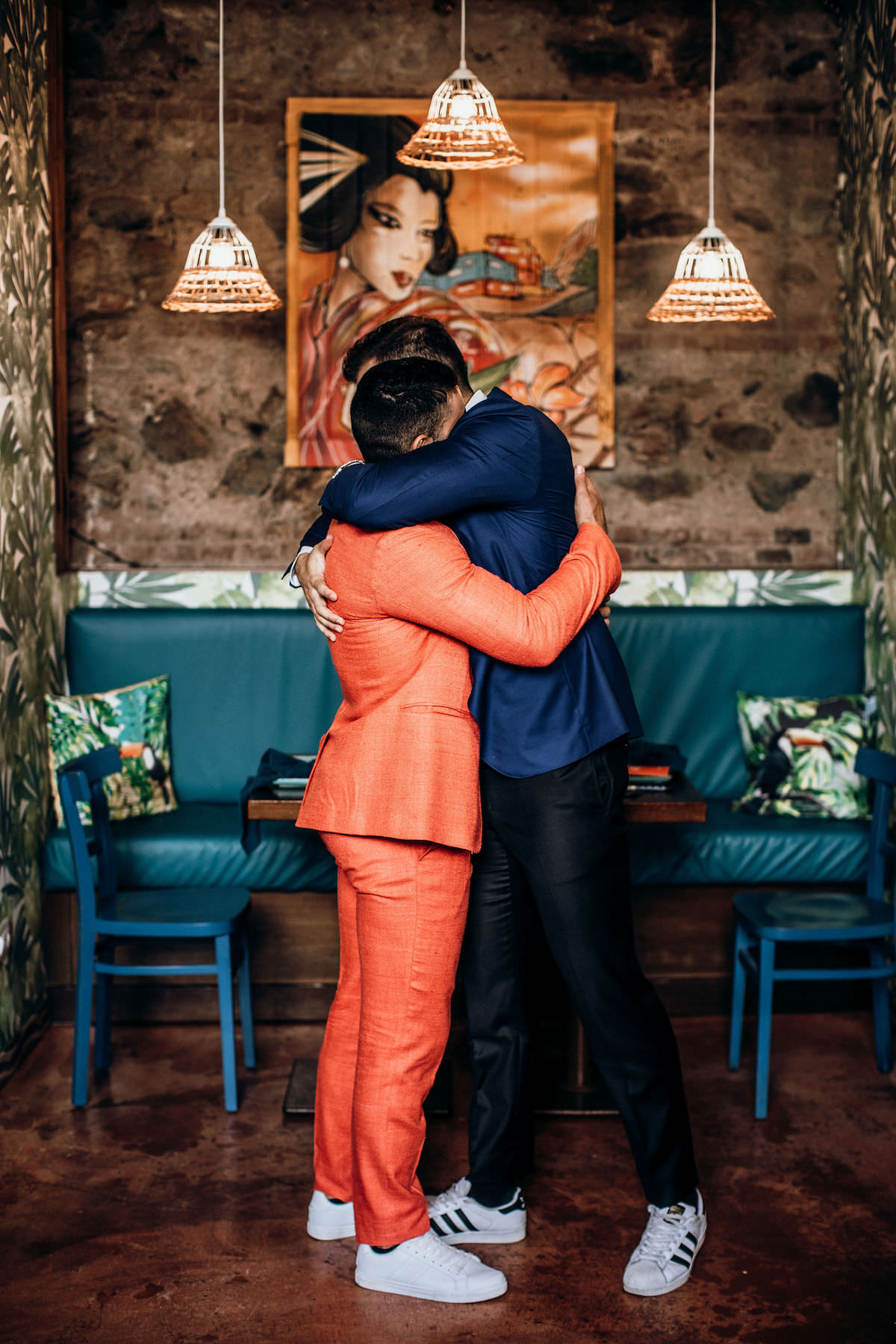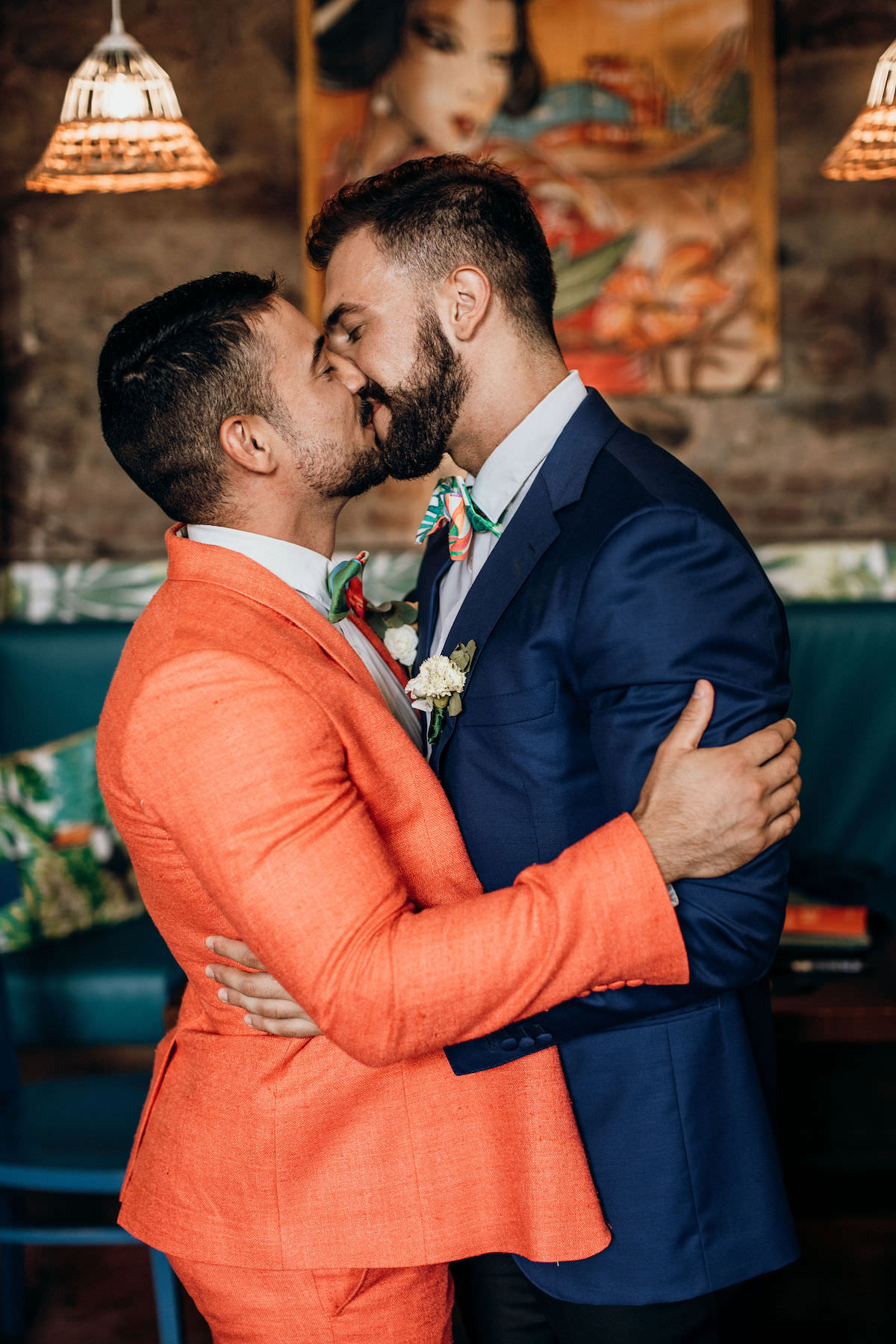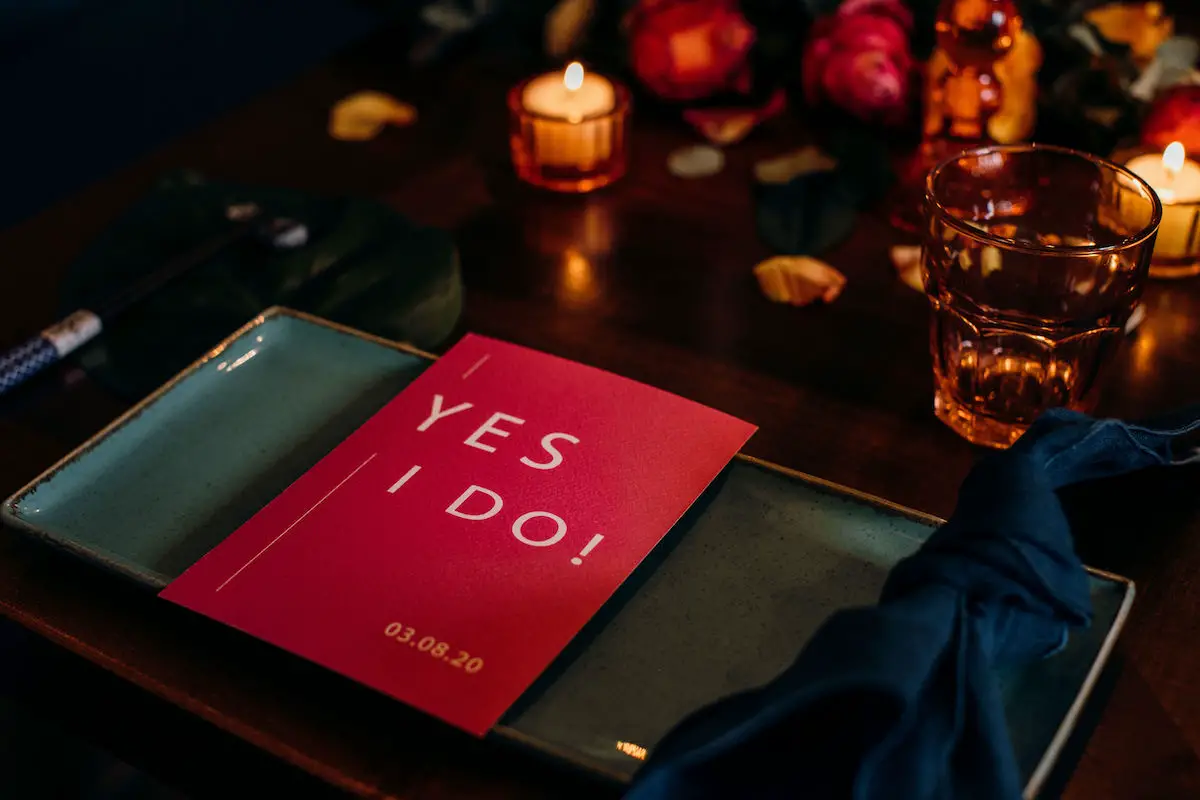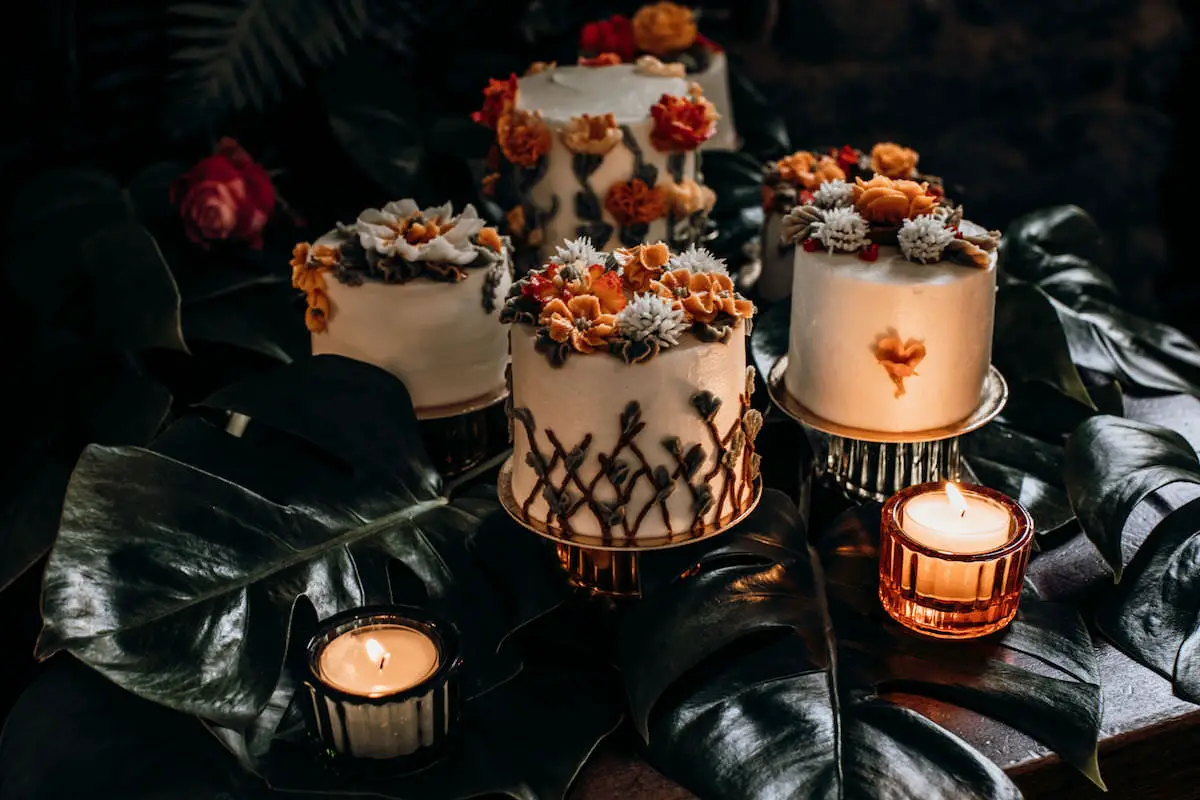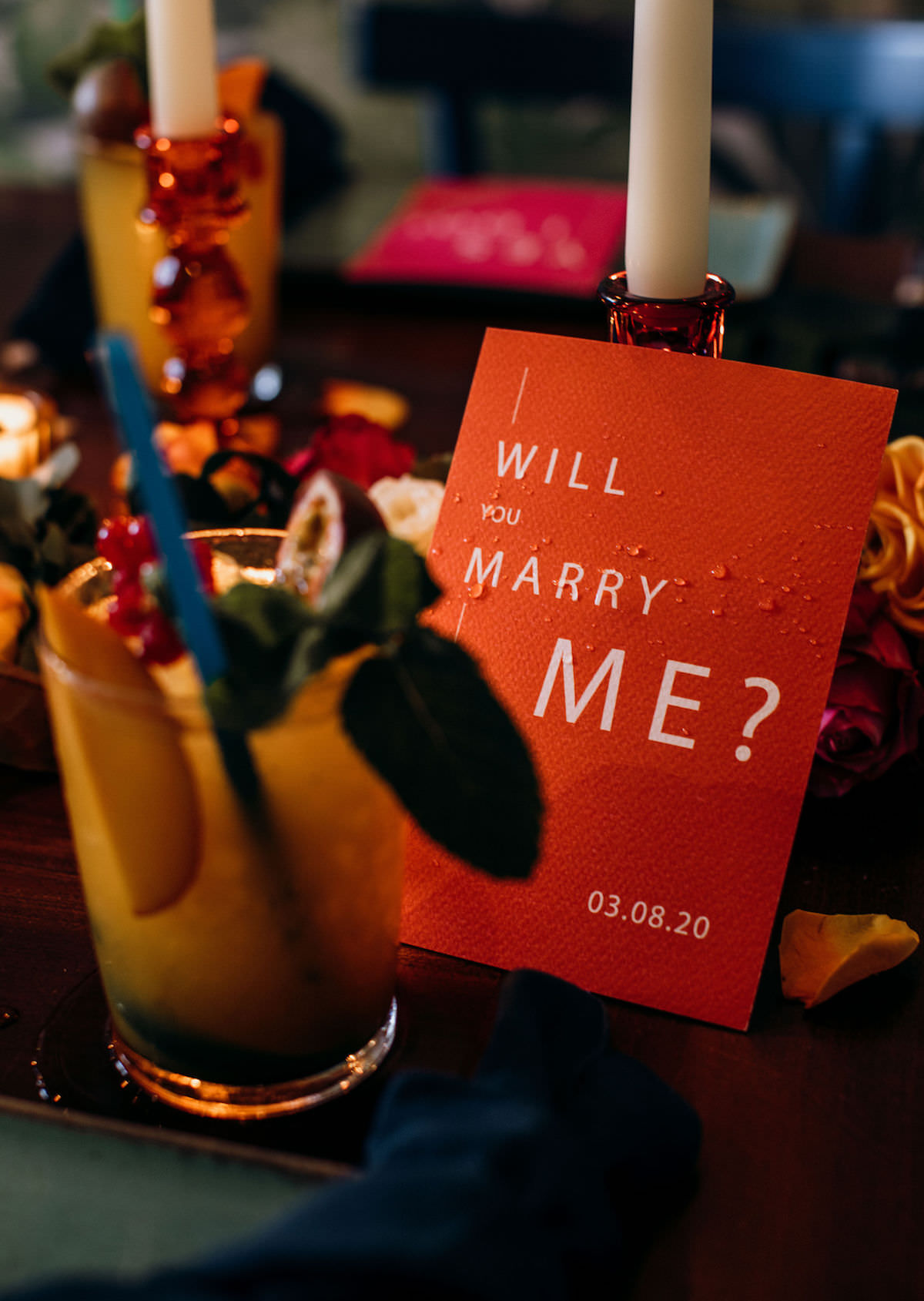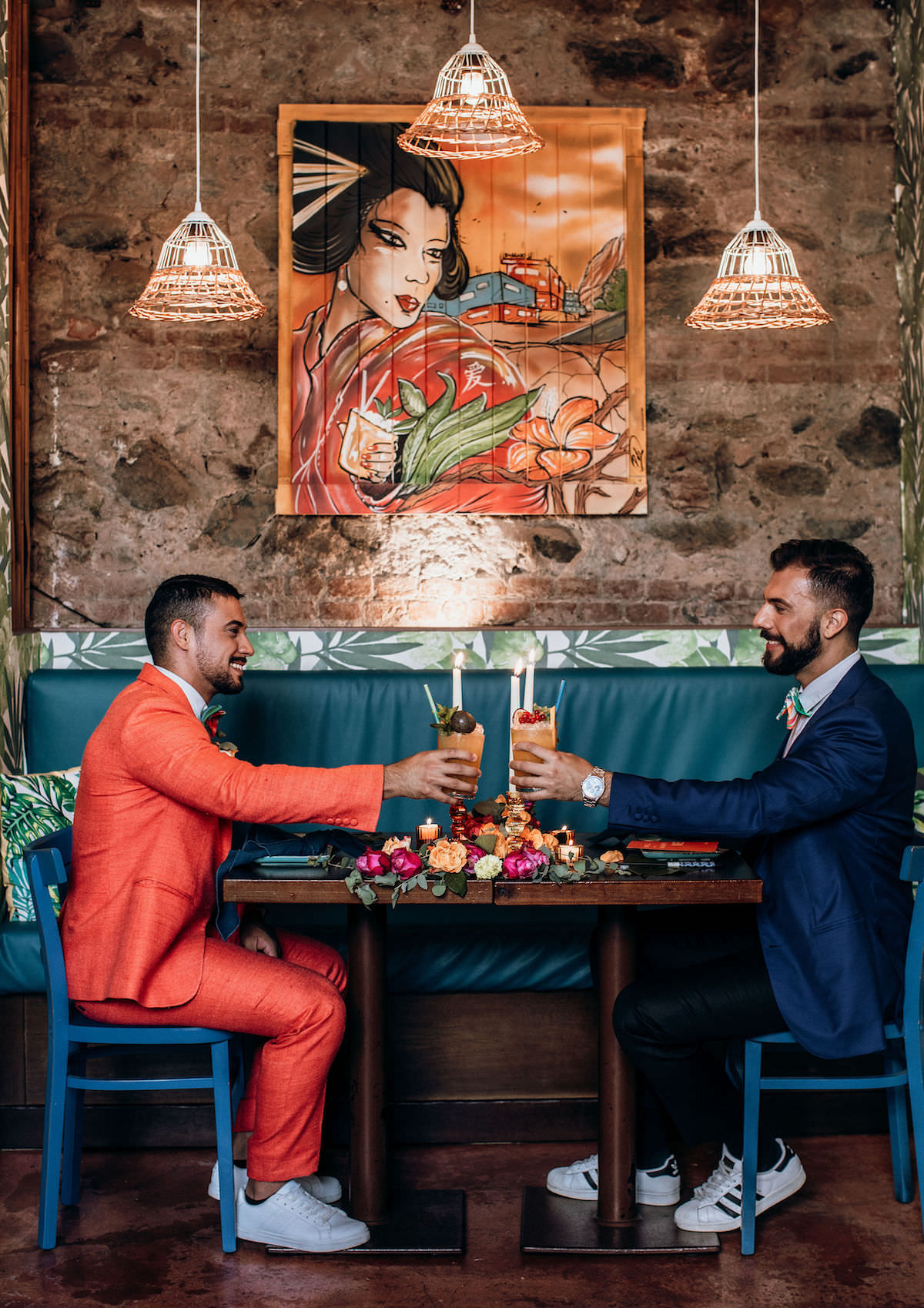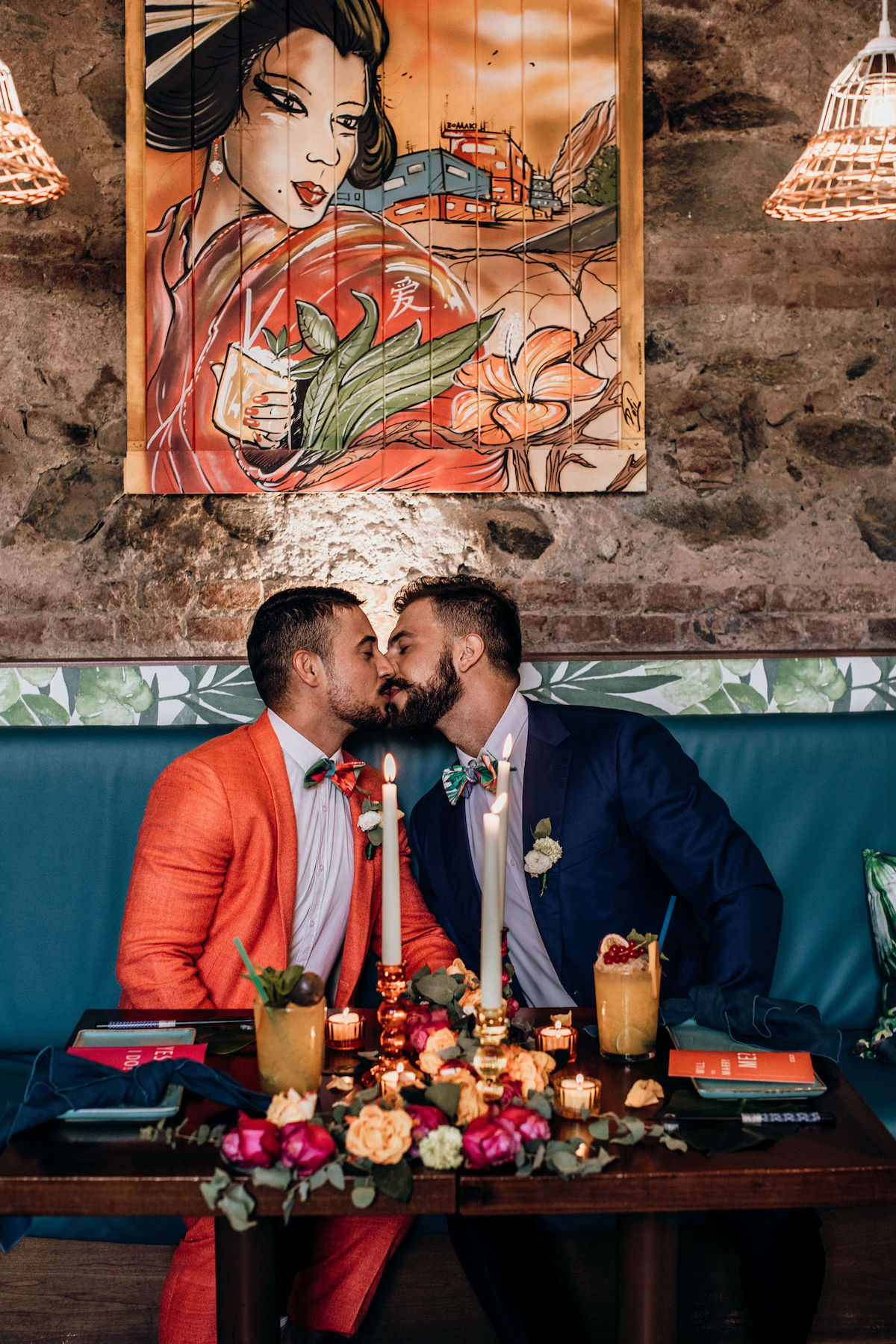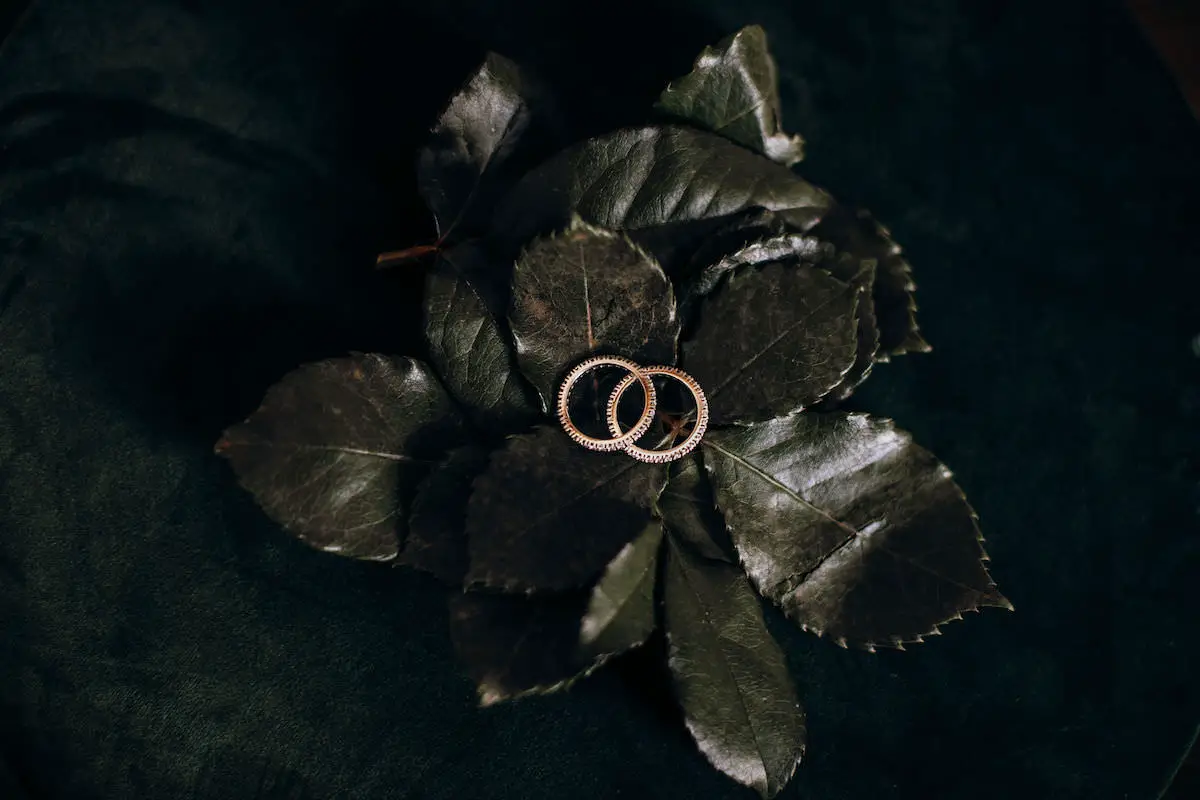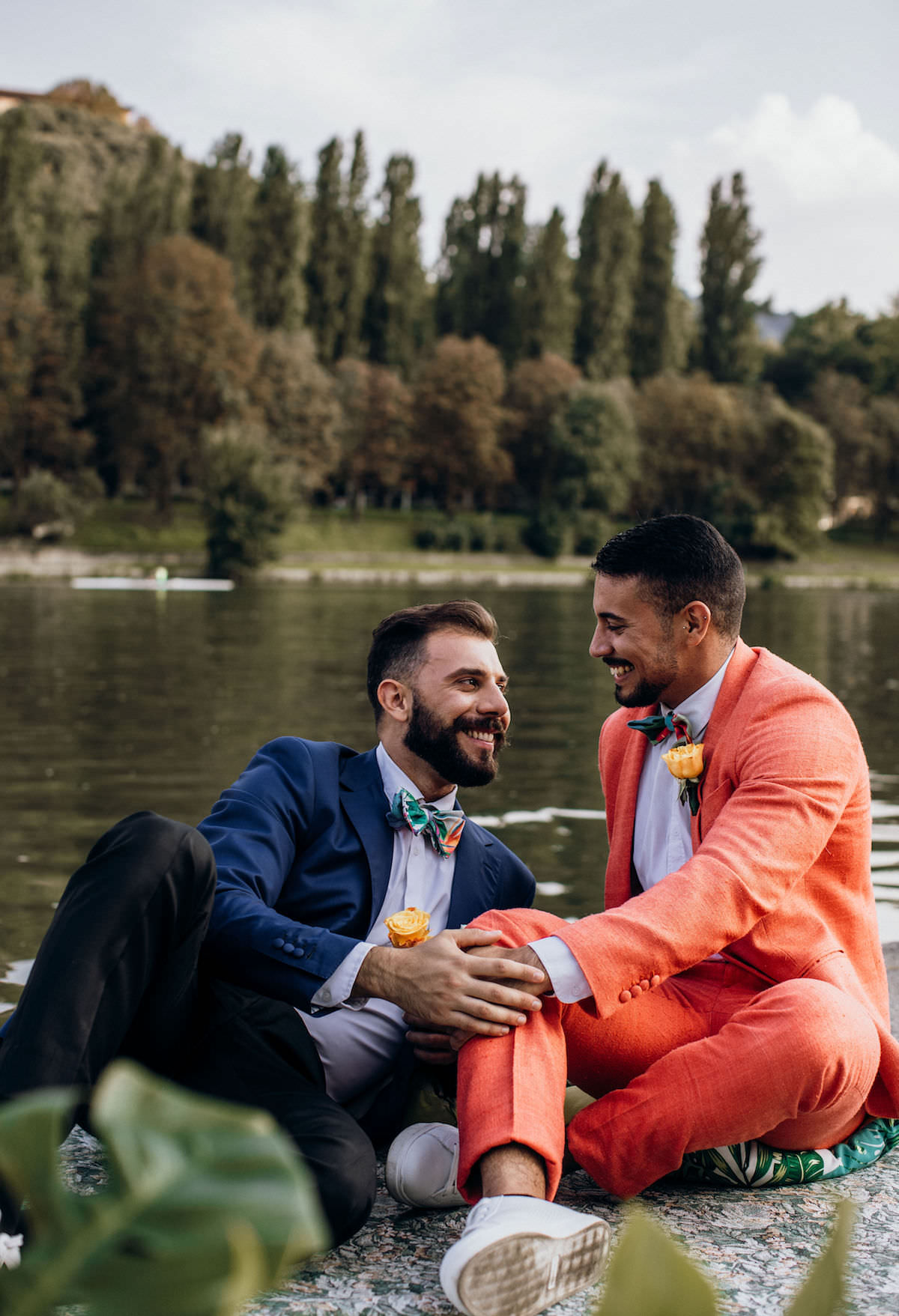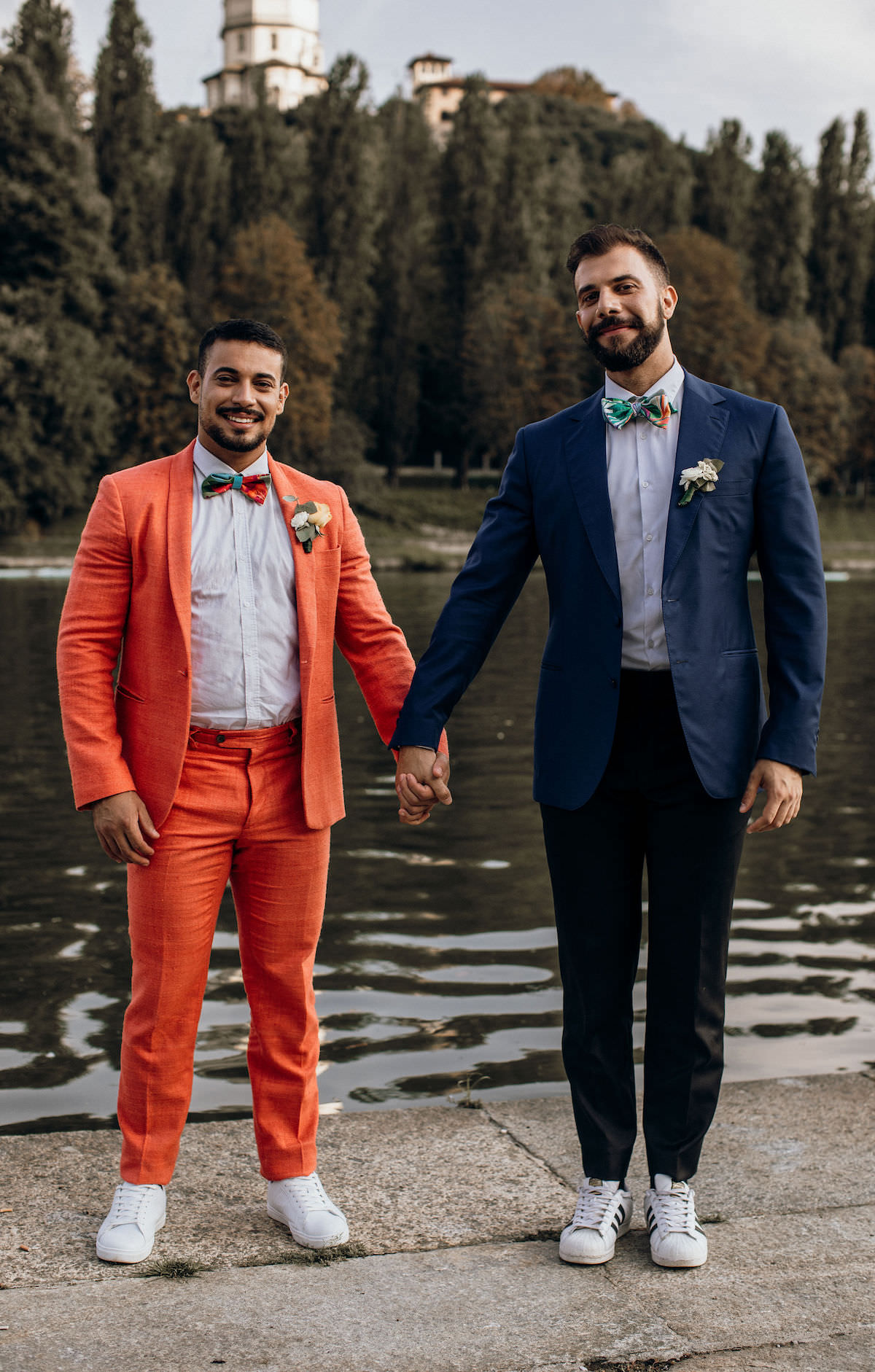 We hope you enjoy this little reminder that "love is love" and that no matter the obstacles your relationship has gone through and my undergo in the future, having a proposal that reflect who you are as a couple is defiantly the right move.
Featured Vendors
Wedding Pros Who Made It Happened