An Insider's Scoop: Recommendations for a Successful Holiday Proposal
By Michelle Demaree
Holidays are a wonderful time to propose. What better time to seal the deal than when family is celebrating together? Planning the proposal and getting the right engagement ring may seem daunting, but you can buy her the Rodeo Drive ring at a fraction of the retail price if you are in-the-know. Read on to learn more about my Recommendations for a Successful Holiday Proposal.
Your Mission, Should You Choose To Accept It
From the time they are girls, women dream about their wedding. It's a story she will share with her family and friends for years to come.
To plan a successful holiday proposal, you'll have to be in the right state of mind to pull off a coup d'etat.
Think like Agent 007. The element of surprise is your ally and you may find yourself sleuthing like a gumshoe detective. Perhaps a theme song will help? Here we go:
Tip #1: Keep it a Secret.
First of all, clear the history on your computer's browser. Like a child before Christmas morning, your wife-to-be may be sniffing around for 'clues' to the upcoming proposal.
Be careful about what you say on social media. For example, liking the page of a jewelry website would be a huge tip-off.
Speak privately to her female friends about what style she might like, since they're likely privy to her taste in jewelry, which leads to my second tip...
Tip#2: Get the Ring Right.
Is she a less is more, or more is more type of gal? She may simply prefer a solitaire diamond with an elegant gold band or alternatively, will absolutely love a sparkling rock with a halo around the ring. These styles are very different, so do your homework.
And remember, size matters. Since it is an emblem of your love for her, many ladies have certain expectations when it comes to ring size. While every bride is different, you'll want to do your best not to fall short of expectations and instead, exceed them!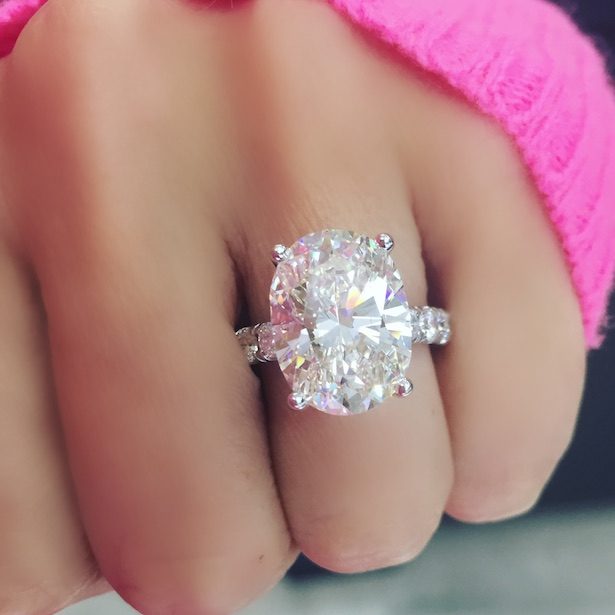 Tip #3:

Keep the Family Involved:

Book a family trip or luxurious snow cabin in the woods. Does she love skiing at Lake Tahoe? When she gets to the bottom of the ski slope breathless, have the family assembled for the proposal.

Enlist the help of family members, having them hide with a camera while you execute the classic move of hiding the engagement ring in mistletoe. After you kiss, the look on her face when she spots the ring will be the perfect photo op!

Holiday proposals are fun, but remember the ring is a serious investment. That is why many people seek out a ring concierge. I've seen thousands of proposals during my ten years at Harry Winston, Tiffanys and Van Cleef & Arpels and I know what works. To learn more about how you can gain access to my deep network of Rodeo Drive rings at non-retail prices, connect with me here.
Happy Holidays! Ladies, have your manicures ready for the close-up!
About the author: Over the last decade, Michelle has sold millions in jewelry for best-in-class brands on Rodeo Drive such as Harry Winston, Tiffany & Co., and Van Cleef & Arpels. Most recently, she served as a Brand Ambassador at Harry Winston where she specialized in assisting celebrities and high-net-worth individuals with their jewelry investments. She now runs a luxury boutique agency "Miss Diamond Ring" which is a personal engagement ring concierge service helping high net worth individuals secure the perfect, unique ring at an exceptional value. Follow her journey on IG @missdiamondring or Facebook