Tom Sebastien Wedding Dresses 2019
"Lisbon" Bridal Collection
Today we are bringing you an amazing fashion eye-candy that would leave you swooning until next year. It is the Tom Sebastien 2019 "Lisbon" Bridal Collection, and it is out of this world. Featuring that sexy-chic and airy, romantic style, this array of breathtaking wedding dresses could be described as glamazon meets modern bride with a dash of enchantment and a touch of romance. We are loving it! And we invite you to take a look at this gorgeous bridal collection and find the wedding dress that has your name written all over it in the FULL GALLERY.
"The TOM SEBASTIEN collection combines airiness, romance, and elegance, creating a unique brand. Our dresses look and feel incredible. They call attention to femininity by offering timeless quality paired with a modern style. The designers' duo put a lot of emphasis on naturalness, and original combinations of designs, bringing a breath of fresh air into what they have created so far.
Tom Sebastien magically fits into all dreams and fantasies of future brides who can choose truly special dresses of incredible lightness with contemporary details that are breathtaking.
The Natural campaign shot in picturesque Lisbon is full of elegance, sophisticated taste and unusual combinations of fabrics. Against the background of charming streets and Portuguese azulejos, the collection will take any bride to a fairy-tale world of dreams. With applications on the skirt flowing like water, and with lace hidden under multiple layers of airy fabrics, this collection will definitely charm the brides. The small and secret details are what makes the dresses extraordinary.
TOM SEBASTIEN fulfills the dreams of even the most demanding brides. For the magic to work, fabric choices had to be carefully thought-out, while craftsmanship and handiwork were combined with utmost delicacy and care."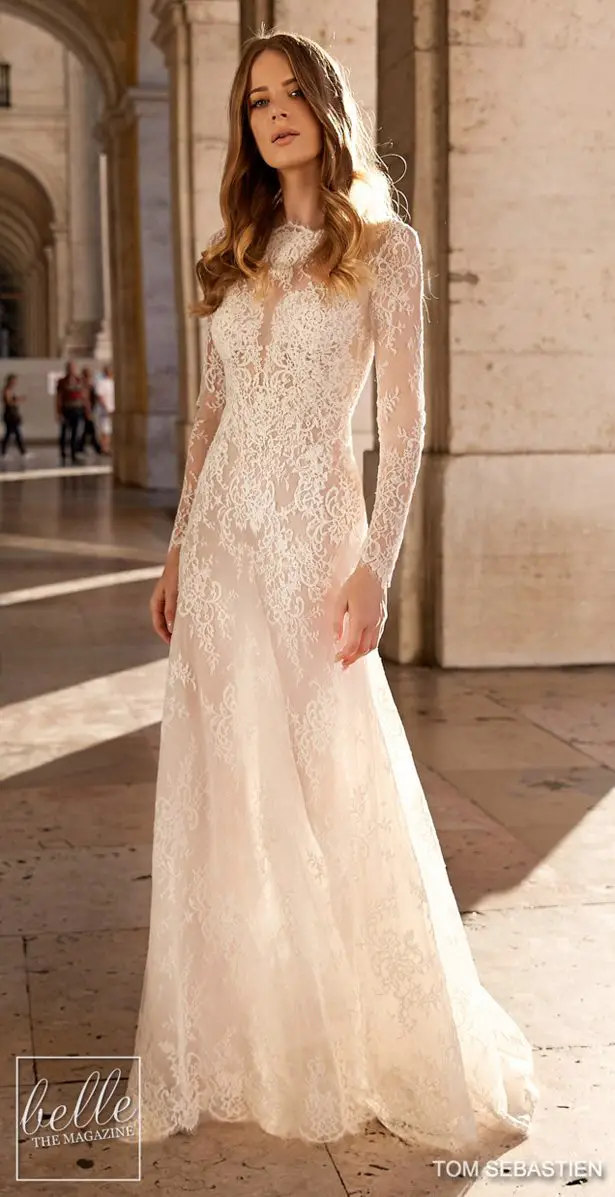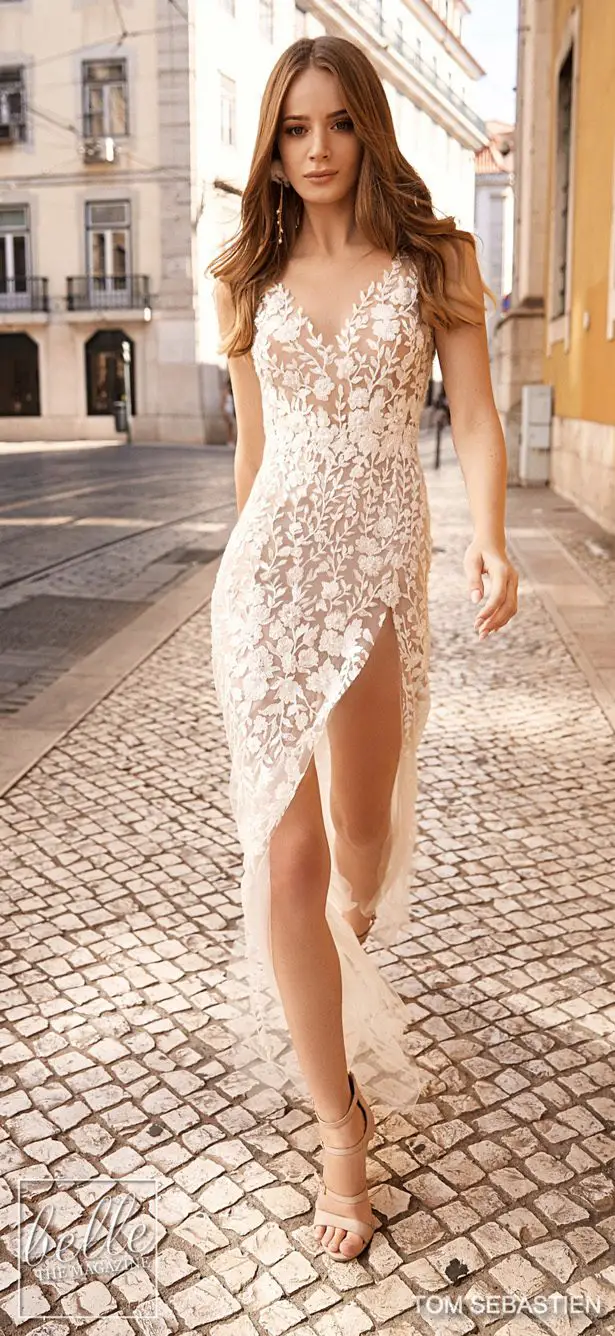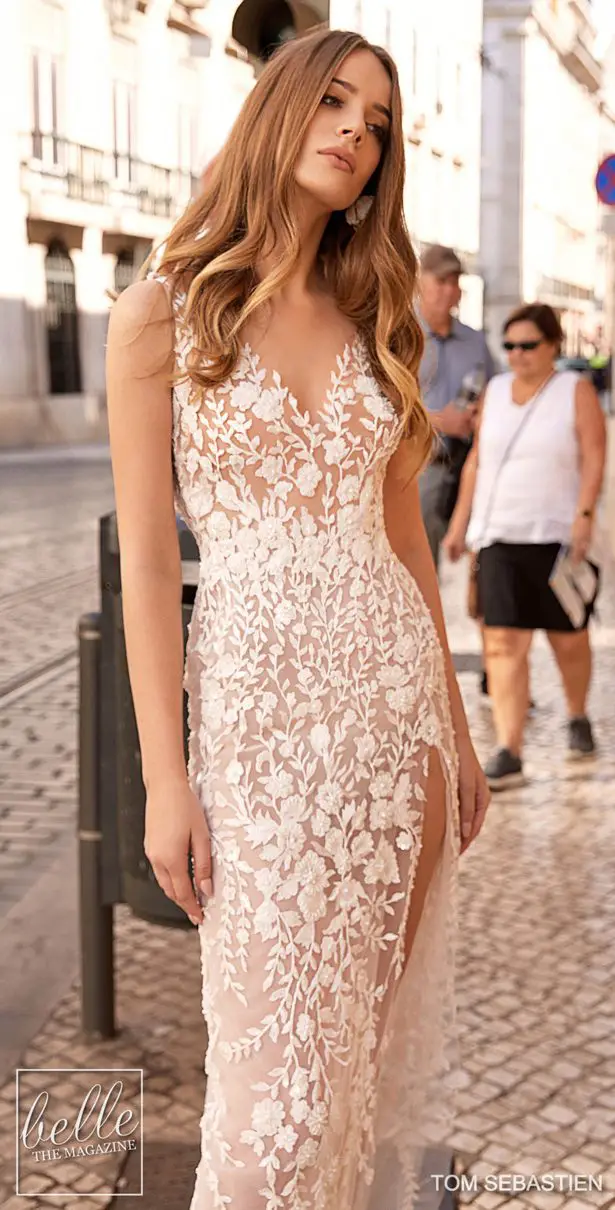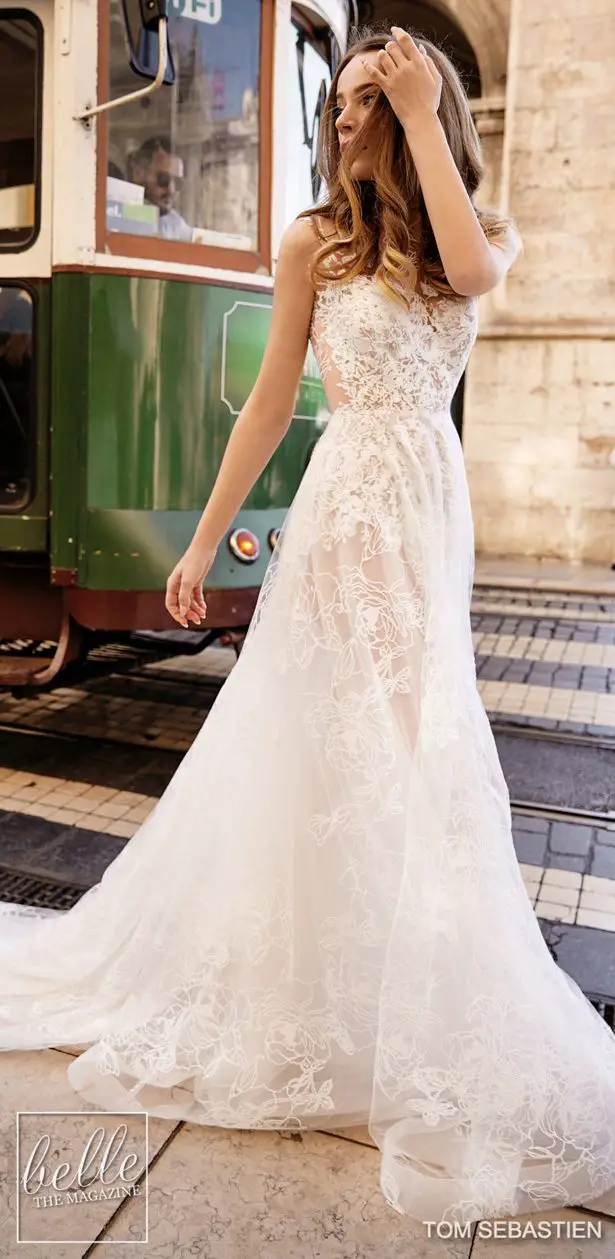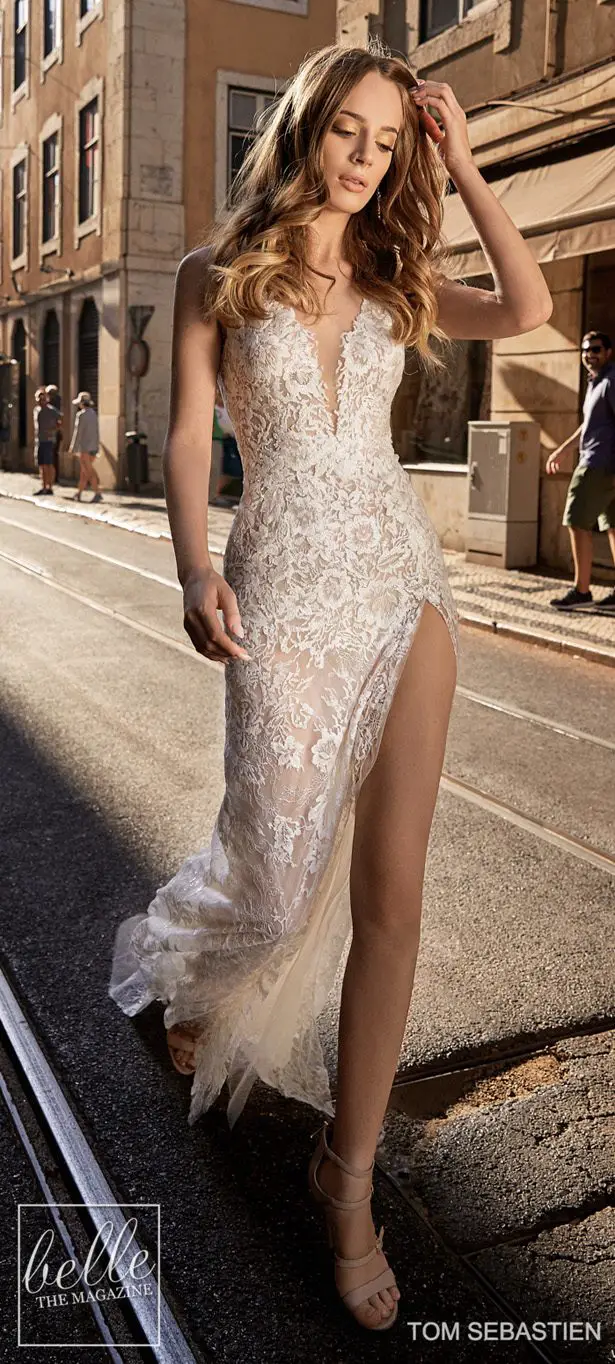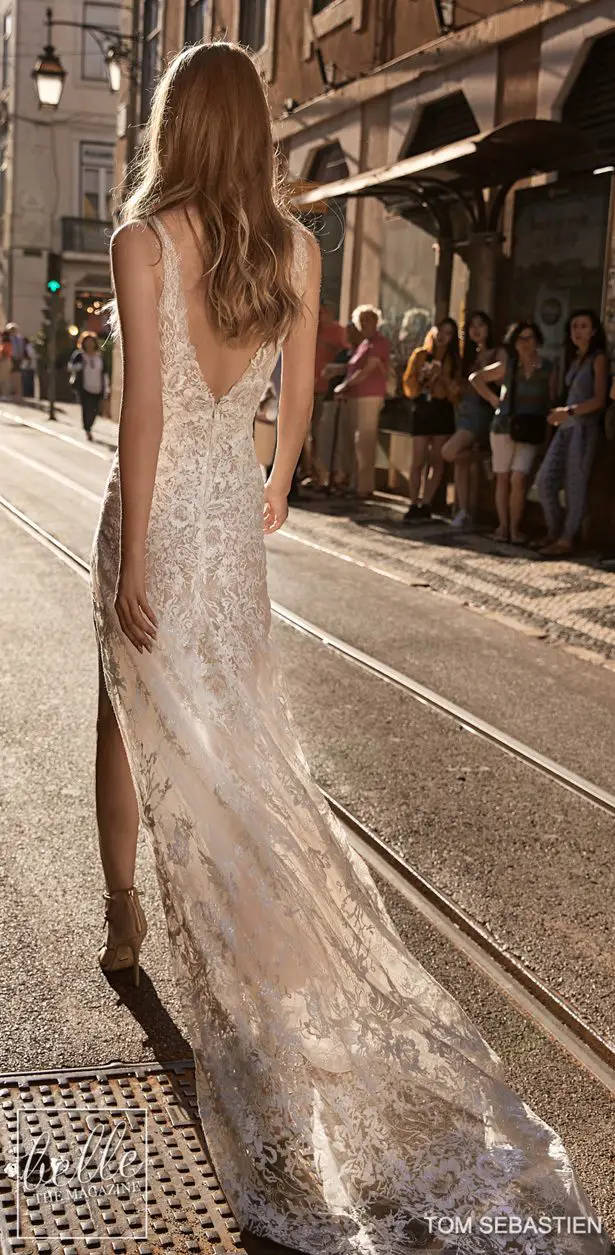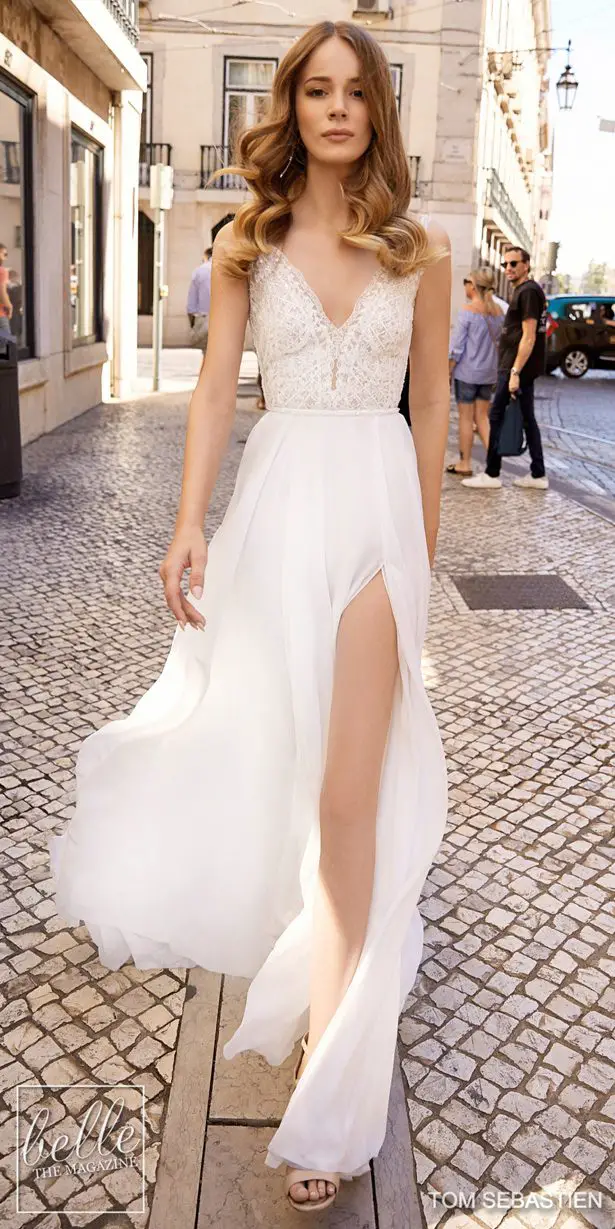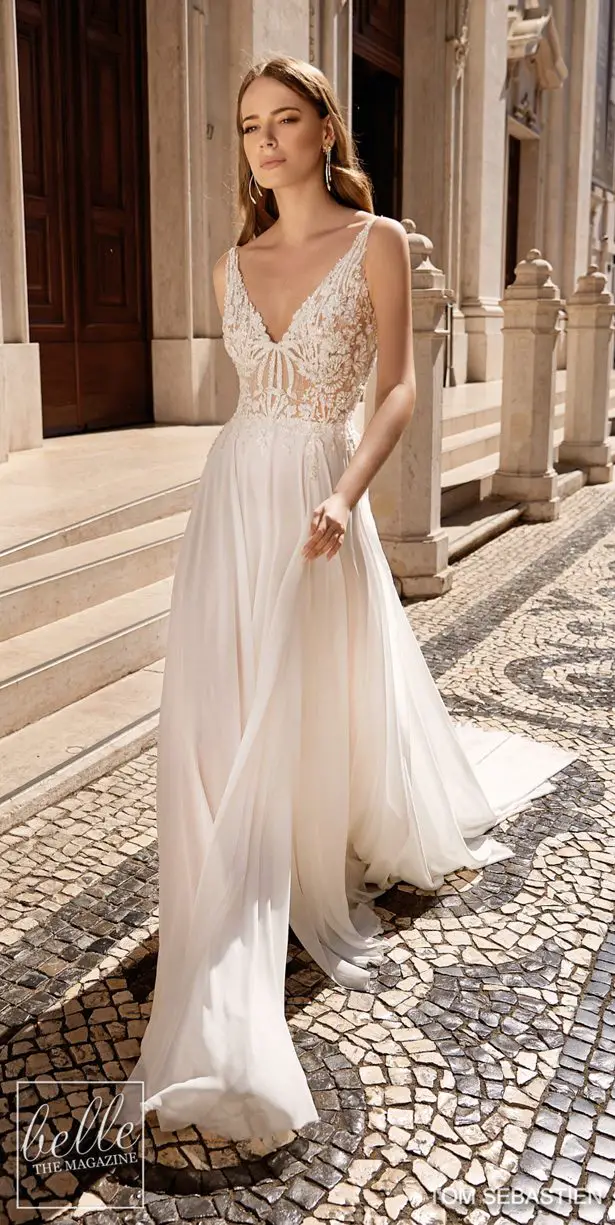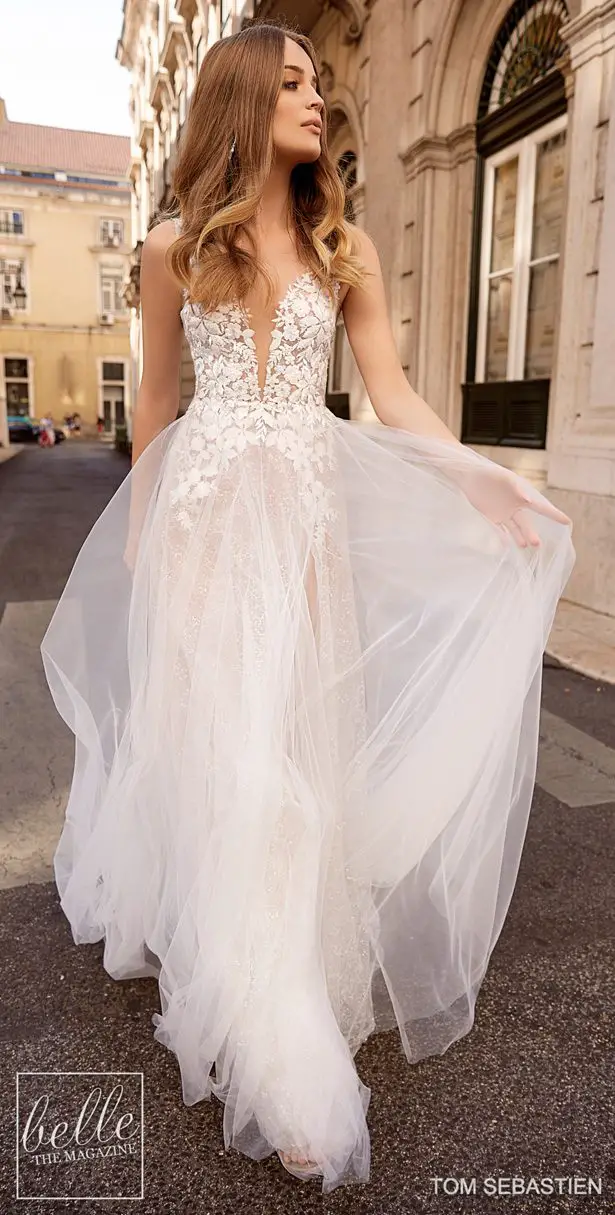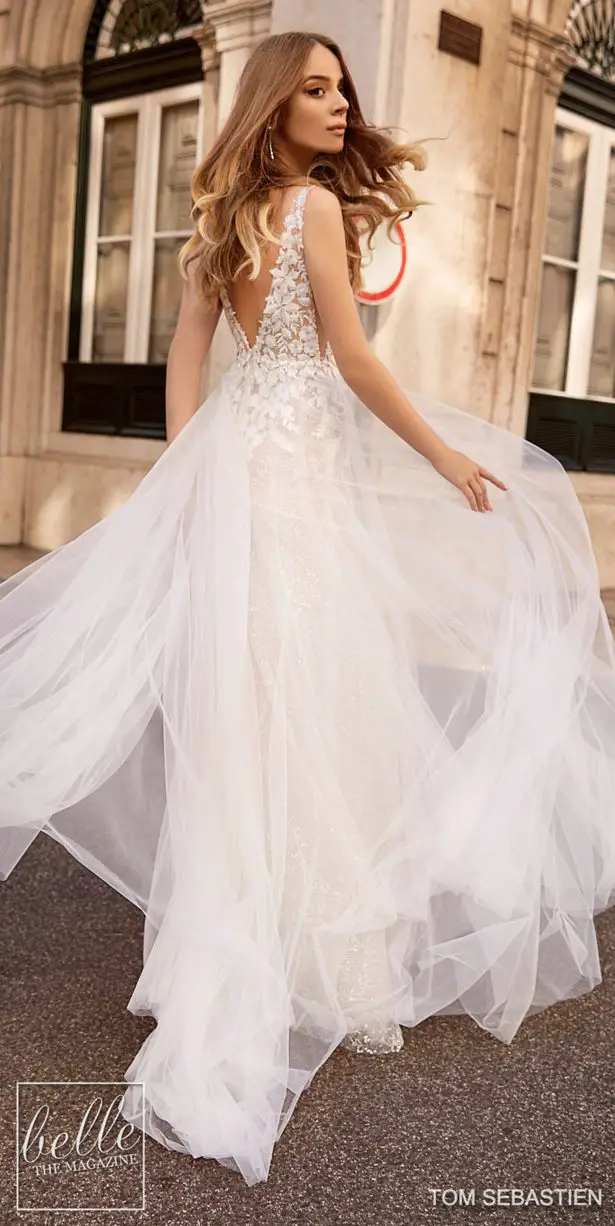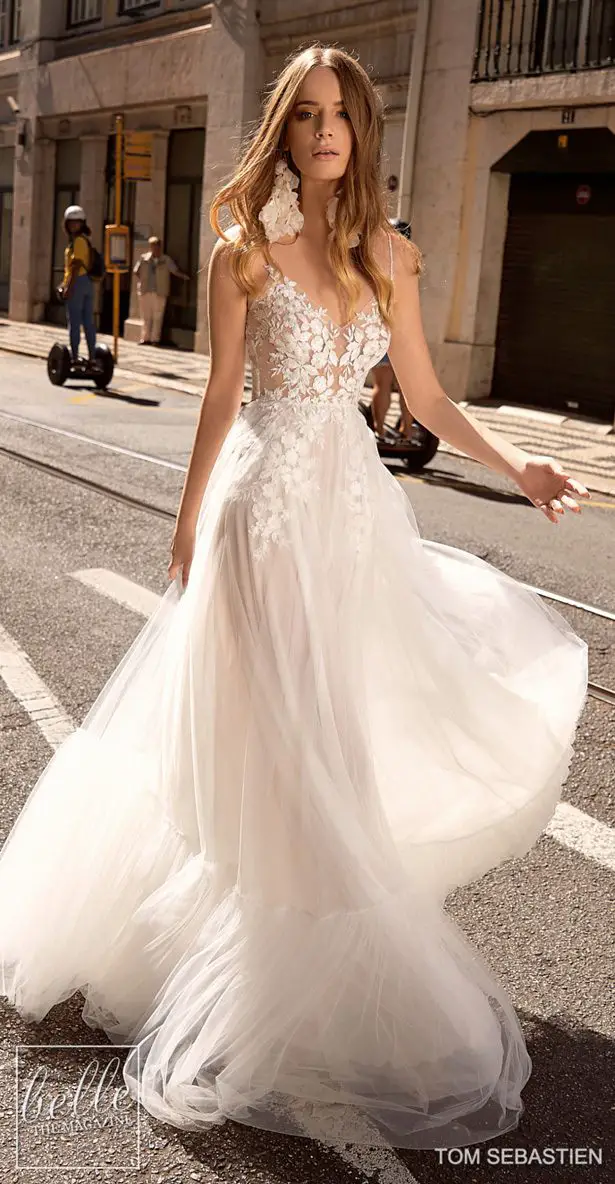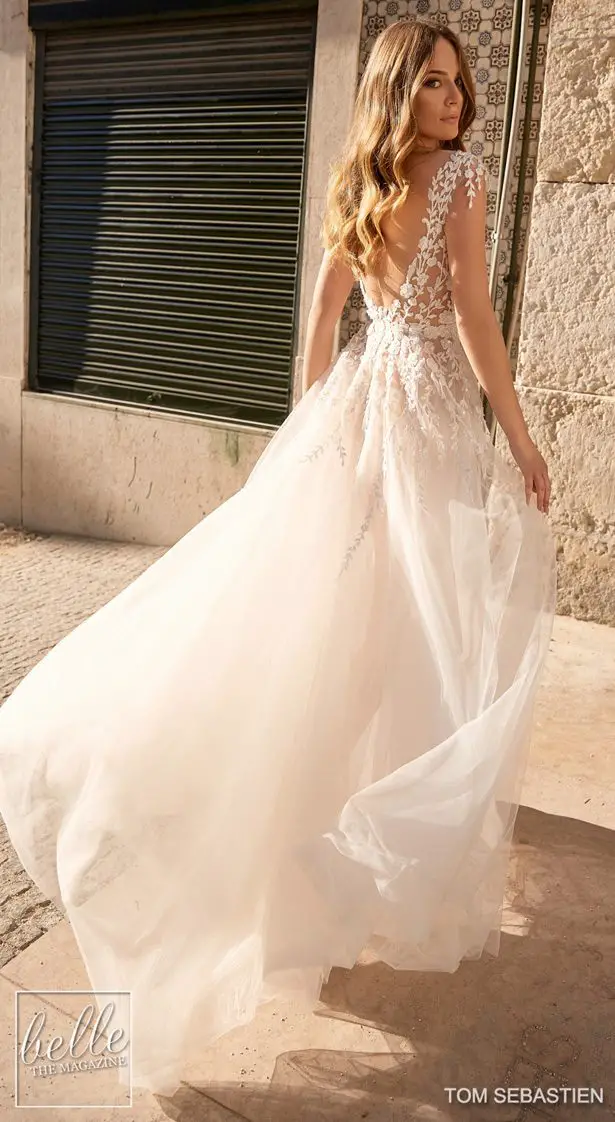 Please contact 
Tom Sebastien
 for pricing information.  
Hey, friend, I want to help you find the wedding dress of your dreams, so I had put together an edit of the best bridal gowns out there. Visit my Wedding Dress Gallery, right here.