Small Details That Change Everything
I get so excited every time I get to introduce you to a new bridal collection that may deliver you your dream wedding dress, and today is no exception! Get ready because I am bringing you the new Madison James Fall 2019 Collection from our friends at Allure Bridals, and it is filled with gorgeous styles and pretty perfect details that transform classic gowns into statement pieces. If you are looking for sophistication and romance all mixed into your wedding day look, then this collection is for you. Keep scrolling, friend!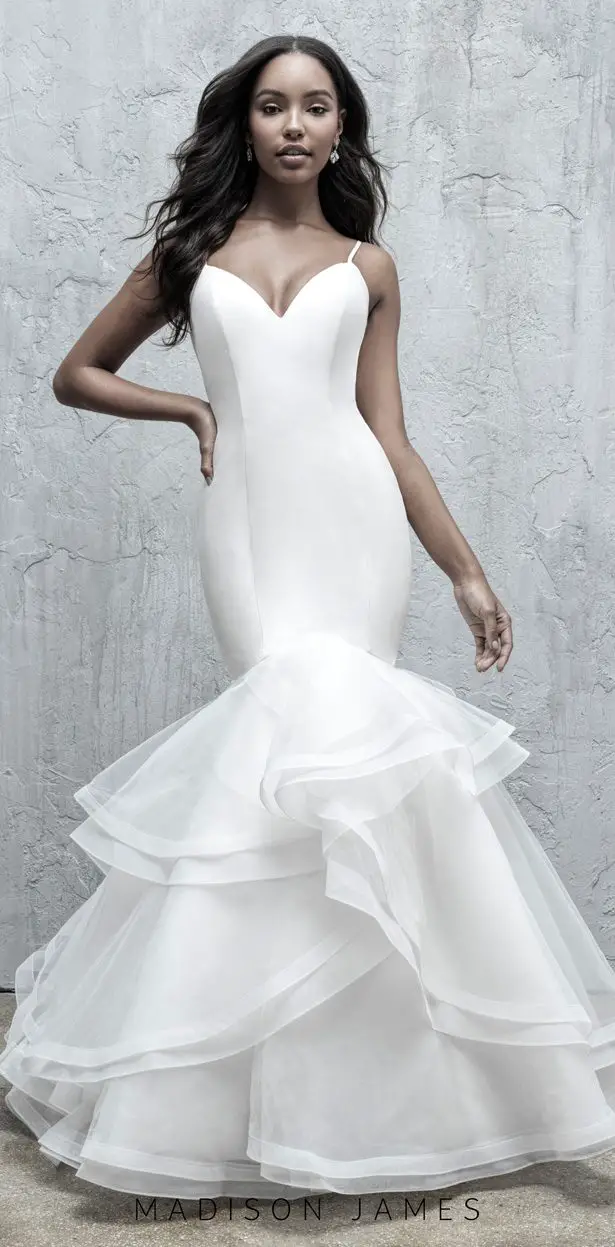 For the romantic bride, Madison James also brings a plethora of lace options that are as beautiful as they are unique. From off the shoulder mermaid numbers like Style MJ557 to soft A-line gowns like Style MJ564, their lace dresses are made to turn heads!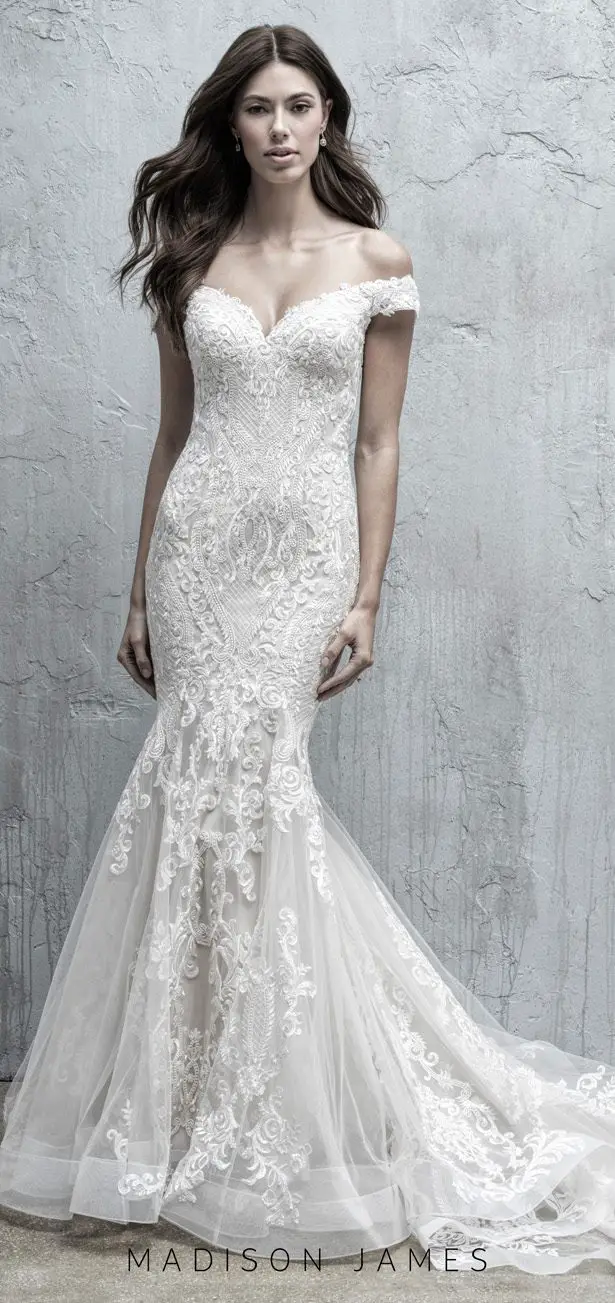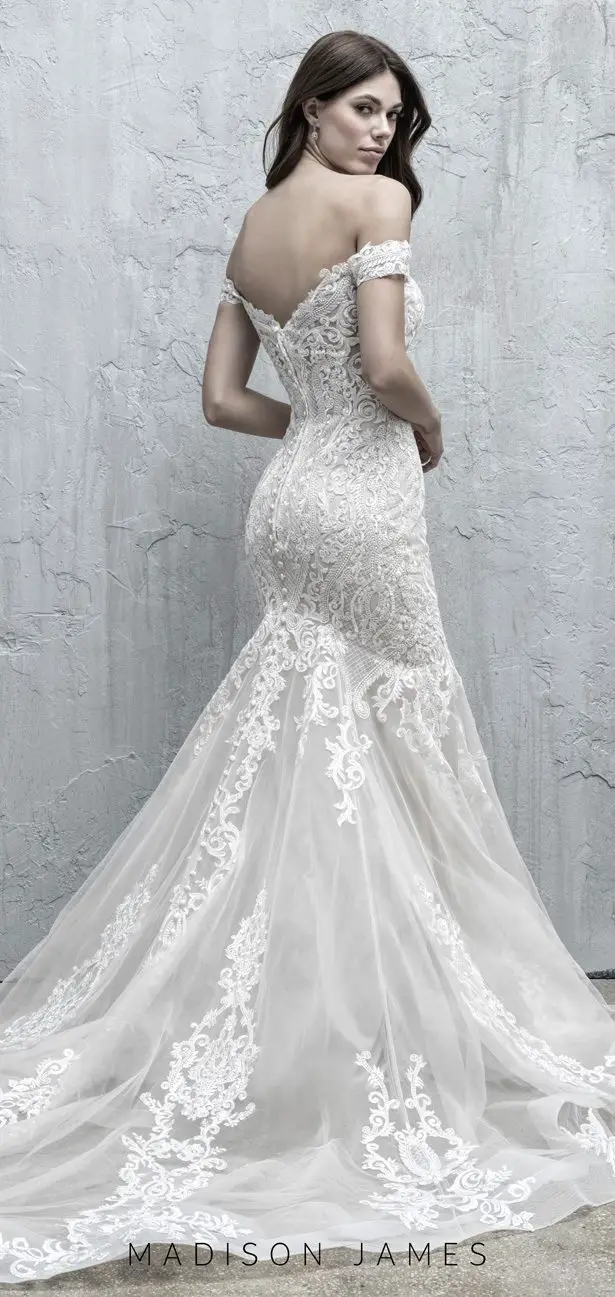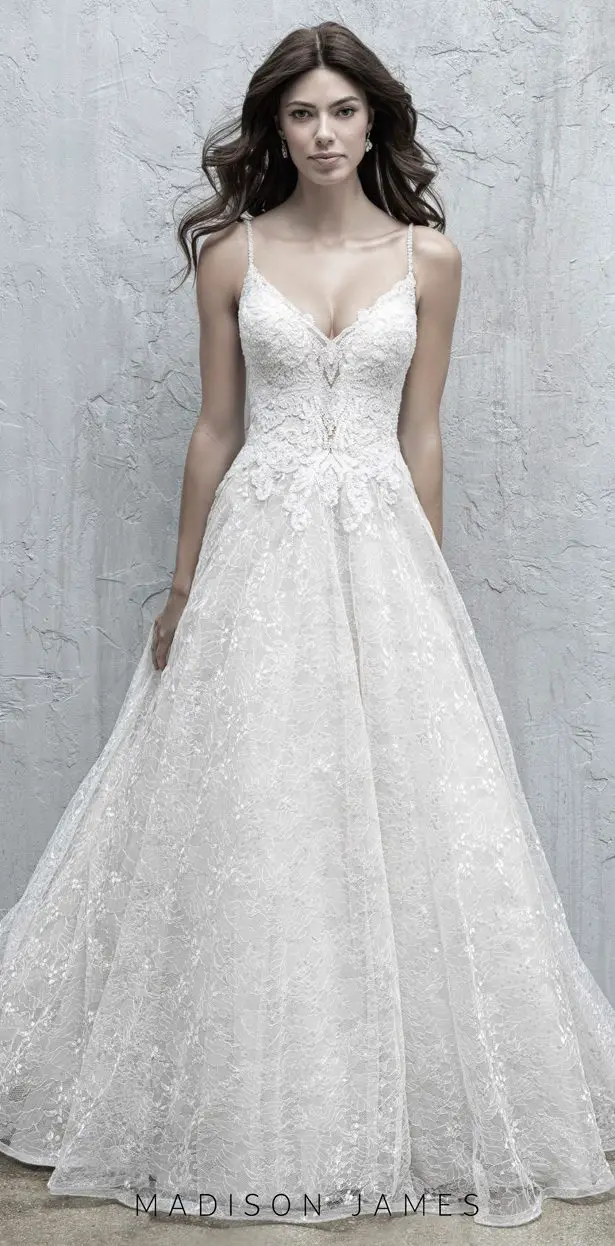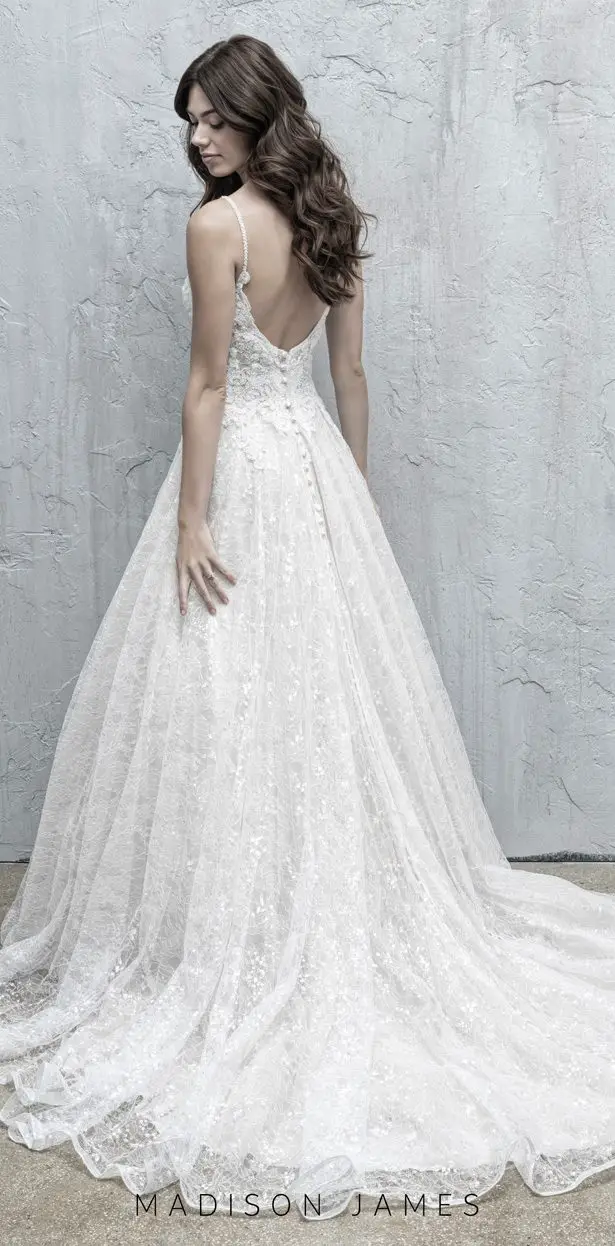 This season's gowns are the perfect blend of timeless elegance and modern chic with crepe and mikado numbers that are simple in essence, but dramatic in the construction. Some pretty examples of this trend are styles MJ558 (above photo), MJ565, MJ572 and MJ575 (images below).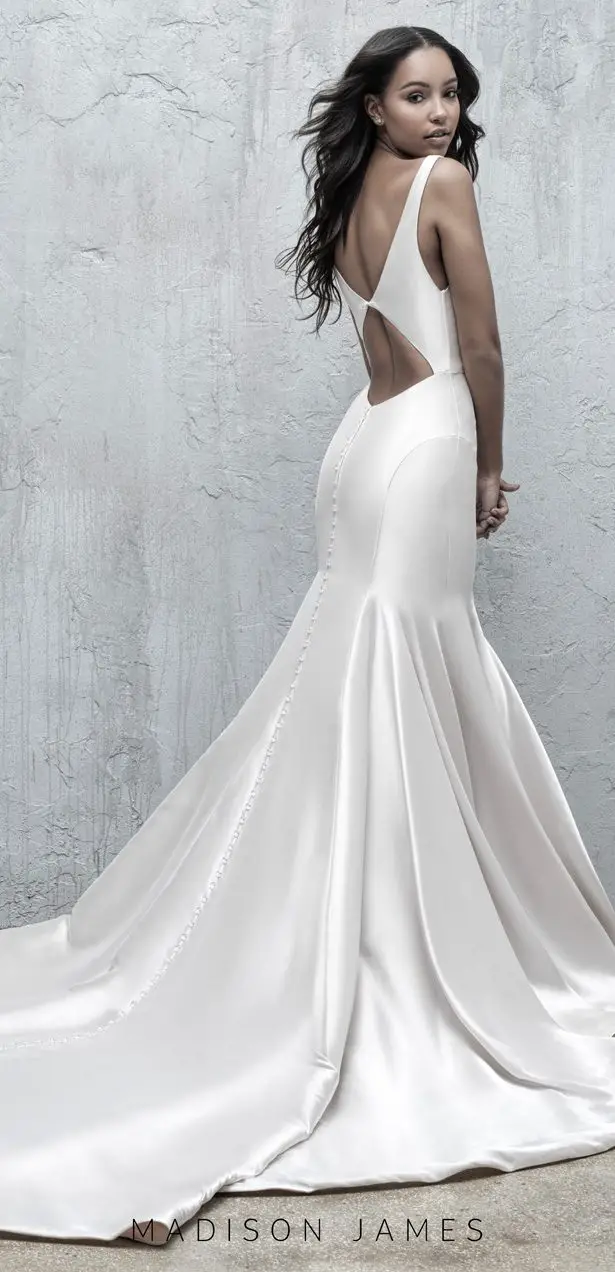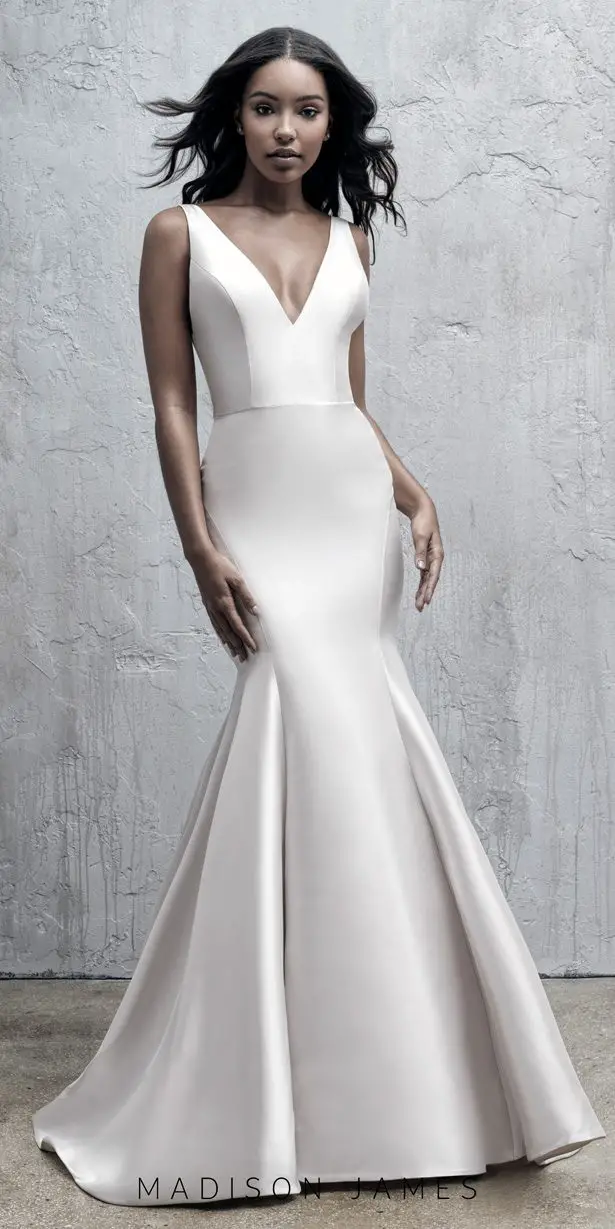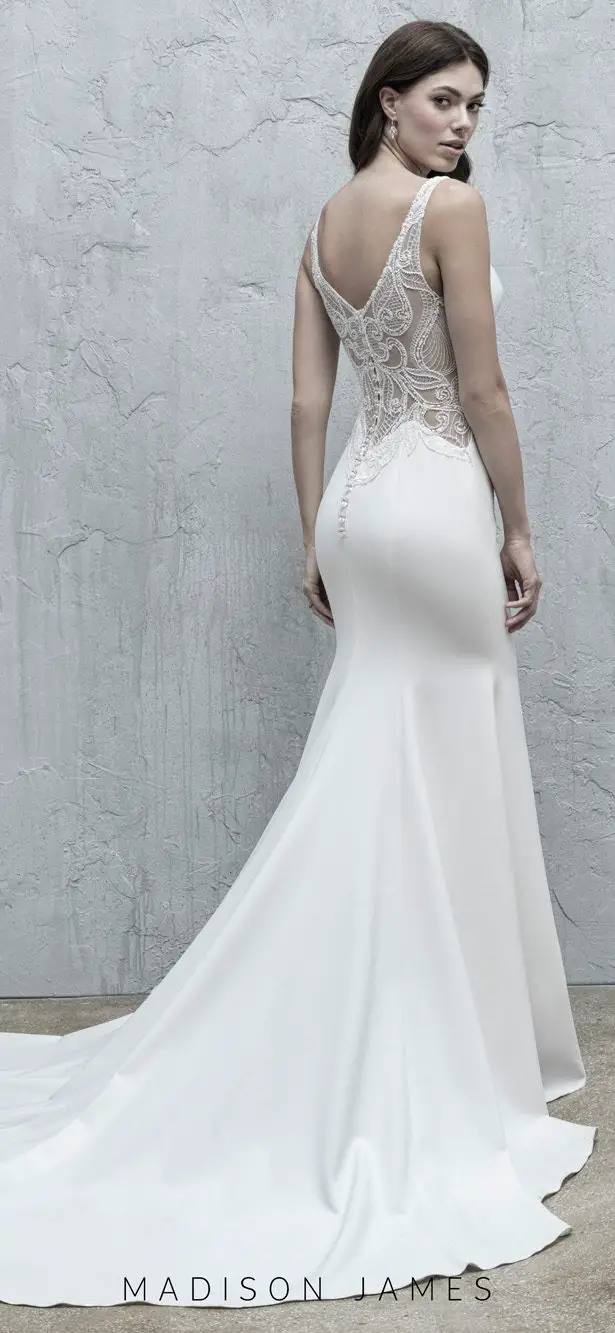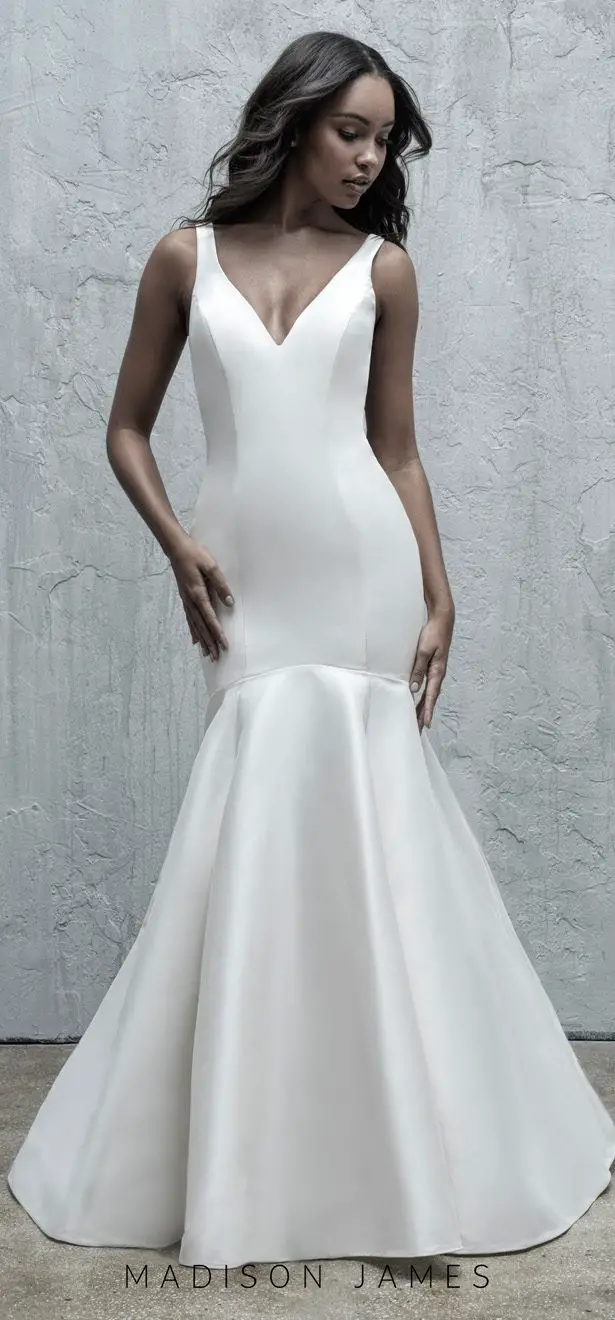 The Madison James collection focuses on the small details that change everything – unique patterns (Style MJ560), standout necklines (Style MJ574) and train detailing (Style MJ550). Remember how I said that they "transform classic gowns into a statement piece", well, I wasn't lying. Just take a look below!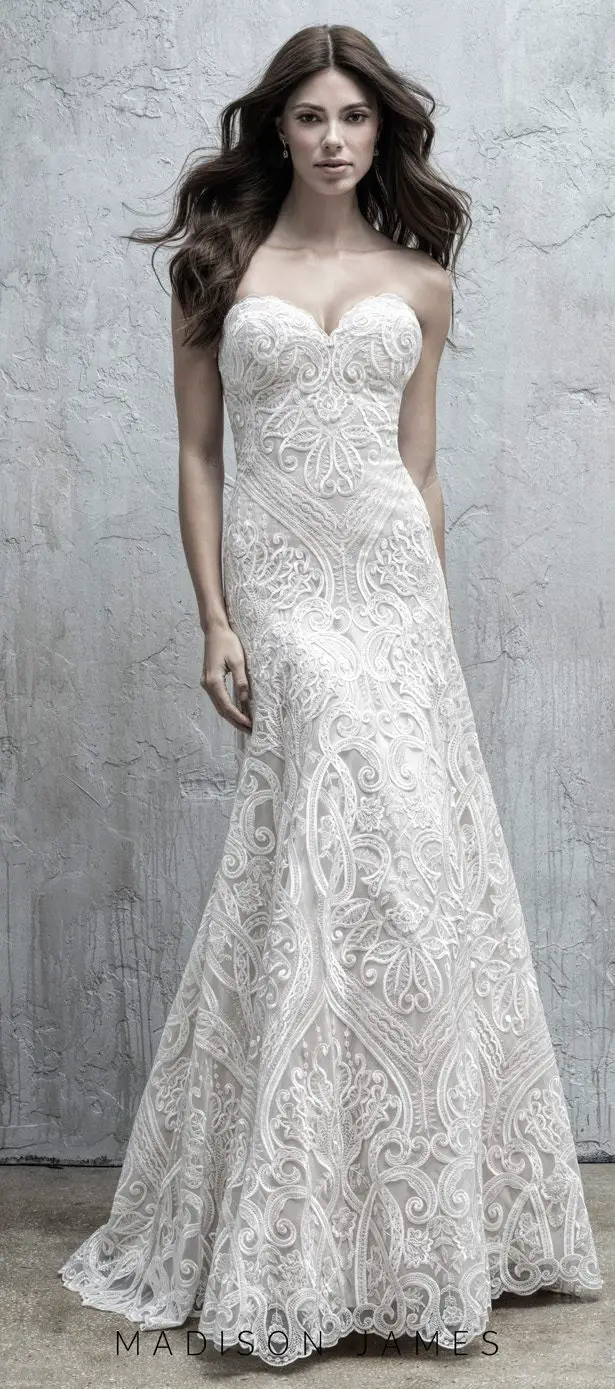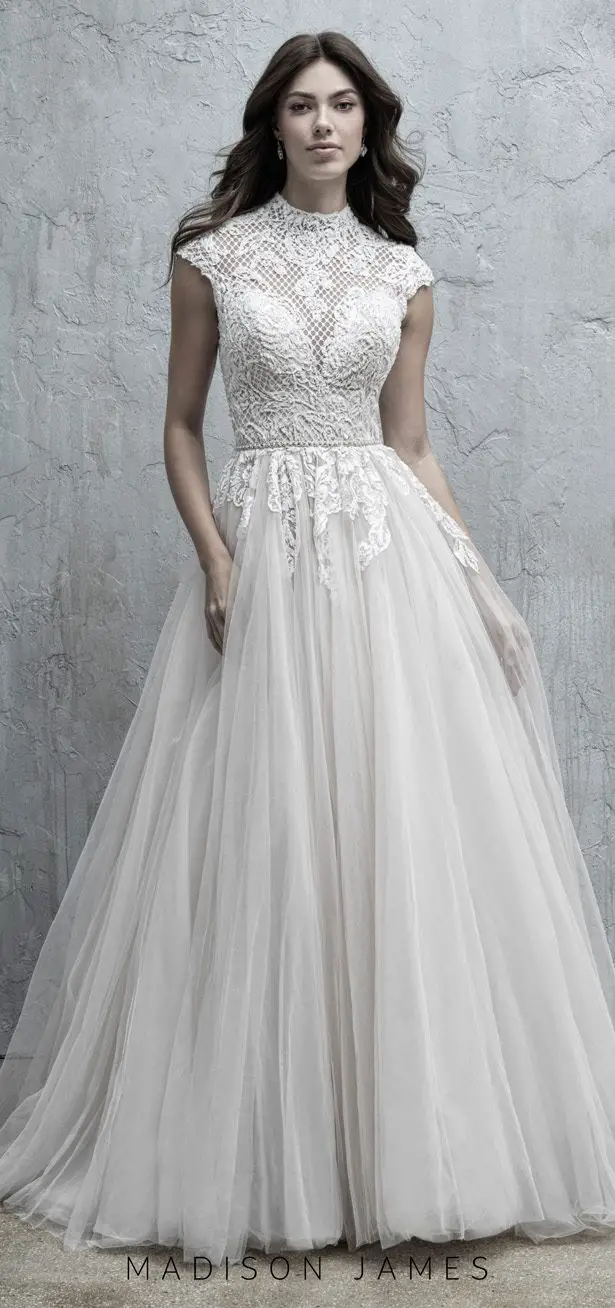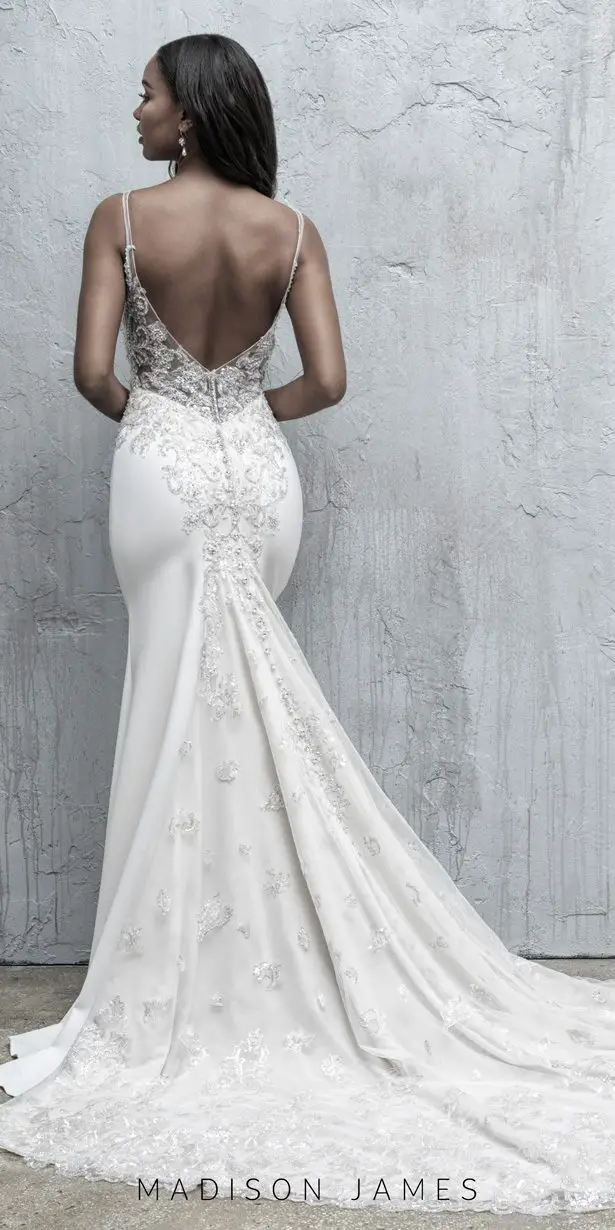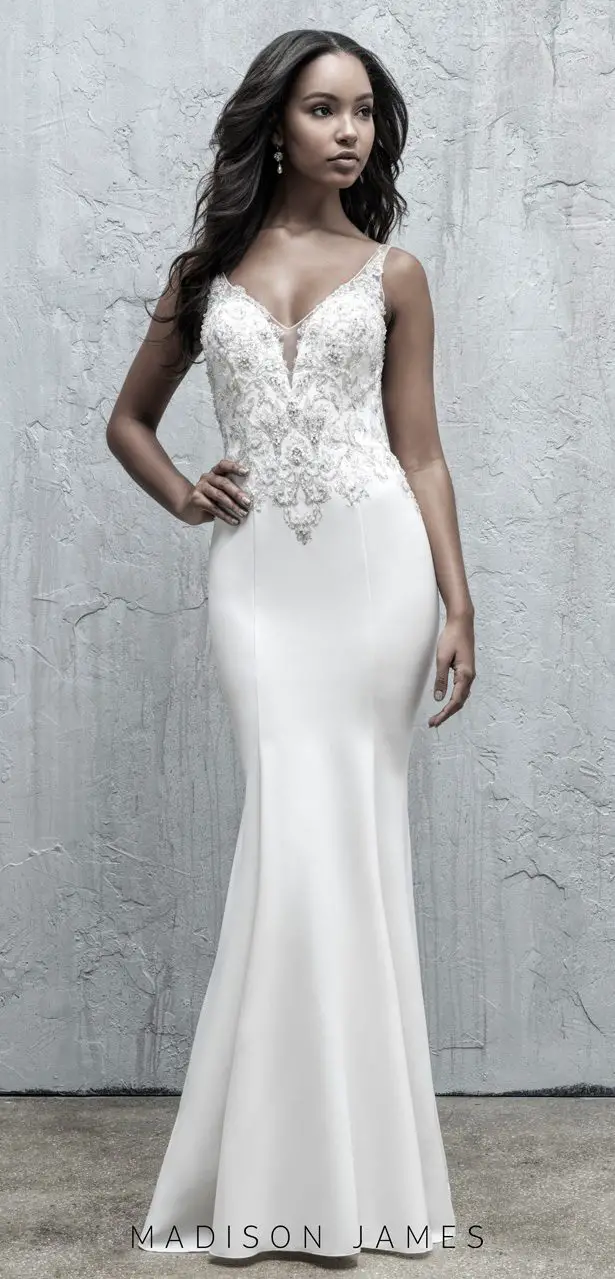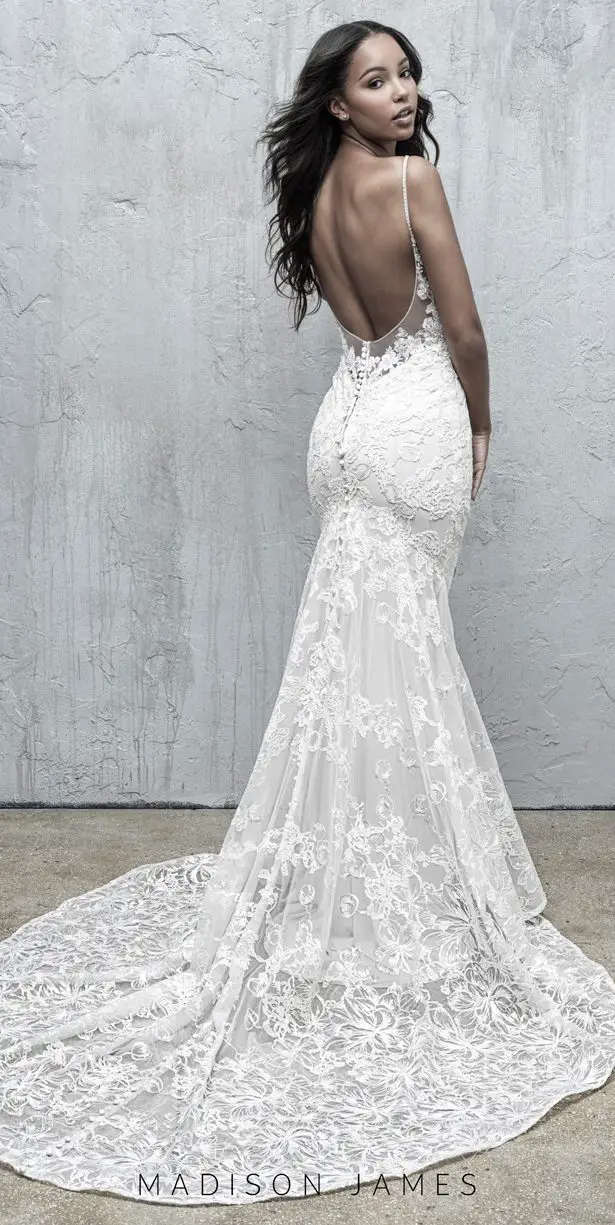 One of my favorite features of the Fall 2019 collection is the oh-so-stunning floral embroidery details that infuse an ethereal and fresh touch into the styles. Take for instance Style MJ552, a long sleeved ballgown with oversized lotus flowers blooming across the bodice and skirt. Can it get more romantic than this?! Another amazing example is Style MJ554, a high neckline sheath wedding dress with a statement back adorned with floral embroidery elements that are nothing short of jaw-dropping.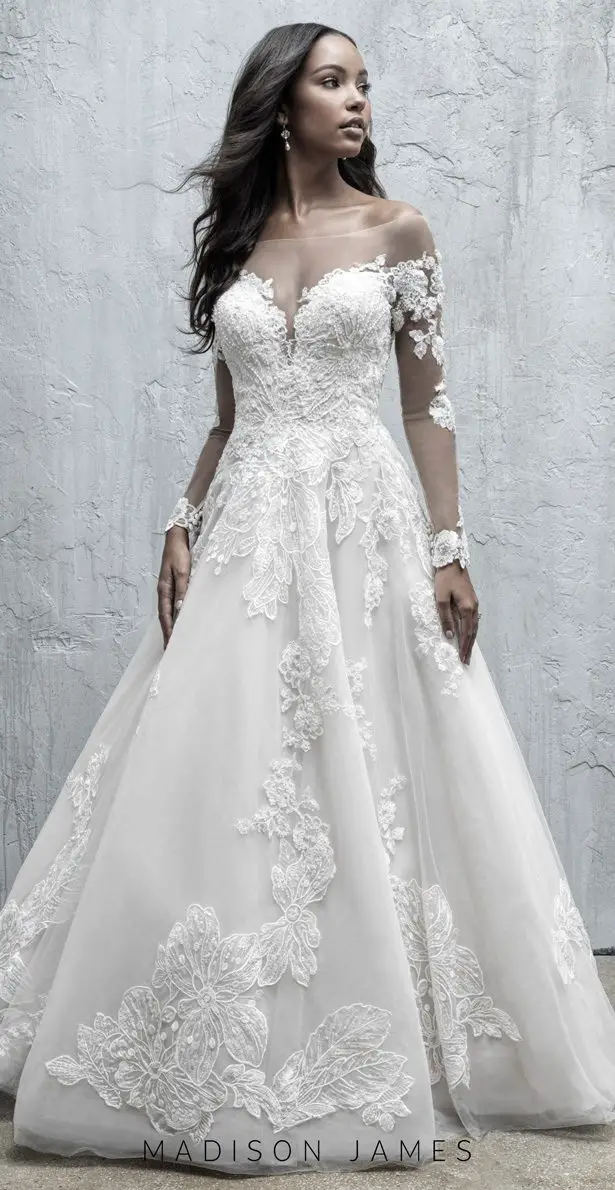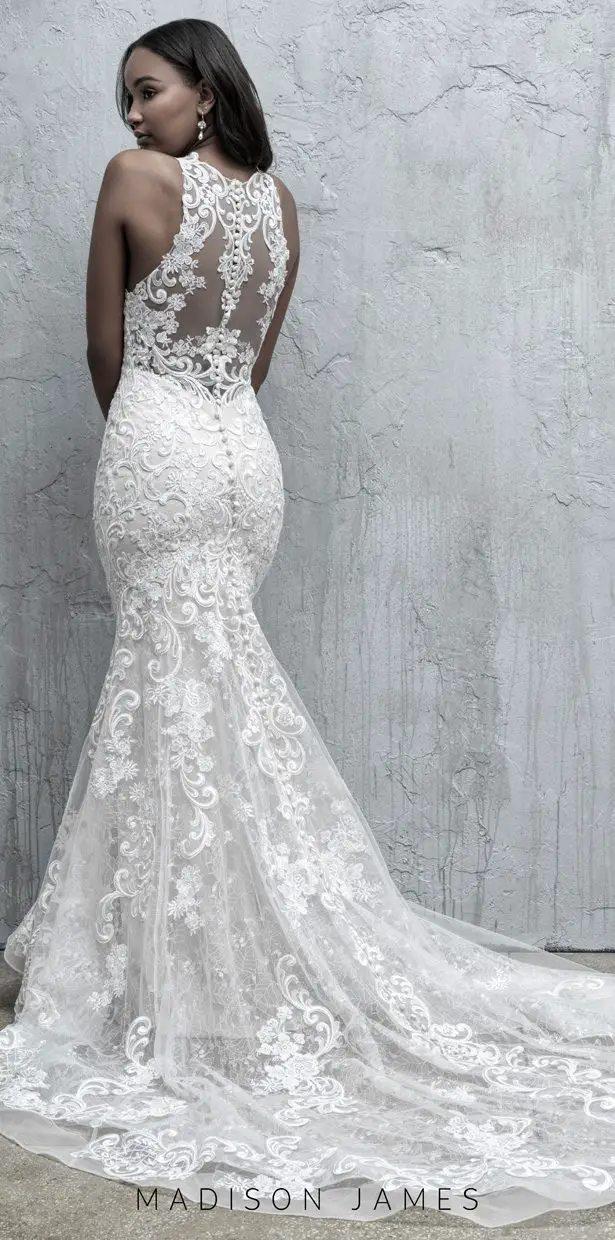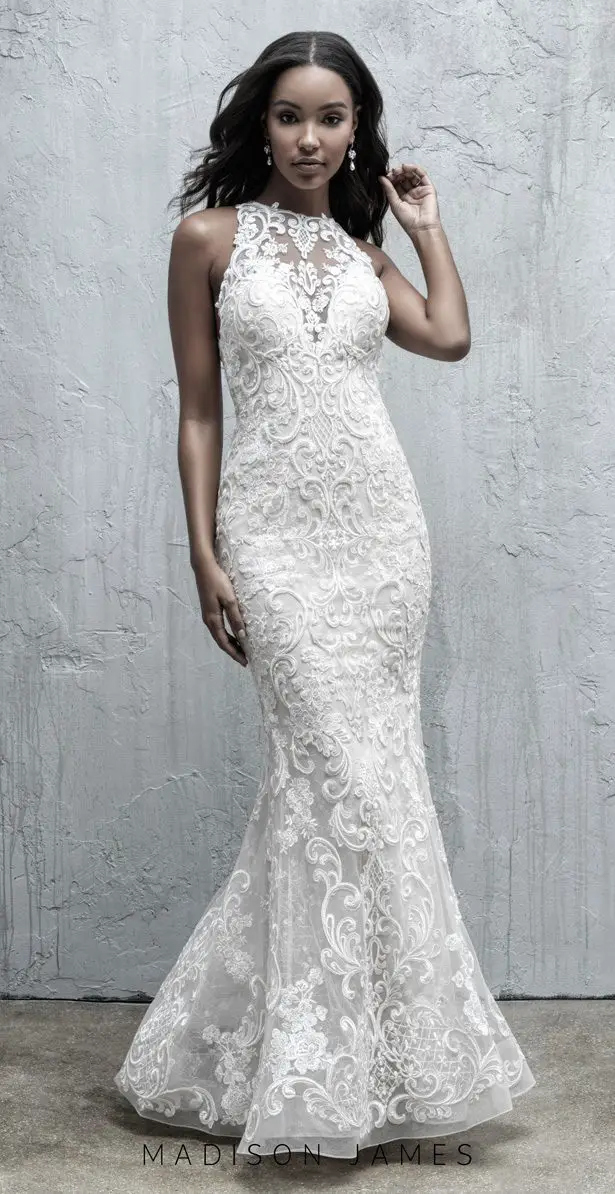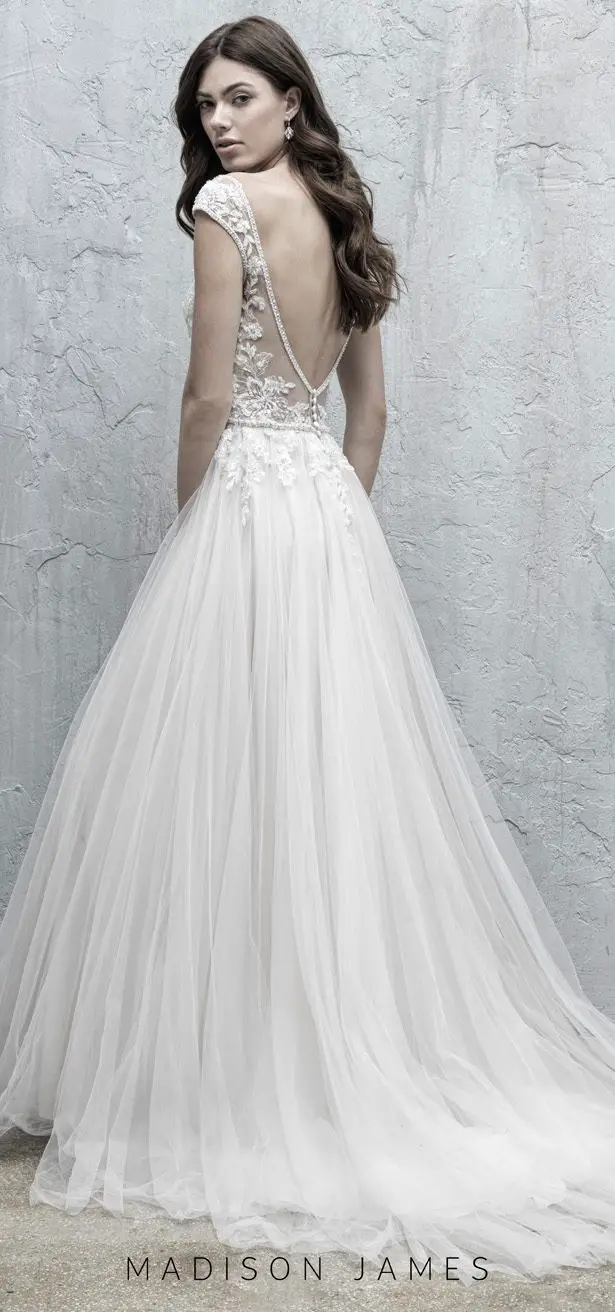 And finally, let's talk about the silhouettes because they are so much more than just ballgowns and slim-fit sheaths. Madison James Fall 2019 is filled with modernized cuts including slim A-line (Style MJ567), modified ball gowns (Style MJ573), and full A-line / ball gown hybrids (Style MJ566) to accommodate every bride's taste.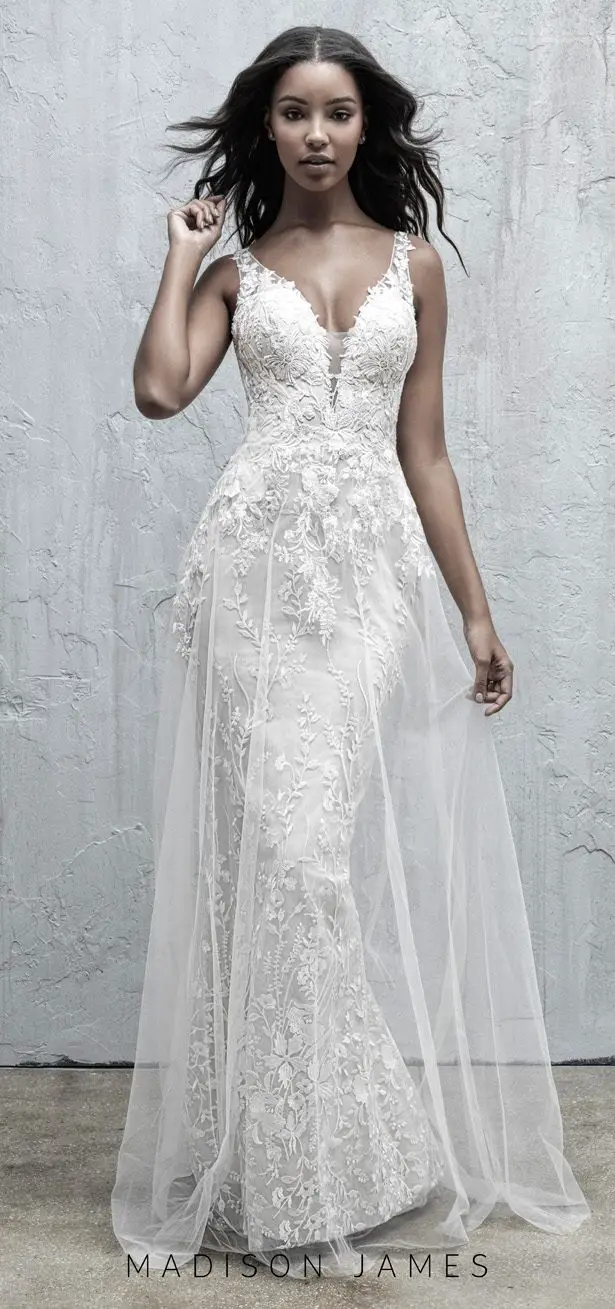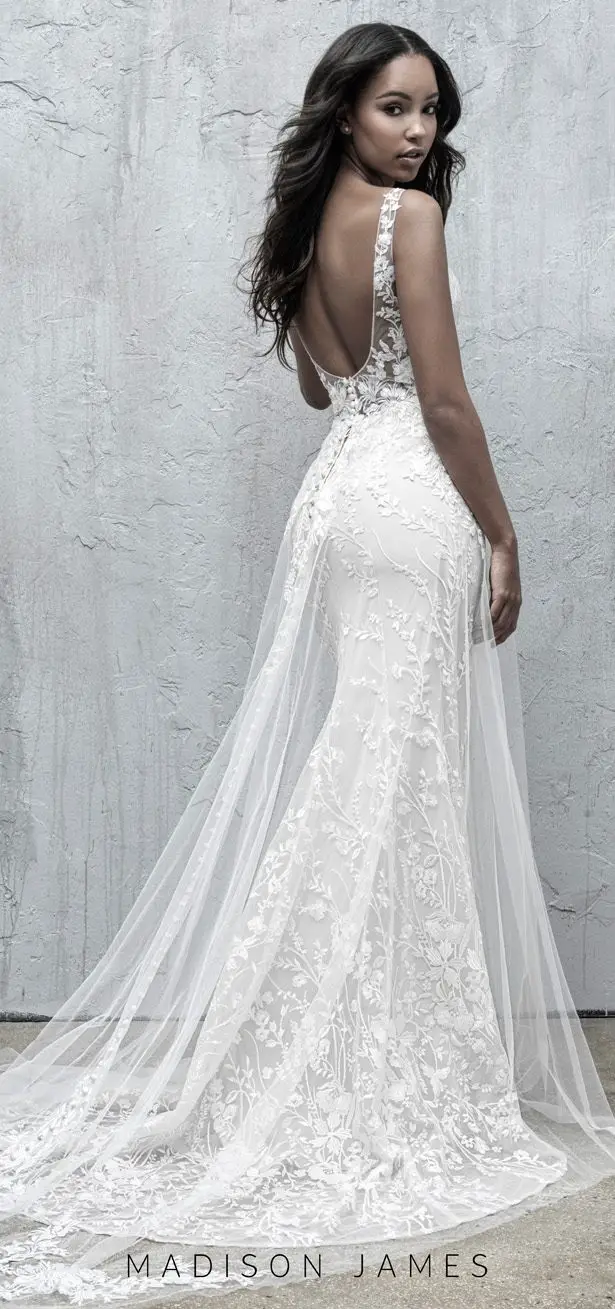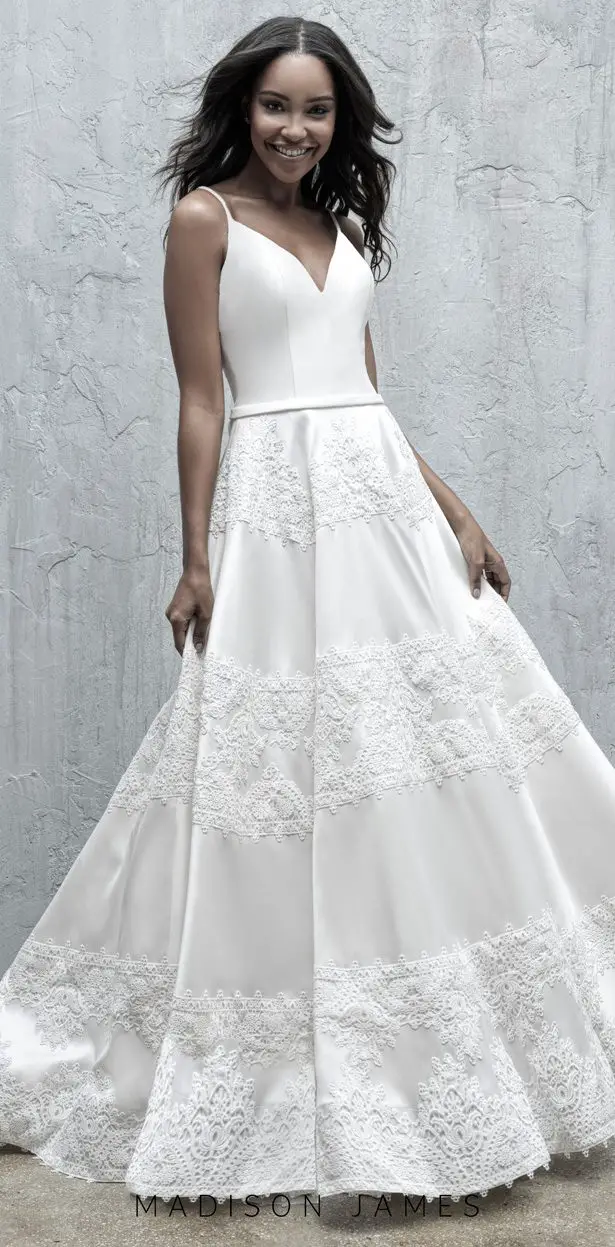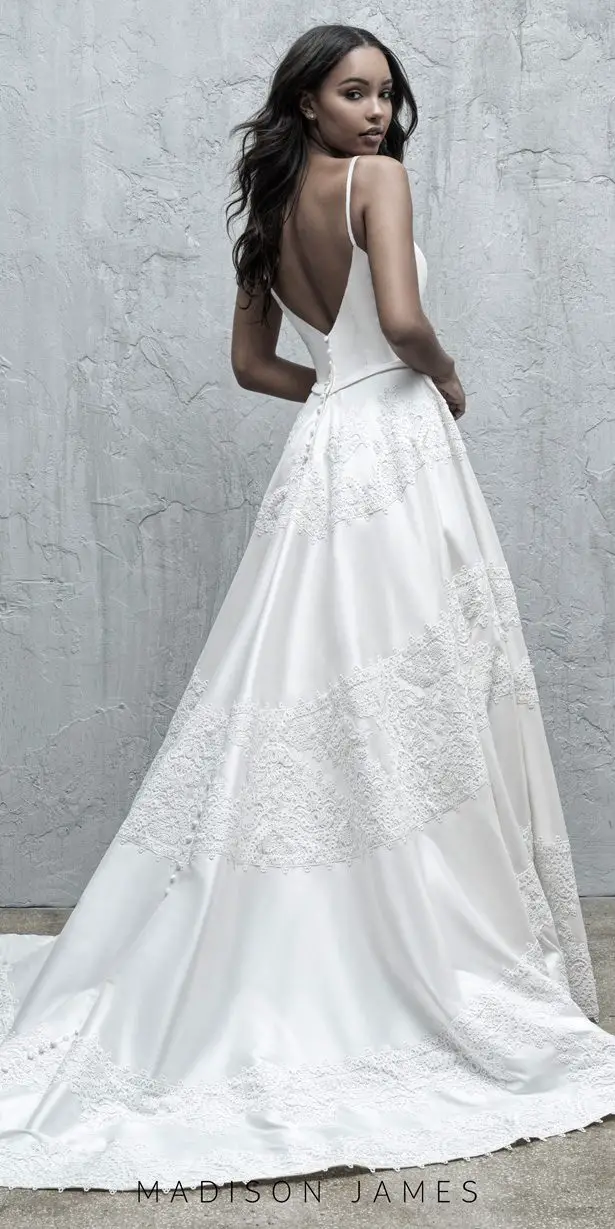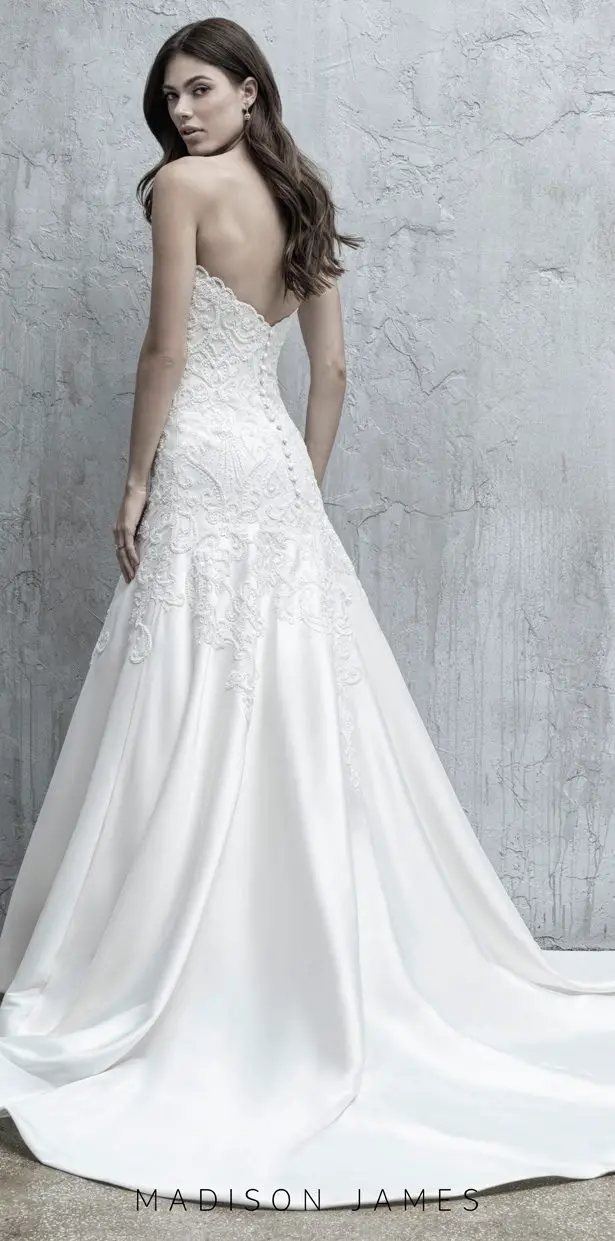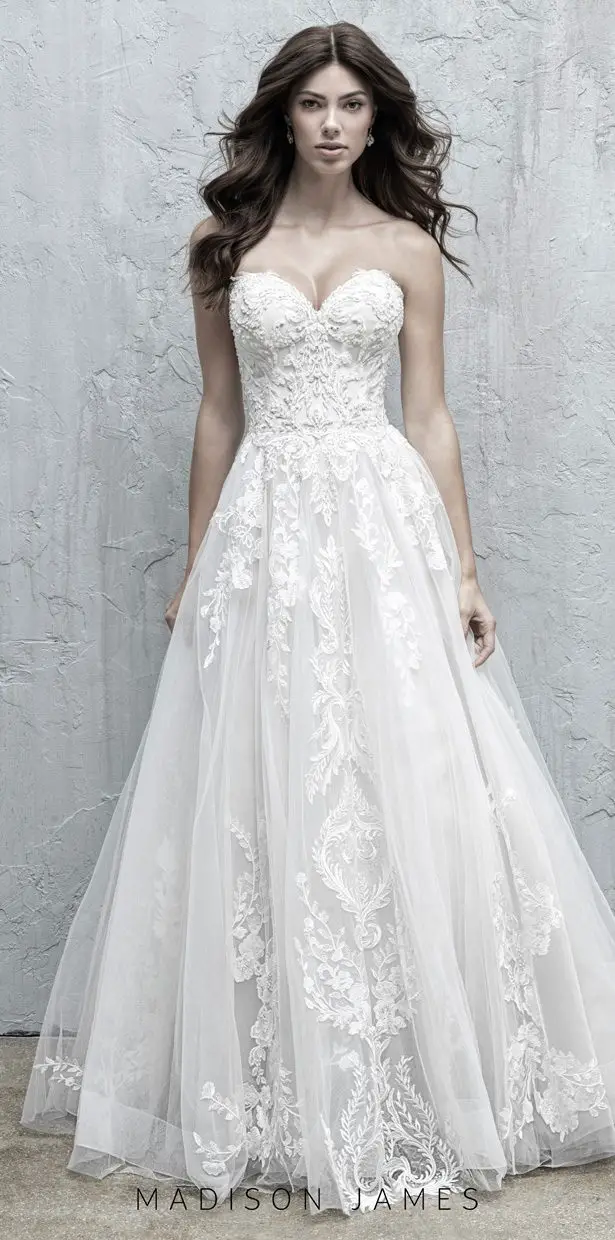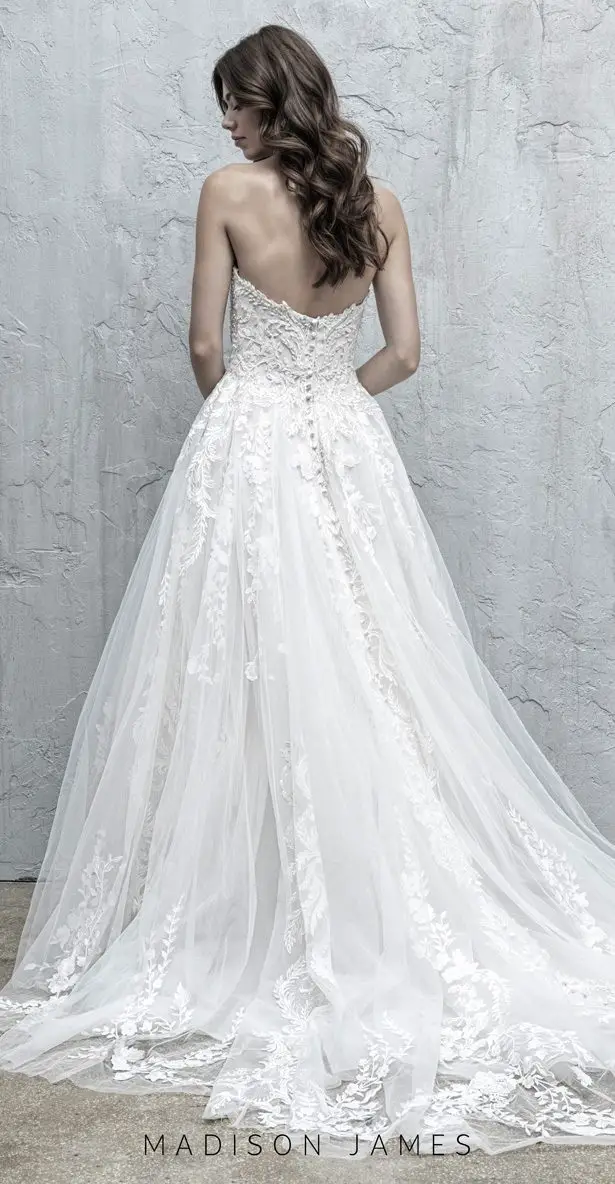 Absolutely stunning, right? If you are a petite or a plus size bride, you'd be happy to know that Madison James produces gowns for brides of all sizes – from 0 to 30.
Found your dream wedding dress here? Take a closer look at an authorized Madison James retailer in your area here.
This post has been sponsored by Allure Bridals, but concerns our own opinion. Thank you for supporting our partners.