People think that wedding rings must fit the usual design/look we've all been accustomed to – a classy aspect with little to no peculiarities. However, times change and people started to come up with some unique, as well as unusual designs – and not only – for wedding rings.
Nowadays, in most cases, the diamond is the only thing that doesn't change when it comes to a wedding ring. Instead, the band, setting, material, look, and so on, can be freely accommodated to the wearer's wishes.
Therefore, in the following lines, we'll take a look at the most unusual and unique wedding rings. Who knows, maybe you'll find the perfect choice for your significant other here!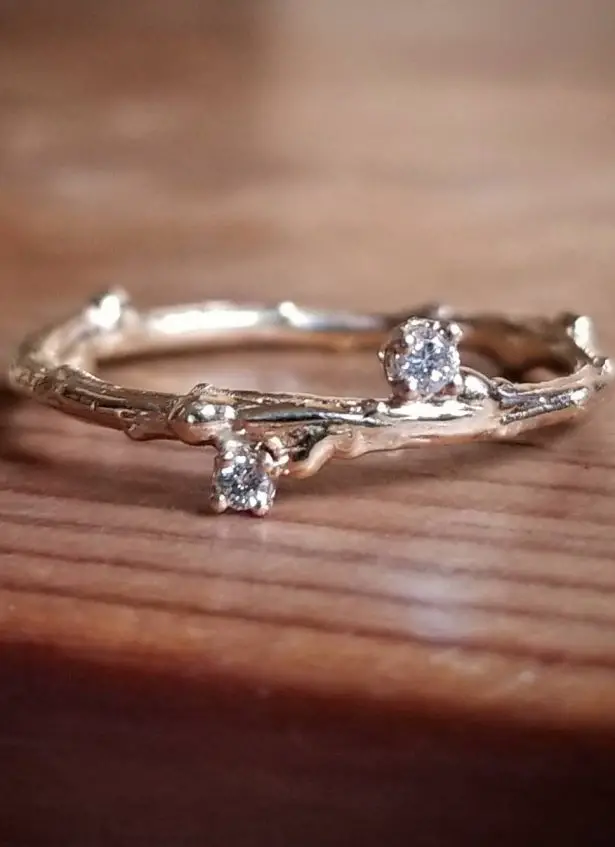 Fingerprint Wedding Ring
This type of wedding ring usually looks like a simple band – but it comes with a hidden meaning!
The inside of the ring comes with the fingerprint of the one you love so that, while wearing the ring, you feel like your significant other is holding hands with you – sort of.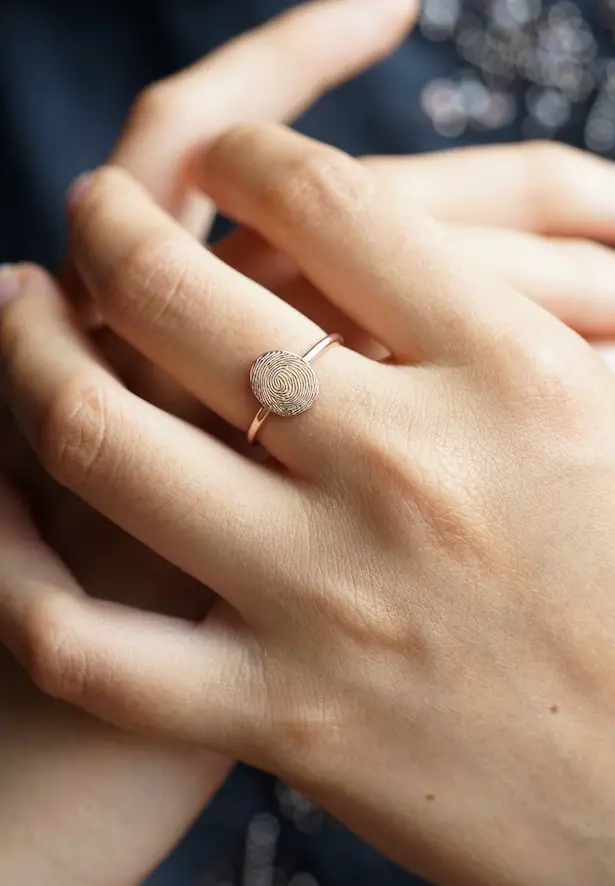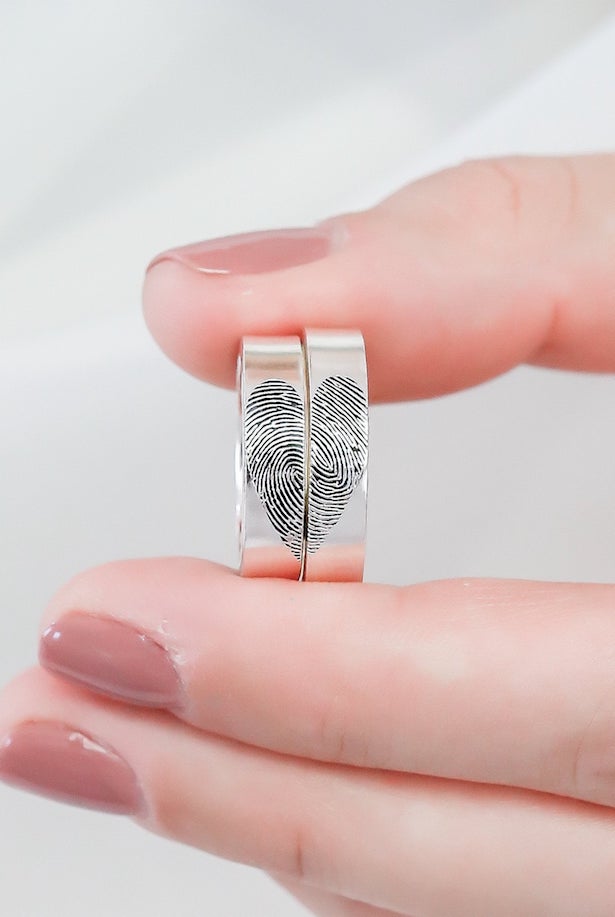 Carbon Fiber Rose Gold Wedding Ring
Unlike the usual diamond wedding ring, a carbon ring comes with a dark look, which is perfect for those that don't want something too sparkly on their finger.
The most common designs for carbon fiber rings come with a rose gold band that runs through the ring's center. The polished rose gold and matte finish make for a unique and unusual look!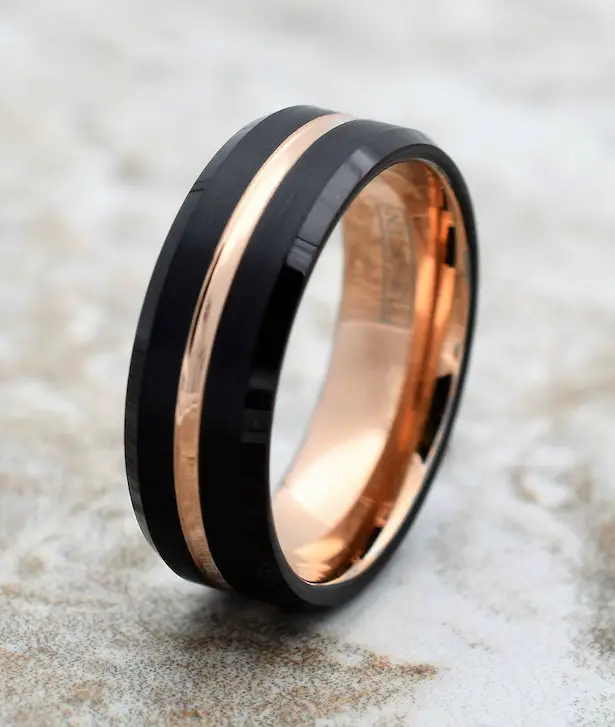 Whiskey Oak Barrel Wedding Ring
When choosing a ring for your man, you definitely won't look for a diamond wedding ring. On top of that, if he is a fan of fine beverages, then a ring made from oak whiskey barrels could be the perfect choice!
The barrel oak is encased in a high polish finish and, to top everything off, the centerpiece of the ring is framed by titanium. The result is a ring with a classy, manly look!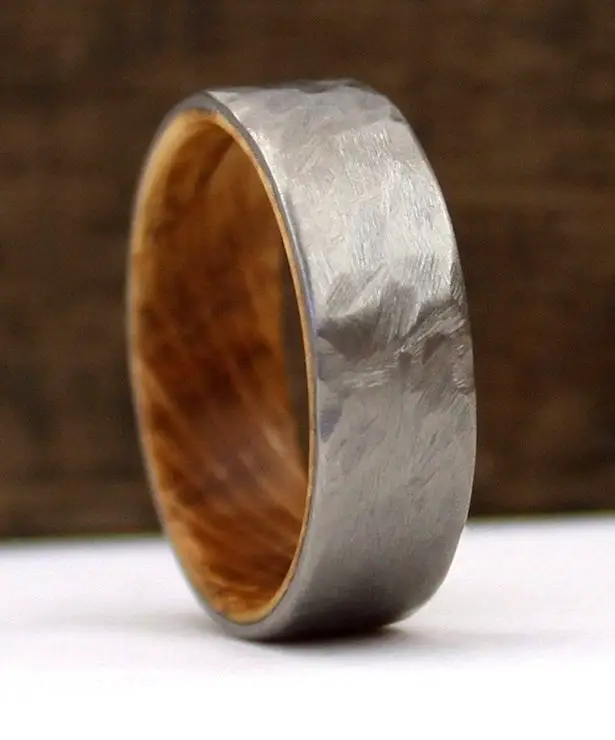 Hair Locks Wedding Ring
One of the most unusual entries on our list is probably the wedding ring option offered by Heart in Diamond – namely, wedding rings made from the locks of the happy couple.
With just a lock of hair, this website can help you make a special wedding diamond and then place it on the band of your choice. They will extract the carbon from your hair and then make a diamond out of it.
You can choose the cut of the diamond, type of polish, or even a custom cut – pear, emerald, or heart. Naturally, the best part is that you won't have to browse for diamonds, hoping to find the perfect one for you. Instead, you'll basically create it!
The Bottom Line
It goes without saying that the pool of unusual and unique wedding rings will keep on growing as people find new ways to create things and impress others via their creations. After all, a ring made from carbon fiber or oak barrels is sure to impress even the most eccentric audience!
All you need to do now is find the design that fits your personality and either search for a whiskey barrel or get ready to have your locks turned into diamonds!