The most exciting thing about wedding registries is the fact that you get to style and shape your picture-perfect life together, like decorating your newlywed nest by fusing your styles and personalities into one beautiful reality. There's something so fun and romantic about dreaming of your future weekend brunches, backyard bashes, dinner parties and staying-in date nights.
Creating your gift registry with Crate and Barrel means making those dreams come to life. Therefore, we selected a few essentials we think every sophisticated bride should have on her Crate and Barrel wedding registry. Every one of these recommendations is an item that I wish I would have included on our registry. We also follow a few wedding registry trends like copper, marble, bar carts, wine related items and blush beauties. Obviously, we had to make this registry pretty and trendy for you.

Marble is one of the best ways to inject major luxe into your new home, as well as one of the most on-trend styles. Try hints of marble in kitchenware, like this Wood-Marble Square Platter and other accessories such as bar carts (another major wedding registry trend) and coasters.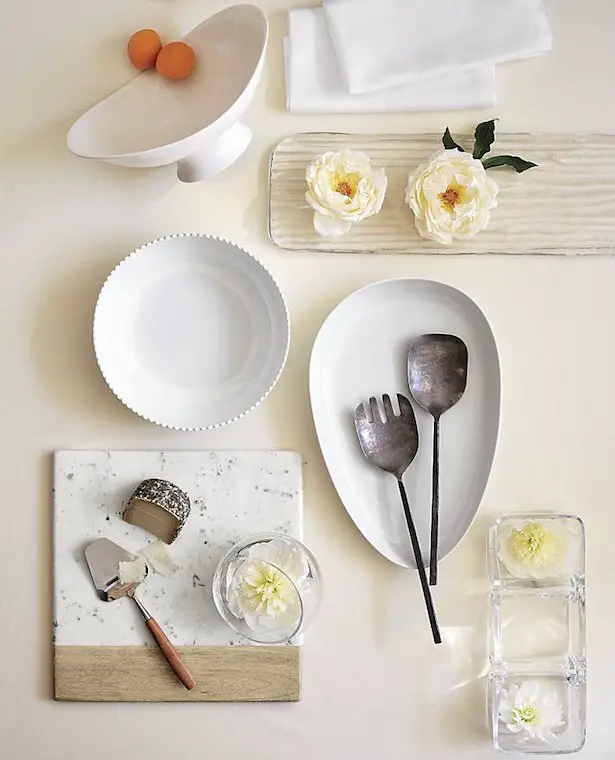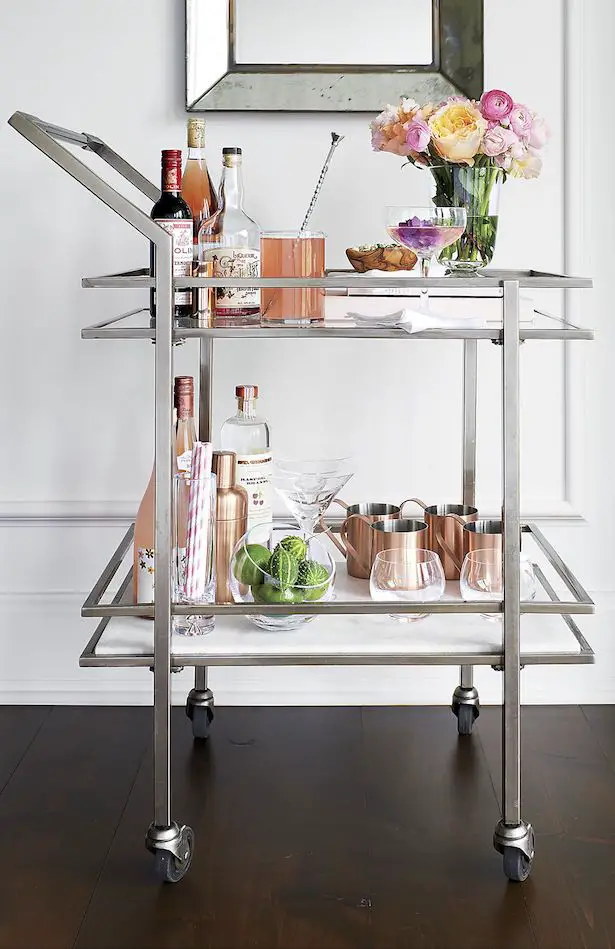 One of the hottest wedding registry trends of the year is Blush. The key thing to consider in adopting this trend is to take a playful approach to decorating: wine glasses, bathroom accents, mixers, etc. Blush can add some unexpected freshness to a simple gray or white space, or act as soft and refreshing alternatives to more conventional neutrals. Here are some of our fave pink picks from Crate and Barrel: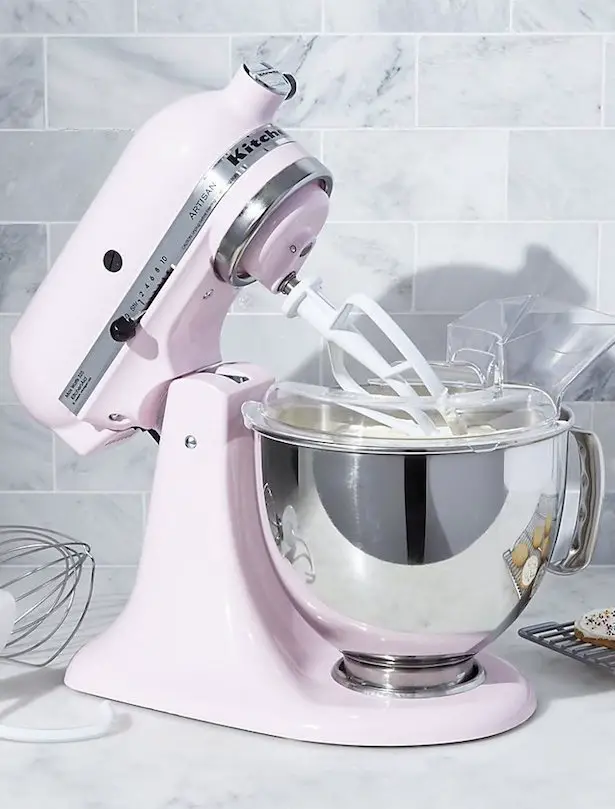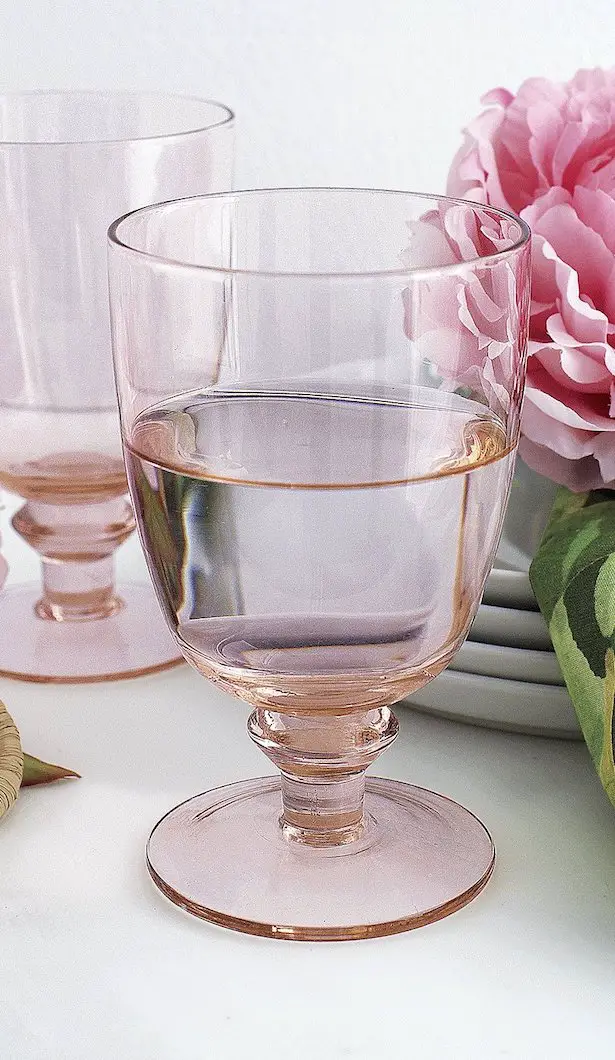 Whether choosing new pots and pans, a mixer, a french press or barware, Copper is definitely the metallic hue of the moment. We love how it mixes well with a range of other metals for a fresh and eclectic look.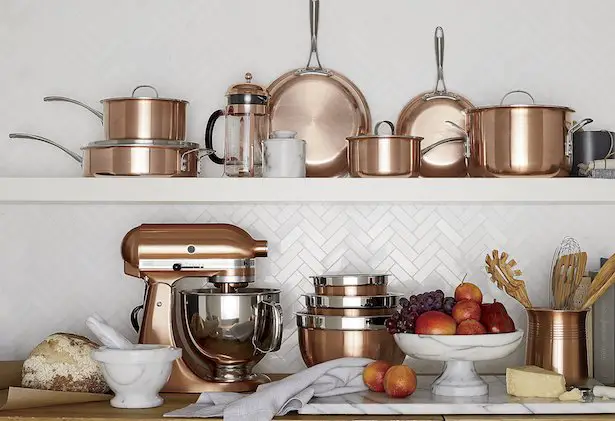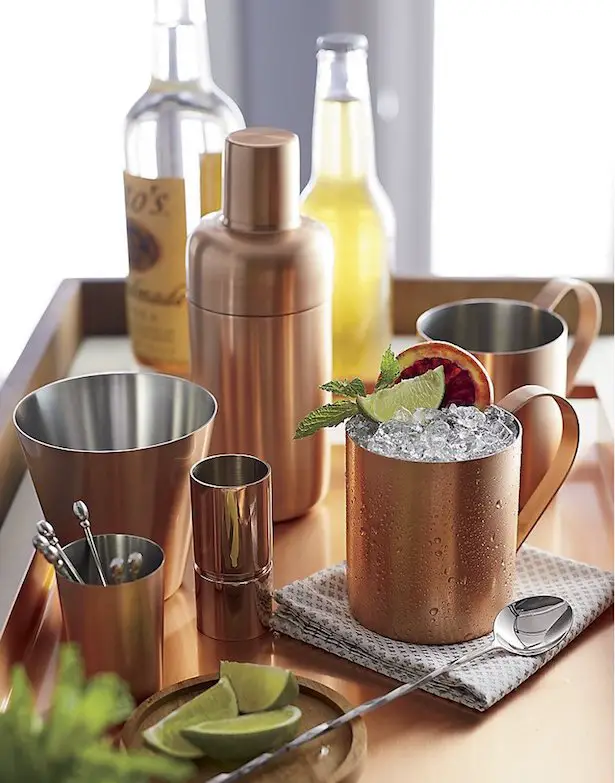 Why Register With Crate and Barrel?
But you may be asking yourself why we have chosen Crate and Barrel for our dream wedding registry. Well, besides having an exclusive and super-stylish collection of everything you need for your future nest in one spot, Crate and Barrel makes creating your wedding registry easy as pie and totally stress-free. If you're feeling old-fashioned you can build your fab register in-store, but if you are a bride on-the-go, their useful iPhone app will be your best ally.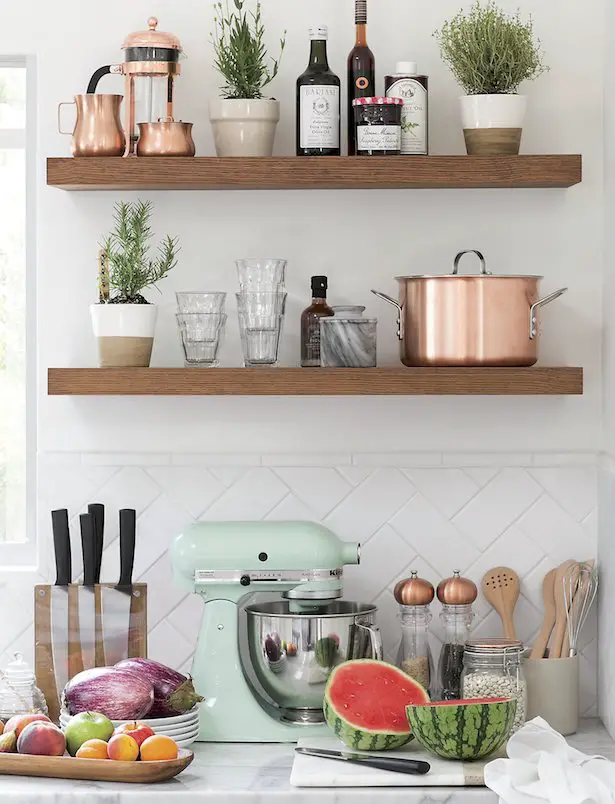 Now that you know what trendy items to include on your wedding wish list, are you ready for more registry fun? Crate and Barrel is taking wedding registry to a whole level of fun by throwing a party for engaged couples, a Private Registry Event near you. Have the store all to yourself as you get inside tips from Crate and Barrel registry experts, create your dream registry, mingle with other couples and celebrate with food, drinks, and fun. RSVP today and make your dream wedding registry a fun and beautiful reality.
Are you ready to get your very own Crate and Barrel wedding registry? Take advantage of 10% off for 6 months after your wedding, free shipping on registry gift purchases over $99 and a special gift bag that includes two stemless wine glasses in a linen congrats bag to thank you for registering at Crate and Barrel. It doesn't get much better than that! Head over to http://www.crateandbarrel.com/gift-registry/ and register today!
Happy registering!
This post has been sponsored by Crate and Barrel in partnership with BrideClick, but concerns our own opinion. Thank you for supporting our partners.