Glamorous New Year's Eve Wedding
It has finally dawned on us that we are a day away from a new year and we would like to thank each and every one of you loves, our readers, our amazing and talented photographers +designers, and the beautiful couples who without, we would not have stunning weddings to feature. Without your awesome feedback and gorgeous submissions, we wouldn't have had such a fabulous 2016!
If you ask me, having a New Year's Eve wedding is ALWAYS a good idea. Especially for the couple who can't resist a good party. Wrapped up in shades of white and gold, this glamorous Kentucky soireé is here to prove it. Playing on The Brown Hotel opulent design aesthetic, this couple crafted a celebration anchored in elegance with tasteful, classic flair. Thanks to the stunning pictures by Blue Martini Photography, it's nearly impossible for me to pick just one favorite details from THE GALLERY. But those Manolo Blahnik wedding shoes? Well, that just might win.
Please don't skip Jenny's and Derek's uber-romantic fairytale story at the bottom of the post. This time, it is the groom who is telling the story...Yep, it doesn't get much more romantic than that!
We hope each and every one of you, darlings, has an amazing and Happy New Year and we look forward to sharing more remarkable weddings with you next year!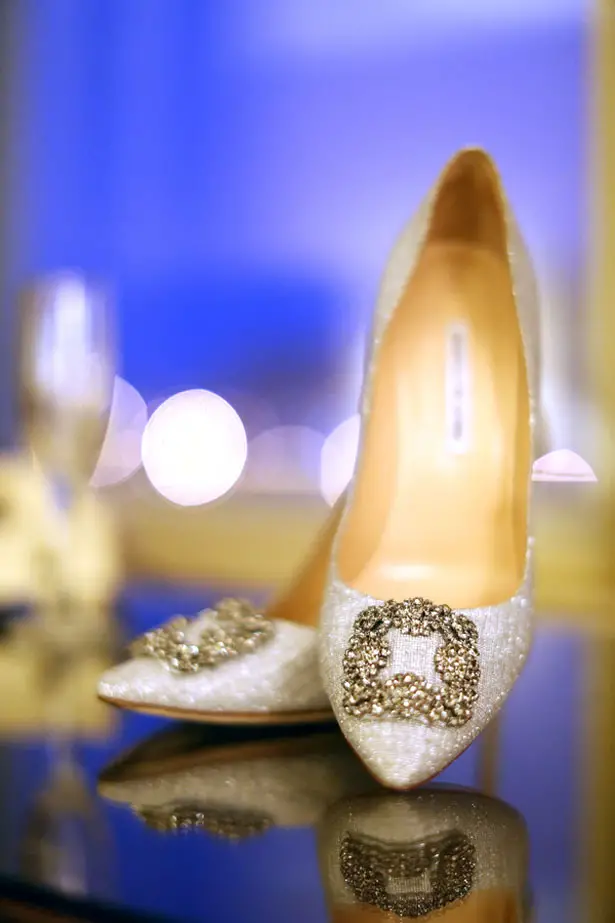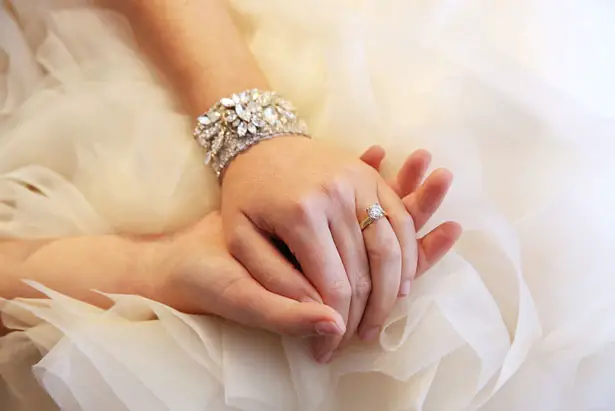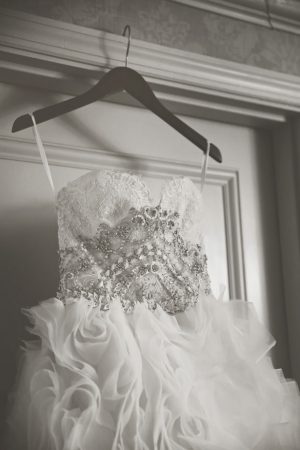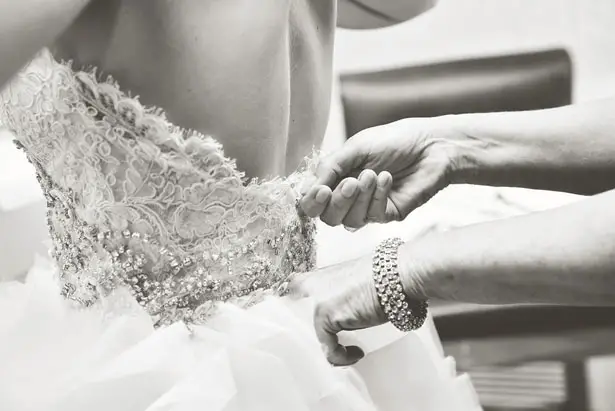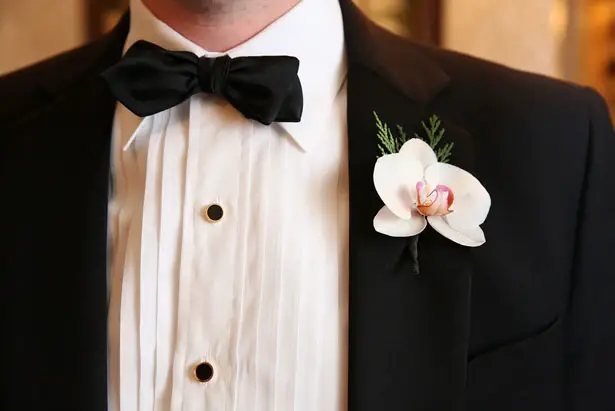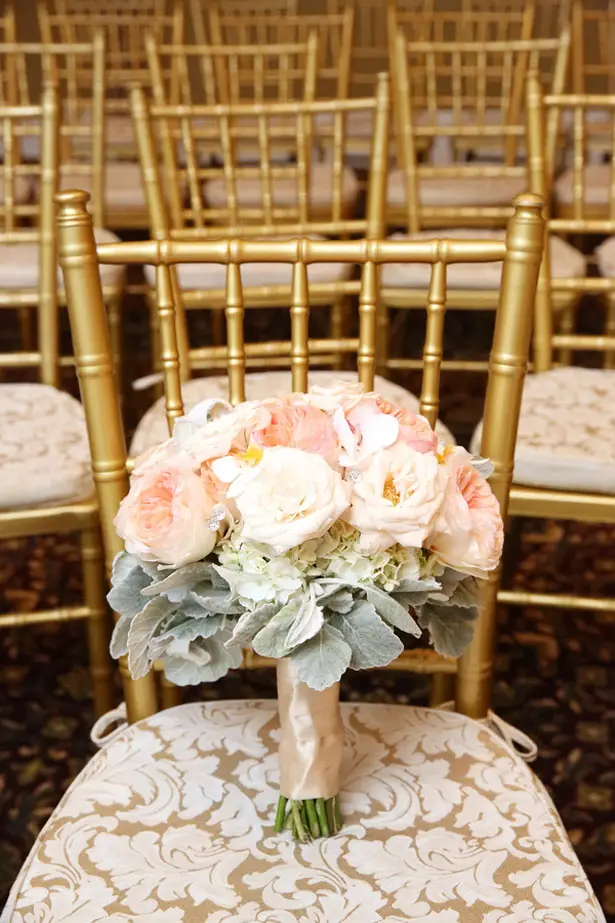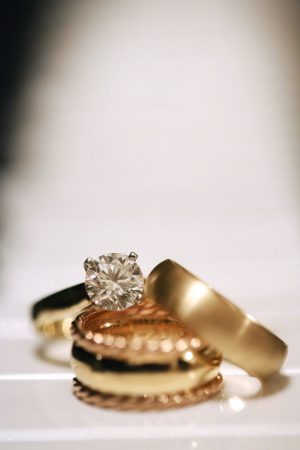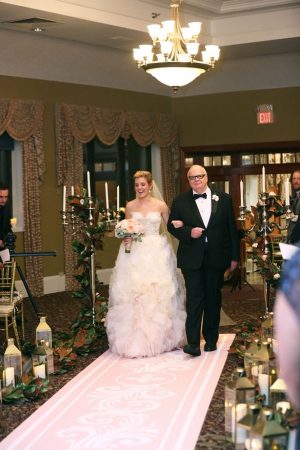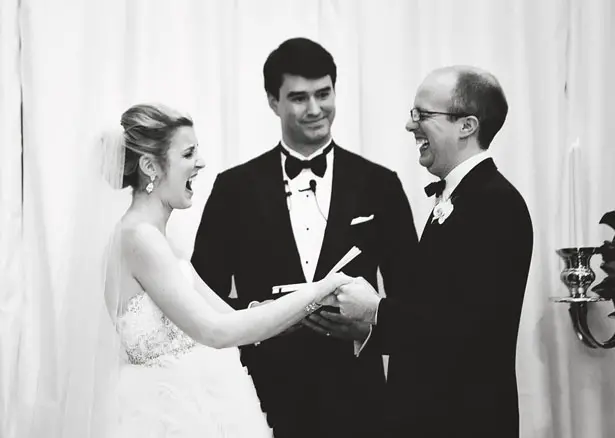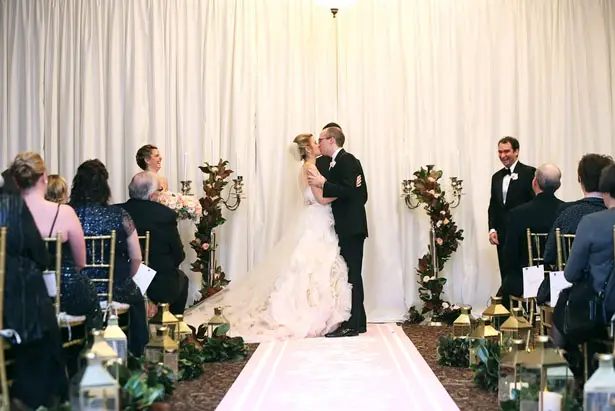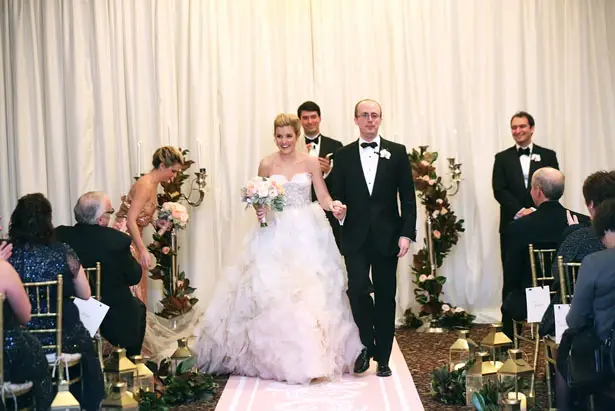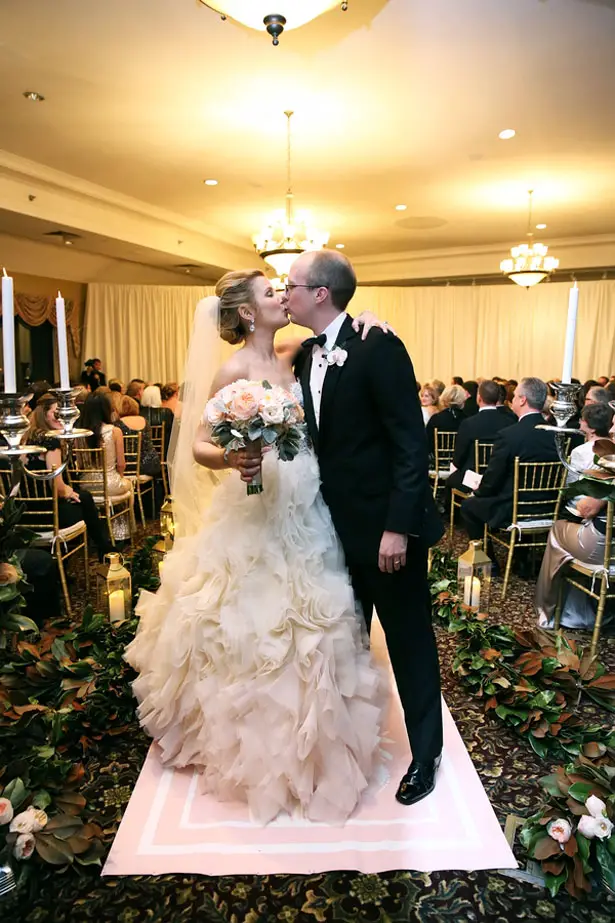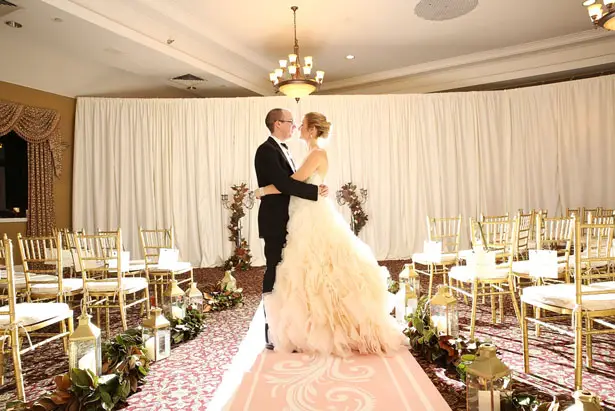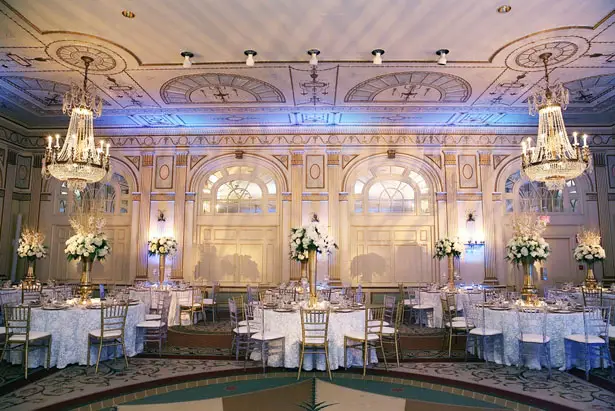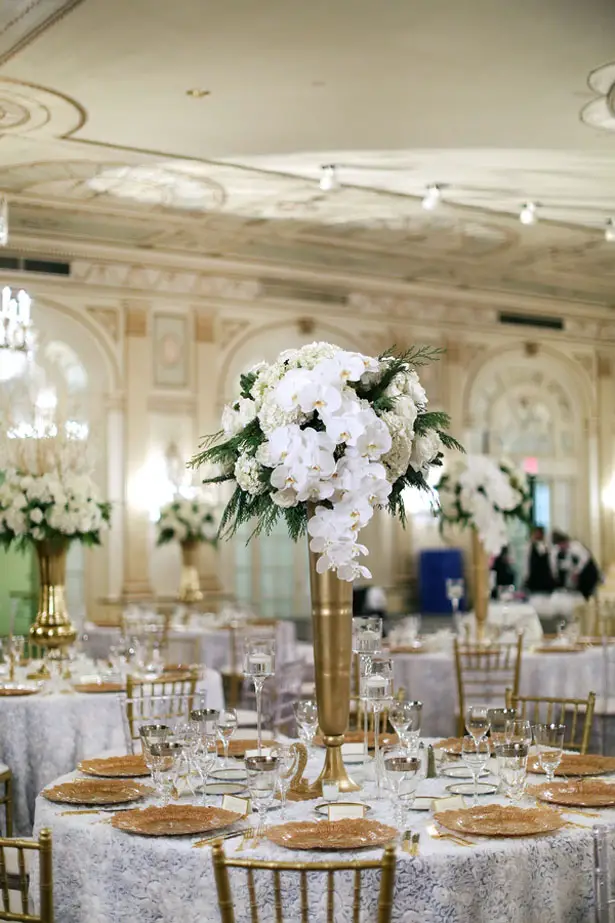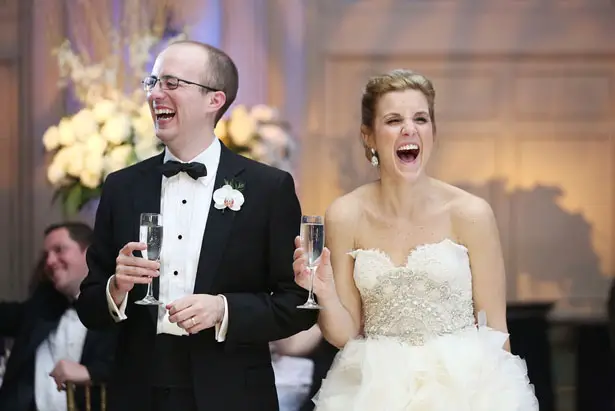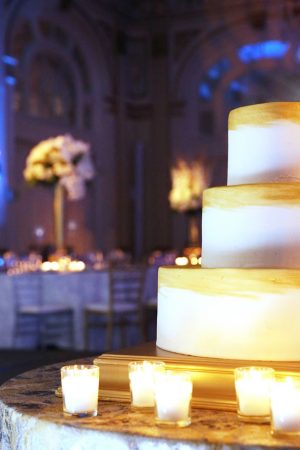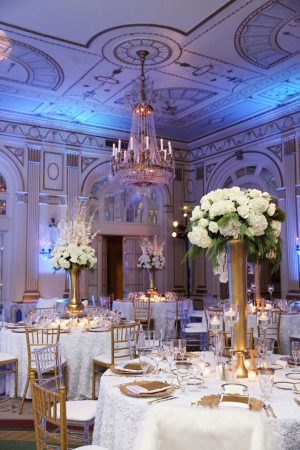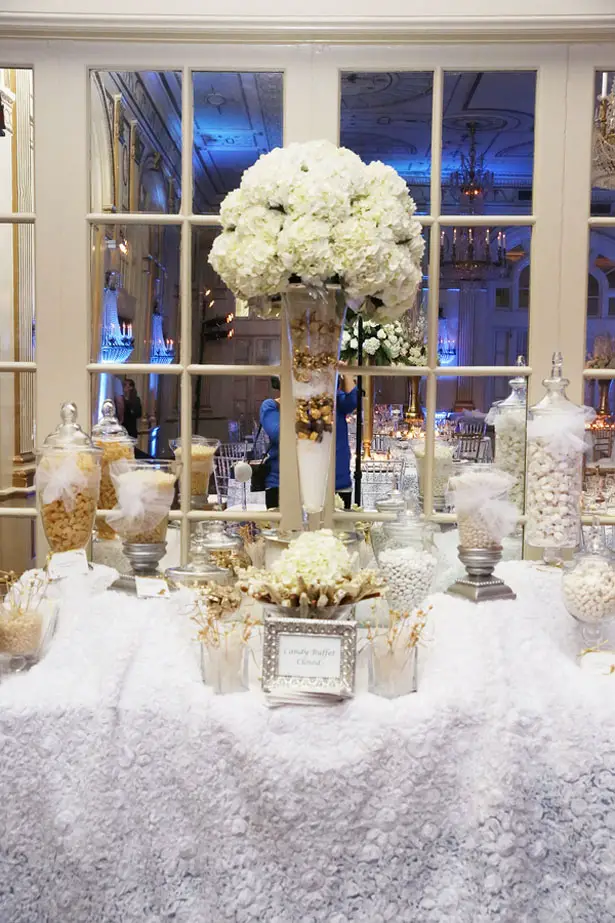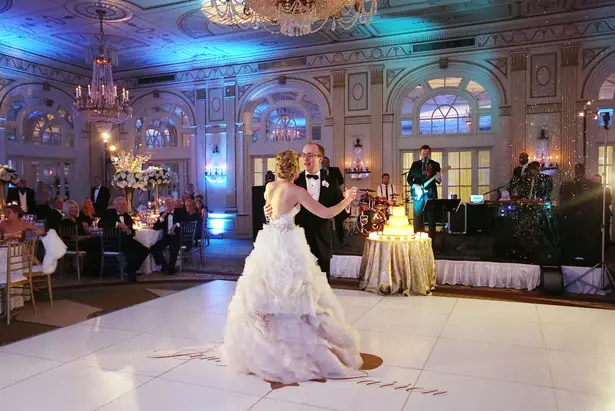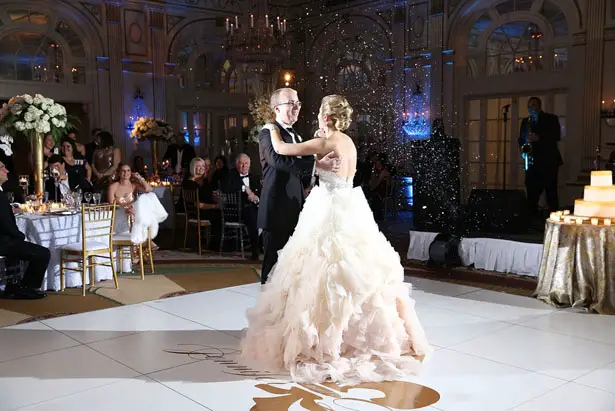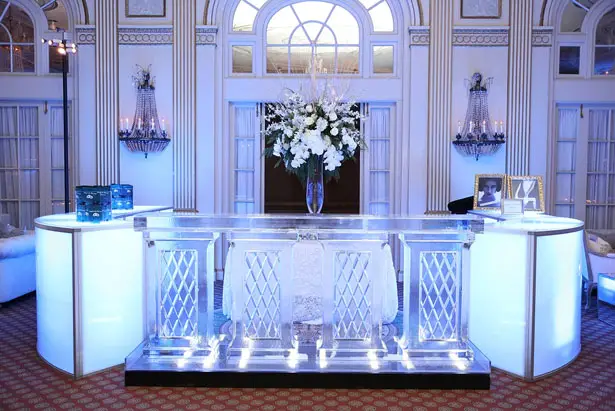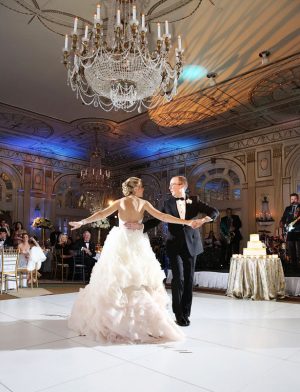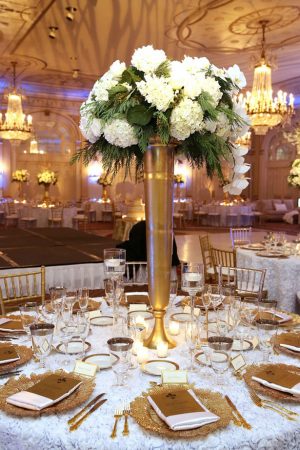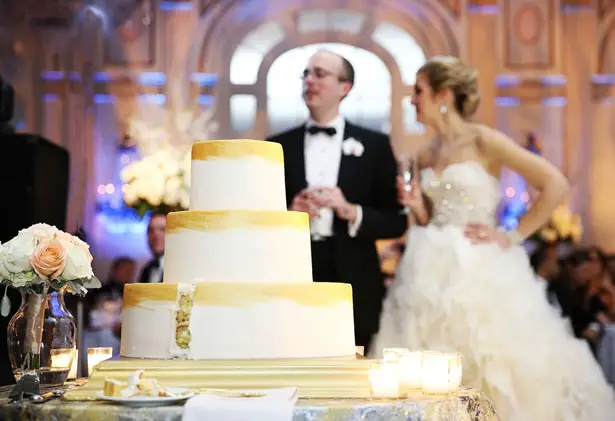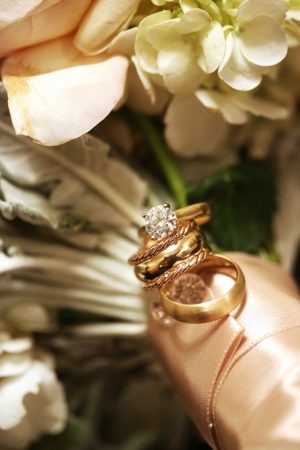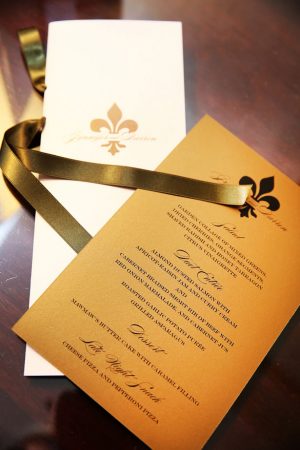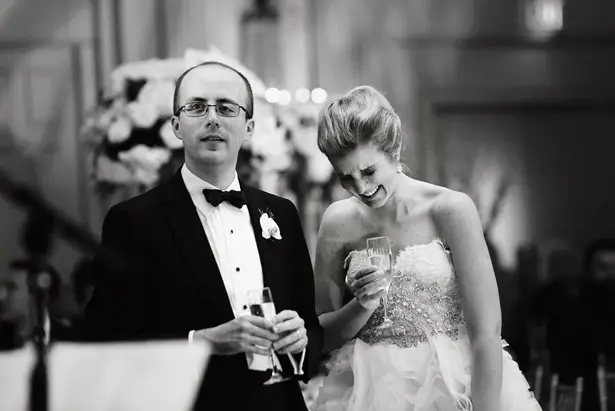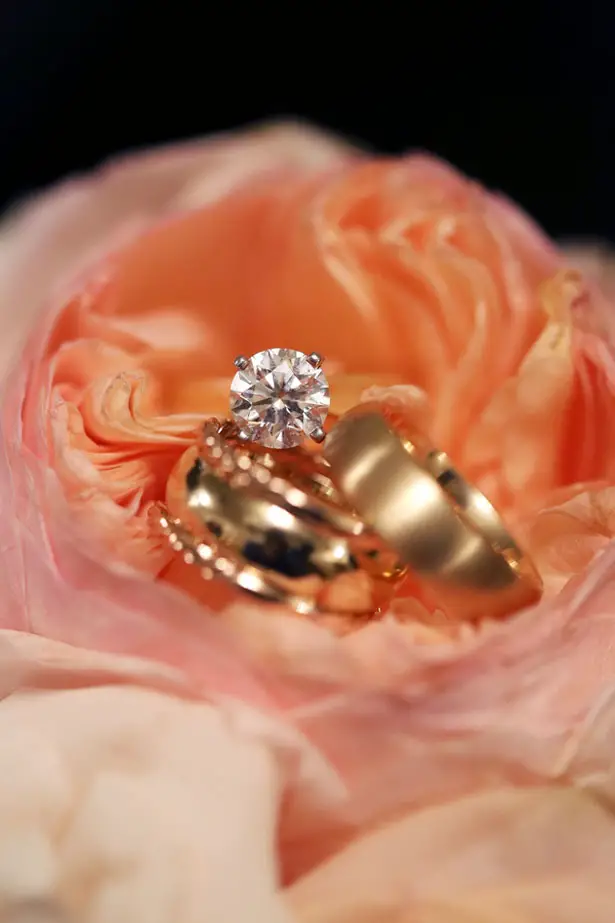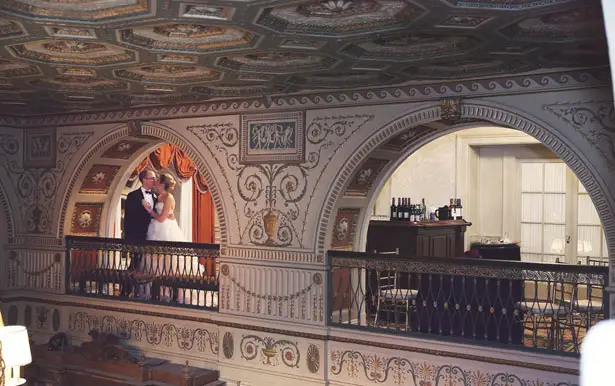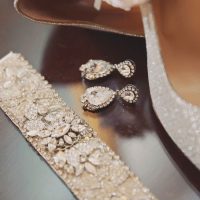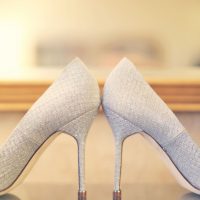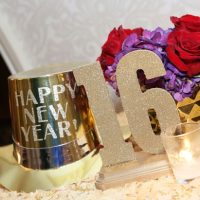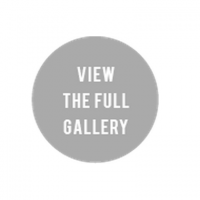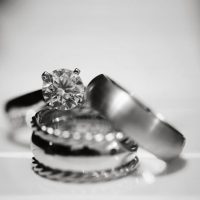 From the Groom... "Our story begins in the place where all of the most magical, fairy tale love stories begin…under a bridge next to a giant troll. I first met Jenny, very briefly, at the Troll Pub Under the Bridge after a game one night in Louisville, Kentucky. I left that chance meeting thinking that I had met someone intriguing and strikingly beautiful. Jenny, as I would later learn, has a hard time remembering names, left thinking that she had met a guy in glasses named Derek. Unknown to either of us at the time, we had many common friends, and thus we found ourselves time and again in the same social settings. For more than a year, we were little more than acquaintances, but in hindsight, the signs of a great chemistry were plenty and obvious. We began to recognize the sparks in December 2012, and went on our first date on the 27th. The conversations flowed easily, the connection grew strong, and after taking a year to go on our first date, dates #2 - #20 happened in the span of a month. We fell hard and fast, and it didn't take long for us both to realize that a long term future wasn't just possible, it was inevitable. Two years and one day later, Jenny spent a day at work thinking that an engagement was still months and months away. She had convinced herself that it would happen at Christmas, but the wrapping paper had concealed a jacket rather than a ring (the "Oh no…I really love it" that year was less than convincing), and she had reset her expectations for spring. She had no idea that waiting for her at home was one last Christmas gift…a plane ticket leaving first thing the next morning for Jenny's favorite vacation spot, the Don Cesar in St. Petersburg. I had arranged for a flight and car service to bring her to the hotel, and I had originally planned to wait for her by the beach at one, when she was originally supposed to arrive, and if she had decided to not make the trip…at least I was conveniently positioned for a quick walk to the bottom of the ocean. After I learned that her flight had delayed for five hours, I thought that a sunset proposal would end up being even more memorable. After the second delay threatened to cancel her flight entirely, I began to think that life at the sea floor wouldn't be too bad. Her flight finally took off, and as night began to take hold, I scrambled to find a place outside where there would be enough light for a proper proposal. Susan Owen, the concierge at the Don and a friend of the Oyler's for more than 30 years, suggested that I wait in the courtyard and that she would bring Jenny there when she arrived. I had no idea, but as a little girl, Jenny had spent the evenings of her family vacations hiding in the bushes, secretly watching the weddings take place in that courtyard while dreaming of her own. Nearly eight hours after she was scheduled to arrive, she said wasted no time in saying "Yes!" – almost before I even had the chance to reach the question mark. From this, we celebrated our wedding and future together with our family and friends on New Year's Eve in Louisville, Kentucky."
VENDORS
Photographer: BLUE MARTINI PHOTOGRAPHY // Reception Venue: The Brown Hotel in Louisville, Kentucky. // Submitted via Two Bright Lights