We are wrapping up the year with the best wedding ideas we brought you during 2016, and today we're bringing you a collection of the most beautiful wedding dresses that we've featured during the last 12 months. Those bridal gowns that stole your hearts and had us swooning for days. You've liked them and shared them on social media, and sometimes you've even emailed us asking for help to find one of these beauties around your area…. and quite honestly, nothing could make me happier! Thank you so very much to each and every one of you!
I've been struggling all morning choosing the best wedding dresses and the right words to describe this breathtaking collection, but I keep coming up short. How to choose between so many gorgeous gowns? And what words could possibly do justice to these spectacular pieces of bridal fashion? Well loves, the criteria I ended up following was the most repins on Pinterest – all of these pretty frocks were either pin by you or me and they got more than 10,000 repins. And I can just tell you to get ready for a fabulous ride featuring a dreamy wonderland of soft fabrics, drop dead gorgeous details, and perfectly pretty styles!
(At the BOTTOM of each picture you'll find a link to the original feature of the dress's collection, please click on it to see more views of the dress and find more information about the designer)
One of my greatest discoveries of 2016  was Lurelly Bridal. With a mix of ethereal beauty and sexy elegance, this collection managed to bring us unforgettable designs on 2016.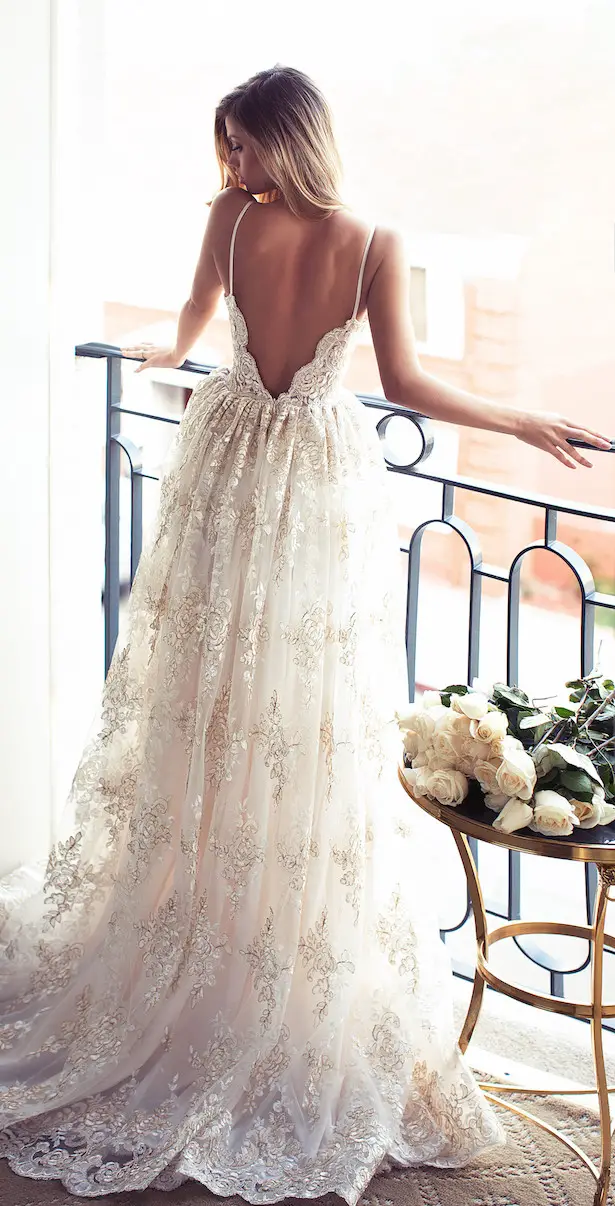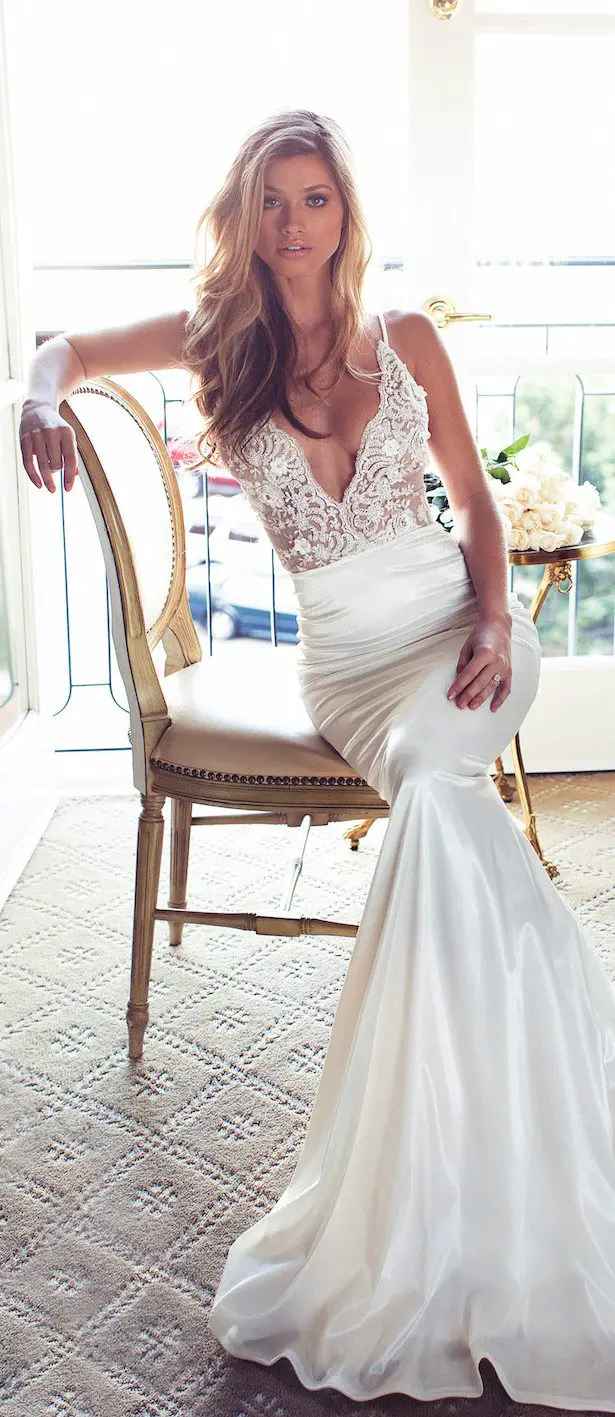 Our feature of Essense of Australia Fall 2016 is among the most viewed of the year…. these STUNNING wedding dresses will tell you why!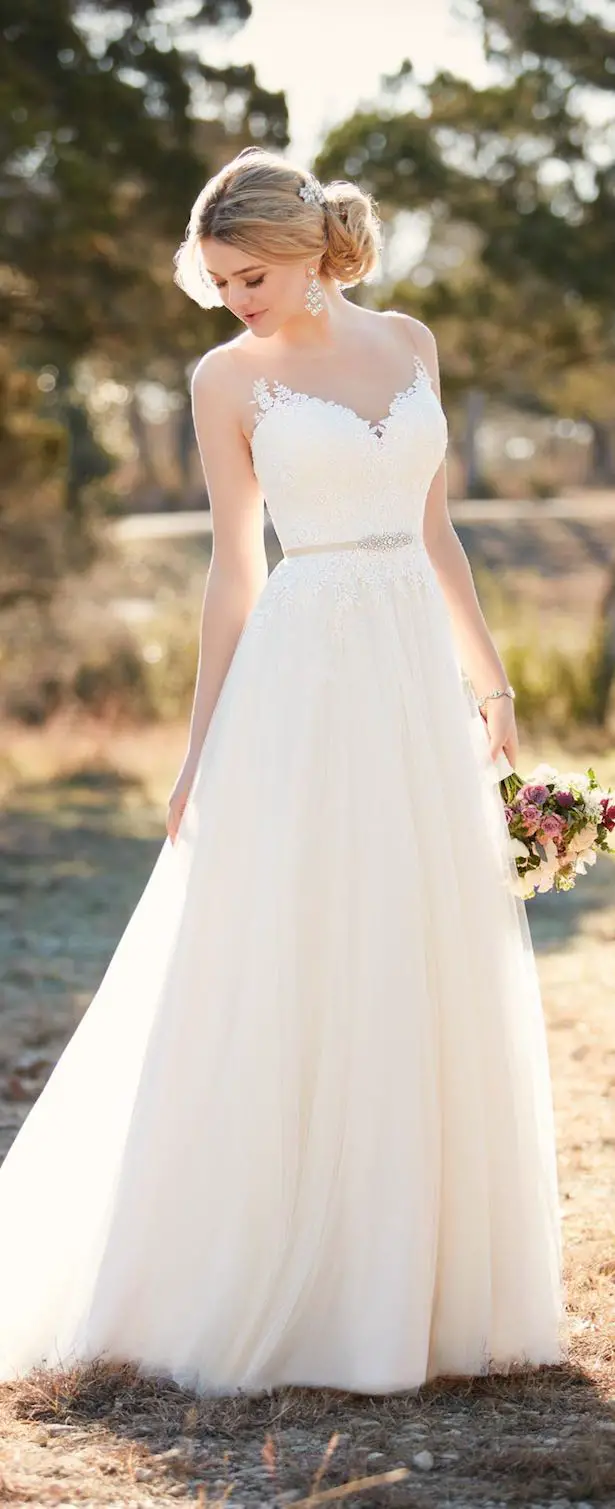 Galia Lahav always manages to bring us stunning designs. And this beautiful wedding dress had the wedding world going bananas during 2016.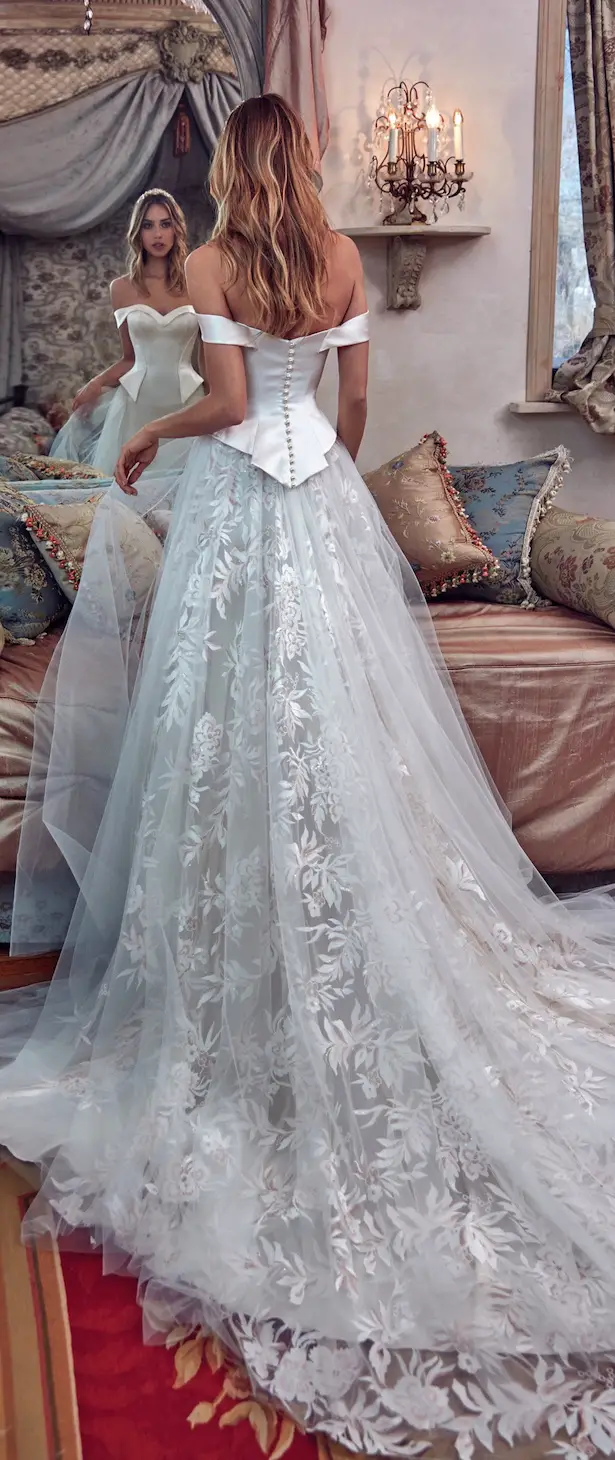 Who can forget this magical moment by Ester Haute Couture?!.. Simply amazing!
Thanks to designer extraordinaire, Julie Vin0, we were able to bring you these two breathtaking frocks inside our feature of her Santorini 2016 Collection.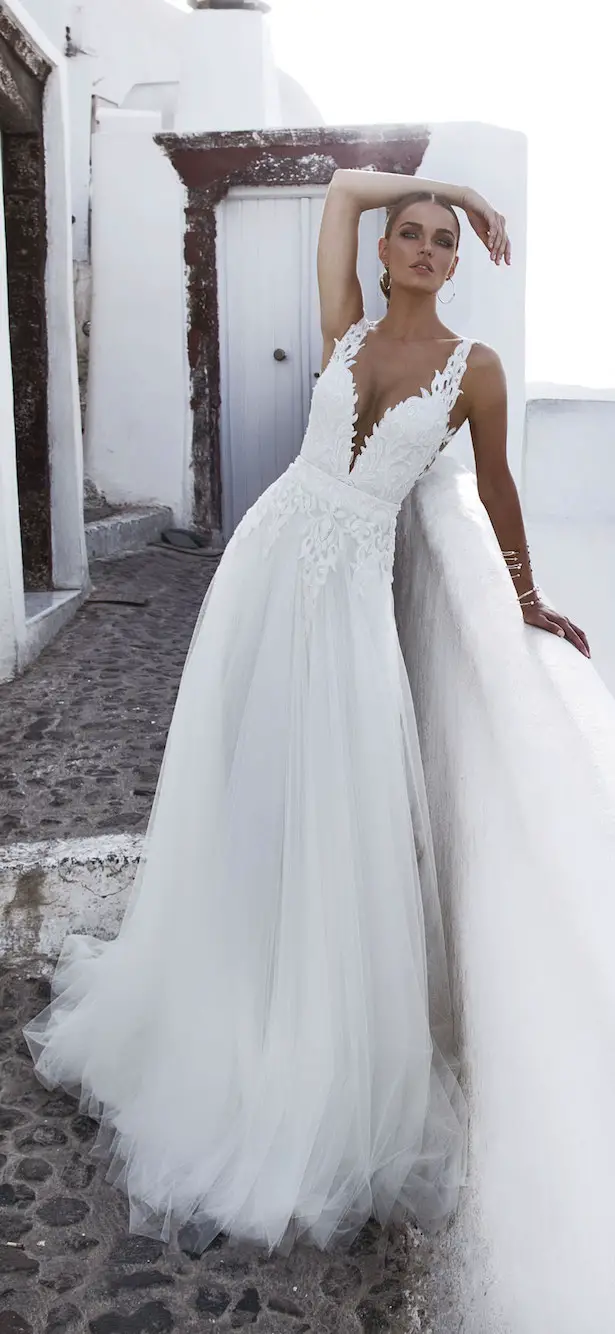 Describing Martina Liana spring 2016 wedding dresses as "dreamy" is a total understatement. And we have these three pretty gowns to prove it!


Lanesta Bridal caught our attention this year with their countless beautiful pieces on the Story of the Rose Collection, but the following dress from The Heart of the Ocean Collection was the most popular among our sophisticated brides.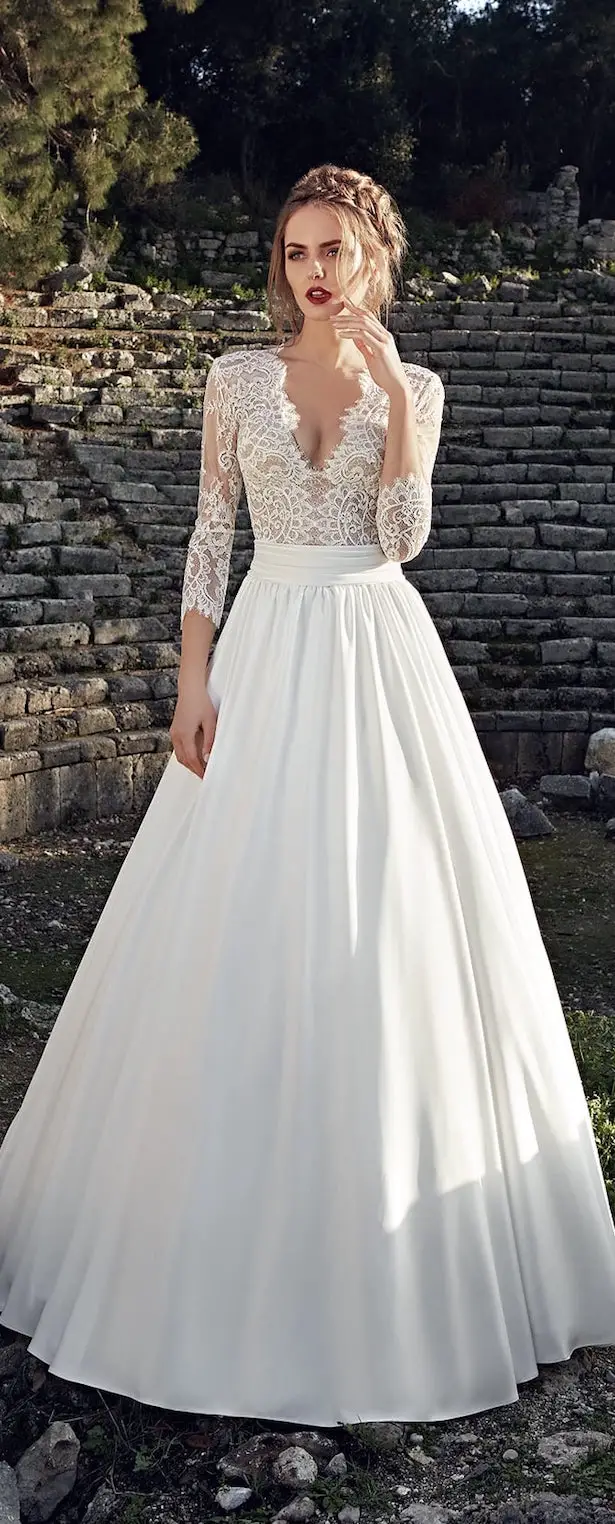 With one stunning wedding dress after another, Riki Dalal made us fall in love with her entire Verona Collection 2016. And these two gorgeous gowns made the list of our best wedding dresses of 2016


As we are the Wedding Blog for the Sophisticated Bride, we couldn't expect less from you, our sophisticated readers, than your adoration for Zahavit Tshuba and her 2016 Bridal Collection. The beauties below made your faves of the year!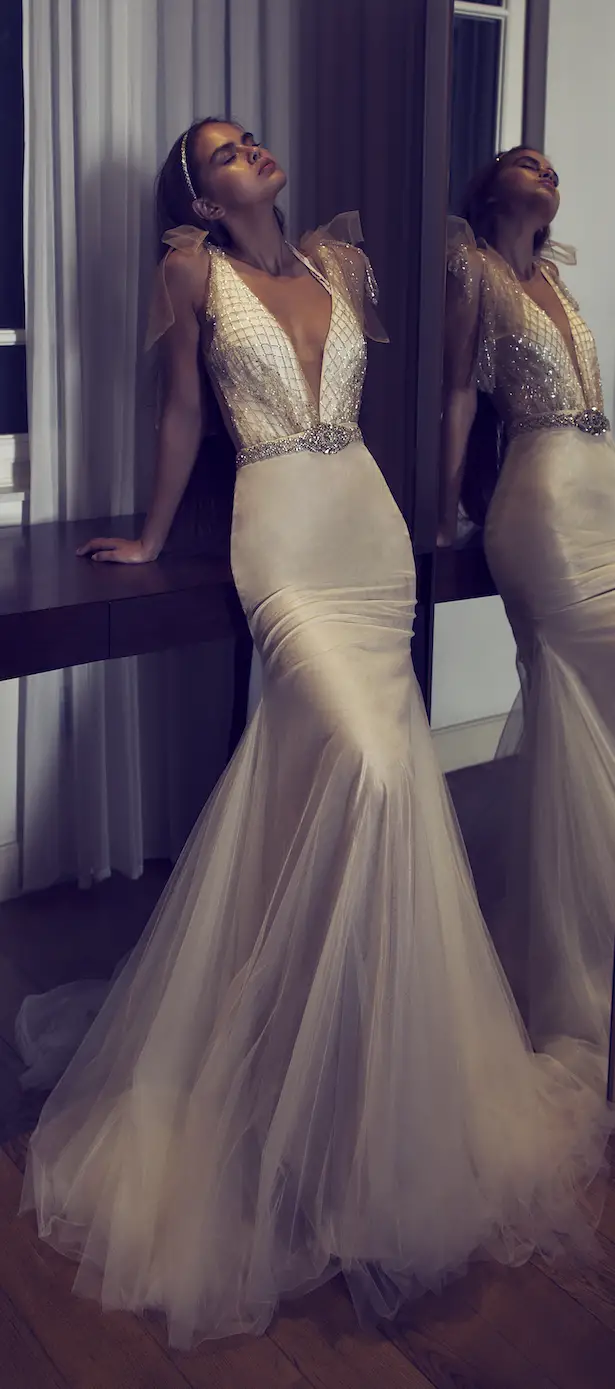 If you are a frequent of BTM, you know we live for regal vibes. Milla Nova took care of our obsession during 2016 with these three perfect princess moments.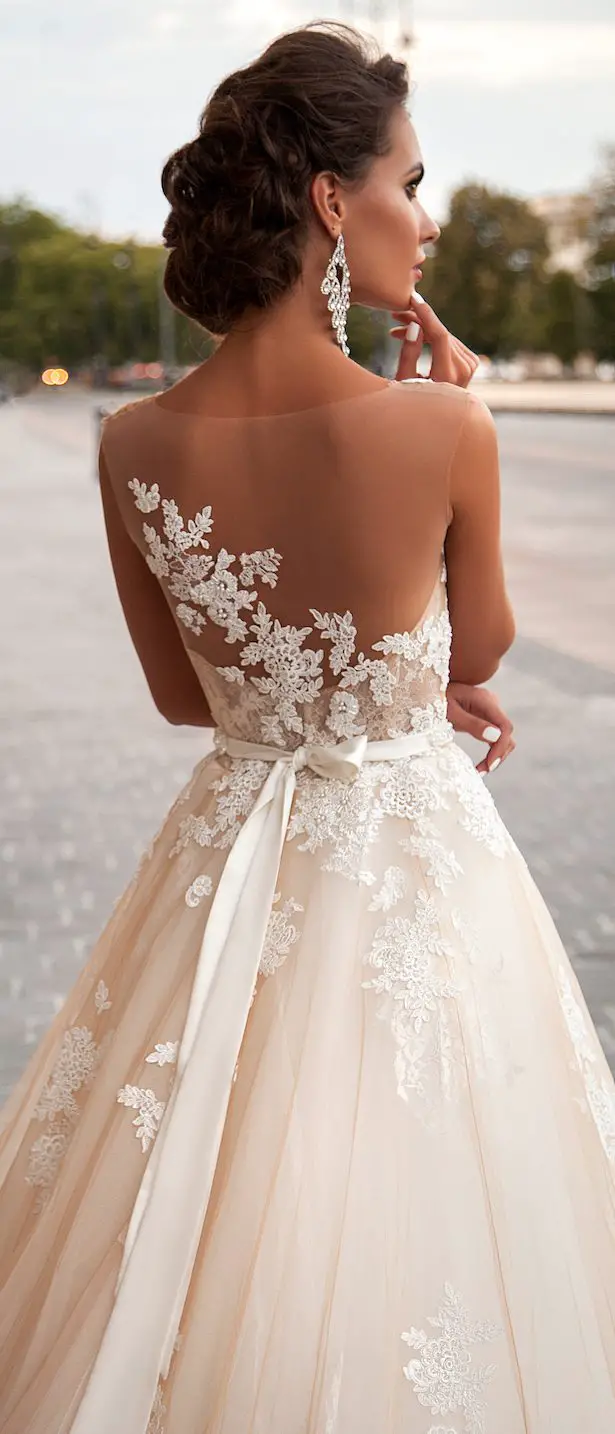 Give me a glamorous bridal gown and call me a happy gal! And apparently, you and I have a lot in common, my friend. We all went gaga over the new collection of the mastermind of bridal, Berta. Check out two of the most wanted gowns from her Fall 2017 Collection.


Please contact the designers for authorized retailers and pricing information.
Thank you very very much for letting us inspired you in your wedding planning journey and for all the love you showed us on 2016! xoxo
For every bride, there is a perfect dress awaiting to be discovered. See my edit of the best bridal gowns out there by visiting my Wedding Dresses Gallery.