Registering for your Big Day? So. Much. Fun. It's the big chance to fill your newlywed pad with all the fabulous things you guys need to start your lives together. And while everyone you know is giving you some well-meaning advice on what you need, I thought I'd turn to the experts at Macy's to help you building the dreamiest wish-list imaginable with all the fun things for the parties and get-togethers you'll host after the big day.
My number one tip for couples who are in the process of registering is to take the opportunity to score some chic essentials for hosting family and friends. Trust me, you'll find that most of the time in your future household's budget there is only going to be room to cover the necessary everyday items (towels, sheet, storage, and organizing, etc), but all those neat elements that you don't use all the time will be put on the back burner. I have seen first hand, how many engaged couples find themselves lacking in the dinnerware, serve-ware, and accessories department to celebrate their new life together with their love ones.
So today I am sharing with you, my dream wedding registry with pretty picks for all your entertaining needs from Macy's huge collection of housewares. Every one of these recommendations is an item that I wish we would have included on our registry or that actually fit perfectly in my home.
Well, let's begin the bridal registry parade with my pretty and practical suggestions for a weekend brunch. It's always fun to have your family and friends over for a relaxing get-together on a Sunday morning! These cute pieces would help make that hosting process fun and stress-free.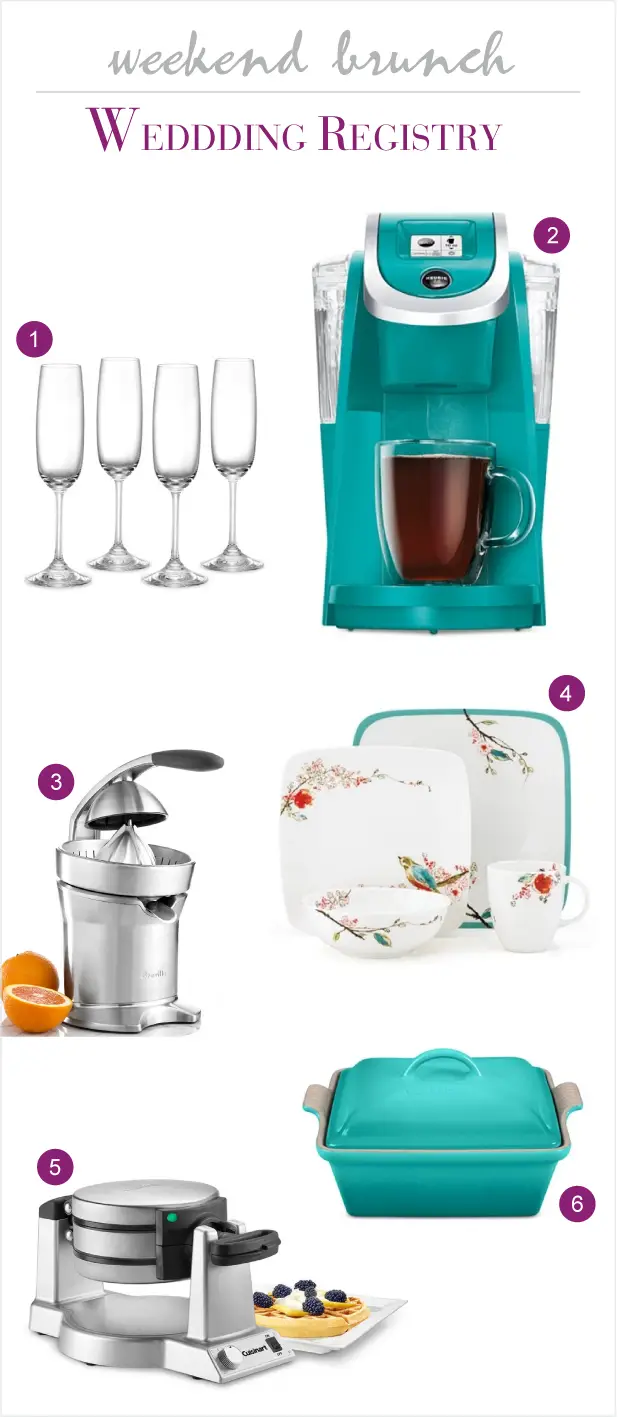 Now allow me to introduce you to a few swoon-worthy items to host the ultimate tea party. I love having my friends over for a cup of tea in the evenings to catch up on each others' lives. What about you? Well, with these feminine elements you'll be guaranteed to throw a fab tea fete in style.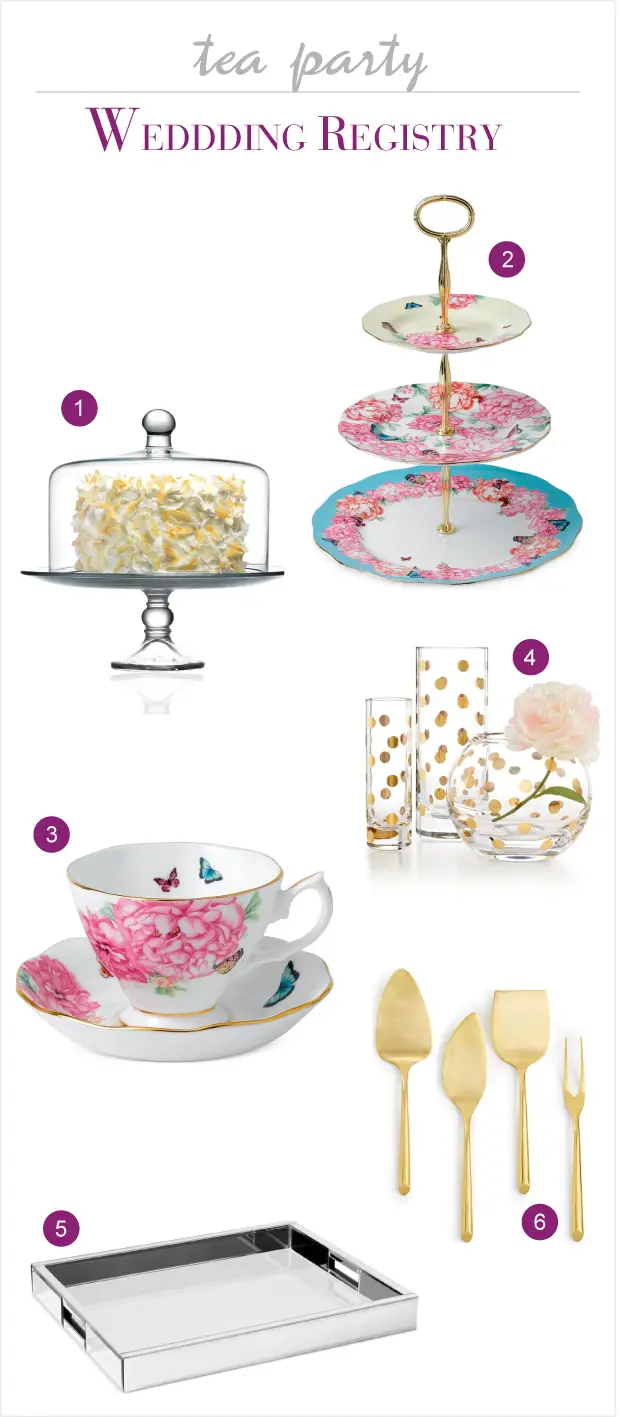 I adore all types of parties but date nights with my hubby have a special spot in my heart. After months and months of wedding planning and the whirlwind wedding weekend itself, there is just one thing you'll be dying to do… stay in! You and the new Mister deserve some time to yourselves to enjoy a cup of wine and prepare a meal together. See below for all those must-register-for pieces to get that fun – and romantic – special space to throw your very own party for two at home.
Ready to step into wedding registry heaven in the form of alfresco soirée essentials? Then, take a peek below at some of my fave outdoor entertaining pieces and get inspired to create your own fabulous backyard bash!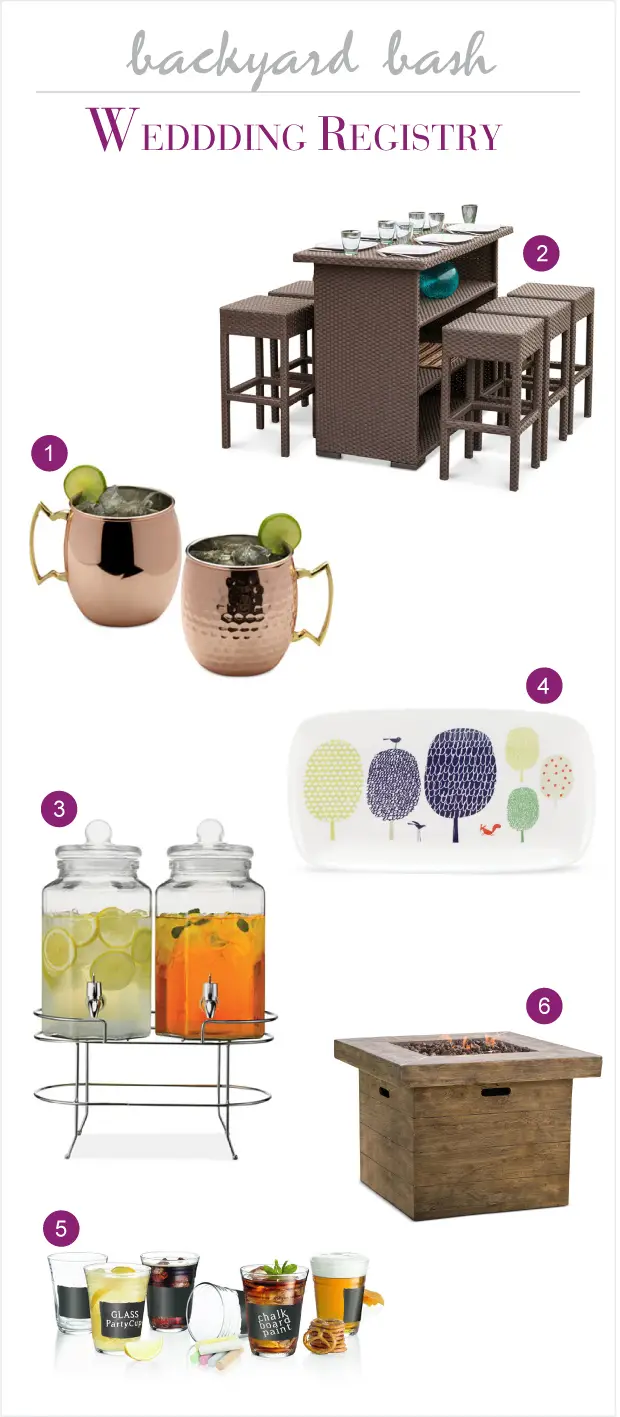 There you have it, my dream wedding registry all created with fantastic products from Macy's!
So, what are you waiting for? Head over to macys.com today and start adding my pretty, yet practical picks to your registry and make any of your future at-home-occasion a fun success!
Get an extra 15% off your wedding gift purchase with code WEDDING (valid until September 30th, 2016)
The post is brought to you by Activate by Bloglovin and its advertiser. All opinions are mine alone.
Powered By: