Hi, Brides! Laurice here and this Blogger Bride post is all about my bridesmaids. As promised, I am back with more of my own wedding planning experience! I left you expecting a PAR-TAY & I am here to deliver! I invited my 5 beautiful maids to a brunch and treated them to "thank you" gifts. We ate, drank, and of course spoke all things Laurice & Carlos! Bachelorette parties, dresses- mine & theirs, flowers, even a hashtag was created, we left nothing unspoken. It was a blast!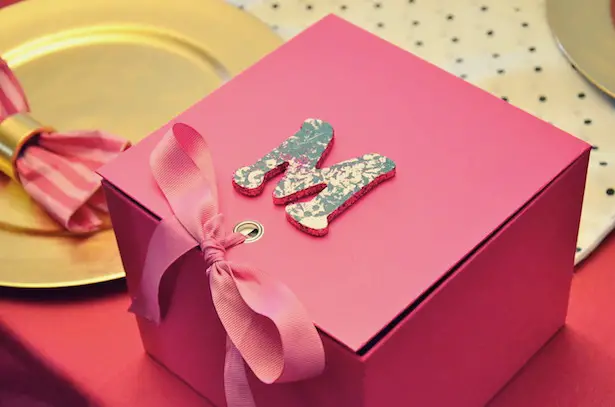 I am sure you all want some of the nitty-gritty! Why did I give them personalized boxes of goodies? Bridesmaids spend a lot of time and money on a wedding, they commit to quite a bit and this party was just the start of my gratitude towards them. I knew since the moment I decided which girls I wanted by my side, what duties they'd each have. Honoring each role they would play in my ceremony was very important to me, as my wedding will be very traditional.
They all received some of the same gifts including a DIY glittery champagne bottle, personalized matches asking "would you be my brideslaves?", a pink bridesmaid kimono, mints, and a journal with a letter from me telling them why I wanted them with me on the most important day of my life. Their special gift was directed to their job on the big day. An infinity ring, golden coin necklace, rope bracelet, flower earrings, and a special candle were all influenced by traditional roles each of my bridesmaids would fulfill. It was very important to me to capture our relationship as well, so I decorated the box with a few pictures of each gal and me! The gift boxes were very successful- YAY!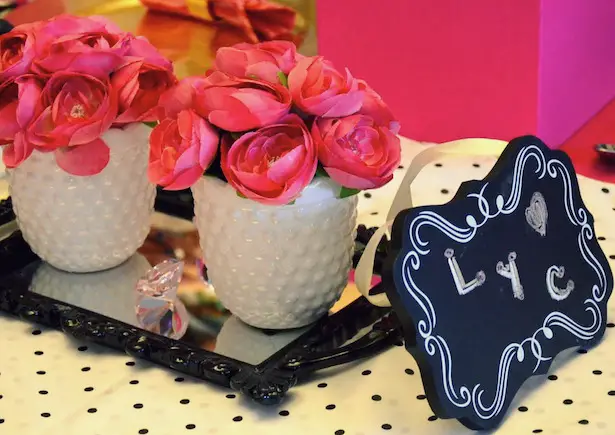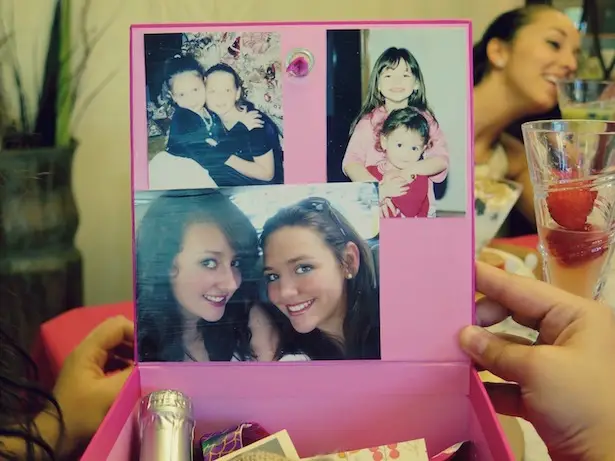 Each of my bridesmaids have different body types and skin tones, so I told them I would allow them to choose the dress they would all wear. It's been a challenge in terms of color and style, but they finally decided! I can't wait until they see their bouquets and we all walk down that aisle!
Speaking of which, I can't wait to tell you all about my dress shopping experience! Stay tuned, ladies! Until next time!
 Take a look at more of Laurice's Blogger Bride posts, here!