Hello, my sweet Brides! We at BTM love to give you great tips on how to get the perfect look for your special day! BUT, today we are going to focus our attention and yours on none other than … your BRIDESMAIDS! Every bride wants her besties to look and feel fabulous! At Ever-Pretty your best gals can choose from over 900 incredibly unique and equally stunning styles that won't break the bank! NOTHING is over $100. What's better than that?!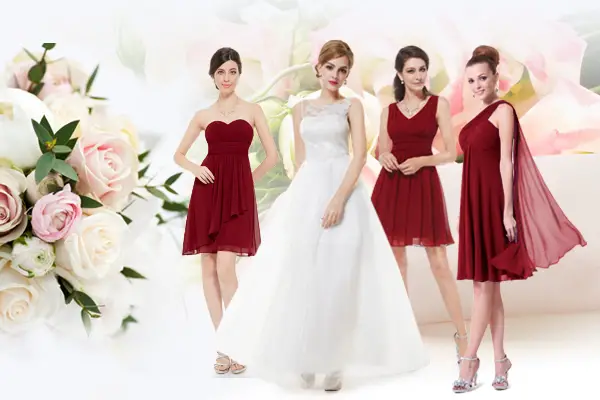 Scroll down to see some of the styles we liked best or click on ever-pretty.com and check out their entire collection of bridesmaid dresses…. trust me ladies, you won't regret it! And now  whip out your credit cards and get your wallets ready… this is a MUST!
Ever-Pretty has so many styles that will fit any type of wedding. We all know evening receptions call for elegant attire, and the Double V-Neck Mermaid Evening Gown is just the perfect match! It is available in 7 different colors and flatters any type of body, so all your girls will look amazing! There are also gowns so versatile, they can be used for relaxed beach weddings in one color or fancy country club weddings in another! Look at the stunning Chiffon Maxi Dress with Flowers on One Shoulder- a lighter color makes it ready for a tropical theme, while a darker hue allows for a more intimate setting.
Oh- wait, are you thinking a brunch wedding? This casual occasion allows the girls to show off their legs in a lovely short dress. Thankfully, Ever Pretty has an abundance of cocktail dresses ready for your choosing! The gorgeous One Shoulder Ruffles Padded Chiffon Cocktail Dress is the perfect flow of fabric for the occasion!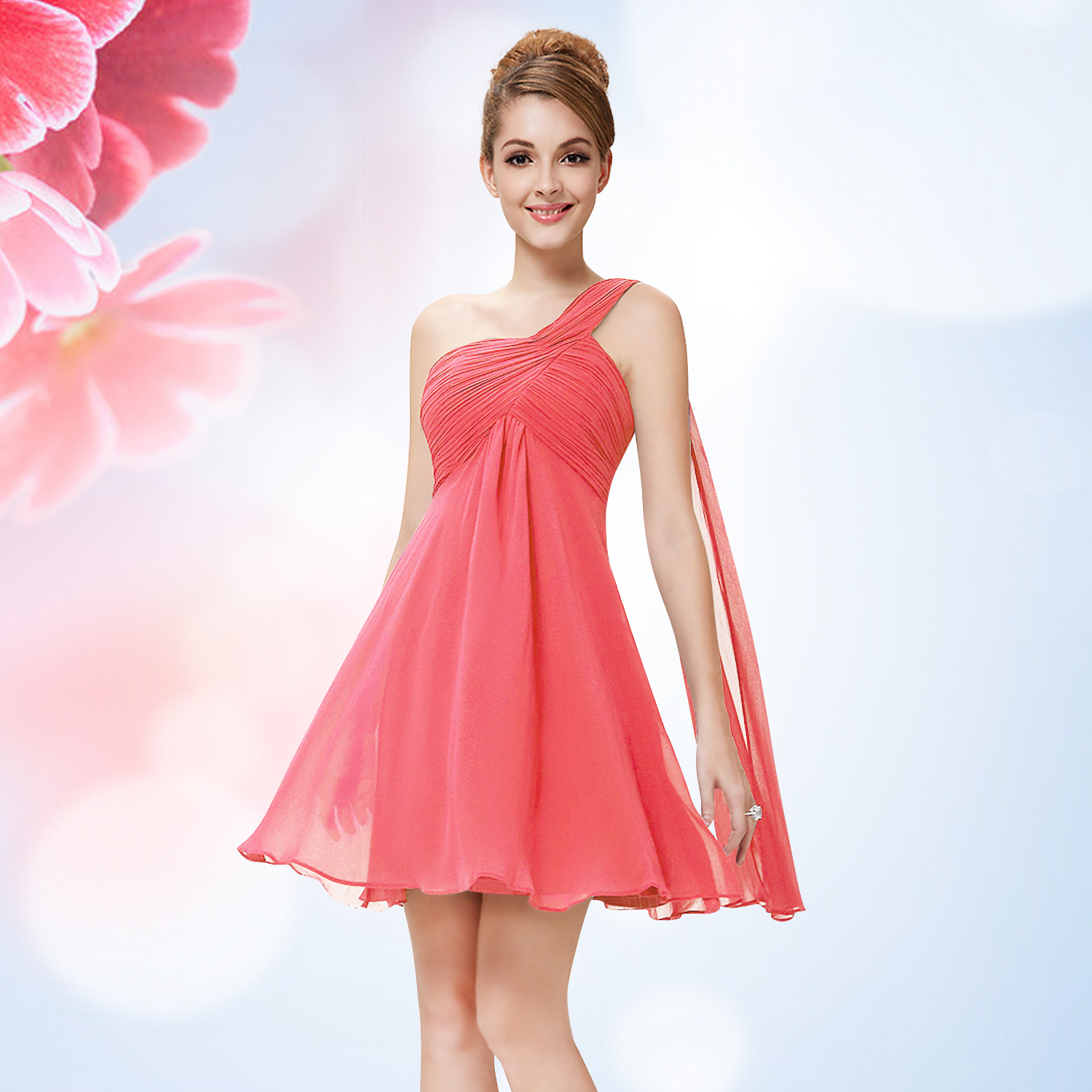 If you have any questions about matching styles and colors call 855-377-3889 and Ever-Pretty will not only help you but hand pick them for you. What a life-saver! And if you happen to be in or near Irvine,CA you can call and make an appointment for a personalized Ever-Pretty experience! And now head over to Ever-Pretty.com and start shopping for your fabulous bridal party look! Happy shopping!