The man of your dreams popped the question. You said yes. Hooray! You're engaged! Once you finally peel your eyes away from that stunning sparkler on your finger, reality will seep in and decision-making time will commence! Fear not! To assist you in some of that heap of stress, we put together some guidelines to kick off your wedding planning process.
Resize and Insure your Engagement Ring
Believe me darlings, I know that sparkling ring is perfect in every way possible. But are you sure there isn't a little bit of wiggle room — or maybe it's just a little tight? If that be the case, get it resized as soon as possible so you can flaunt it without the fear of losing it. Trust me! The last thing you want is to drop the thing an hour after slipping it on! I promise you, nothing will replace the sentimental value of your ring. So always be prepared, just in case something does happen to that precious rock, and ensure it so at least you can get your (or his) money back. [EXPLORE OUR RING SHOP]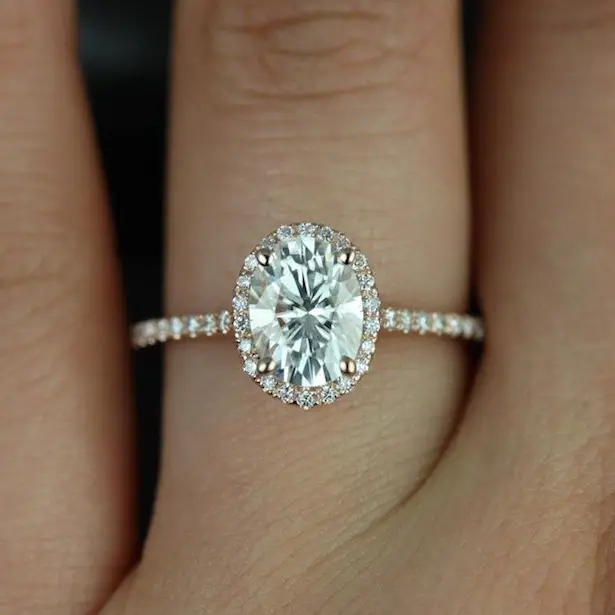 Set a Date, Even If It's Not the Date
Once the "Congratulations!" and the "Let me see your ring," subside for a bit, the first thing your family and friends will ask is "When's the wedding?" Try to come up with an estimated answer, such as "We're thinking next summer" or "We like the idea of early 2016." Your loved ones will appreciate feeling like they're in the loop (key word being "feeling"!), but this will also help you when looking for a venue. Keep in mind how much time you feel comfortable giving yourself to plan your nuptials, and consider avoiding major holidays or family events to avoid conflicting dates. [SHOP SAVE-THE-DATES]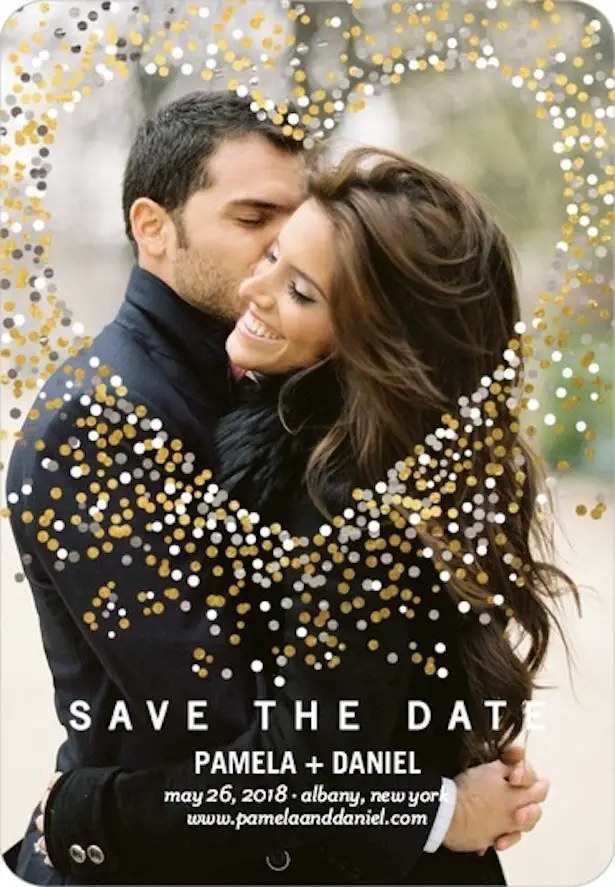 Let's Talk Numbers
Sit down with both families and decide how much everyone is contributing. I know this is a difficult conversation, but it's better to figure out the budget as soon as possible. This number will affect all wedding decisions and purchases you will be making, so be sure to work out a budget before you start planning. Opening a savings account is a smart idea and an easy way to keep cash accumulating for the big day – Deposit a set amount every paycheck and use the money for wedding-related expenses only.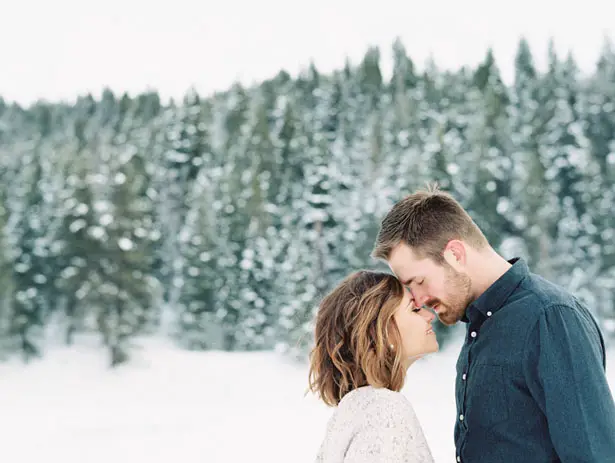 Dream Up Your Style
Enough numbers talk! Let's move on to the fun part: your wedding style! Before you try on dresses, seek a florist, or sample cakes, look at the big picture and define what kind of atmosphere you want for your big day—classic, romantic, vintage, botanical, rustic, modern or all-out glam. Do you want your celebration to be formal, casual or somewhere in between? My personal favorite weddings are those that combine two or more styles. For instance, a glamorous affair with a touch of rustic charm, or a modern chic soireé with a hint of romance. The sky's the limit! To help you get a better idea of what type of wedding you want, spend some time gathering inspiration. Check out wedding blogs, magazines and events like Your Wedding Experince. Definitely open a Pinterest account and start pinning away, my friend! [EXPLORE OUR WEDDING GALLERIES]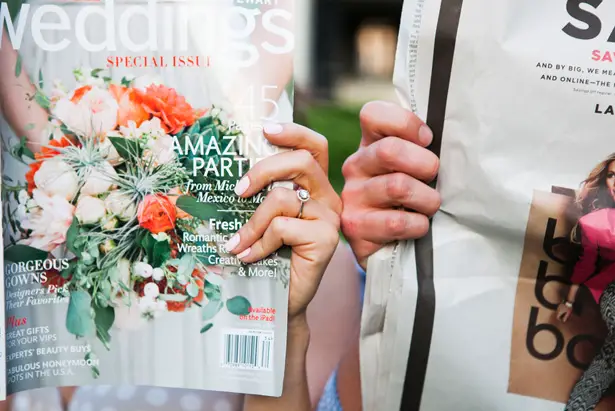 Pick a Location
With the style of your wedding defined, envision your perfect venue. Close your eyes and picture your fantasy set-up. What do you see? Are you walking barefoot on a beach? Perhaps you want something classic and envision a ballroom filled with roses? Or maybe you seek a rustic vibe and want to tie-the-knot in a local barn? Ask yourself some of these key questions: Home or away (destination wedding)? Outdoors or indoors? Big or intimate? Once you've made your decisions, we can get down to specifics.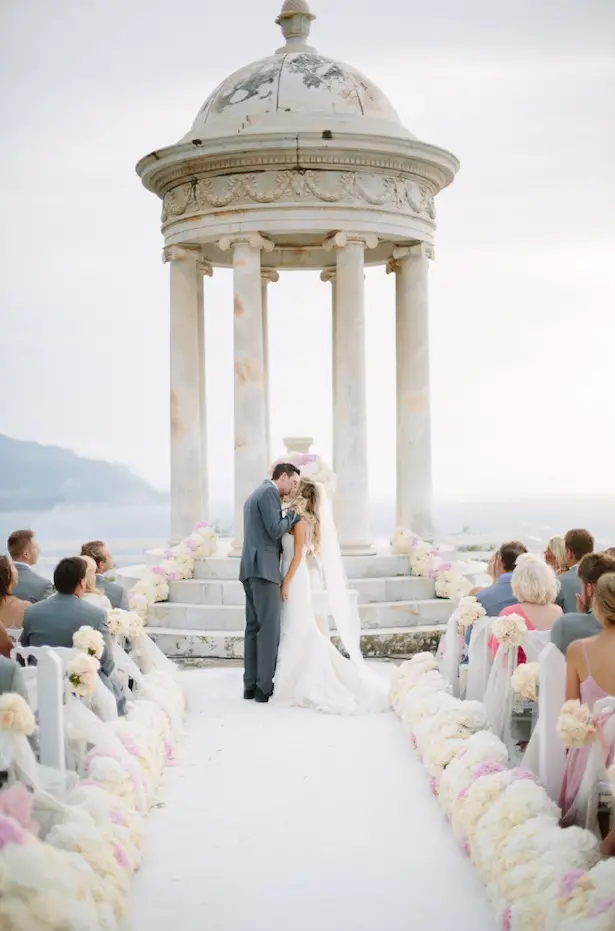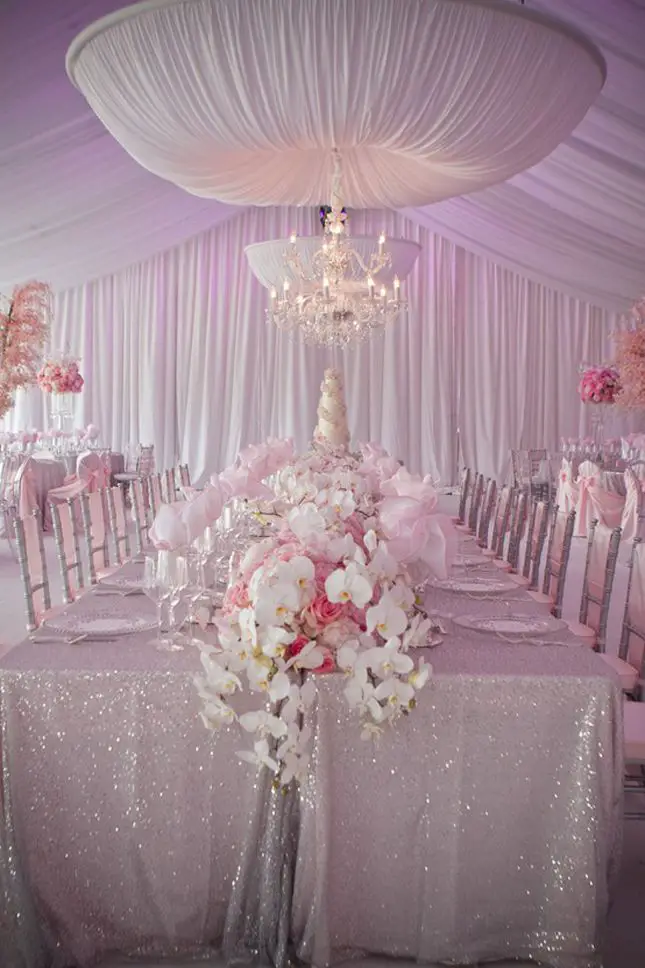 Set the Guest List and Book a Venue
When building your guest list, consider the fact that most venues have a limit of how many people they can accommodate. Find a few places that meet your vision we talked about earlier and ask about capacity. You do not want a soiree that looks half empty, but at the same time you want to leave enough room for your guest to move around comfortably and dance the night away. If your parents are fronting a major part of the bill, they may have a few additions to your guest list. Some you may not even know. Ask them for their guest list now and don't let them procrastinate!
Take into account that more guests means higher prices, as catering and cake costs are generally calculated on a per-head basis. More people means more tables, and more tables means more flowers, linens, china, etc. It's a good thing we came up with that budget earlier on, am I right?!
Now that you know more or less how many people you will be inviting, reserve your venue! Ensure that you get the look you envisioned, with the price you budgeted for by shopping around, scheduling visits and booking early. Once you have your venue set, you will officially have a wedding date! Congrats!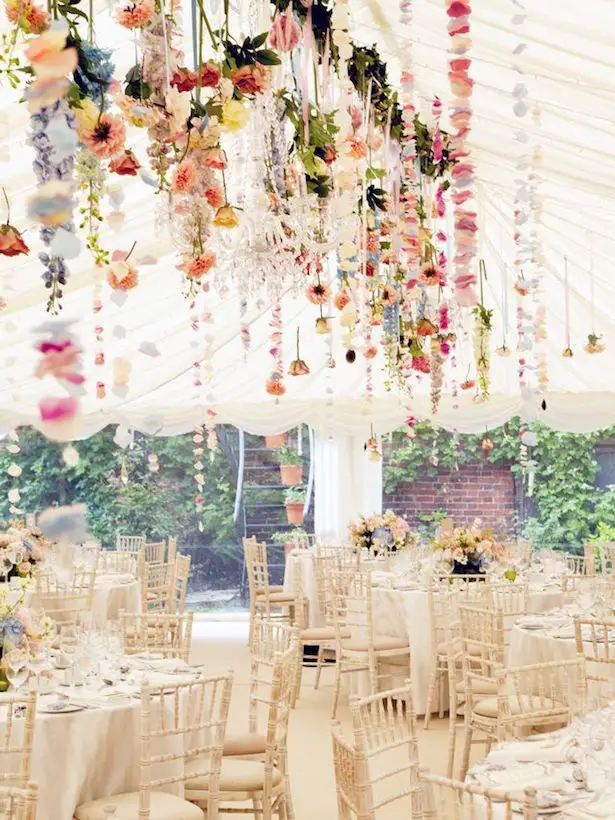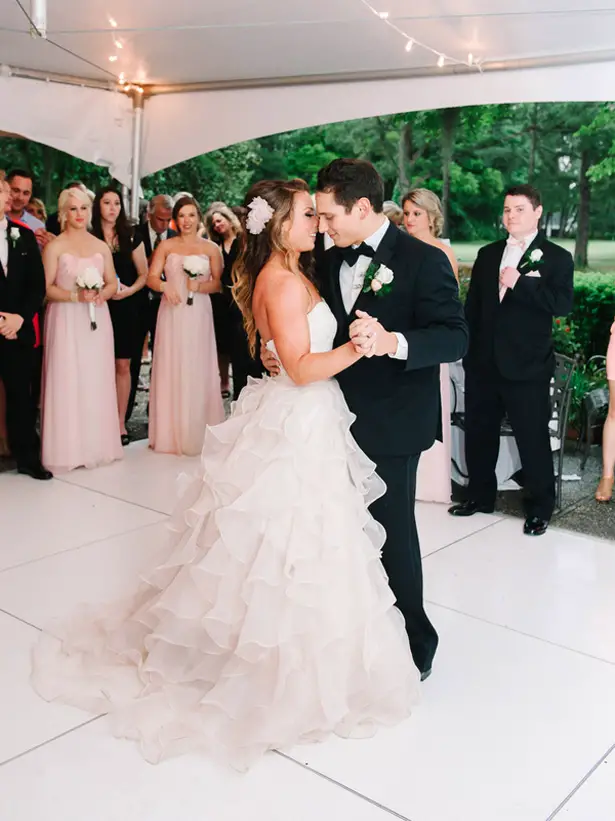 Defining the Details
Give yourself permission to let your brain turn into its own wedding channel. If you are anything like me, you have been planning your wedding since you were five years old and you know exactly what you want. But, if you haven't, that's OK; now is the perfect time to collect ideas that inspire you and define what you want—and don't want—for your special day.
Defining the small details such as your color palette, invitations and bouquet could be time-consuming and sometimes challenging. Don't let that get the best of you! Have fun and keep your eyes open for inspiration! Something as unlikely as a family heirloom, a wallpaper pattern, or a favorite song can spark your creativity. I recommend incorporating elements that reflect your story as a couple and who you are as individuals. Don't be afraid to do things differently! There is no other couple like the two of you! [EXPLORE THE GALLERIES]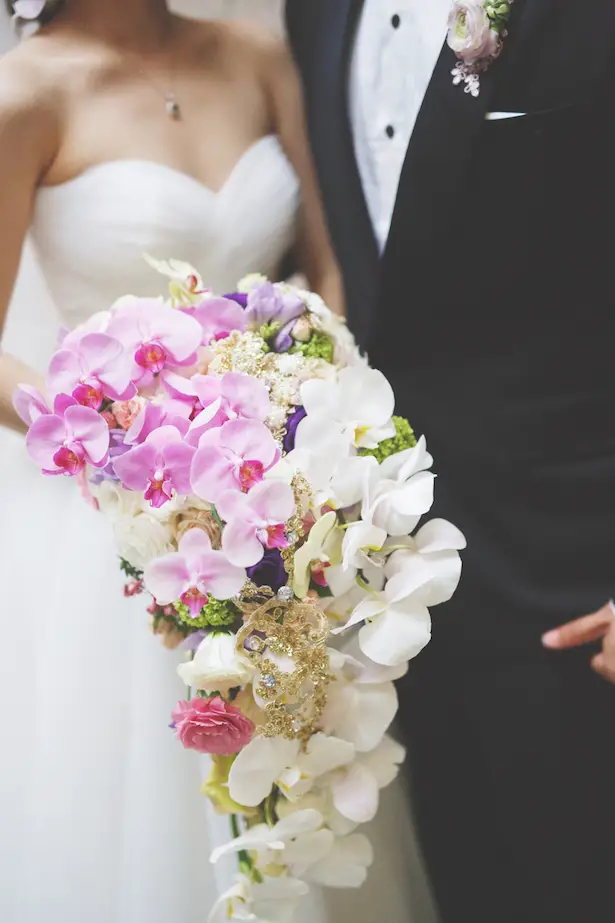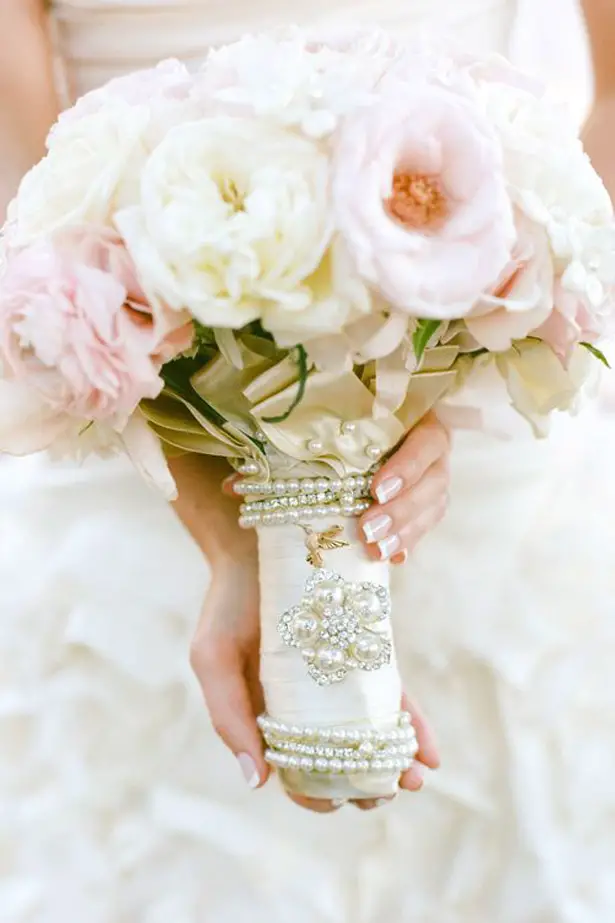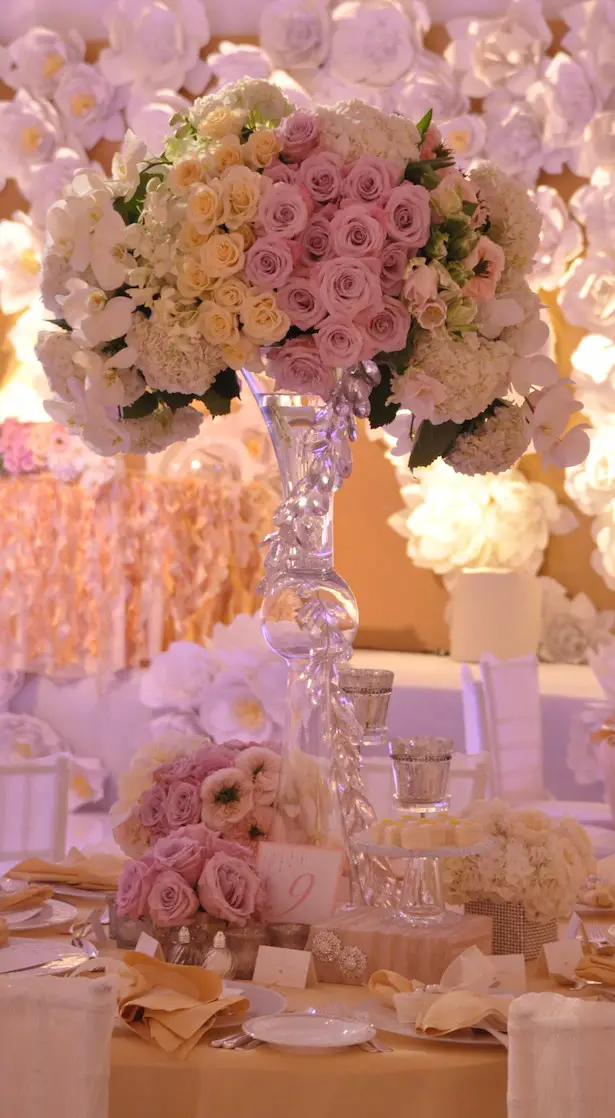 Create a Wedding Website and App
Setting up a wedding site to keep everyone informed about your nuptial news is a lifesaver for brides! Can you imagine a time when the only way we could get the answers to our questions was by calling? Our phones wouldn't stop ringing! People appreciate feeling like they're in the loop and they like all that mushy detail! Post photos, write your "how we met" story, and make sure it matches your wedding theme and colors. Have fun putting it together and make it as personal and interactive as you want.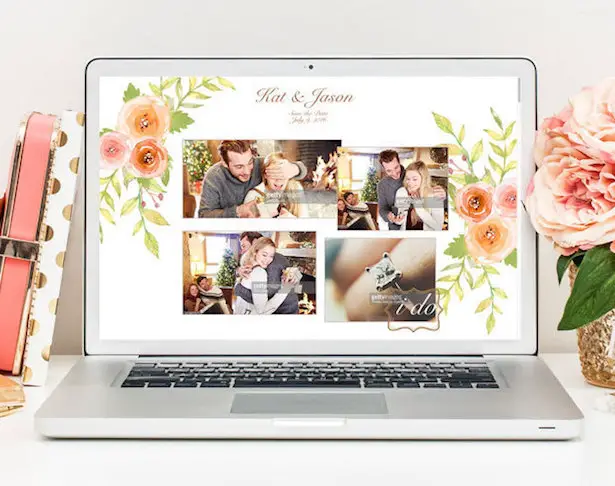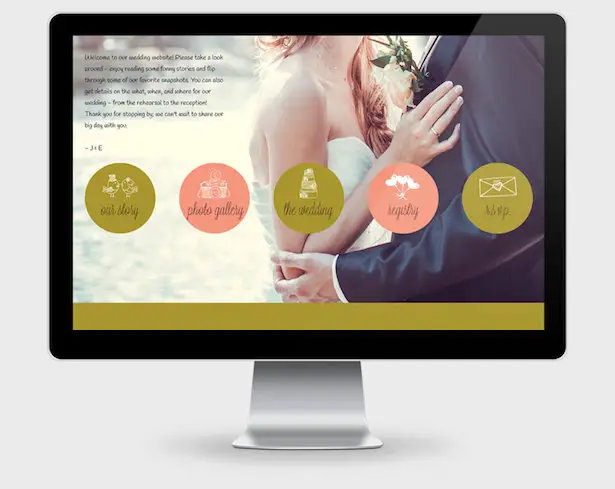 Choose Your Wedding Party
Let the tables turn and prepare to propose to your bridesmaids and remind your fiancé to choose his groomsmen. Honestly, the sooner you ask, the sooner they can help! But keep in mind, your wedding party is spending their valuable time and money to help you with your perfect wedding. Be considerate and kind by keeping them informed about your plans. It doesn't hurt to throw in a gift upon proposal. A Starbucks gift card, a bottle of wine or even a nicely written card showing your gratitude goes a long way. [SHOP BRIDESMAID DRESSES]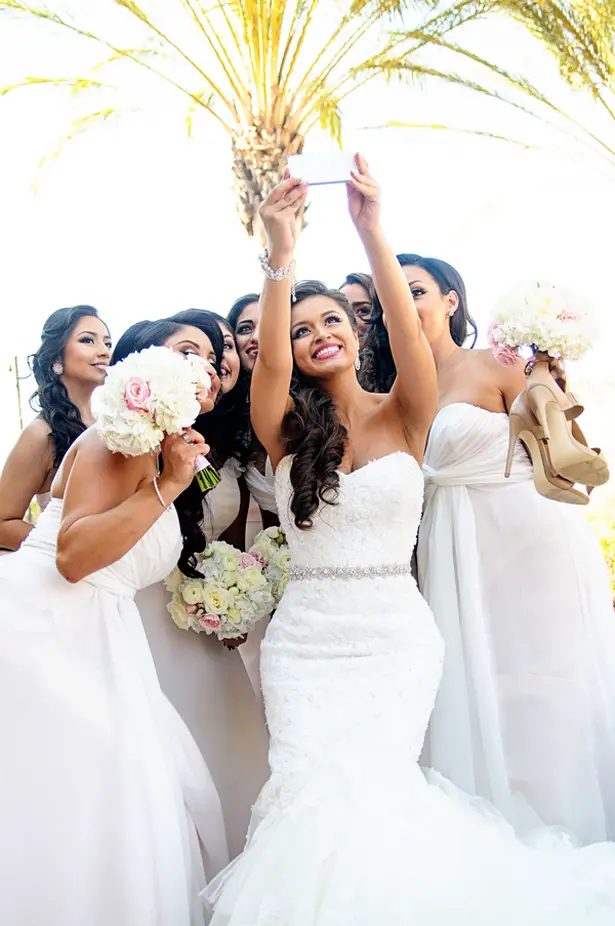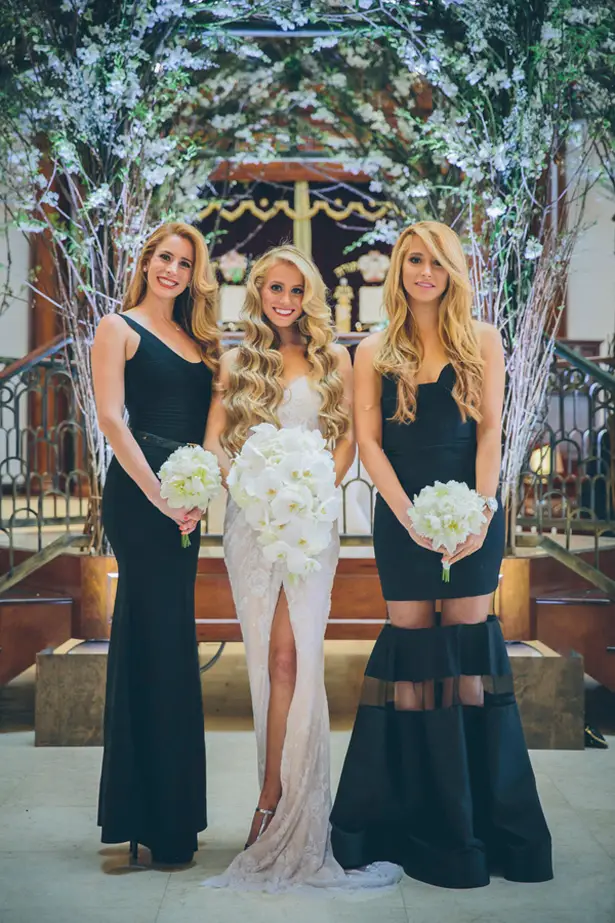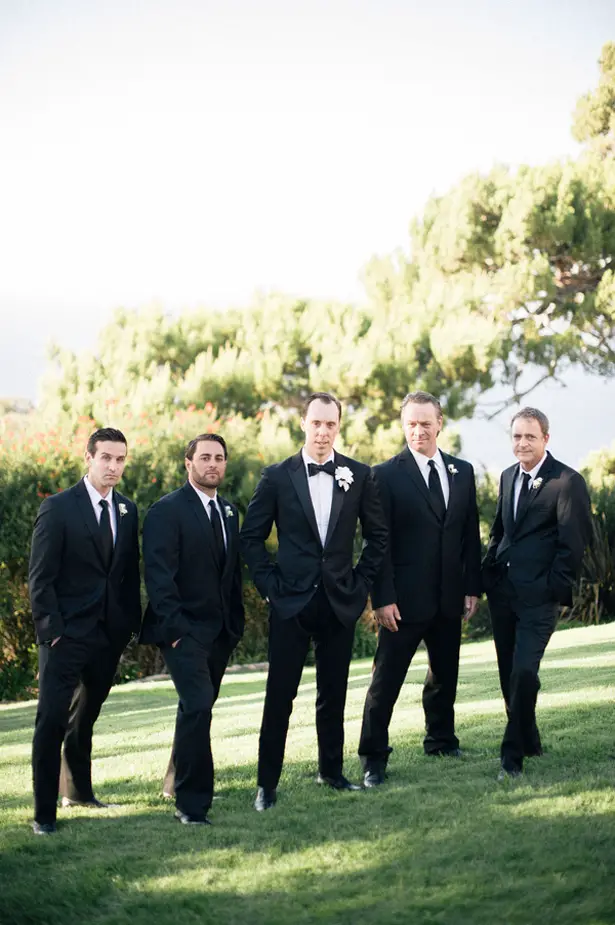 Consider Hiring Help
When brides ask me for advice about their wedding, my number one recommendation is to hire some help. The type of wedding consultant depends on your lifestyle and how much help you want. If you're an on the go couple or are getting married abroad, then you should hire a full-time wedding planner to help you prepare your entire event from the save-the-dates to the honeymoon. If you want to plan it all but need some guidance, you may hire a consultant to assist you with key points including budget, schedule, and lists of good vendor and site choices—before you go solo into the planning process. And definitely hire a day-of coordinator, who will make sure everything goes smoothly on your wedding day. Keep in mind that a wedding planners and coordinator will cost extra money, so make sure the option fits into your budget before you give it serious consideration. And also consider that consultants, planners and coordinators can get you the better bargains from your vendors. So spending a little extra here may save you a lot of extra there! [FIND A WEDDING VENDOR]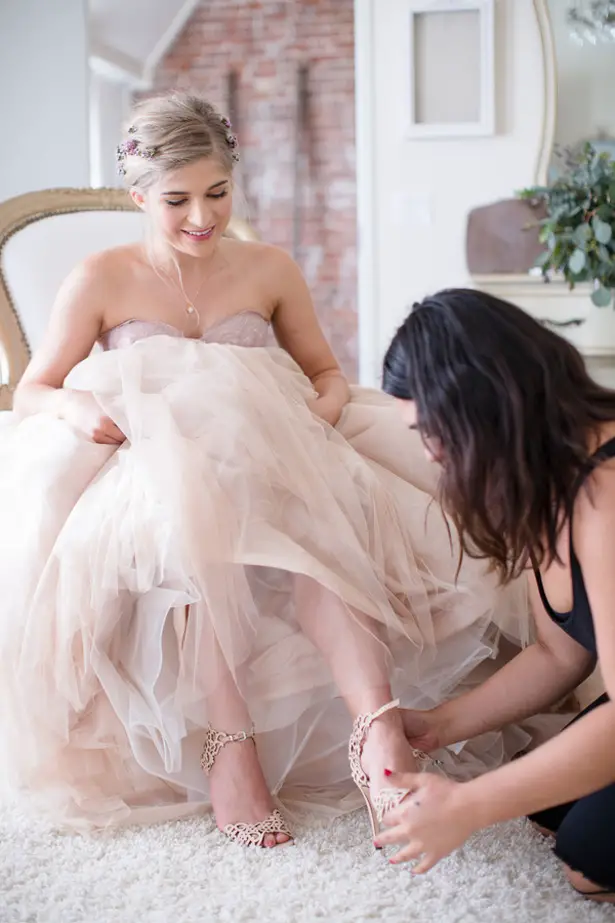 Hire Priority Vendors
Whether it's the trendiest music or amazing flowers, figure out what your highest wedding priorities are and snap up the vendors whose work you love as soon as possible. Many hot wedding photographers and other in-demand vendors are hired more than a year in advance, and once they're booked, they're pretty much gone. Maybe you want to hire the best florist and can go easy on the music. Or maybe you want an extraordinary cake and can tighten your budget on the invites. Or quite possibly everything is your priority! Whatever it may be, be sure to research early to get what you desire! [FIND A WEDDING VENDOR]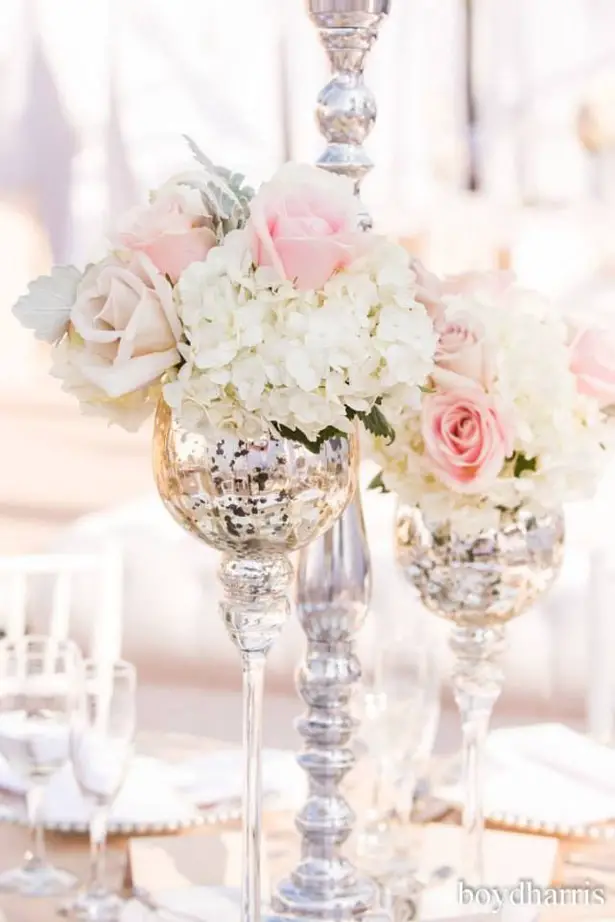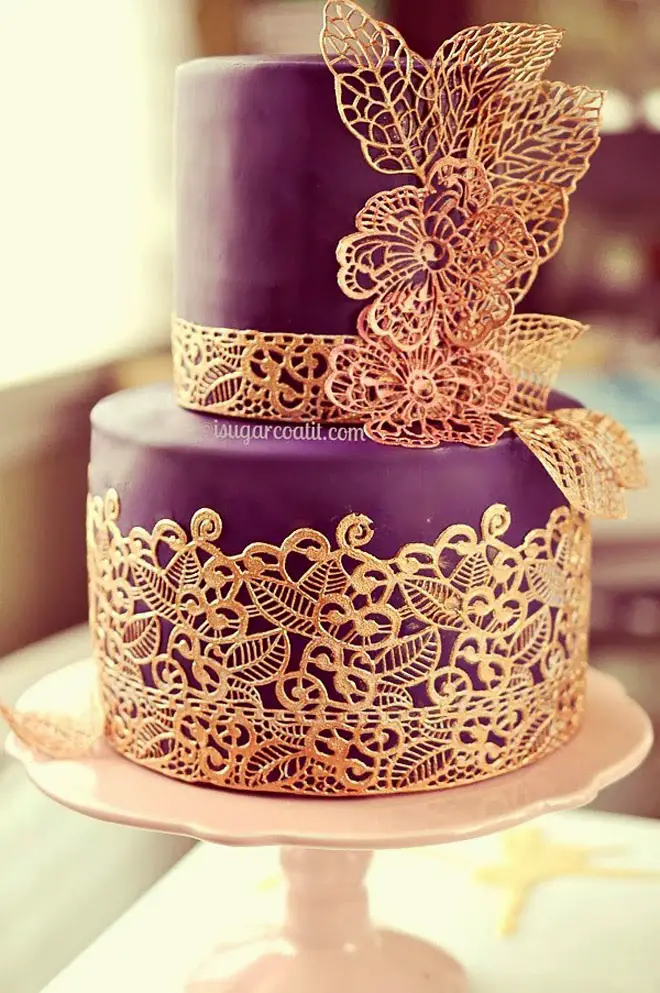 Shop Dresses!
The time has come, ladies. Whether you've been holding off on this very day or you have been anxiously awaiting your entire life, it is now time to shop for that dress! Begin your search by browsing dress photos online and saving your favorites (Pinterest, hello!)– you'll want to take them with you to your appointments. It may take a lot of shopping around, and most likely, you will not find your perfect dress on the first day. But keep your heads up and your minds open! We're all different and that gorgeous dress you saw online may not actually be as flattering on you. Take the right people with you as well! You want this to be a fun and memorable experience. Only you know who they are. Maybe your best friend. Maybe your mom. Maybe not your mom! Ultimately, be sure you are making your own decision and that everyone is simply helping you choose and not making the choice for you.
To help you start the quest for that dream dress we gather the best gowns out there on our Wedding Dress Gallery. Browse by silhouette, neckline, price, etc. or upload a photo of a dress you like and find a match. CLICK HERE TO START