If you're considering a destination wedding, Mexico should be at the top of your list. It's seriously such an amazing place to get married! Why? For all the reasons below.
Affordability, beauty, cuisine, and much more. Today we'll cover the top 5 reasons why you should consider Mexico for a destination wedding. Let's get started…
1) Stunning Beauty & Activities
First off, the natural beauty in Mexico is breathtaking! From crystal clear waters to lush jungles and mountains, the views are stunning. There are so many gorgeous locations to choose from, like beachfront all-inclusive resorts, secluded villas, and historic haciendas. You and your guests will be surrounded by picture-perfect scenery. They'll also never be bored with activities like:
Snorkeling or scuba diving.
Ancient ruins: Chichen Itza, Teotihuacan, and Tulum.
Swim, sunbathe, or surf.
Whale watching or swimming with whale sharks.
Swim in cenotes.. Freshwater sinkholes and underground rivers.
Jungle adventures like ziplining or jungle buggy adventures.
The secret to creating memories is by providing unique experiences guests will not forget.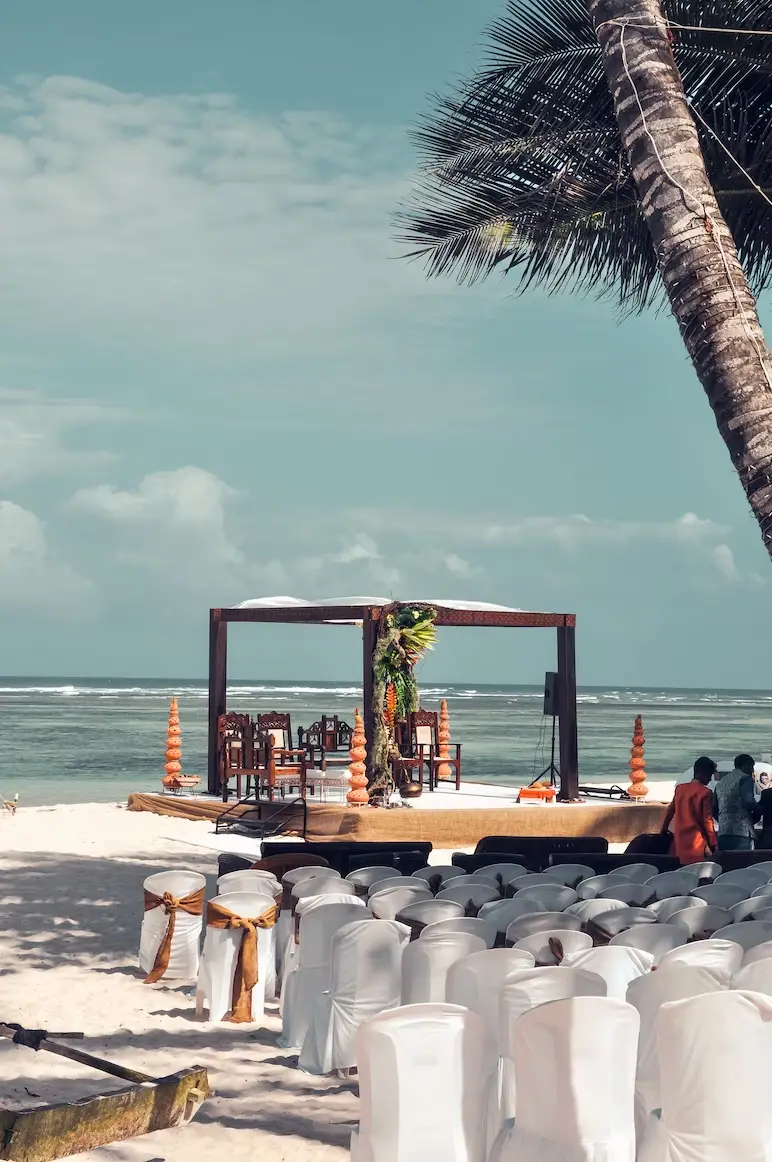 2) Affordability
Mexico is super affordable compared to other popular wedding destinations like Italy or Greece! Think Cabo and Puerto Vallarta on the West Coast and Cancun, Playa del Carmen, and Tulum on the East Coast. You can save money without sacrificing quality and make your dream wedding a reality. And the best part? $5500 is the average cost of a destination wedding in Mexico at an all-inclusive resort. 28k is the average cost of a wedding in the U.S. Wowzer.
You'll also find that venues, catering, and other wedding essentials are often more affordable in Mexico than in other locations. You can save money without sacrificing quality, making your dream wedding a reality without breaking the bank.
What do wedding packages include? Glad you asked:
10 items are usually included in resort wedding packages.
Wedding coordinator: Resorts provide a wedding coordinator to help plan your wedding and make sure everything runs smoothly on the day of.
Venue: The package will include a venue for your ceremony and reception, like as a beachfront gazebo or garden location.
Officiant: Whether it's a religious or secular ceremony, wedding packages typically include an officiant.
Decorations: Basic decorations for your ceremony and reception, such as flowers, candles, and linens are included.
Photography and videography: Many packages include a photographer and/or videographer to capture your special day.
Food and beverage: Catering for your reception is included. Think appetizers, dinner, and drinks.
Wedding cake: Your package may include a wedding cake or the option to add one on.
Music and entertainment: The resort typically provides music and entertainment for your reception, such as a DJ, live band, or fire dancers!
Spa treatments: Some packages include spa treatments for the bride and groom, such as massages or facials.
Honeymoon suite: Many wedding packages include a complimentary honeymoon suite for the bride and groom.
It's hard not to be interested in a resort wedding, right? You can search for a wedding resort by budget, group size, locations and more.
3) Delicious Cuisine
Let's not forget about the food! Oh, the delicious food. Mexican cuisine is known for its bold flavors and fresh ingredients, making it a favorite among foodies around the world.
You can serve traditional dishes like tacos and guacamole or go for more upscale options. The resort or caterer will have many food options to choose from. Vegetarian, kosher, and traditional Indian, they'll have you covered.
No matter what you choose, your guests are sure to be impressed by the delicious food and drinks available.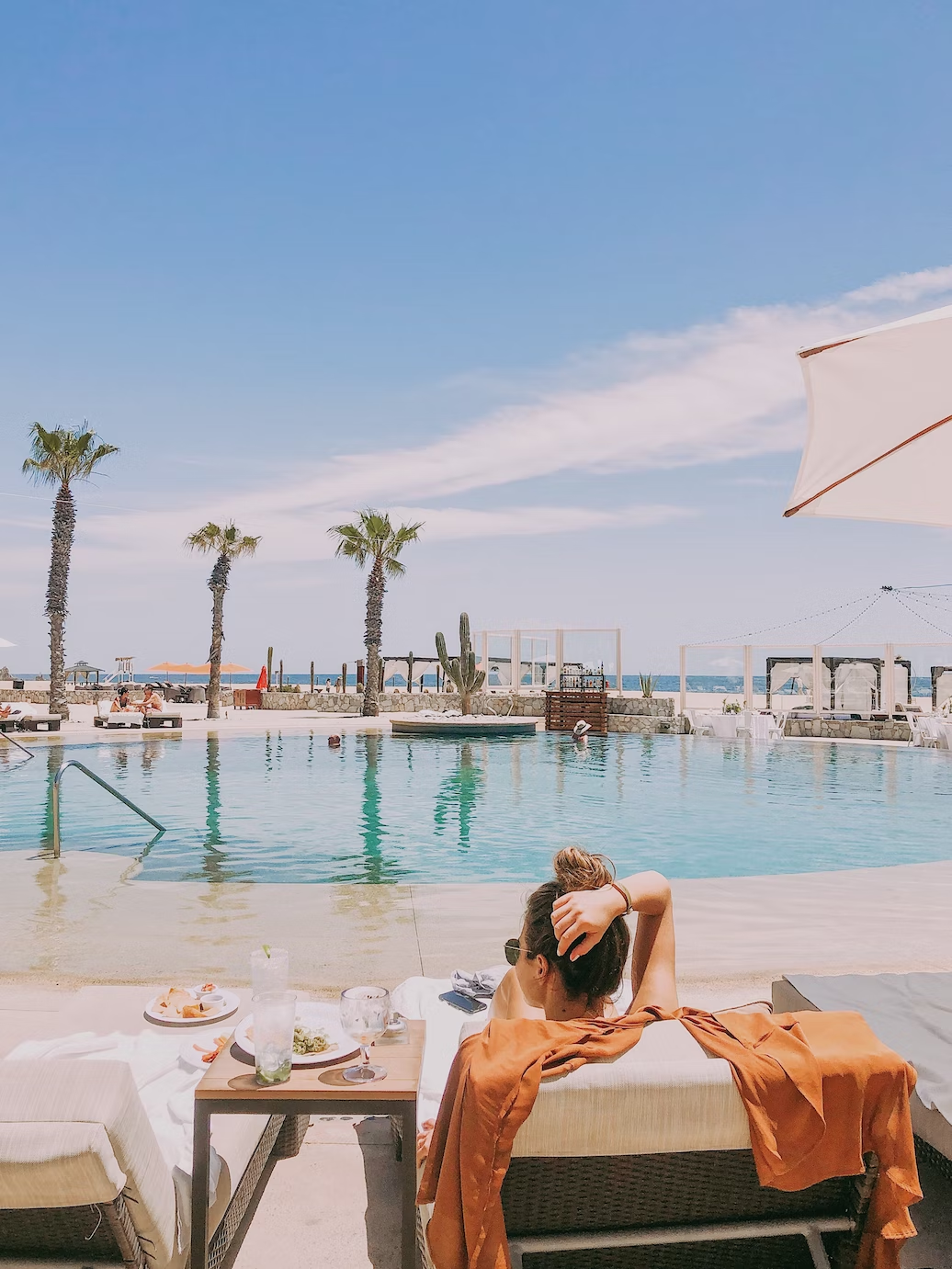 4) Mini-Vacation for You and Your Guests
Never underestimate family and friends vacationing together. It's a blast and beyond memorable.
Having a destination wedding in Mexico is like a mini-vacation for you and your guests. You can spend a few extra days eating and drinking together, exploring the country and enjoying a beachy paradise. Nothing like going to breakfast together after a wild night!
Your guests will thank you for allowing them to escape their daily routine and celebrate with you.
5) Warm Hospitality
And last but not least, the locals are so friendly and hospitable. They'll make you feel right at home and ensure your wedding day is filled with love and warmth.  The locals will go above and beyond to ensure your wedding day is filled with love and warmth, making it an unforgettable experience for everyone involved.
You'll feel the love not just from your friends and family but from the locals as well.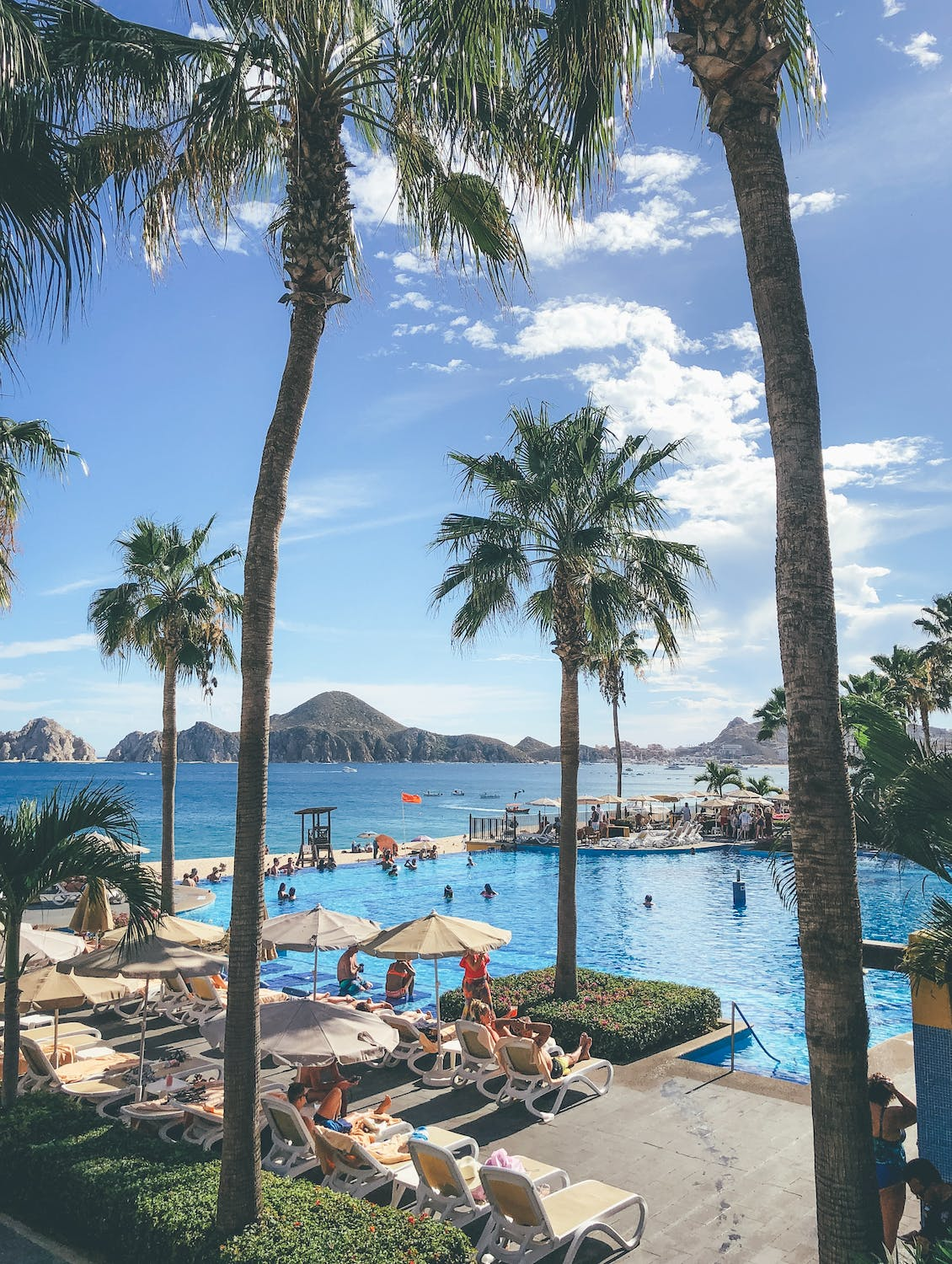 Conclusion
As you can tell, Mexico is a fantastic location for your destination wedding. It's beautiful, affordable, mouthwatering cuisine and top-notch hospitality. Your guest will have a fantastic time and an unforgettable time which is, after all, what it's all about.
Why not say "I do" in Mexico? Make your wedding day magical!