Boho Wedding Dresses for an Enchanting, Retro Effect
For free-spirited brides ready to let their love run wild, the new All Who Wander collection invites brides to boldly start their next adventure. Inspired by brides' vibrant hearts and fierce love stories, this new collection of wedding dresses is designed for the blissfully boho and effortlessly ethereal. 
"Love is alive like never before–and our boho brides are ready to celebrate," said Martine Harris, Chief Creative Officer of All Who Wander. "The new All Who Wander collection is inspired by the adventurous, daring spirits of our brides, and we've gone all-in with inventive, dreamy designs." 
This collection has something for every boho beauty. Featuring design elements from striking cutouts to daring statement backs and billowing sleeves, this collection of wedding dresses achieves a new dimension of detail. For the minimalist bride, gowns with simple, sleek silhouettes are effortlessly breezy and chic. For brides looking for a whimsical flair, dainty floral patterns, artisanal embroidery, vintage-inspired laces and fluttering fringe details decorate the gowns for an enchanting, retro effect. 
Let's take a closer look at some of the hottest trends in All Who Wander's latest collection:
Daring Statement Backs
Made for the romantic at heart, Leyla is the oh-so-sweet wedding dress of your dreams. Head-to-toe lace gives this wedding dress a soft, delicate feel, and the back is boldly bare with delicate straps to add extra detail and support. 
Vintage-inspired simplicity comes to life in Aiden. The V-neckline features a cowl-neck swoop for a classy, ultra-chic look. The gathering at the back effortlessly hugs the body for a flattering fit, and the wide-open back adds a touch of sexiness to complement the chic simplicity of the silhouette.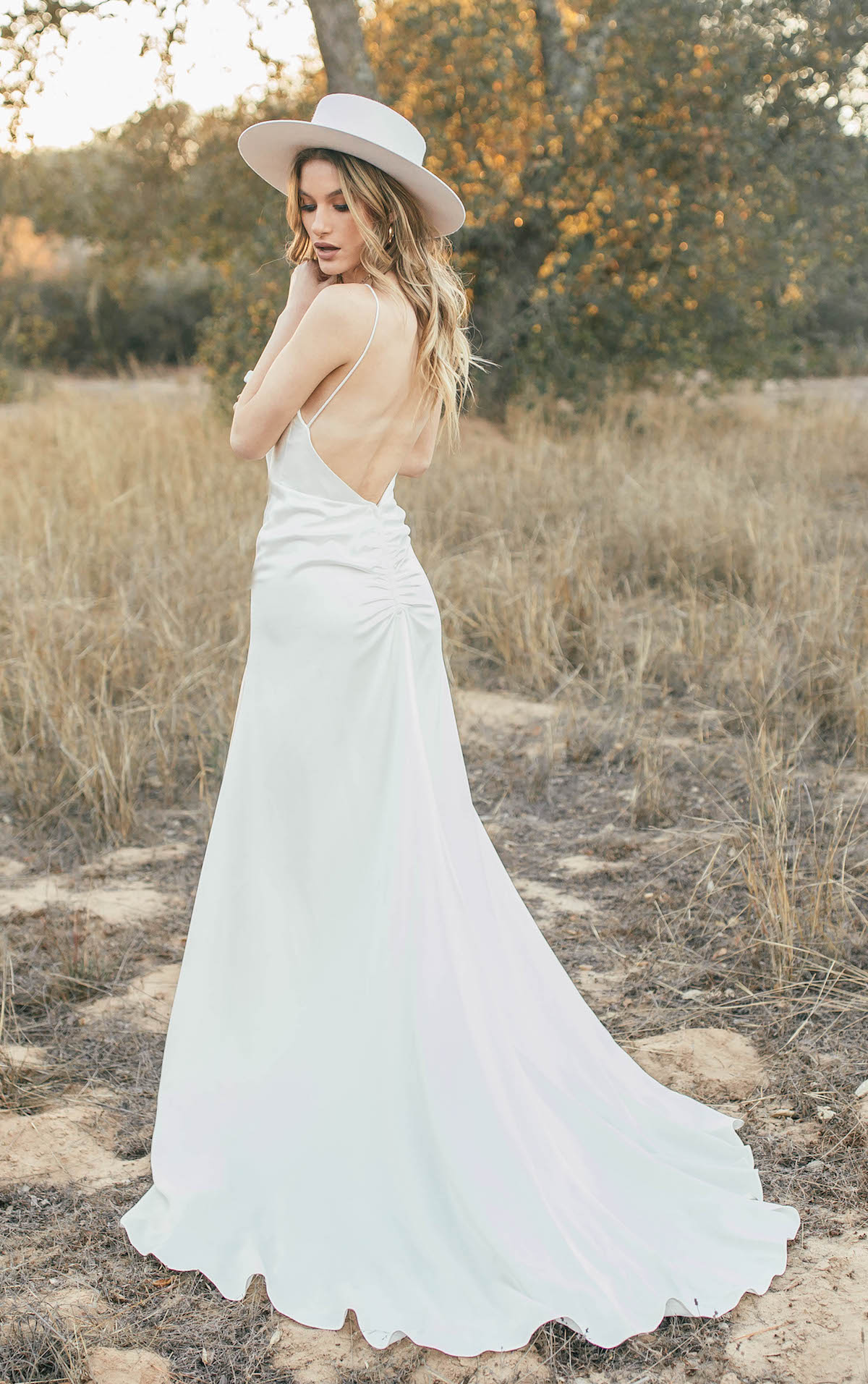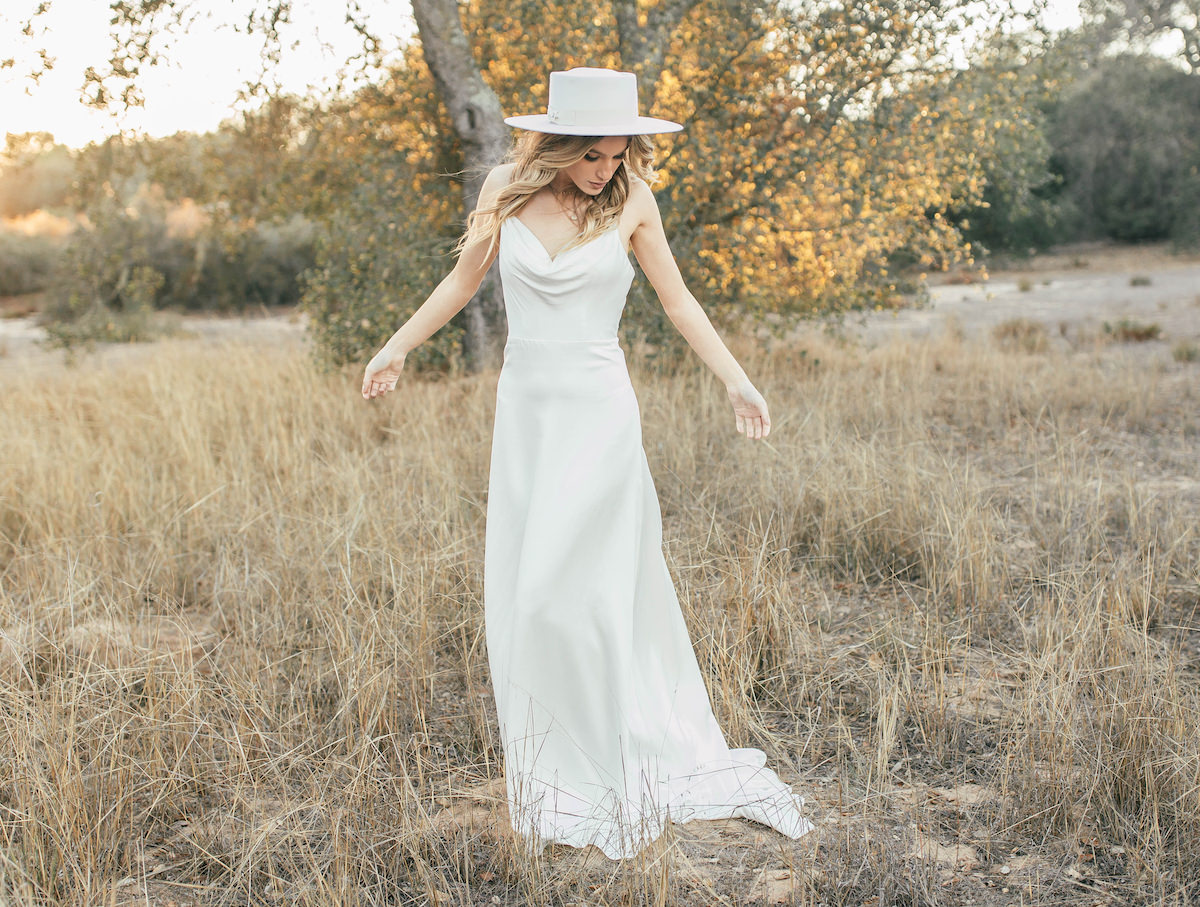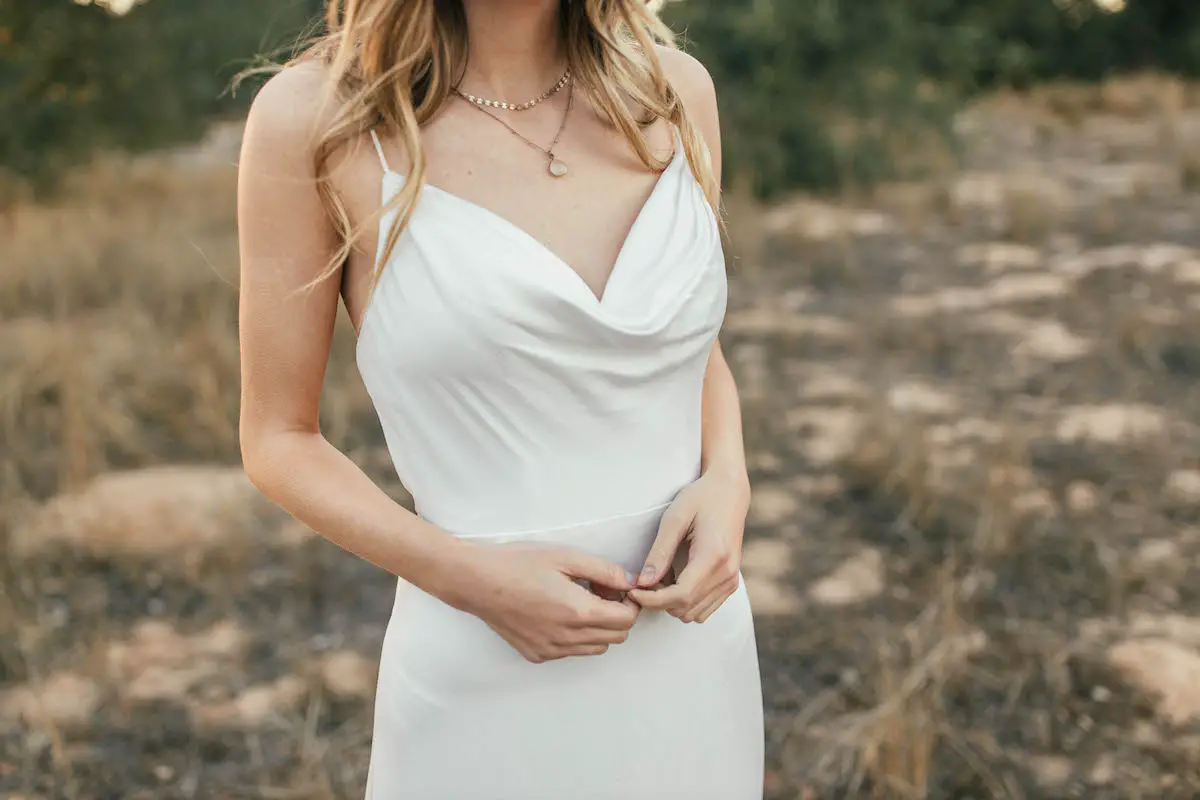 Sexy simplicity meets boho beauty in Tatum. The simple satin fabric is so soft and chic, and it hugs the body's natural curves like a dream. The open back adds a final touch of casual sophistication to this boho stunner.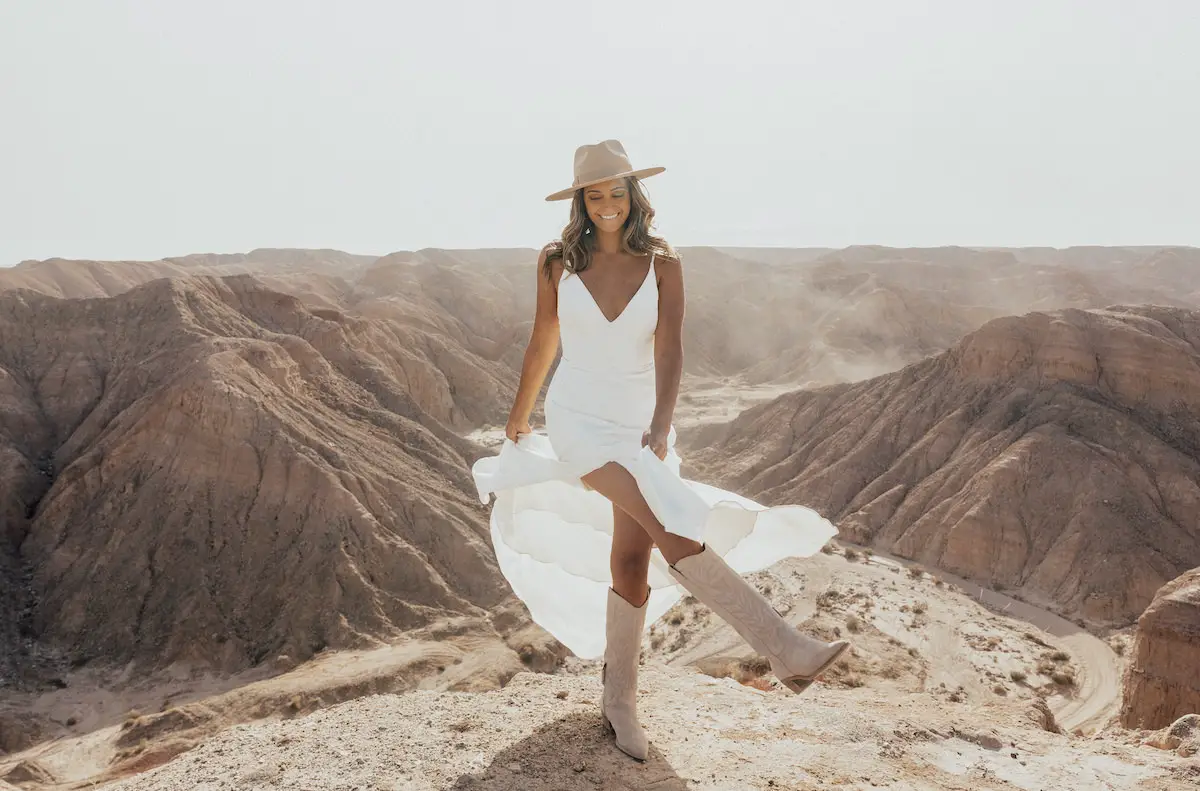 Billowing Sleeves 
Meet Kenzo, made for the daring, adventurous bride. Adorned with swirling, intricate lace appliques, this wedding dress is both whimsical and sophisticated. The optional long sleeves transform this gown from a boho beauty to an extravagant bridal statement.
Knox features a structured sweetheart neckline, paired with a corset-inspired bodice, to beautifully highlight the body's natural curves. With head-to-toe linear lace details and a striking silhouette, this wedding dress is truly traditional with a twist. Detachable voluminous off-the-shoulder sleeves offer a timeless touch to give this dress all the vintage vibes.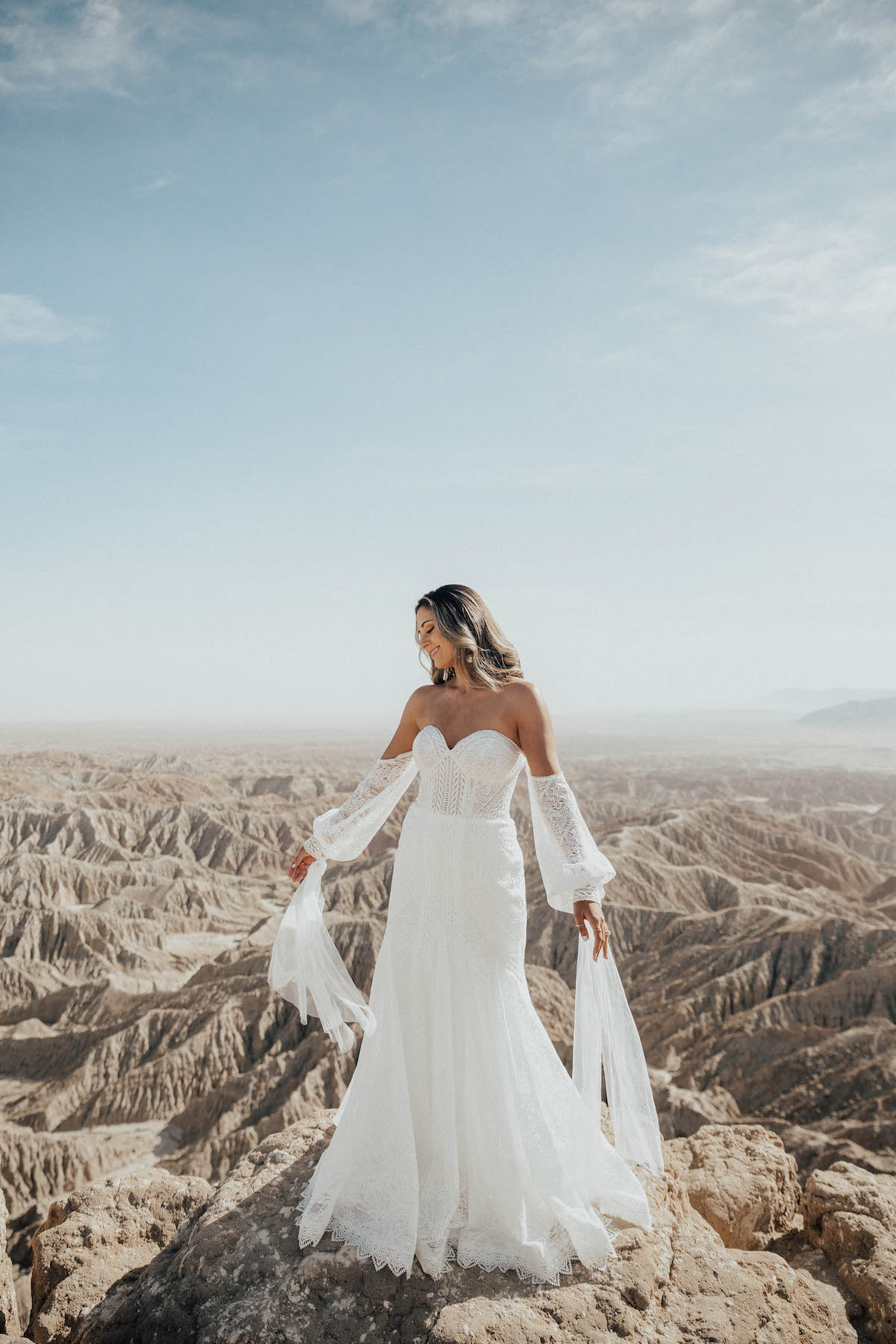 ​​
Embrace your inner goddess with Remi. This wedding dress takes a simple A-line silhouette and transforms it for the boho bride. Soft chiffon twists at the bust for a sweetheart neckline bodice, with bold linear lace details emphasizing the natural waist. The optional billowing sleeves feature ornate armbands, fit for a regal goddess.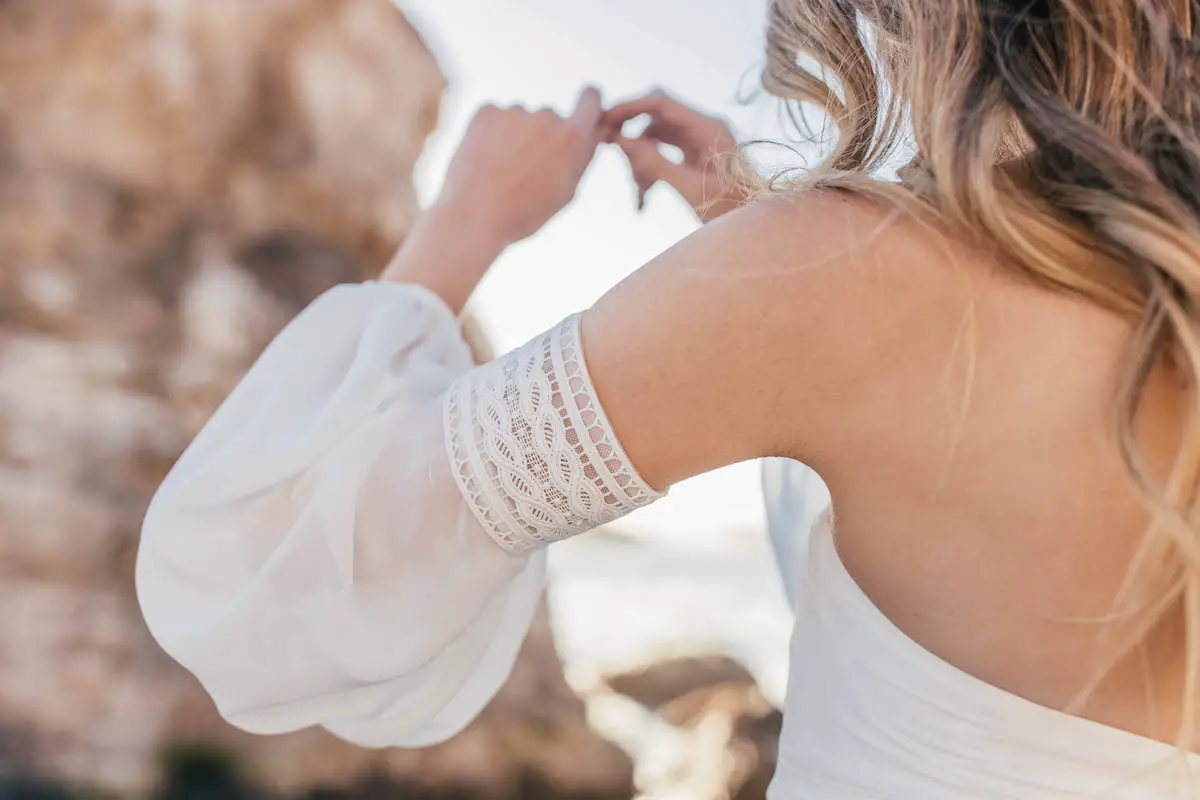 Dainty Floral and Vintage- Inspired Lace
Micah is made for the boho spirit with a vintage flair. Head-to-toe lace details give this wedding dress an unforgettable vintage feel, with geometric, linear and floral patterns combining for a striking effect. Tassels and fringe details give 3D decoration to the gown, adding natural dimension and texture. The nude lining shows off the ornate intricacies in the lace patterns and makes the tassels really pop.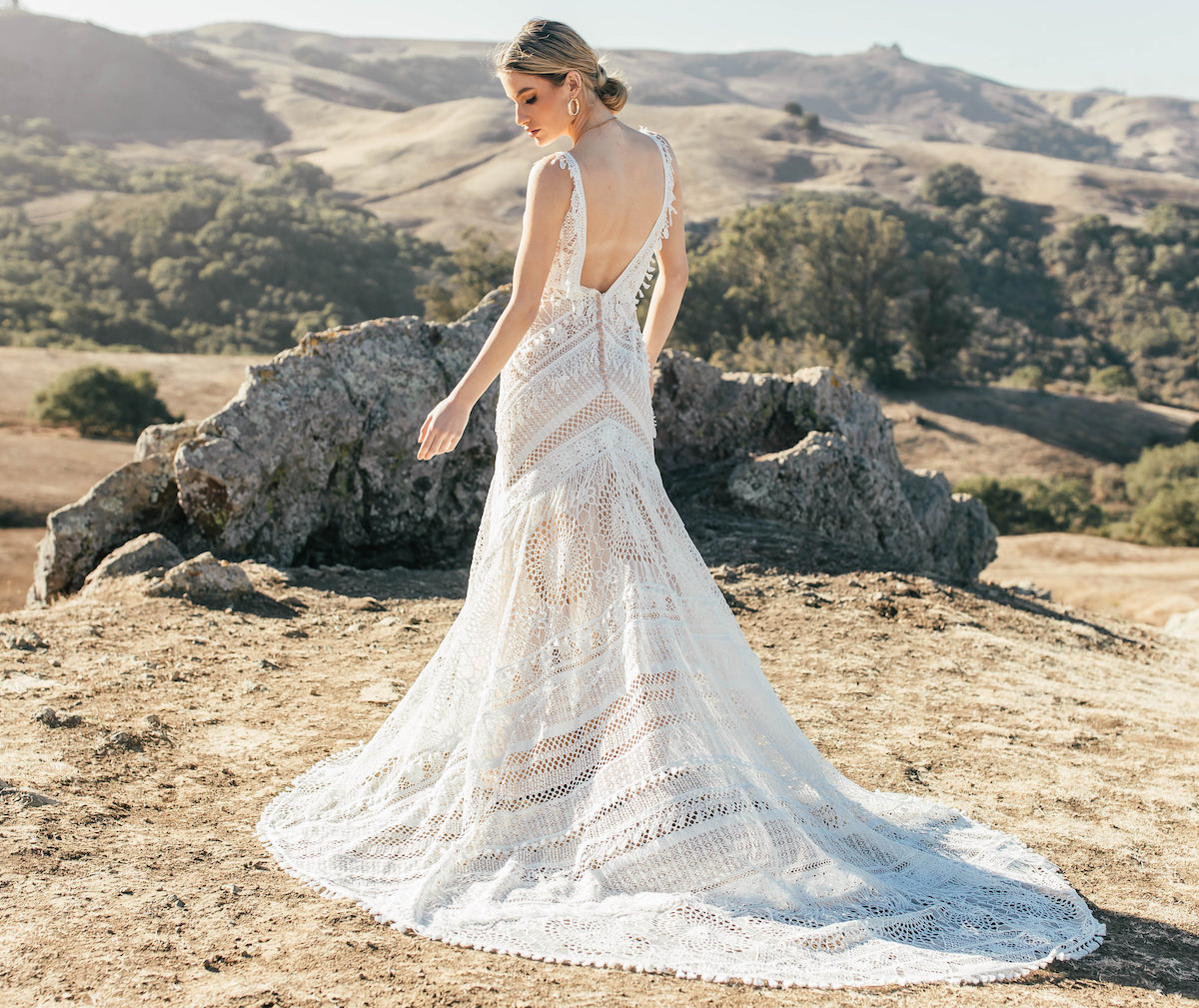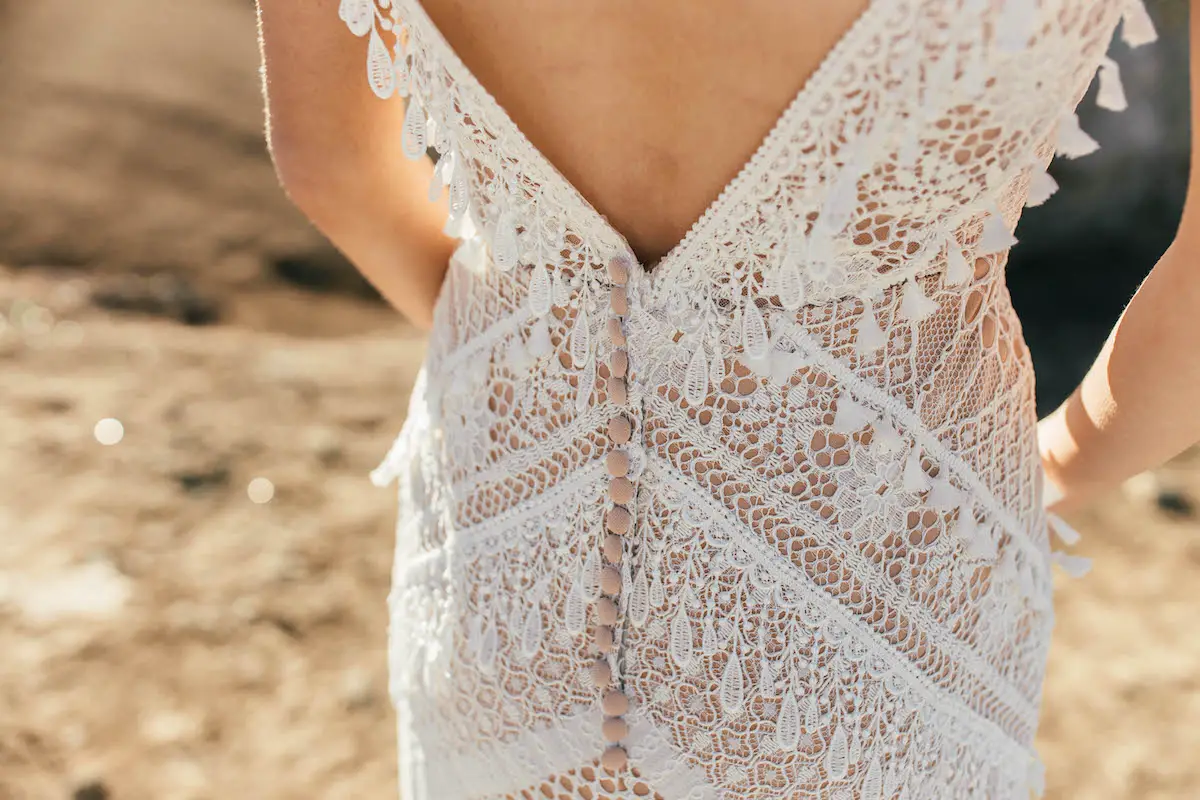 Jax is made for the bold boho bride with a wild spirit. This wedding dress features sweeping sexy cutouts along the sides, with delicate lace appliques covering the skin. The halter neckline features linear geometric lace details with sheer elements to show off the intricacies of the lace. The linear lace sweeps across the waist and skirt of the wedding gown, for a truly eye-catching effect.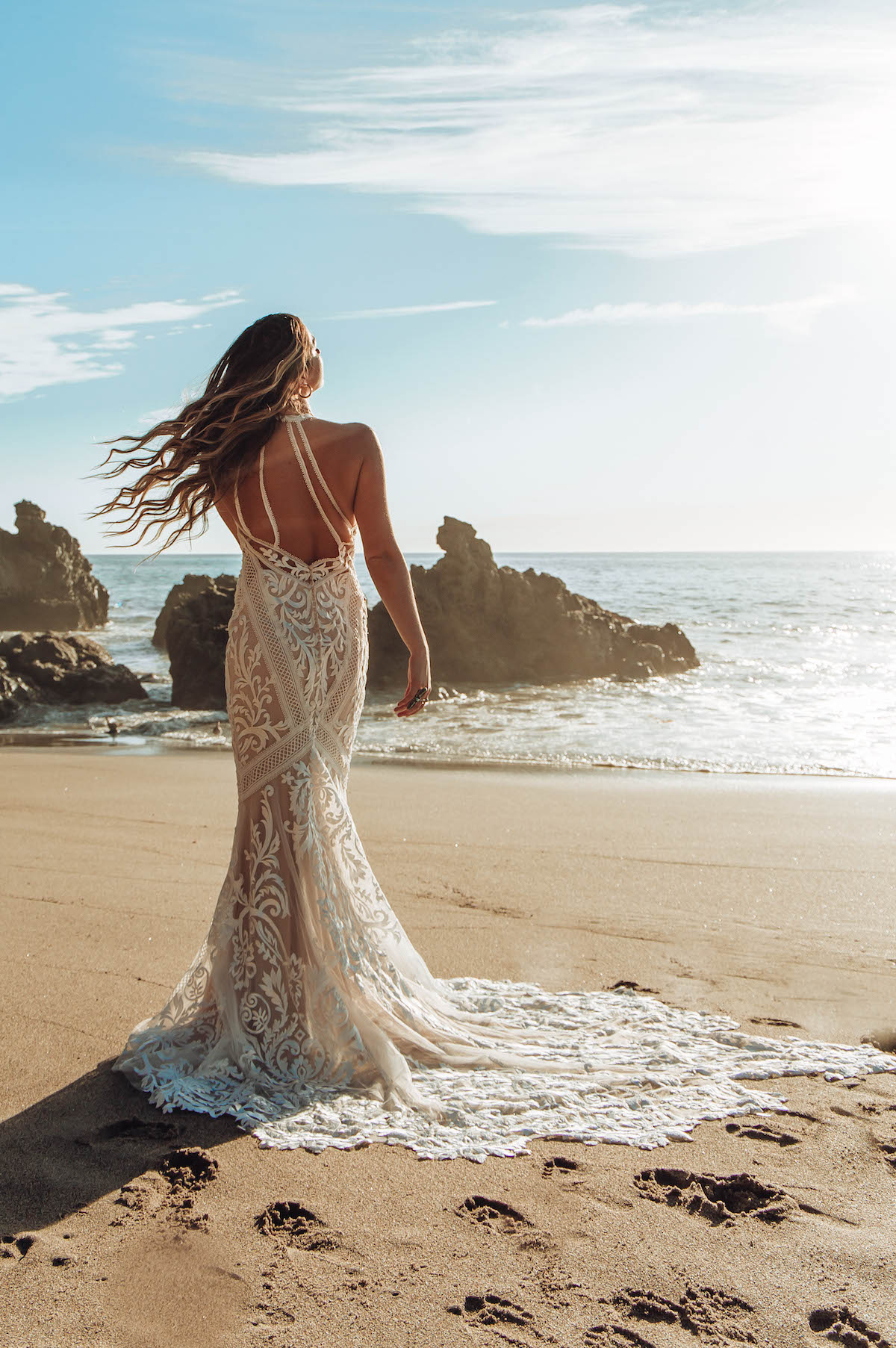 For the true romantic, Rumur is the simply sweet wedding dress inspired by the beauty of nature. The dreamy floral lace patterns cover this gown from head to toe. The defined bustline on the bodice provides sexy structure, with sheer details showing off the whimsical intricacies of the lace. The skirt flows easily with every movement, with layers of tulle, satin and chiffon creating a frothy, subtly voluminous look.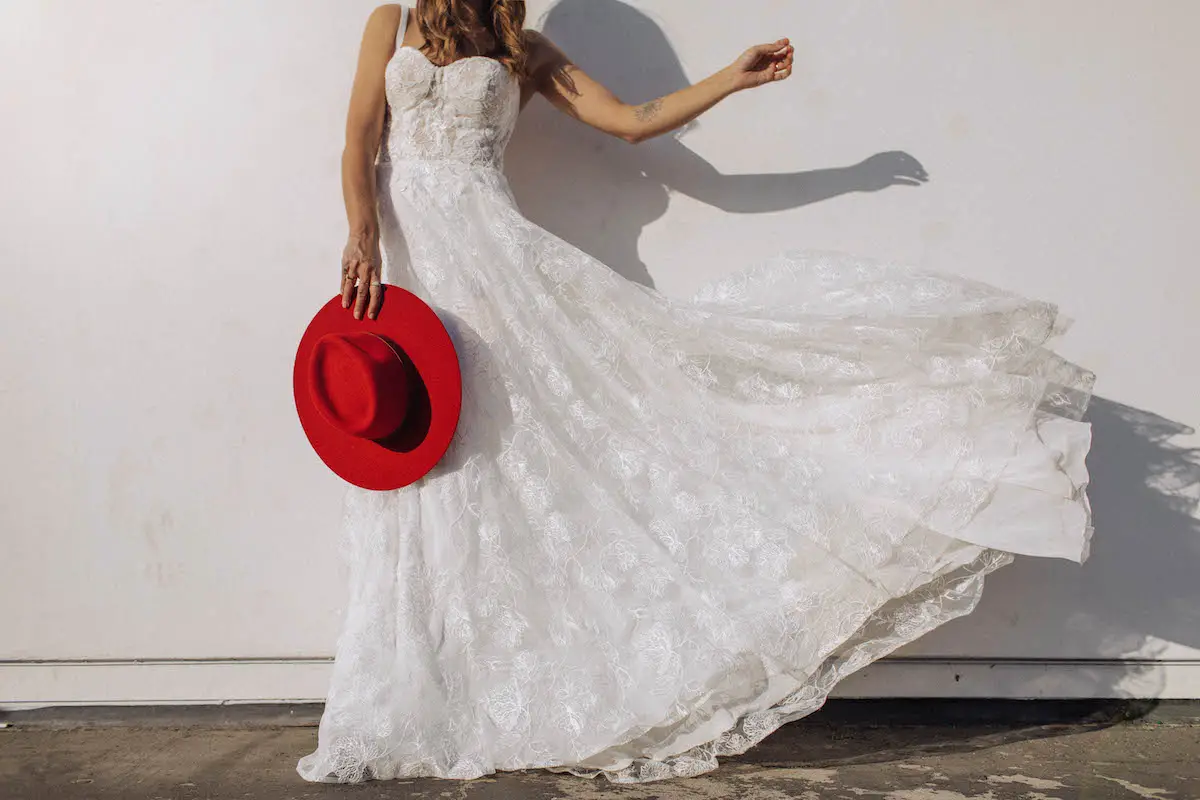 To discover more gowns with a distinct edge and effortless flair–just like All Who Wander's adventurous brides, visit AllWhoWander.com, and find a retailer near you!
This post is sponsored by All Who Wander but concerns our own opinions. Thank you for supporting our partners!
Featured Vendors
Wedding Pros Who Made It Happened