What's not to love about a destination wedding?! A gorgeous and exotic location mixed with quality time with family and friends…sounds like a dream, right?! For those of you looking for a destination wedding with the perfect combination of romance, natural beauty, and unique activities for your guests, the Riviera Maya is a perfect choice. And today I am super excited to introduce you to one of the most amazing places for an unforgettable wedding weekend in the Mexica Caribbean…drum roll, please… El Dorado Spa Resorts by Karisma!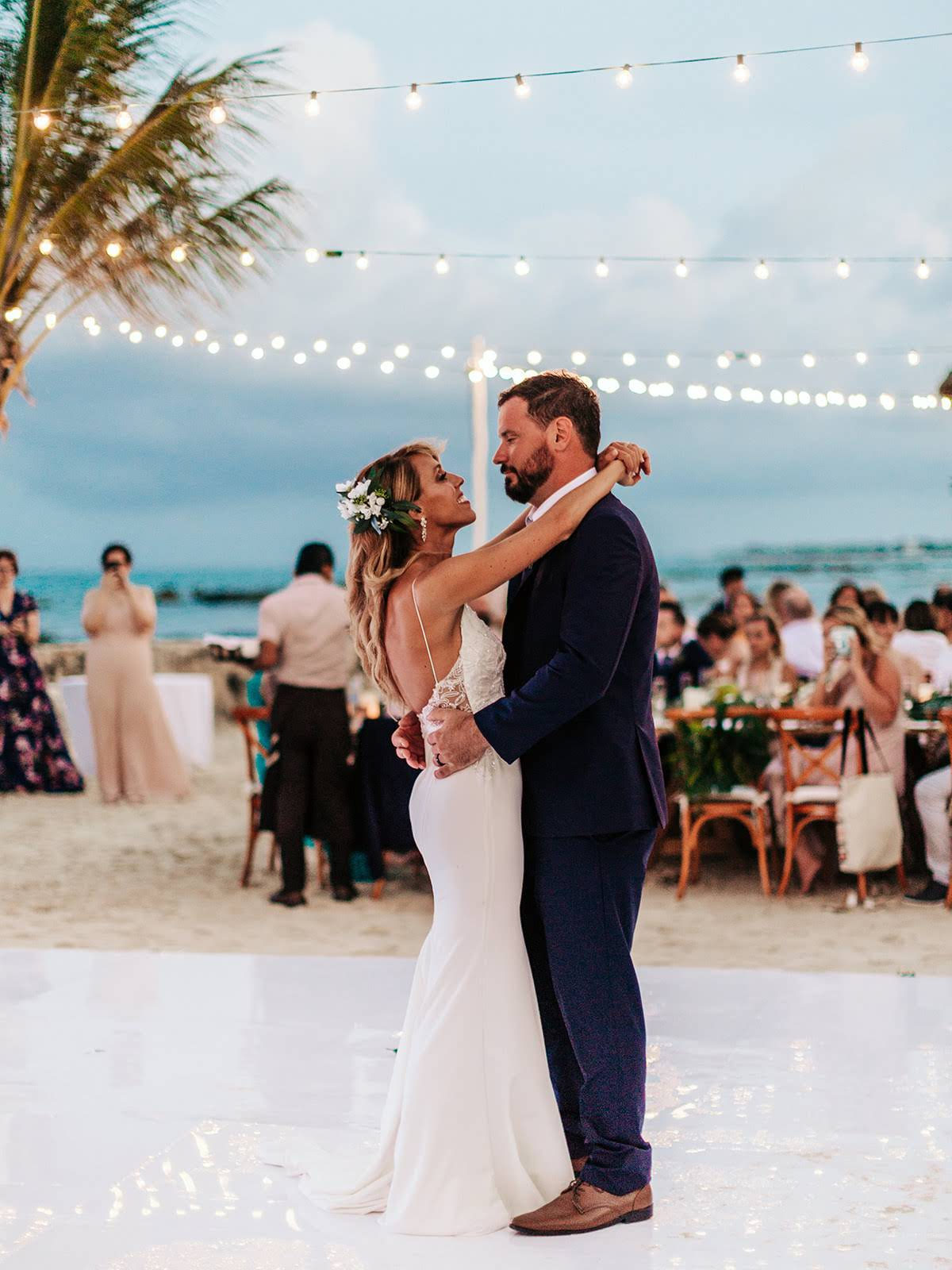 Say "I do" on one of the most beautiful beaches in the world, host a sunset cruise for your friends and family, or honeymoon in Mexico's only overwater bungalows. Sounds like a dream, right?! Well, it's not. With El Dorado Resorts' all-inclusive experience and unbelievable properties, your dream vacation + wedding celebration is a perfectly achievable reality.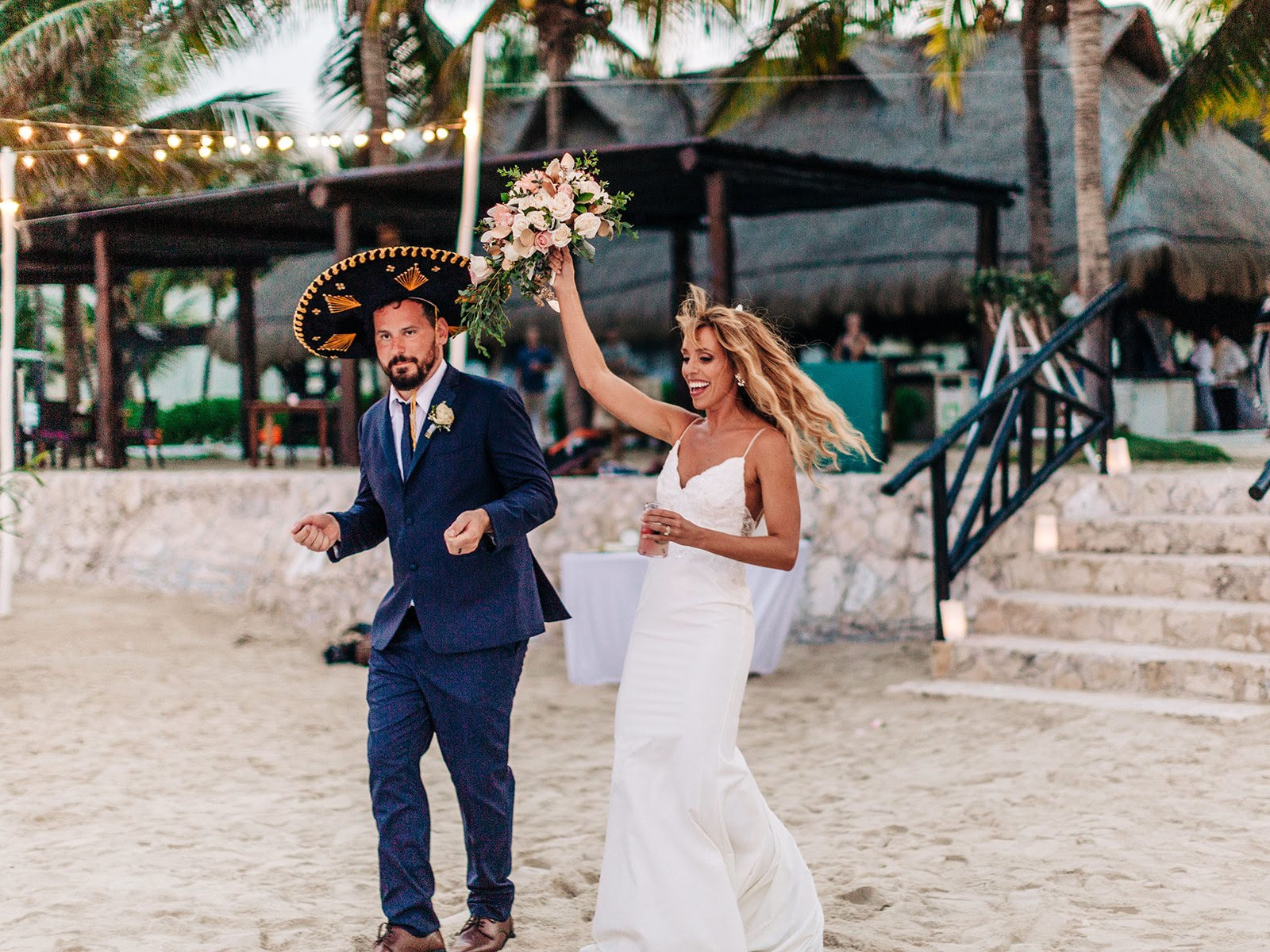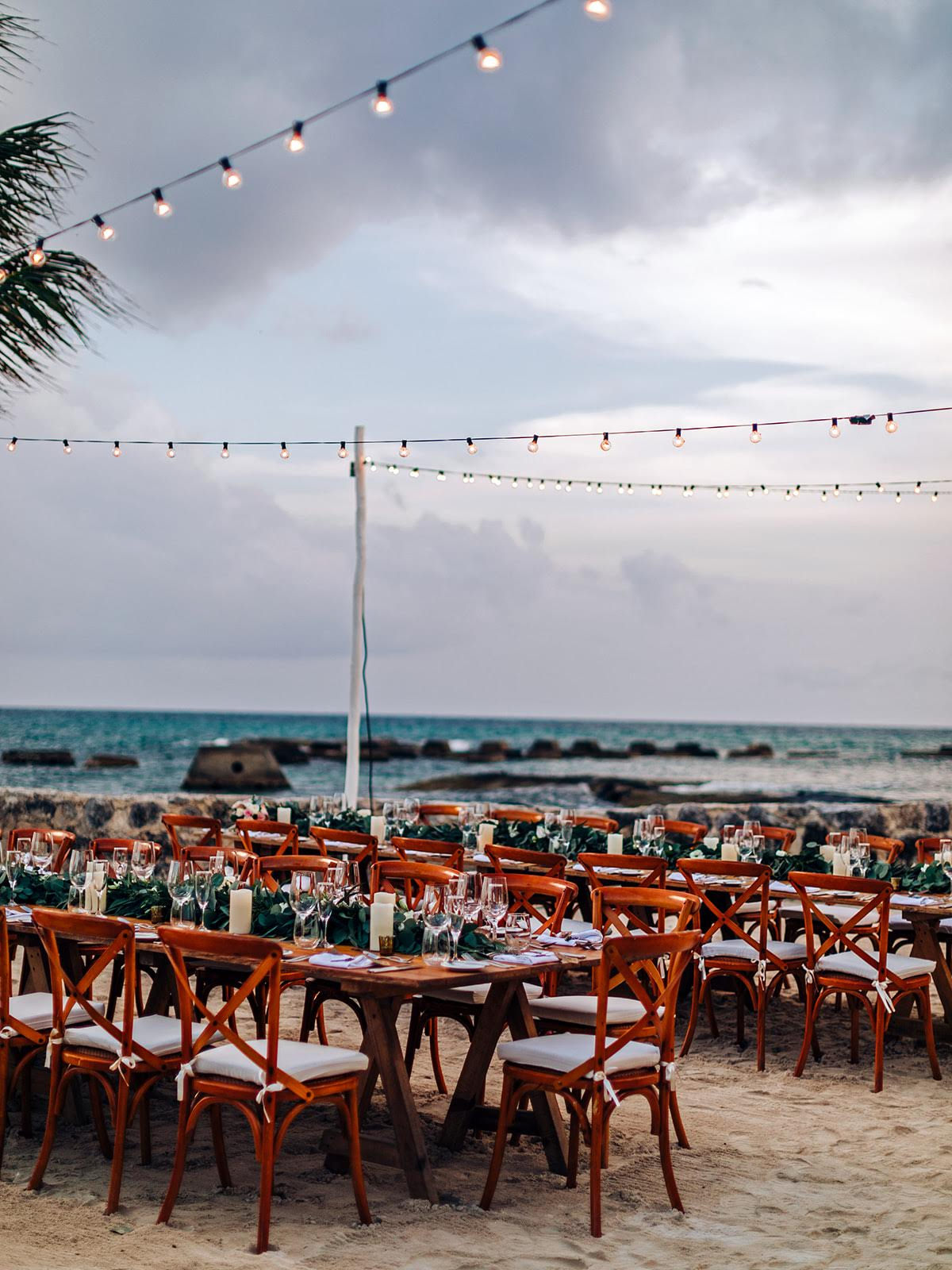 I had the privilege of staying at two of El Dorado properties in Playa Del Carmen, Mexico this summer and I can truly say they are just the idyllic places to get married. The amazing trip was sponsored by Apple Vacations, but all the opinions shared in this post are my own. Trust me, this is a completely honest review of the resorts and their wedding and honeymoon options for you!
With a plethora of spaces to tie the knot from different beachfront ceremony setups overlooking the Caribbean to an open-air sky terrace with all the beauty of the Riviera Maya as your background, there is really no shortage of venue options to celebrate your special day at El Dorado Resorts.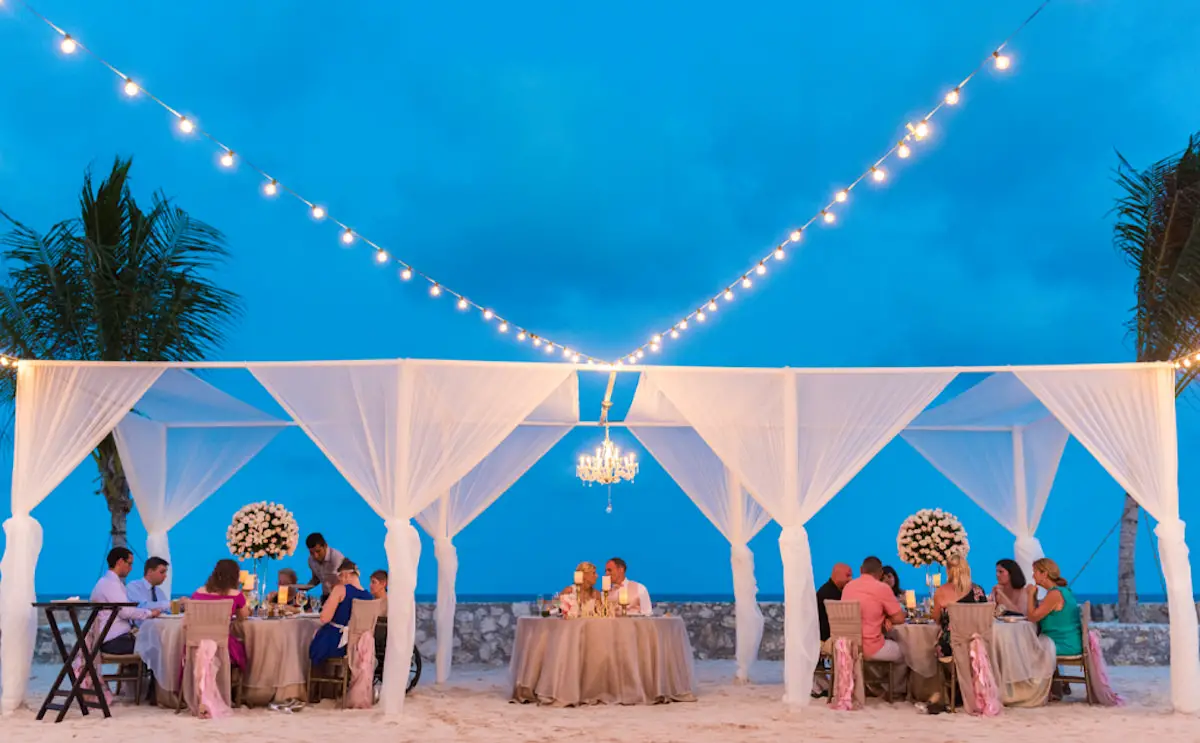 Before we move forward and tell you why you should really consider El Dorado Resorts for your Riviera Maya destination wedding and or honeymoon, there is something you should know about El Dorado Resorts ⎼ the food is A.M.A.Z.I.N.G! Their highly skilled team of chefs will surprise you with an infusion of international flavors you've never thought were possible. Every dish is as creative as it is delicious, and the best part is that you can enjoy it all with your all-inclusive experience. Oh and the service? What can we say about the first-class and incredibly friendly service we encounter everywhere at the resort? Every team member is trained to make the guests feel like royalty.
EL DORADO MAROMA
On our first part of the trip, we stayed at El Dorado Maroma, an uber-gorgeous and tranquil resort on one of the most beautiful beaches in the world (Playa Maroma). Besides the spacious and comfortable suites, the luxury resort features the famous Palafitos, the only overwater bungalows in the Mexican Caribbean. I seriously cannot find a more romantic place to have your honeymoon than this exclusive, adult, only, private spot. The VIP area is equipped with its very own restaurant and the suites are as magnificent as you can imagine.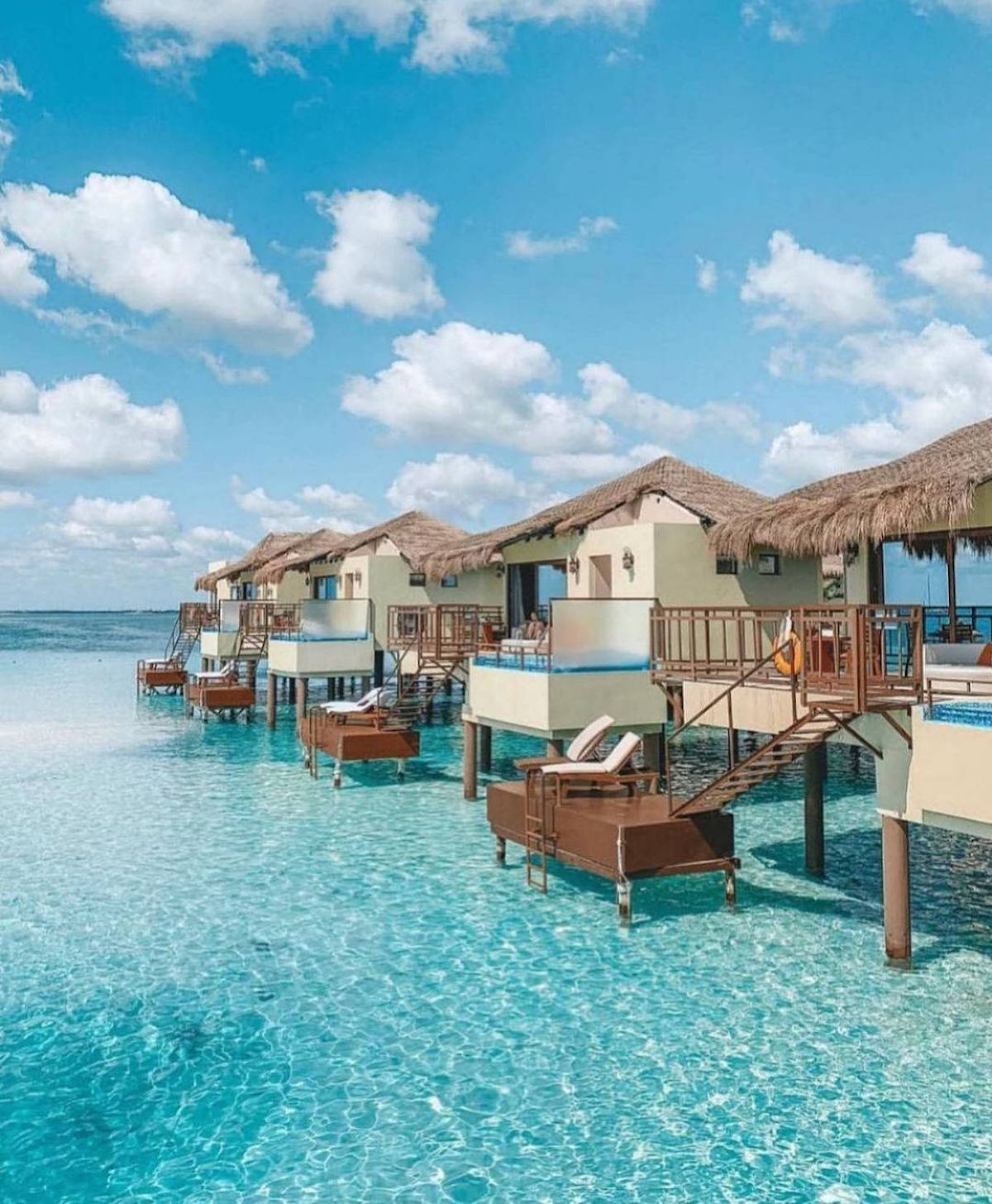 During our stay, we were able to enjoy everything that you get with the renowned Gourmet Inclusive Experience® by Karisma, the all-inclusive journey that gets you unlimited gourmet food, immersive activities, and access to all El Dorado Resorts luxury experiences. Think of a private beach dinner on a gazebo decorated just for the two of you, unlimited drinks at the pool with your friends, salsa lessons, yoga with the girls, or a fire show on the beach after your rehearsal dinner.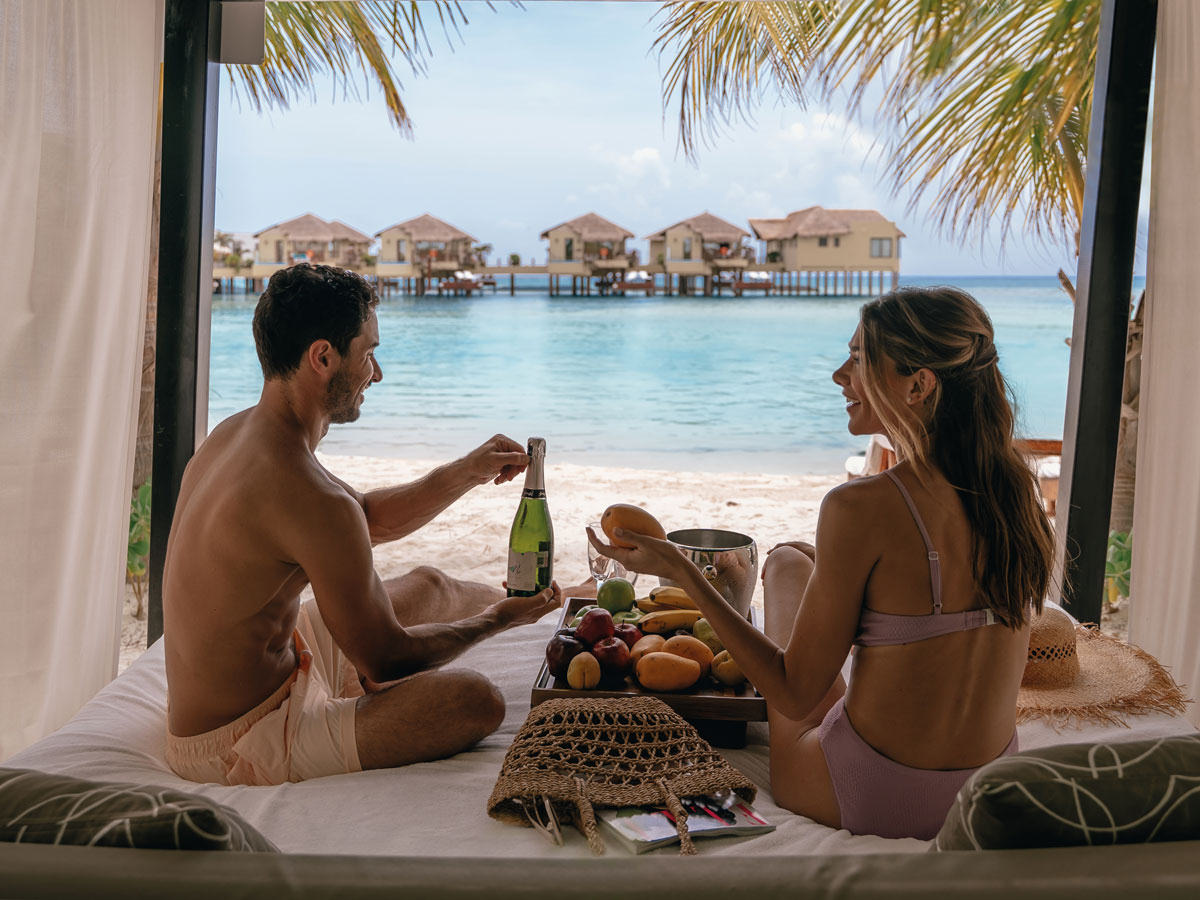 Our favorite features of this marvelous resort are the intimate bridal suite inside their spa, the camel rides, the peaceful beach bed with a private butler, and the waterfront private villa that you can rent for yourself and ten of your guests. The villa includes your very own private pool and one of their talented private chefs to cook every meal for you. Trust us, there is no shortage of indulging activities at El Dorado Maroma.
The atmosphere at El Dorado Casitas Royale is a combination of laid-back tropical elegance and impending adventure. It makes the place ideal for honeymooners who appreciate the privacy of the compounds but may want to mingle with a party crowd by visiting the bars and clubs at the neighboring hotels. Their schedule of planned activities throughout the week is nothing short of impressive, but if you feel like relaxing is what you are looking for I highly recommend you visiting the spa, either for a couples massage with your babe or for a pampering session with your bridal party the morning before the wedding. 
The Perfect Riviera Maya Destination Wedding
Whether you want to get married in a church or on the beach and celebrate with a tropical outdoor reception or an oceanfront indoor affair, El Dorado Resorts has something for you. In fact, they have a venue or a charming spot for everyone. No matter the size, the style, or the budget, El Dorado Resorts can make your dream wedding a reality. 
From your ceremony décor details to a coordinated private reception complete with Gourmet Inclusive® menu pairings and beyond, their wedding team under the leadership of Weddings by Lomas Travel would transform your vision into the wedding you had always dreamed of. They have a staff specialized in making events happen all year round with professional florists, creative event designers, experienced wedding coordinators, and everything in between. There is no celebration too big or small for the team at El Dorado Resorts.
Let's go over some of the fabulous options ED Resorts have for your Riviera Maya Destination Wedding. Shall we?!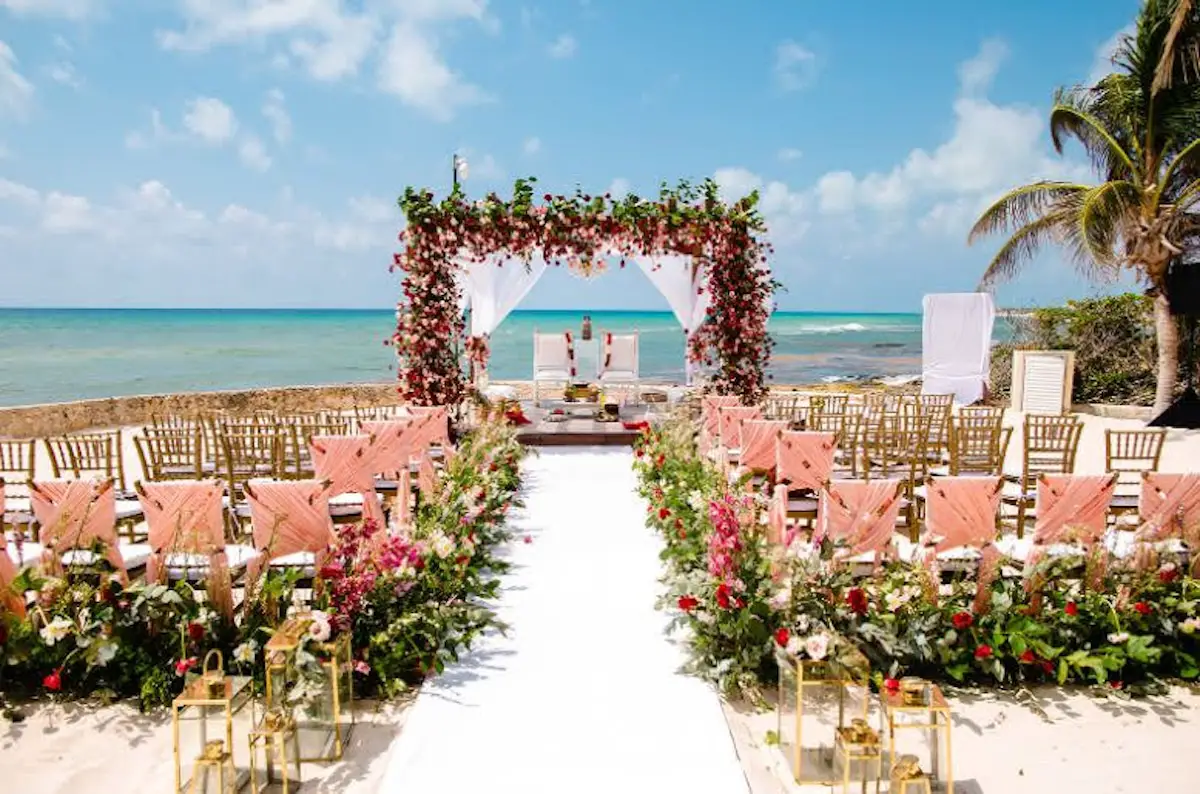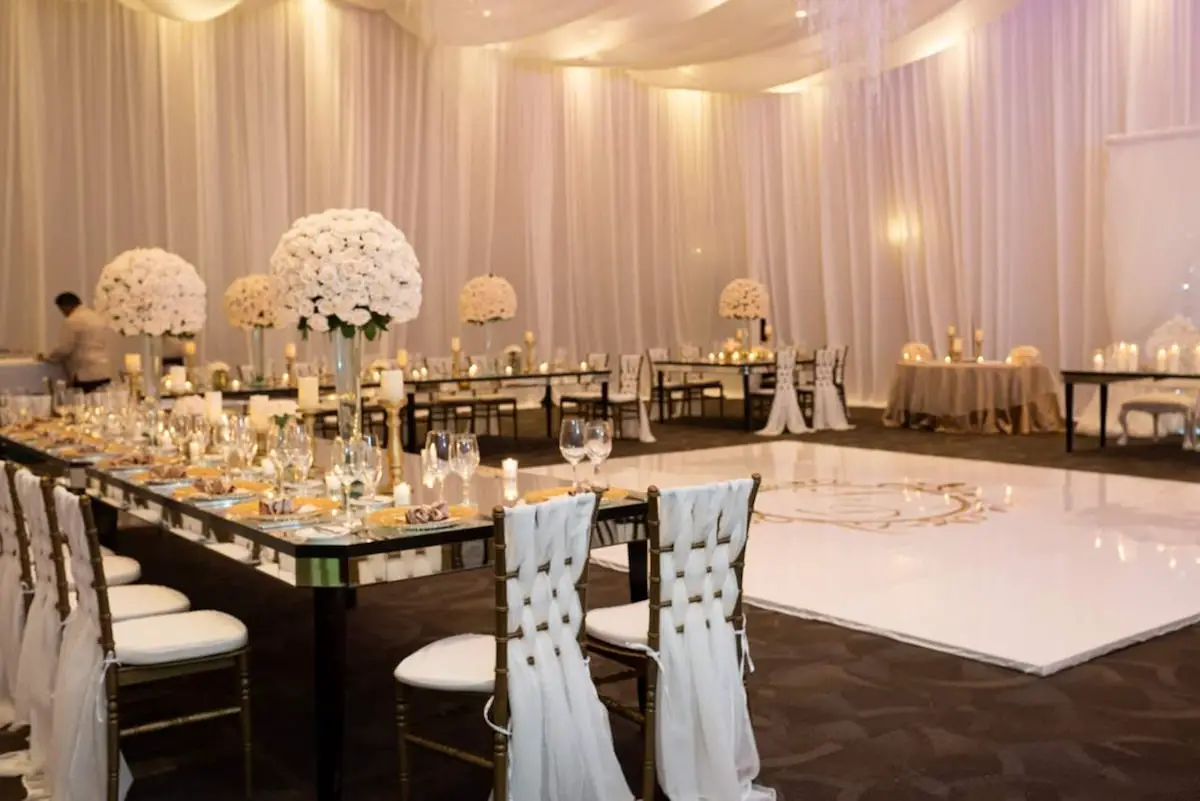 And because there is truly so much to do and see at El Dorado Resorts, I highly recommend you plan a trip long enough so you and your guests can truly experience everything this Mexican Caribbean gem has to offer. Make your Riviera Maya destination wedding weekend into a vacation for you and your guests!
So whether you are planning a destination wedding, a tropical honeymoon, or a fun girl's weekend getaway, El Dorado Spa Resorts by Karisma is the ideal choice for you. Ready to book? Complete this form to get all the information you need to plan your dream big event!