A Historic Setting for a Fairytale Love Story
If you don't believe in fairytales, Chelsea's and Robert's story would change your mind in no time. My friend and fellow wedding blogger at Tidewater and Tulle, Chelsea send us over this gorgeous gallery of images of her very own wedding session. And I couldn't be more excited because I have been following their love adventure for a long time. And now that I have the pictures in front of me I can't decide what I love more: if their fairytale story or their romantic blue wedding photo-sesh filled to the brim with English charm.
After a few ups and downs in America, Chelsea traveled to her favorite place in the world, England to take some time for herself. What she didn't know if that she will meet Robert and that he will turn out to be her prince charming. Their time together has been anything but typical, they had a lockdown/pandemic romance, got engaged, and postponed their wedding due to COVID. But, besides every obstacle they had encountered, Chelse and Robert are just meant to be together. They are truly the epitome of making lemonade out of lemons, t even started a wedding signage business together, call High Oak & Co. I am convinced they are just each other's destiny! If you don't believe me, hop into Chelsea's personal blog, right here and learn every detail of their journey, I promise it will warm up your heart.
And now that you know more about these love birds, let's talk about the pretty pictures, shall we?! A powerhouse team of wedding experts come together to elevate the session, while every single detail was styled to perfection by the bride and the result is nothing short of perfection. Of course, I couldn't expect anything less from Chelsea, who by the way, started her career in the wedding industry as a photographer and move into the blogging world in her native Virginia. So styled shoots… well, they are kind of like her thing! From the fabulous dress (OMG, I wanted in my closet) and the florals to Robert's dapper blue suit and the bouquet ribbons, there are so many elements you are gonna want to pin into your wedding boards. See all the swoon-worthy details at the FULL GALLERY – captured by Kelsie Scully Photography!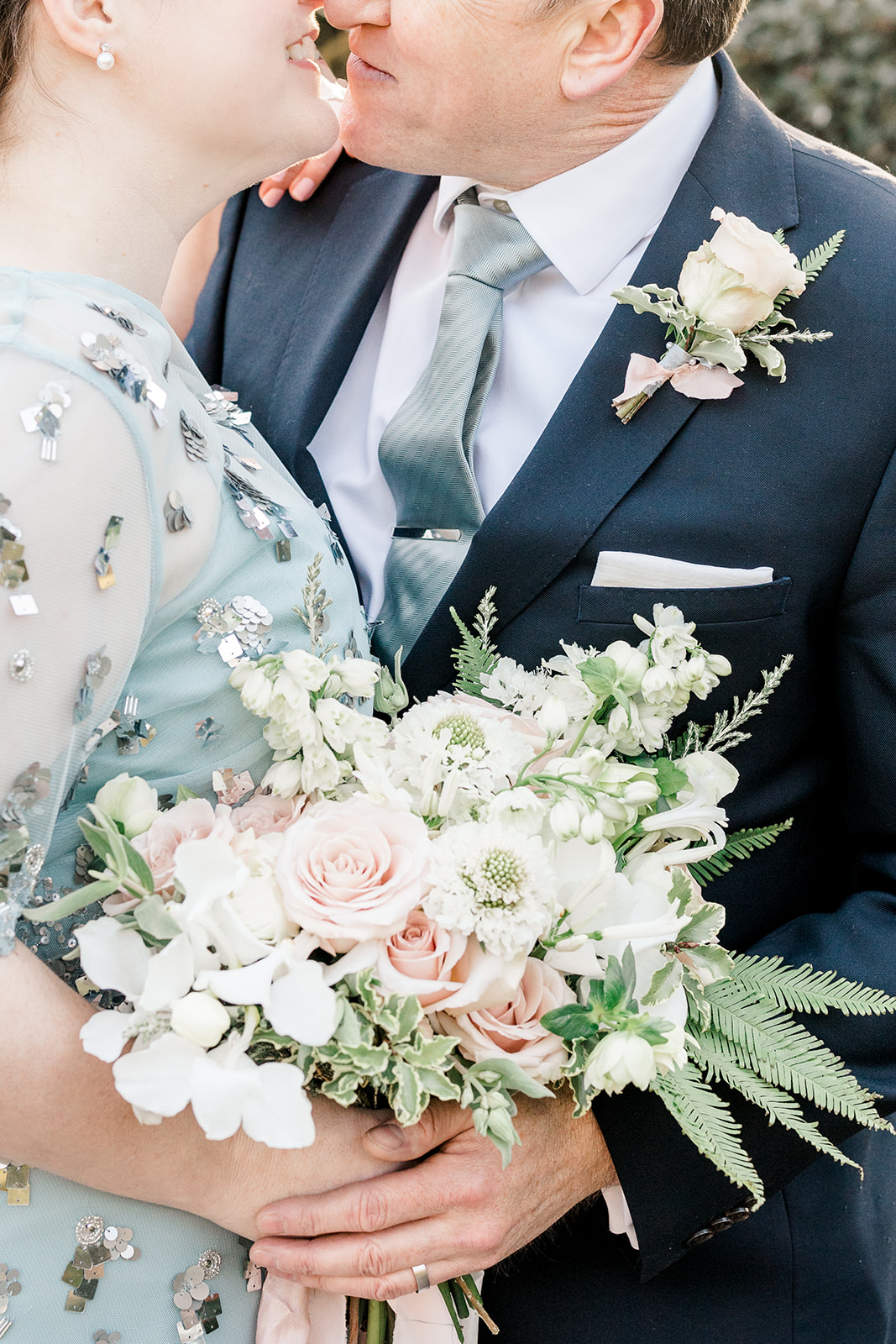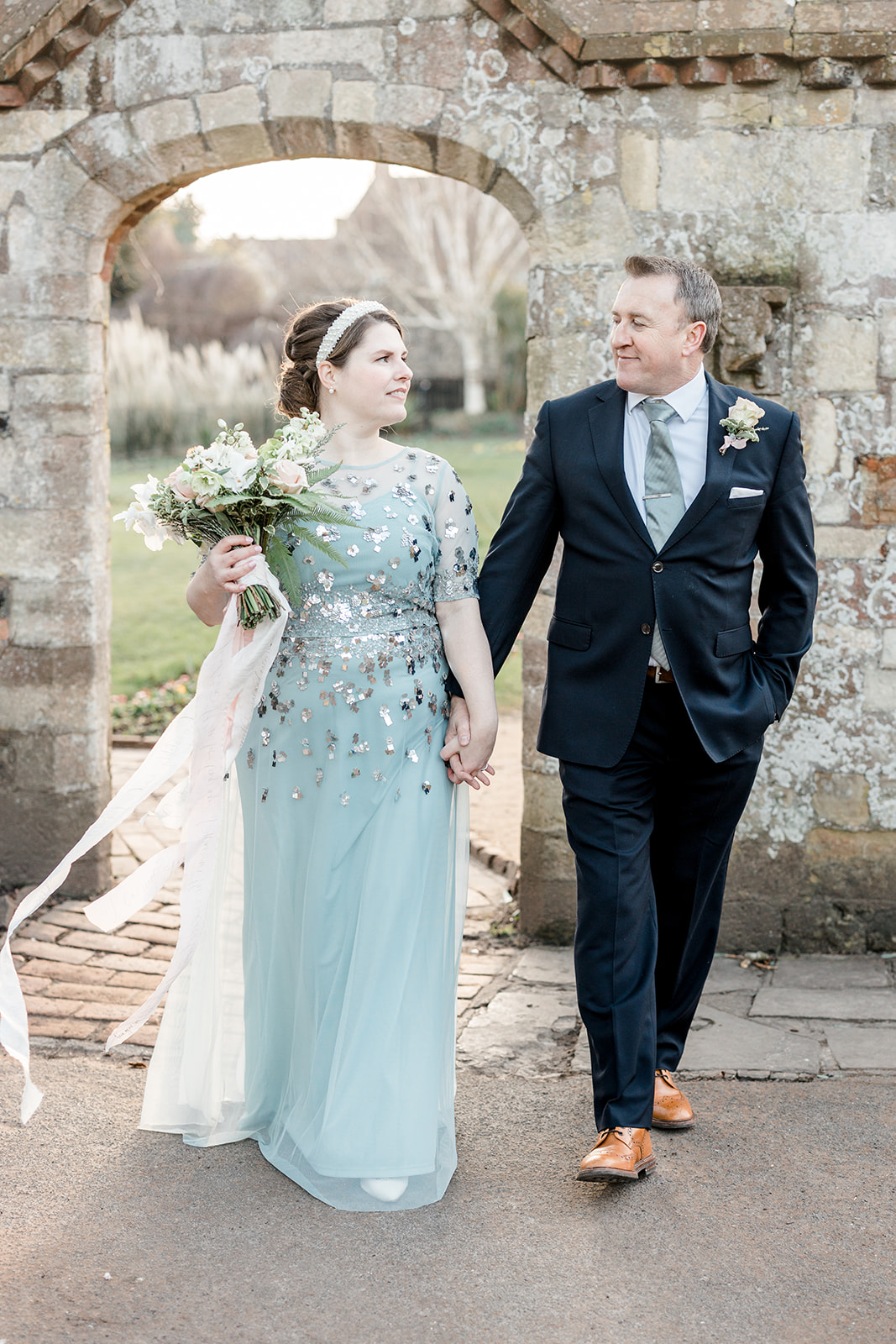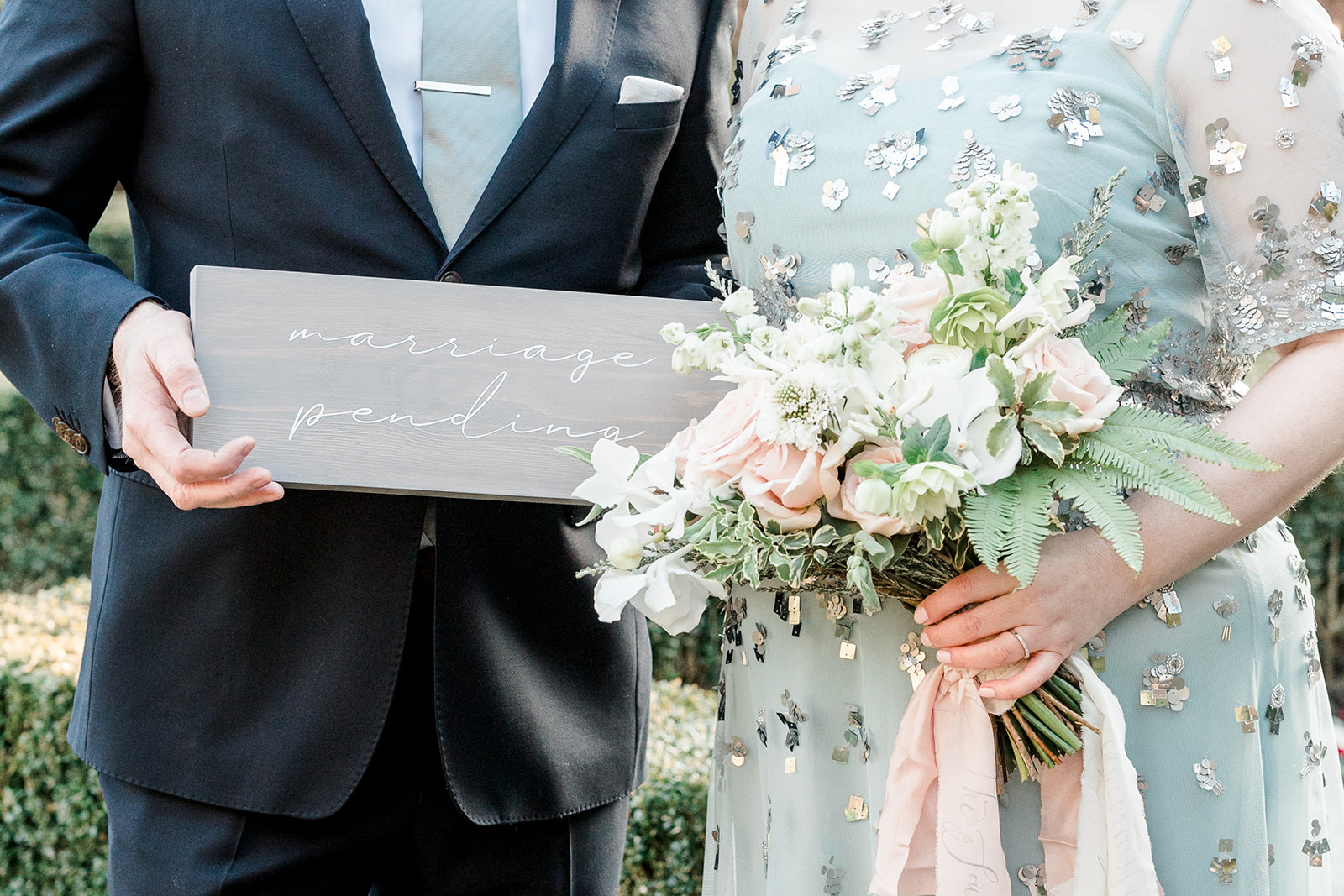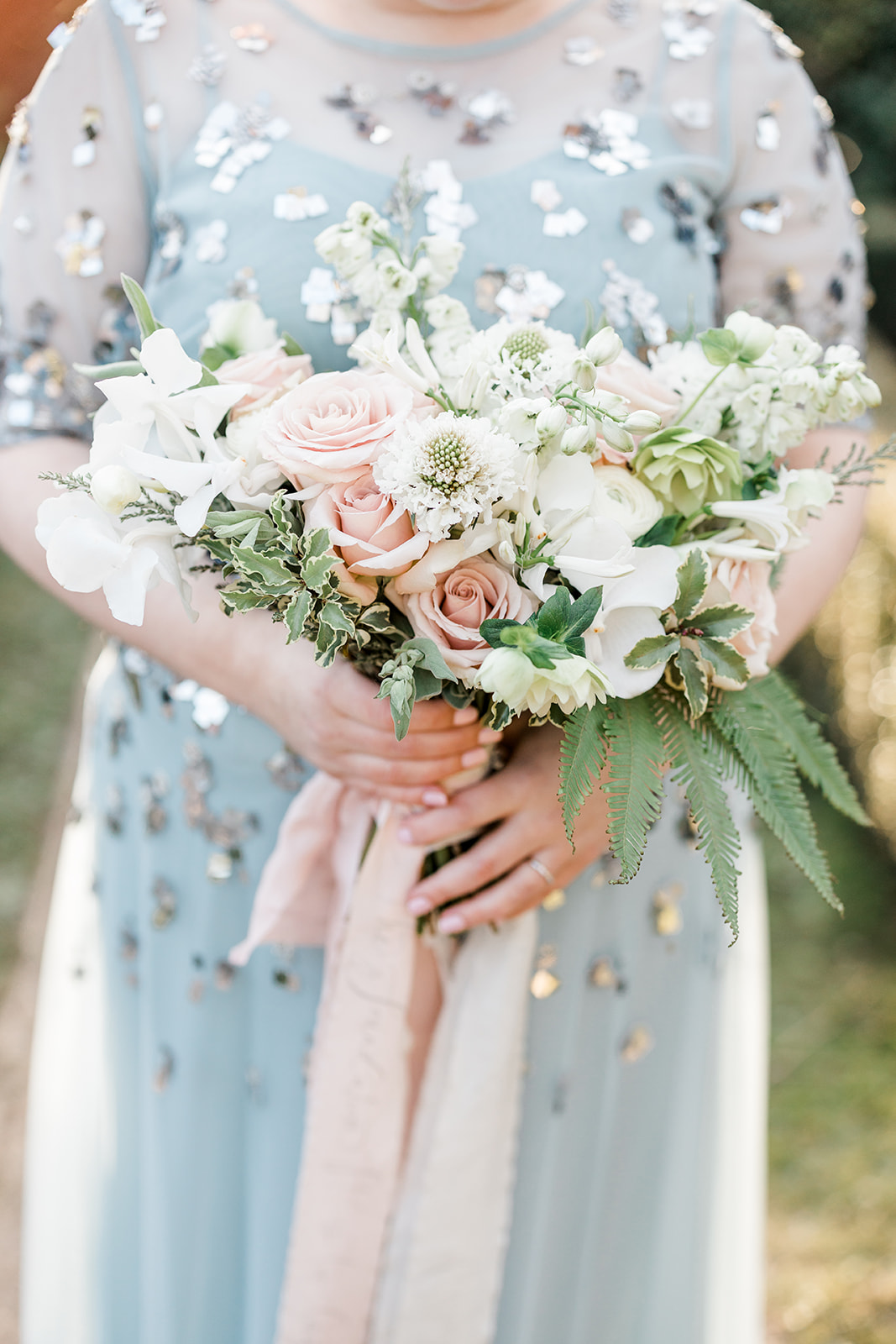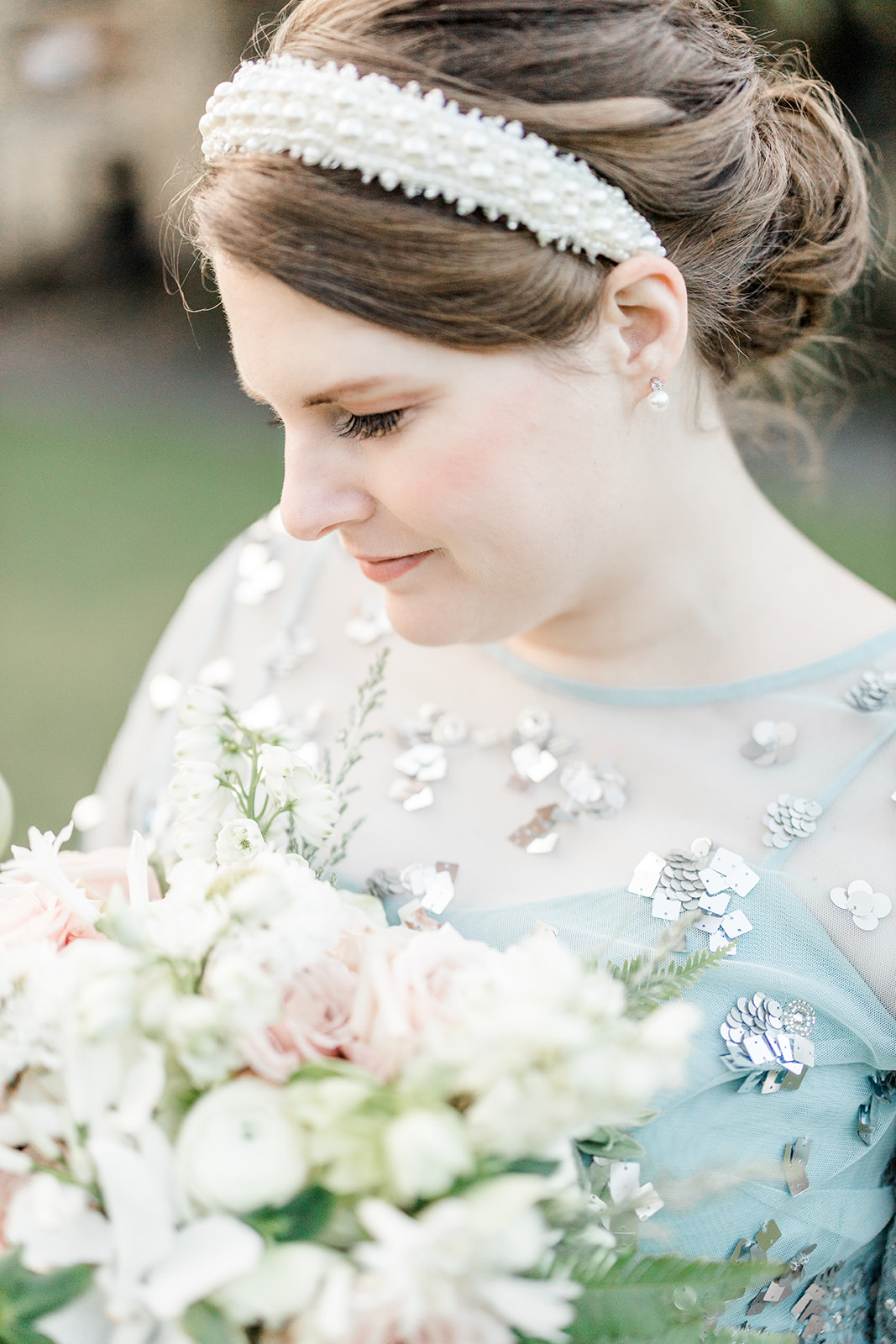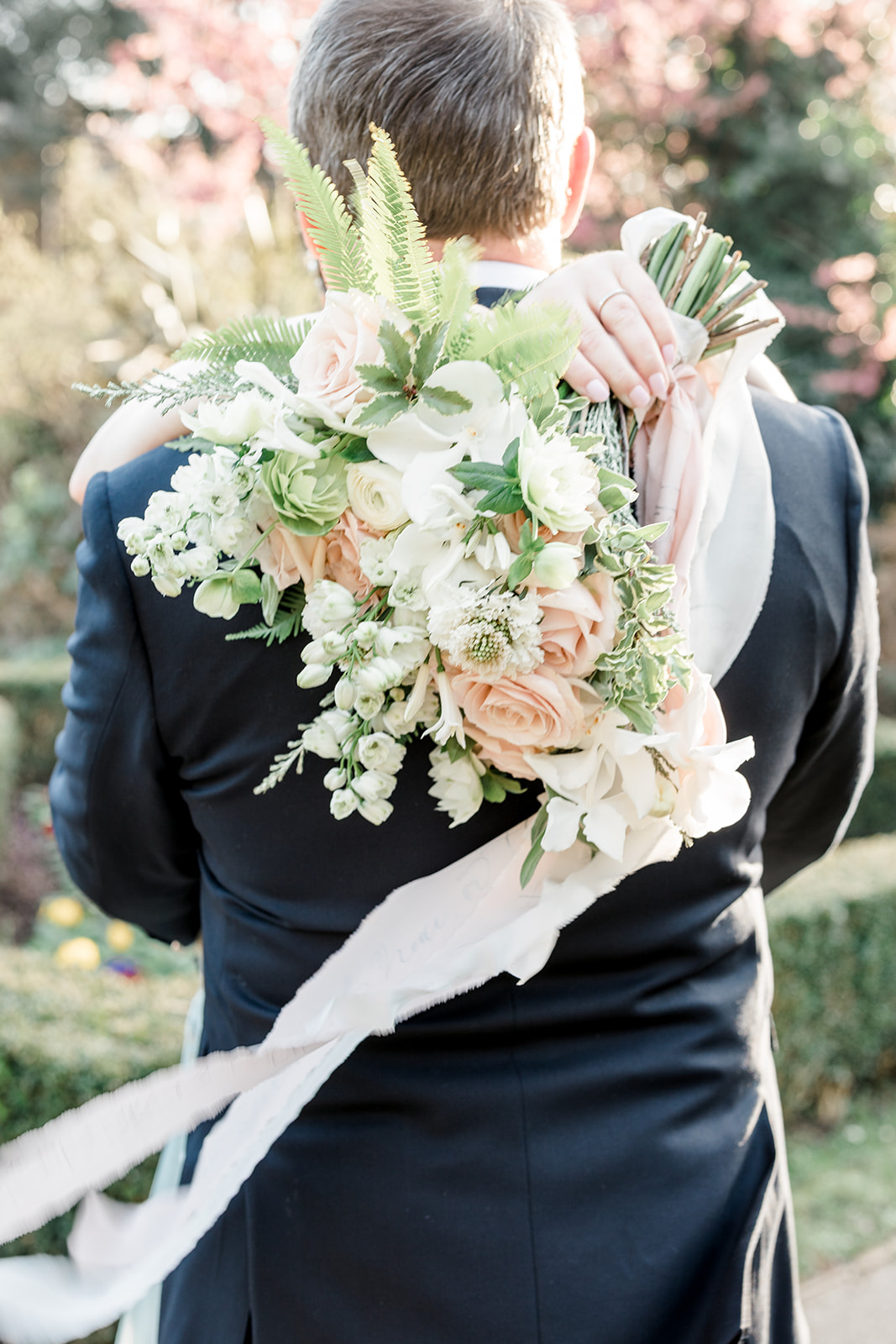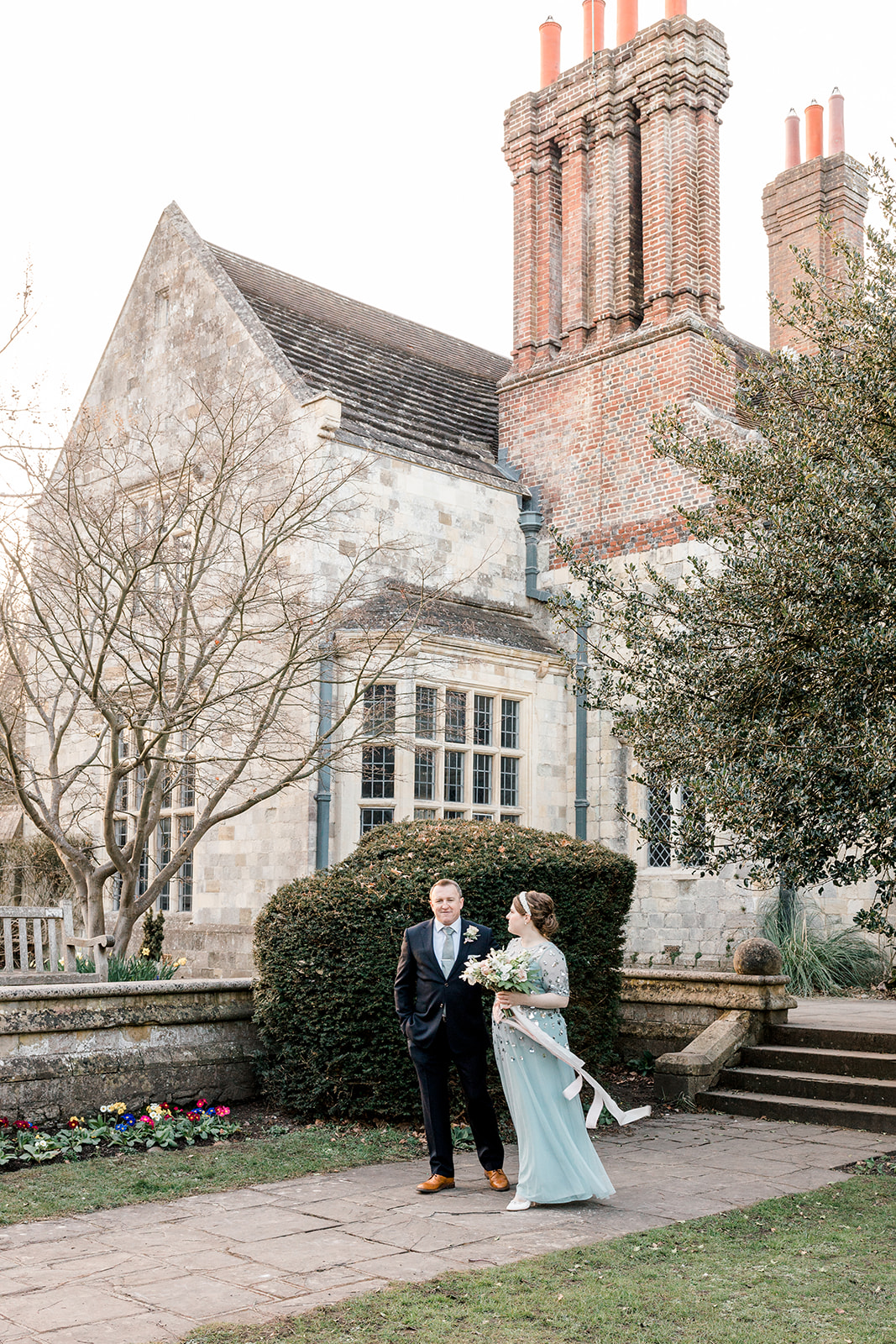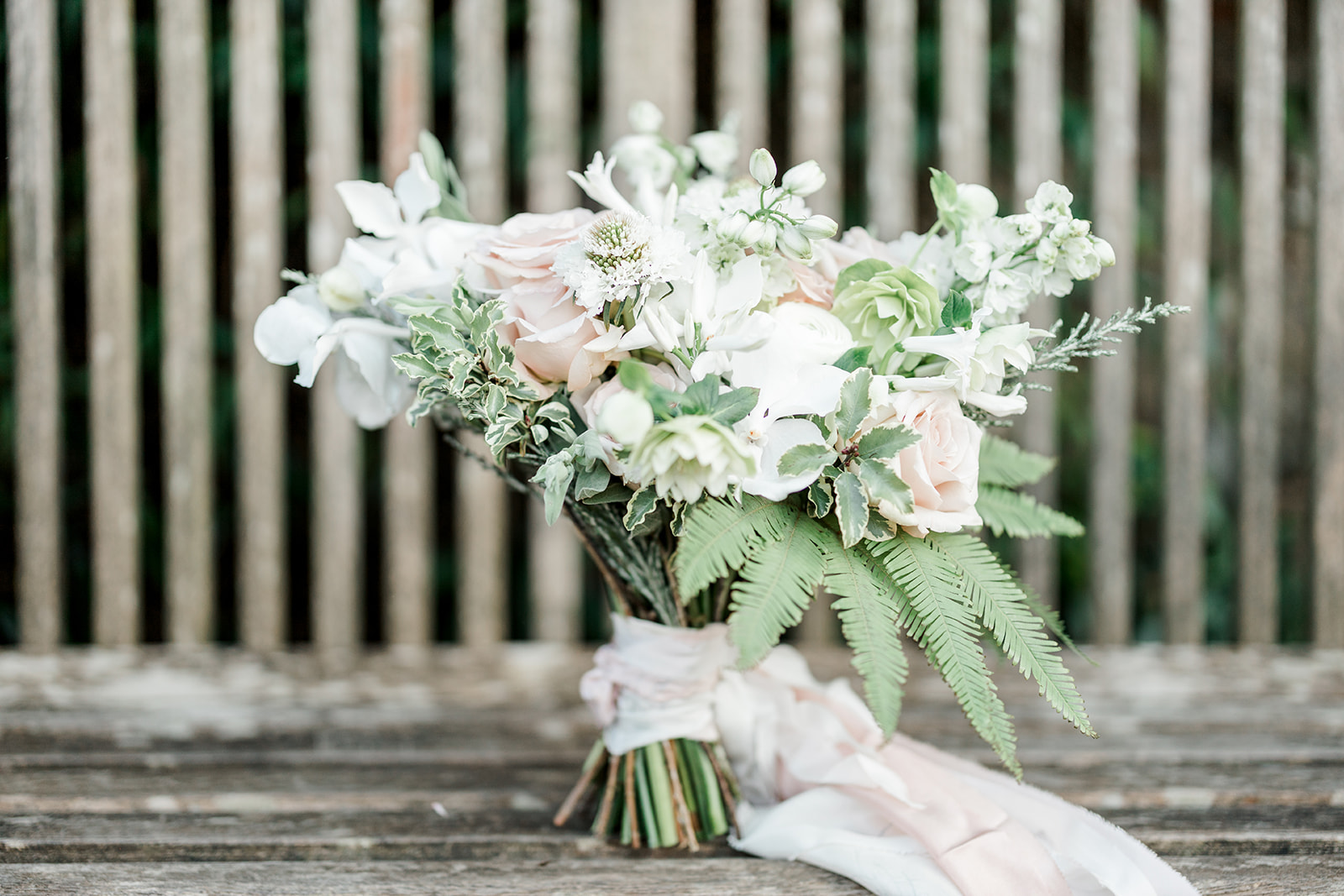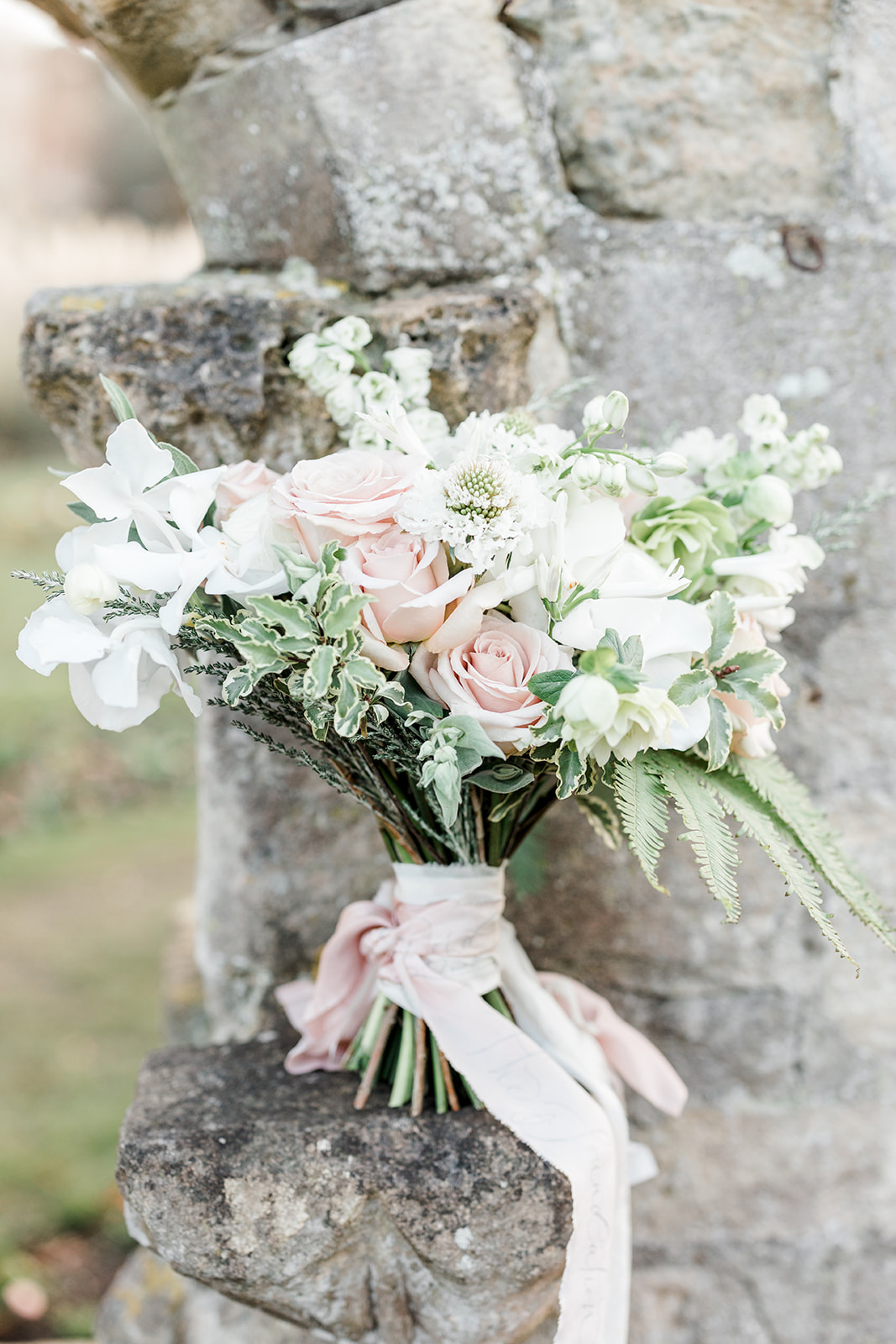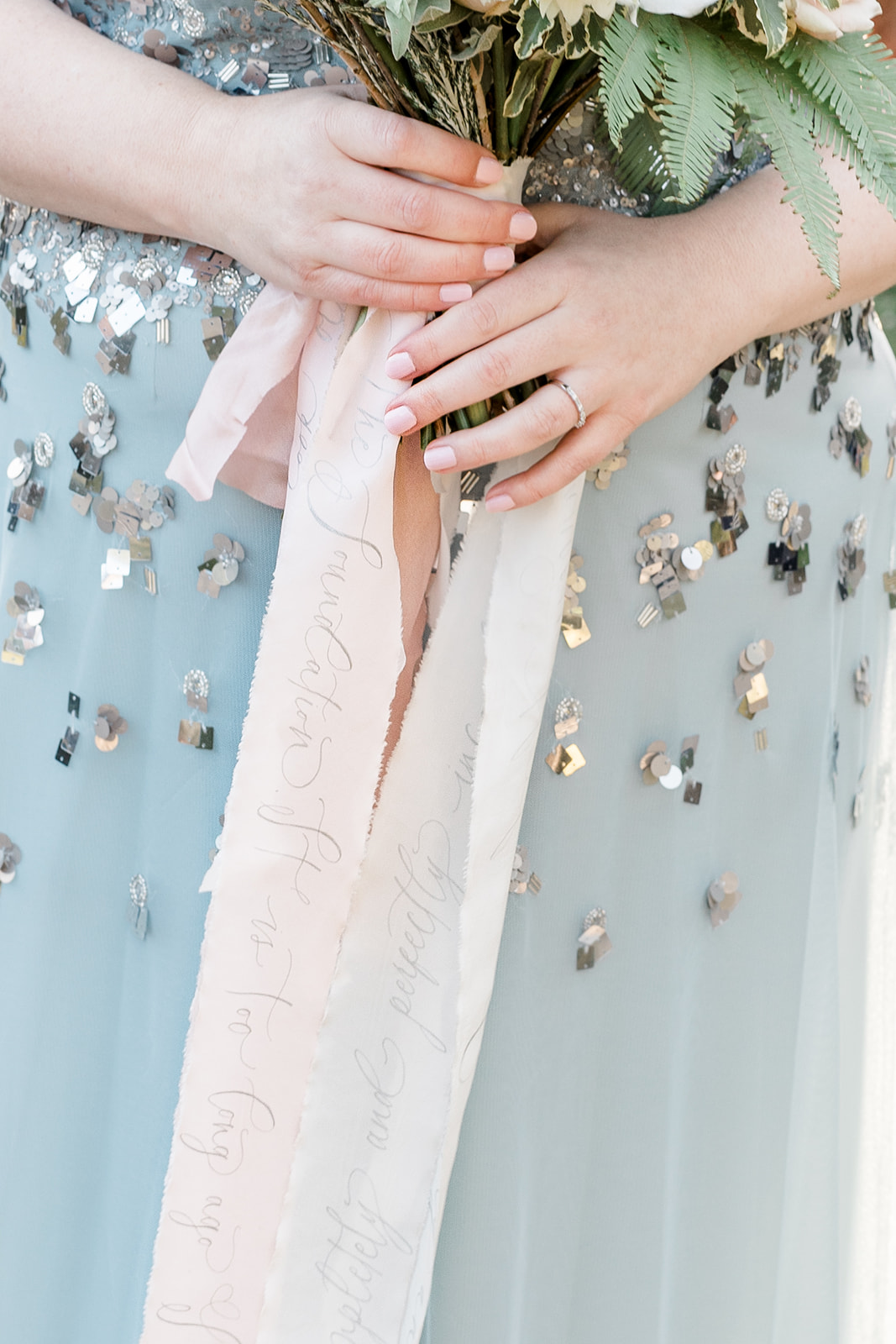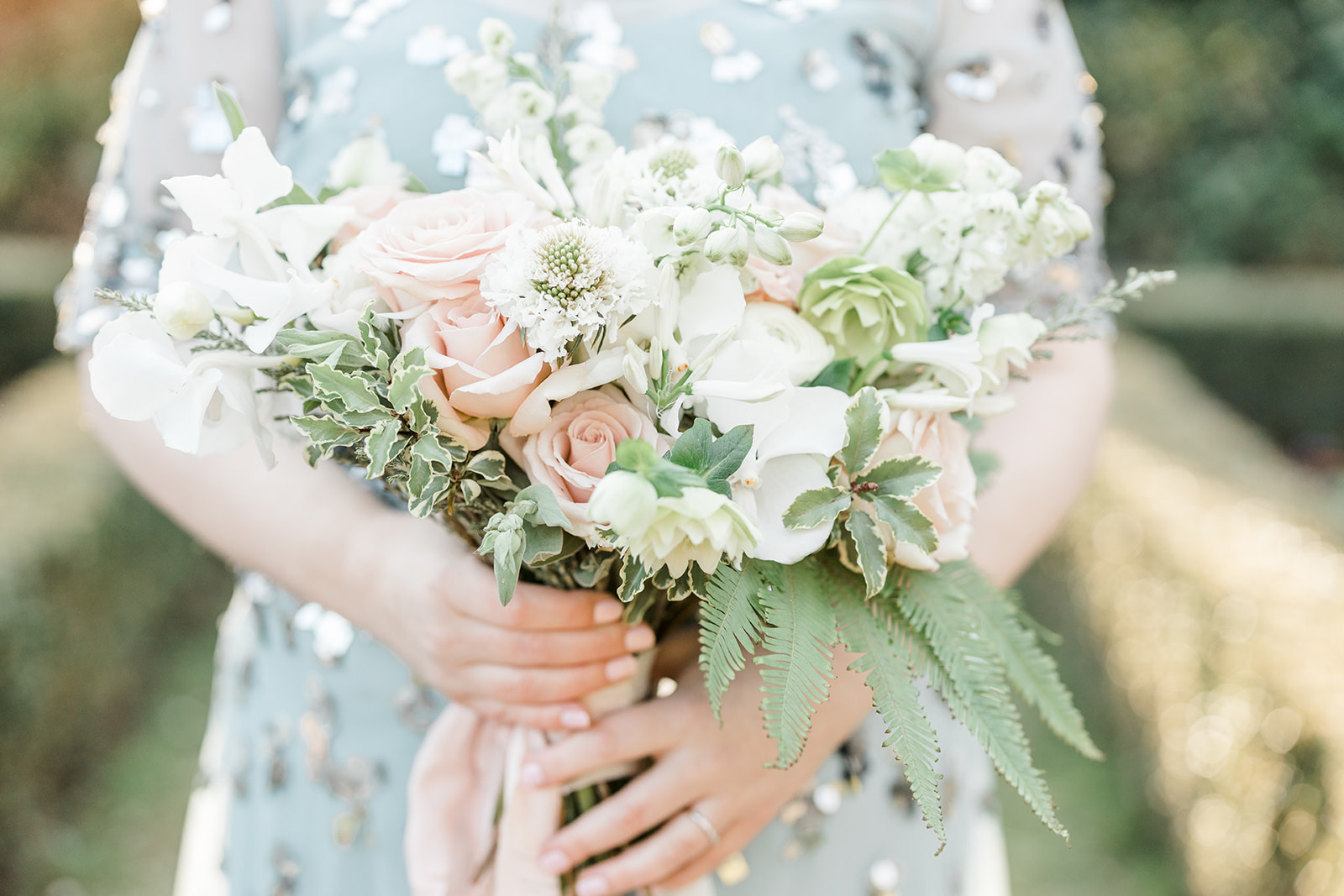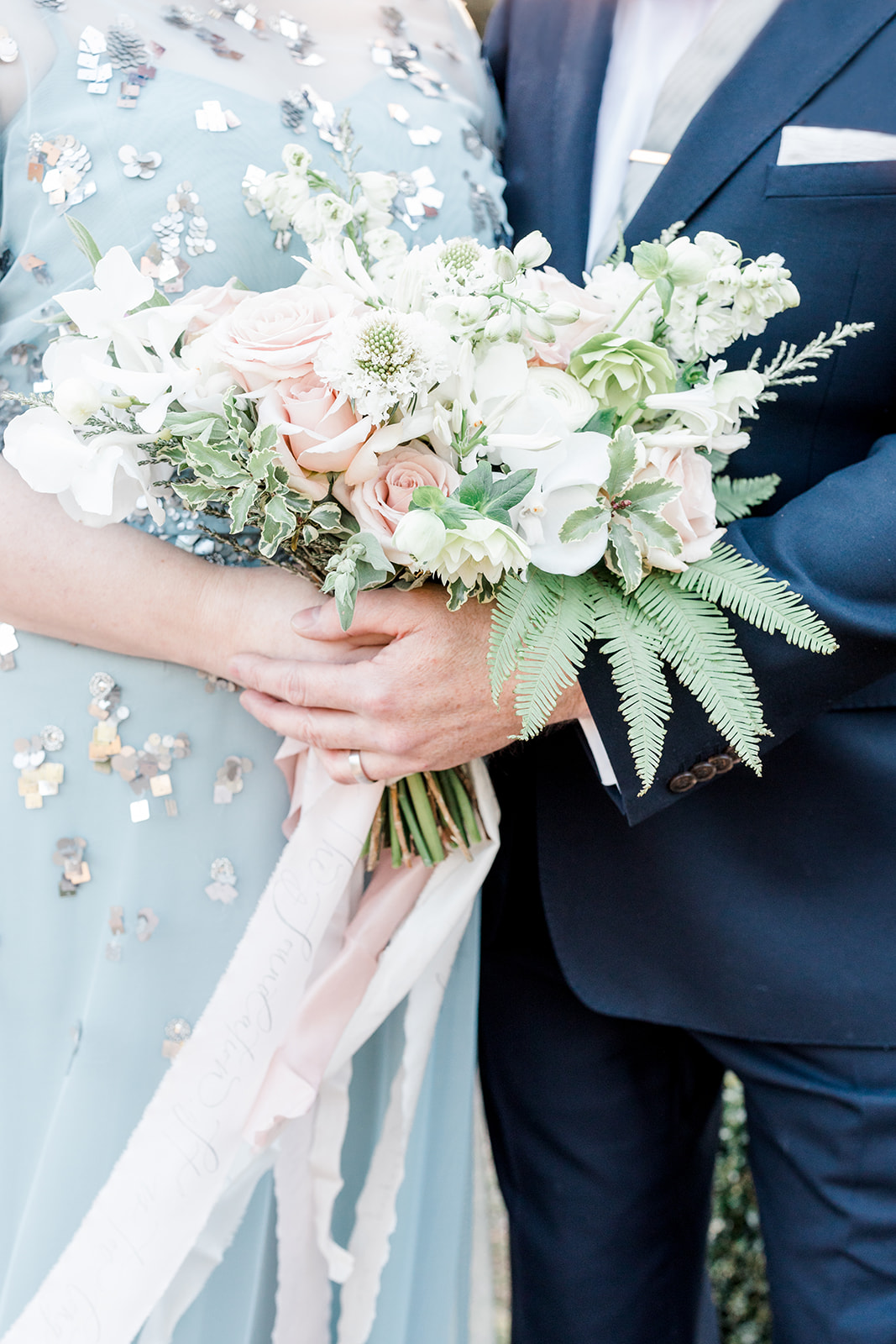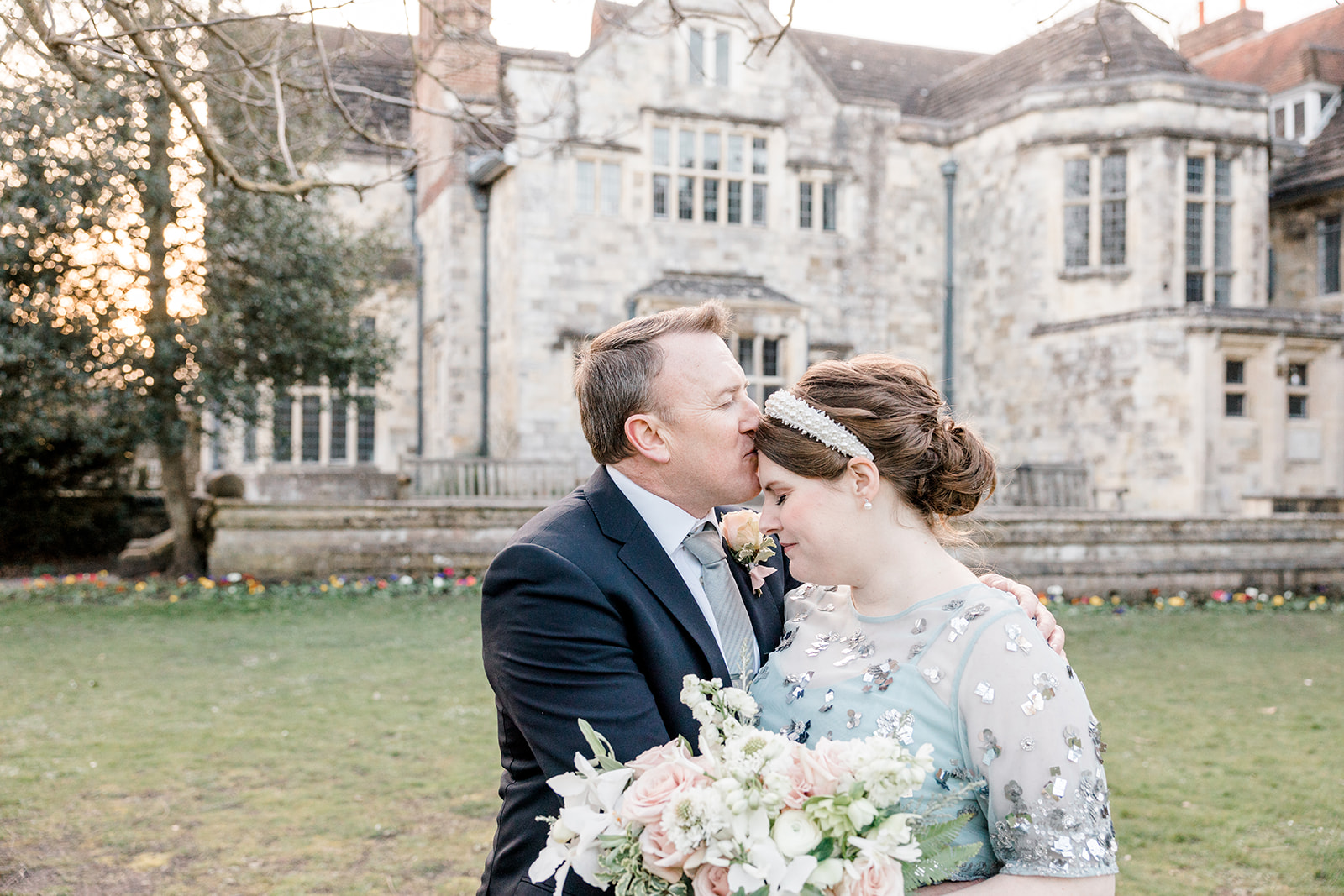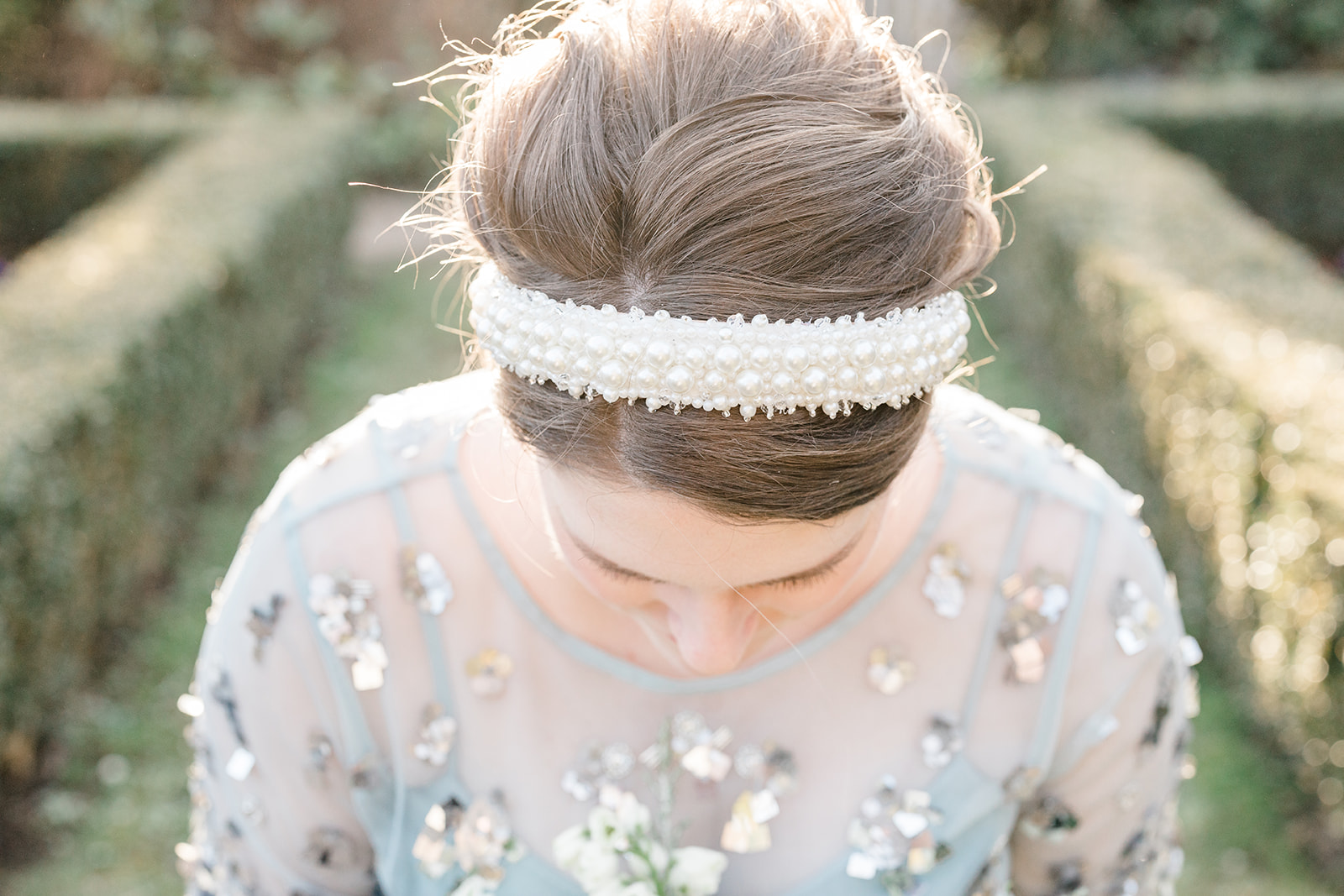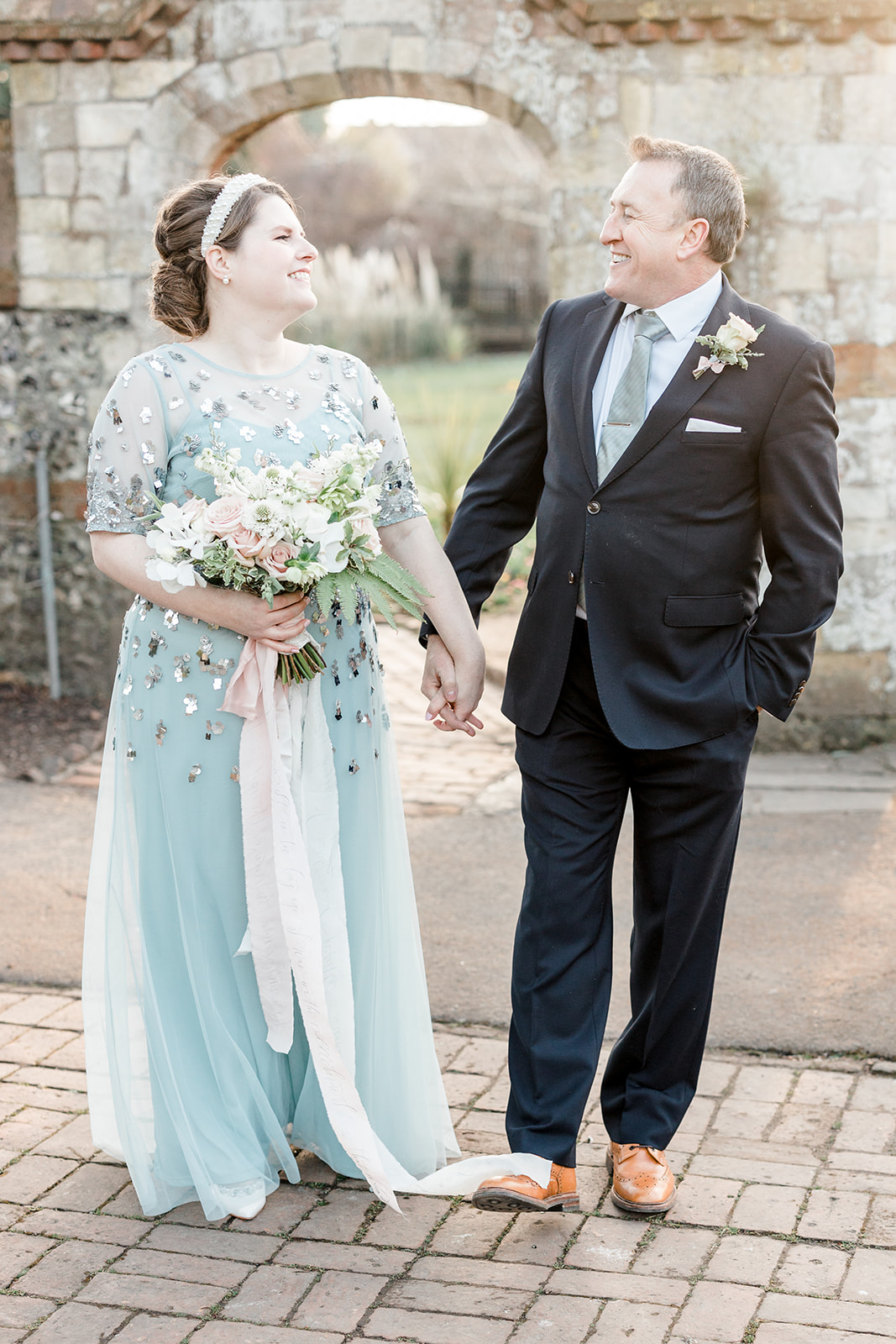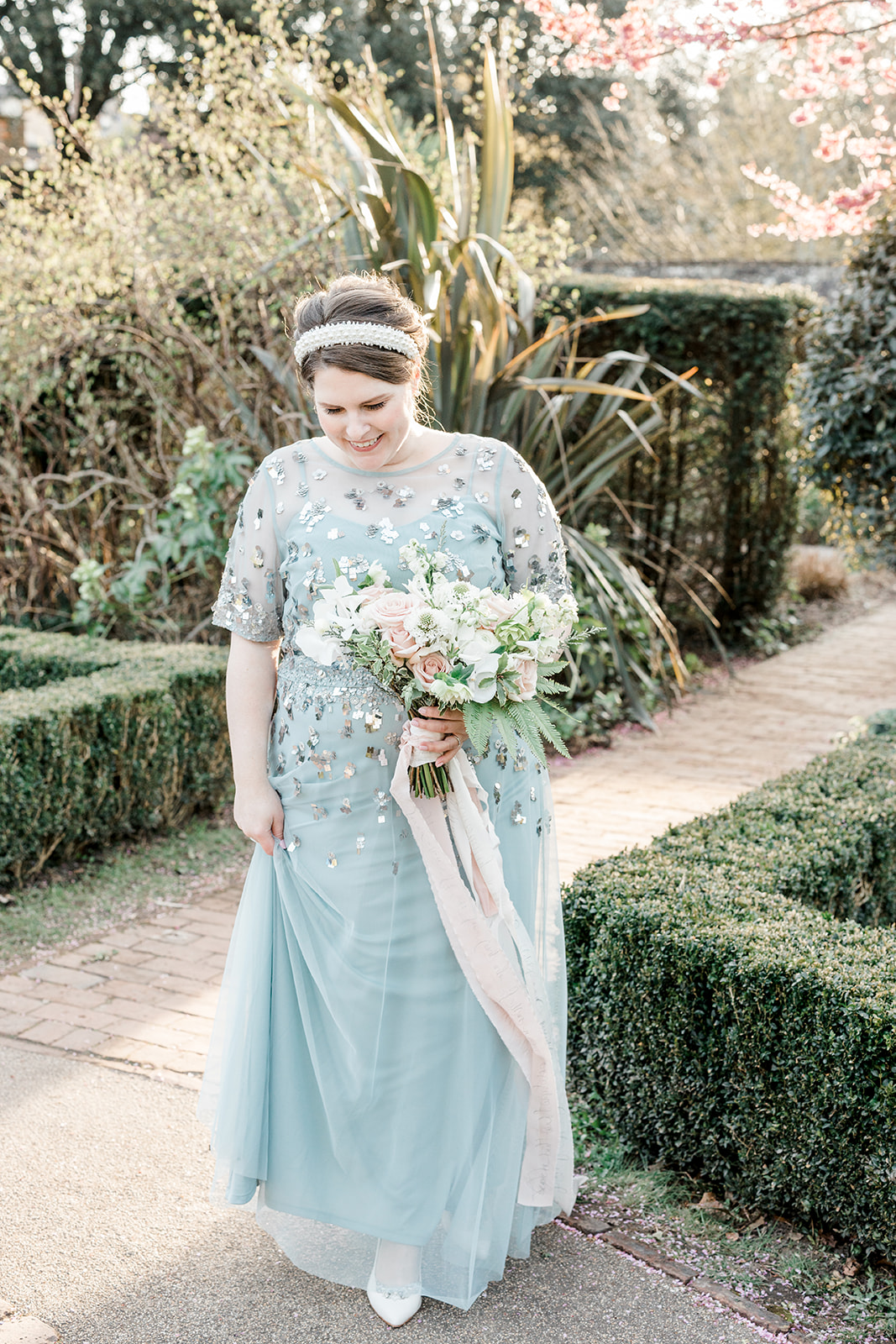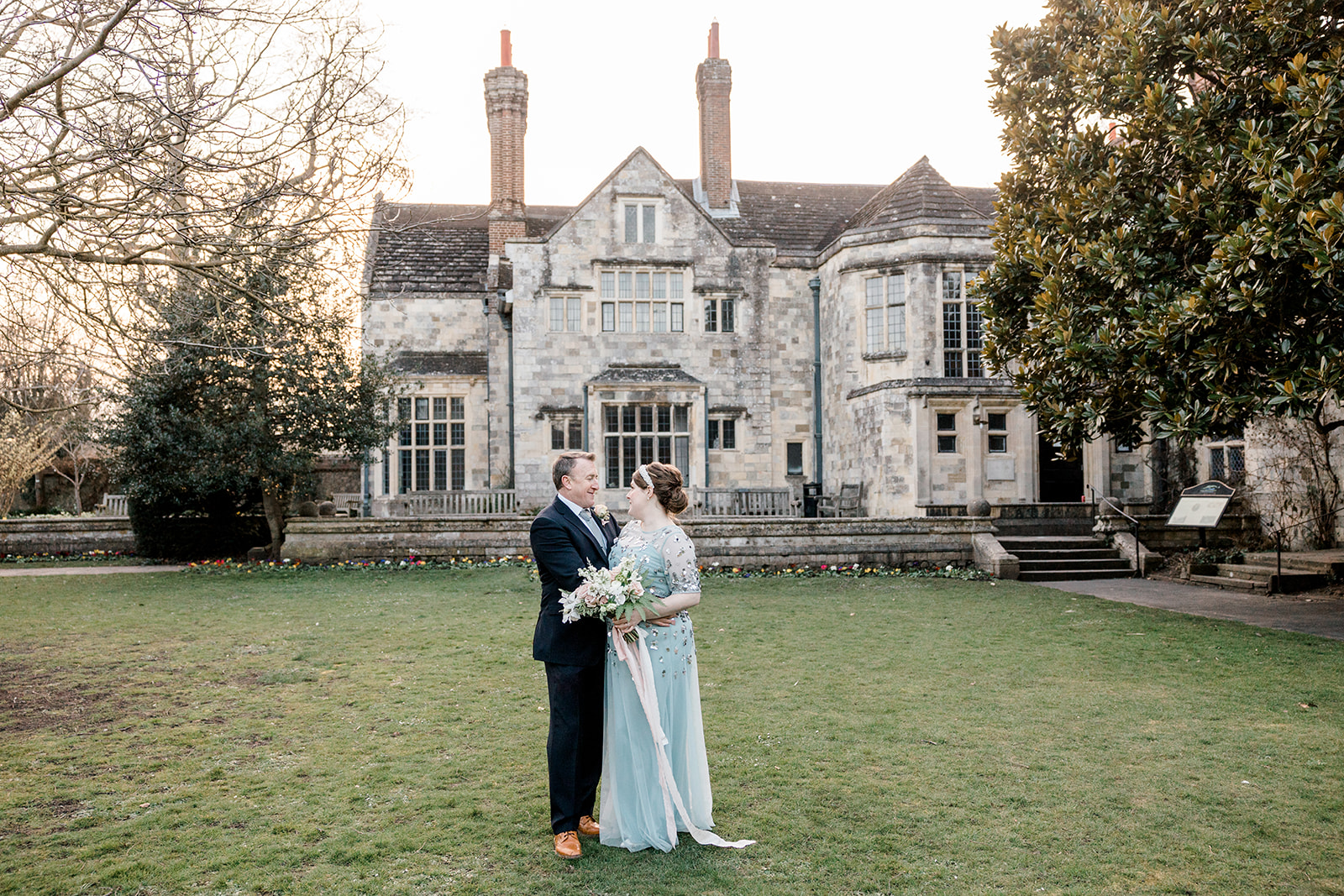 From the bride…
Make pink American-style lemonade out of lemons! Robert and I couldn't get legally married at the local Register Office (the UK similarity to a courthouse) due to multiple government cancellations over the past few months, so we decided to keep our contracted photo shoot on what was to be our second rescheduled legal ceremony date in England. With encouragement from our wedding pro friends, we took back control of our story and celebrated our journey up to this day. 
We may not be married yet, but we are hoping that April 13th will be the last and final day of being legally single. (Immigration adds on another complicated layer to this story as my UK fiancée visa expires in the first week of May, and I have to apply for my spouse visa before this date or risk immigration complications – at worst being separated from my husband. Our original statutory marriage ceremony was in February, and England has been in its third nationwide lockdown since January.)
One of the most emotional parts was my wonderful almost-sister-in-law Susan (Robert's sister) and almost-brother-in-law Jake surprised us with a visit at the photo shoot bearing rosé prosecco in the cutest vintage glasses.
We are having our small wedding day for British family on May 30th (also rescheduled from its original May 8th date because of government restrictions), so we wanted a completely different look than what we would be wearing on the more meaningful wedding day with our loved ones. I styled the shoot with the duck egg blue dress in mind and tied in our wedding colors of pinks and whites to coordinate with Robert's navy blue suit and silver accessories. 
Our gray sign was Robert's idea — British dry sense of humor with "marriage pending" because if we can't laugh about it, we'd cry!
Our florist (and dear friend) used some of my favorite flowers in my bouquet (hellebore and scabiosa) for a curated textured garden look.
My heels are wide fit bridal shoes — which is one of the best things about the UK! I rarely find beautiful wide-fit shoes in the U.S.
On my bouquet ribbons are the following Jane Austen quotes:
"Completely and perfectly incandescently happy."
"I cannot fix on the hour, or the spot, or the look or the words, which laid the foundation. It is too long ago. I was in the middle before I knew that I had begun."
The Creative Team
Wedding Pros Who Made It Happened