"Euphoria" Collection
We can't seem to get enough of Woná's (formerly known as Crystal Designs) amazing designs, so naturally, when this landed in our inbox, we were excited beyond words. "Euphoria" is WONÁ Concept's third evening collection and the answer to the non-stop requests they got for designs beyond bridal fashion. The collection is composed of a phenomenal array of timeless gowns, each featuring Wona's signature exquisite detailing — plunging necklines, statement backs, detailed beadwork, and breathtaking elements.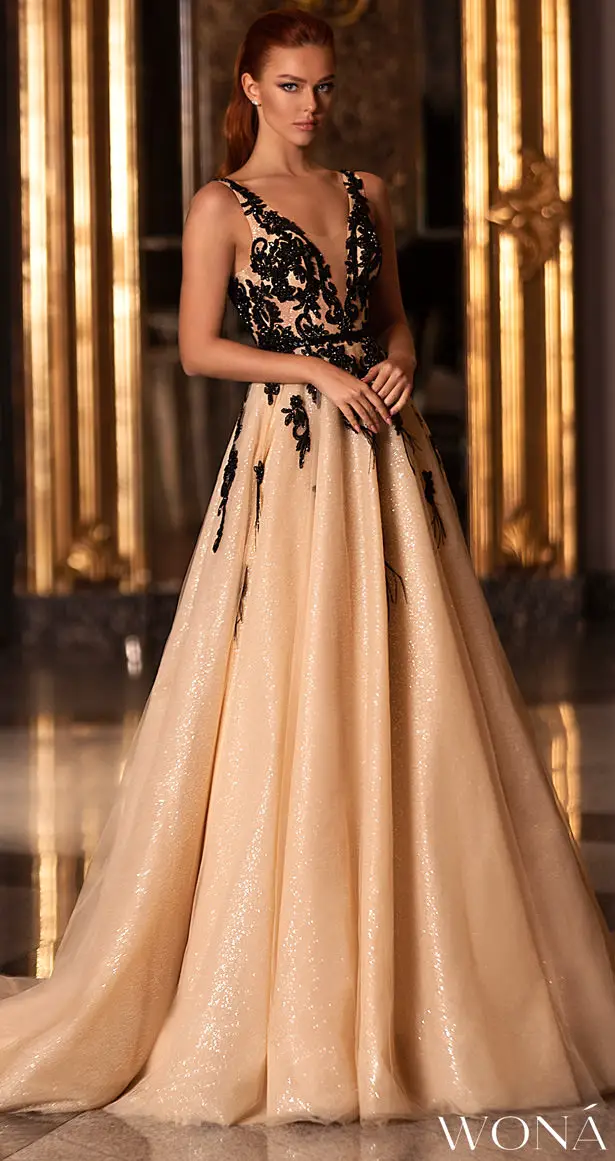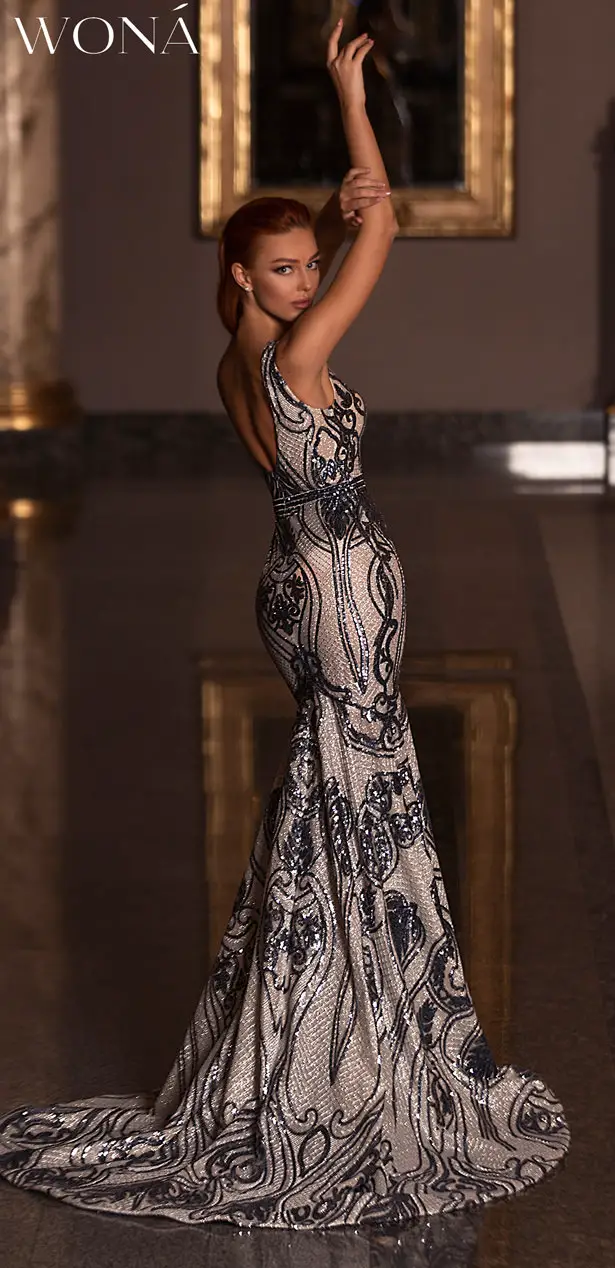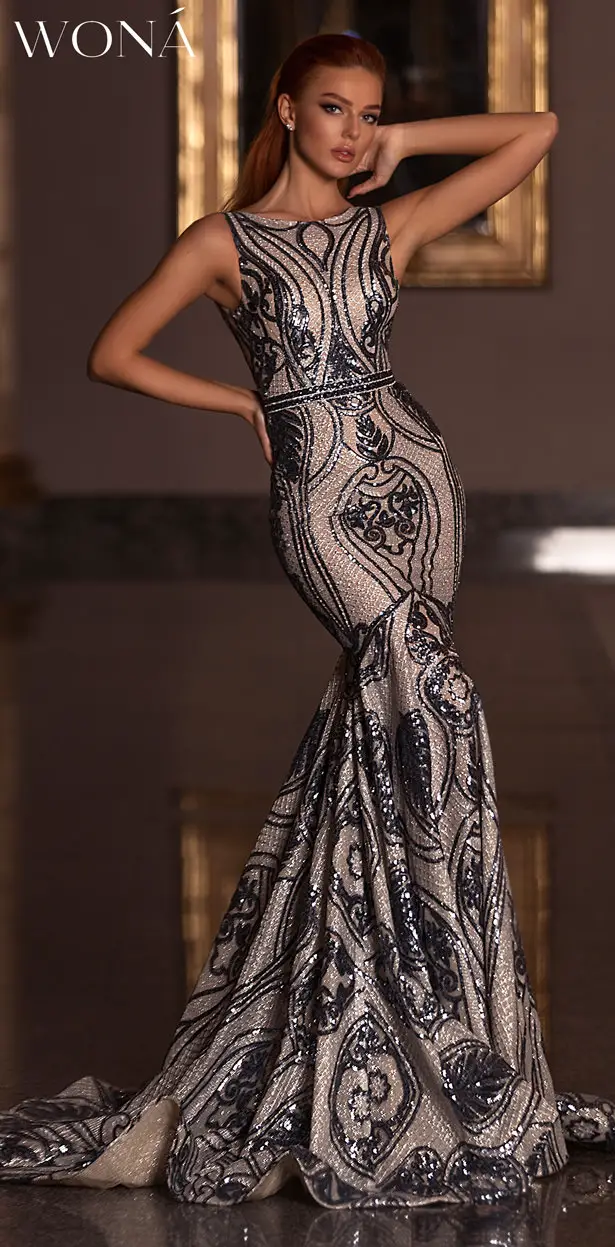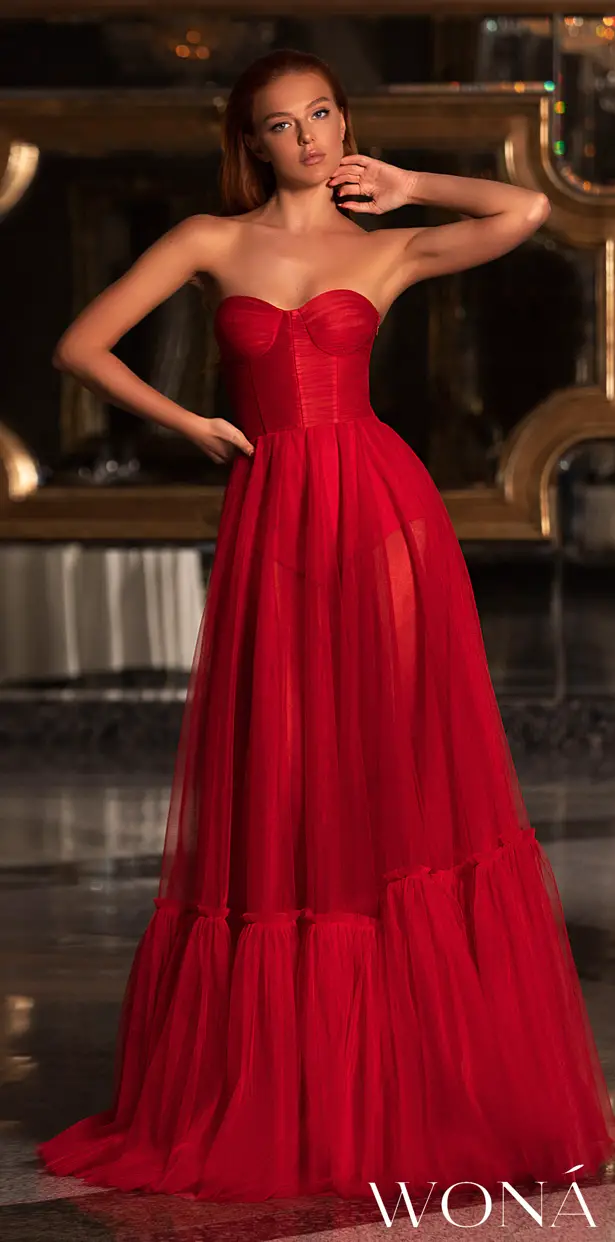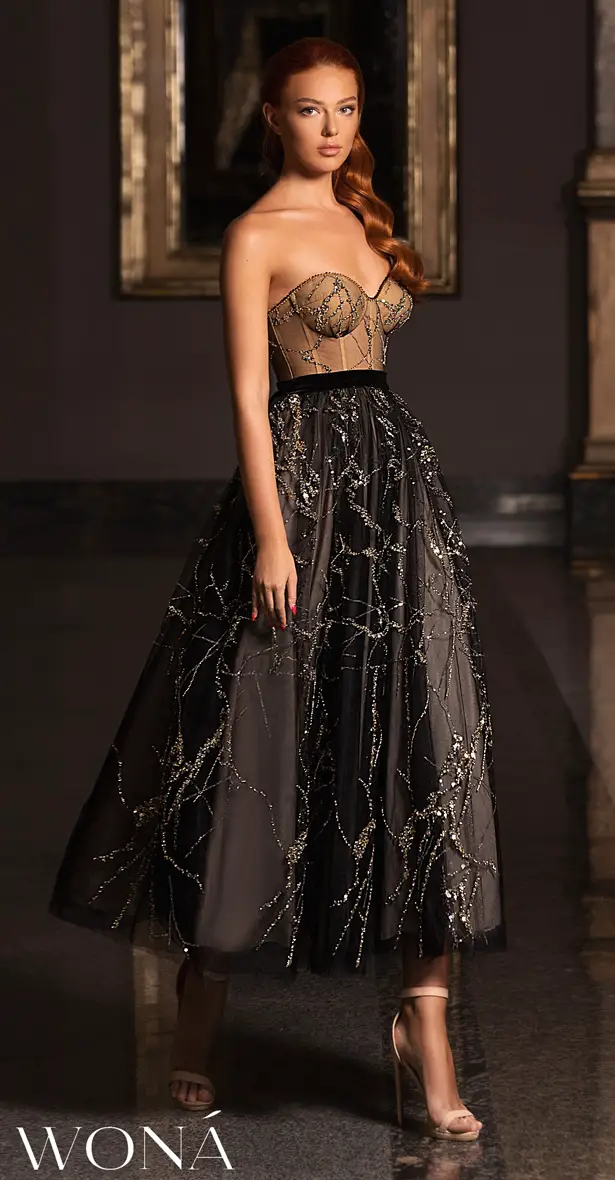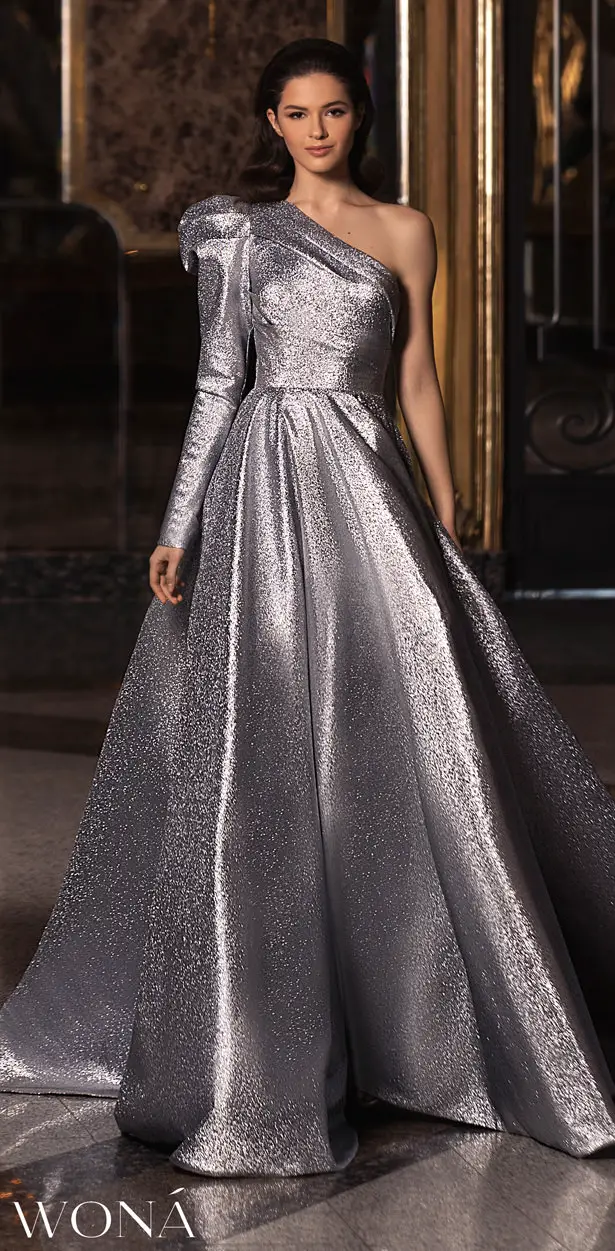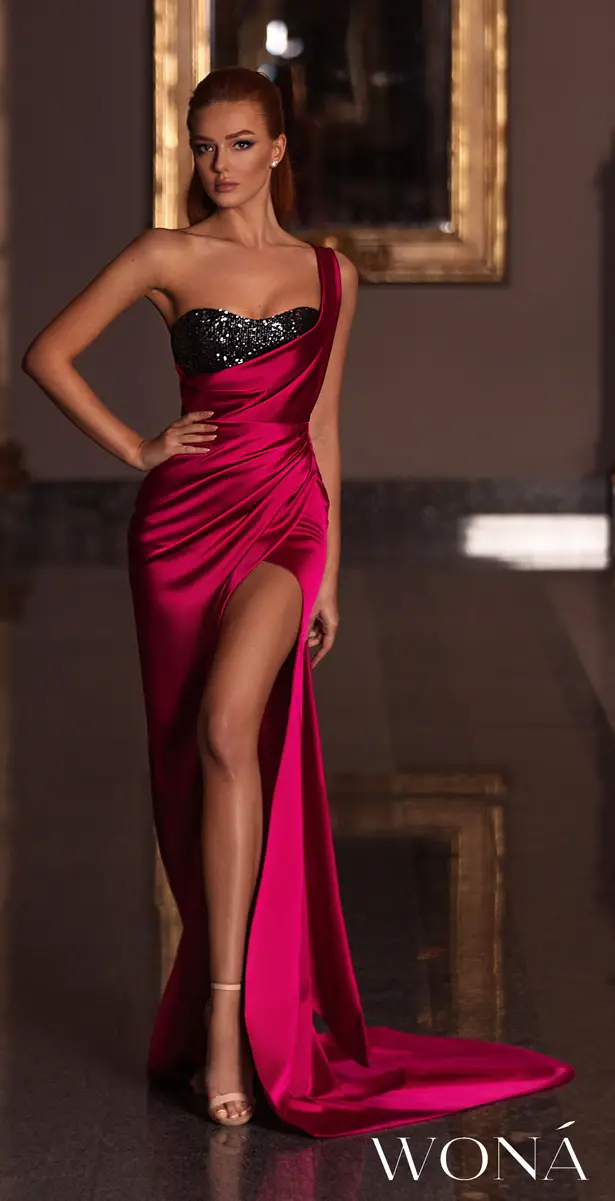 With all types of trendy silhouettes, shapes and even lengths, Woná evening dresses 2020 could be worn for various formal and semi-formal occasions. But as lovers of fabulosity here at BTM, we are obviously obsessed with the sparkle and drama-filled elements that make these pieces just the perfect fit for red carpet and glamorous soirées.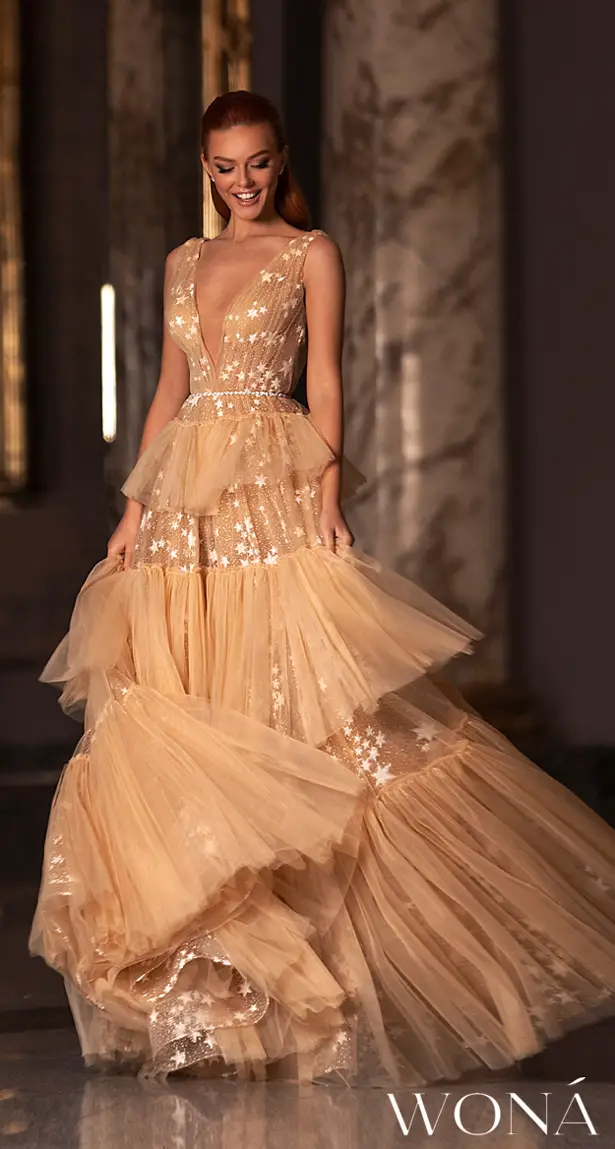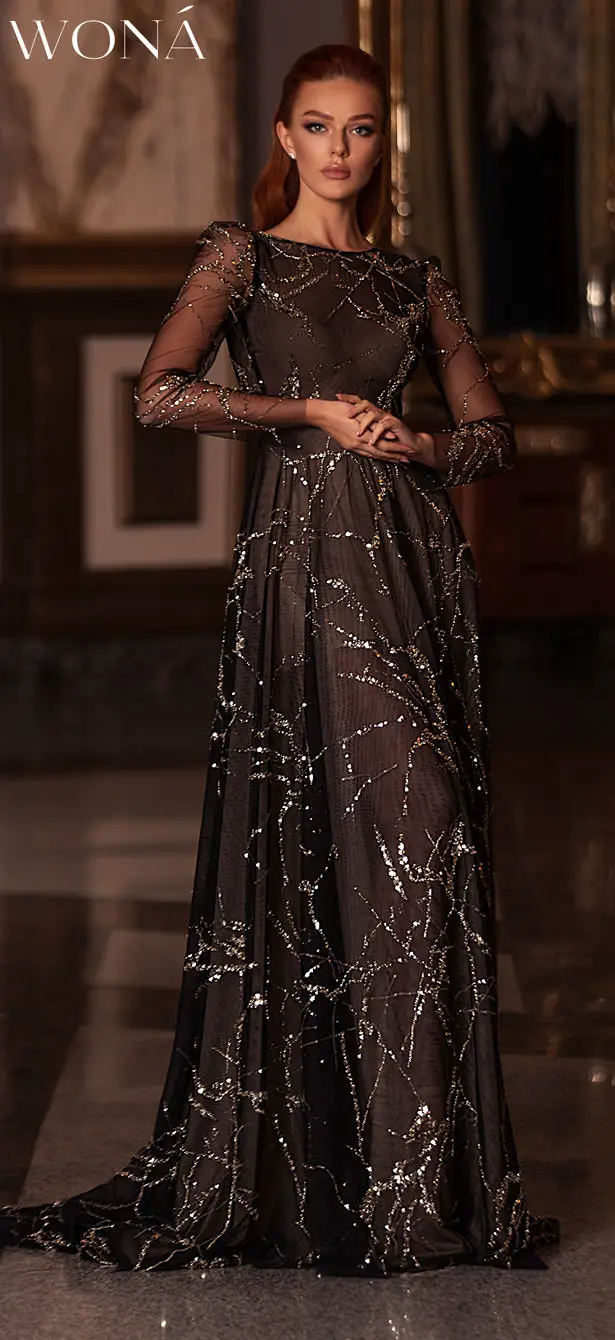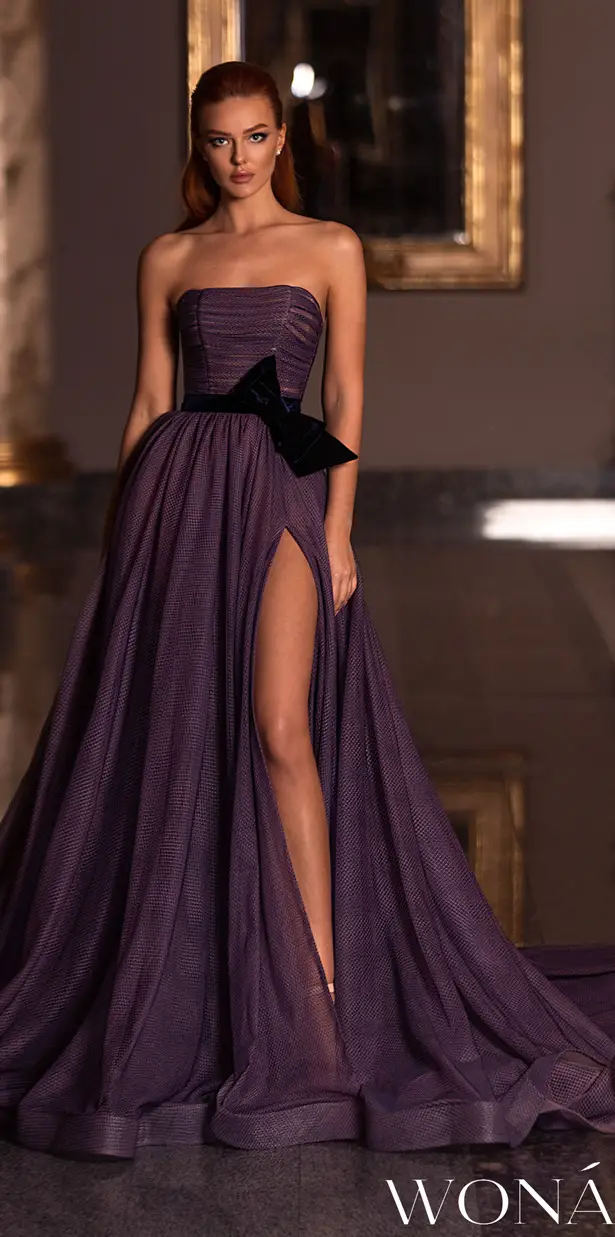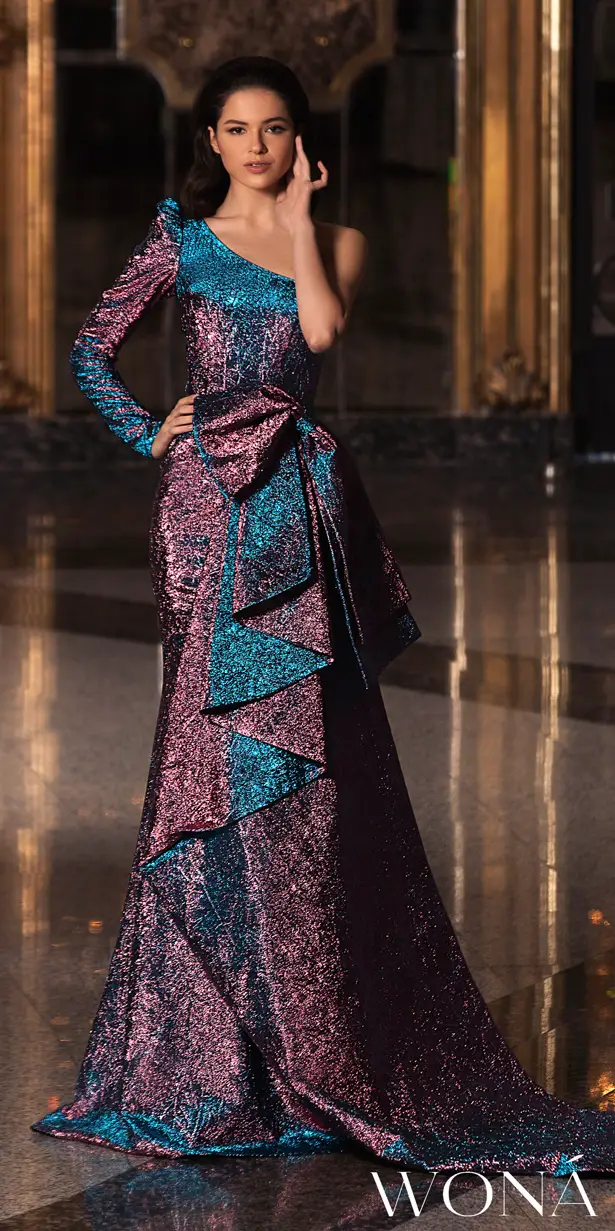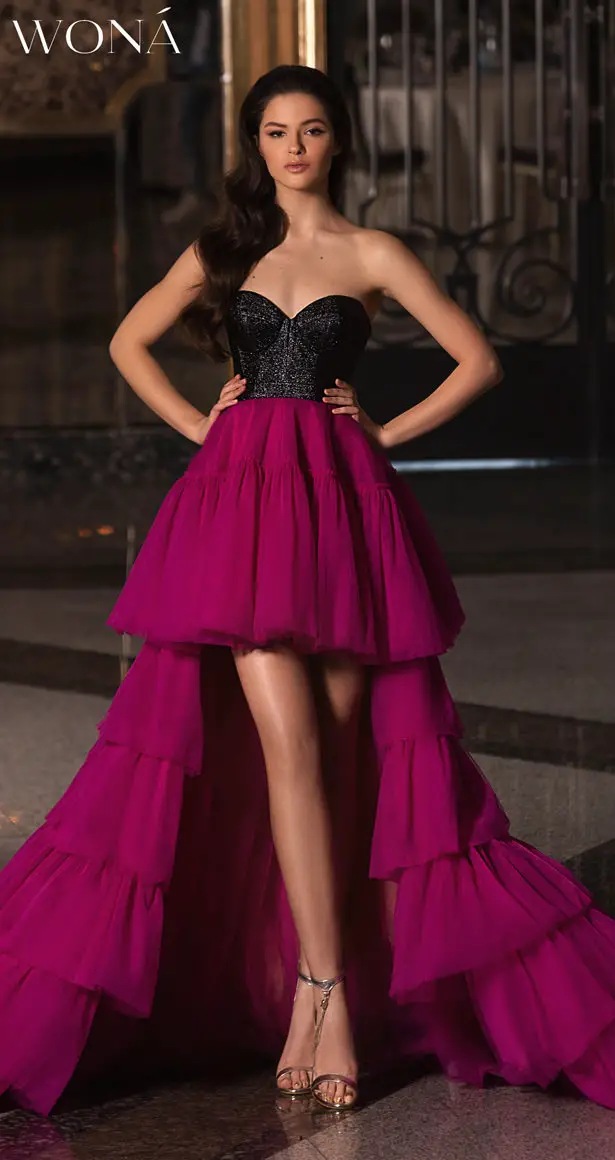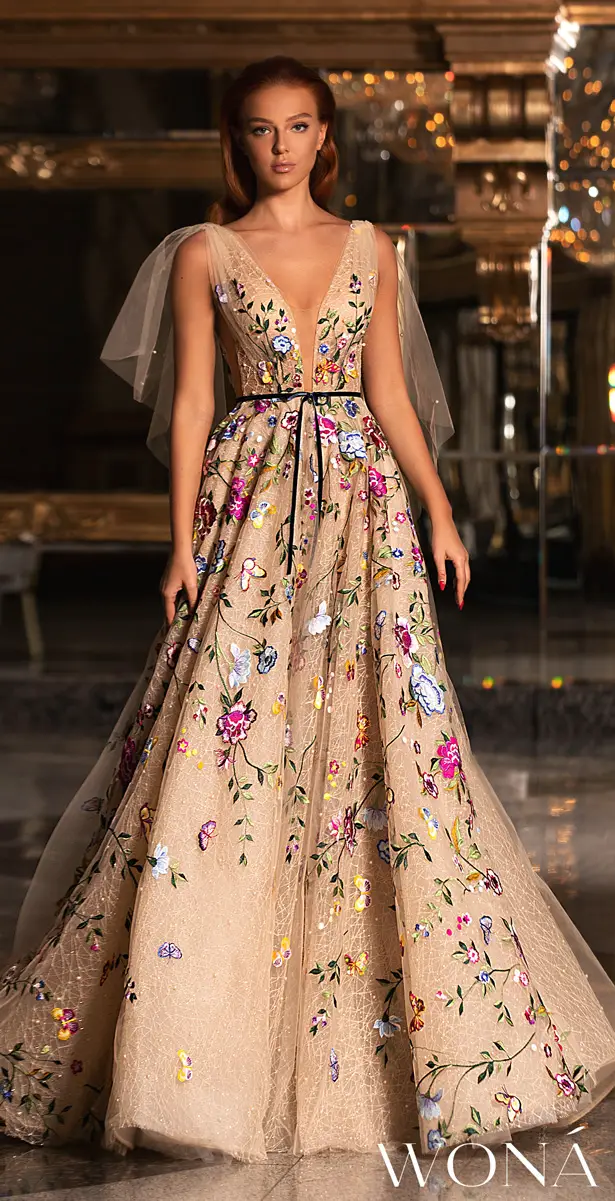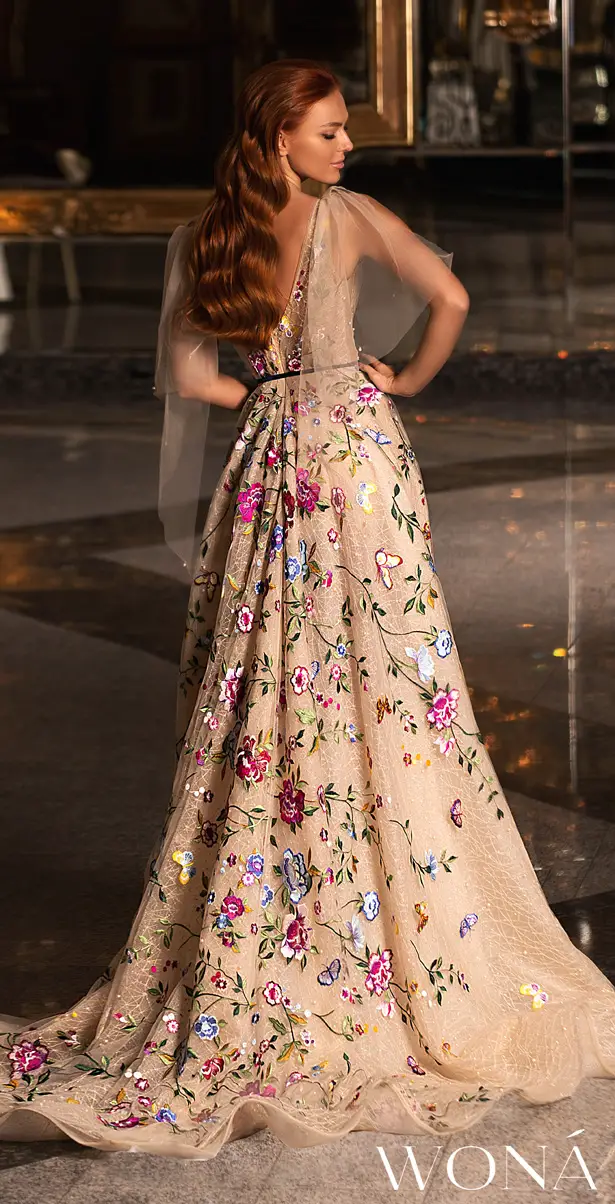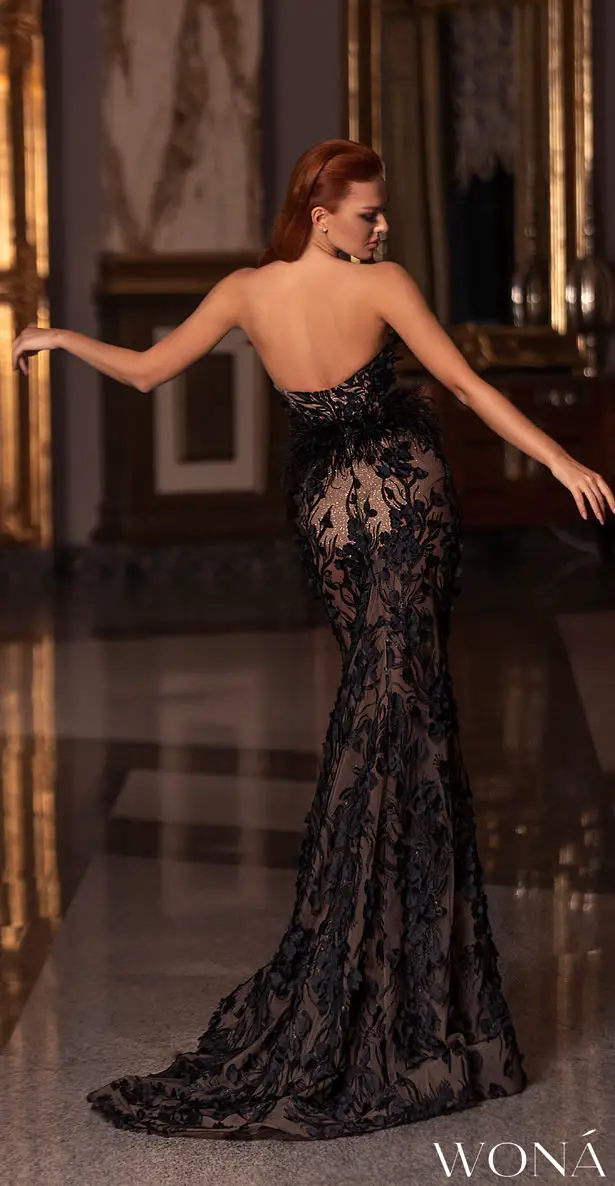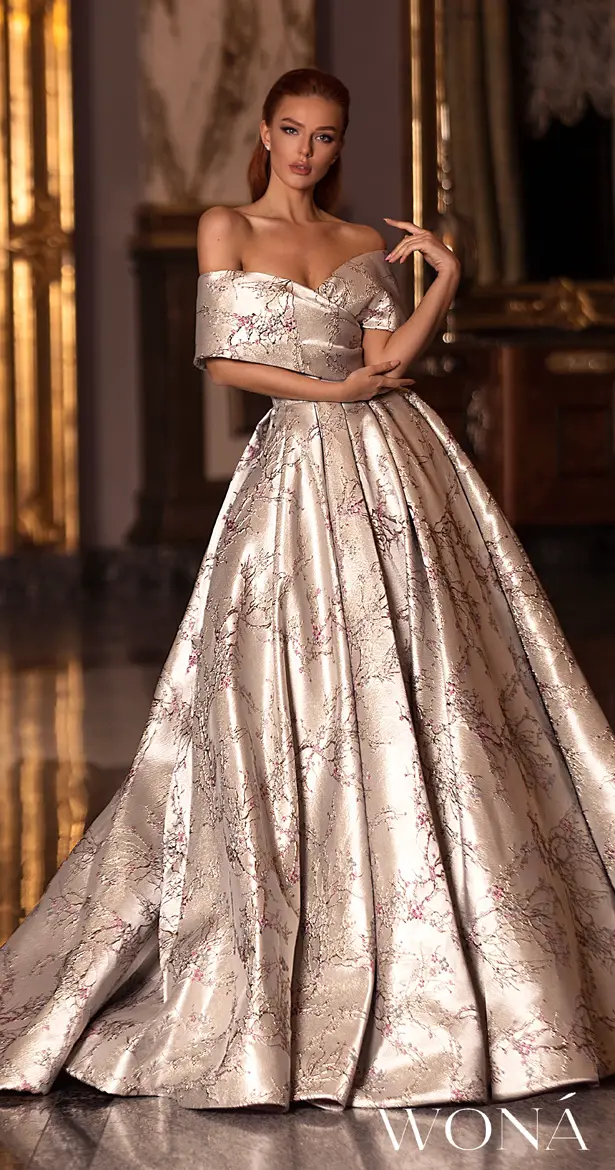 WONÁ believes that women are truly muses and aims to create dresses that embody their most intimate and extravagant desires. Therefore beyond the dramatic silhouettes, they included luxurious fabrics such as chiffon, velvet, satin, and organza, with a mix of an elegant sparkle inside their "Euphoria" 2020 Evening Collection.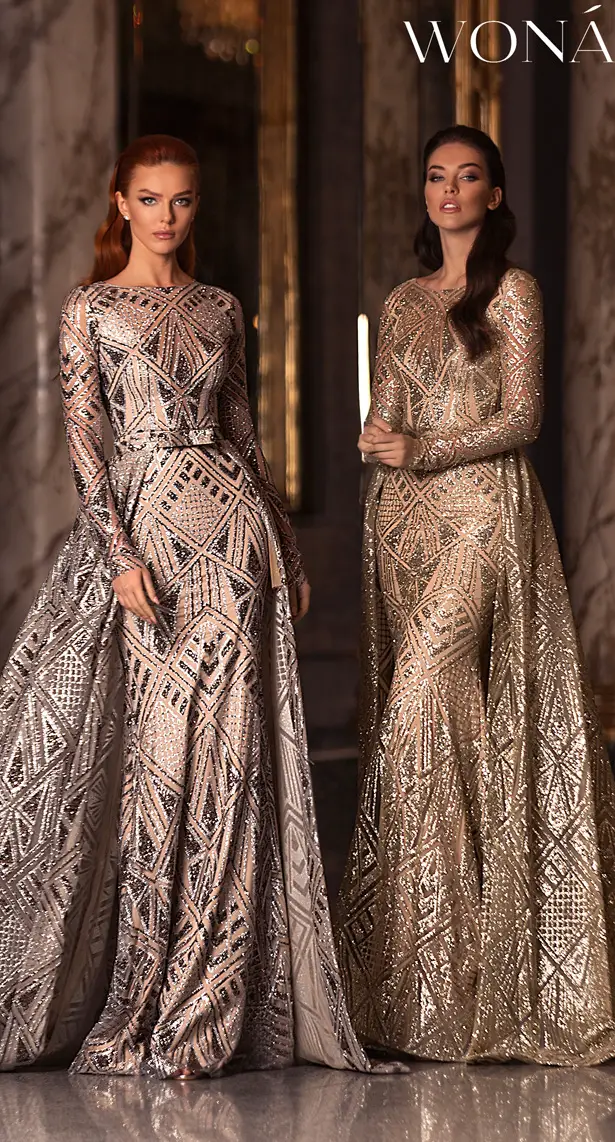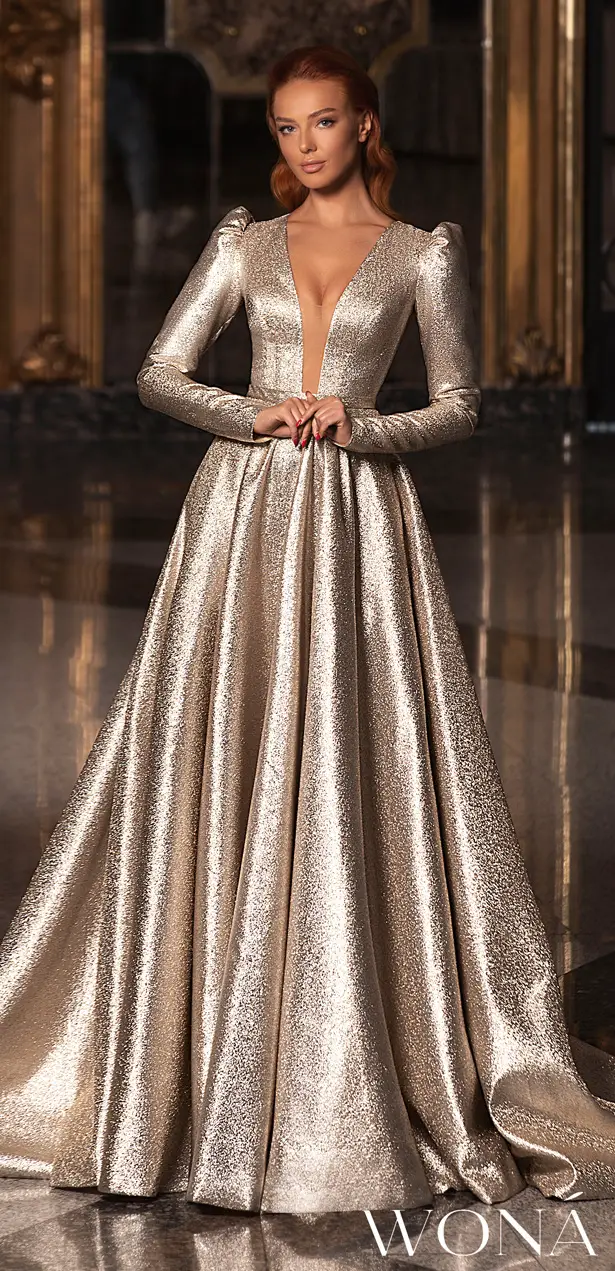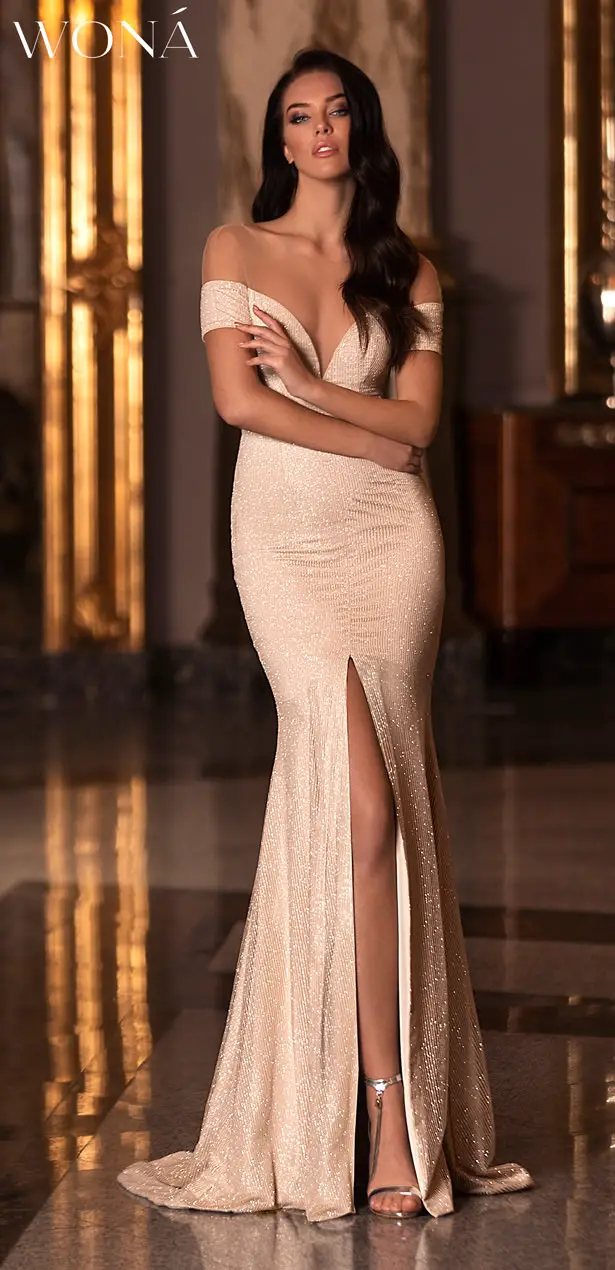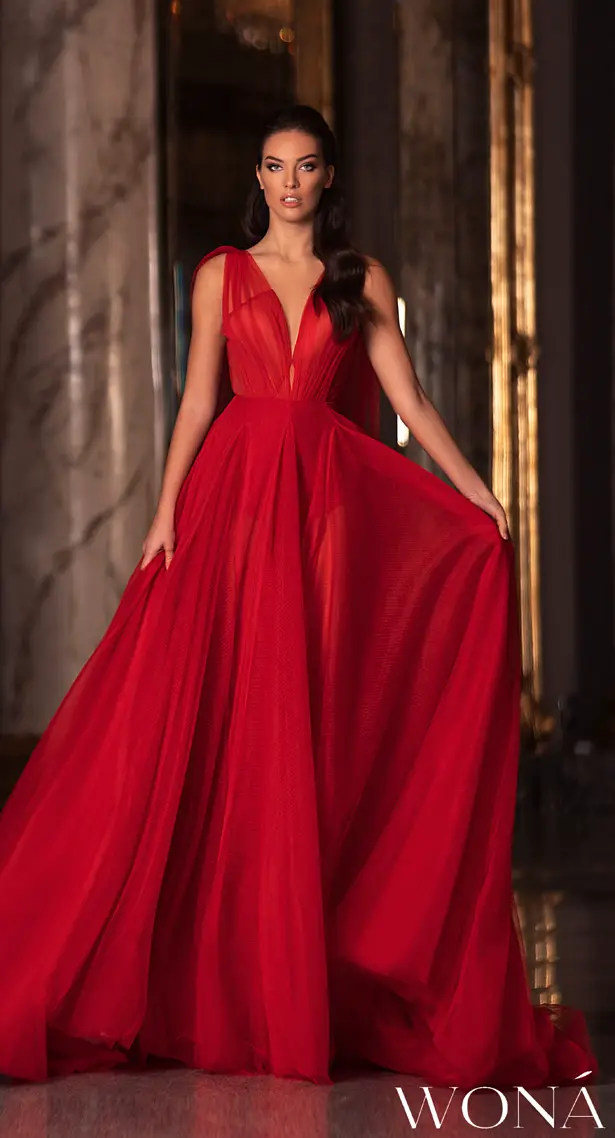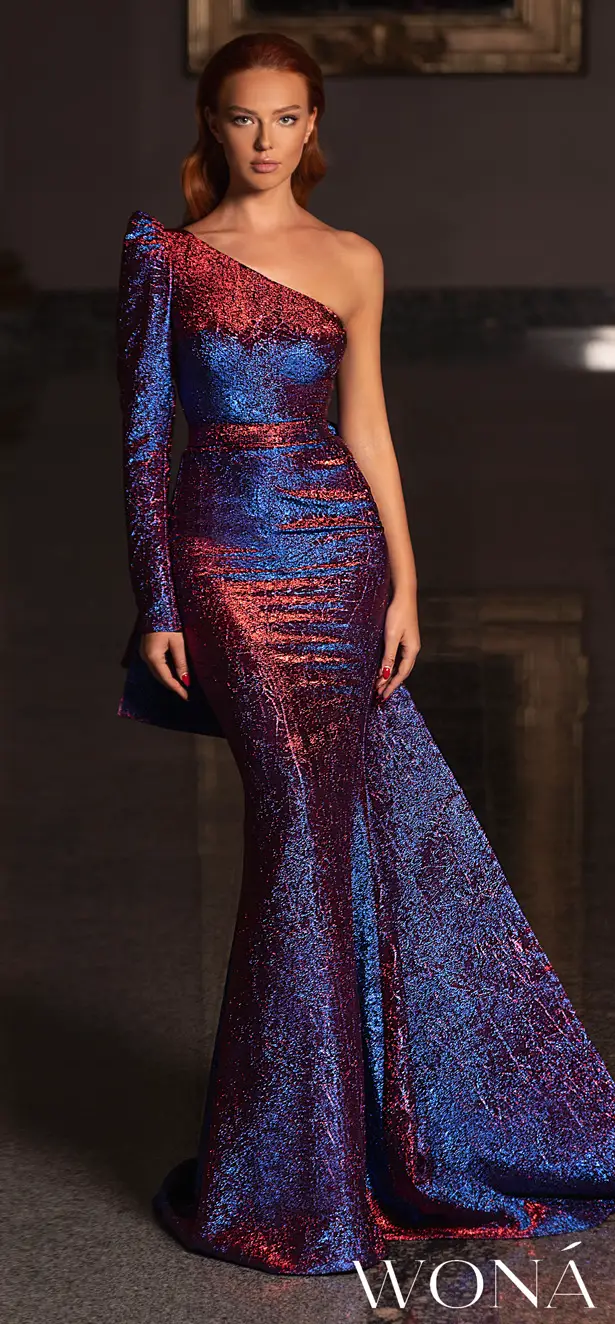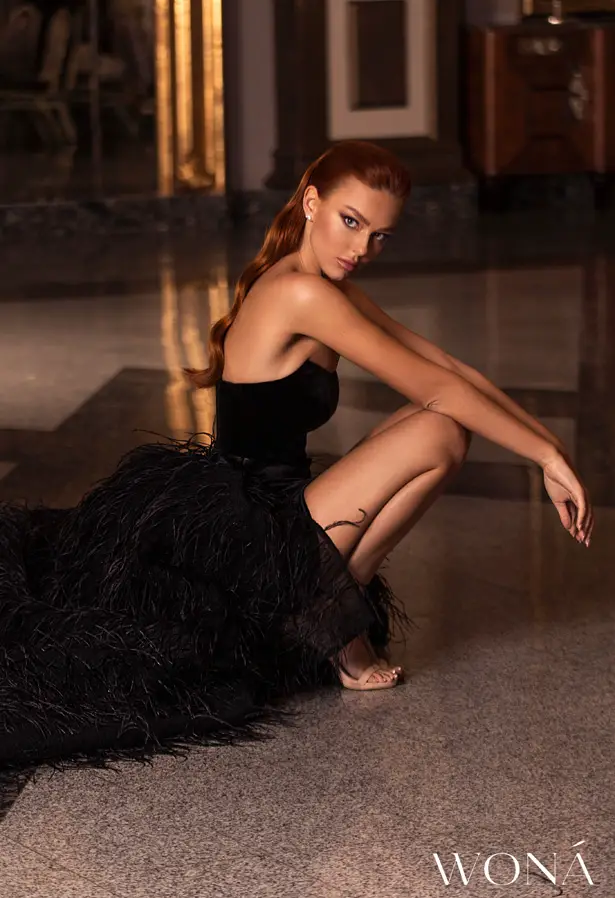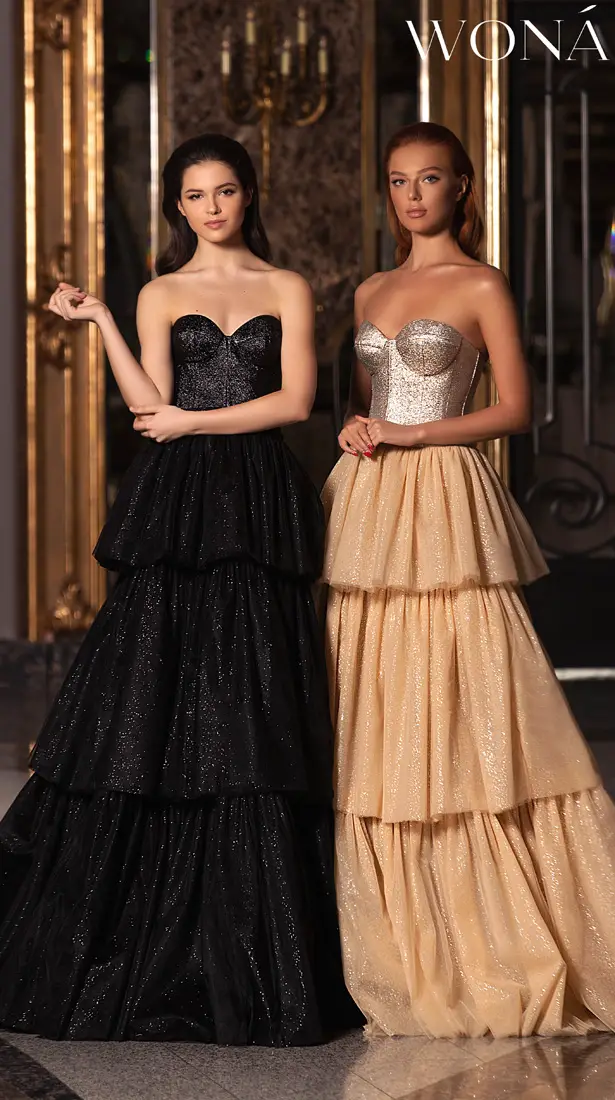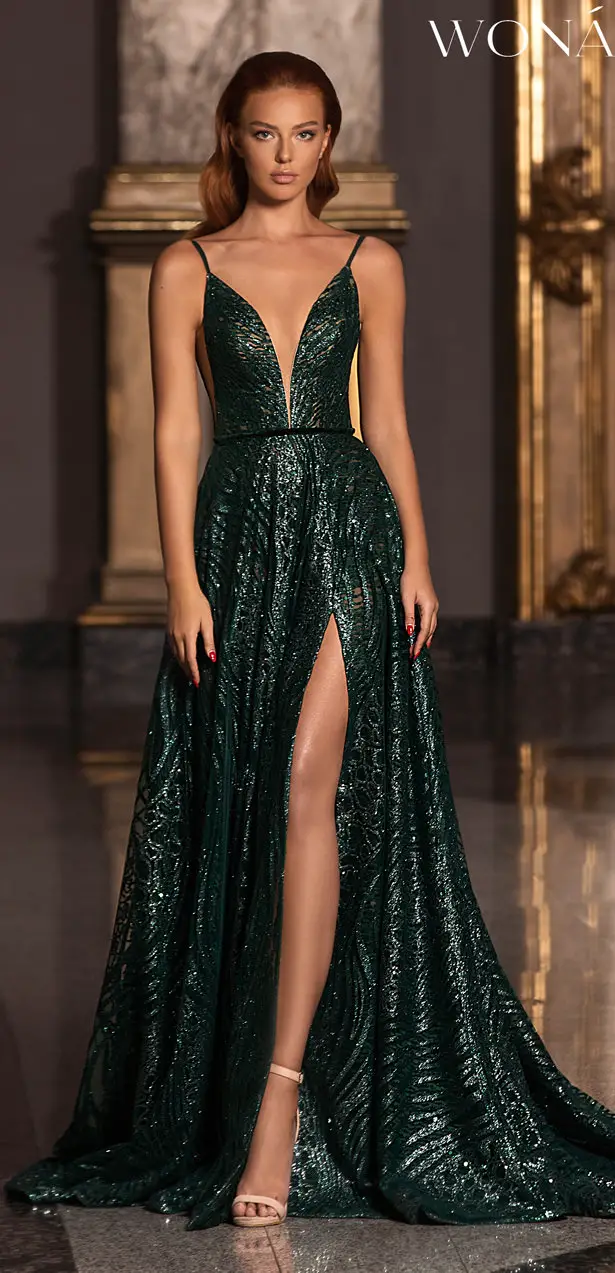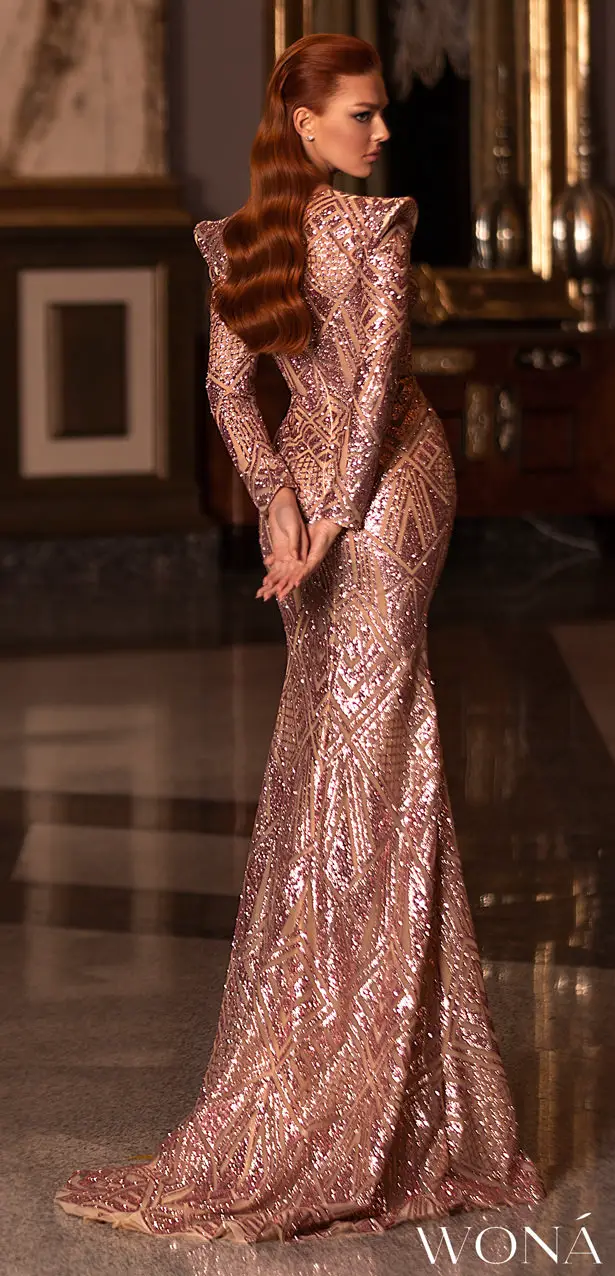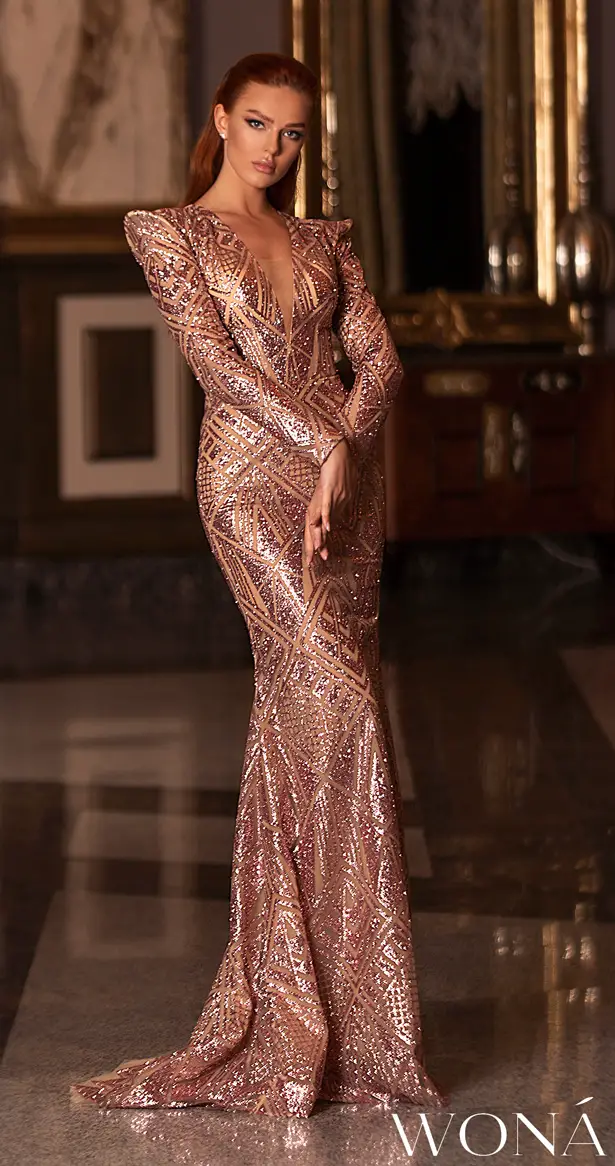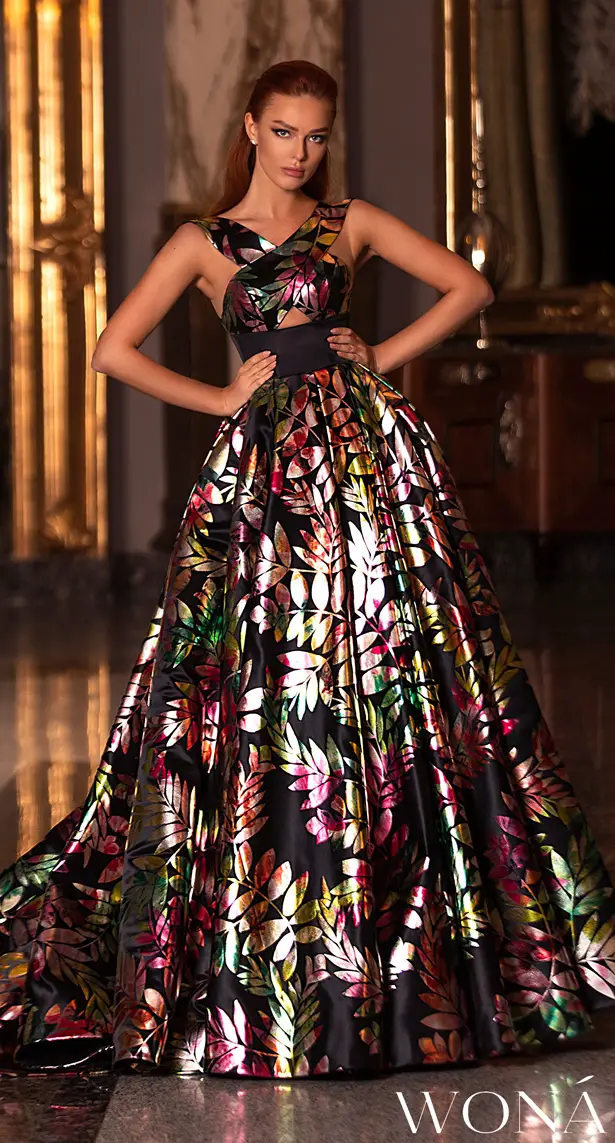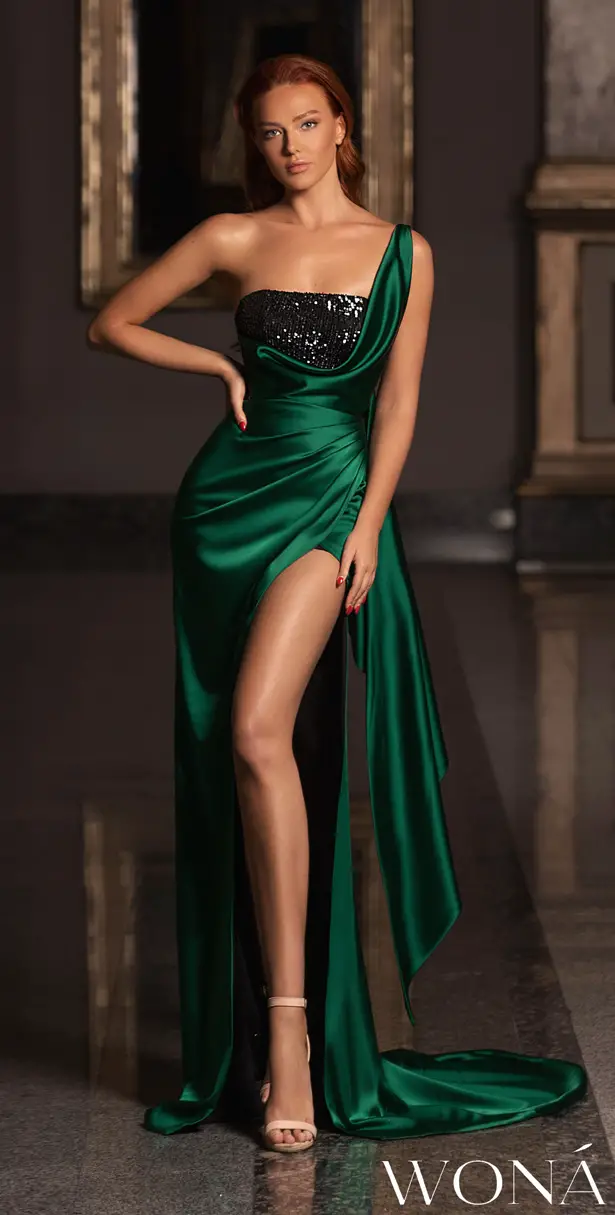 Woná Evening Dresses = Fabulous Bridesmaid Gowns
I have to be honest and come out and say it. These Woná evening dresses would make the most fabulous bridesmaid dresses ever! I am dying here, to see a bridal party rocking these fabulous designs. I mean, it really takes a very self-confident bride to let her besties shine this bright on her own wedding day, right?! So if you are one of those brides consider these beauties for your bridesmaids' look.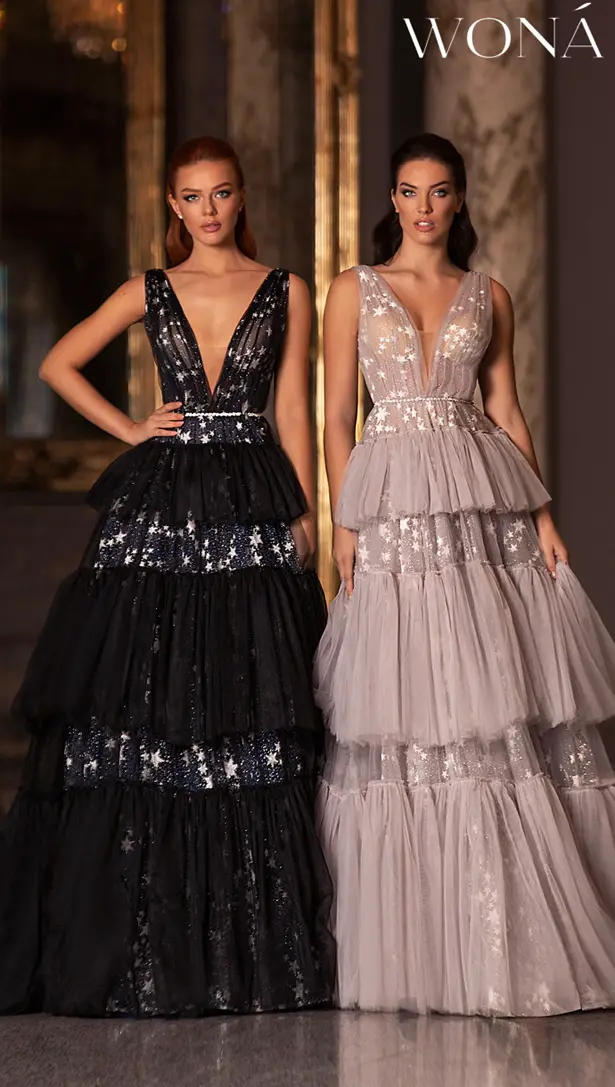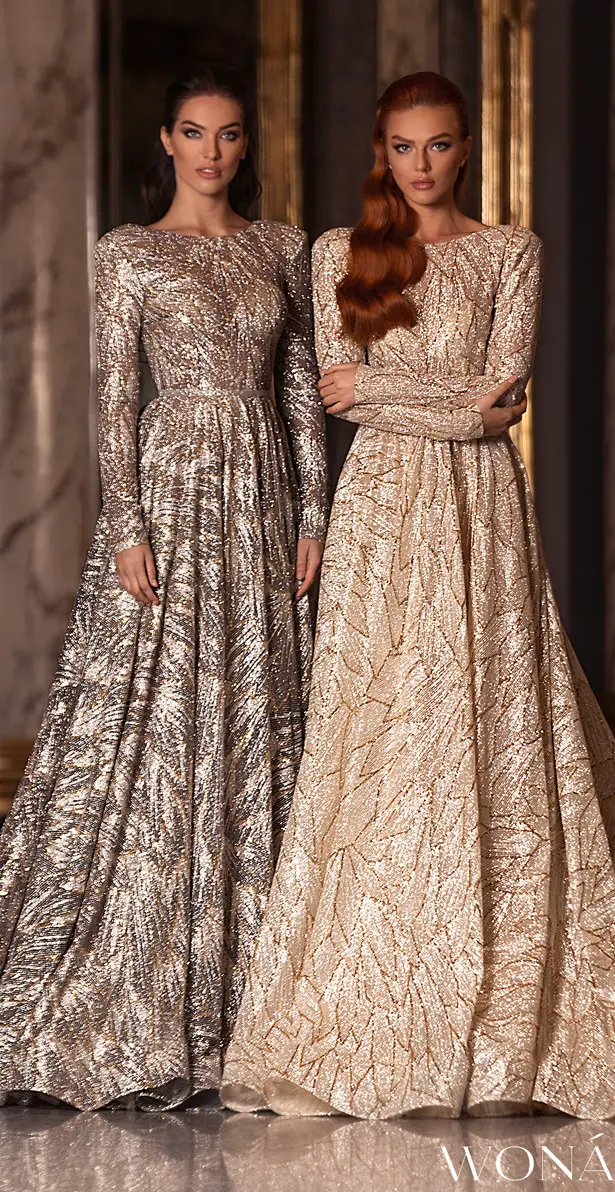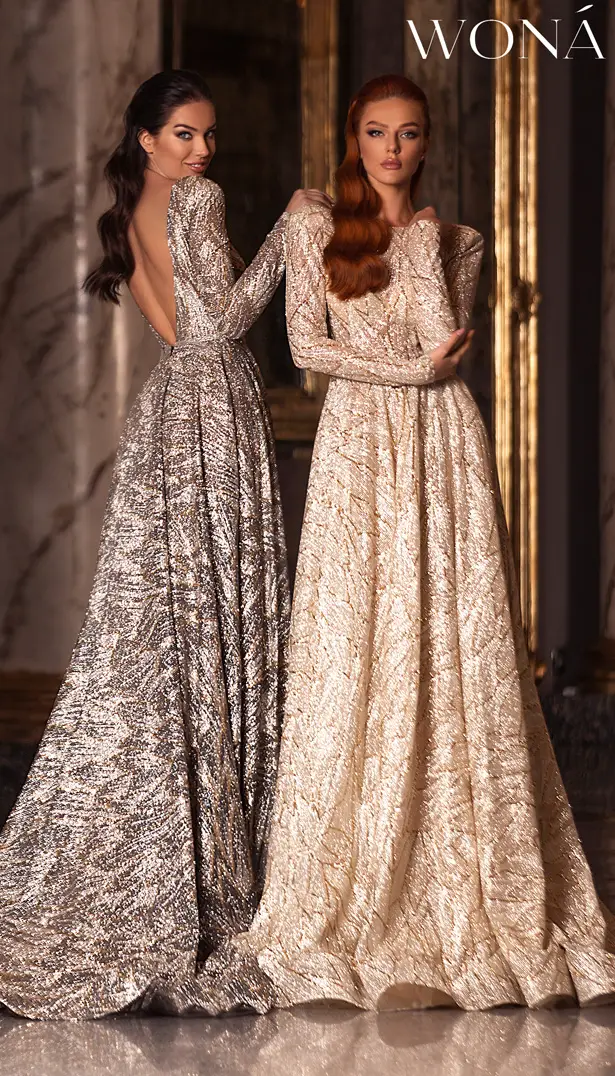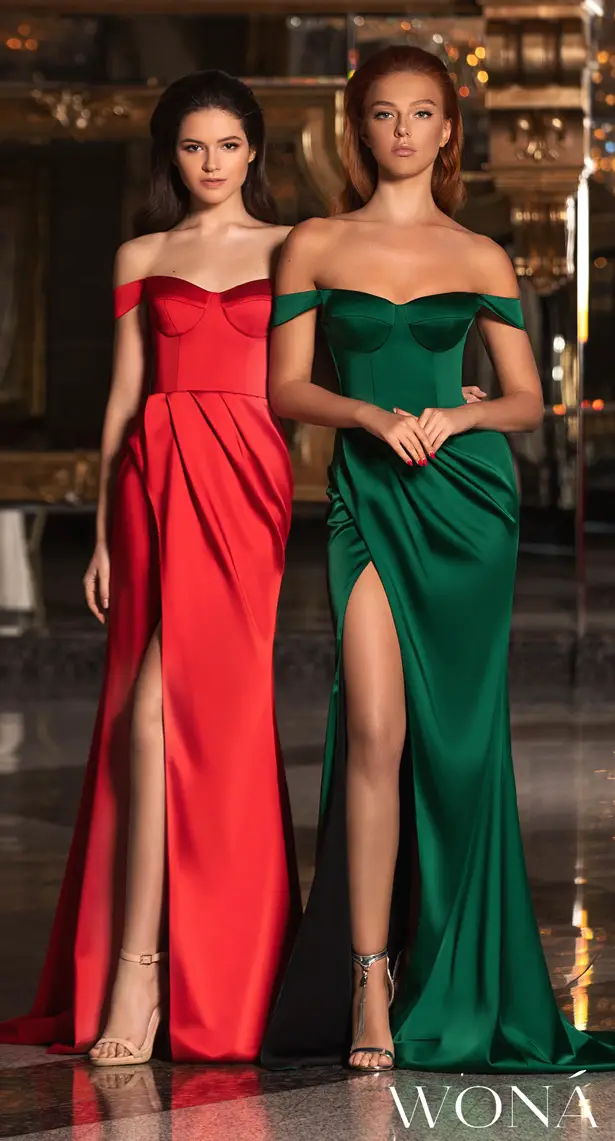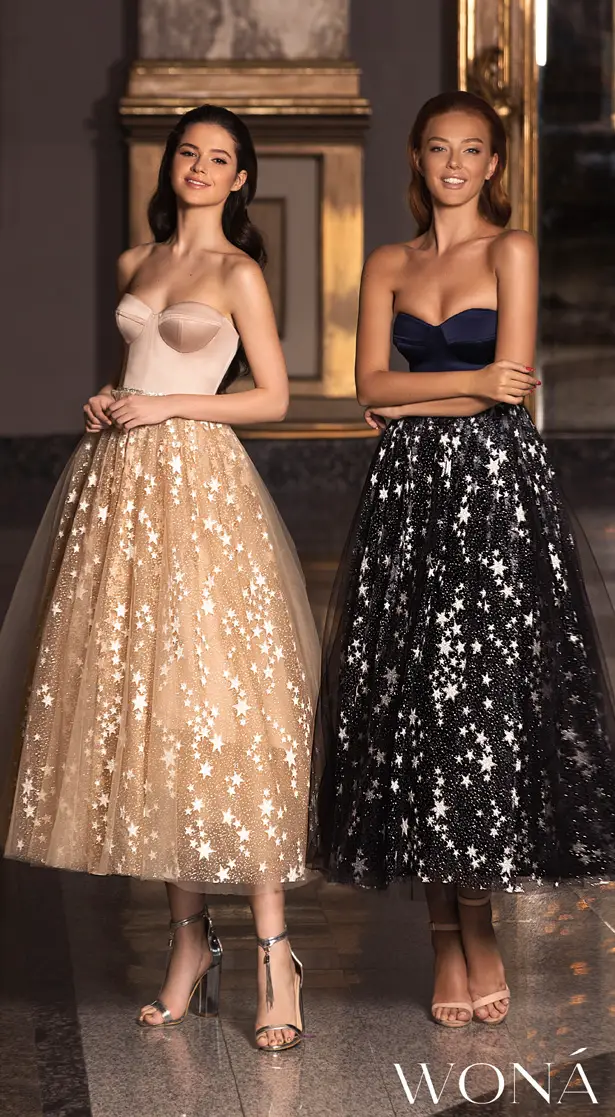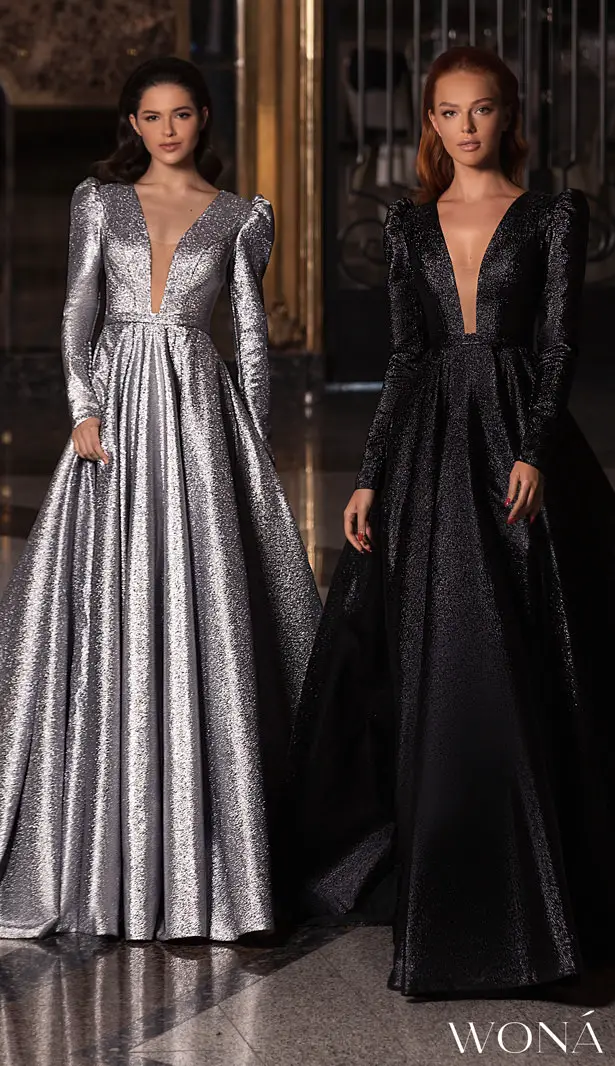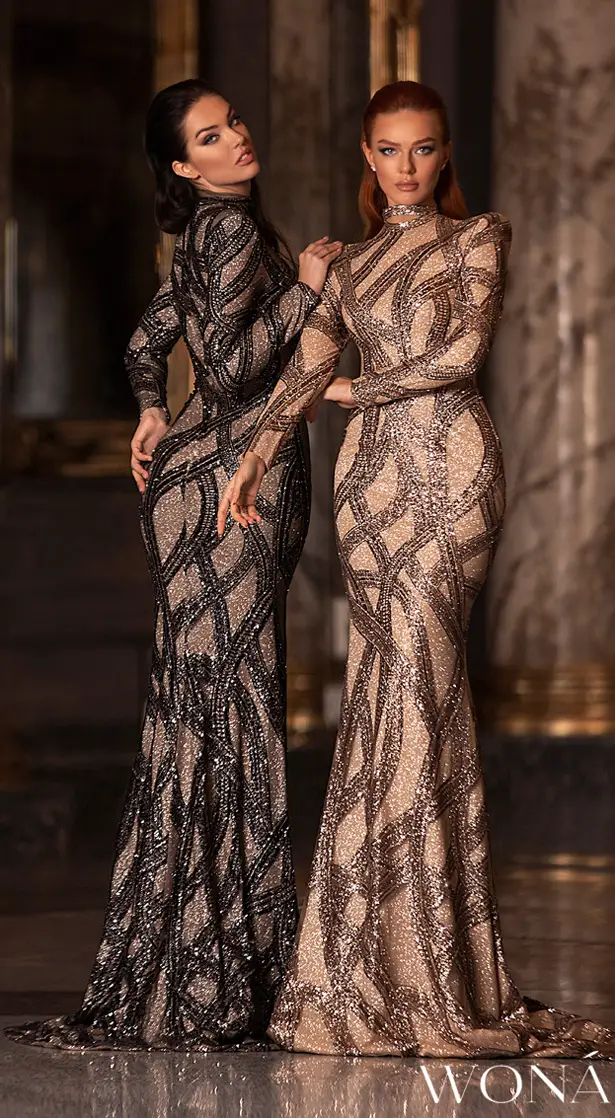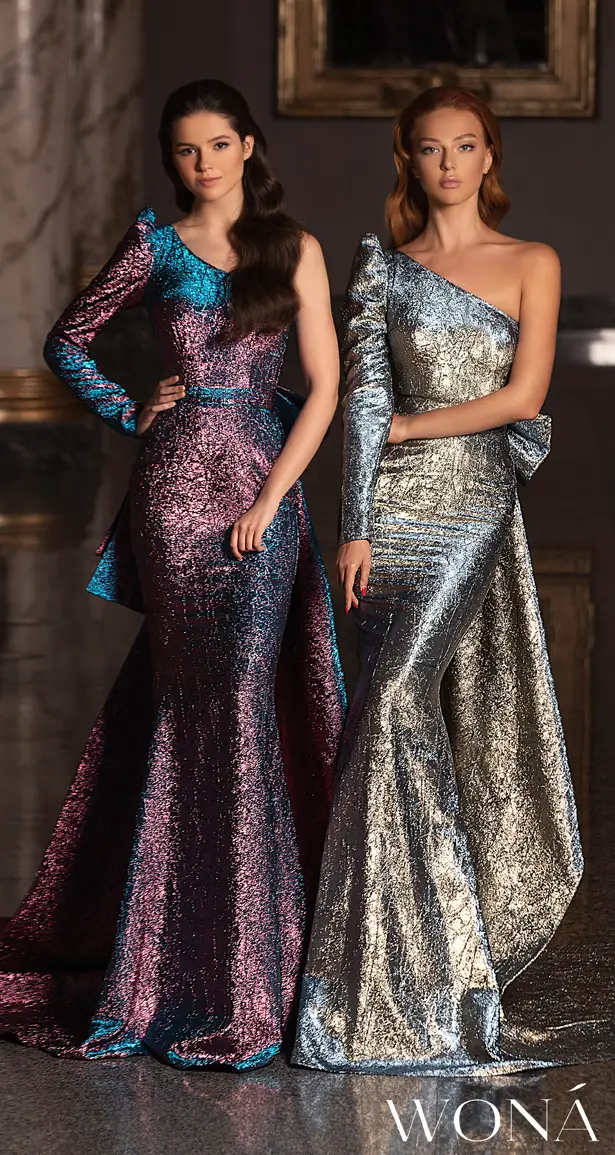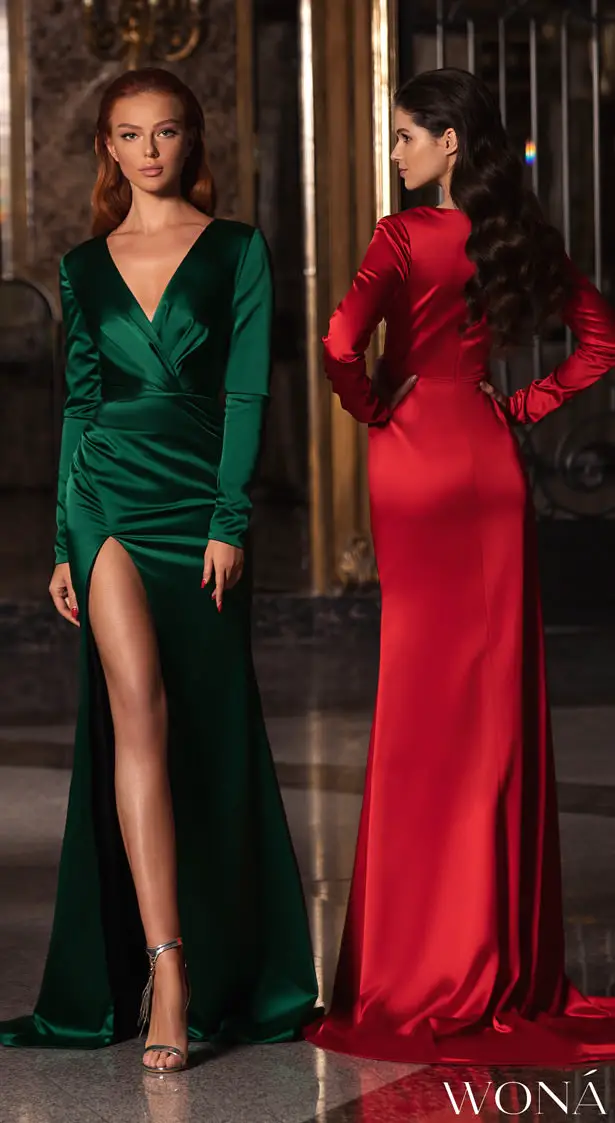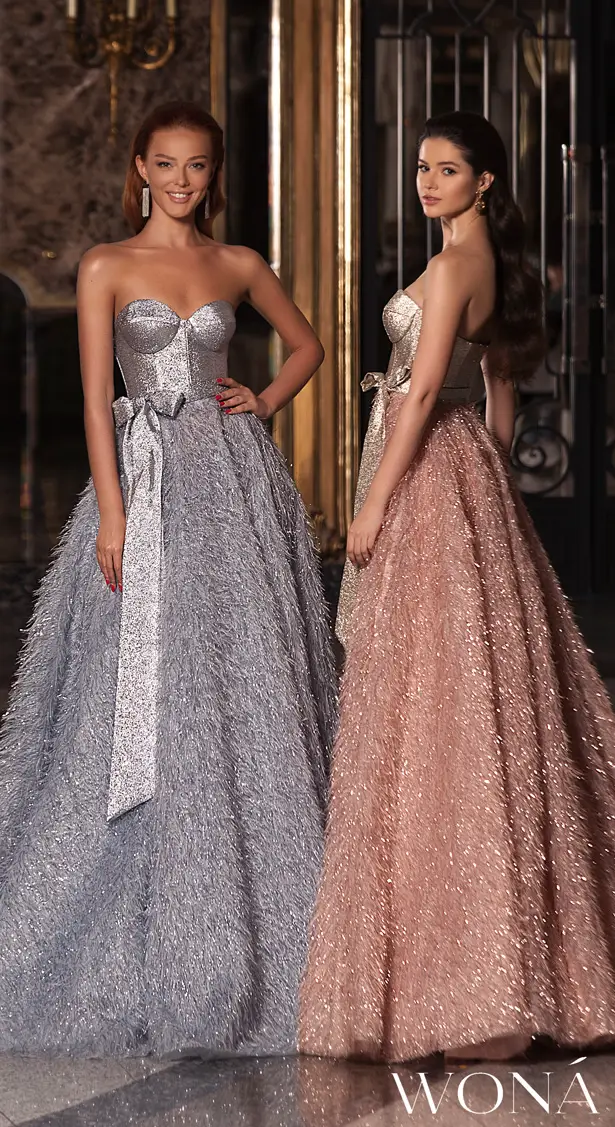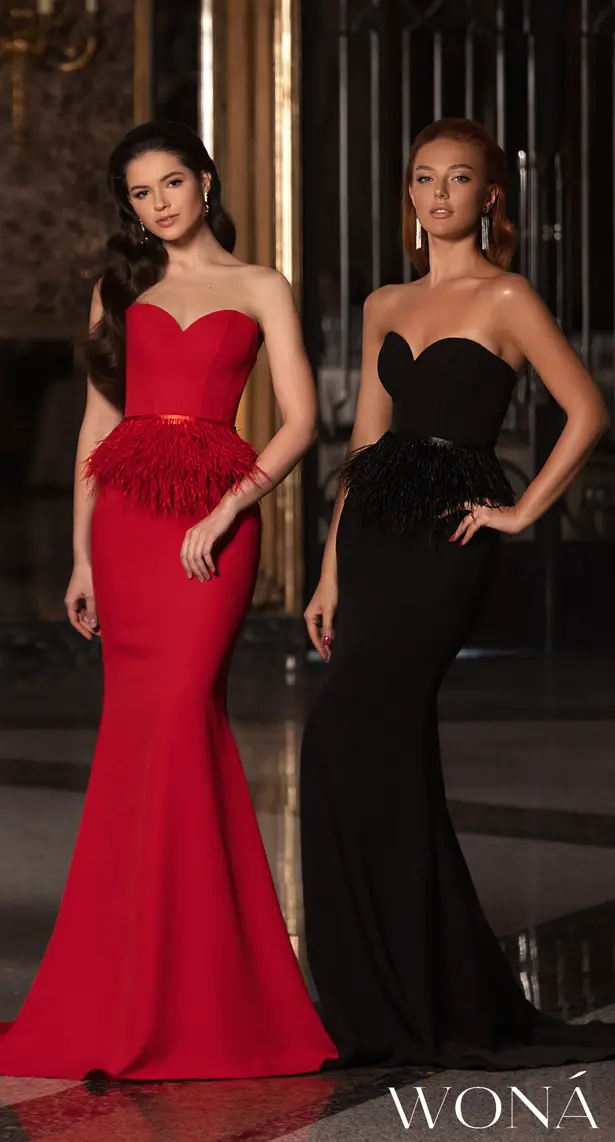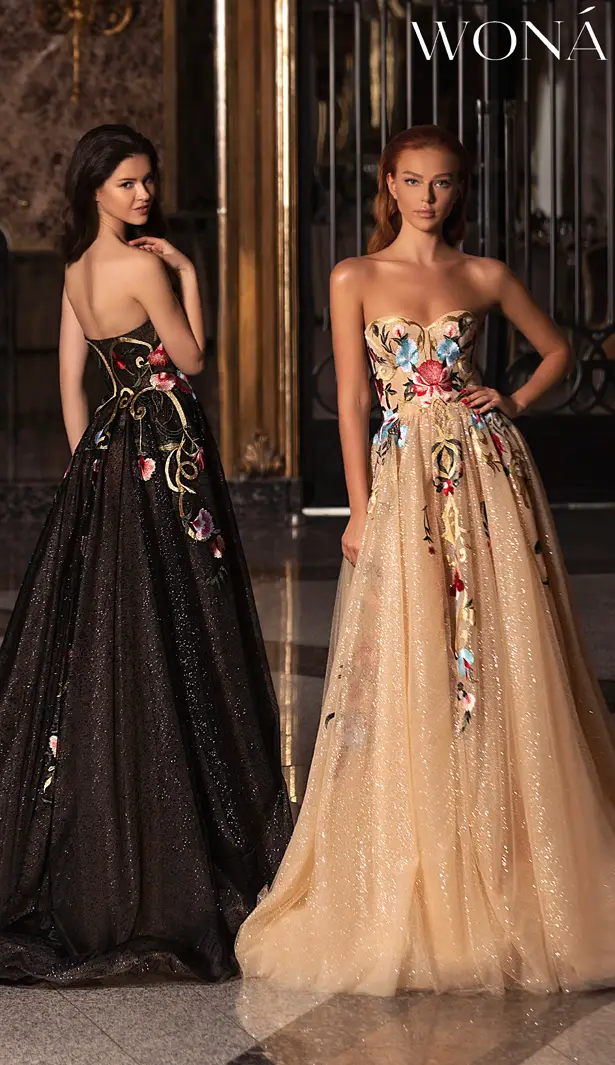 Ready to take your special occasion to the next level with WONÁ? Visit the WONÁ Concepts website and find a store near you or visit their Flagship store in NYC.
This post has been sponsored by WONÁ Concept, but concerns our own opinion. Thank you for supporting our partners.