Jolie Bridal Wedding Dresses Spring 2021
The bridal wedding industry is about to get hit by a storm. Everything you have known in the bridal fashion world will get redefined with a fresher perspective. Driven by simple style and high-quality artisanship, Jolie Bridal, the newest addition to the BERTA fashion house features its classic high-end approach at an affordable price. With guns blazing and ready to make a statement, the brand is all set to bring the masses a cost-effective luxury bridal wear with a fashionable edge.
The first reveal of Jolie Bridal will be at the New York Bridal Fashion Week in April 2020. The debut collection speaks the language of the brand itself. The robust offerings of the season's standout designs are all about feeling confident, effortless style and chic attire. The collection will be available in-store from July 2020 onwards.
Scroll down to enjoy our favorite numbers from this collection and don't fail to visit the FULL GALLERY to catch every single number.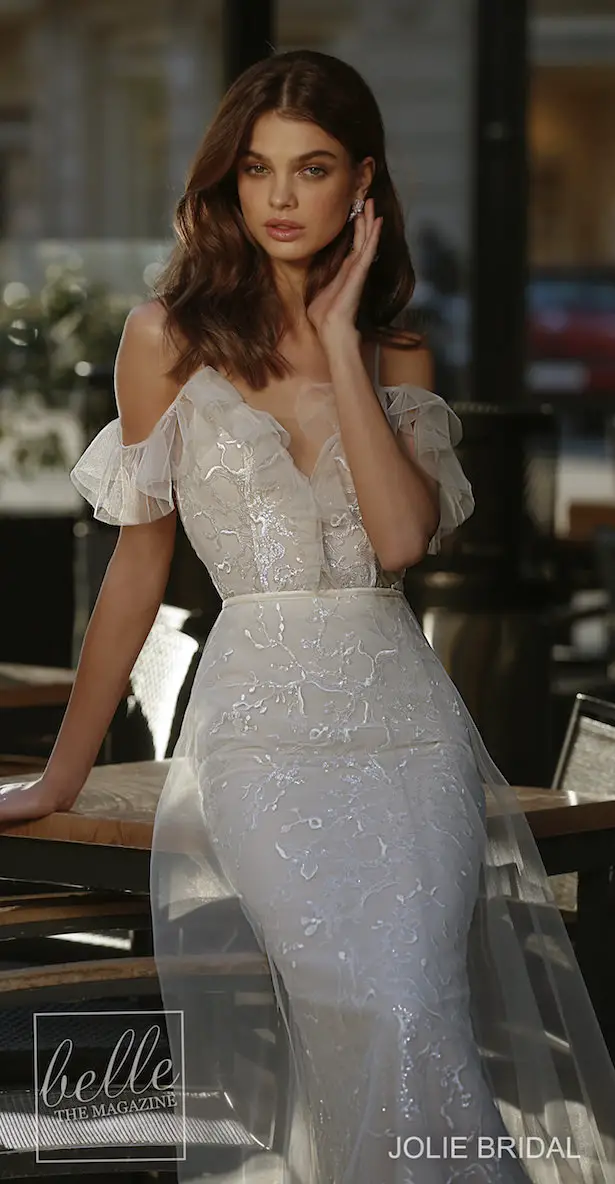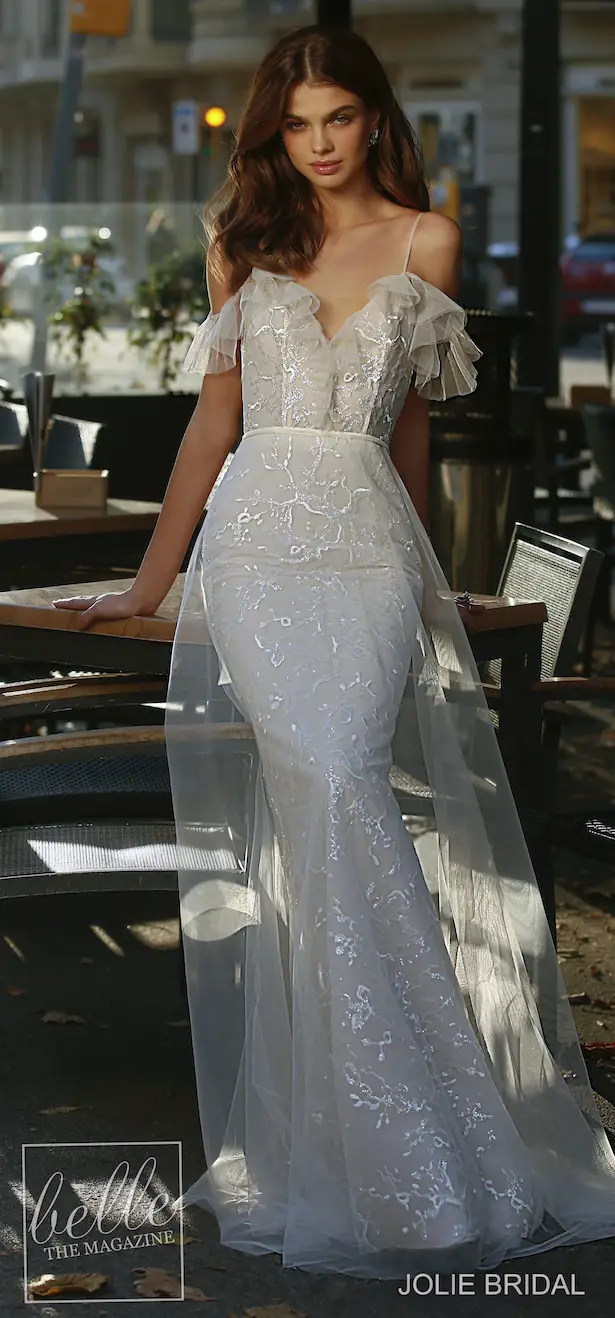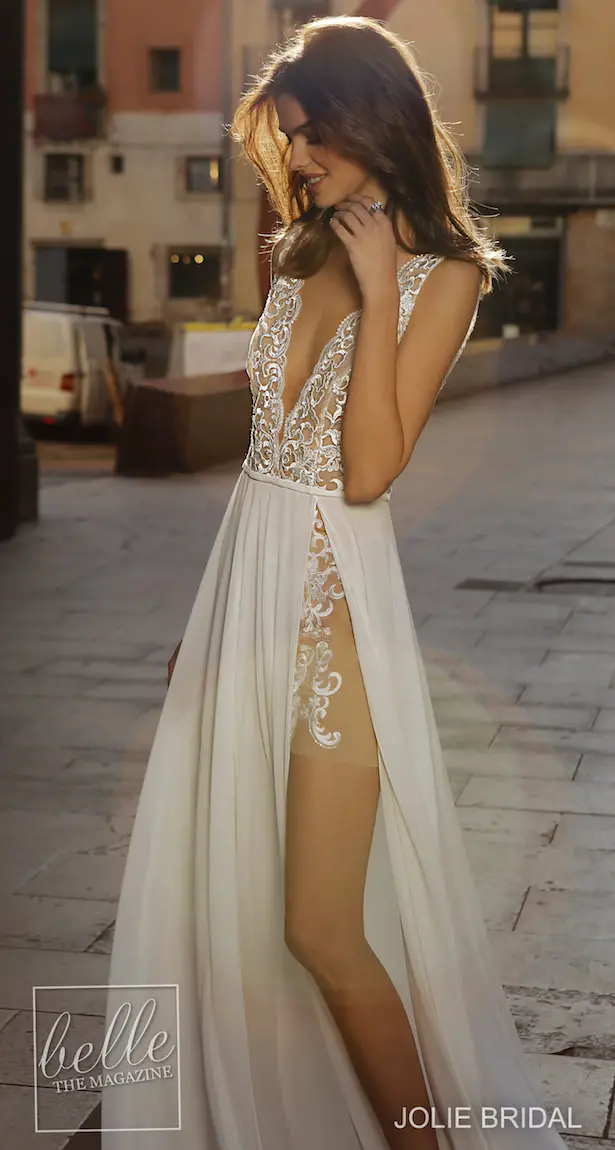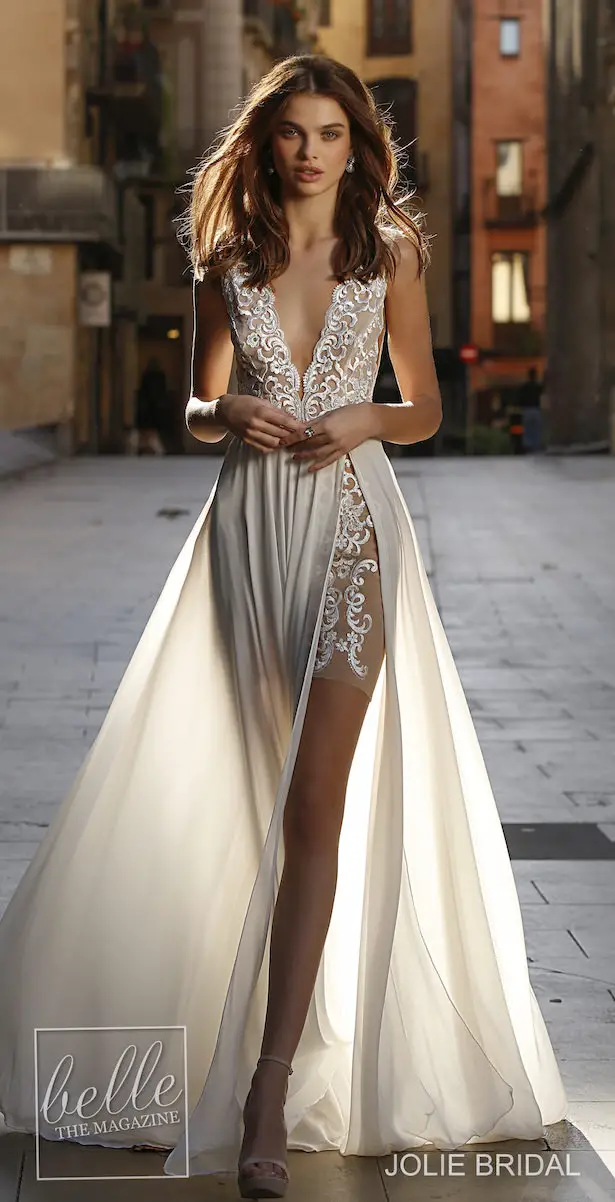 Romance in Luxury
With a unique approach to wedding gowns and formal dresses with its impressive selection of silhouettes, the brand will draw a fine line between high-end luxury dresses and mid-level dresses. Combined with excellent craftsmanship, techniques, and gorgeous fabrics, it's the start of a golden era in the bridal world.
Regardless of producing a wedding line that is nothing less than a precious piece of gold, the price tags will surely surprise most of the experienced folks in the bridal industry.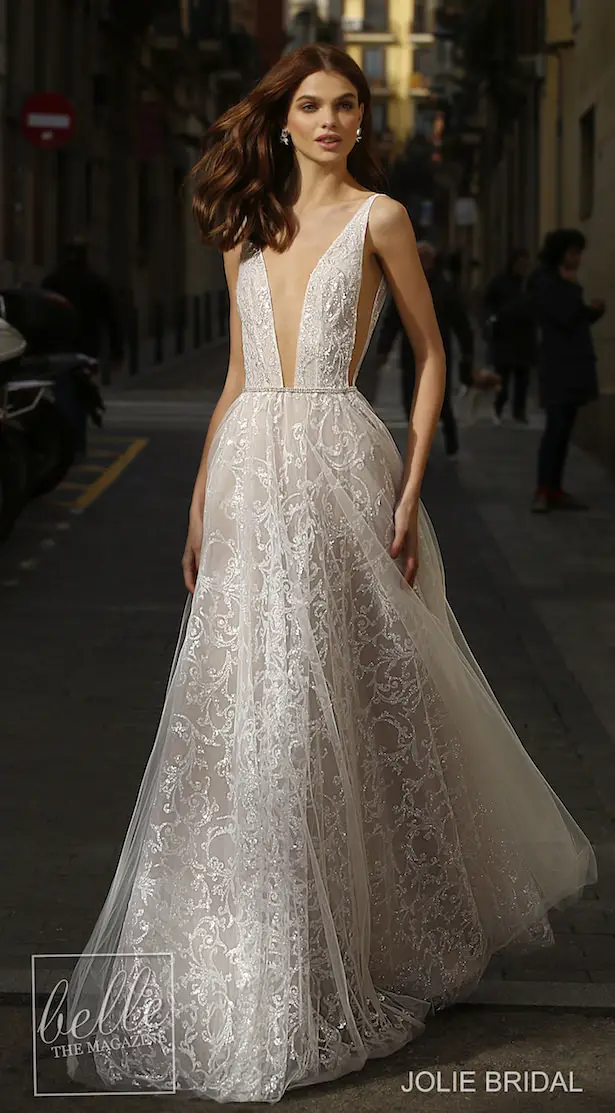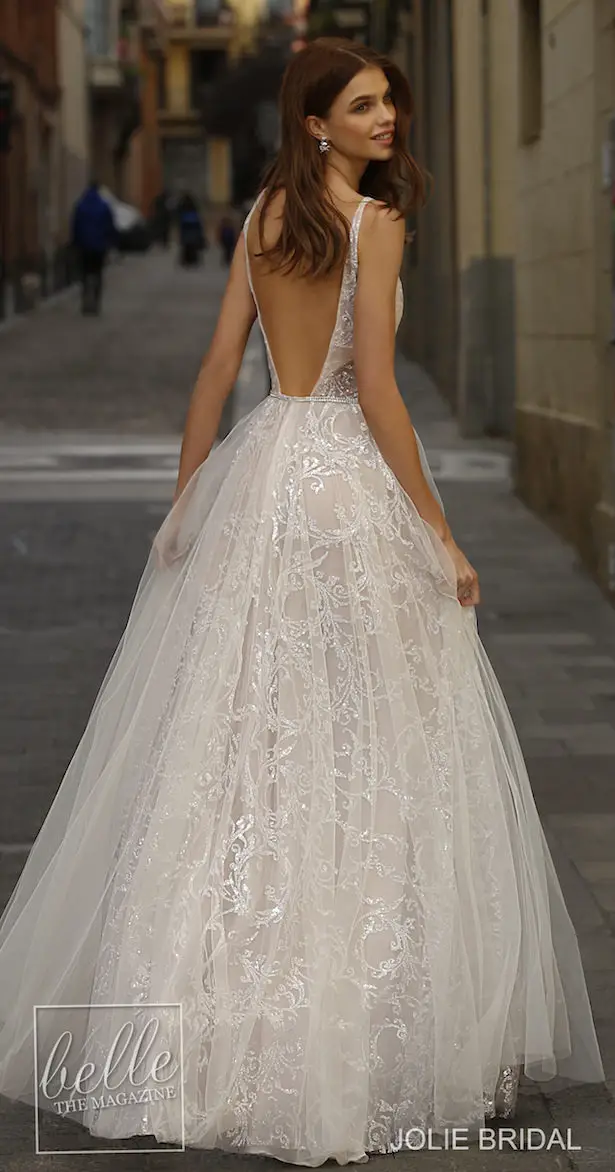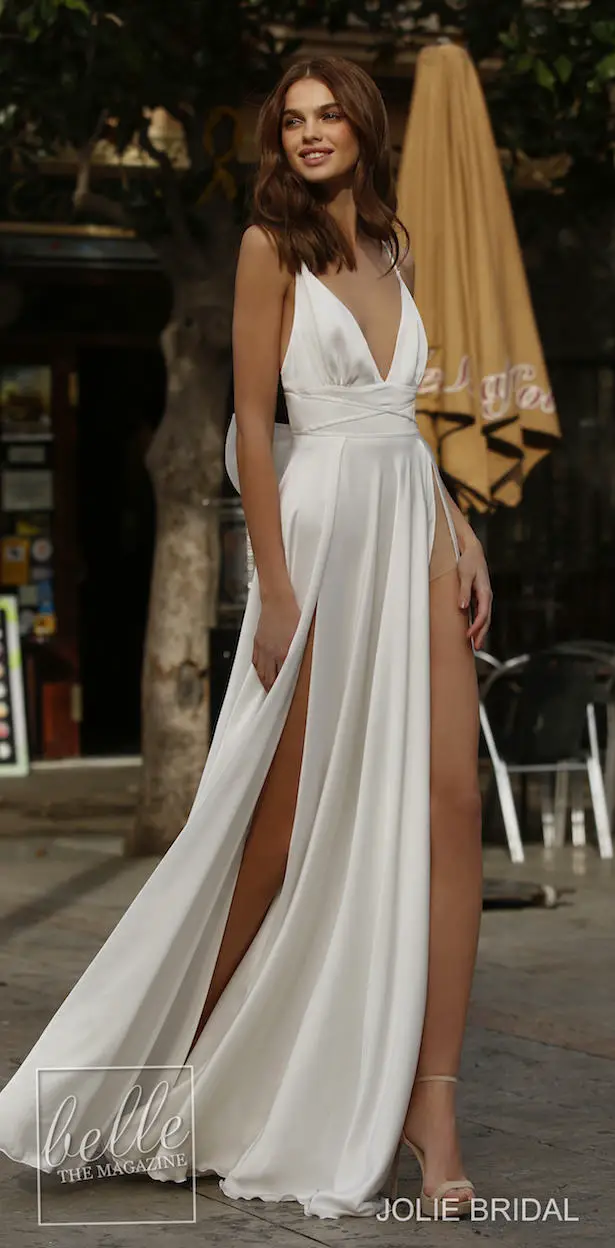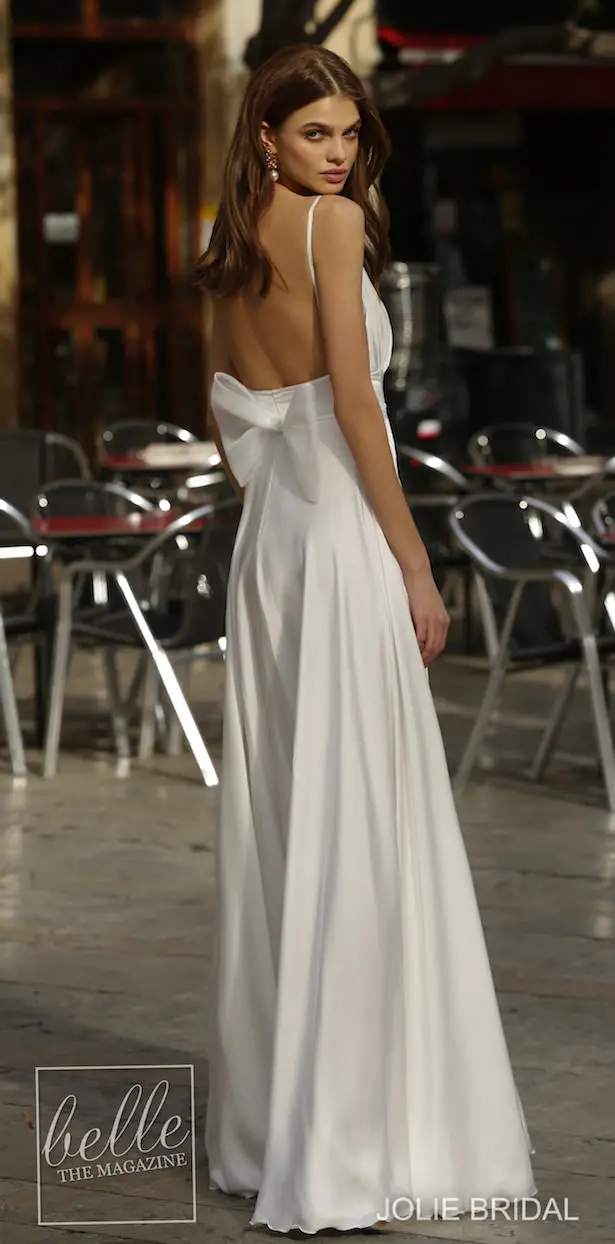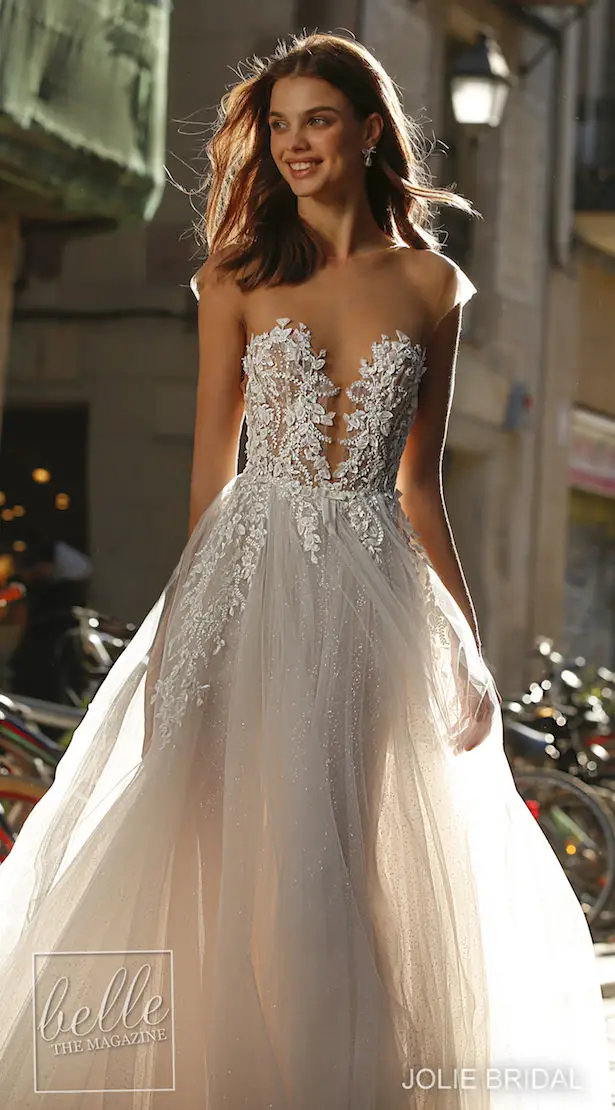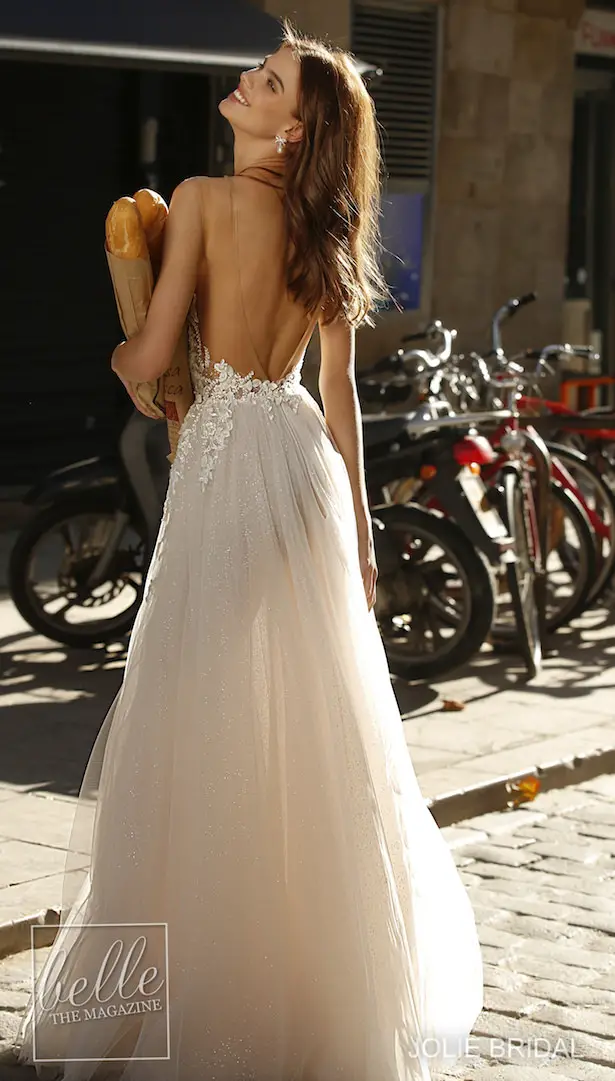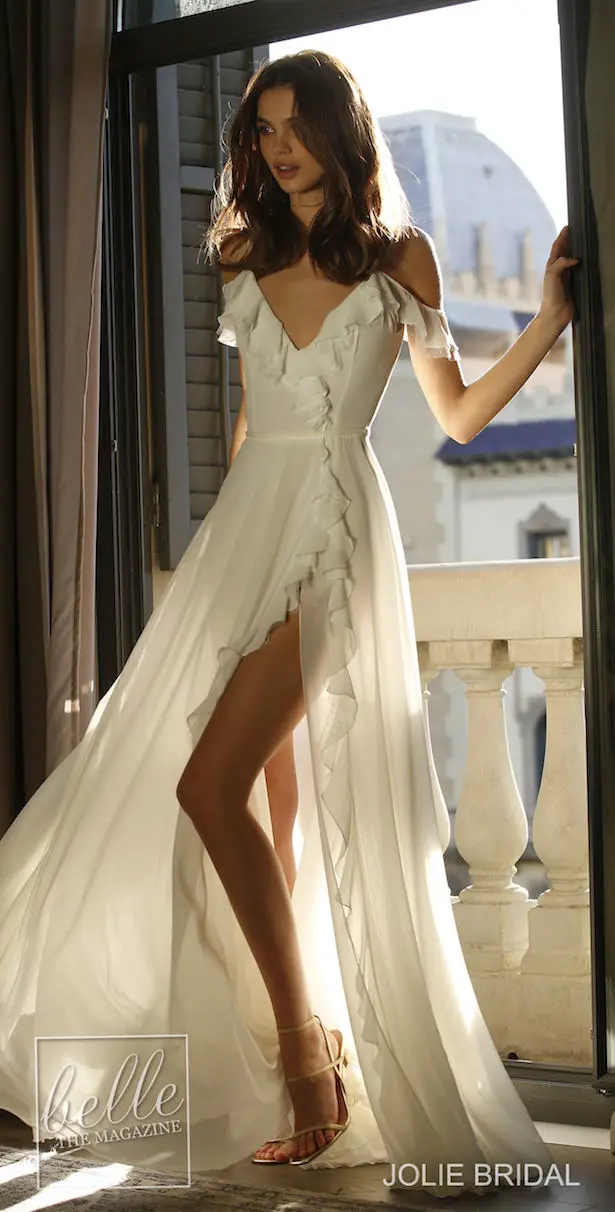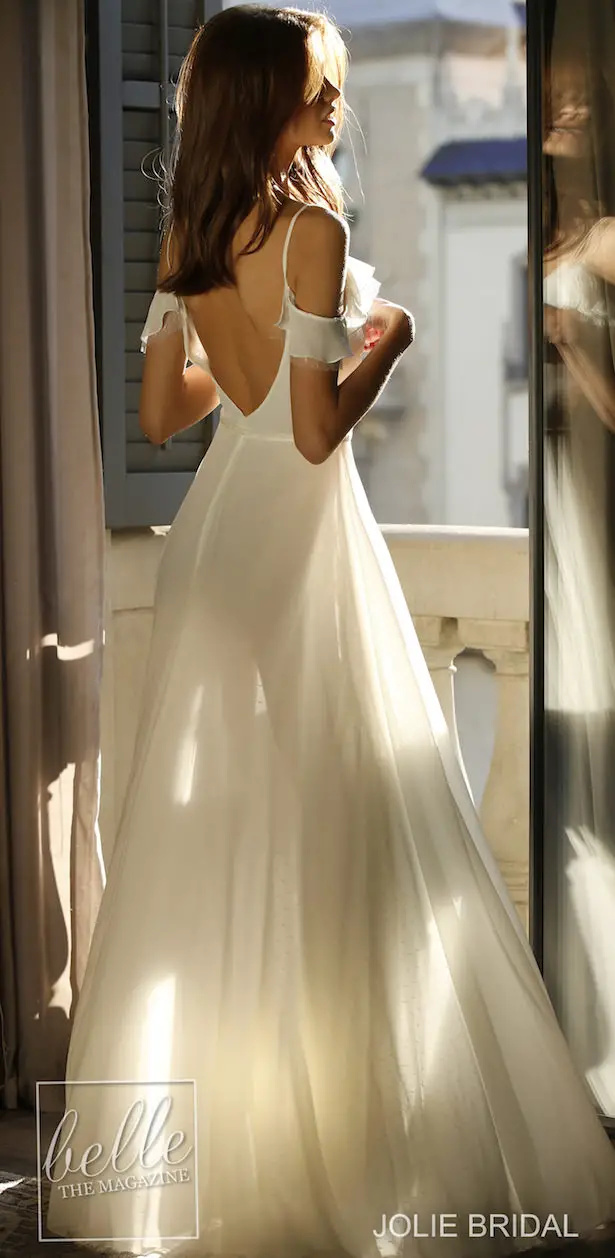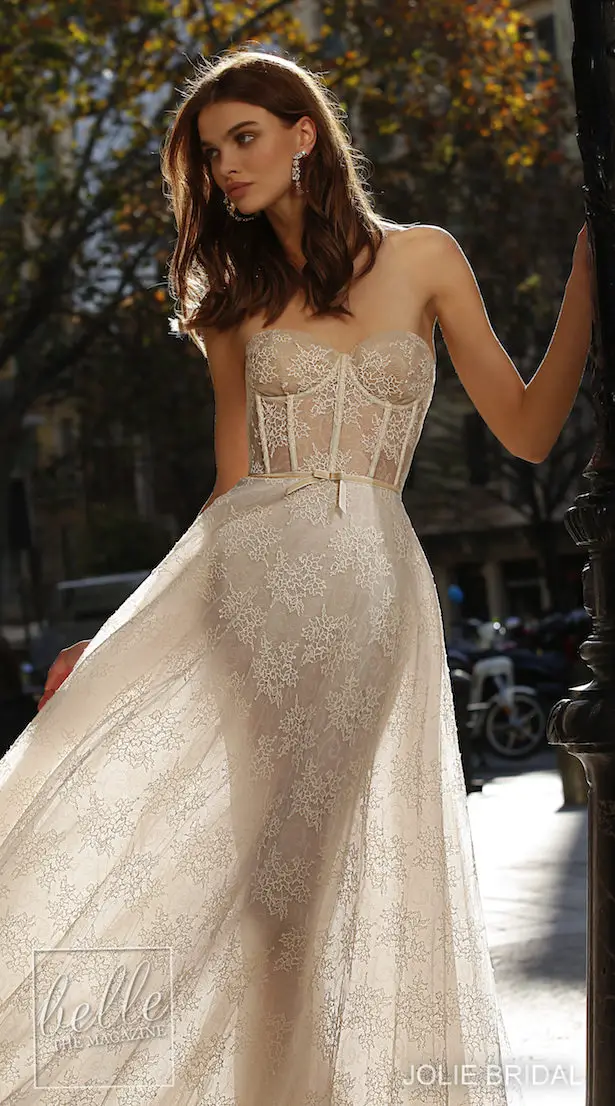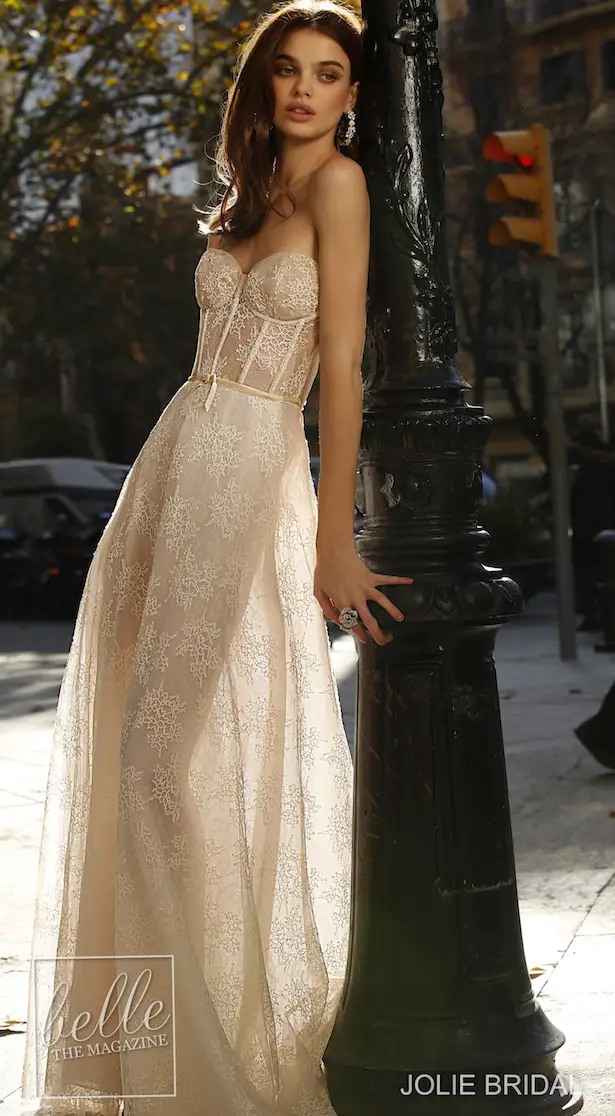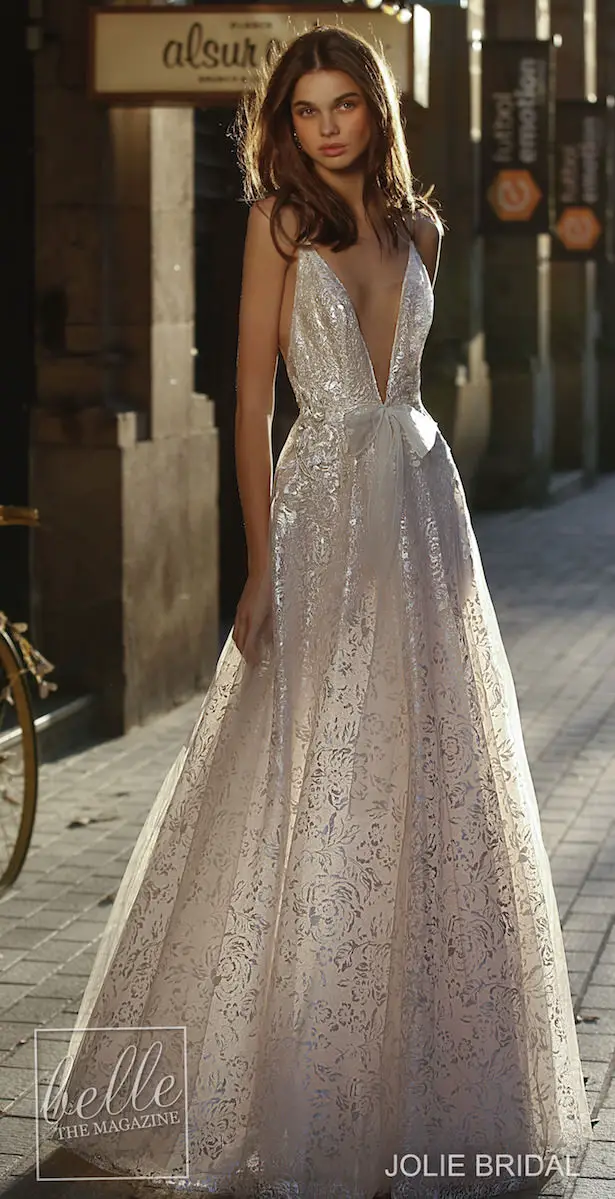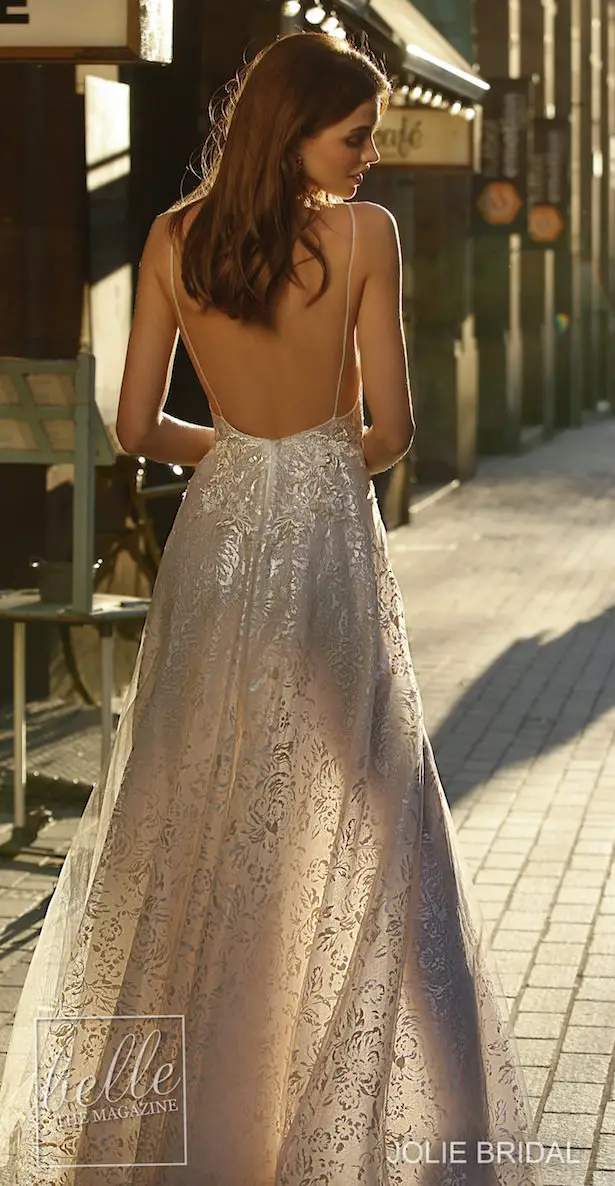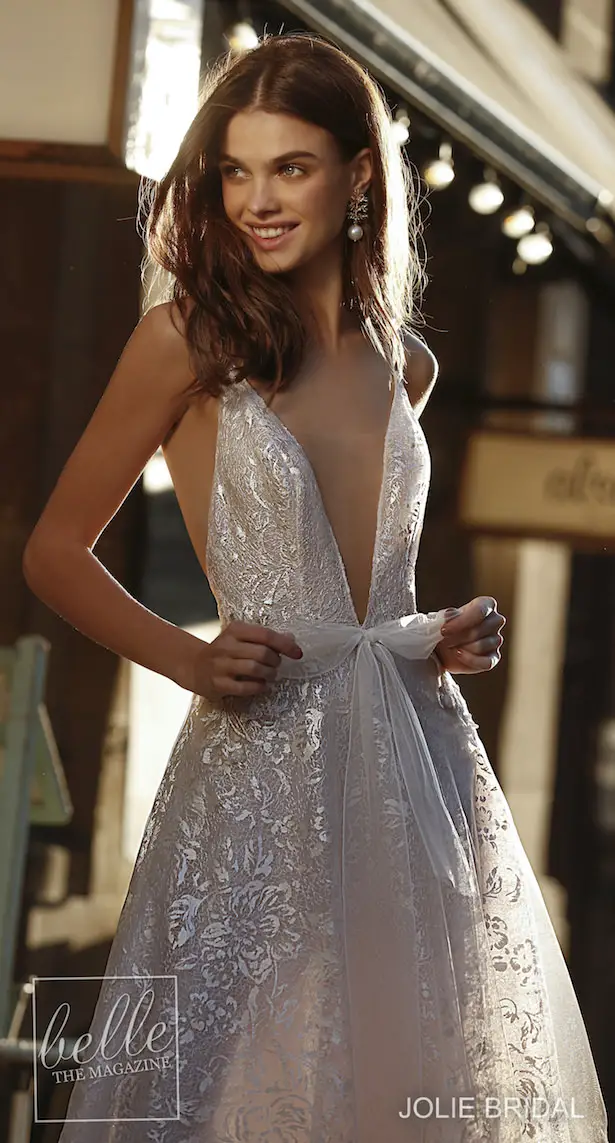 Sculptural Creations
This fashionable path will lead to high-quality gowns with exquisite femininity and fine materials. The line introduces a bold replacement to old-fashioned laces with graphic intricacies wrapped in opaque volumes that stand out in fragmented and transparent details. The creations are embellished with florals patterns/motifs, patchwork volumes, and iconic bows.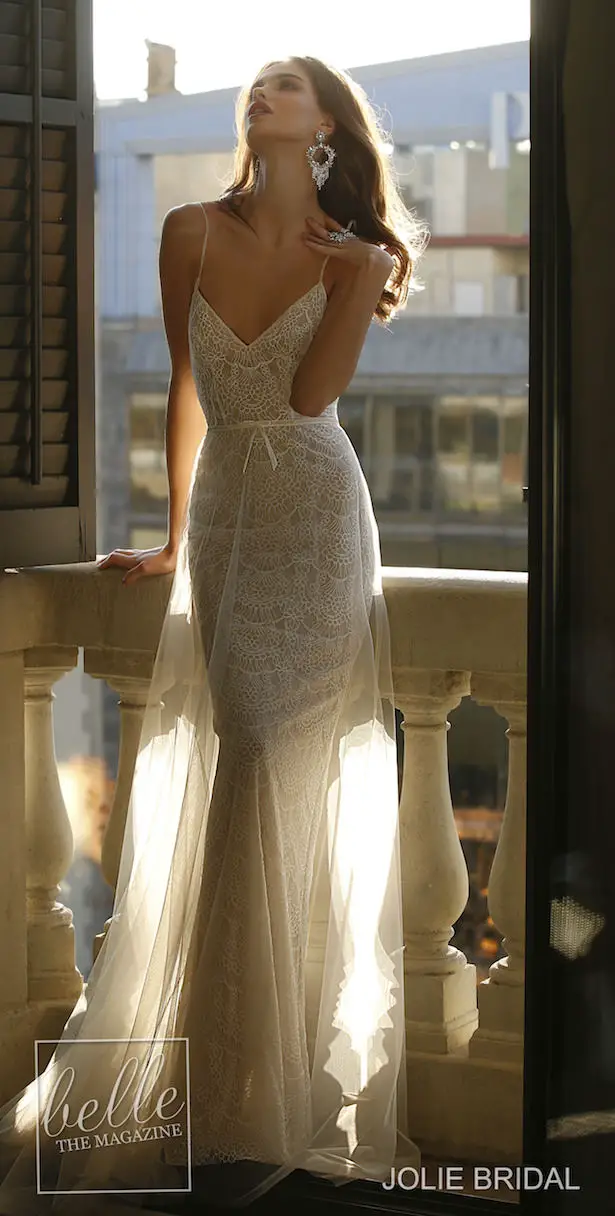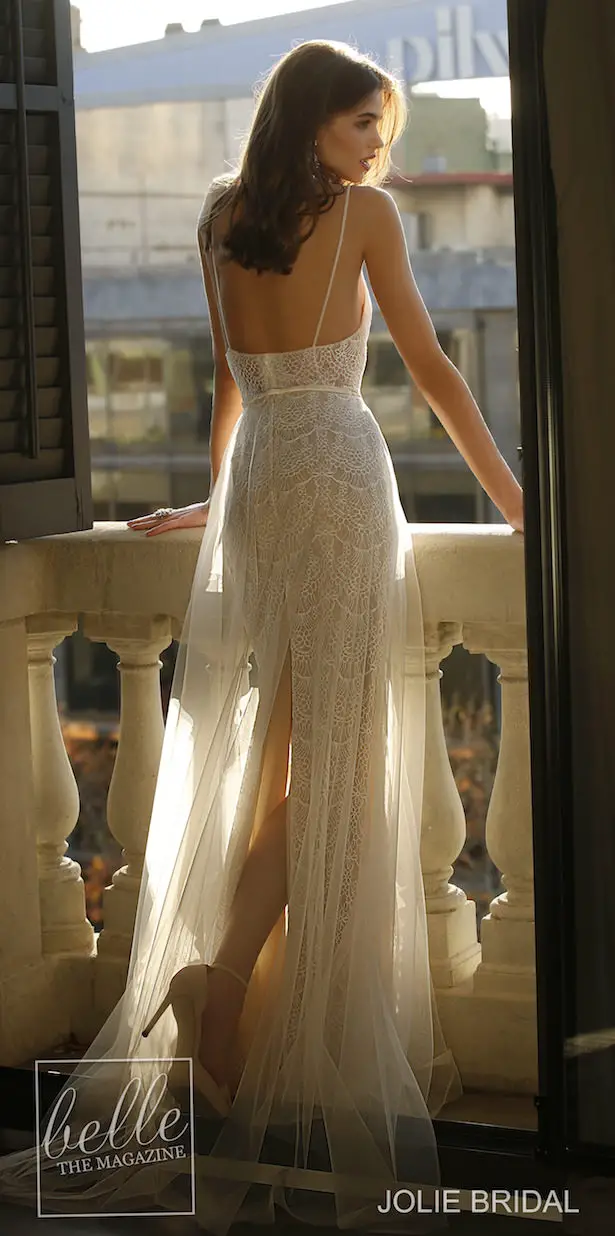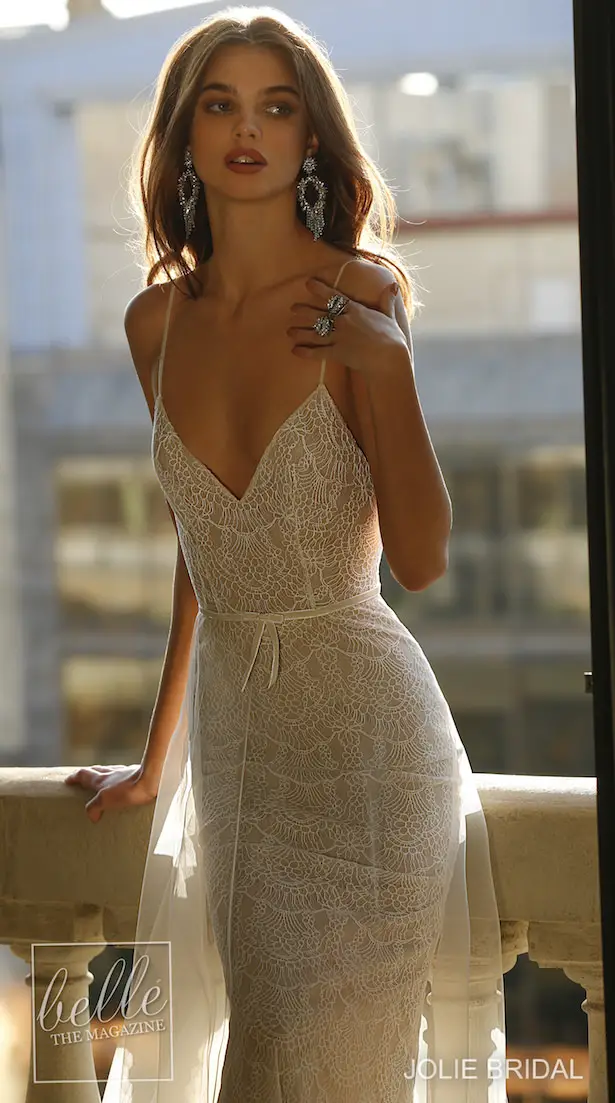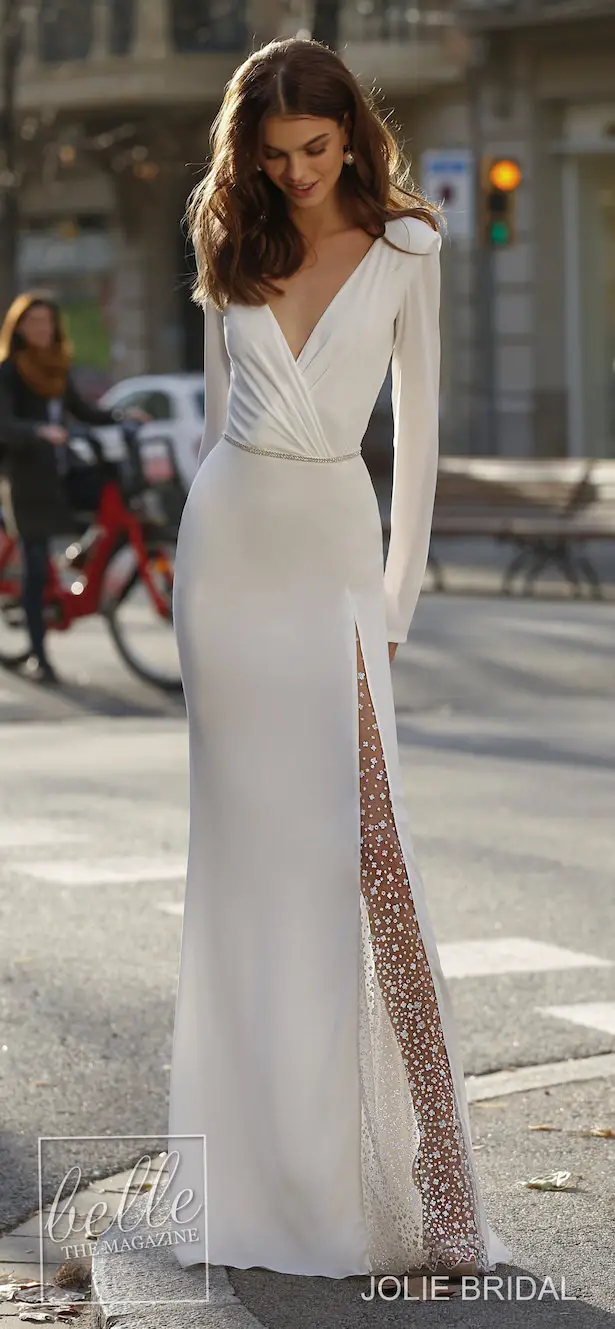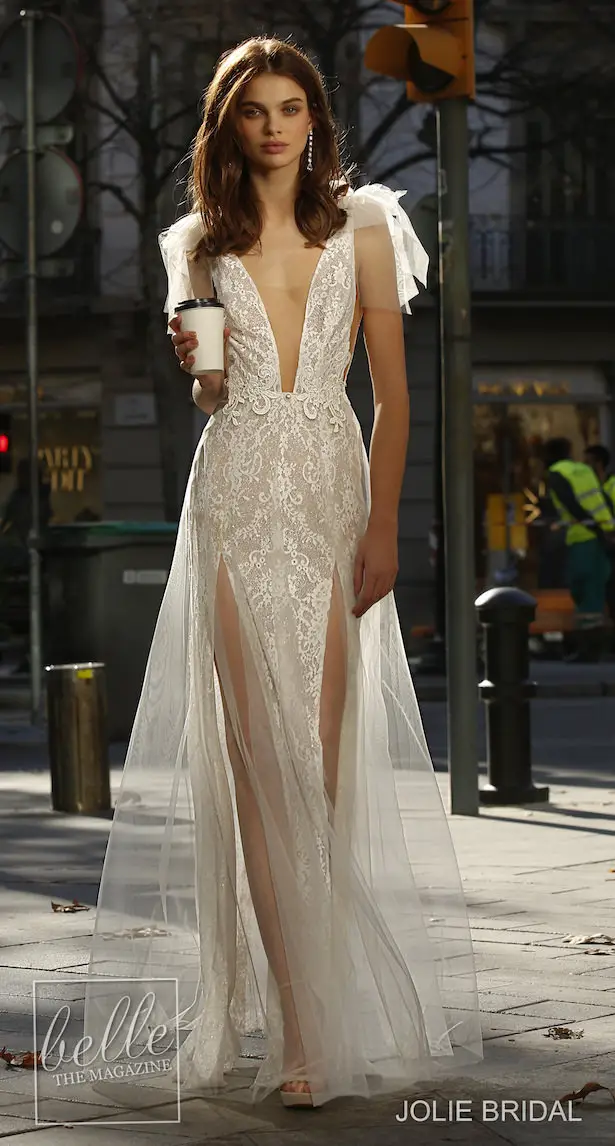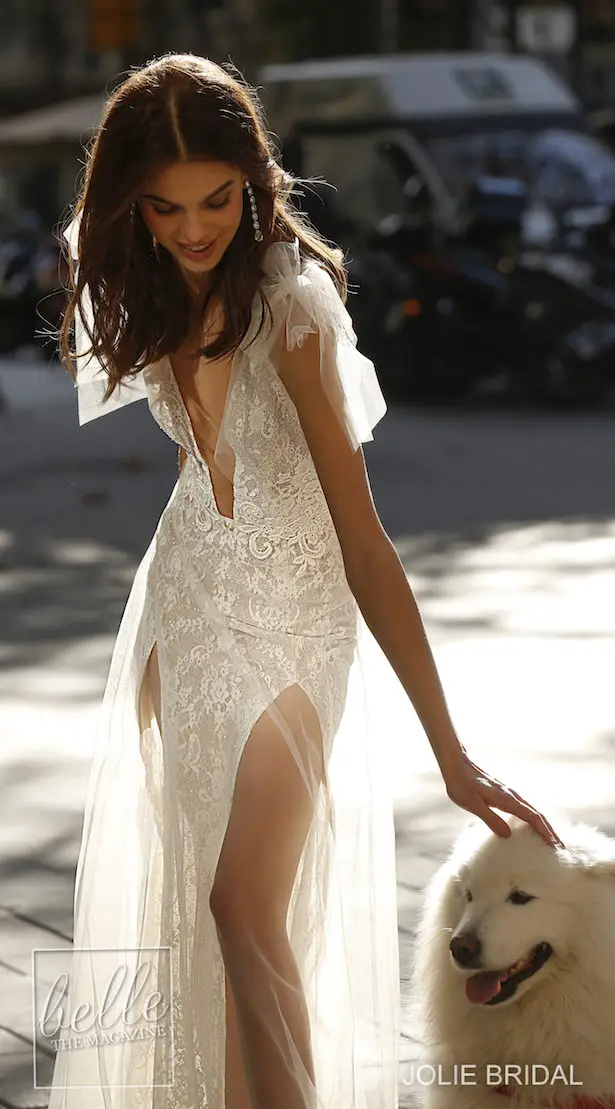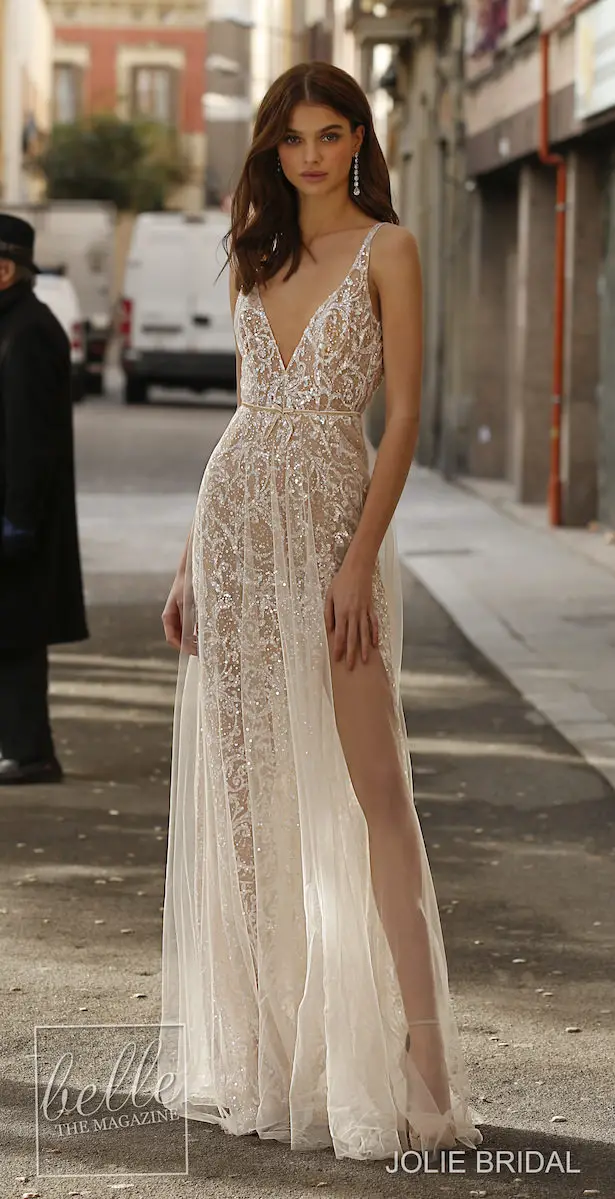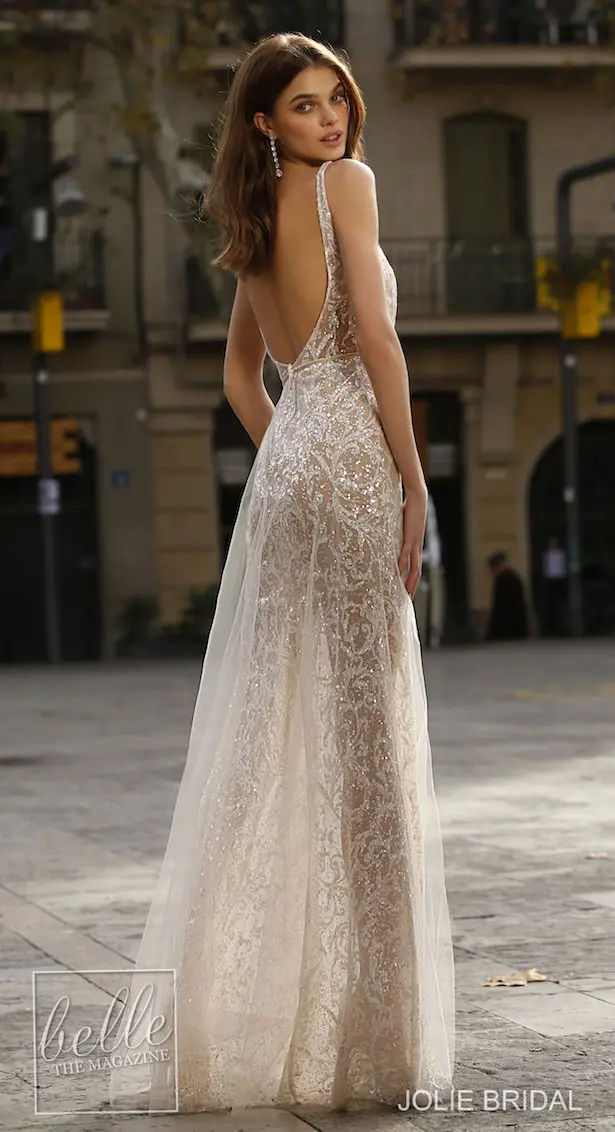 Dramatic Elegance
For Jolie Bridals, it's all about taking the wedding collection up a notch with a fashionable edge that looks flattering on all shapes and skin colors. Commissioning on the raging trend of blush nude color, Jolie Bridal will be introducing some of its signature pieces in this particular color palette. Each dress is a version of ivory in the shades of champagne, nude, light ivory extending to the traditional white color. All the dresses are designed to make the bride stand out in something simple yet utterly sophisticated.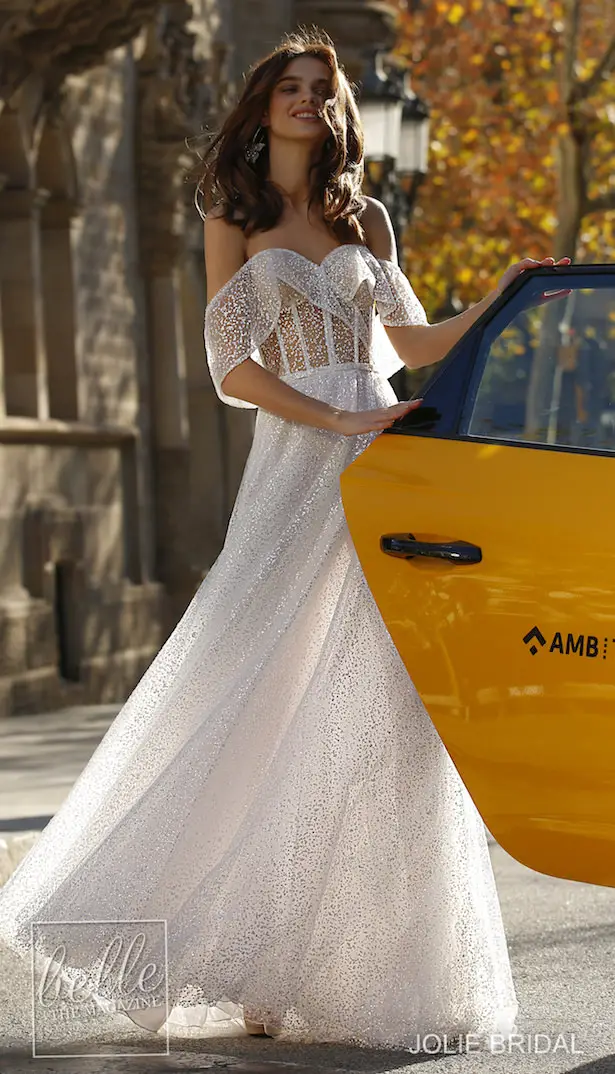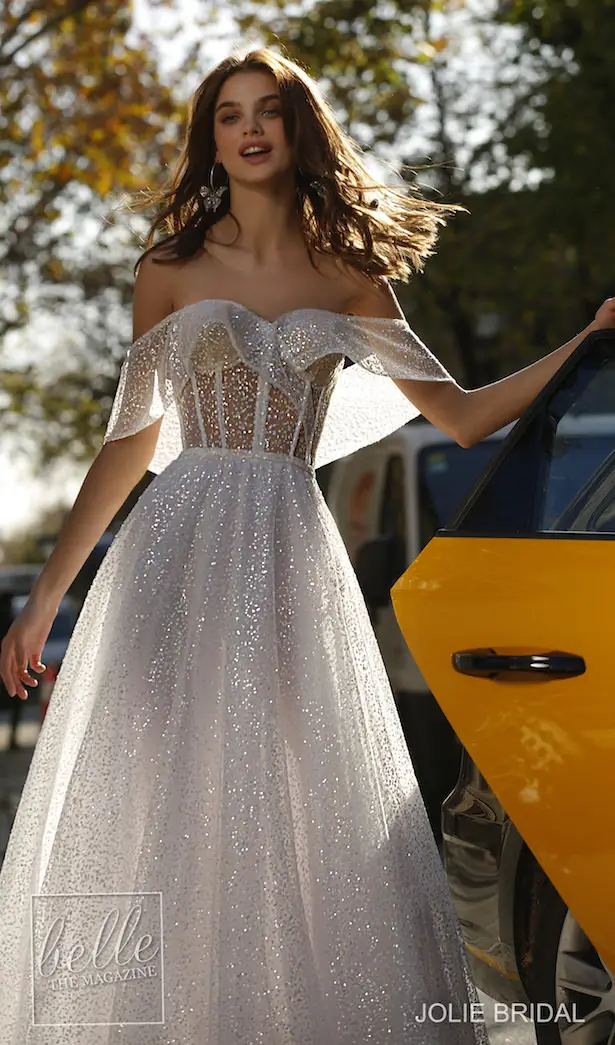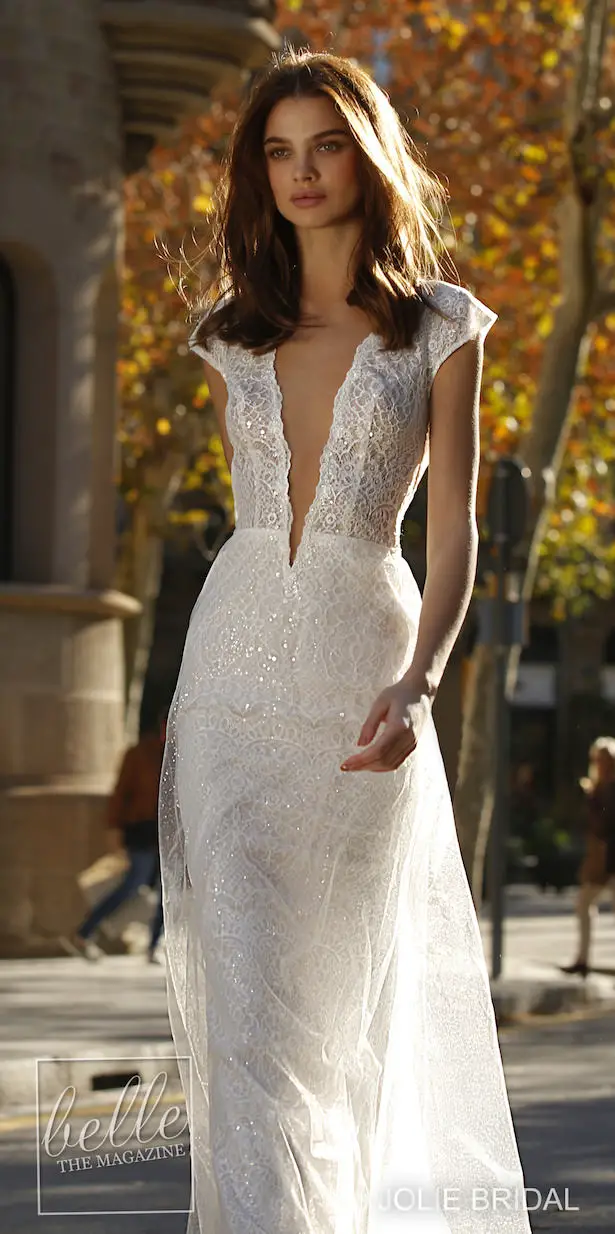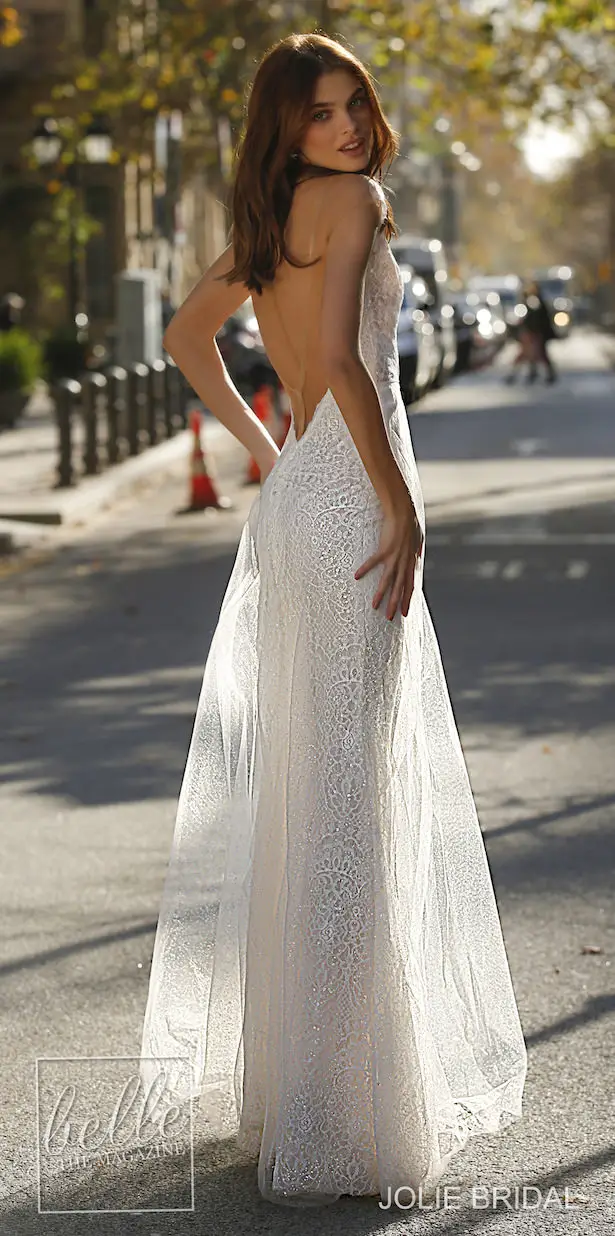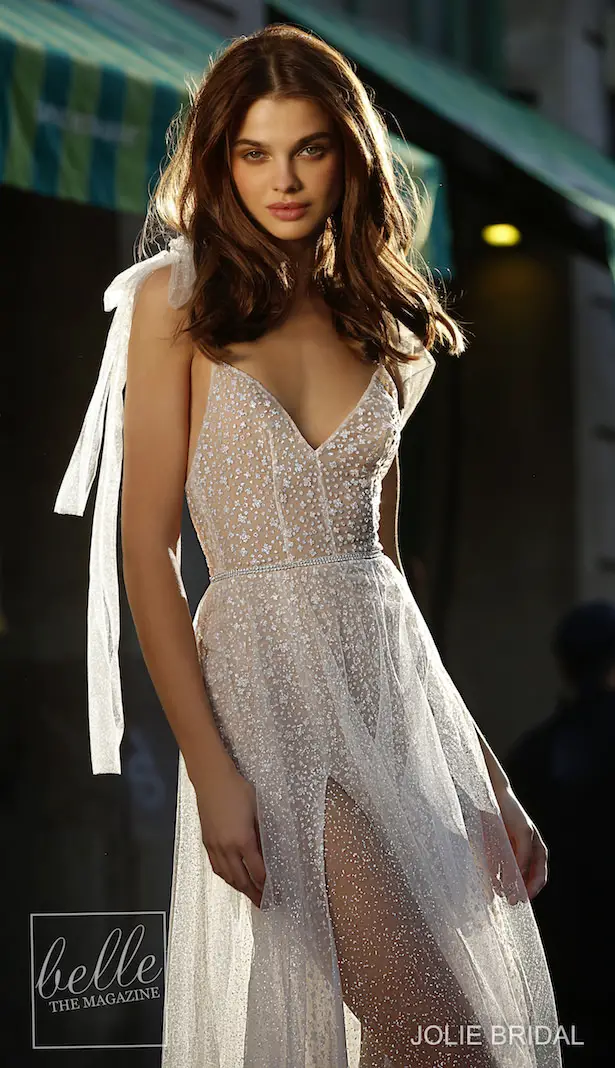 With influences from the BERTA fashion house, Jolie Bridal will be bringing in some dramatic dresses with a lot of oomph factor.  It is all about stylish creations with bold silhouettes rendered with striking patterns. Excited for the big reveal, it sure will be the turn of the wedding fashion for good!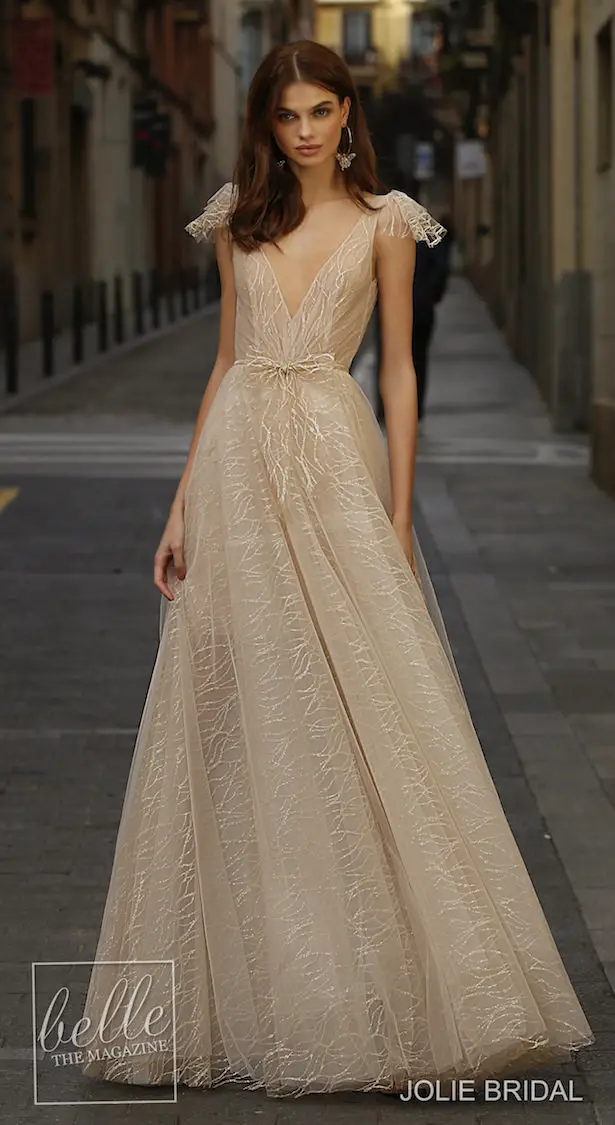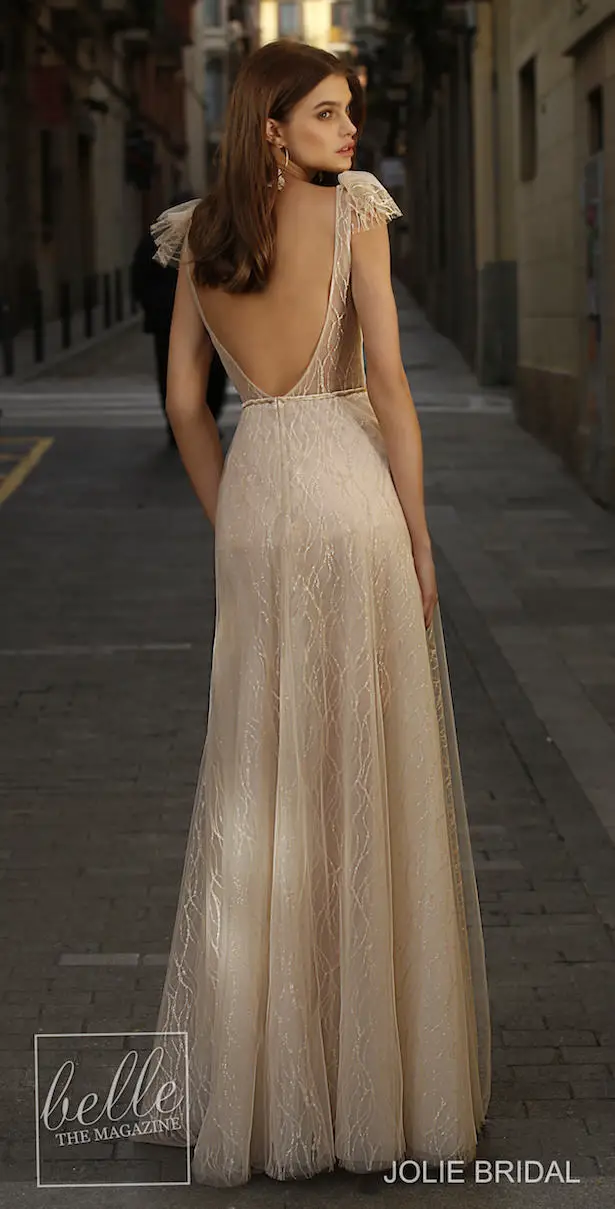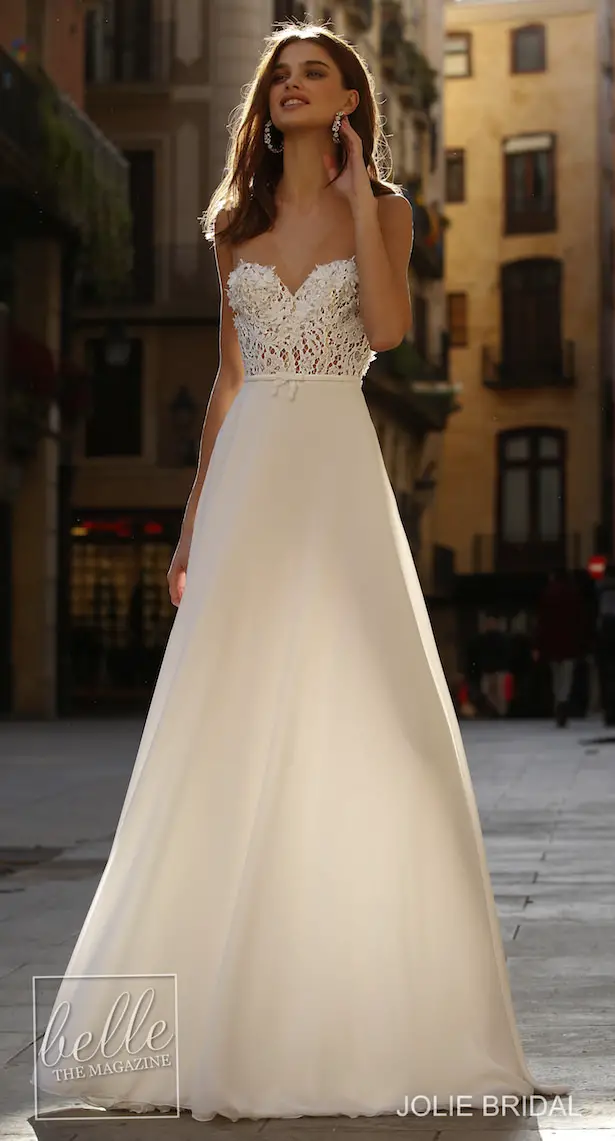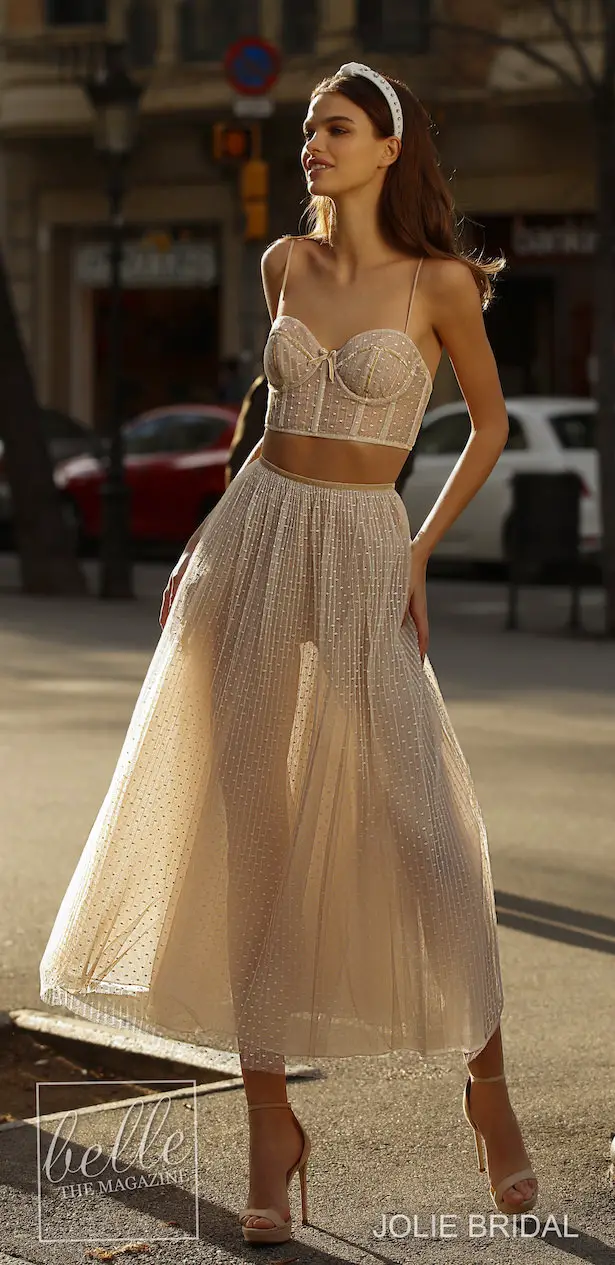 Photos courtesy of Jolie Bridal and BERTA. Please contact
Jolie Bridal
 for authorized retailers and pricing information.
Hey, friend, I want to help you find the wedding dress of your dreams, so I had put together an edit of the best bridal gowns out there. Visit my Wedding Dress Gallery, right here.