Naama & Anat Wedding Dresses : Fierce Lady Collection
Happy Thursday loves! Today I am bringing you a new bridal fashion eye candy that has girls of all color in mind... love it! It is the new collection of  Naama & Anat Wedding Dresses and it is designed with illusion mesh that accommodates pretty much every skin tone. I mean, how fabulous is that?!
The collection is titled "Fierce Lady" and is an homage to women empowerment and inclusivity. And of course, it is also gorgeous and glamorous, as it is every collection from this bridal designer duo. Catch my favorite gowns below, and don't forget to stop by the FULL GALLERY to admire every piece.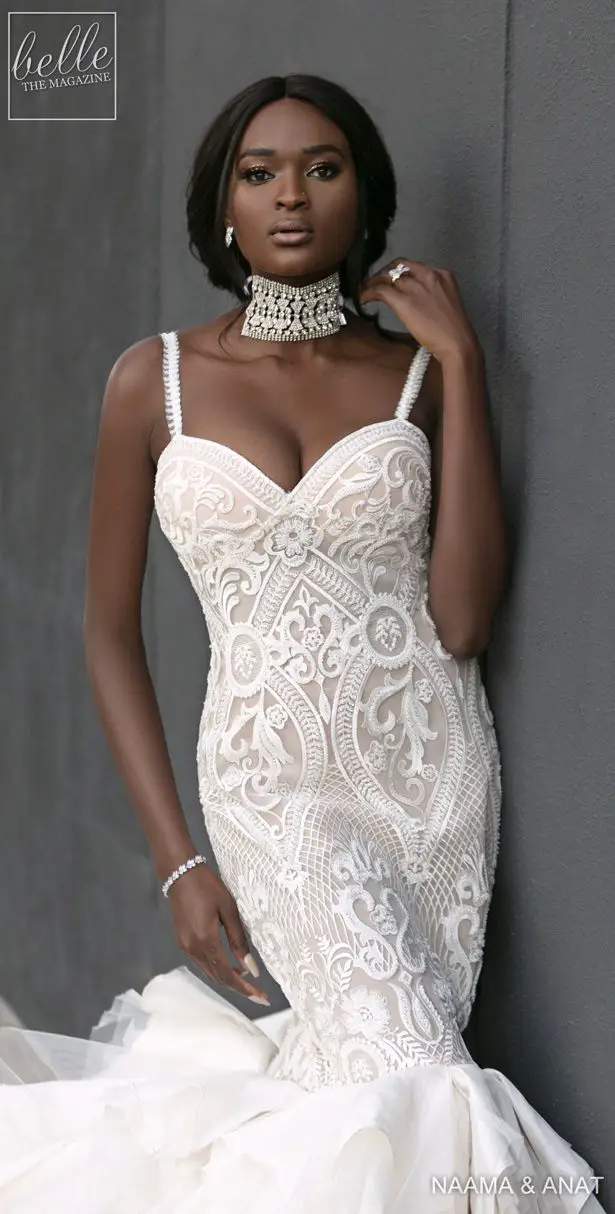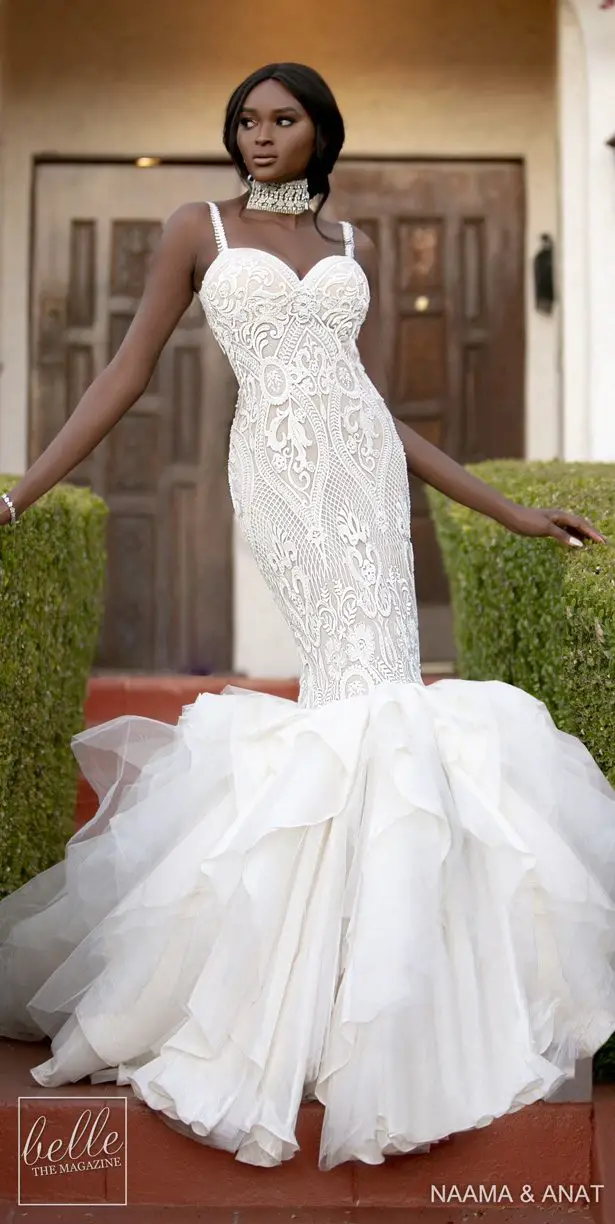 "International couture wedding gown designers Naama & Anat Haute Couture have released their newest collection; the Fierce Lady Collection. Mother-daughter design team Anat and Naama were inspired to create this new line to empower women of all color by including new illusion mesh that can accommodate a wide range of skin tones, promoting diversity and inclusivity throughout their designs.
Naama & Anat Haute Couture already guarantee their bride's perfect size matching for their gowns as each gown is custom made to the individual bride's measurements, but now they are also able to guarantee illusion necklines that match women of all skin tones. These gowns are customized to color match and to ensure inclusivity, making sure every bride feels represented and beautiful in her one of a kind gown.
The Fierce Lady Collection will be available through any of the thirteen retailers across the globe that currently carry Naama & Anat Haute Couture. To ensure that any bride can purchase a Naama & Anat gown, the Israeli designers have also recently launched the option for brides to work with the designers directly via their website if they do not have access to a local retail location."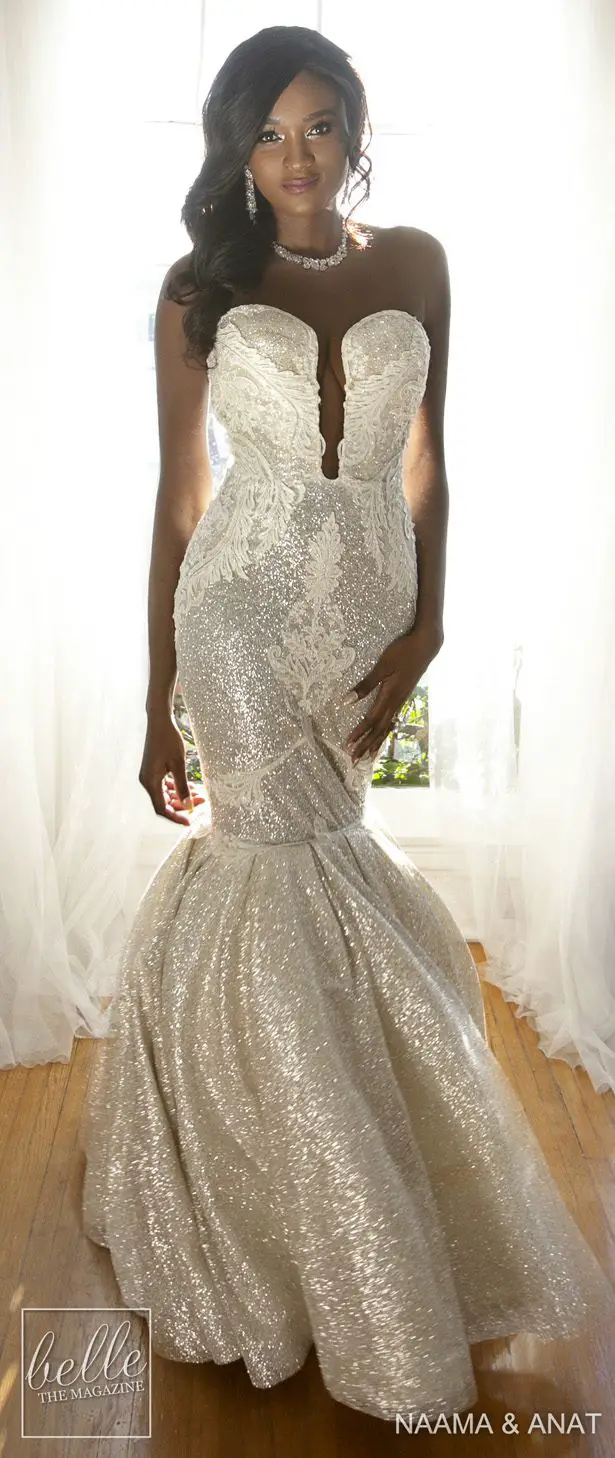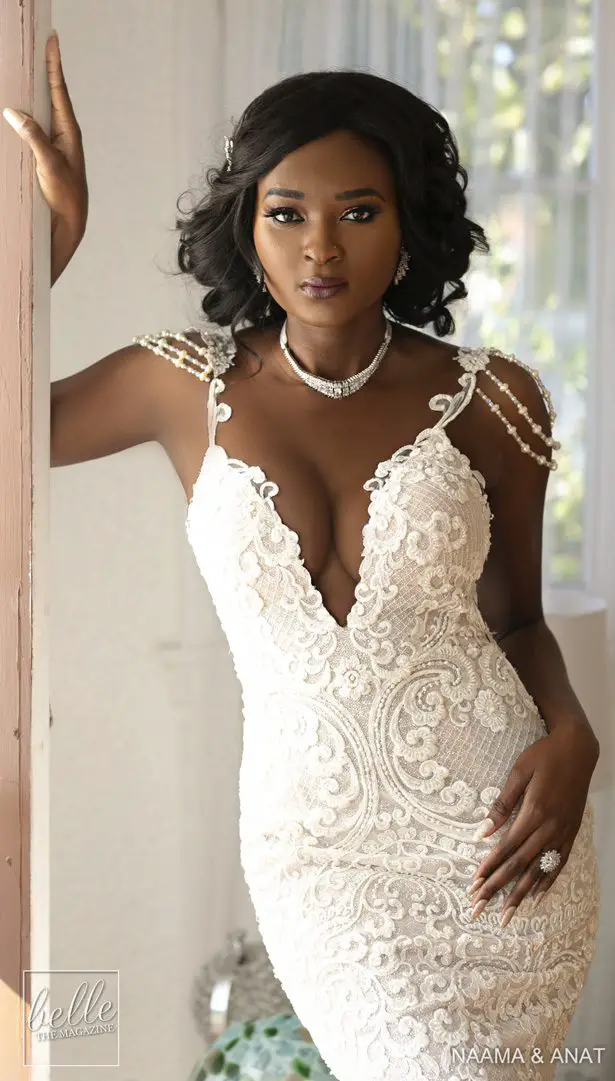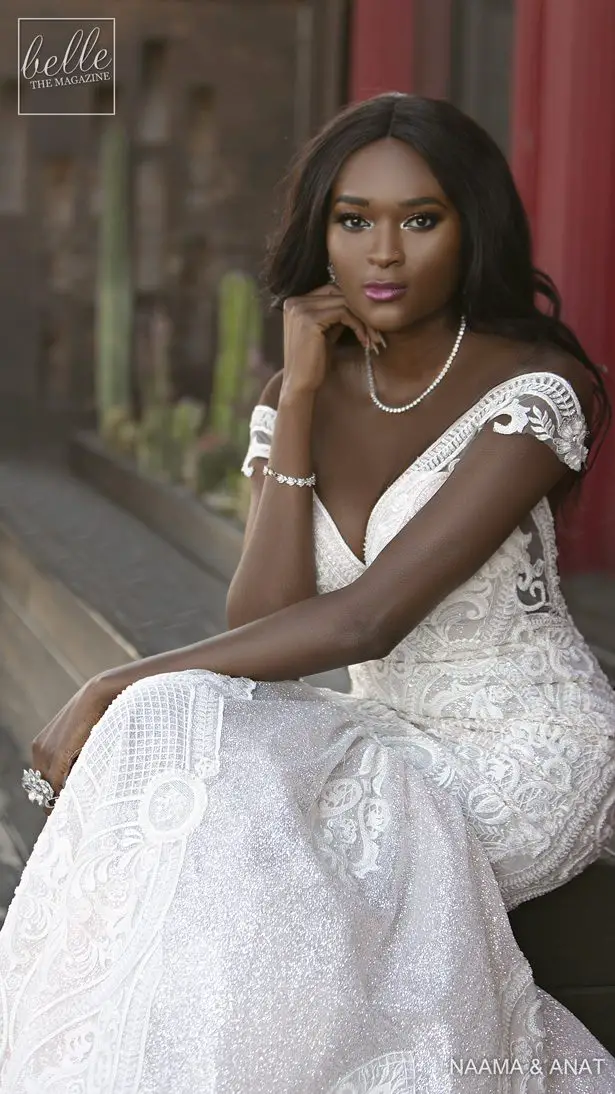 Photos courtesy of
Naama & Anat
. Please, contact Naama & Anat for authorized retailers and pricing information.  
VENDOR CREDITS
Location and Jewelry: Margaret Rowe Luxury Jewelry  | Photography: Sarkis Studios - Loreen Sarkis | Shoot Productions and Art Direction: Briannah Jayde| Model: Tolu Lawal | Videography: Shutter Doug | Makeup: Rodney Jon | Hair: Derrith Mitchell | PR: Rayce PR
Hey, friend, I want to help you find the wedding dress of your dreams, so I had put together an edit of the best bridal gowns out there. Visit my Wedding Dress Gallery, right here.