When most people think of weddings, they think of the typical image: a beautiful, blushing bride, clutching a fistful of flowers as she walks down the aisle in her timeless white dress. The classic white wedding has been the status quo for ages, and its enduring popularity has many brides thinking that a white gown is their only option. However, these days modern bridal gown retailers like CocoMelody are turning bridal fashion on its head with colorful dresses — and I have to admit, these dresses are love at first sight!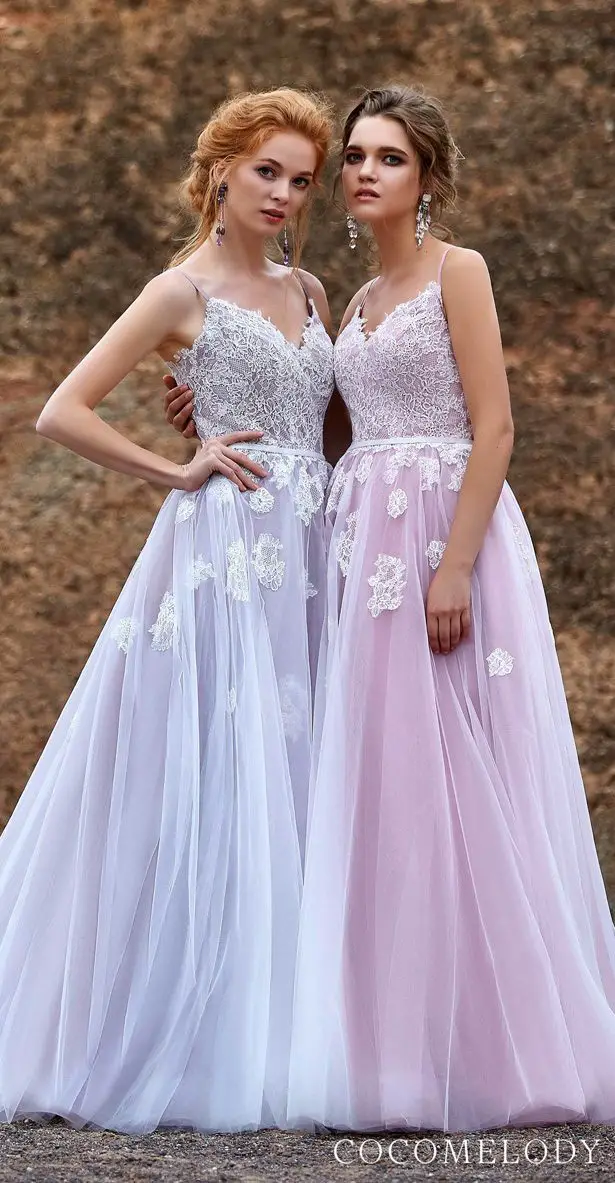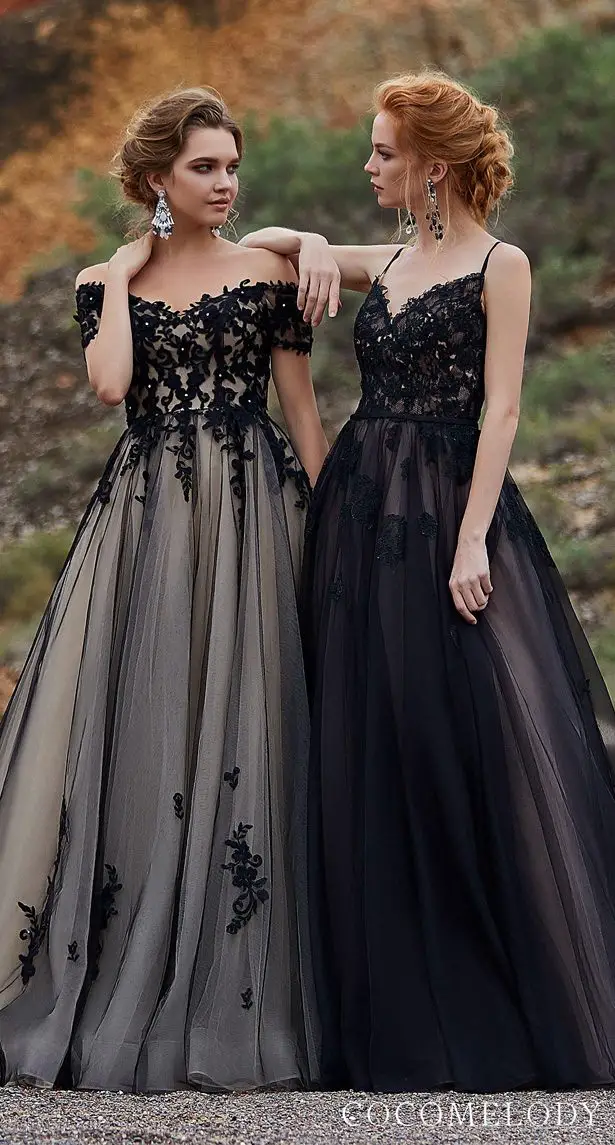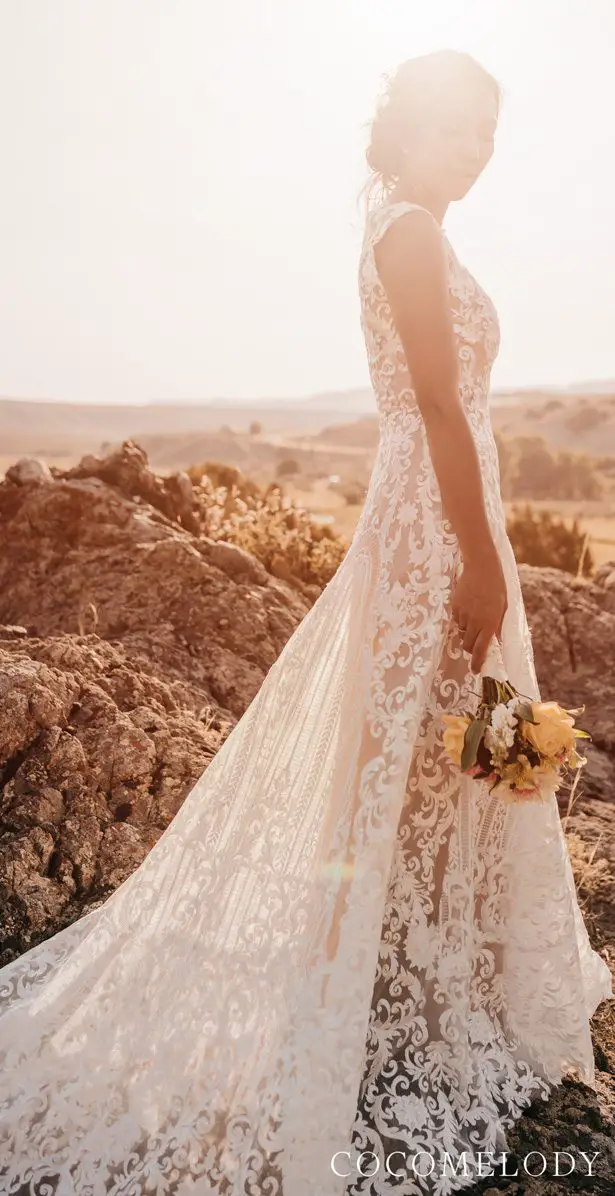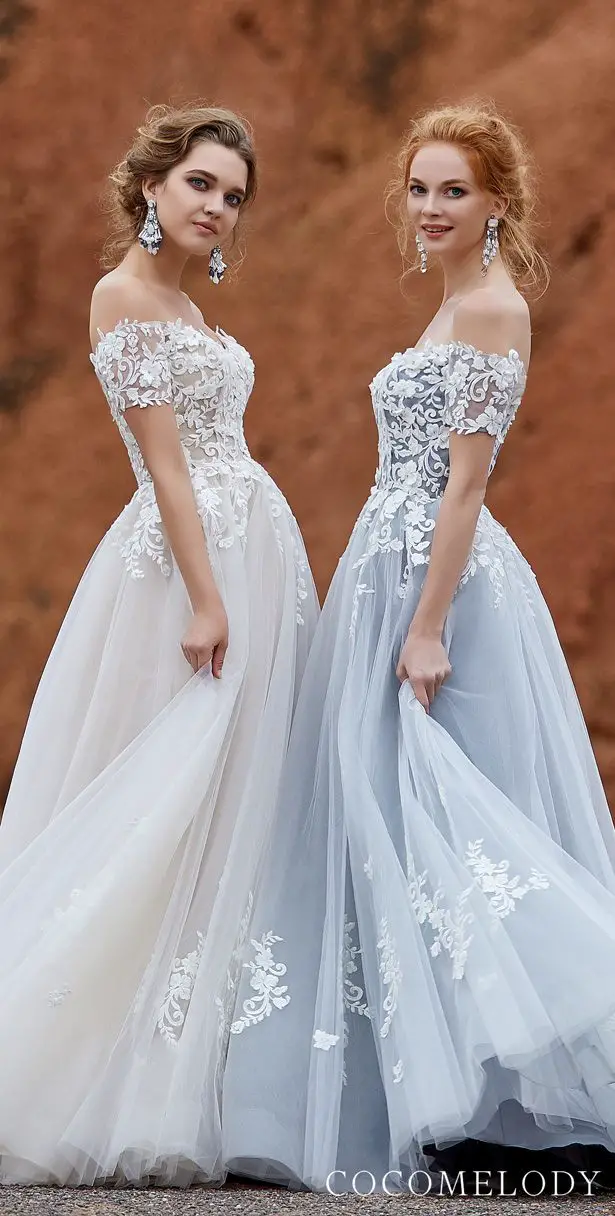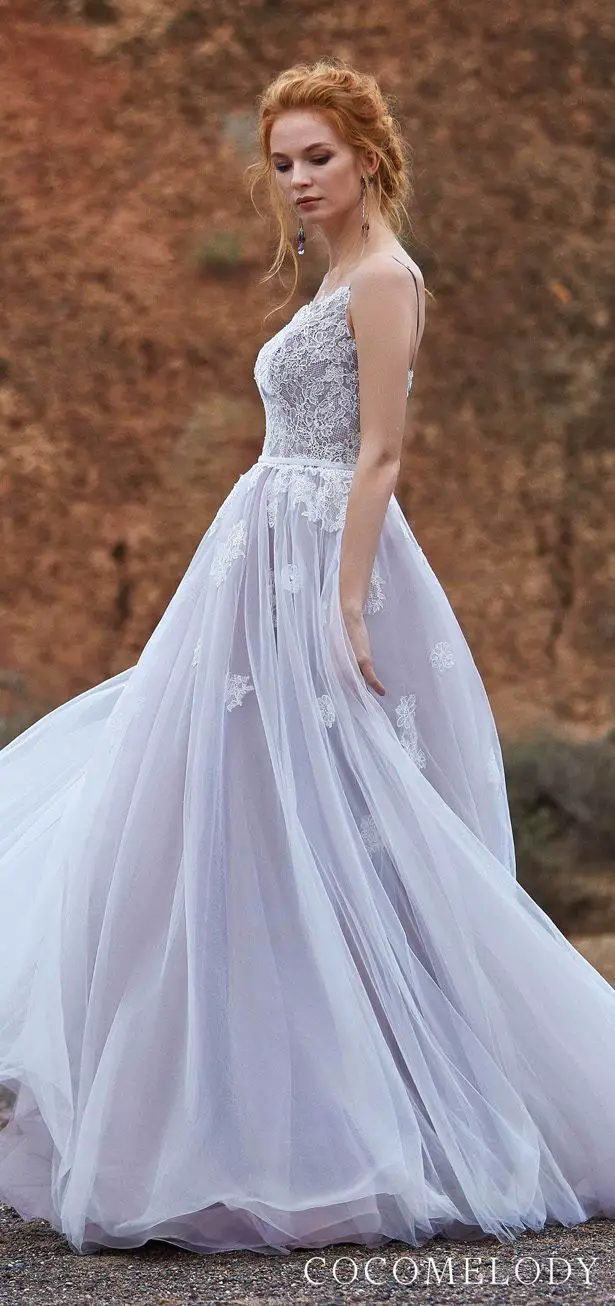 A Touch of Color
If a bride is looking for something classically bridal, but with a unique twist, these colorful dresses are a perfect choice. CocoMelody combines the tulle and lace styles found in many bridal collections with a colorful satin lining. Brides can choose from a wide range of color options or customize the gown with their favorite hue for a truly special and unique dress that everyone (even your stuffiest and most traditional relatives) will absolutely adore.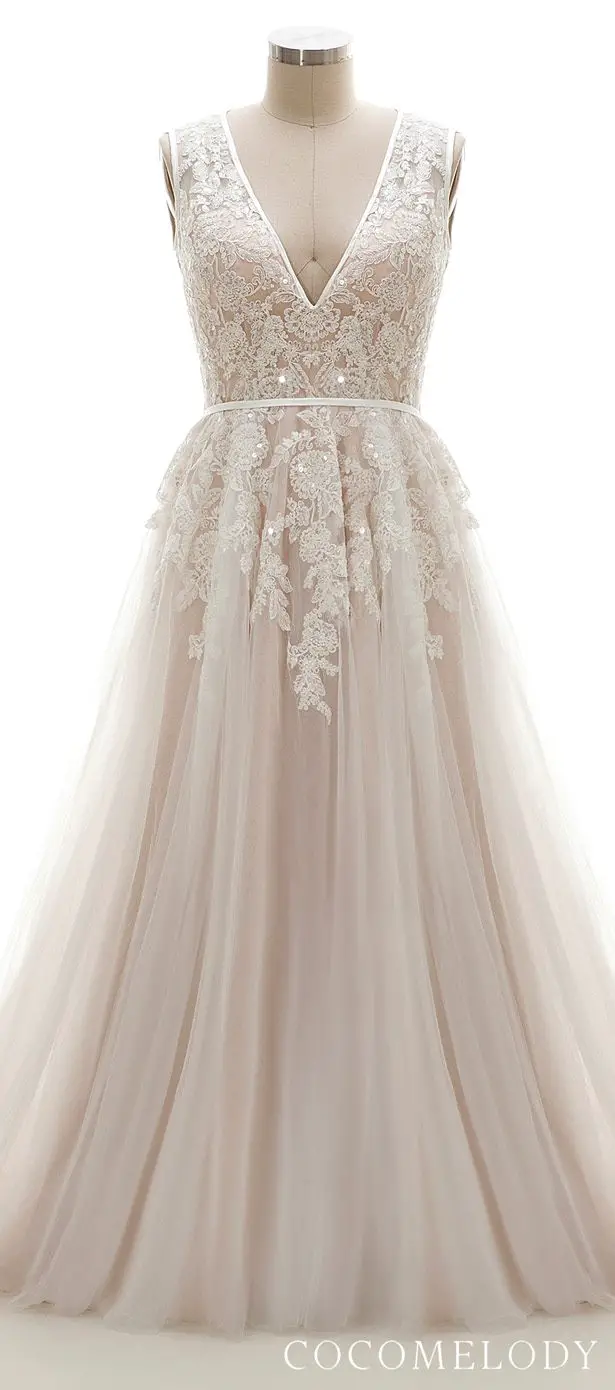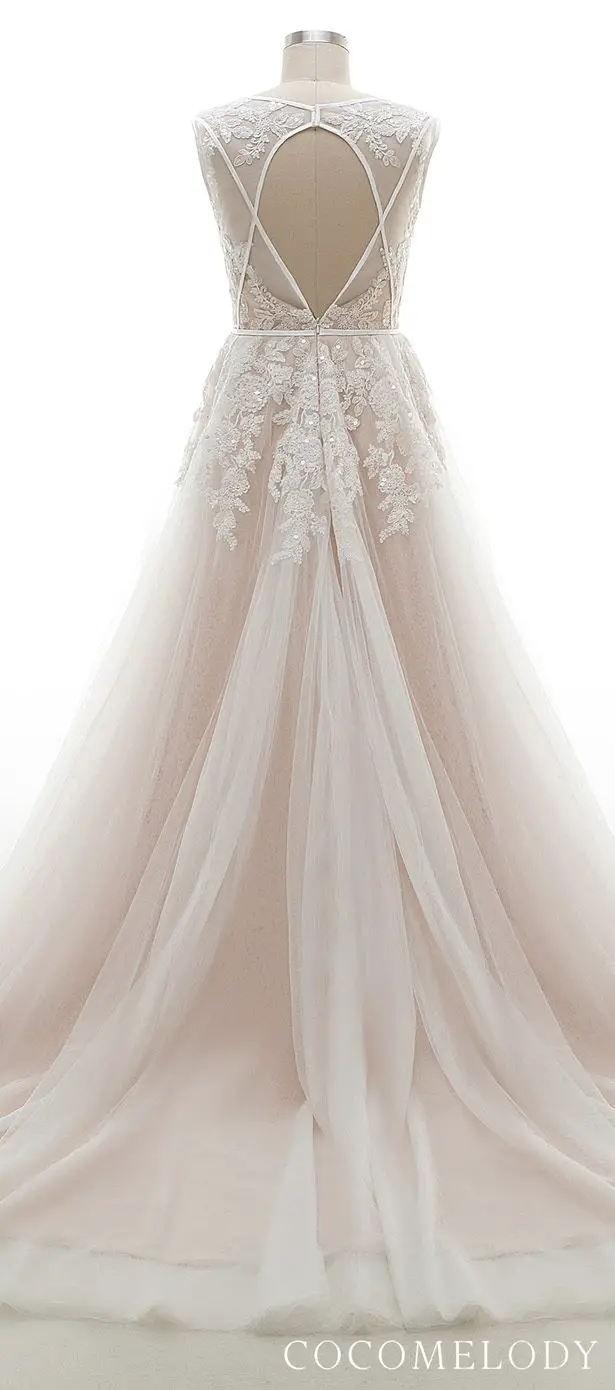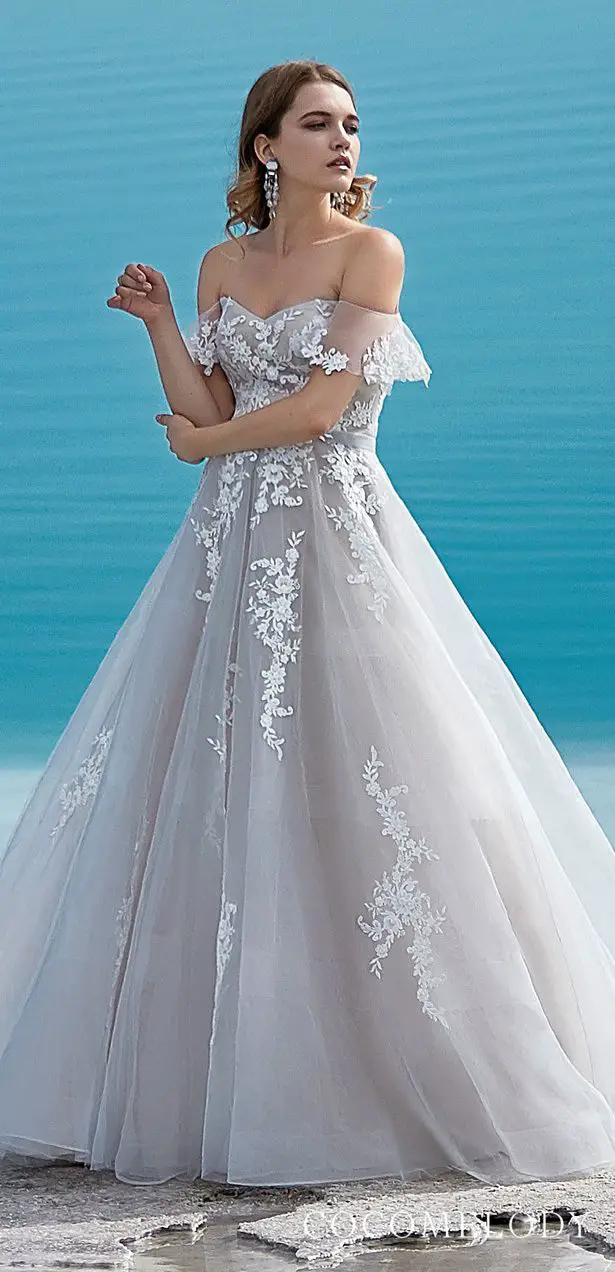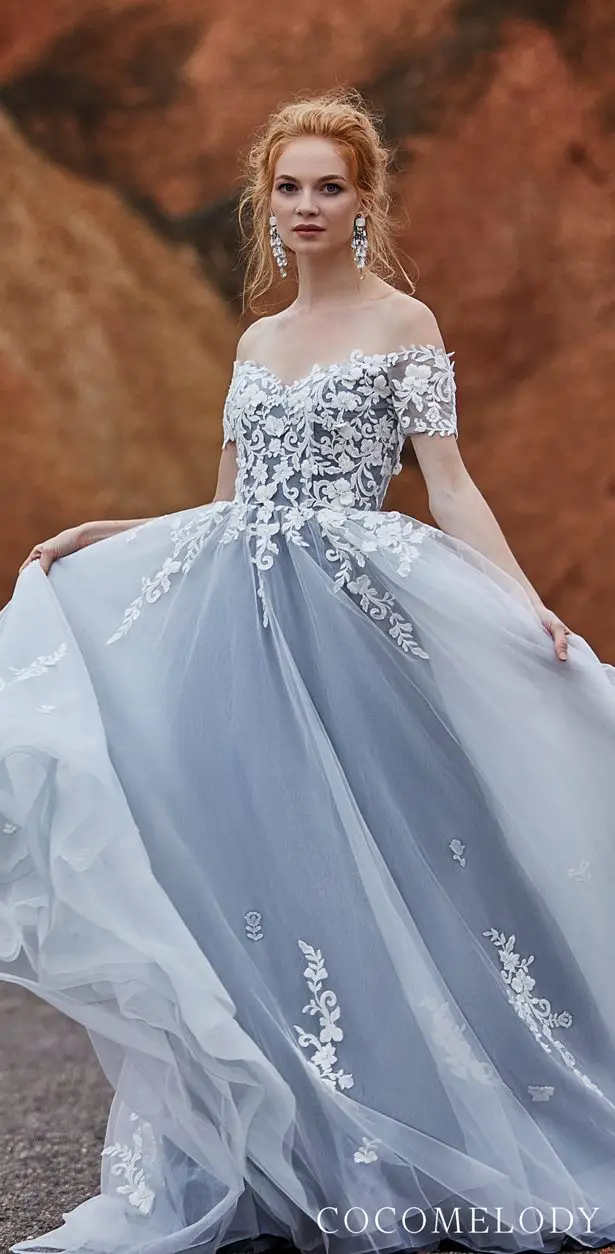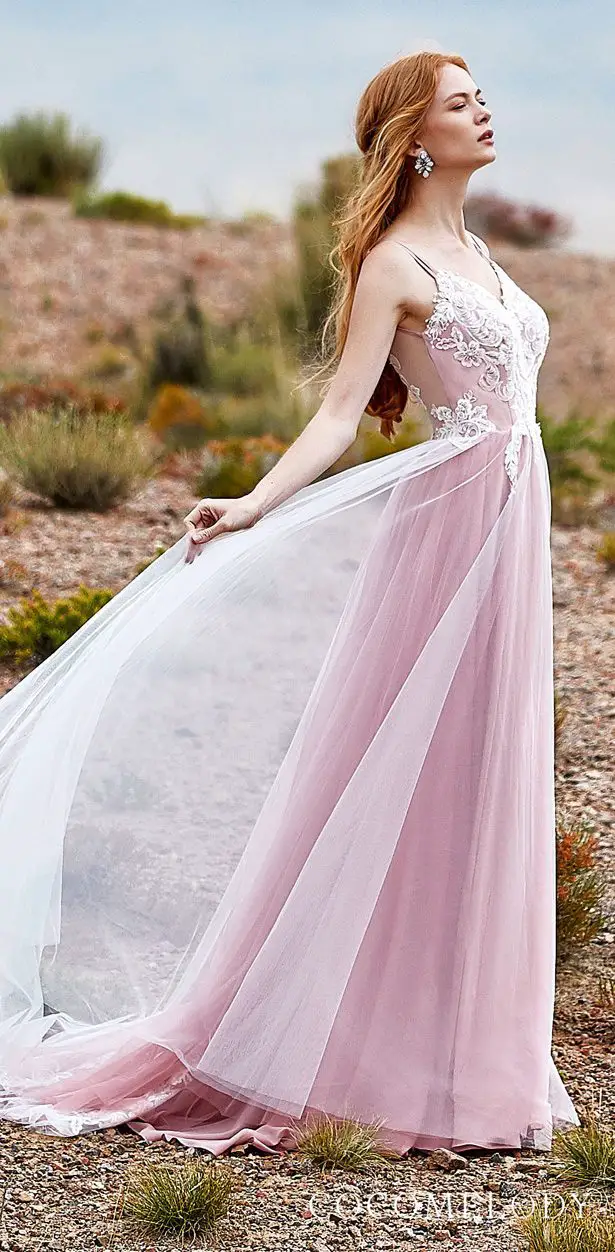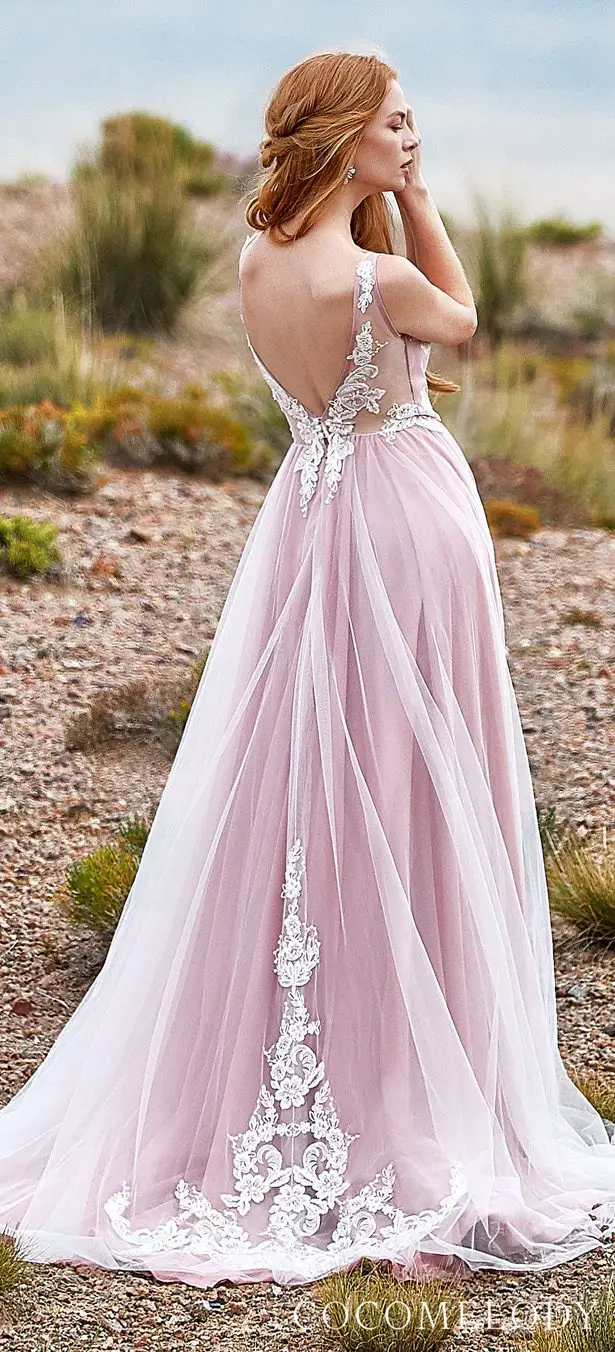 Get Playful With Color + Prints
Another way to buck tradition and make your wedding dress really stand out is by wearing a dress in a colorful print. CocoMelody offers stunning gowns featuring lace, tulle, and floral embellishments. Best of all, the gown also includes lining with big, floral print. The finished look is elegant, feminine, and oh-so-romantic — perfect for your special day with the love of your life!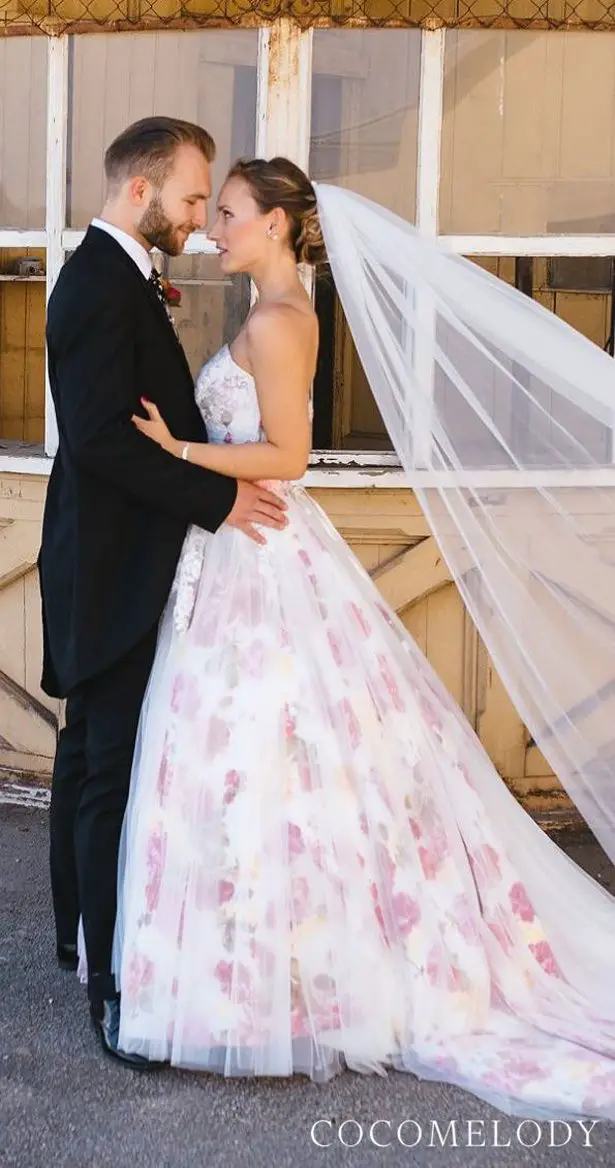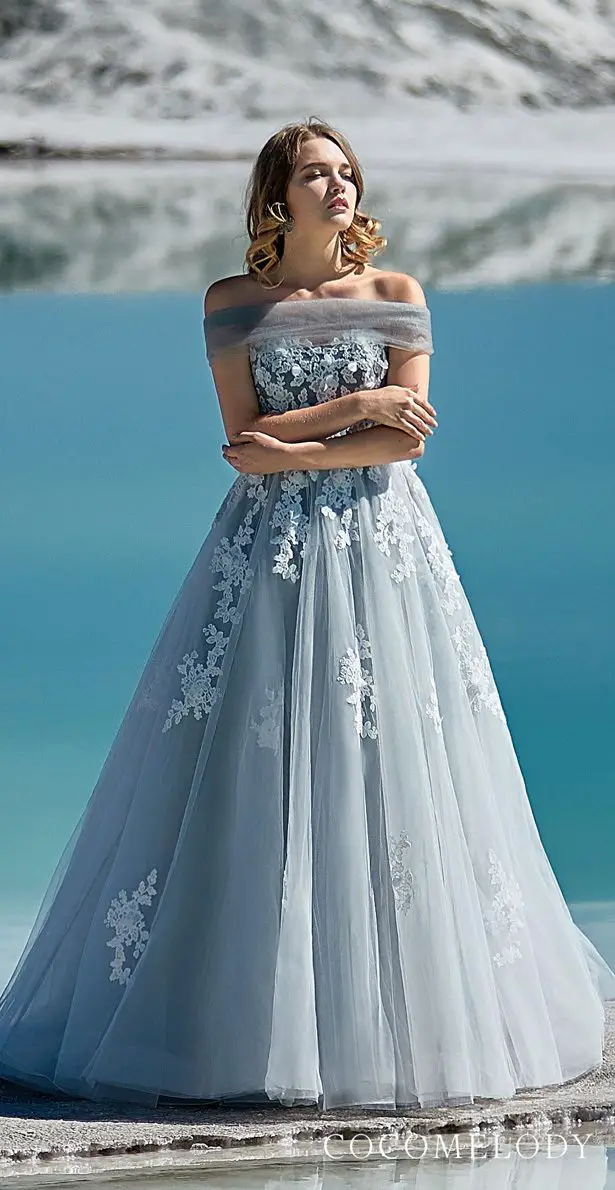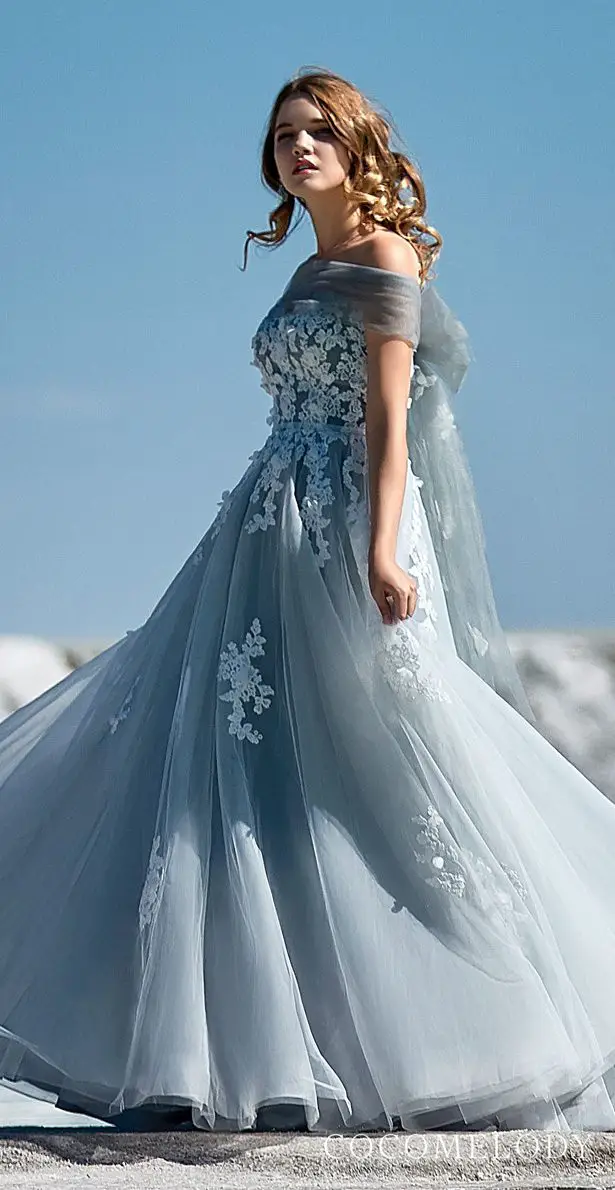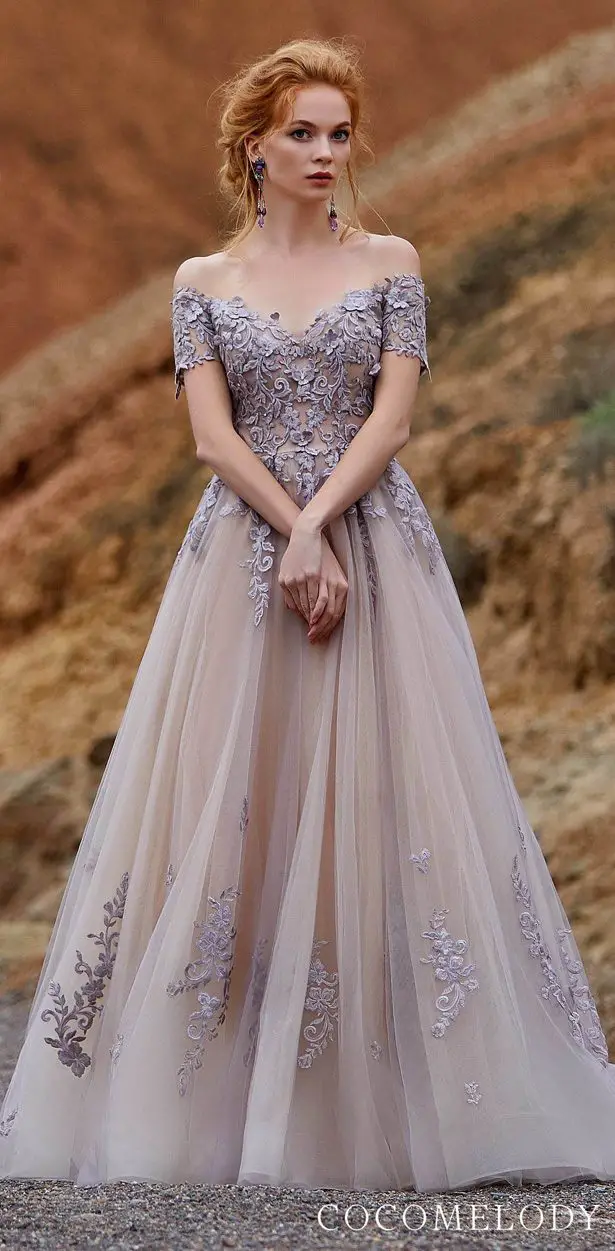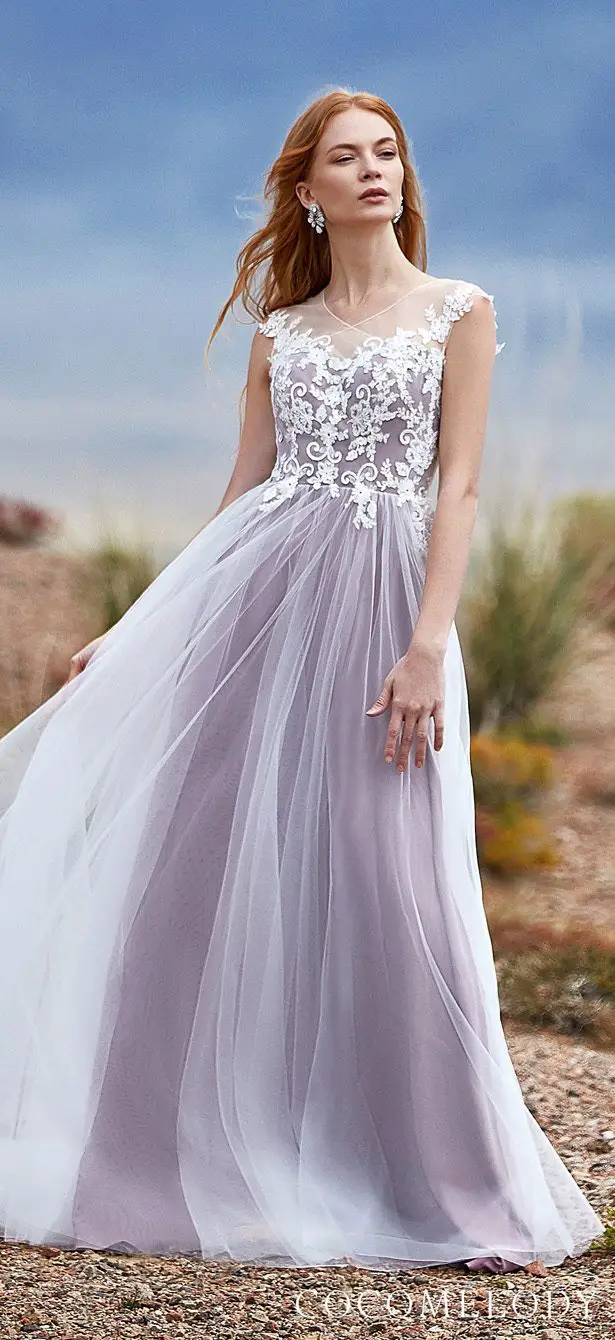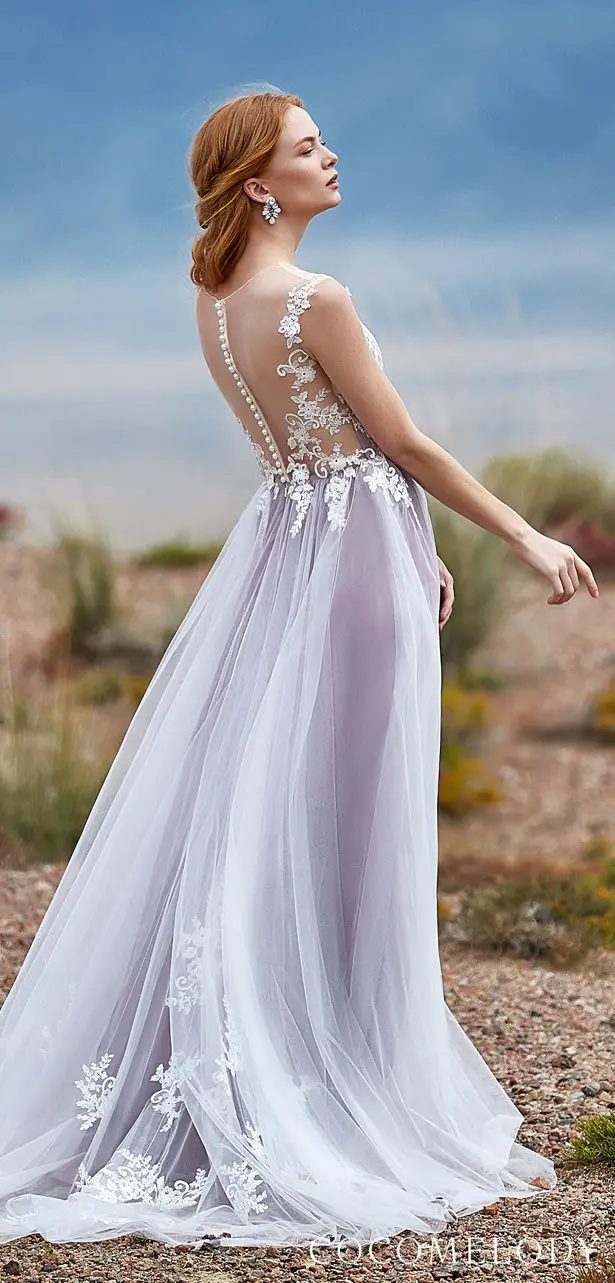 Now for ultra glamorous and edgy bride, CocoMelody offers some of the prettiest black wedding dresses I have ever seen. They are romantic and unexpected, but most of all, they're stunning!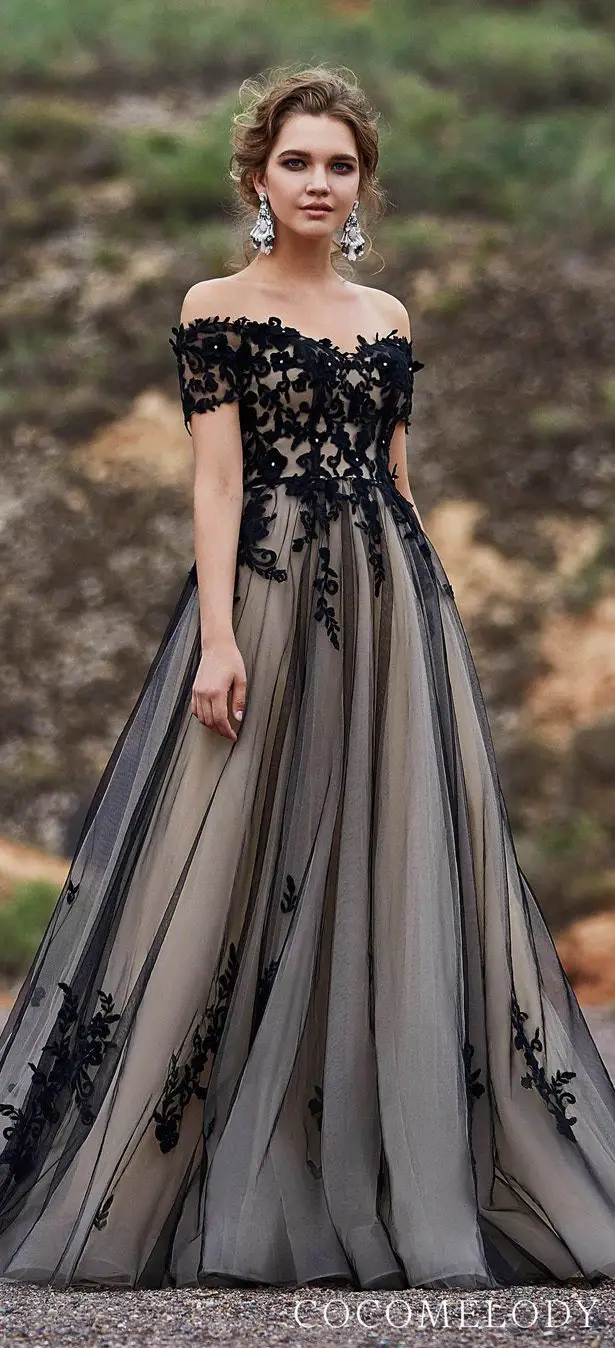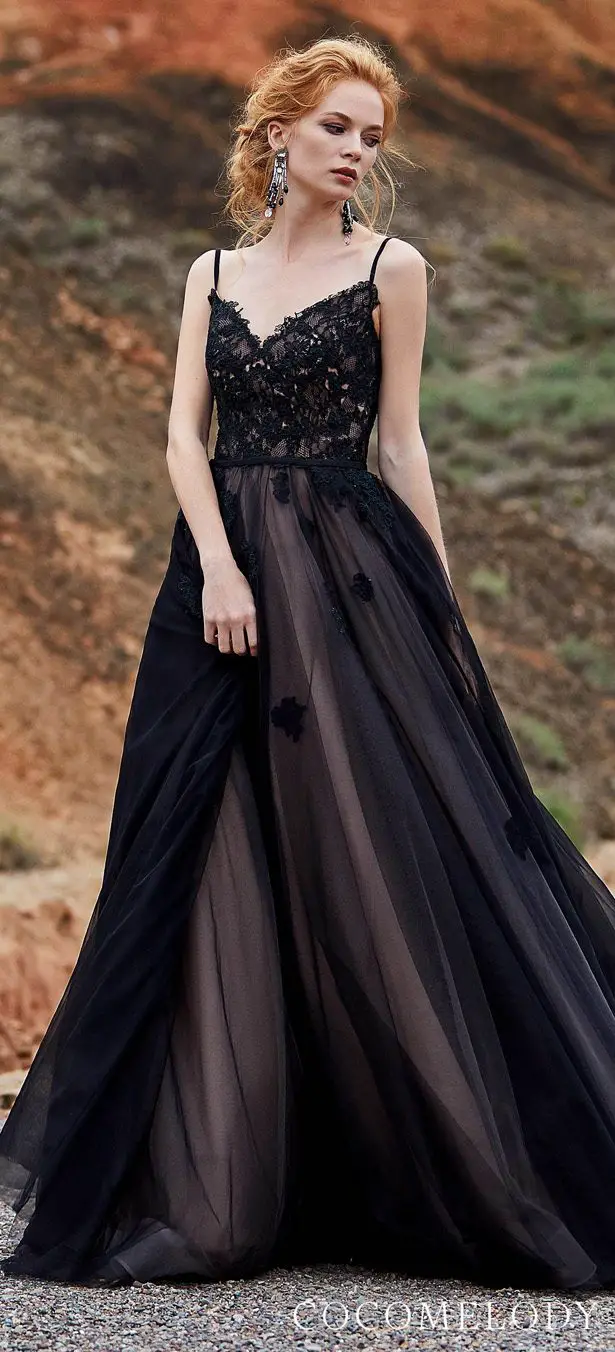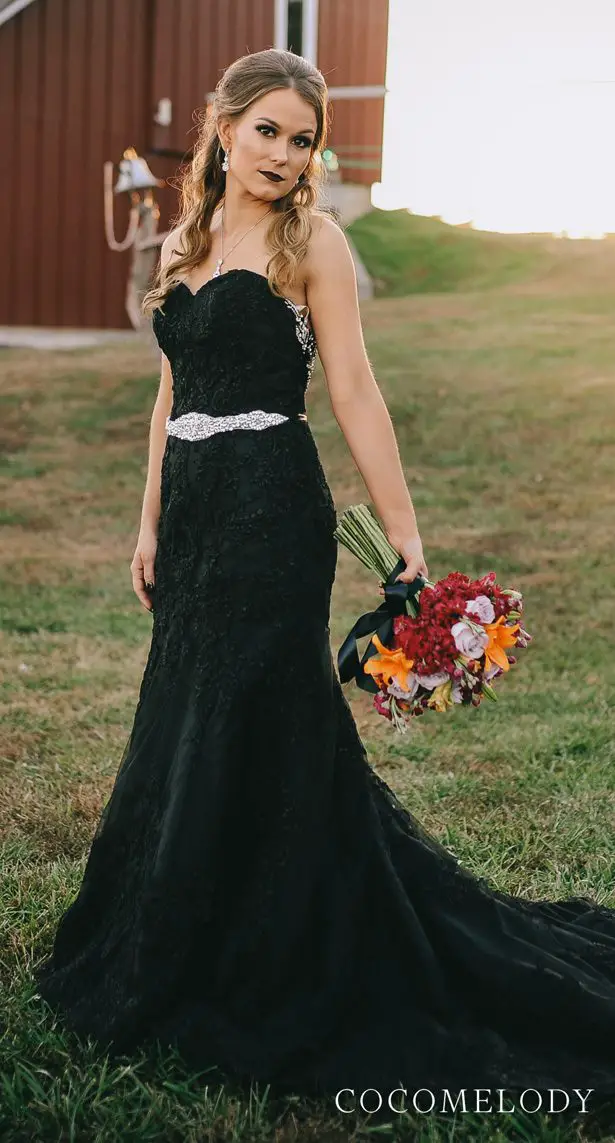 About CocoMelody
I've been obsessed with CocoMelody ever since I discovered their stunning, colorful creations — and the more I see, the more I love them! This international brand has been dedicated to making brides' dreams come true for over 19 years by providing high-end, customizable wedding dresses (and bridesmaids' dresses, too). They have options for every size, style, and budget so that every bride can have an absolutely beautiful wedding day. And their 2019 wedding dresses are a dream!
Ready to be a CocoMelody Bride? Visit their website and find your dream dress today.
This post has been sponsored by CocoMelody but concerns our own opinion. Thank you for supporting our partners.