It's that time of the year again! The time when all things shiny and sparkly are in vogue. Yep, the holiday season is here! (who's excited?) And whether you are already engaged and planning your big day or are expecting a proposal any day now, it's never too late or too early to start searching for the right care tips to ensure your platinum jewelry shines brightly for the holidays.
To bring you the best tips and advice, I decided to approach the experts on all things sparkly, Platinum Guild International (PGI), the world's leading authority and source of independent information about platinum jewelry. Thanks to PGI's expertise, I was able to put together this useful guide to get back and maintain that "just purchased" glow on platinum engagement rings and jewelry.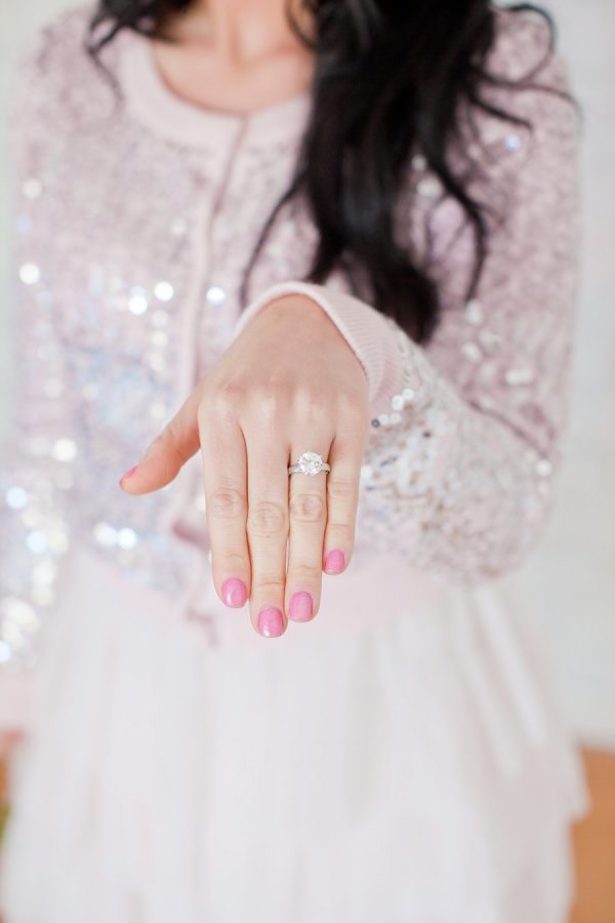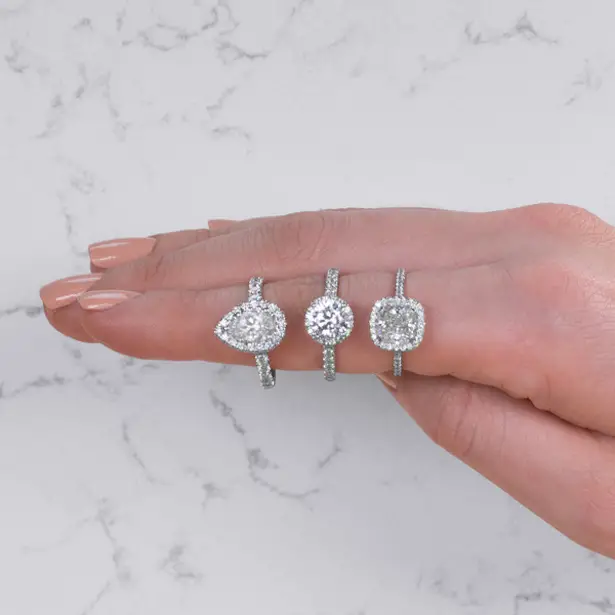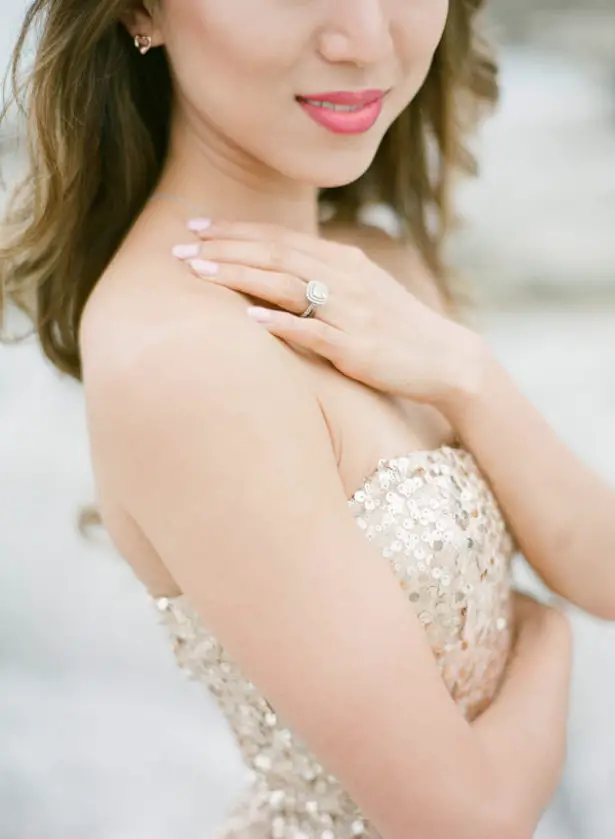 Caring
With wintertime right around the corner, keep in mind that your fingers might shrink due to the colder weather, which creates room for your platinum engagement ring to slip off. And if you're wearing winter gloves, be cautious when removing because the glove's interior may snag the ring prongs and loosen your diamonds and other gemstones.

Going holiday shopping? Be careful when washing your hands at a public lavatory (cold water also shrinks your fingers) and keep your rings away from the drain.

If you are traveling for the holidays, wear your

platinum jewelry

or pack it in a carry-on (never check it) and handle the carry-on yourself.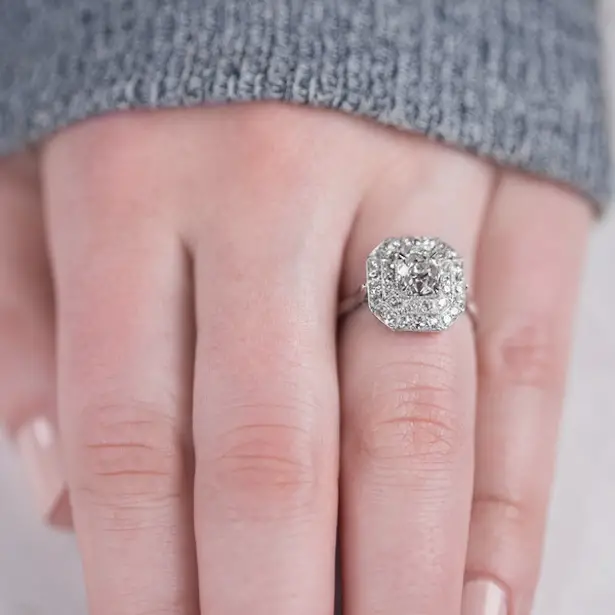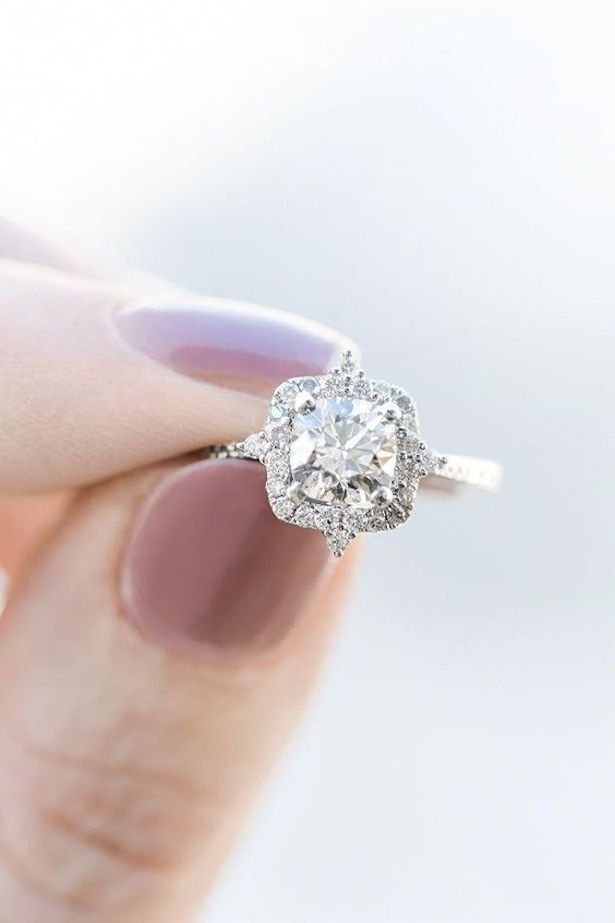 Cleaning
It's best to clean your jewelry regularly, so pick one day out of the week to do this simple but-oh-so important task. The beauty of platinum is that it is naturally white so it extends the color of your diamond, so just imagine what it looks like when it is shining bright!

Platinum is a hypoallergenic metal so those with sensitive skin do not have to worry about a reaction, but everyday dirt can build up in the ring causing irritation. It's important to keep your jewelry clean, so decide on the best jewelry cleaner for you. There is a plethora of jewelry cleaners in the market, as well as fantastic

homemade options

, like mixing together a few drops of Dawn dish detergent in warm water. PGI explains it all in

this helpful article

!

Take the time to visit your jeweler once a year (scheduling a date close to your wedding anniversary or birthday makes it easy to remember). Your jeweler can polish your platinum back to a high shine if you like or you can keep that lovely vintage look that platinum develops called

natural patina

. Your jeweler should also check your setting to make sure everything is safe and secure.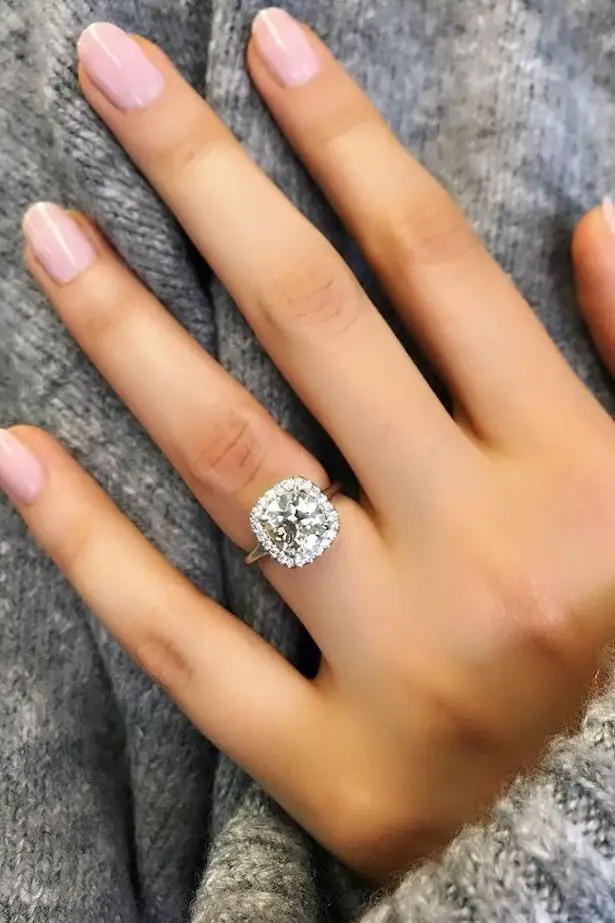 Now that you know how to take care of your platinum jewelry, visit PGI's gallery to find your
dream engagement ring
or
find a platinum retailer near you
and shine bright this holiday season!
This post has been sponsored by Platinum Guild International in partnership with BrideClick, but concerns our own opinion. Thank you for supporting our partners.