Here at Belle The Magazine, we consider it our job to put as much glamour in front of you as possible. Real weddings, decor ideas, wedding cakes, and of course, wedding gowns. Traditional, sophisticated or vintage—we want you to view as many wedding dresses as possible until you find the one!
So today I am back in the office after a super successful New York Bridal Fashion Week to bringing you one of the collections I was able to experience first hand. If you haven't yet, head to my Instagram account and check our NYBFW Highlight Insta Story, with every fashion moment of this awesome event – including this collection.
And now, let's jump into today's amazing feature. On this gorgeous Tuesday, we are bringing you the newest collections of one of our favorite designers, BERTA. For 2019, BERTA and her team are debuting a new line called Priveé. The Priveé line represents the classic and time-honored silhouettes that have created the legendary BERTA phenomenon. They went back to the classics – where it all started–  and they are seriously taking me back to 2012 when I shared the first BERTA collection here at BTM.
And trust me, this lineup of wedding dresses is right up your alley, it features impossible glamour and divine sophistication in the form of bridal couture. We are talking about daring yet traditional silhouettes showcasing utterly breath-taking gowns. And the details in BERTA PRIVEÉ 2019 Wedding Dress Collection? They are just magnificent… Don't you think? Head to the FULL GALLERY and see every gorgeous dress!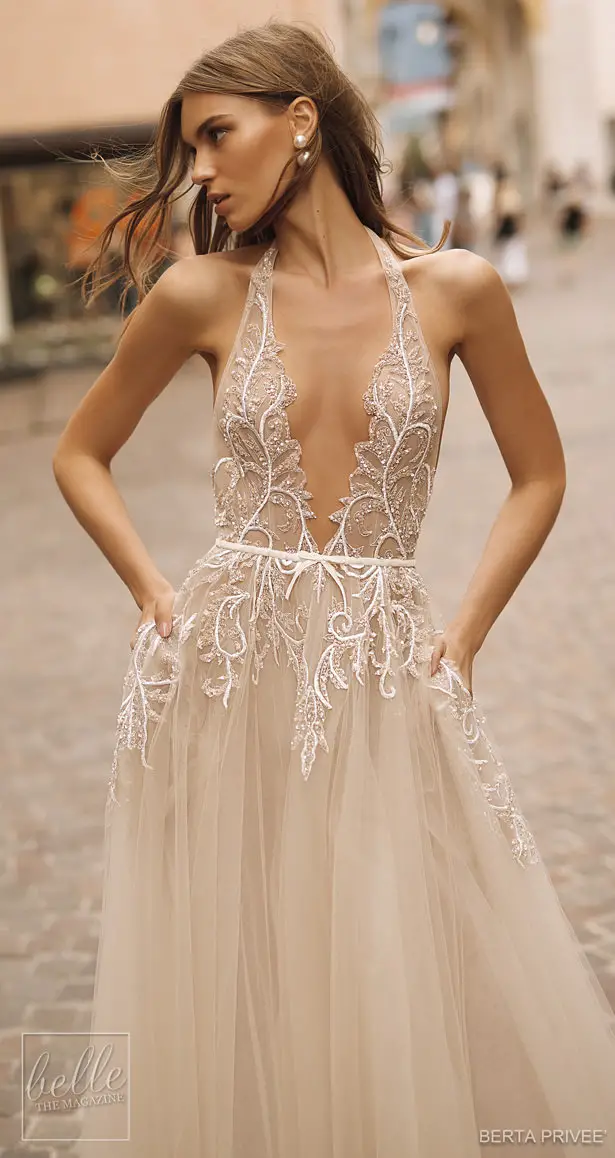 "Going back to where the very first BERTA ad campaign was shot, there is a story to tell behind this new line, BERTA PRIVEÉ. After the natural evolution of the couture BERTA brand, which was taken to new heights and broke all boundaries from season to season, riding on the love of the crowd and the phenomenal worldwide success story that BERTA has become, PRIVEÉ is where Berta goes back to her original inspiration and aesthetics. As the name PRIVEÉ hints, this is the BERTA private and personal place.
The PRIVEÉ line represents the classic and time-honored silhouettes that have created the legendary BERTA phenomenon. Throughout all the years there have been transitions and new trends created by the mastermind behind it all. This time, we are taking it back to where all the magic started. That untouched, flawless BERTA style that is incomparable to nothing else out there."
Photos courtesy of BERTA. Please contact BERTA Bridal for authorized retailers and pricing information.
Hey, friend, I want to help you find the wedding dress of your dreams, so I had put together an edit of the best bridal gowns out there. Visit my Wedding Dress Gallery, right here.