Leave it to Alon Livné to dazzle us straight into wedding gown heaven with the latest bridal trends. Alon Livné is one of those designers whose new collections I just can't wait to see every year. And this season he did not disappoint. In his bridal line Livné White, Alon literally hits every note by perfectly showcasing the hottest bridal trends of 2019. These are gowns for women who are not interested in being a replica of millions of other brides, but who wish to stand out in a very fashion forward and sophisticated way.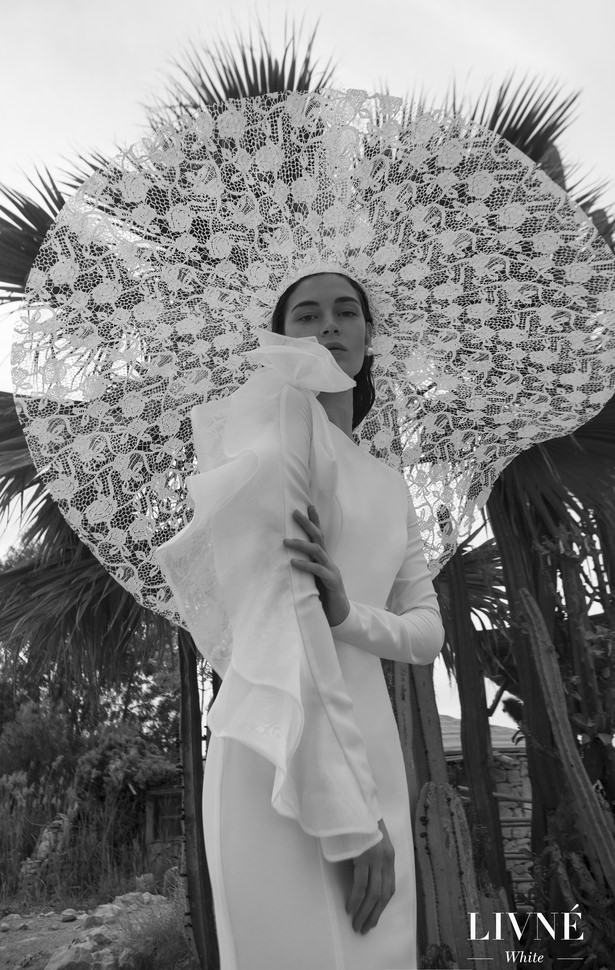 Getting married in 2019? Scroll through for the only wedding dress trends you need to see courtesy of Livné White. Best part? Most dresses from Livné White 2019 Collection feature more than one bridal trend, allowing brides to find their style to the extent of a fashion-forward trend.
1. Minimalist Elegance
This season's clean aesthetic hit the runway shows at first, then it was Meghan Markle who brought attention to the minimalist trend with her bridal dress.
Clean lines, simple tailoring, and just a hint of retro nostalgia has us falling in love with simple and sleek gowns. Livné White collection is characterized by clean and intelligent designs (Style Melissa): from 'Old Hollywood' gowns (Style Jamie) to Boho style dresses (Style Orchid) and even 80's inspired looks (Style Nomi), all with a strong emphasis on details and figure. This is how you do Minimalist Elegance right!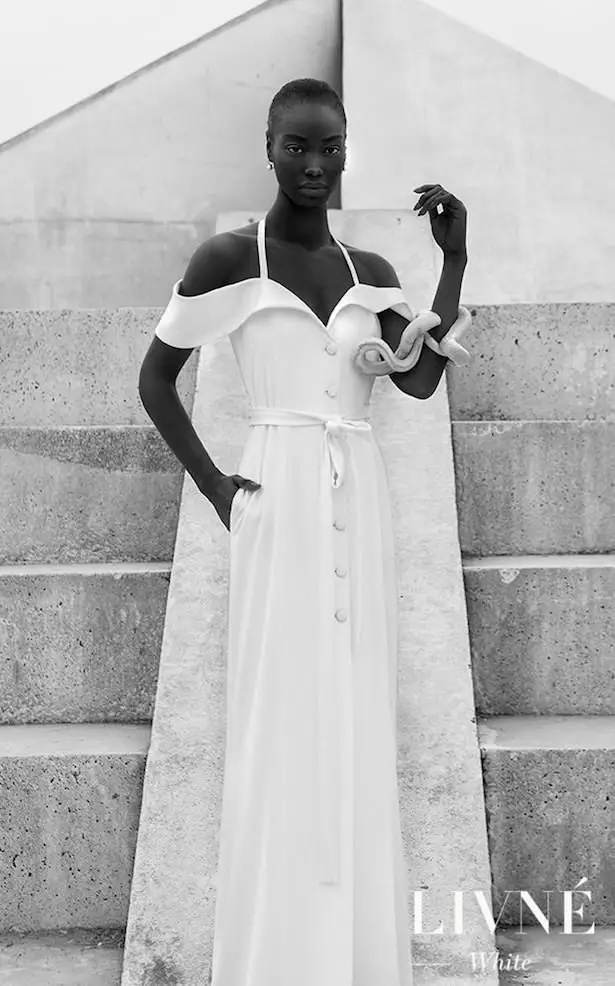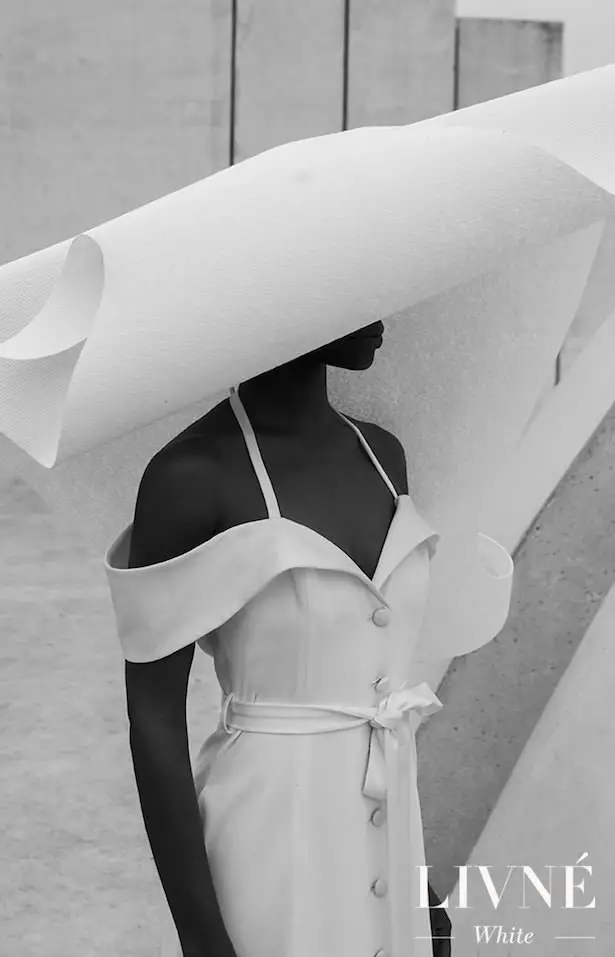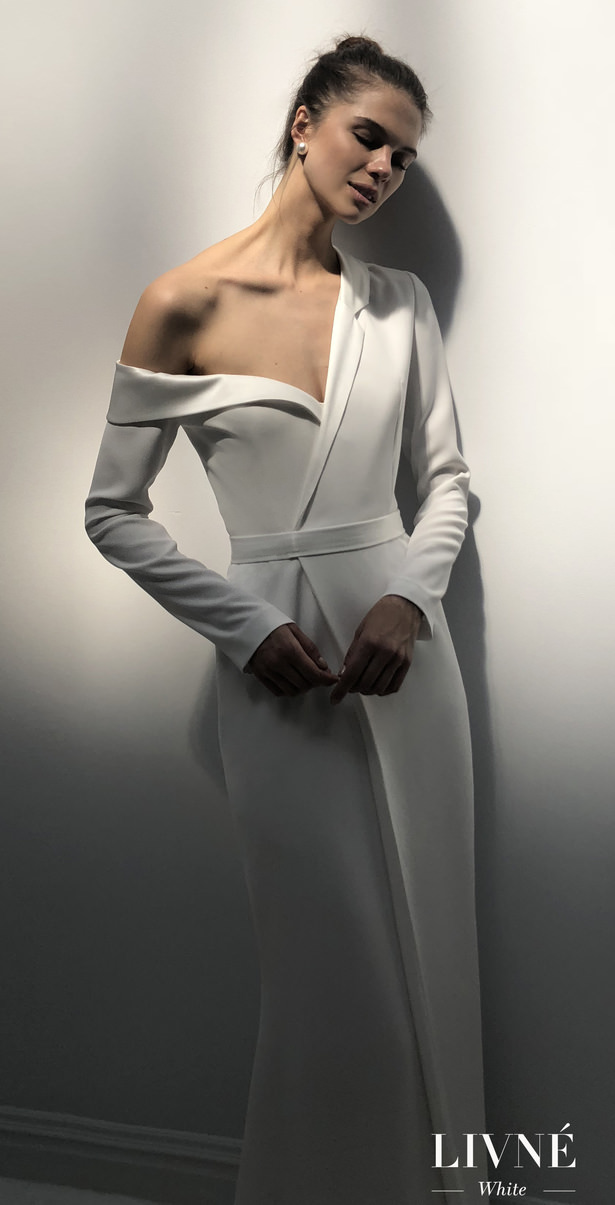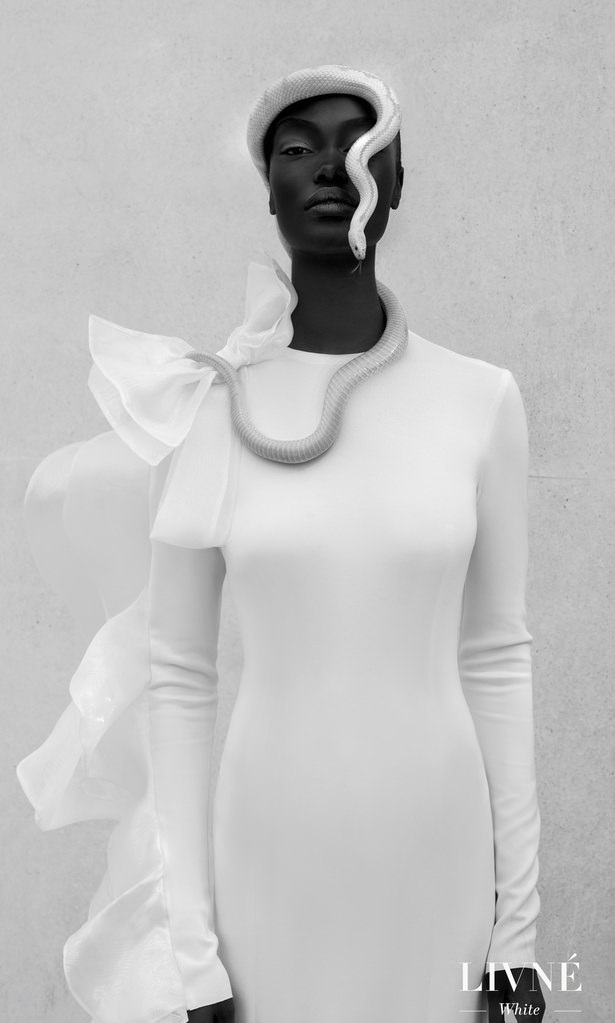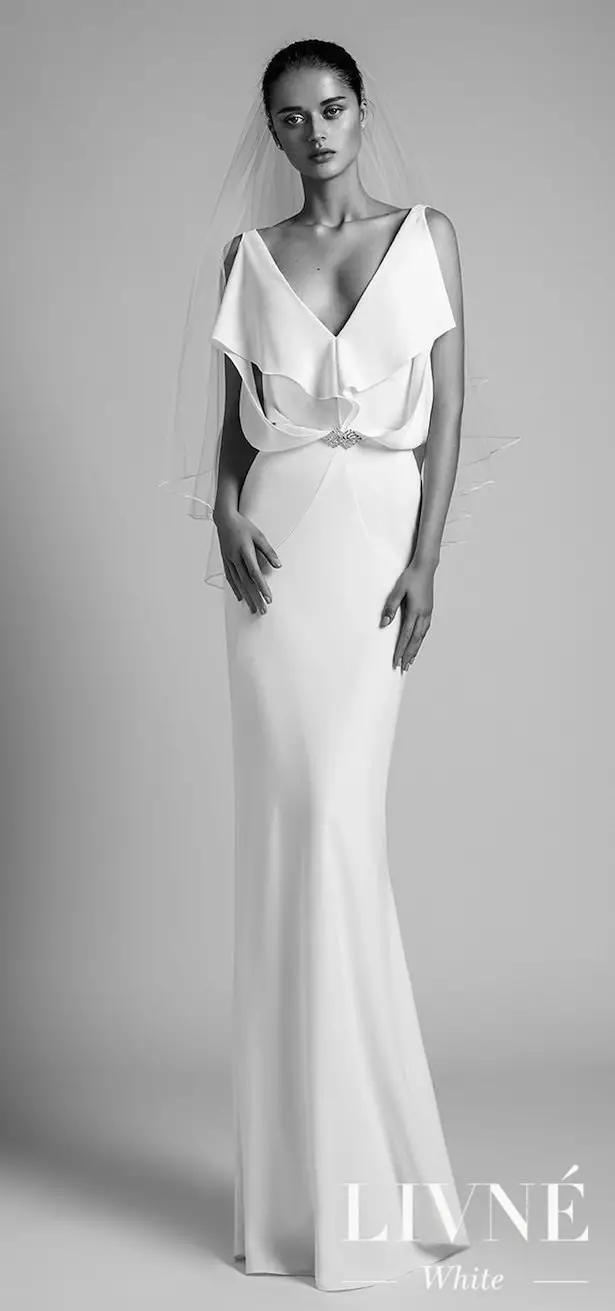 2. Bold Blooms
While little flowers were seen on wedding dresses of seasons past, dynamic 3-D blooms (Style Celine) put a textural twist on a traditional bridal detail this season. Whether they're oversize or all over (Style Layla), this cool-girl way to pull off florals adds dimension to any wedding dress silhouette.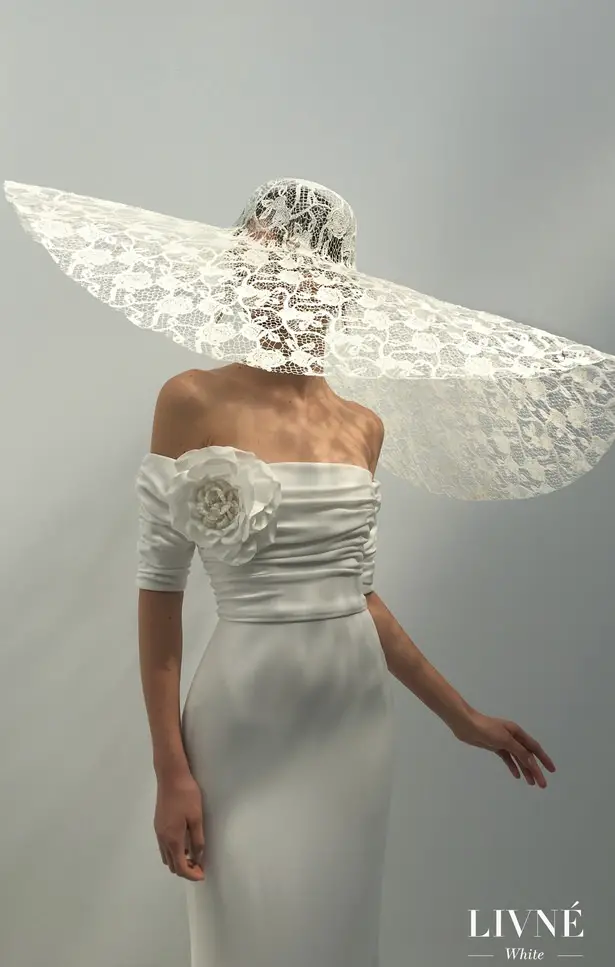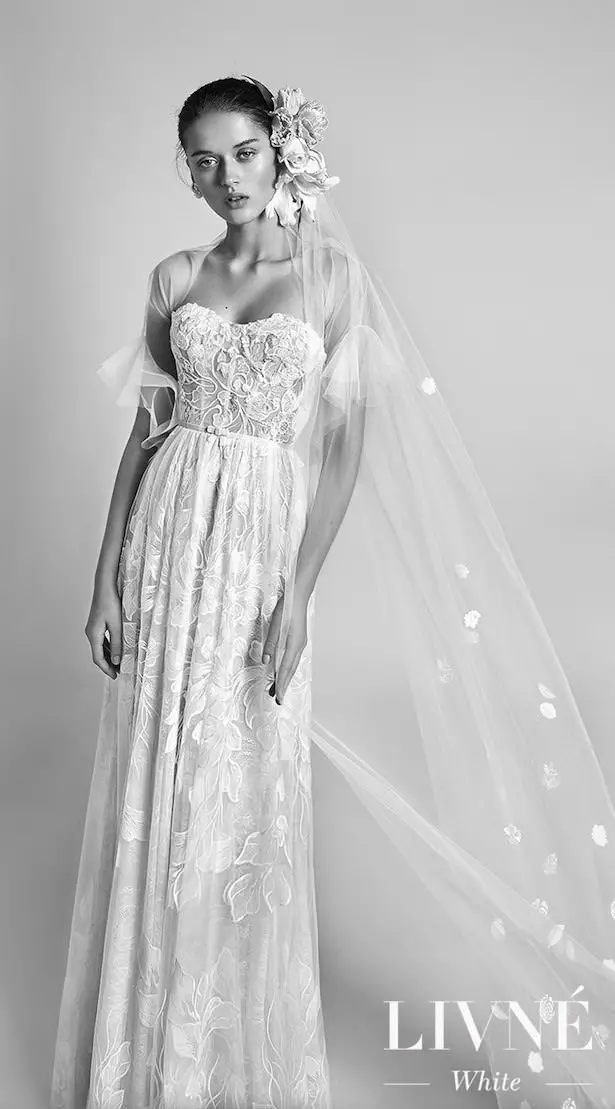 3. High Necks
Mock turtlenecks are everywhere this season, from modern and sleek (Style Nancy), to in full on lace (Styles Alina and Dahlia). The Victorian-inspired dress reigned supreme this season with a modest aesthetic taking center stage (Styles Linda and Violet).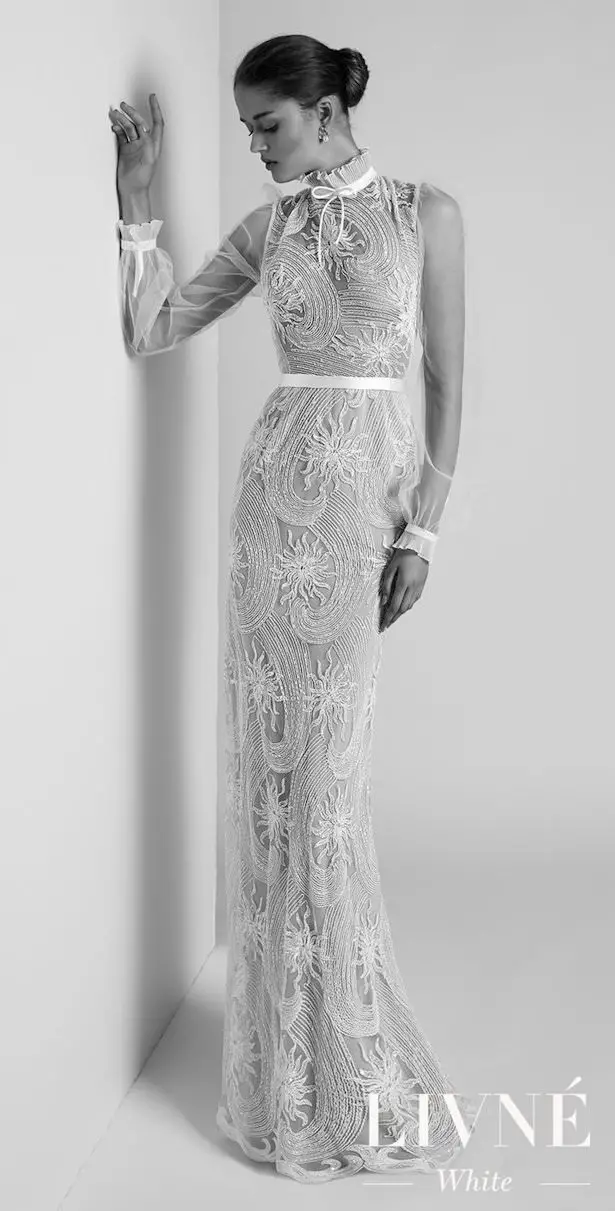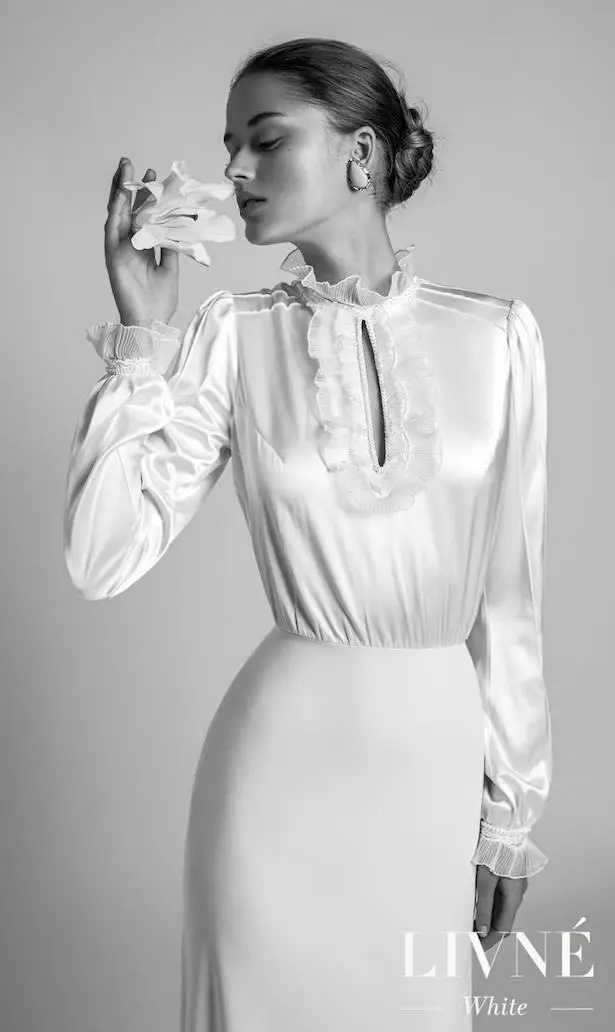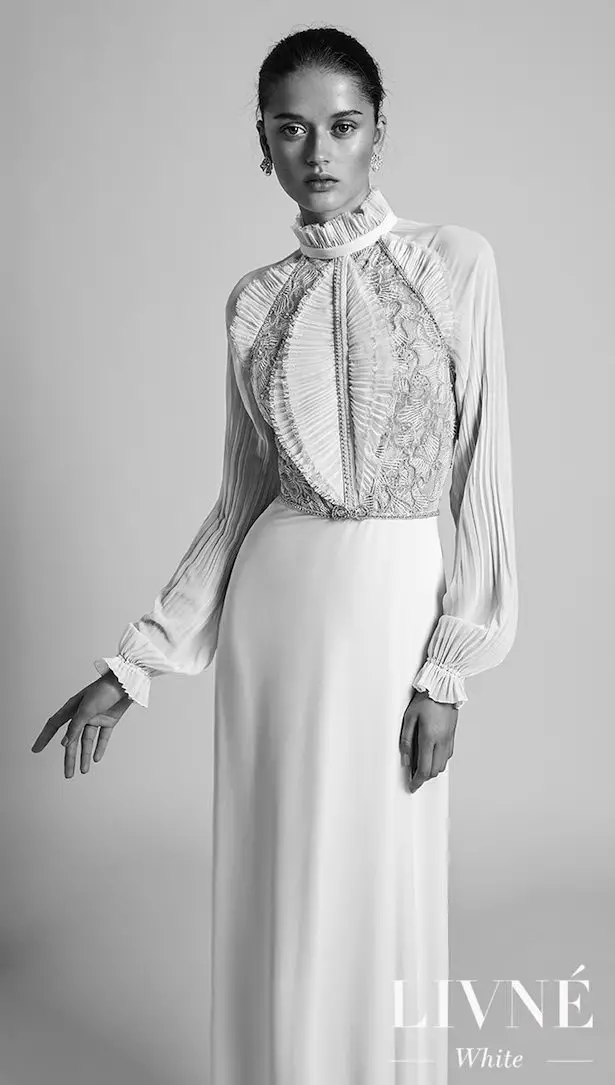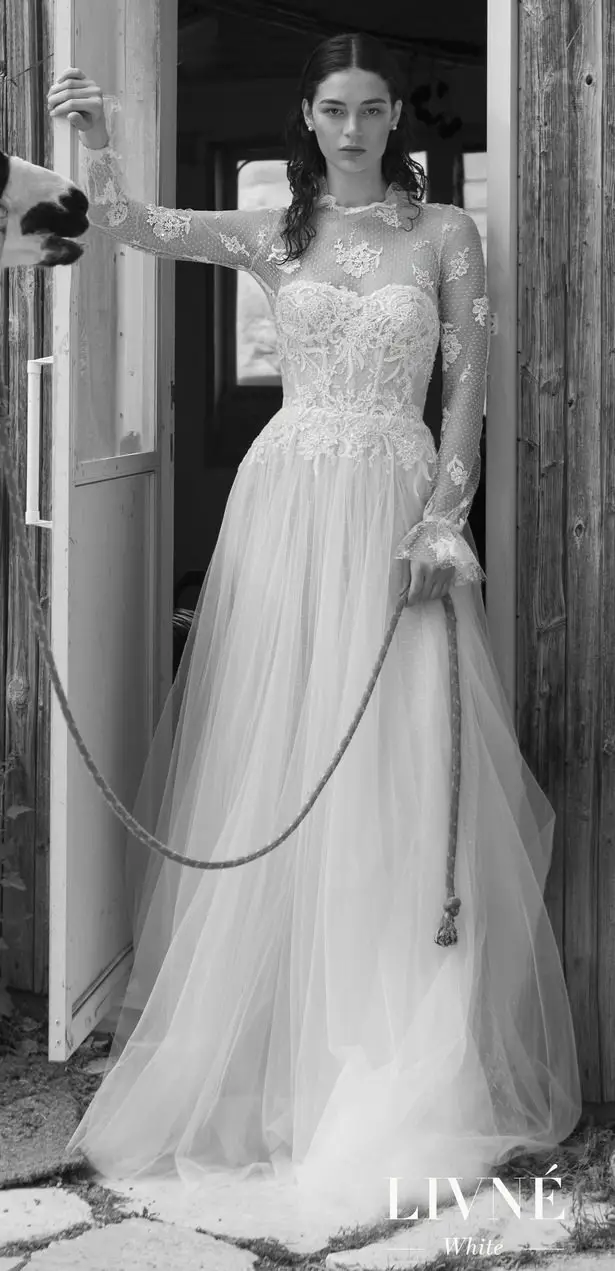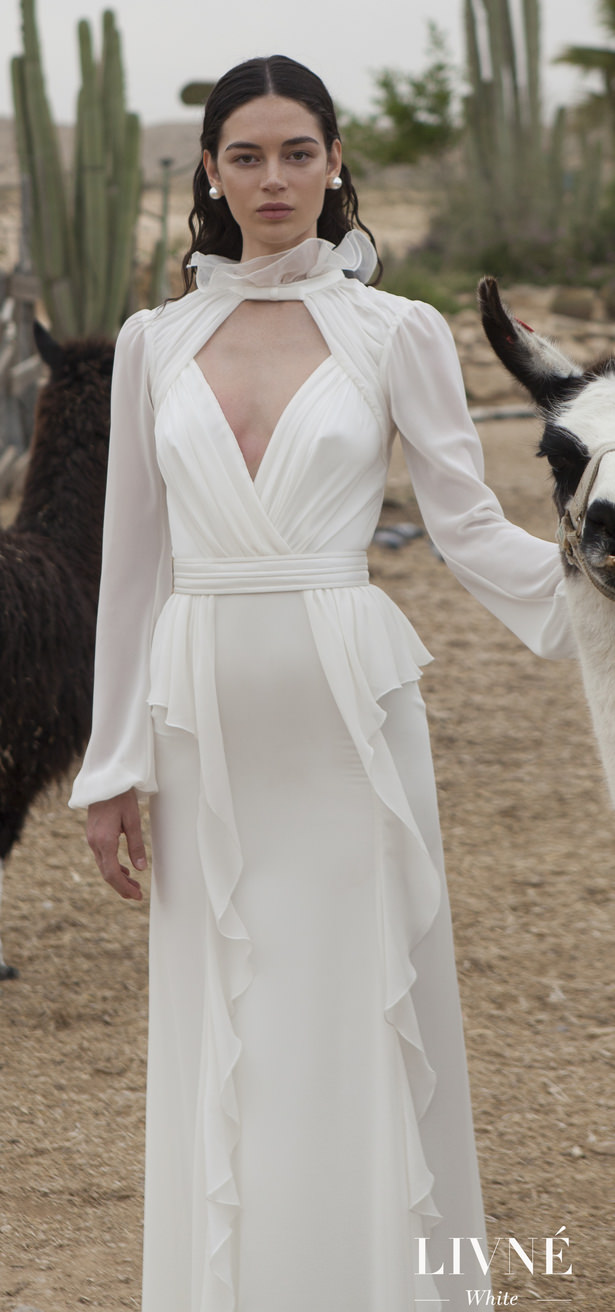 4. Ruffles Galore
From flamenco-inspired silhouettes (Styles Clara and Sophia) and design details that help eyes gradually work their way down your enviable frame (Styles Gloria and Cherry) or a single, standalone feature on an otherwise simple look (Style Melissa), ruffles are going nowhere anytime soon. Seen in countless iterations in Livné White's latest collections, these super-femme layers are extremely versatile and add a glamorous dose of volume (Style Isabella).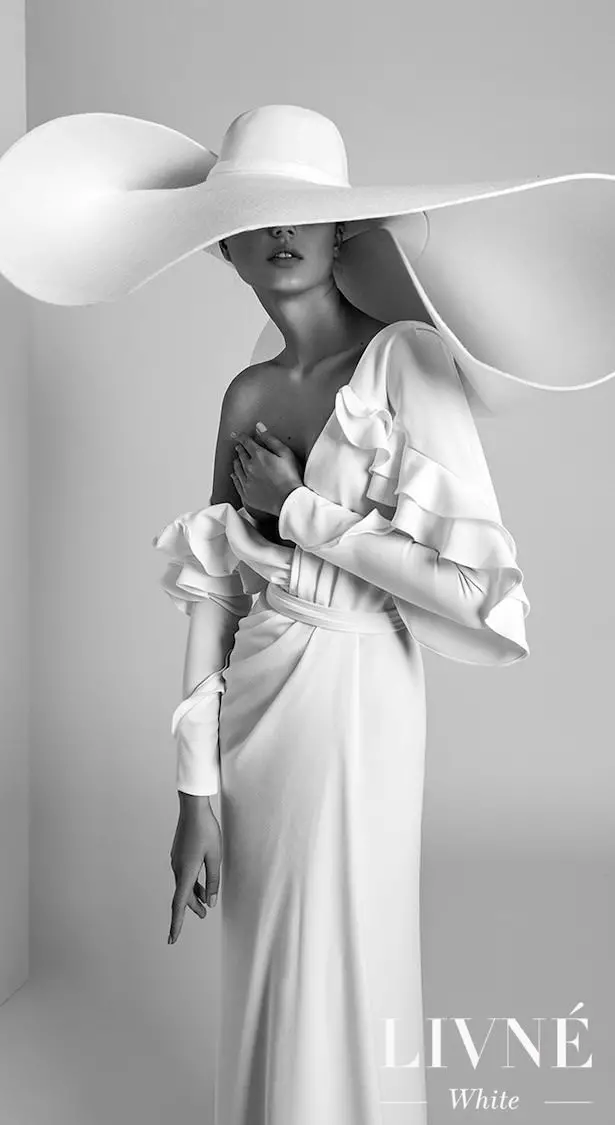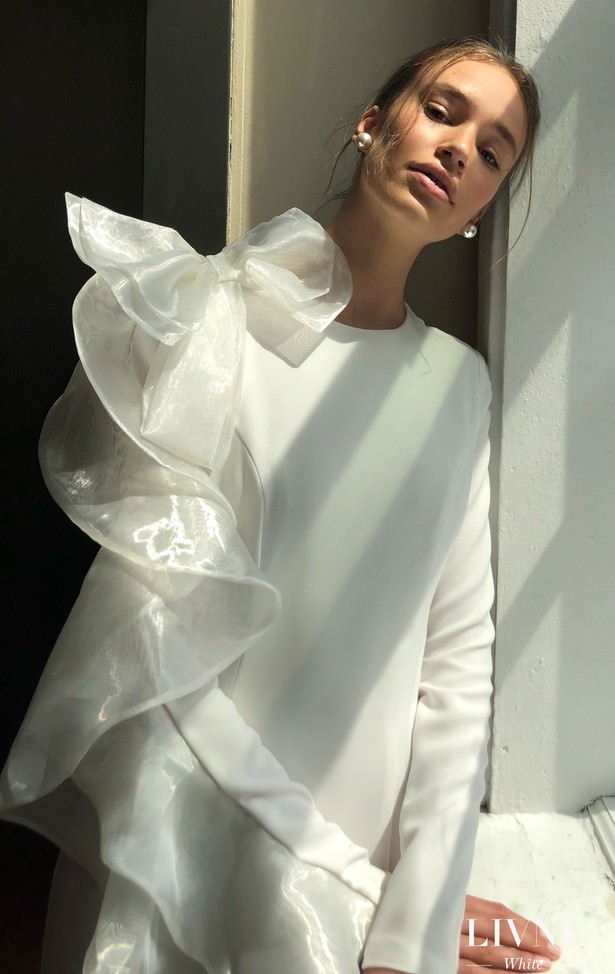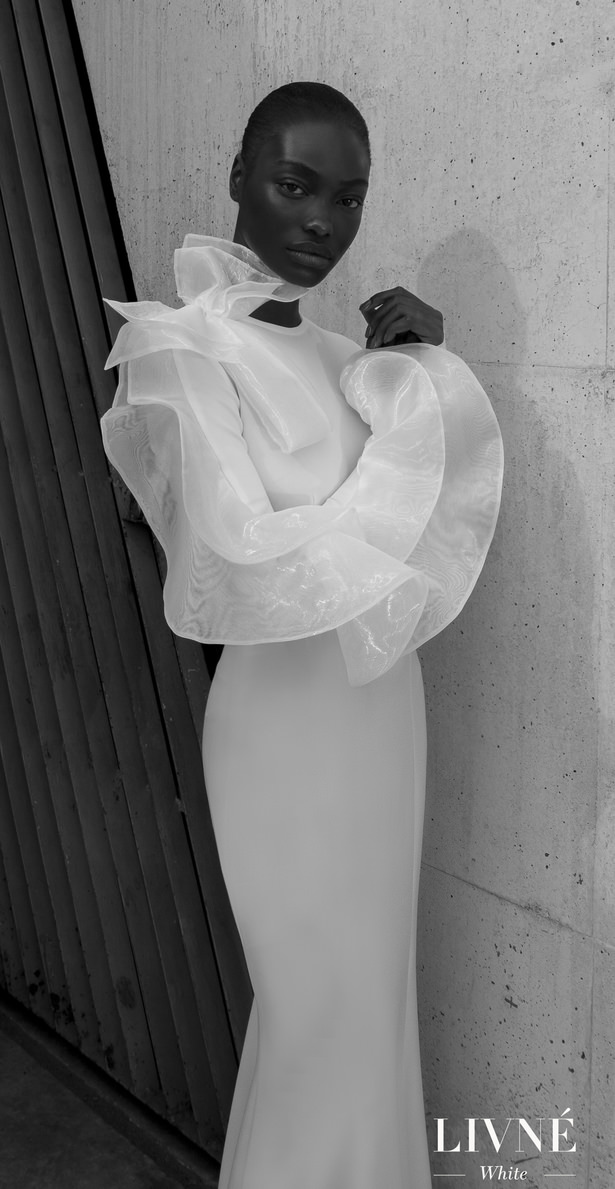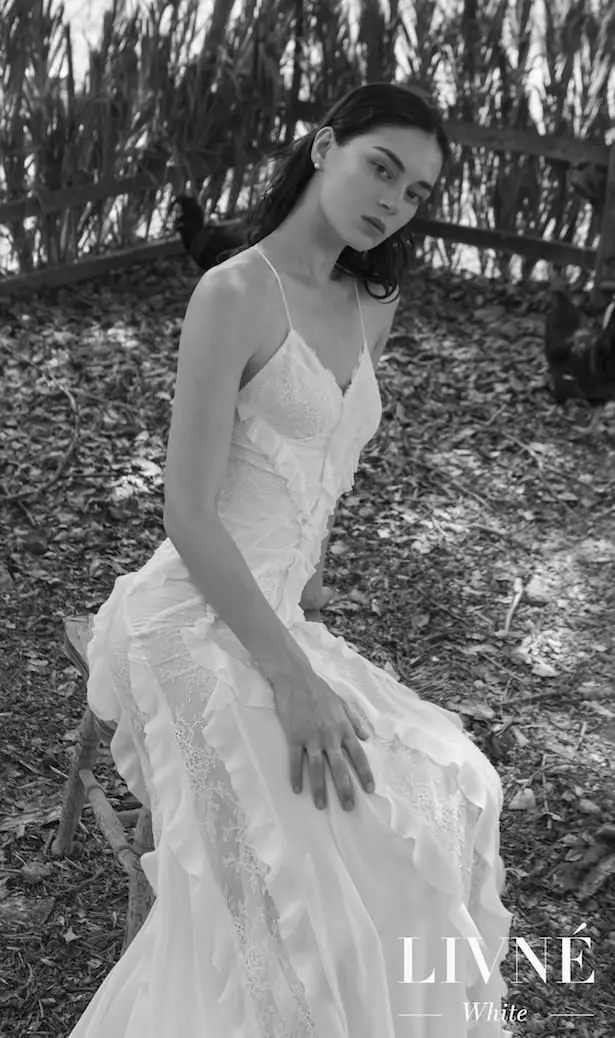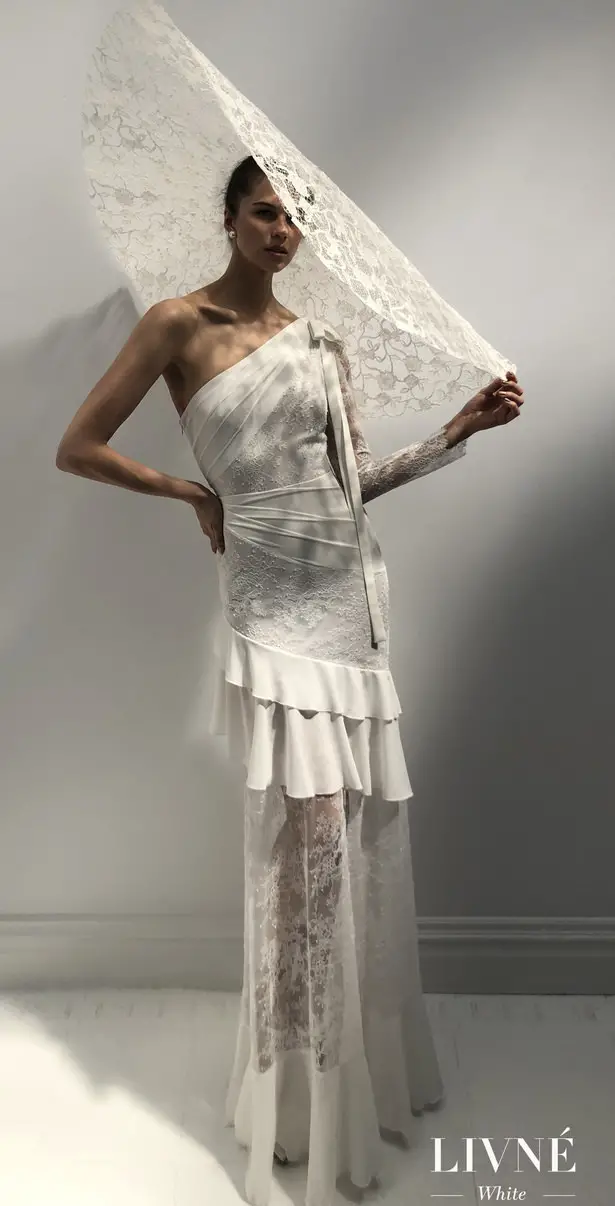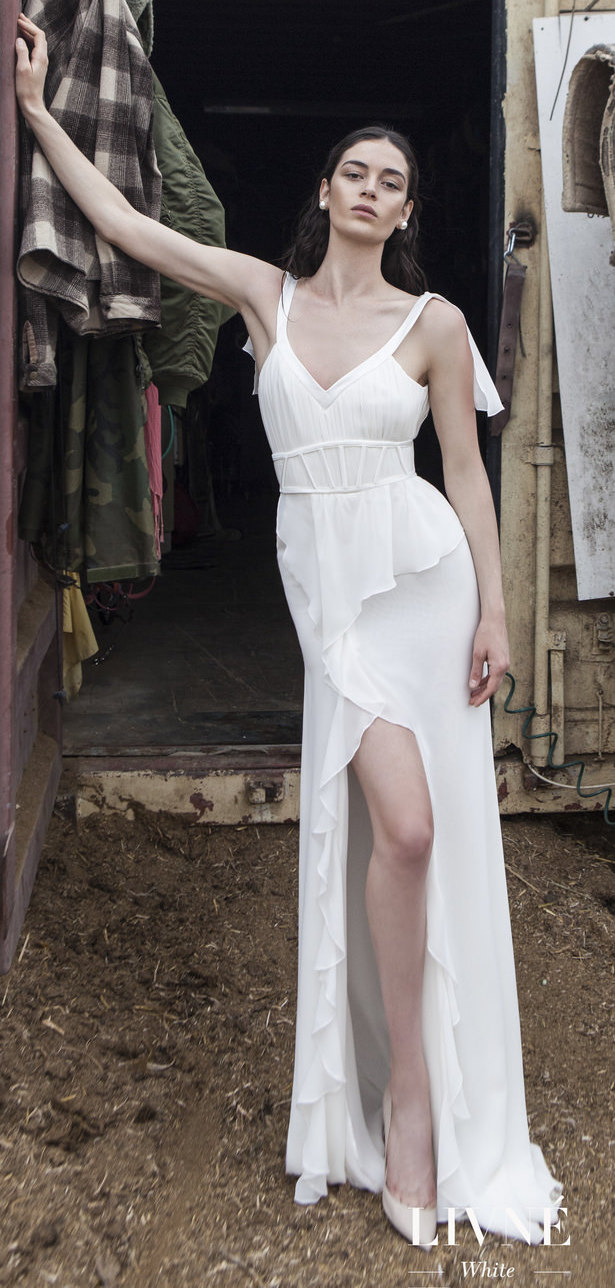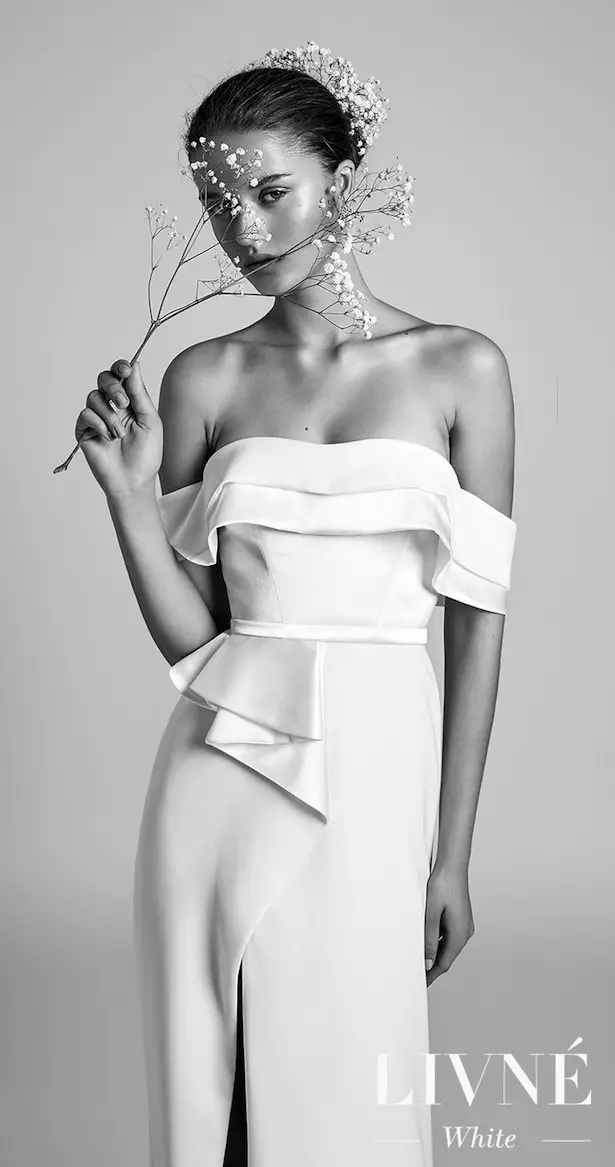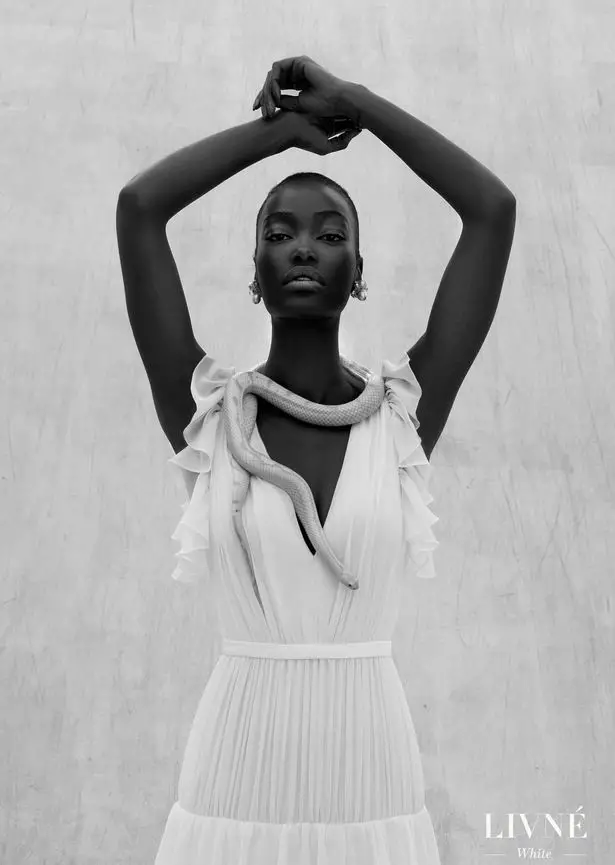 5. Statement Bows
You may be thinking: Bows? For Bridal? Groundbreaking. Although this trend on its own doesn't seem so shocking, the scale and size are what brings a  fresh and unexpected twist. While in the past waistlines and trimmings were adorned with this feminine touch, 2019 is all about the bolder add-on bows — the type of bows that become the focal points rather than finishings. Take for instance Style Tilda, an urban wedding gown elevated to a lady-like vibe thanks to its back statement bow.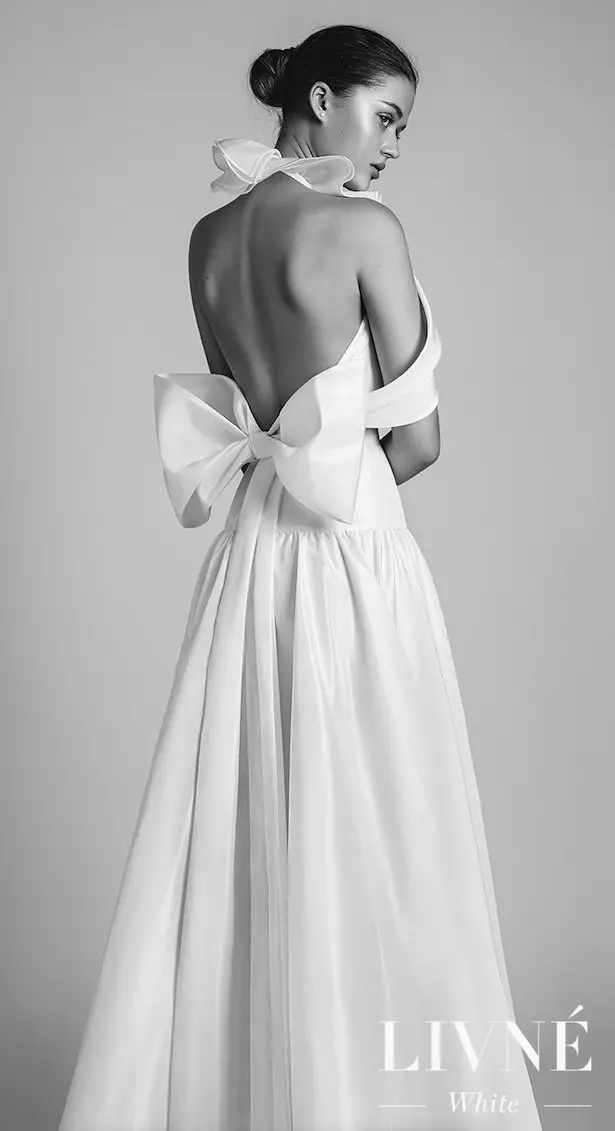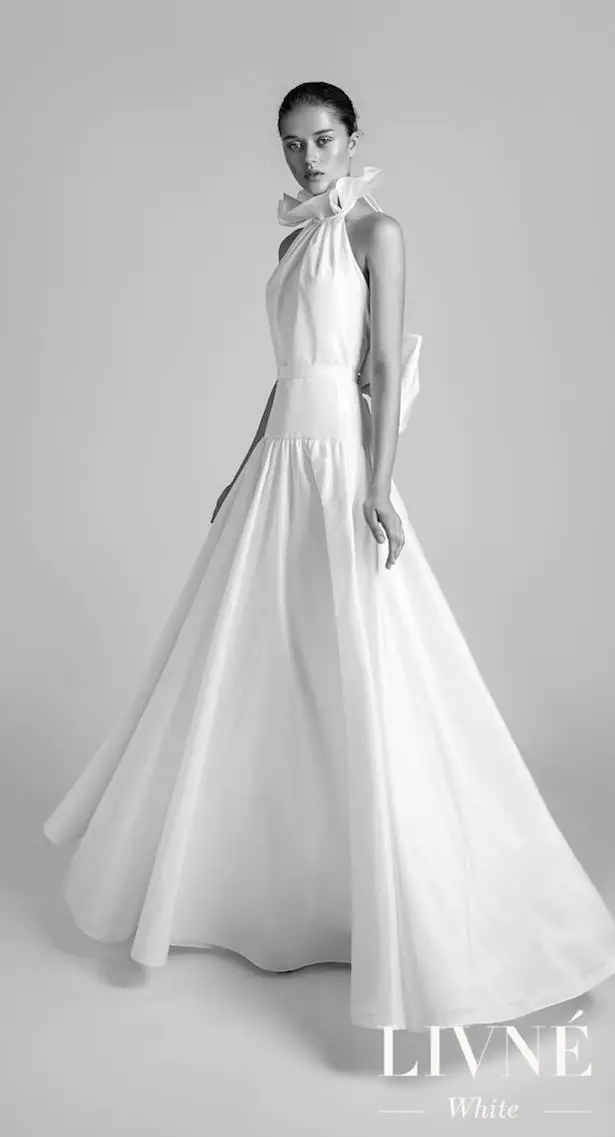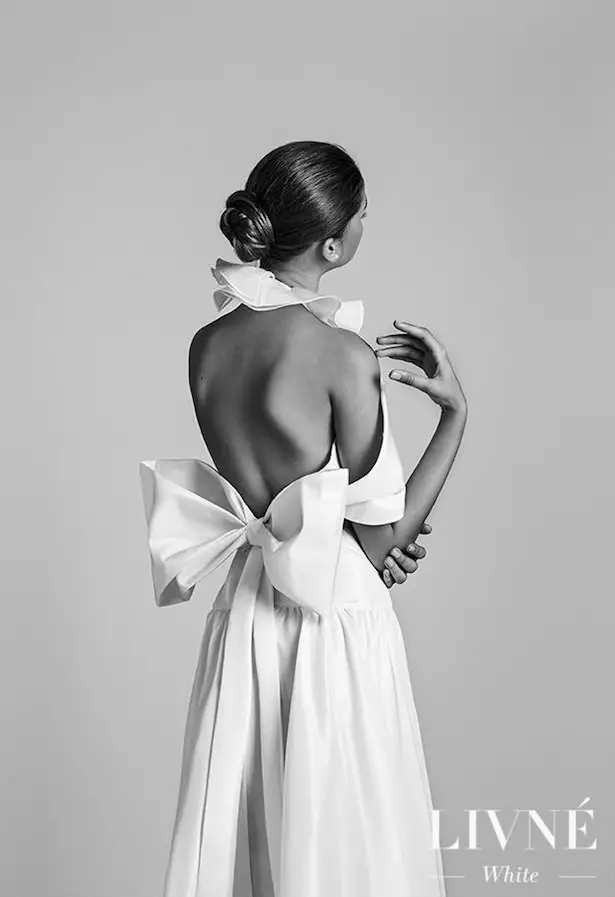 6. Bridal Suits
Like bows, bridal suits have become a fundamental part of the very essence of bridal. White pants and jumpsuits are no longer just for courthouse weddings, with many brides opting to change into a reception outfit, and going for a chic, modern look.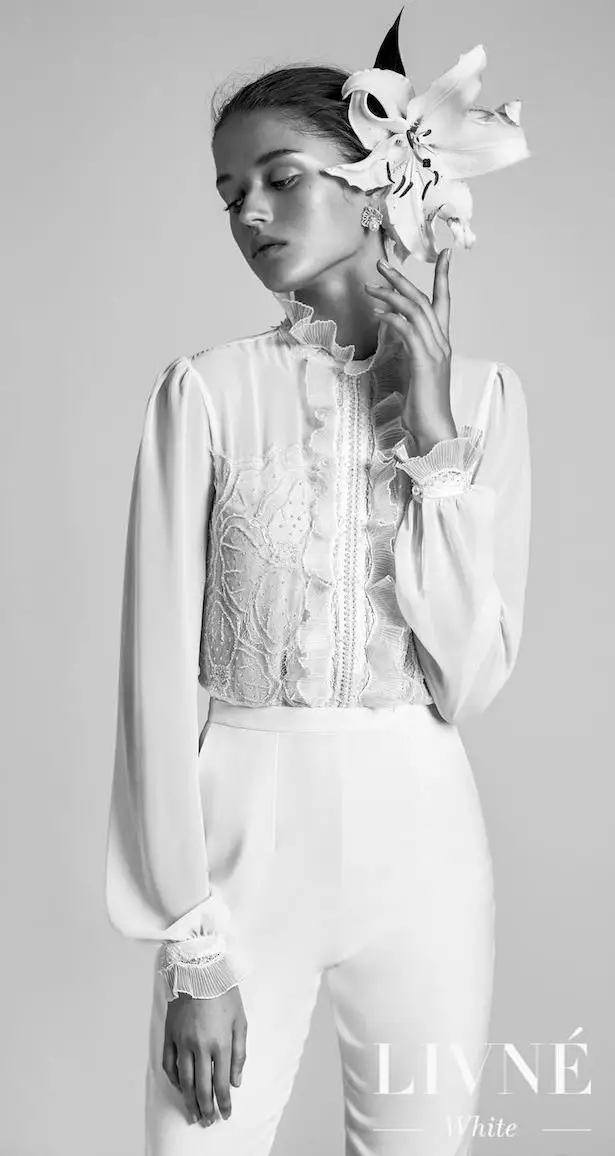 7. Puffy Sleeves
Puffy bridal sleeves are back and better than ever. And nobody did an innovative form of the outdated versions of the '80s this season better than Alon Livné. These sheer versions are pure romance, especially when paired with a modern, form-fitting silhouette. Go boho-chic with a billowy style (like Nina) or regal with an off-the-shoulder puffy sleeve (Style Rita). From cloud-like sleeves (Style Jackie) to Victorian-inspired (Styles Nancy and Violet), this season was all about the statement sleeve.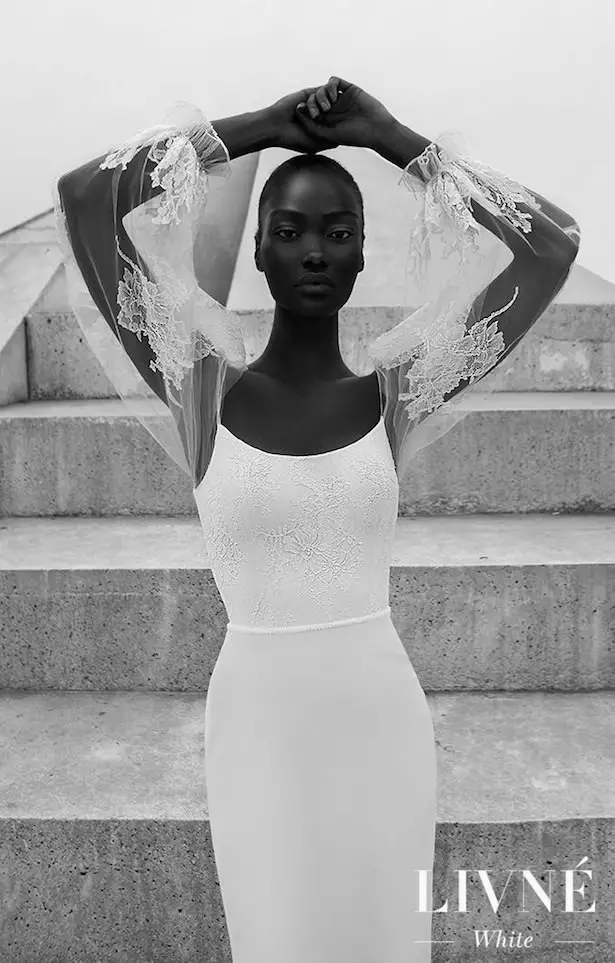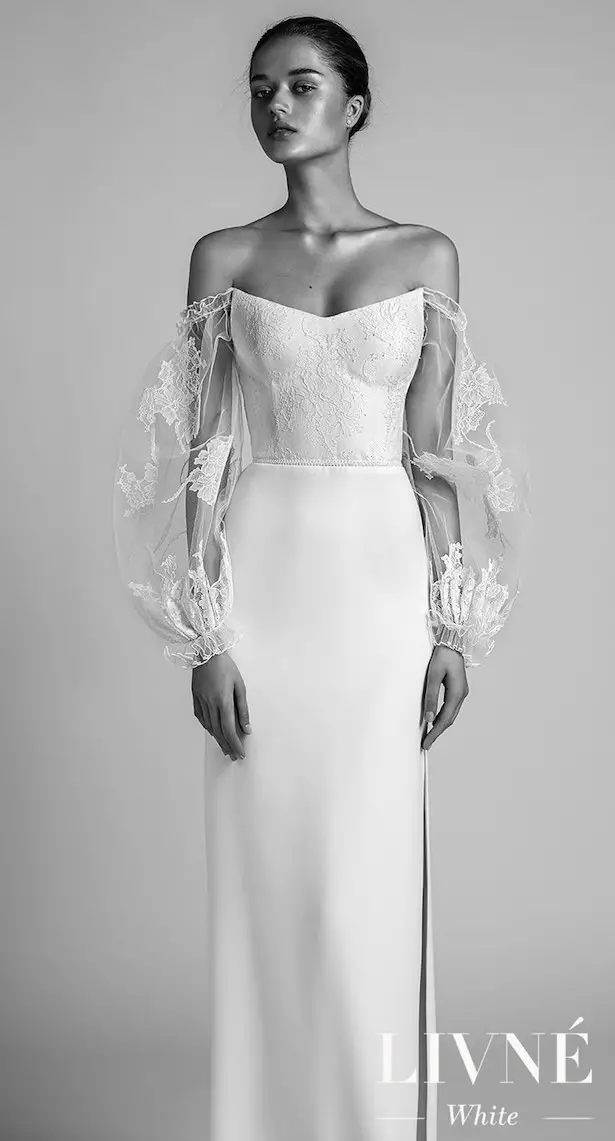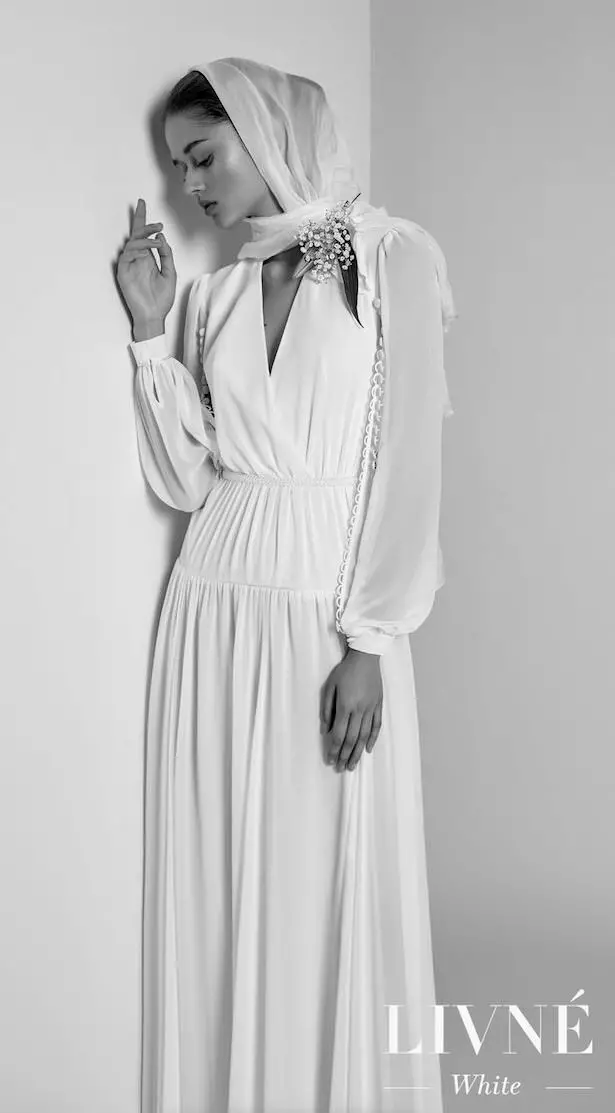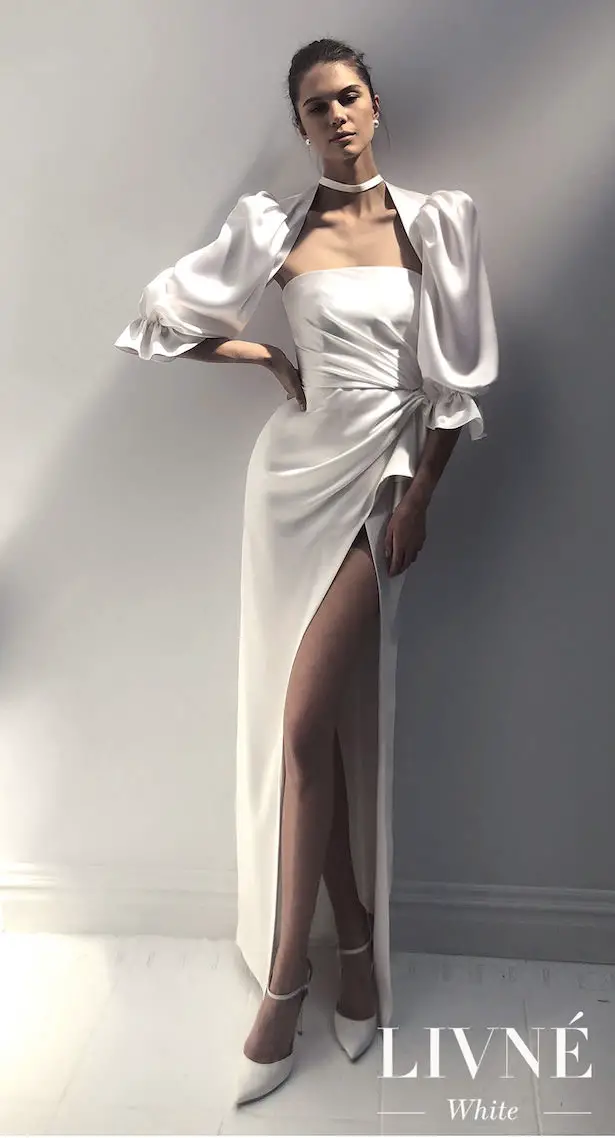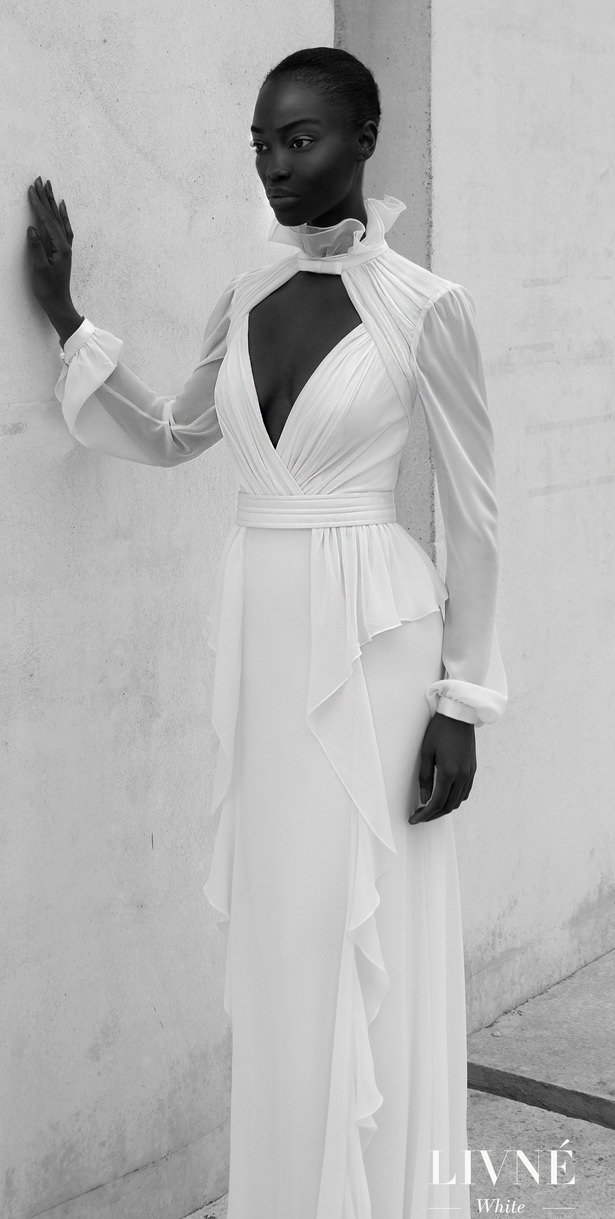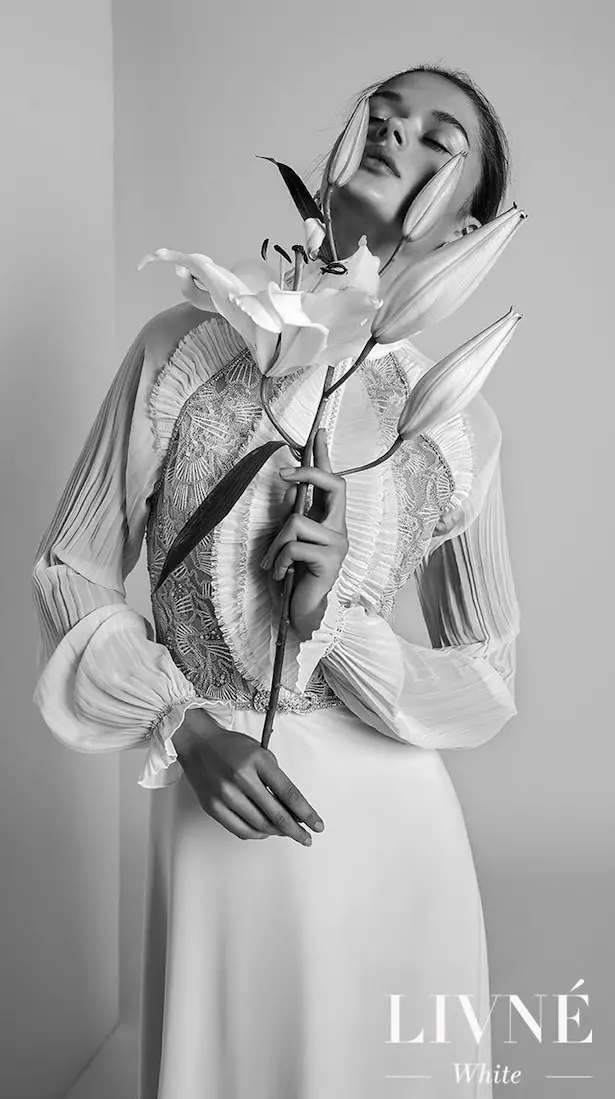 8. The Super Plunge
The deep V-neckline is a must-try for two reasons: It flatters your upper body and elongates your frame. Livné White's plunging, sleek V necks play up the inherently sexy vibe of a curve-skimming silhouette. Paired with glamorous details and the result two equally gorgeous looks with a stylish feel and sophisticated vibe.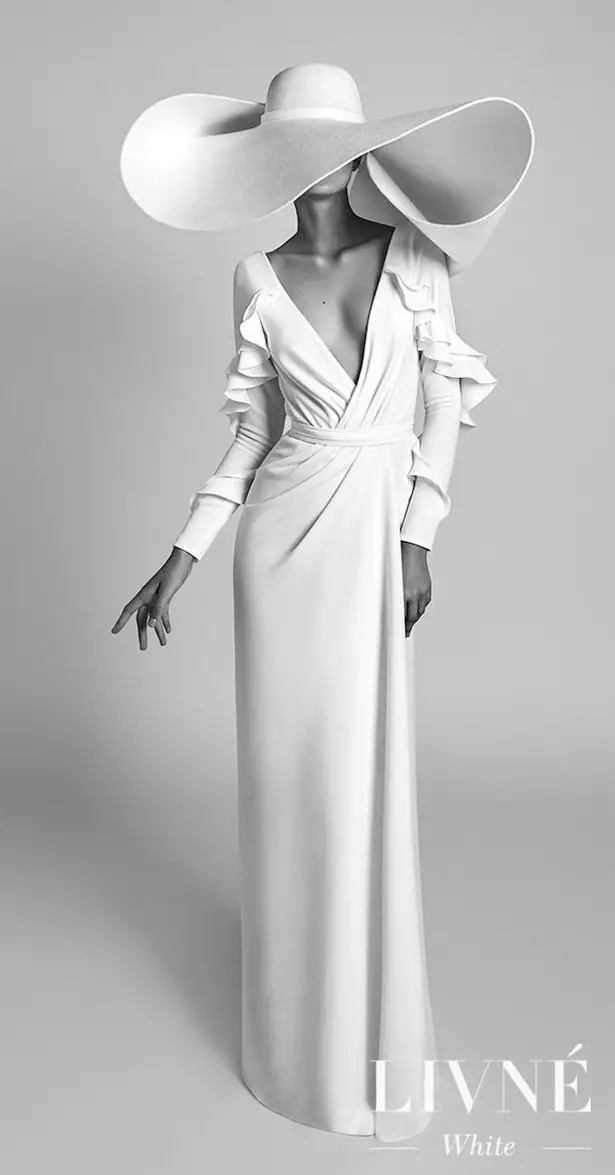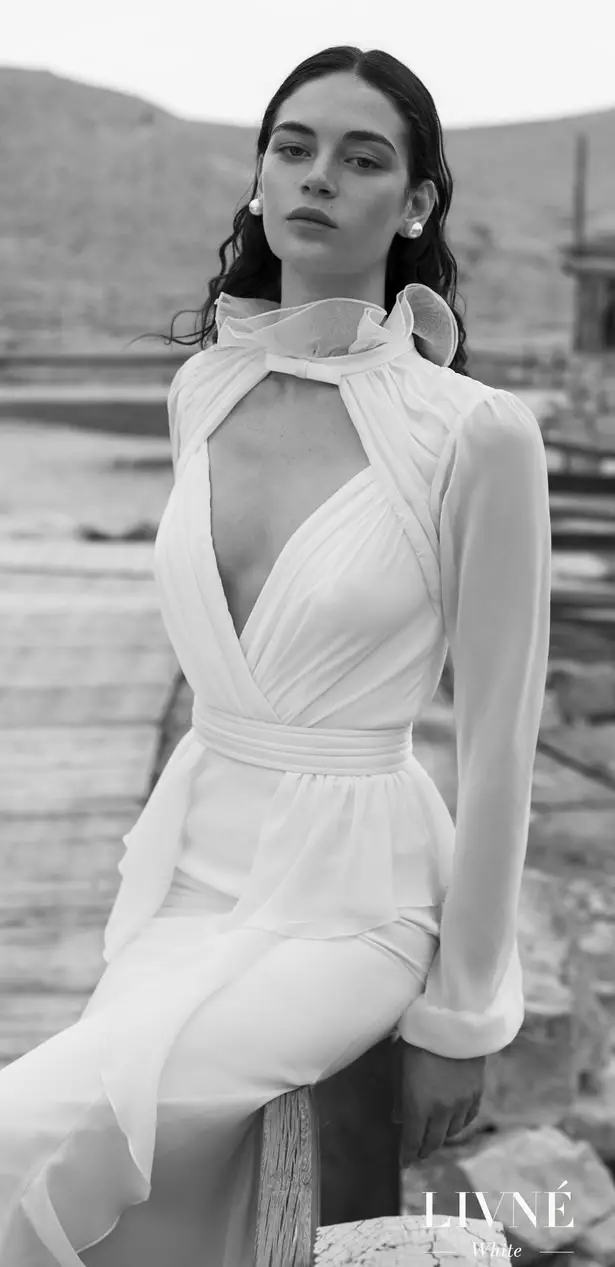 About the designer, Alon Livné
Since the age of 17, Alon Livné has worked in premier luxury European houses – having trained at Alexander McQueen in London and Roberto Cavalli in Florence. This coveted achievement resulted in an international high demand for Alon's elaborate, sculptural work infused with couture details and exquisite handwork.
Livné is considered a rising star in the fashion world, as before turning 30 he managed to become a leading fashion designer of A-list celebrities such as Beyoncé, Lady Gaga, Nicki Minaj, Kim Kardashian and more, holding both a Ready to Wear & made-to-measure Bridal line, Livné White. Livne continues to portray a high fashion signature and bold chic approach in his 2019 bridal collection, creating a niche of his own in the bridal industry, and bring his creative signature to each gown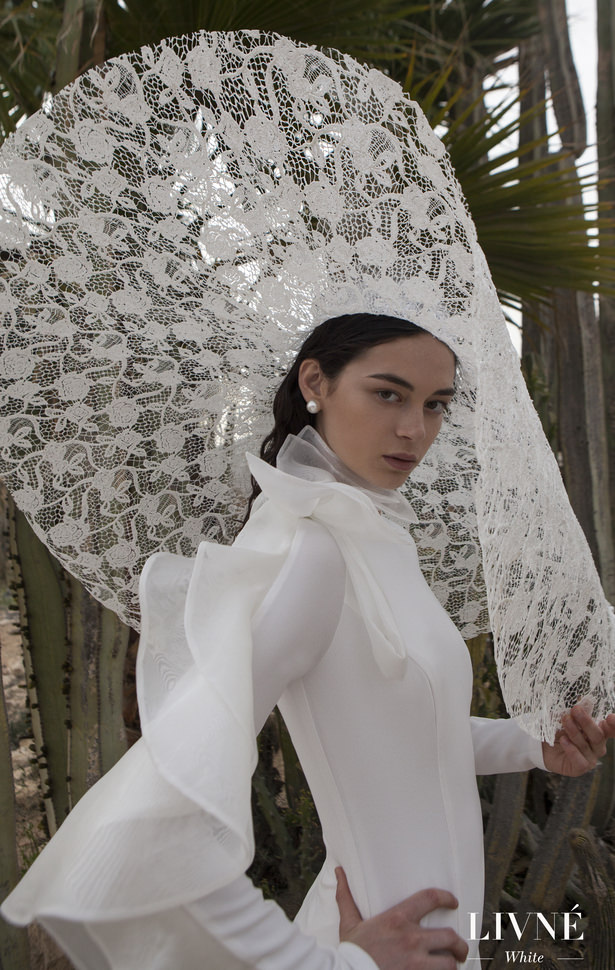 CUSTOM-MADE FOR THE DISCERNING BRIDE
If you love to get some of these bridal trends on your wedding day look but don't see your dream dress hear, fear not. Livné NYC studio invites you to a custom-made, once in a lifetime premium experience, creating your dream wedding gown in a 'Meet & Design' personal appointment with Alon Livné himself. Click here and schedule your consultation today.
Ready to be a Livné Bride? Visit the Livné White website and find a store near you or head to their official Pinterest
 for more beautiful inspiration.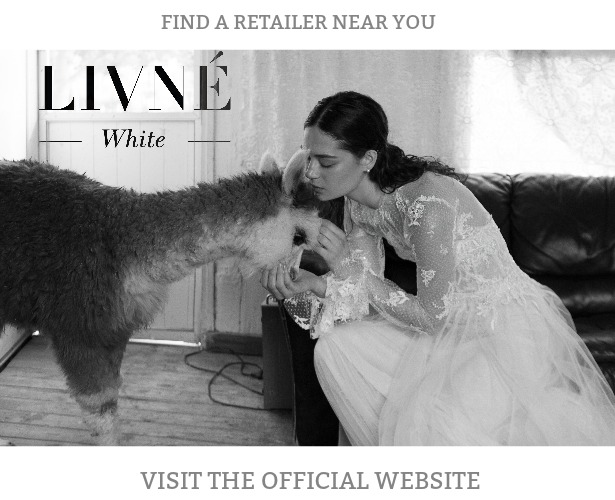 This post has been sponsored by
Alon Livné
,
but concerns our own opinion. Thank you for supporting our partners.