Get ready to FALL in love with some pretty amazing wedding inspiration. I'm talking Fabulous Fall Wedding Ideas that will leave you speechless…seriously!. Scroll down and cozy up with us to get inspired to create a Fabulous Fall Affair.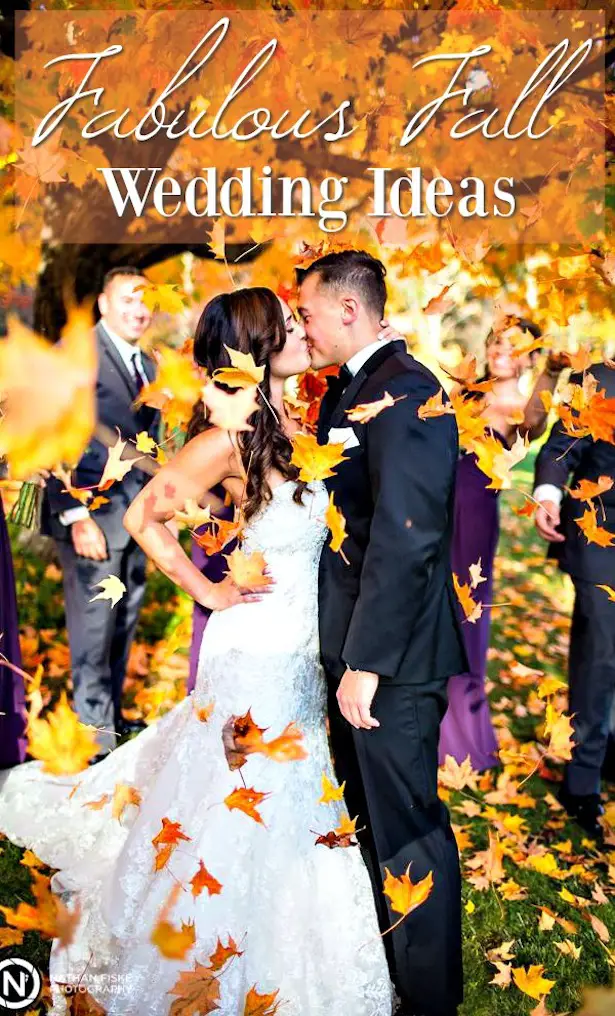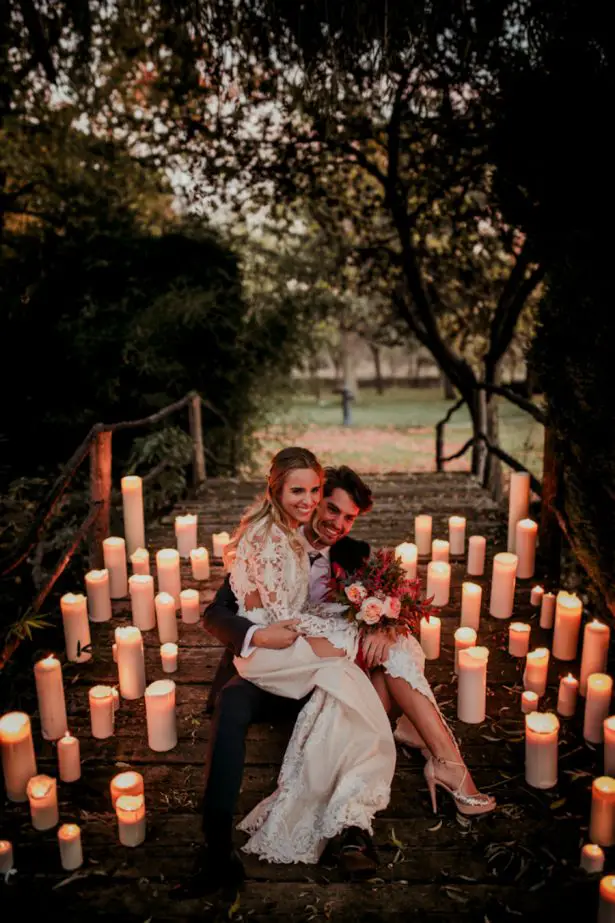 Decorate With leaves
Leaves are a super cute and inexpensive (like really cheap) way to bring autumn into your wedding day. Which means they can make for really cool big impact decor piece (like the installation below) or be used for things like escort cards that require volume buys. Take your leafy decor to a whole new level of glamour by spray painting the leaves in a metallic shade like gold or any color from your wedding palette.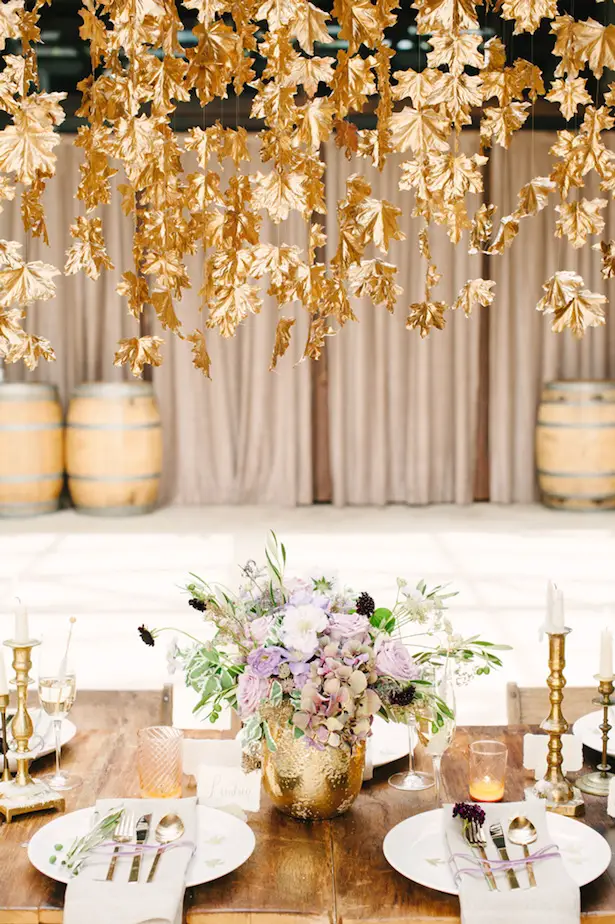 Bring Copper into the Mix
We currently live in a magical time when metallics are king. Copper and gold are practically everywhere so it shouldn't be difficult for you to find little accents of these sparkly colors for your wedding but, as a last resource, there is spray paint available in abundance. For fall weddings I am loving copper because it reflects light in a more settle way than gold, while still adding a glamorous feel to the decor. Think copper candle holders, place chargers, silverware and cake stands!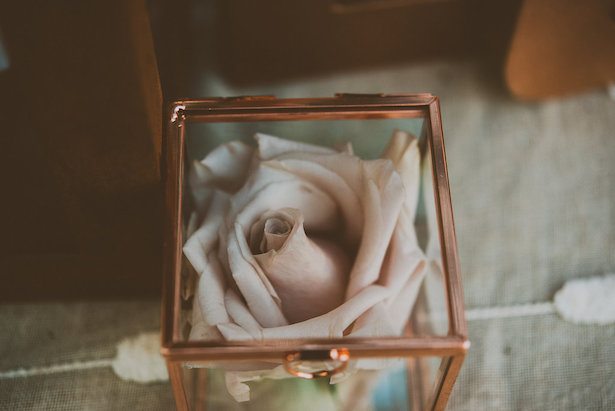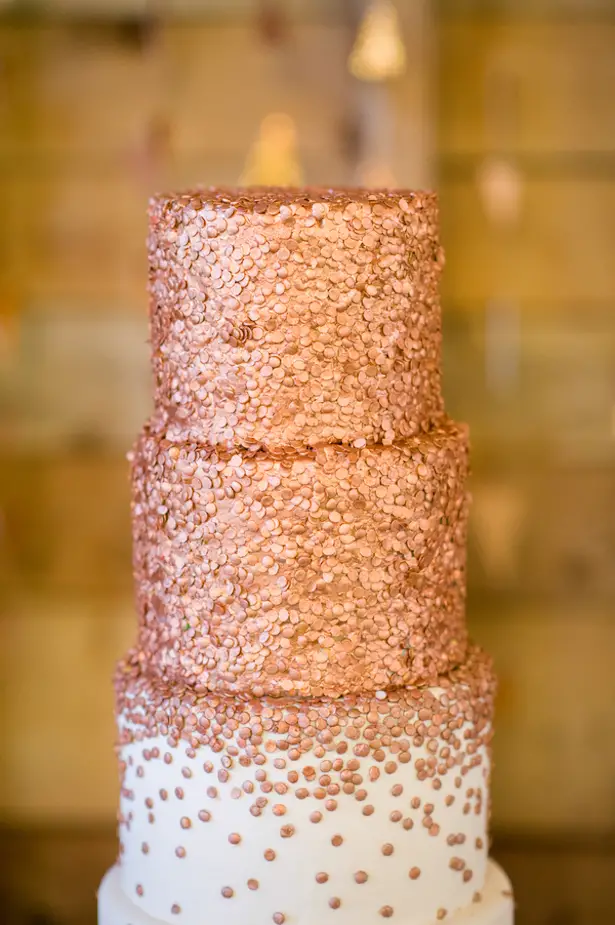 Make it Frutty
From figs and apples to grapes and blackberries, seasonal fruits are a simple and affordable way to imbued fall into your wedding day. Their deep rich hues work great with an autumn color palette and add an instant bohemian or rustic flair to your celebration. Take advantage of the harvest season and utilize seasonal fruits to decorate your cake, complement your table centerpieces and accentuate your place settings.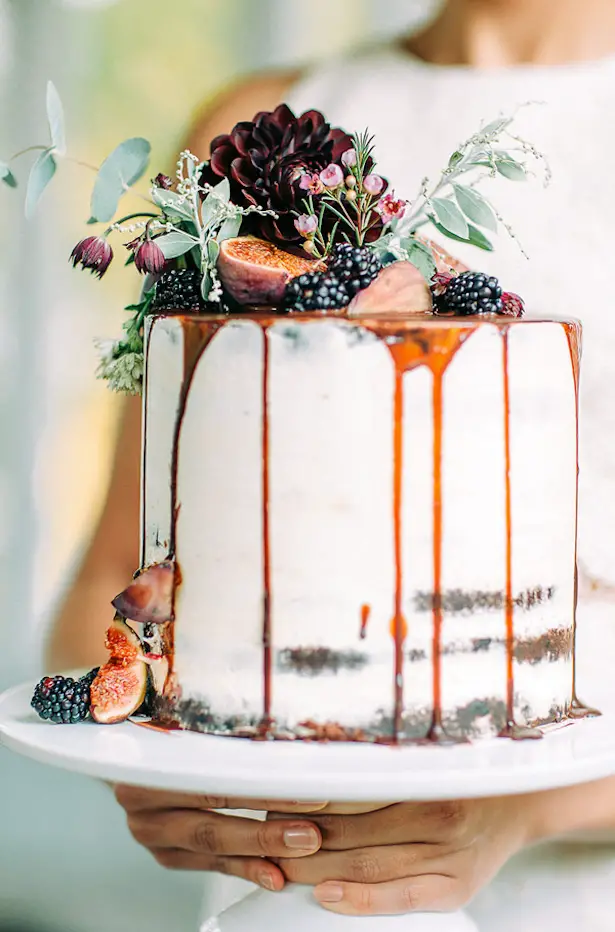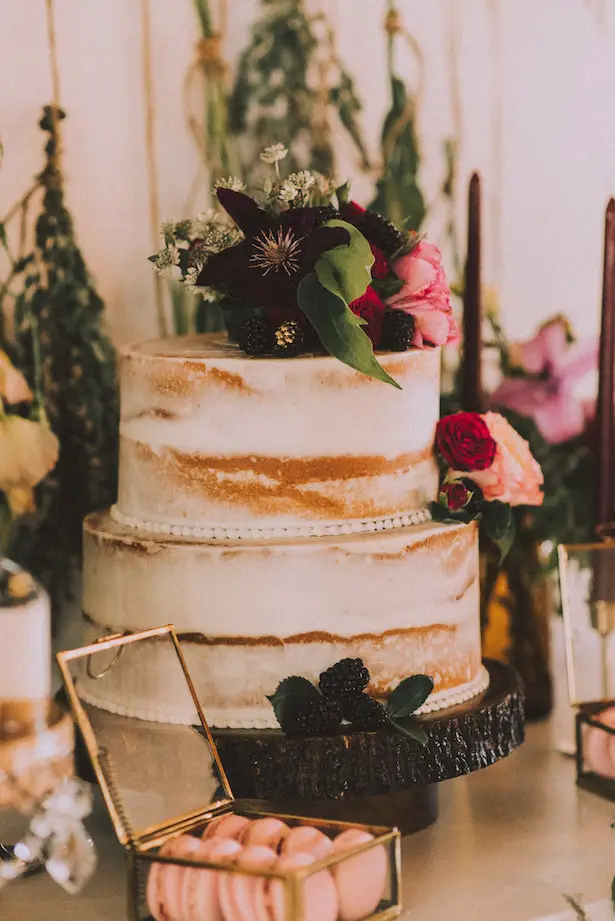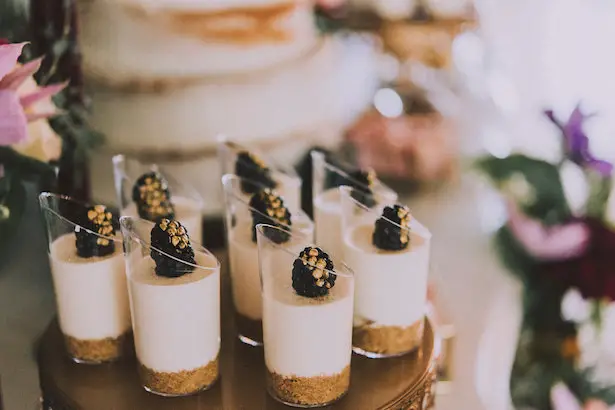 Rethink Fall Colors
Let's face it orange is not necessary the most popular color amongst brides. So, allow me to start by saying this: your fall wedding does not need to include orange, or yellow, or any combination of the two unless you want it to. You can outfit your October wedding in purple and green, and it will be fine. But if you still want to add a little bit of orange into your celebration without the Halloween feel, a soft variation of the color, like peach or apricot, will bring the warm shade to play in a more romantic way. An easy trick for coming up with a color palette that doesn't feel like a theme party, yet infuses the cozy autumnal feel in your nuptials is to mix pastels with jewel tones, like deep plum with blush pink.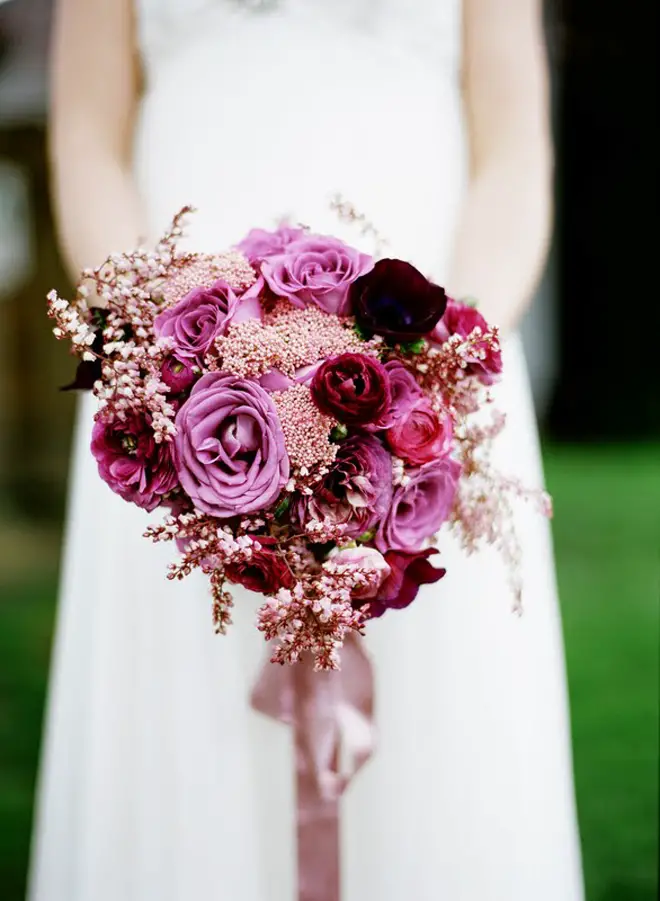 Pumpkins
I mean, it is also decorative gourd season! But again, you can stay away from the color orange if you want to by using pretty white pumpkins. And if white isn't for you either, there is always that trusty spray paint to make your pumpkins match your decor. Pair them with flowers and candles to make an easy centerpiece or ceremony accent.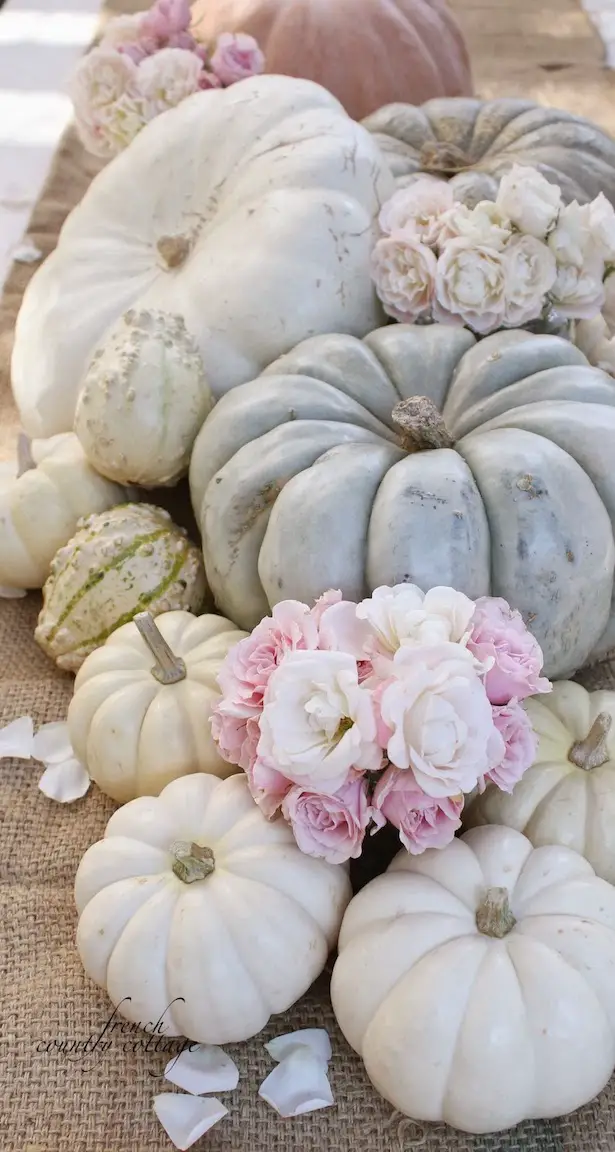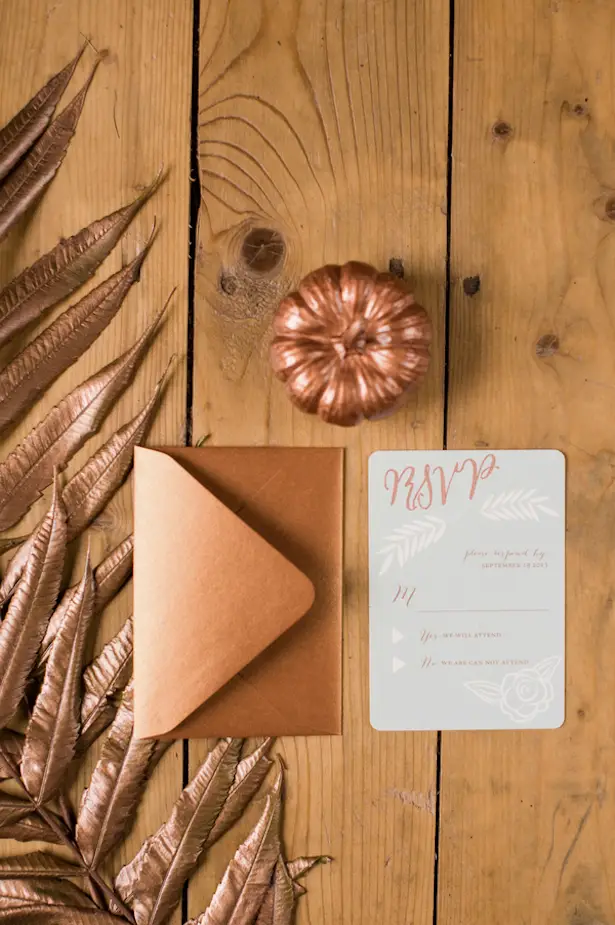 Cozy Groomsmen
There is no better season to get creative with grooms and groomsmen outfits than fall. Mix colors, textures, patterns and heftier fabrics for your boys' wedding day look. Sweaters, suspenders, and vest are totally allowed!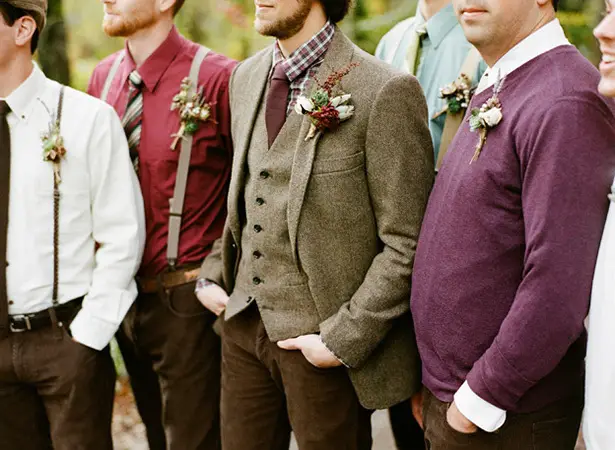 Color Me Married
Let the crisp fall season inspire your wedding day look by staying away from white and choosing a bridal gown in a nude hue like Antique Ivory or Light Gold. Fall Wedding Dresses are all the rage!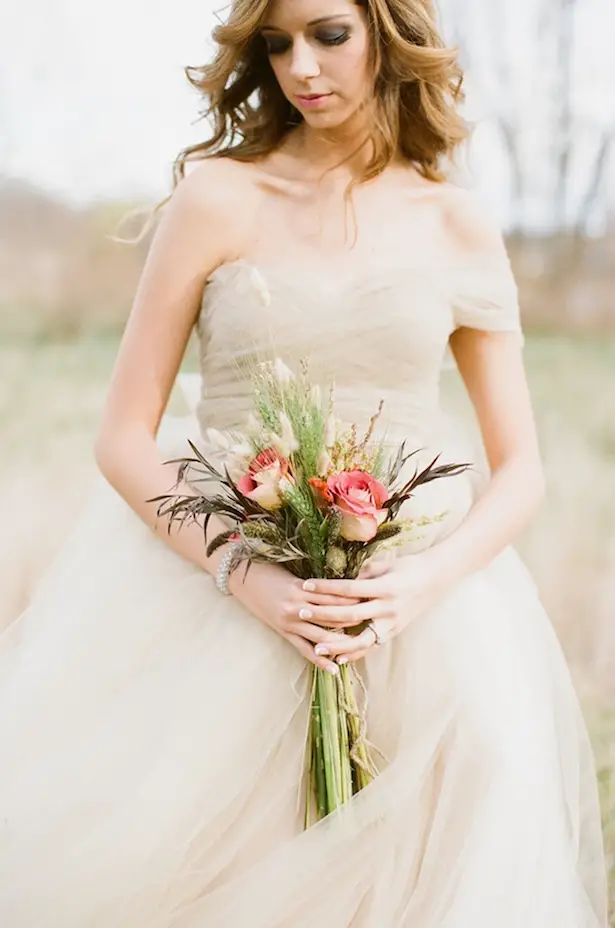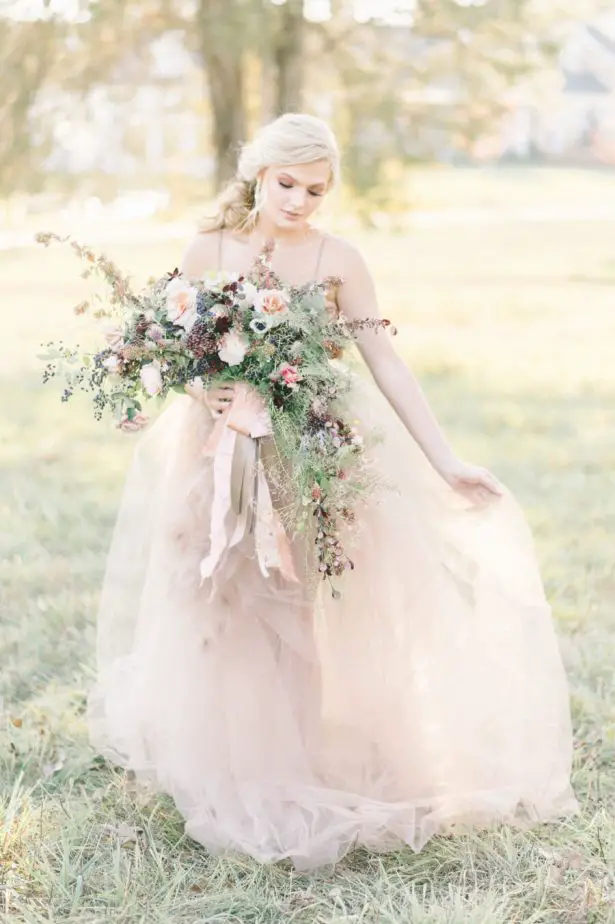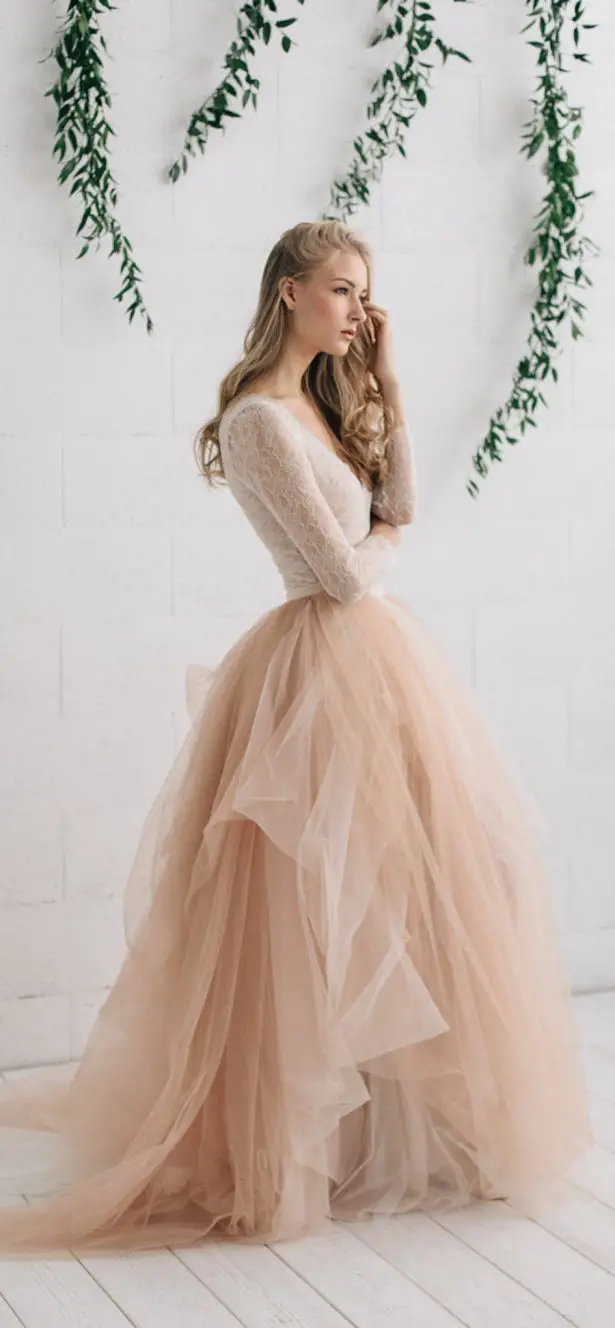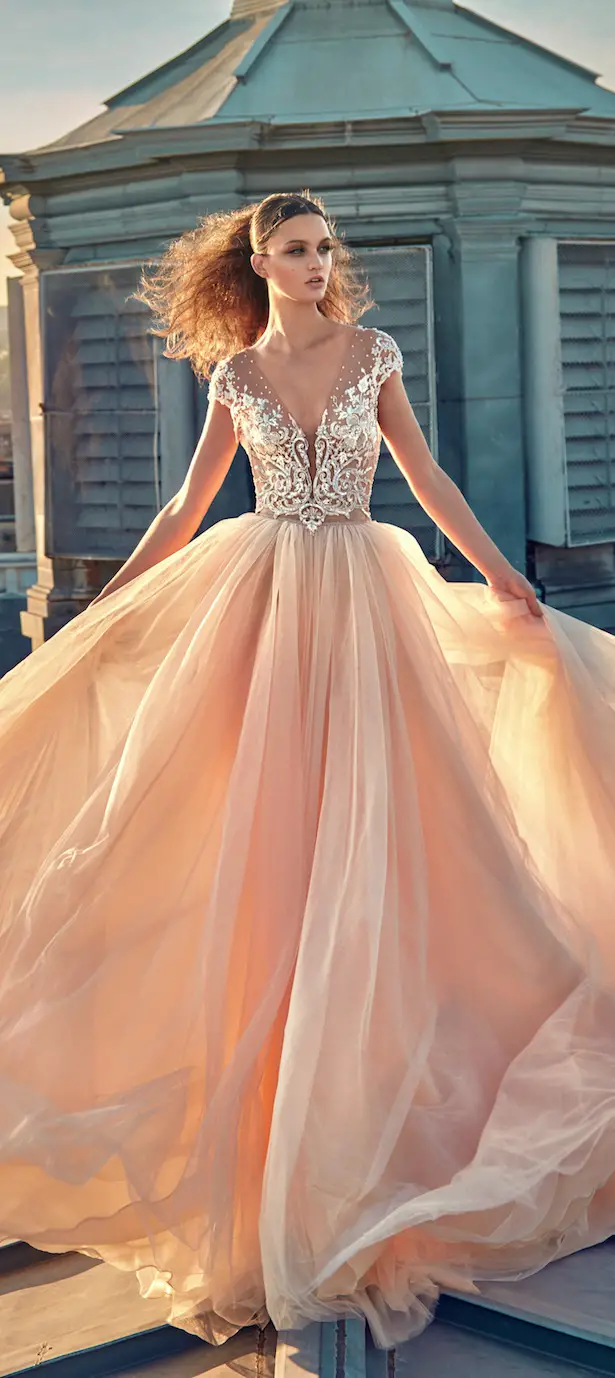 Neutrals for the Gals
There is no better season for neutral bridesmaid dresses, than the fall!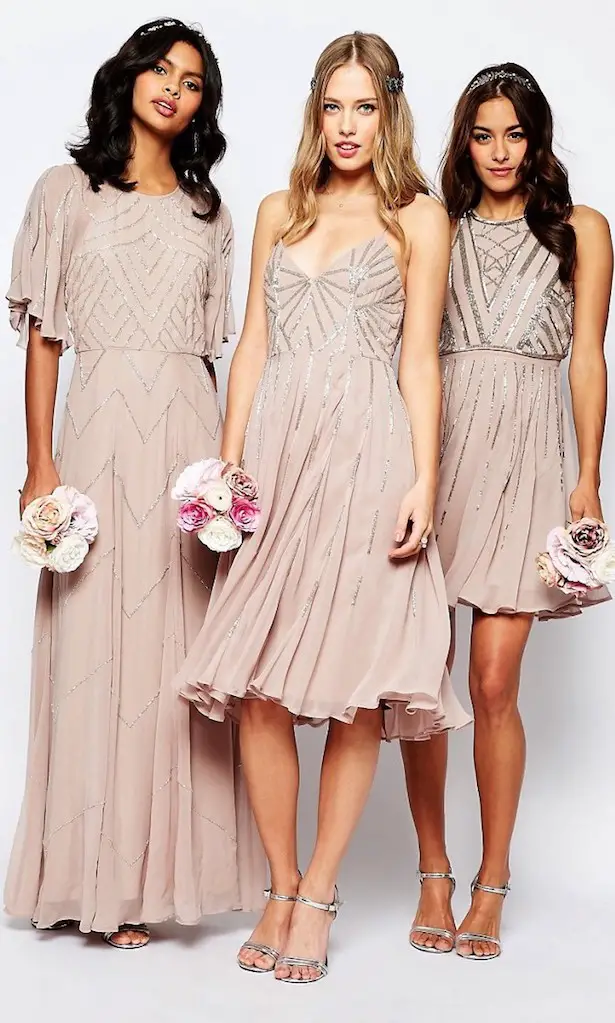 Engage with Pretty Foliage
One of the best Fall Wedding Ideas is t incorporate the pretty sceneries of the season into your prewedding pictures. Fall foliage makes for the best background!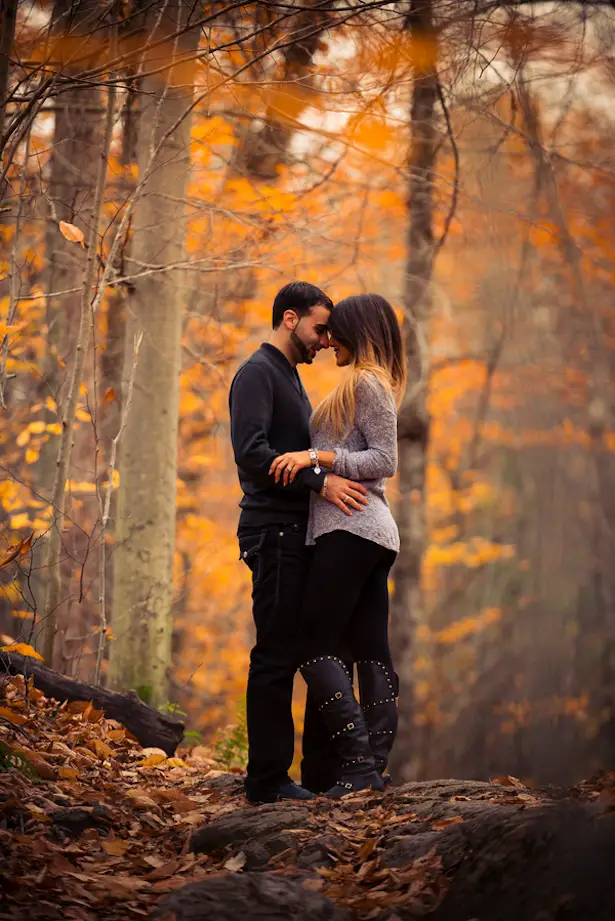 A Seasonal Signature Cocktail
One of the best ways to welcome your guest to your wedding reception is a signature drink. So take the opportunity to bring the season into your autumn affair with a fall-themed cocktail. I love this Apple Cider Moscow Mule… it's like a fall festival in a copper cup!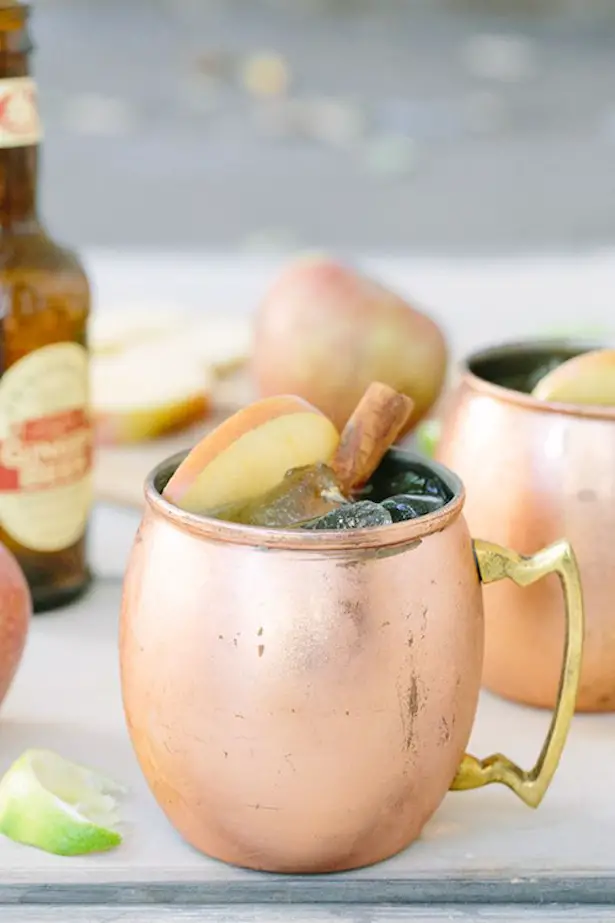 There you have it some of the prettiest Fall Wedding Ideas from around the web. If you are planning an autumn wedding and need more fab inspo, Then, I suggest you stop by and check out my curated collection of Fabulous Centerpieces For Your Fall Wedding and Fall Favorite Wedding Desserts to help you start the quest for that dream autumn wedding.