Marble has been having a moment for quite a while, starting in the interior design world and spreading throughout all lifestyle aspects. But lately, the marble trend has made its way into the wedding world, more specifically the cake! Yes, Marble Wedding Cakes are trending and we couldn't be more thrilled. And no, we're not talking your average chocolate-and-vanilla swirl birthday cake — we're talking about icing your cake to add modern flair and a sleek edge to your big day.
The look is achieved by kneading together two colors of fondant (white and gray are a popular combo) until you get that irresistible color swirl. The result is a chic, elegant twist on the traditional white wedding cake that's as pretty as work of art.
But, since there is nothing we love more than a classy touch of glamour, we are bringing you a fabulous collection of marble cakes with a hint of gold and/or silver. Because magnetic metallic and marvelous marble go hand in hand and add a fabulous amount of texture achieving not only a decadent but an on-trend look. Scroll down and take a look at our curated collection of Marble Wedding Cakes: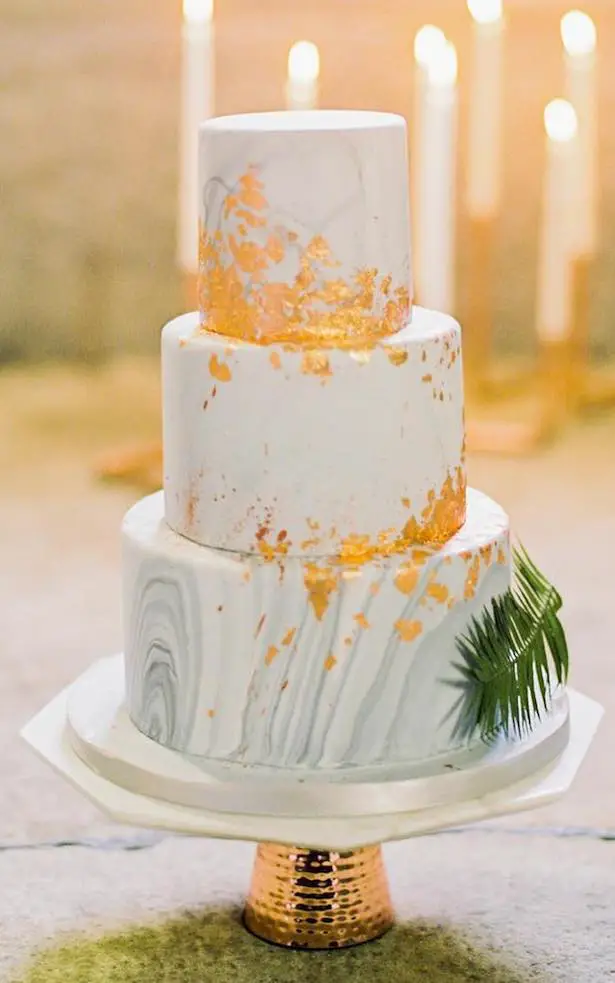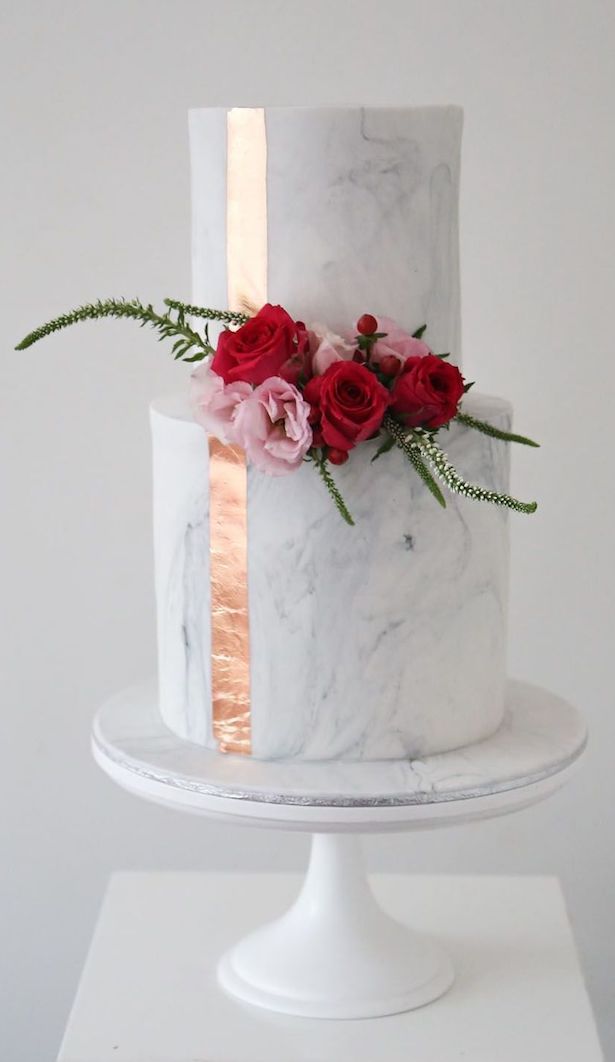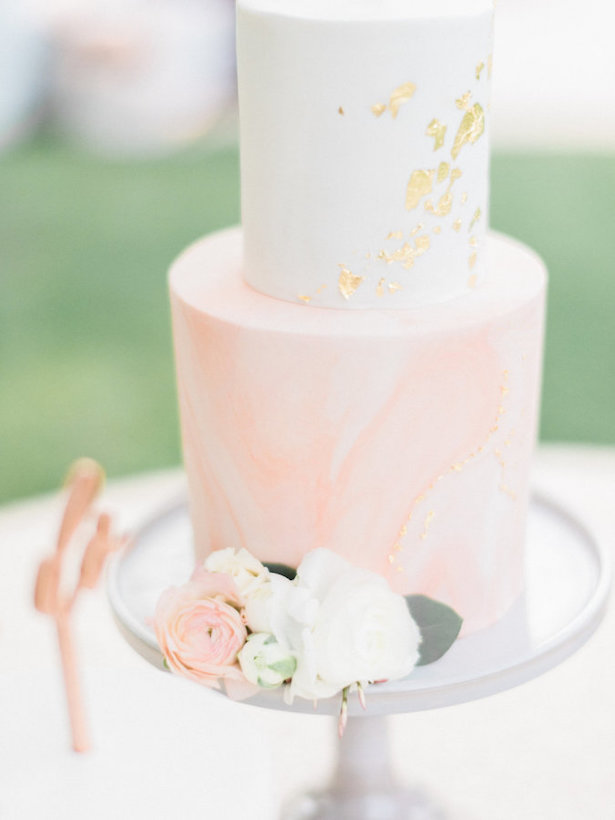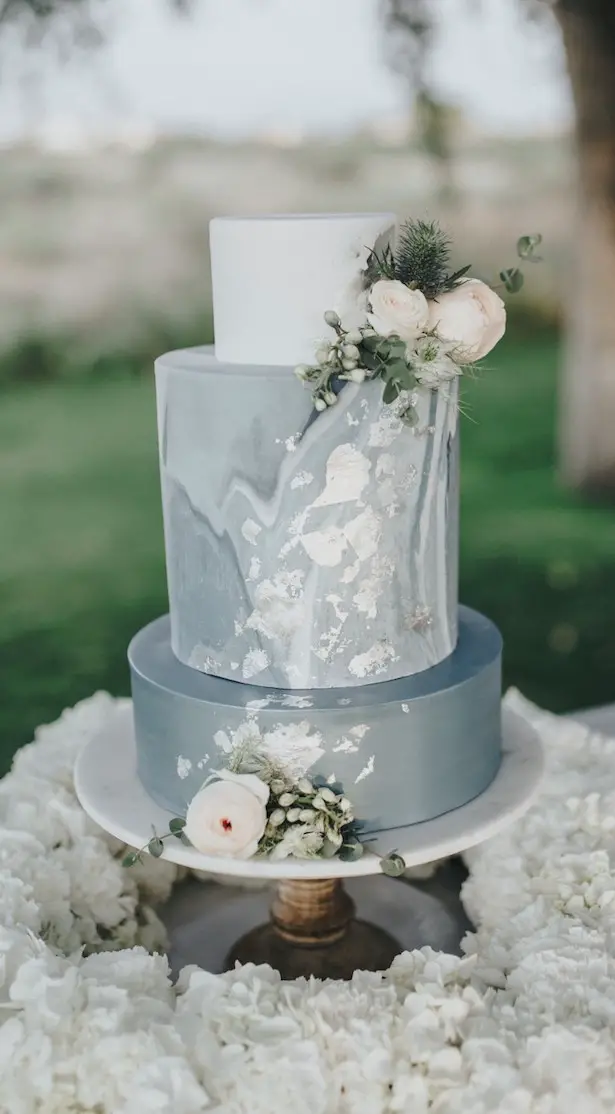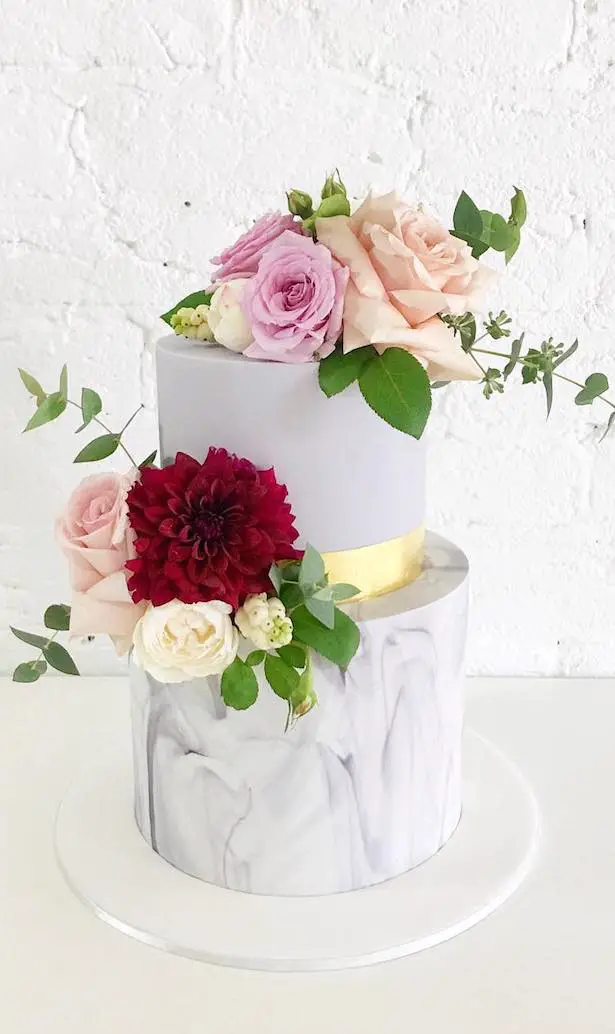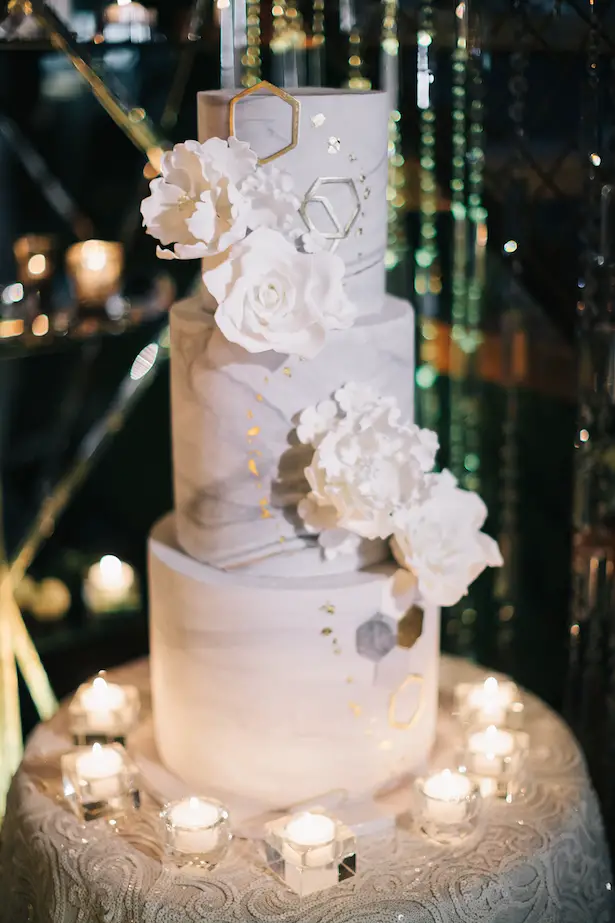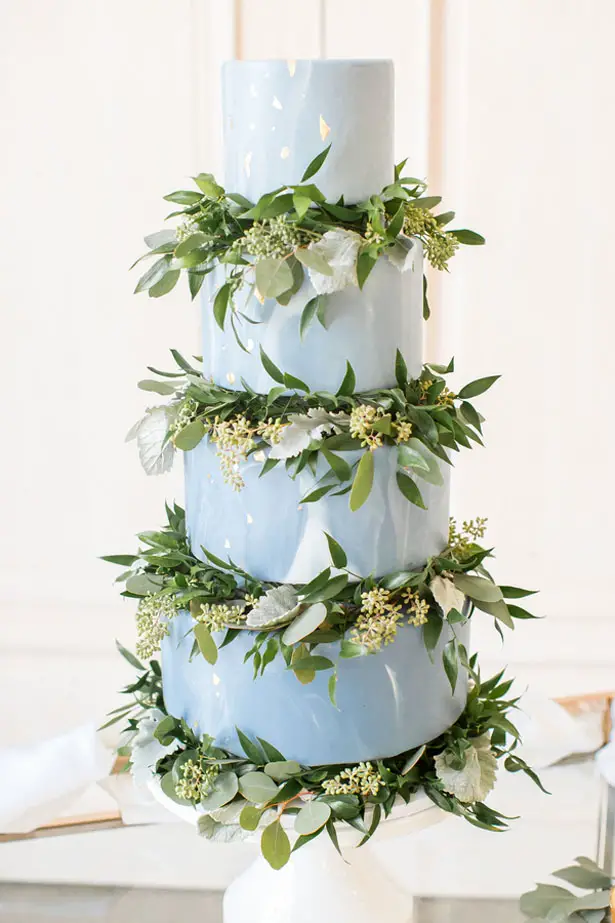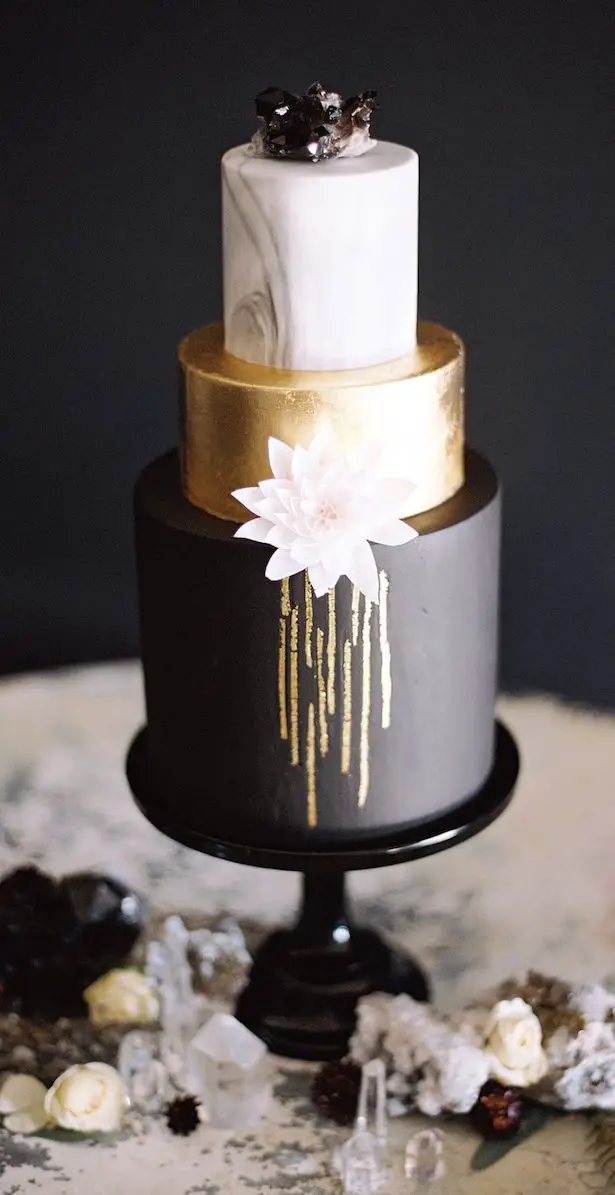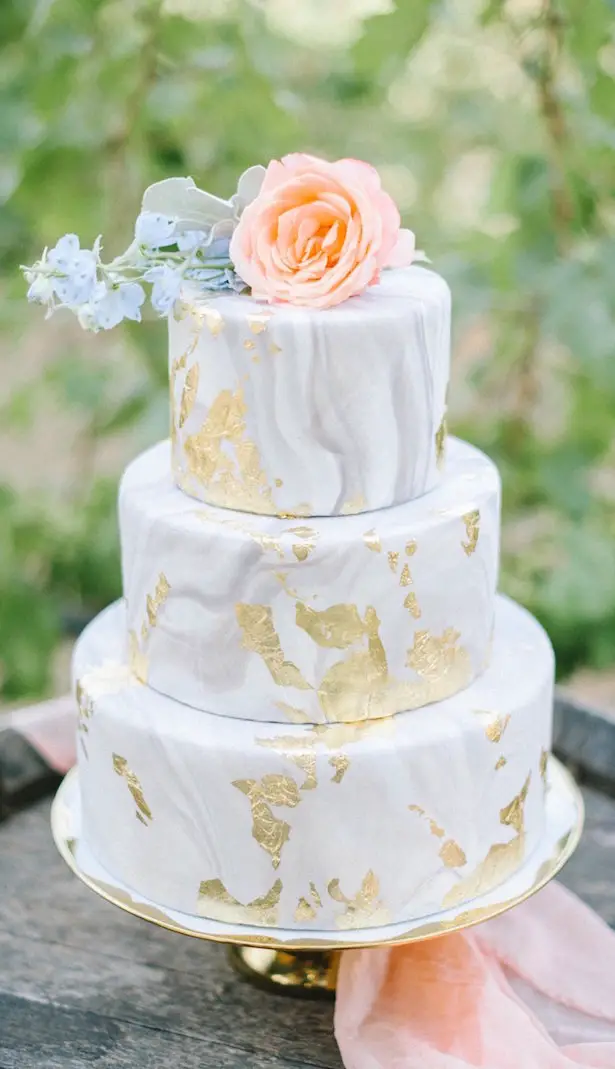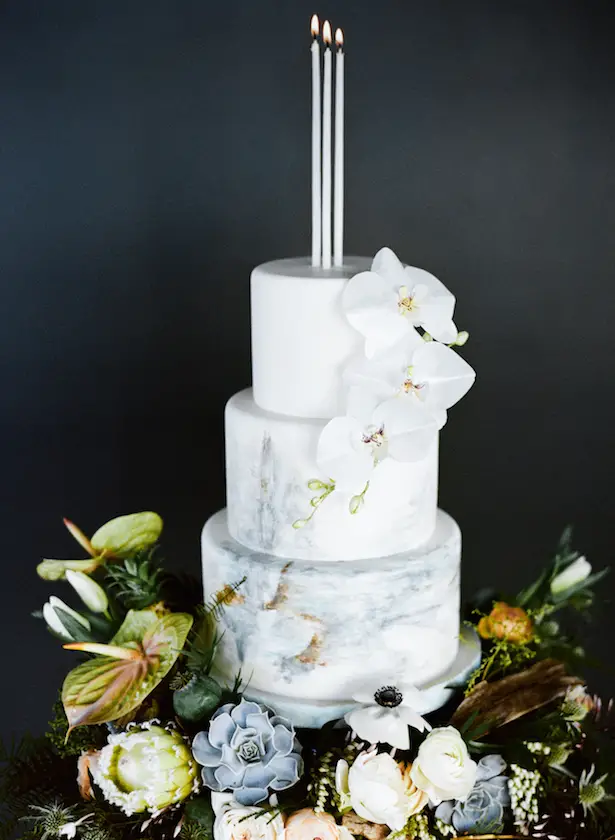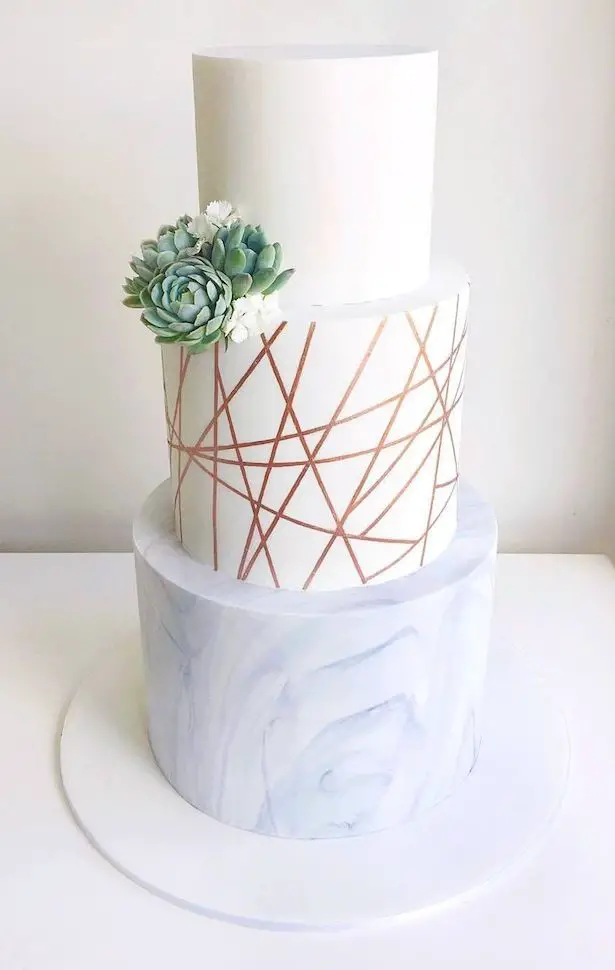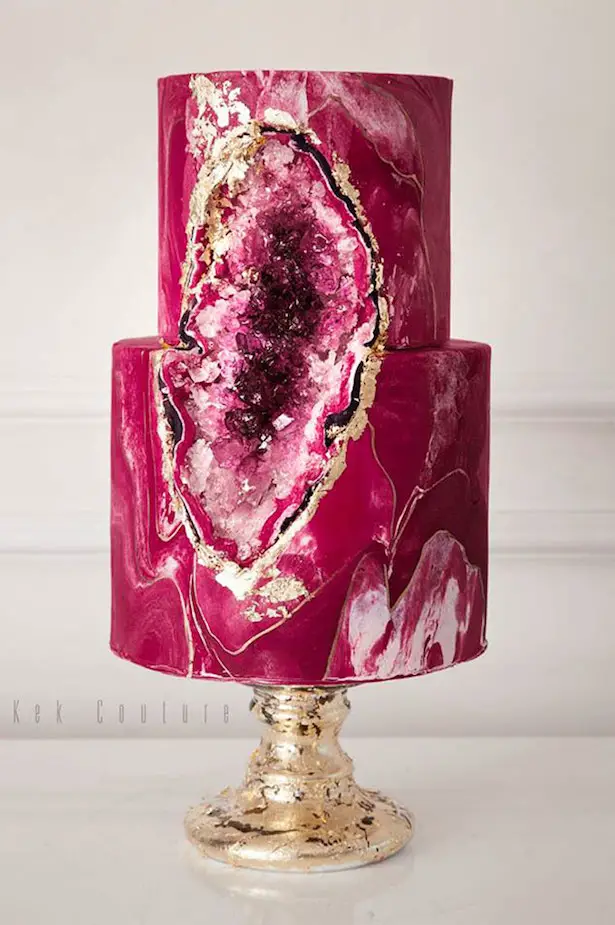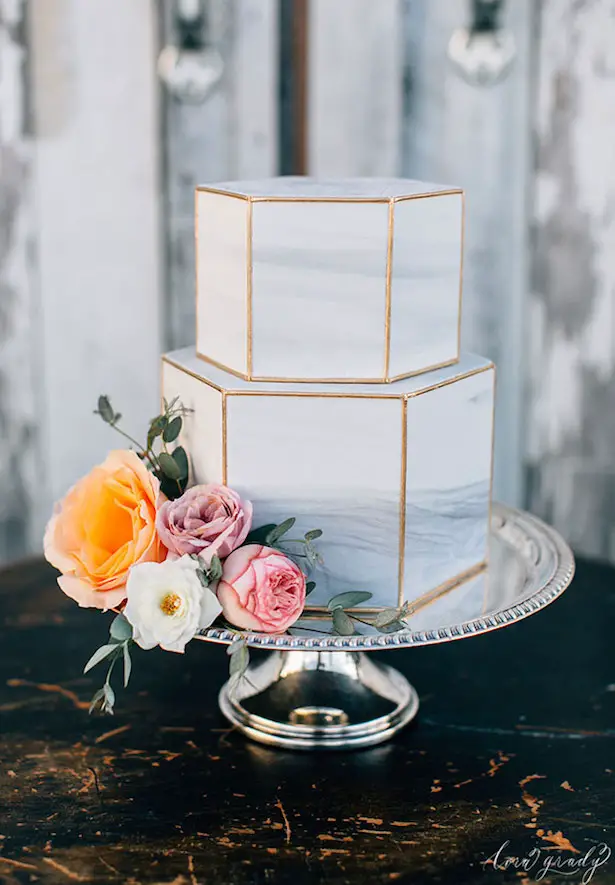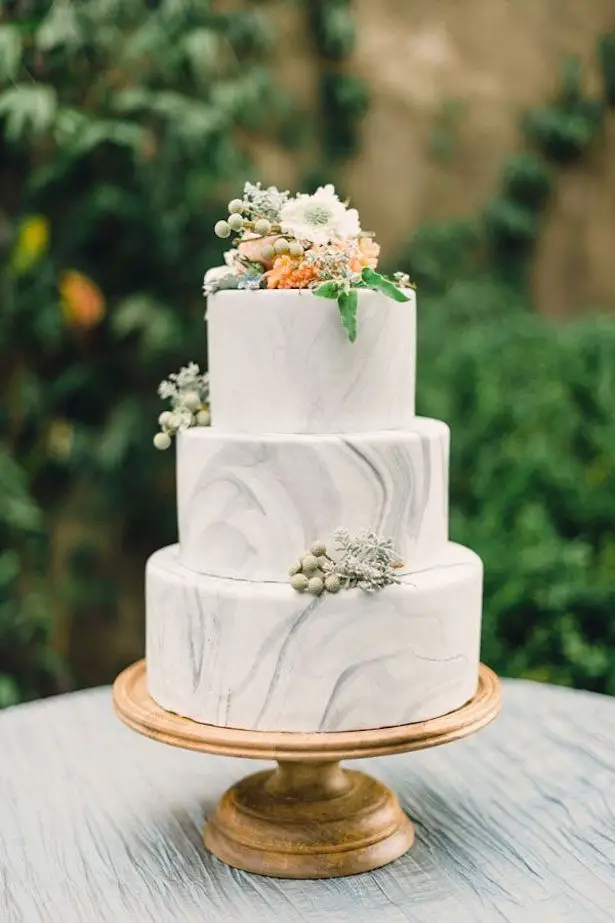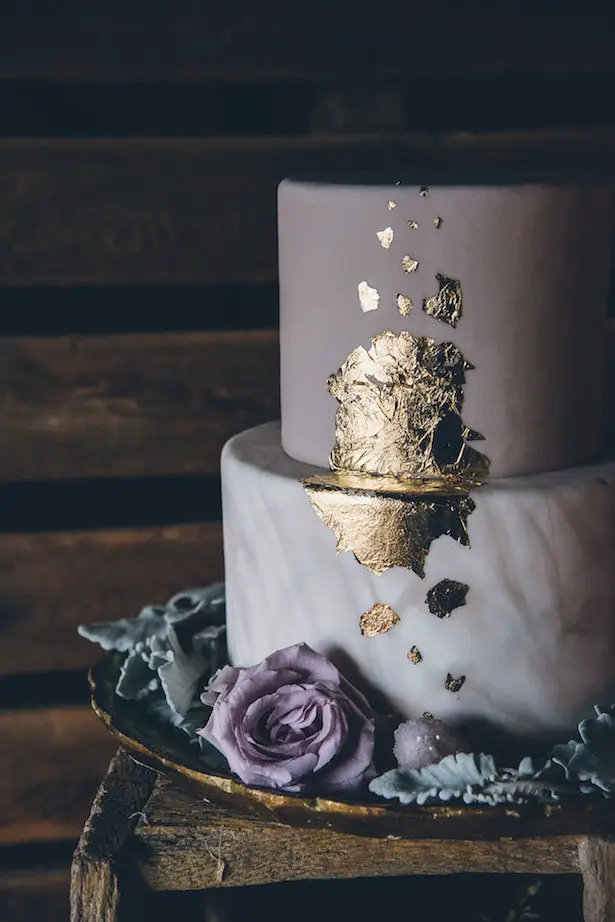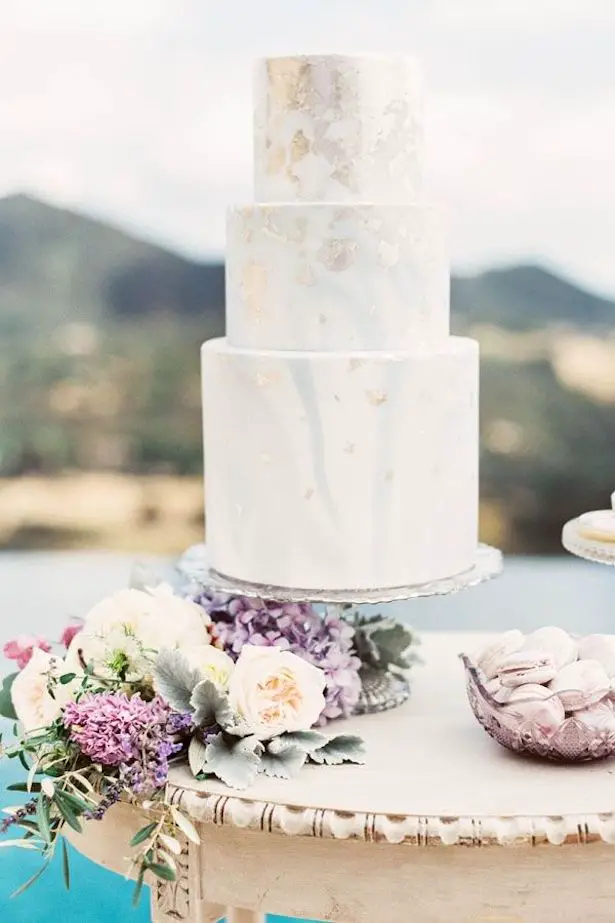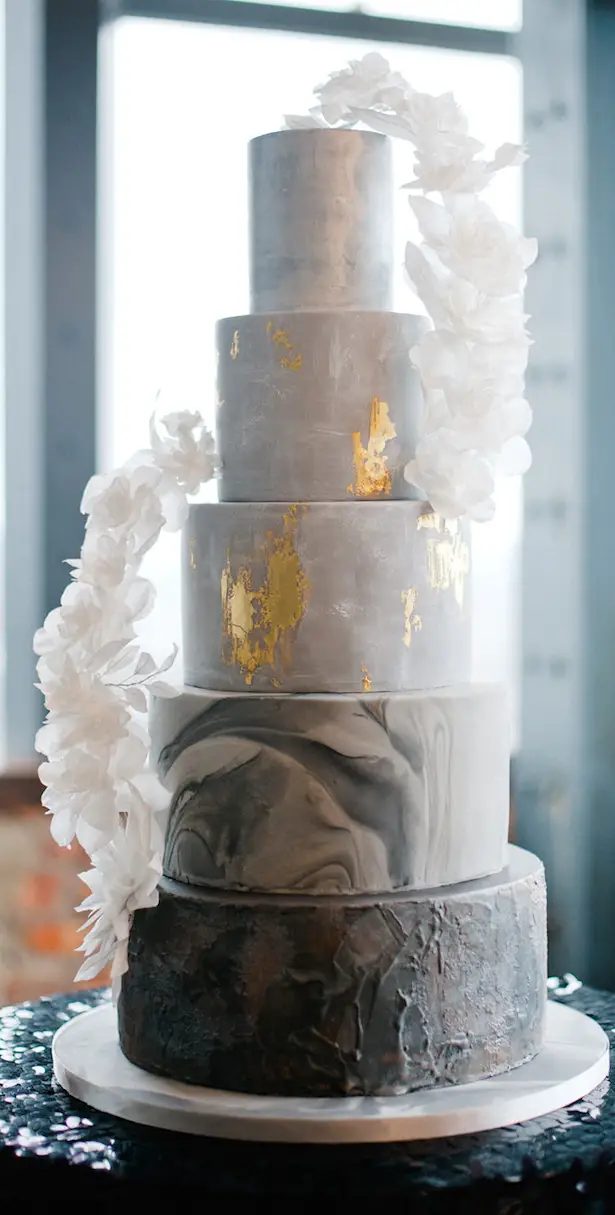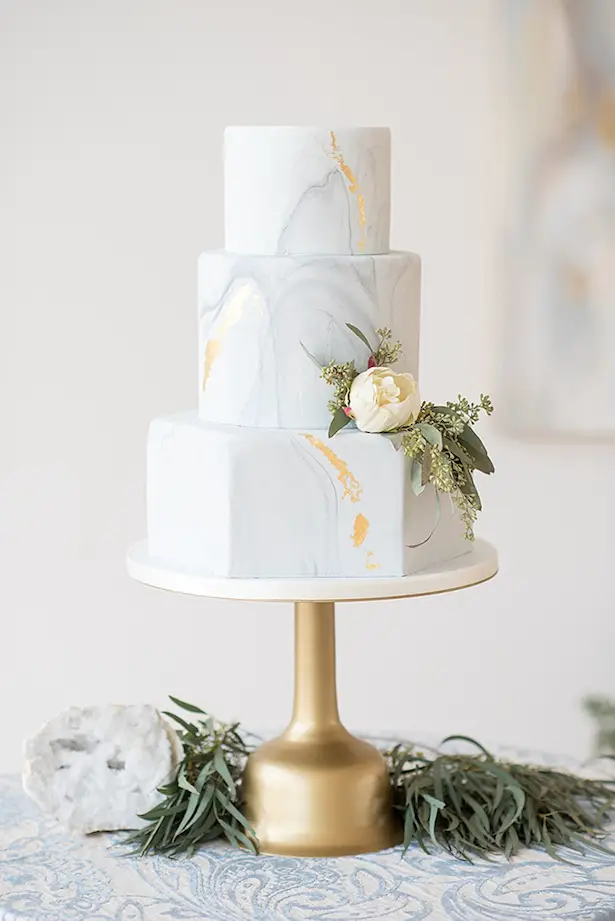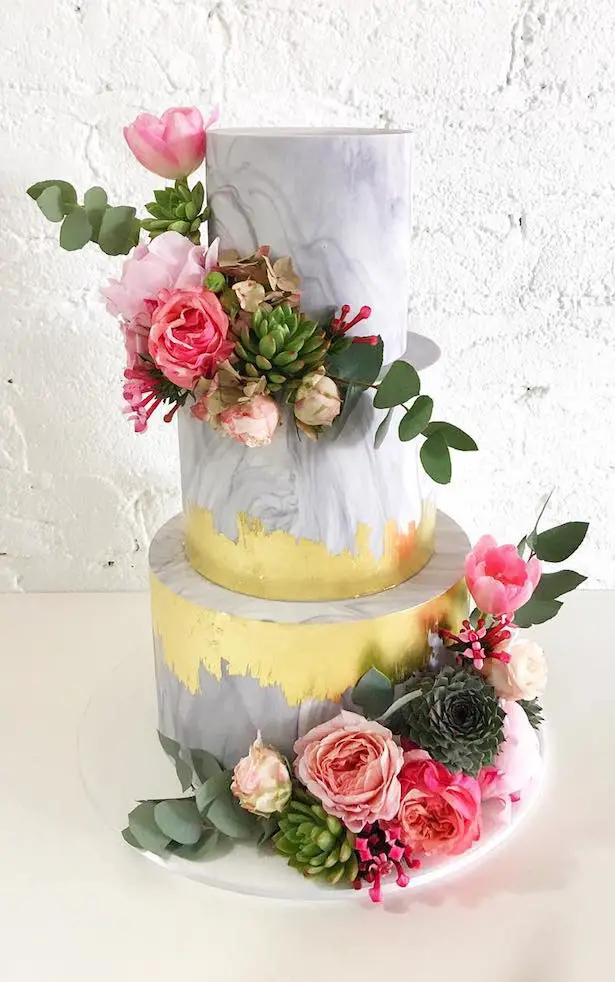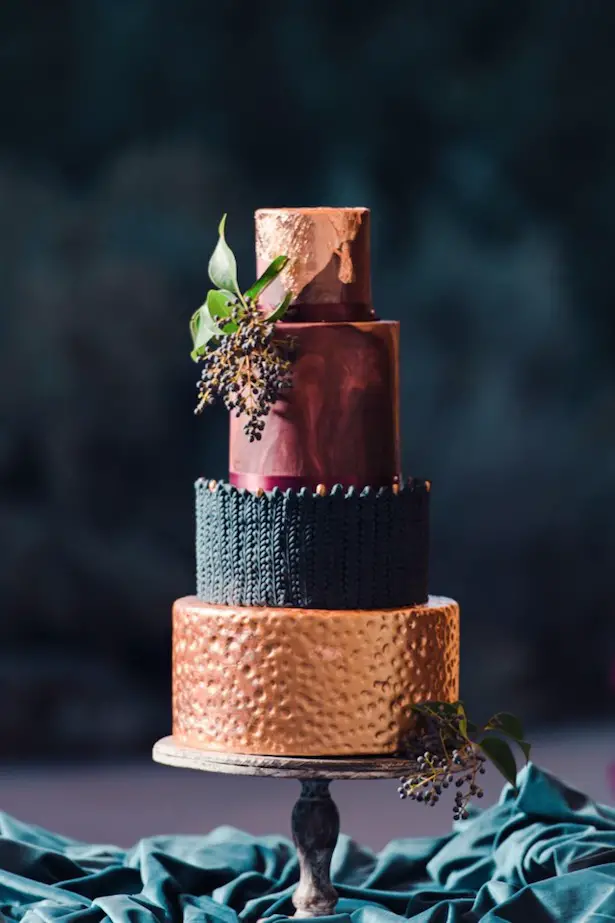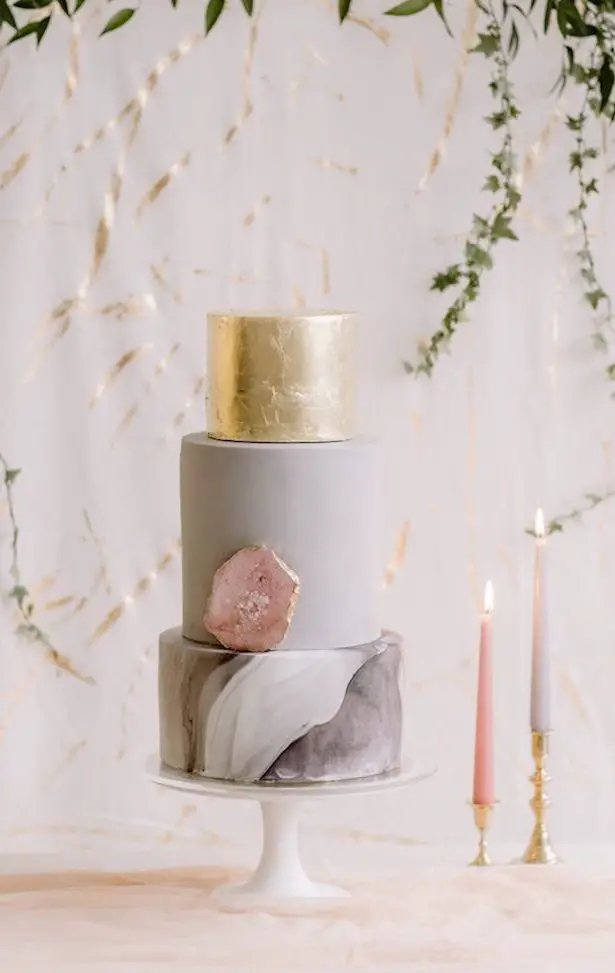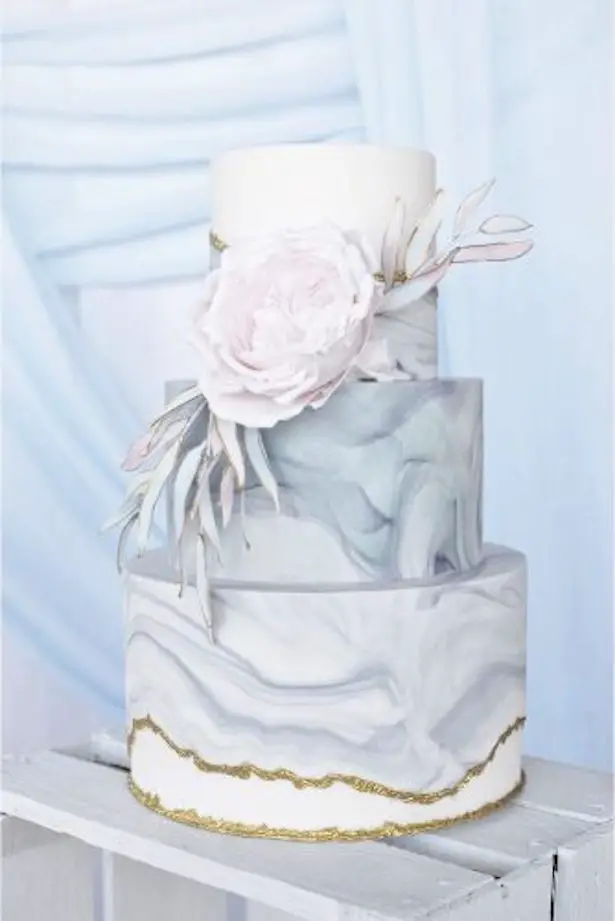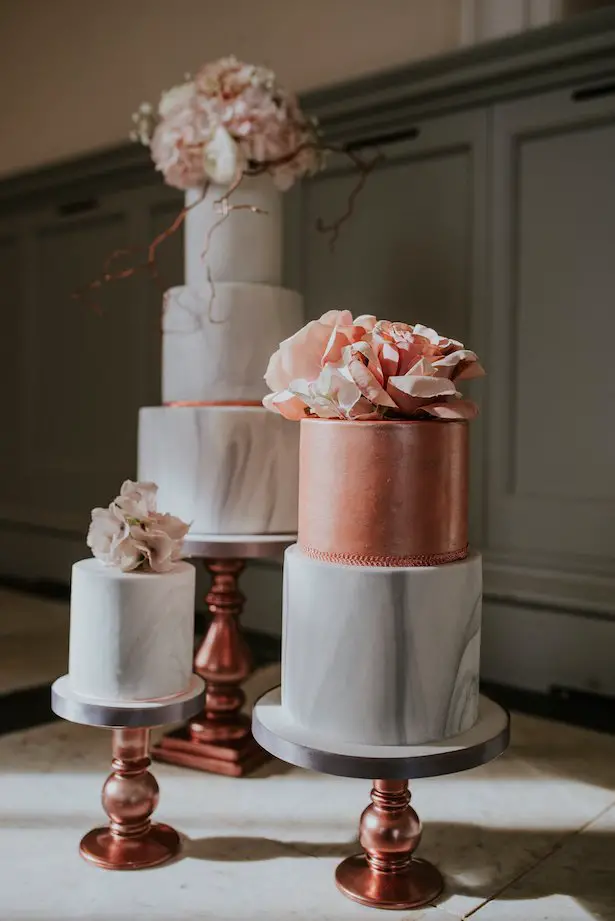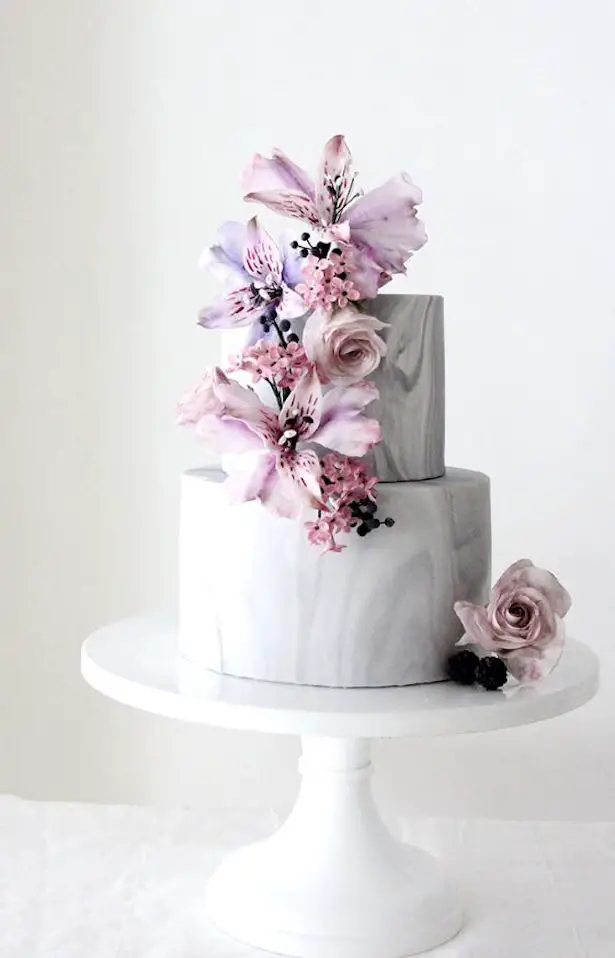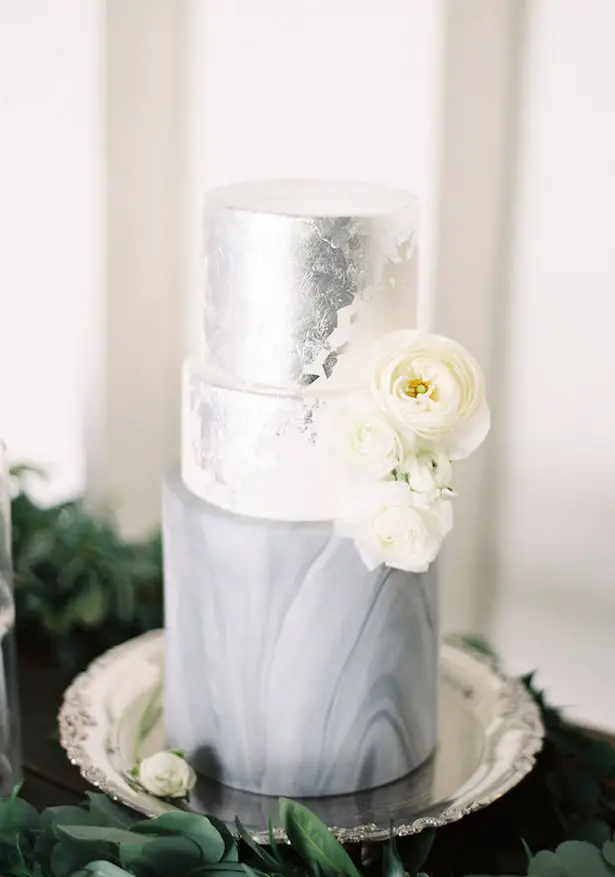 Hey, friend, I want to help you find the wedding cake of your dreams, so I had put together an edit of the best sweet confections out there. Visit my Wedding Cake Gallery, right here.