Caring for Your Engagement + Wedding Ring this Summer
Hello Summer!  Today is the first official day of the warmest season of the year. I am super excited! It is time for cookouts, swimming pools, and getaways.
And although you are in the midst of planning your dream wedding, you are allowed to have fun with the rest of us this summer. But if you're not careful, my friend, summertime can take a toll on your engagement ring. Oh no! Or perhaps, summer is the time for you to say "I do" and head to an exotic locale for a well-deserved honeymoon. And the thought of losing your engagement ring and your brand-new wedding band while traveling keeps you up at night.
Well, fear not, friends. Today I am bringing you the best and most effective ways to take care of your wedding bling this season courtesy of
Jewelers Mutual Insurance Company
.
If you are in the midst of planning your wedding....
If there is one thing I know it is how much work goes into planning a wedding, so perhaps this summer you are staying in town to take care of some details of your upcoming big day. But, nobody has ever said that a bride-to-be shouldn't enjoy her last months as a single lady with some fun under the sun. But before you jump in the pool and slather on sunscreen, read these tips carefully to protect that fabulous rock on your finger.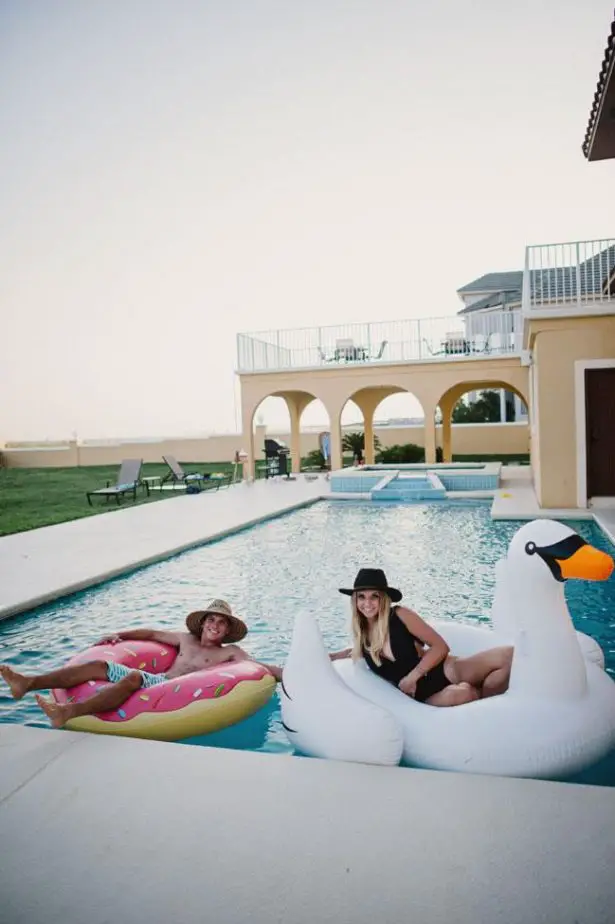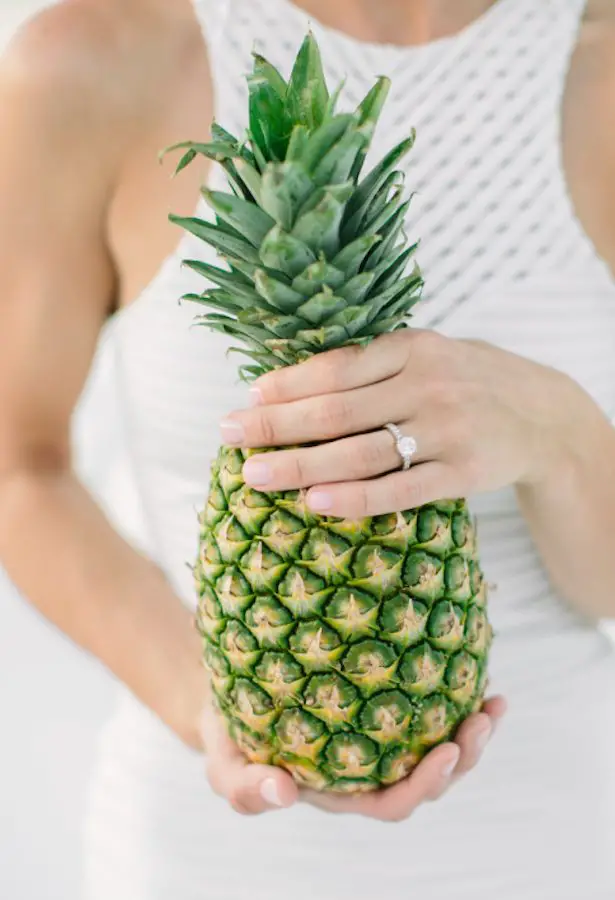 Sweat can damage your precious bling. Make sure you remove your ring before exercising.

Don't jump in the pool with your ring on. Saltwater and chlorine can discolor and damage metals like gold and platinum, and can slowly erode the finish and polish of gemstones.

Be mindful of cold water as it can shrink your fingers making it easy for rings to slip off.

Avoid putting on sunscreen and bug spray while wearing your ring. These products can get stuck in crevices making your bauble hard to clean. Plus they also form a film on your ring, making it appear dull and dingy.

And of course, the best way to care for your ring from all this potential complications is to make sure you're insured withIn Jewelers Mutual®

.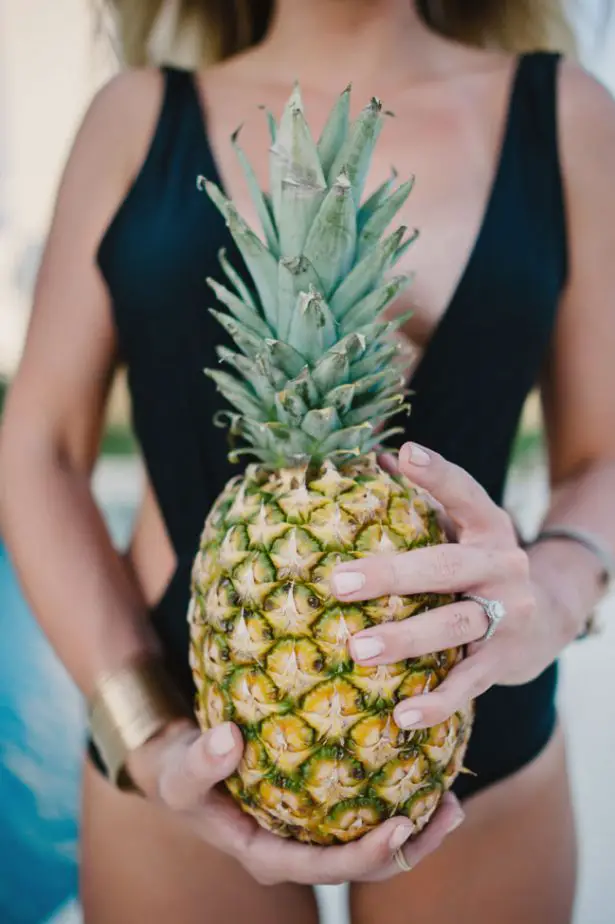 If you are having a Destination Wedding or going on your Honeymoon…
Are you planning a destination wedding? I don't blame you. Summer months call for sandy beaches and love under the sun. Or maybe, you are one of those lucky gals who's tying the knot this summer and then heading on a vacay with the honey, aka your honeymoon. But before you pack your swimsuit and your favorite sunglasses, remember that now you have two rings to protect (engagement ring and wedding band), so follow the SUMMER TIPS above and also follow these worry-free travel recommendations.
Wear your ring on travel day or pack it in your carry-on, rather than a checked baggage.

By all means, let the bellhop carry your heavy luggage. But handle the carry-on - and the beloved rings inside - yourself.

Be smart when playing in the sand and leave your bauble indoors. And by indoors, I mean in the hotel safe, not your room safe or luggage.

In the worst-case scenario, would your rings be protected? Make sure it's properly insured for the

full current value

, with a policy that

extends worldwide

.

Know before you go. Get Jeweler's Mutual FREE

Pocket Guide to Traveling with Jewelry, here

.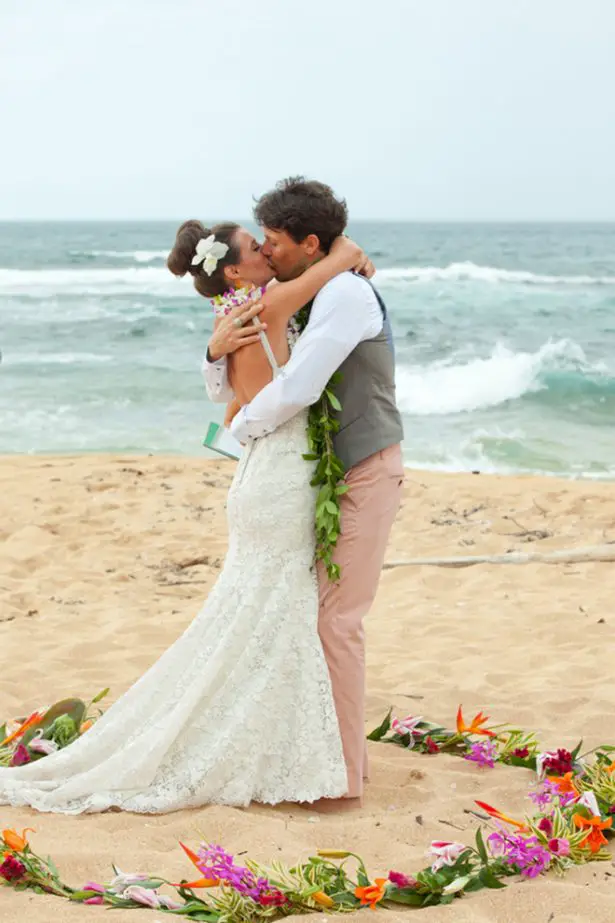 Our friends at
Jewelers Mutual®
, who understand what your ring means to you, offer a quick and easy
online application
and quote. In a few minutes, you can protect all your jewelry against pretty much everything, from loss and theft to damage and mysterious disappearance. So there are no excuses.
Click here
and get peace of mind now.
This post has been sponsored by Jewelers Mutual Insurance Company in partnership with BrideClick, but concerns our own opinion. Thank you for supporting our partners!