REASON NO. 4
Haven't booked your honeymoon yet? Well, we just partnered with Puerto Vallarta to give away a free all-inclusive 3-night honeymoon!  > Enter to win a free honeymoon here!
There is a few places closer to my heart than Puerto Vallarta. I have been fortunate enough to travel around the world — from the French Riviera to the Australian Gold Coast, but I haven't find yet a spot like Puerto Vallarta.  Located at the edge of the Sierra Madre range in Mexico, the cobblestone streets of this once-quiet Pacific Coast fishing village is now one of the most ideal honeymoon destinations on the planet. A unique place where a tropical atmosphere meets Mexico's rich culture.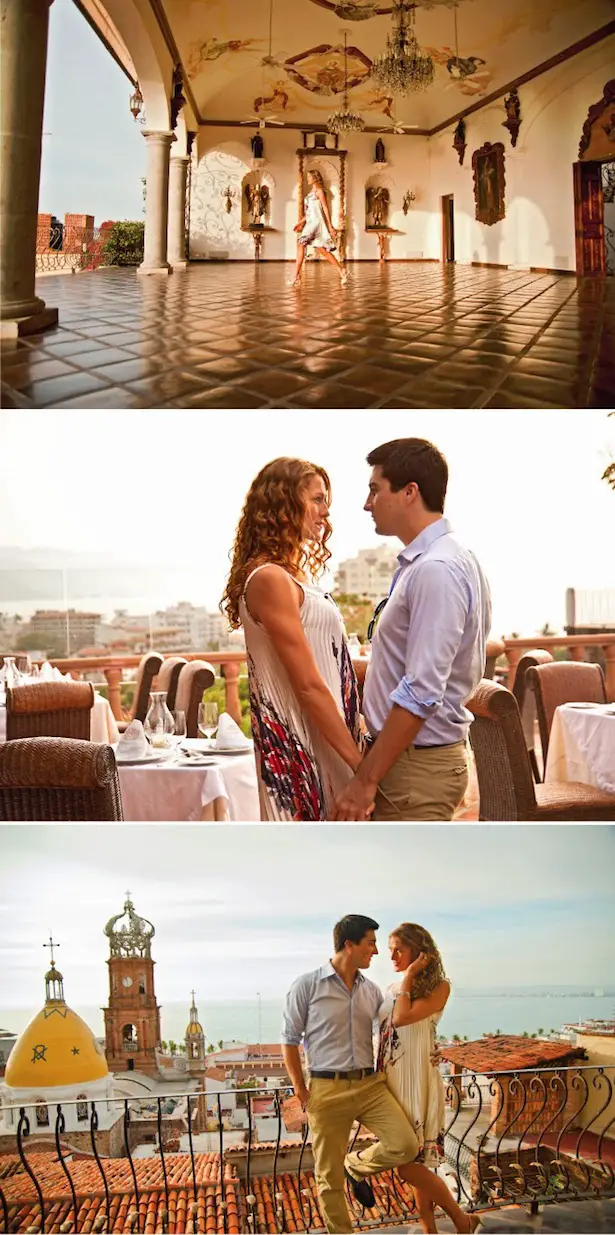 In Puerto Vallarta, old and new sing in sweet harmony. The city center might look like an old colonial town with Spanish-style white-washed buildings, soaring church spires and crisscross crooked cobblestone streets, but the facilities in it are as contemporary and cutting edge as they come. The city blends yesterday's Old World elegance and simplicity with tomorrow's five star accommodations in what has been called Mexico's St. Tropez!
Puerto Vallarta has one of the most vibrant and sophisticated fine arts scenes in the country, and many of Mexico's most ingenious fashion and jewelry designers reside here. Take the opportunity and do some authentic, yet sophisticated shopping.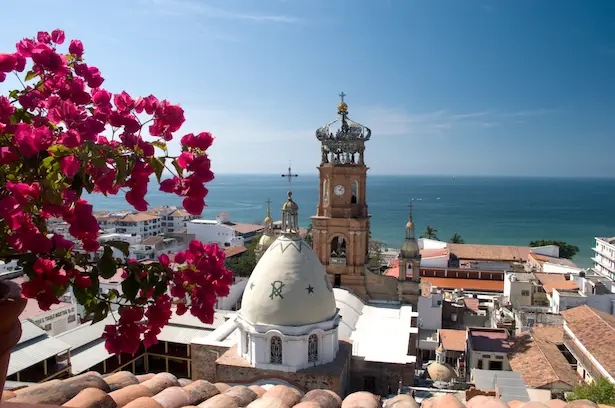 Puerto Vallarta has all of the advantages of the small town that it is and it reflects the traditional Mexican culture without fault. The welcome is friendly and sincere. The warmth of its people will make you feel part of the family; you have to experience it to believe it! Residents are proud of their culture and their city, and they reach out to help visitors appreciate it and join in the fun. Participate on the festivals and cultural events that take place almost every month and you'll feel the genuine hospitality that surrounds you.

The winning couple will get a $5,000 Honeymoon that includes 3-night stay at Hilton Puerto Vallarta Resort! Everything is covered, from airfare to the all-inclusive stay at one of the town's most luxurious resorts. Amazing… I know! So what are you waiting for?
Good luck!
This post has been sponsored by Puerto Vallarta in partnership with BrideClick, but concerns our own opinion. Thank you for supporting our partners.