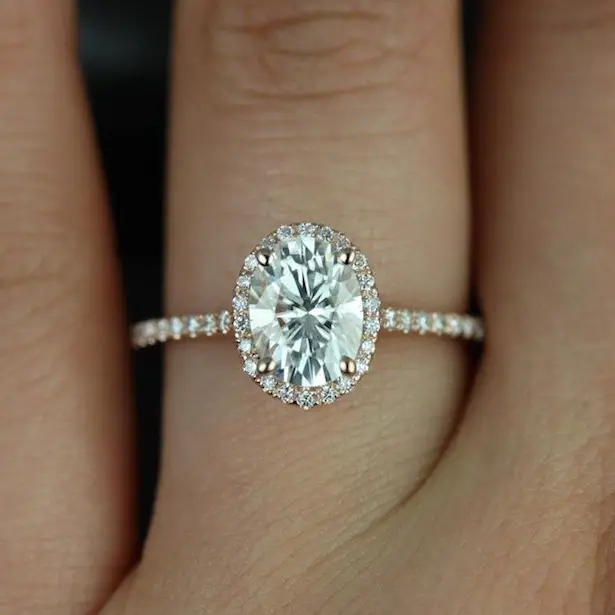 When you're out shopping for jewelry you probably choose pieces based on the outfits they'll complement. Maybe you buy certain baubles for one event and don't wear them again until another fancy fete pops up, right?
But your engagement ring deserves a unique kind of attention. You don't remove it, whether you're wearing jeans, a cocktail dress, or sweat pants. Yep, buying your engagement ring can be one the most important (and expensive!) purchases you've ever made, so quality and trust are a big deal!
And that's where Diamond Mansion comes in. They have some really pretty bling that we think you'll fancy. And the best part is that they can custom make every engagement ring from scratch according to your taste and budget. Amazing!
Beyond the customized designs and their chic styles, Diamond Mansion's excellent quality and their conflict-free, natural, GIA and EGL certified diamonds really set this fab jeweler apart. To meet the highest of quality standards, Diamond Mansion crafts every engagement ring (and all their jewelry) with care and skill in Los Angeles, CA, in one of the world's largest and most prestigious diamond districts in the world.
Unable to travel to LA? No worries, Diamond Mansion ships worldwide, and they will work remotely with you to design your dream engagement ring. And in case you're not completely satisfied with your ring, they offer you a 45-day money-back guarantee. They are all in for customer satisfaction, and the proof is on their excellent reviews!
What do you think, ladies? We know, it can be so hard to choose, so here are some our faves to help you narrow down your search. You can also find more inspo over at Diamond Mansion's Instagram and Pinterest accounts.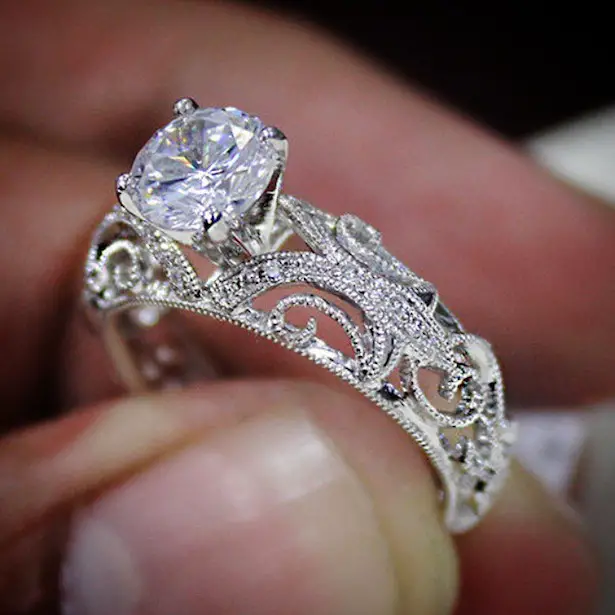 So what are you waiting for? Head over to DaimondMansion.com and design your dream engagement ring. You only need a 10% down payment to start the process… Score!
And who's to say a subtle email to someone special with a casual reference to Diamond Mansion and their incredible wedding rings is too forward? I think it just might be the first step to landing your dream ring along with your dream husband!
This post has been sponsored by Diamond Mansion, but concerns our own opinion. Thank you for supporting our partners.