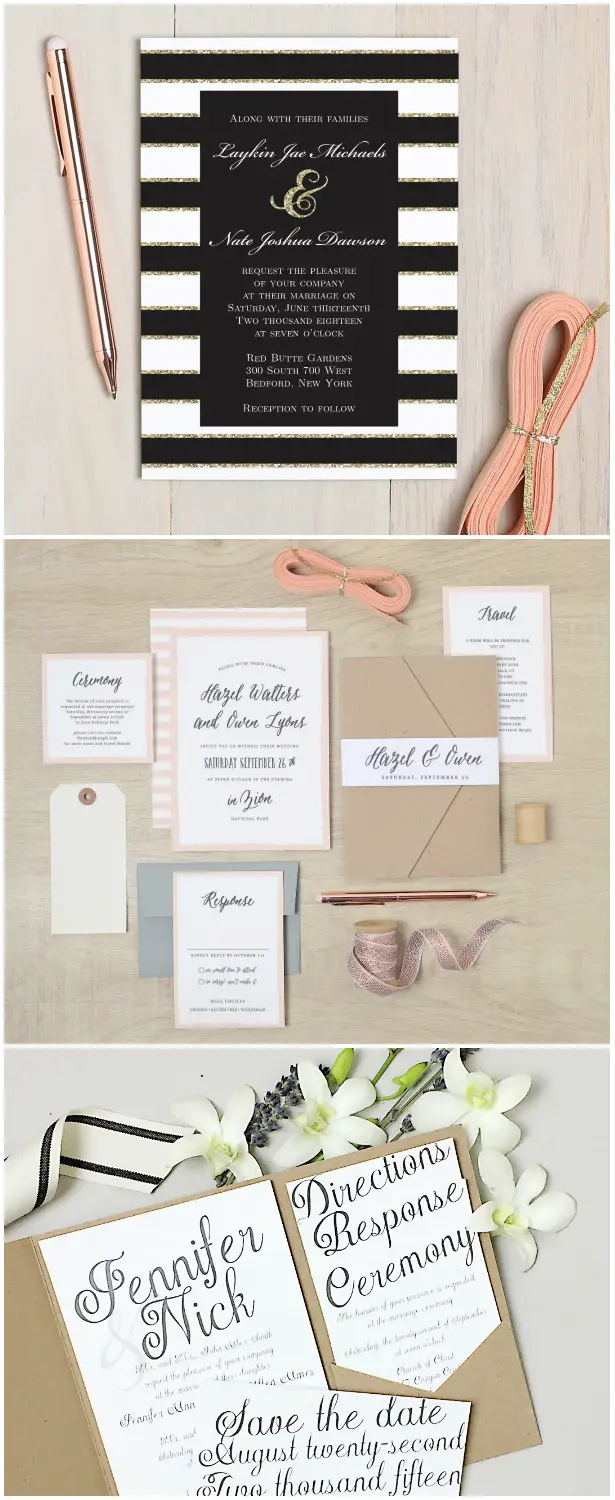 Can I let you in on a little secret? When it comes to crafting a bespoke wedding, Basic Invite is your new best friend. Why? Because whether you're looking for stylish wedding invitations or cute save-the-dates while staying true to your personal style, the stationery experts at Basic Invite have you 100% covered.
And when we say 100%, we really mean 100%. Basic Invite offers the most amazing features as far as personalization comes. With almost unlimited color options and instant previews online on all their fabulous wedding invites, you can make sure your card is exactly how you want it down to the littlest detail. Once you select the designs that fits your wedding theme, Basic Invite gives you the ability to change the color of each element on the card to over 160 different color options. Isn't that amazing?!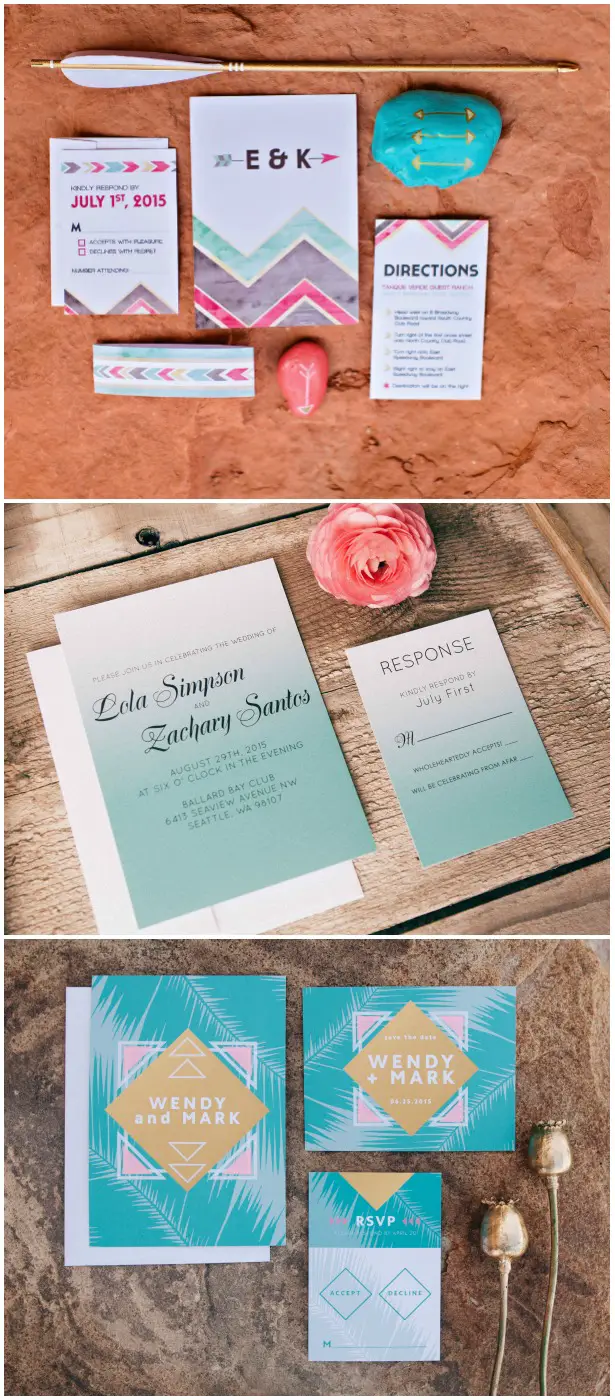 But customization doesn't stops there! With Basic Invite you can also choose from 40 different colors when it comes to your envelopes. That's right, make your invitations stand out even before they are open! Keep in mind that the envelope is truly the first impression your wedding guests will have of your fab nuptials, so choose one that sets the pace for what is to come for the big day! With Basic Invite's multiple color option you will not only have an envelope that will complement your invite to perfection, but you will also get a wedding invite suites that provides a cohesive look throughout your wedding day.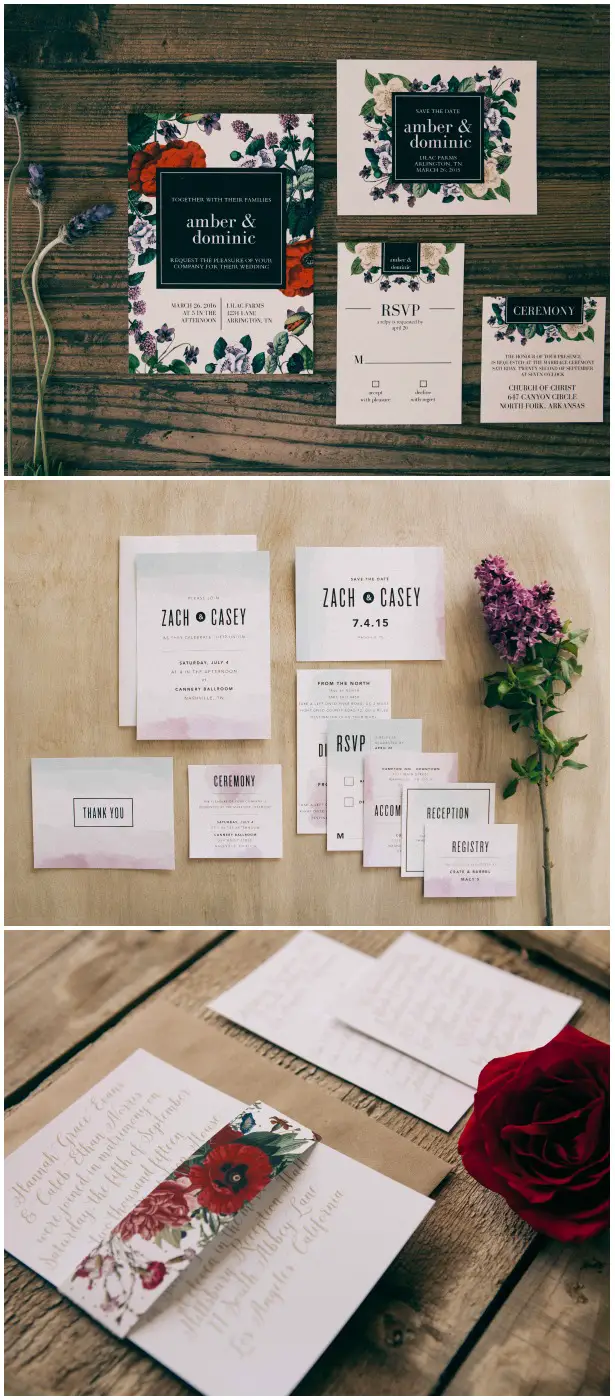 Want to know what I love the most? That would be the fact that Basic Invite allows you to order a printed sample of your actual wedding invite so you can see exactly how it will look, the quality of print as well as the paper before you place that order for 300 invitations. Beautiful and practical? A must for me.
And they have styles that range from classic sophistication to  boho chic and everything in between. So many beautiful designs to choose from! So rest assured, my friends, because there's no shortage of sweet stationery designs with Basic Invite's Wedding Collection. So what are you waiting for? Hop on over to their website to see what all the fuss is about!
This post has been sponsored by Basic Invite, but concerns our own opinion. Thank you for supporting our partners.