When I was a little girl I dreamed of getting married in a church jam packed with lovely flowers. I didn't care much about the type of flowers, as long as they where white and there were lots and lots of them. And that's exactly what I did when the day of saying "I do" came along. I chose a gorgeous Old Spanish Mission to tie the knot and I gave my wedding planner one simple instruction – to pack the place with white hydrangeas and roses. It was soooo beautiful!
How about you, my friend? Do you have any ideas to decorate your wedding ceremony? Well, to get you inspired and invite you to take control over your wedding ceremony decor we got together some truly gorgeous ideas. Enjoy!
For A Garden Party
For a Seaside Soireé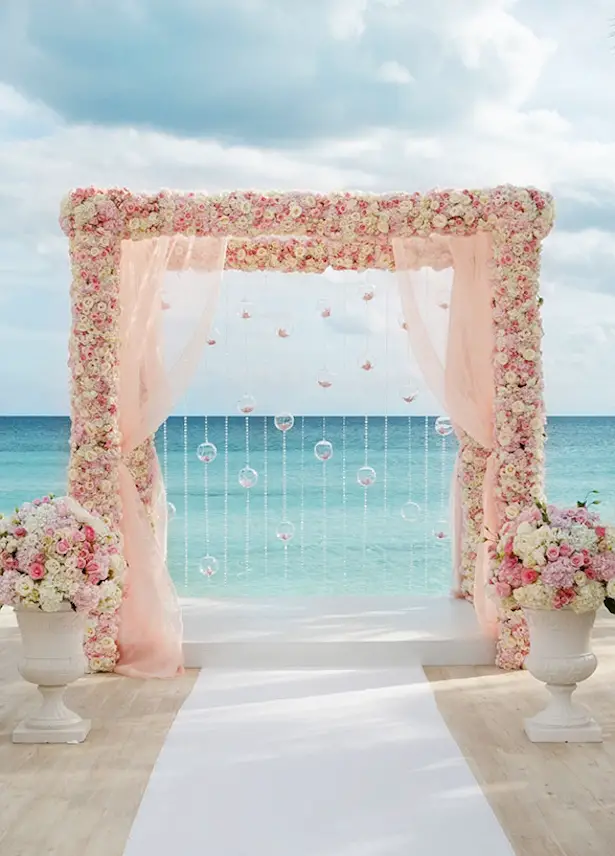 For A Ballroom Affair
Looking for more inspiration? Visit our Wedding Decor Gallery and get the best ideas for your Wedding Day!