Convenience Never Looked More Dashing
Ladies, let me tell you from personal experience:  while you're busy picking out the right gown, finding the dresses for your star gals, and figuring out where exactly you should put that "something blue", you may just be overlooking one of the most important elements of your wedding - the groom and his groomsmen!  First, I'll apologize if I threw you a curveball from out of nowhere, but now I will accept a thank you, because The Black Tux is the solution to all your groomsmen attire needs! The Black Tux is a men's fashion brand that rents tuxedos, suits, and other formal wear accessories entirely through their own e-commerce marketplace. You're welcome!
Your man will surely be in good hands once you lead him to The Black Tux.  Not only do they offer a variety of styles to fit your fiancé and his groomsmen, as well as your theme, they offer convenience and quality.  Grooms and groomsmen only need to submit their measurements, choose the elements, and the tuxes or suits will be delivered directly to them one week before the big day.
Convenience, style, and high quality is the ideal match when it comes to planning your wedding, besides of course, you and your fiancé.  Now, I hear you, ladies.  The stress of getting the party together and scheduling all their fittings is quite the headache.  But the sweetest thing about choosing The Black Tux is you can say goodbye to those headaches and the hassle that comes with dressing the groomsmen. Not only do they deliver the tux at your spouse's doorstep, but they send him a shipping label to easily send it back.  And the same goes for the rest of the party!  The only trip your husband will be taking after the wedding is to the honeymoon destination.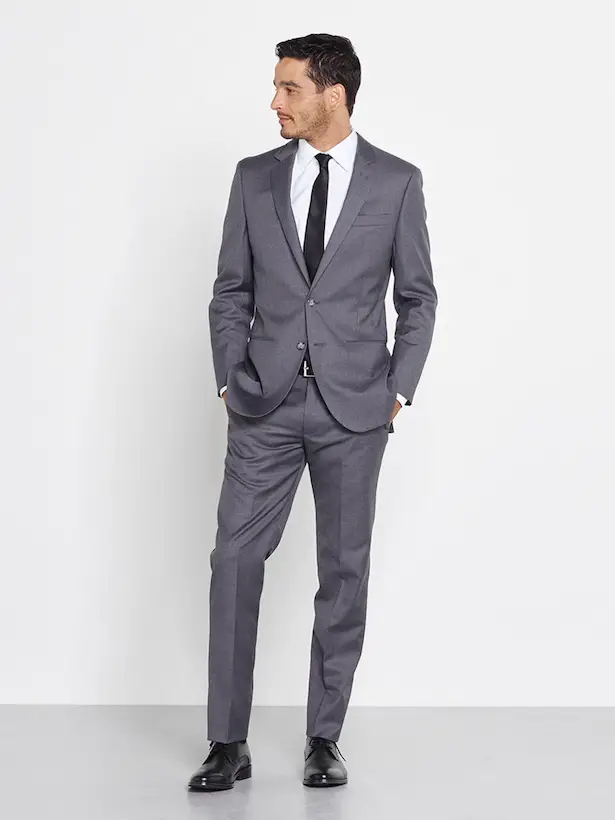 It's understandable to be concerned about measurements and ordering online, but The Black Tux will cover any alterations that may be needed or, if time permits, will express ship a new size for you. They guarantee the best quality suits, and from the looks of them, neither you nor your suitor will be disappointed.  Real leather shoes, paired with premium accessories, 100% fine cotton shirts, and real Merino wool from, where else, but the best mills of Italy.  Again:  high quality suits starting at only $95.  That's right girls, less than one hundred dollars!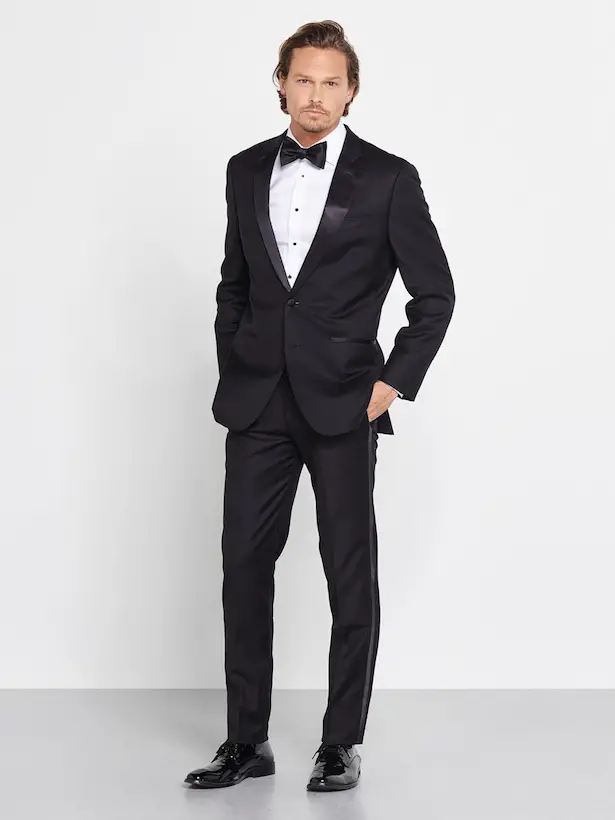 Your honey and his mates will not only be relaxed and stress free about their attire, but they will look dashing as they escort the ladies down the aisle.  Isn't that part of the dream wedding?  Seeing your husband-to-be looking dapper and suave as he awaits his equally flawless bride - Their slim fit style looks good on any man!
Visit The Black Tux and check out their collection with your soon to be hubby and give him the fun, relaxing, and memorable wedding he deserves as much as you do.
This post has been sponsored by The Black Tux, but concerns our own opinion. Thank you for supporting our partners.