Winter Groom's Style Guide

By Hendrik Pohl, founder of
Bows-N-Ties
The possibilities for what a groom's winter wedding attire are limitless, but there are some key rules to follow to make the best out of the season.
When it comes to color, we recommend dark, regal hues like chestnut browns, charcoal grays and midnight blues. These masculine shades will not only please the groom's party, but will be the perfect complimentary backdrop to his winter boutonniere and the bride's lovely floral bouquets.
Choice of fabric is also important in executing the perfect cold weather look. Stick to textured fabrics like wool and ribbed knits. To top it all off, choose winter-inspired menswear accessories that have heritage handsomeness to them like a pencil-stripe or a polka dot wool bowtie to tie the whole look together.
We have selected some of our most popular winter wedding accessories to inspire you: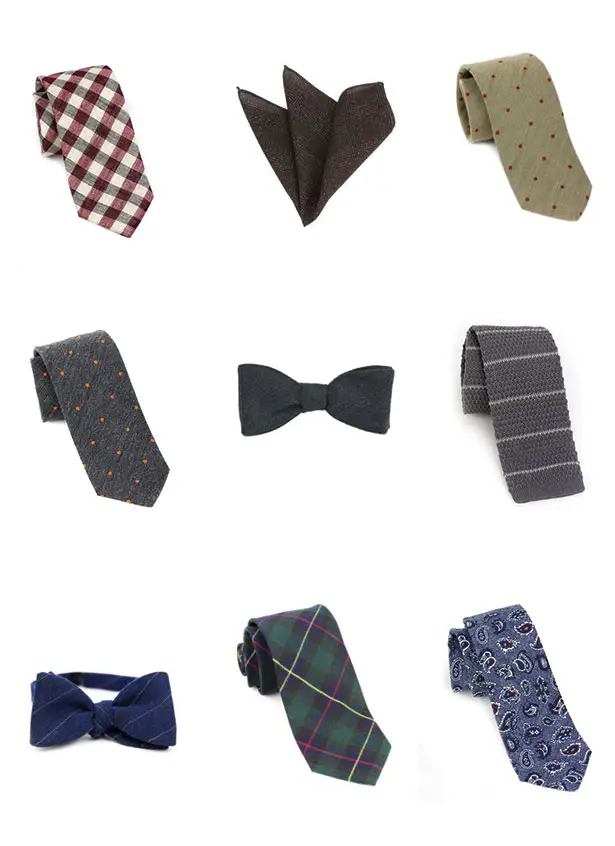 Gingham Tie in Merlot // Winter Wool Pocket Square // Polka Dot Tie in Tan and Copper // Polka Dot Tie in Graphite Gray // Solid Wool Charcoal Bow Tie // Gray and Silver Striped Knit Tie // Pencil Stripe Bow Tie in Blue // Scottish Tartan Plaid Tie // Italian Paisley Necktie
Use code Bows+Belles at checkout for a 20% discount on Bows-n-Ties! (valid until April 1st, 2015)