Six Senses Bridal Collection
There's something oh-so-special about Ida Torez wedding dresses! Perhaps it's the way they hug your curves in all the right places or how they managed to make a plunging neckline seem somehow demure. Either way, these gorgeous dresses are made for bridal babes who want to turn heads and shine in their own spotlight; with all of the luxurious details you can imagine.
The latest bridal collection from the brand, Six Senses 2023, is no exception. Inspired by the "six senses of the body," each gown in the collection is designed to highlight a different aspect of the female form. Whether you're looking for a dress that accentuates your waist, shows off your shoulders, or highlights your legs, there's an Ida Torez gown for you in this collection.
The collection features the latest bridal trend paired with luxurious and unexpected elements delivering gowns that are uniquely beautiful and one-of-a-kind. From intricate beading and dramatic ruffles to delicate lace details and sexy sheer panels, there's something for every bride in this collection.
If you're not yet convinced of the power and drama of Ida Torez's subtle elegance, here are some fresh looks to tempt you…
Ida Torez Wedding Dresses 2023 Gallery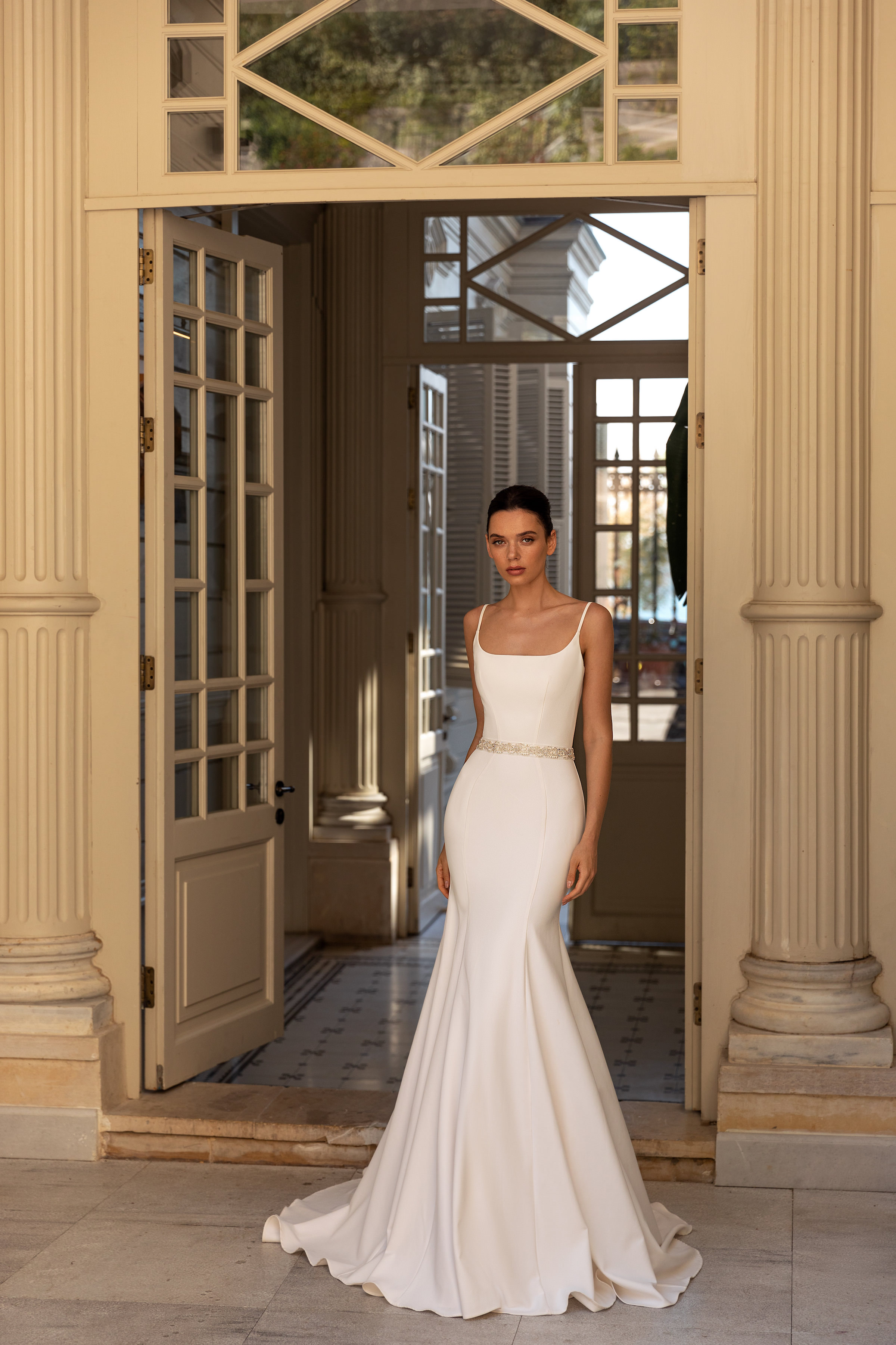 If you're looking for a wedding dress that's equal parts sensual and modern, look no further than Ida Torez! Click through to see our Ida Torez's new bridal collection 2023, Six Senses. With breathtaking silhouettes and delicate details, these gowns are sure to make you feel like a goddess on your big day.
Visit the Ida Torez website, Pinterest or Instagram today to see more gowns of the latest collection and find your dream wedding dress!
This post is sponsored by Ida Torez but concerns our own opinions. Thank you for supporting our partners!